Are Americans moving to Portugal?
With its beautiful landscapes and beaches, historic villages, centuries of history and architecture, and welcoming people, Portugal continues to be one of the top destinations for American expats. Drawn by a simpler and slower way of life in addition to delicious food and an average of 300 days of sunshine per year, Americans of all ages are discovering their new and forever home in Europe's most western country. If you're looking to move to a country where the quality of life is rated among the top 10 in the world, the cost of living is affordable, and you'll never find a lack of leisure activities to partake in, look no further than the seaside coastline, warm and roomy interior, or rugged northern mountains of Portugal.
Cost of living in Portugal vs USA
Portugal has long been touted as an incredibly affordable country, especially in comparison with the United States and other Western European countries. Outside of the main cities of Lisbon, Porto, and various regions of the Algarve, rent and other living expenses are a fraction of those in the U.S.
Accommodation
In smaller cities and towns, especially more towards the interior of the country, rents can start as low as around $375 a month for a one- to two-bedroom apartment. In central areas of Lisbon, on the other hand, a similar apartment may cost double to triple this amount. Those looking to purchase Portugal real estate can easily find apartments below $100,000 in smaller, interior cities while even in Lisbon, properties in outlying neighborhoods can be found for under $150,000.
Note that apartment and house sizes are considerably smaller on average than those in the United States.
Food
Groceries run much lower in cost than they do in the U.S. With plenty of options ranging from traditional farmer's markets to large, fully stocked supermarkets, expats will find a variety of fresh and locally produced food that will easily fit into their budget. Fresh-baked bread can be found for less than a euro while quality wine and olive oil produced in Portugal are surprisingly inexpensive. The most affordable products include fruits, vegetables, dairy, meat, and fish.
Note that international brand name products will cost more than basics.
When eating out, traditional Portuguese restaurants and cafes will also boast reasonable and low prices. A couple can easily grab lunch for less than $15 while a coffee often costs less than a euro. Dinner, including wine, will likely not put you out more than $30 for two diners.
Note that restaurant prices in touristy areas and more upscale establishments will not follow this general rule.
Other costs
Other areas in which Americans will be pleased to find they spend less in Portugal is in utilities, alcohol, transportation, and private health insurance.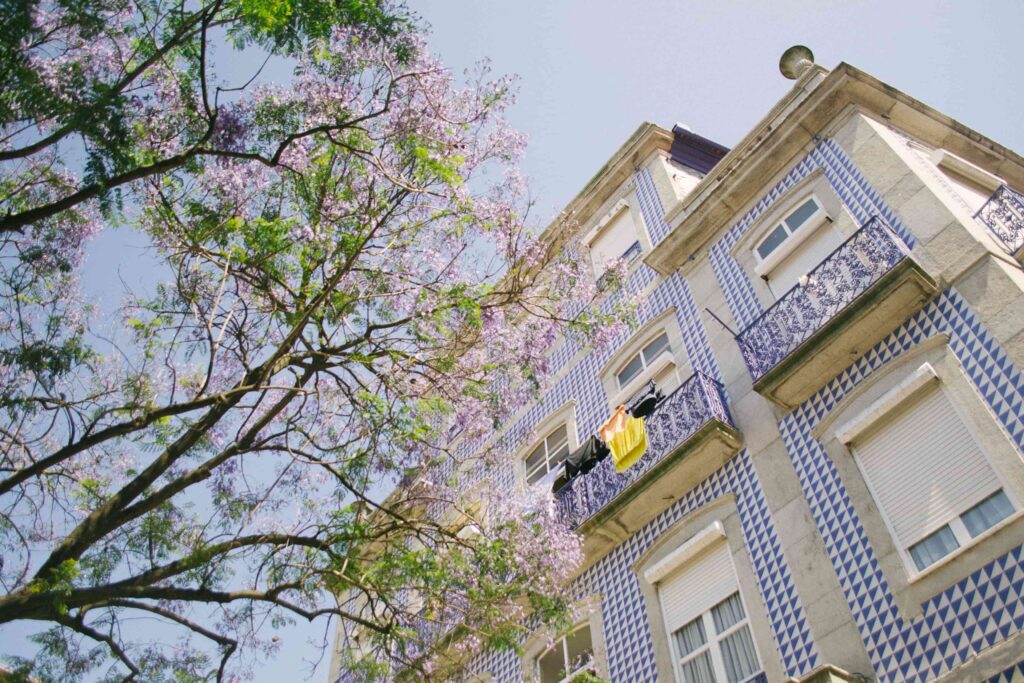 Americans relocating to Portugal
When considering a move to another country, there are many hoops to jump through and steps in the process. From the bureaucracy to the small moving details, it's important to make sure you gather all the necessary information and documents that you will need to have a successful move.
Portugal is part of the European Schengen Area, meaning that you won't need a special visa for an entry visit or short trip of up to 90 days. If your move exceeds these 90 days, you will need to apply for a short-stay visa at your nearest Portuguese embassy before heading to Portugal. This visa will give you time to make an appointment with the Portuguese Immigration and Borders Service (SEF) to issue you a proper residency permit.
Golden Visa Portugal
Non-EU residents looking to move and/or retire in Portugal can take advantage of the Golden Visa scheme, which was created to attract foreign investment and boost the economy. If you qualify for a Golden Visa, you can benefit from a residence visa waiver, visa exemption when traveling within the Schengen Area, family reunification, access to Portuguese healthcare and education, and a permit for living and working in Portugal under the condition that you stay in the country for a certain number of days per year, among other benefits.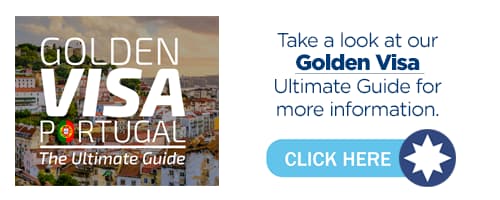 Those who qualify for a Golden Visa will meet one of the following requirements:
The purchase of real estate with the value of at least EUR 500,000 or above.
Capital transfer of at least EUR 1,000,000 into Portugal.
The creation of at least 10 new jobs in Portugal.
An investment of at least EUR 250,000 in the areas of arts, culture, and heritage.
An investment of at least EUR 500,000 in small businesses.
An investment of at least EUR 350,000 in scientific research being performed in Portugal.
The purchase of real estate within urban regeneration areas and at least 30 years old with the value of at least EUR 350,000. If you are interested in applying for a Golden Visa, you can do so on SEF's website, which will also indicate the documents necessary to complete the application. Processing times for a Golden Visa are typically several months.
If you would like to speak to a specialist about a Golden Visa application and its requirements, get in touch with one of our team.
Cities/areas preferred by Americans
Americans make their homes all over the country, although many tend to settle in larger cities where there are robust expat communities. Anywhere you go in, you're bound to find other expats in Portugal. Check out groups for expats to network and connect with the community. Americans and Friends in Portugal, Internations, Meetup.com, Lisbon International Friends group, and the Lisbon Digital Nomads are examples of groups that regularly organize events for expats looking to meet and mingle with others.
Americans in Lisbon
The capital of Portugal is a buzzing metropolis with plenty to do for those who choose to make it their home. There is a lot of interest in the city as foreign investment and tourism continue to grow.
If you are interested in making the big move to Lisbon, keep in mind that you'll need to give yourself extra time to find an apartment or house to rent. There is a lot of competition in Lisbon real estate and not a huge amount on offer. Prices are also still on the rise, making it challenging to find a place to live within a limited budget.
Americans in Cascais
Drawn to the sunny, seaside town, Cascais attracts American expats of all ages. It is an excellent location for retirees and families in particular, as there are many international schools located in Cascais and the surrounding areas.
Cascais is a quick drive to Lisbon for those looking to have an easy commute to the city, yet removed enough that it feels completely separate. The town, once a bustling fishing village, is full of history and boasts a relaxed, casual, and chic vibe.
Americans in Porto
If you're looking to live in Portugal's second-largest city with some of the country's oldest history and architecture, Porto is for you. Situated along the Douro river, it is famous worldwide for its Port wine and boasts a growing expat community. Often overlooked for a slightly different climate due to its northern position in the country and chillier, rainier winters, Porto is still a gorgeous city full of tradition, culture, and fantastic gastronomy that has plenty to offer for American expats. The cost of living is also considerably less in comparison to Lisbon, making it attractive for those on a tighter budget.
Americans in Algarve
The sunny Algarve in Portugal is one of the most popular destinations for expats from all over the world and was awarded the "most affordable option in Europe for retirees" by Forbes magazine. The core group of expats living in the Algarve are English-speaking retirees, making it an excellent location for those looking to network with other expats. The breathtaking beaches, year-round Mediterranean climate, fresh markets, and slow pace of life make the Algarve the perfect retirement destination for those looking to relax and enjoy the best life has to offer.
Note that due to its gorgeous summer weather and picturesque beaches, the Algarve becomes incredibly crowded with tourists and Portuguese vacationers during the summer, while in the winter, it empties out quite a bit.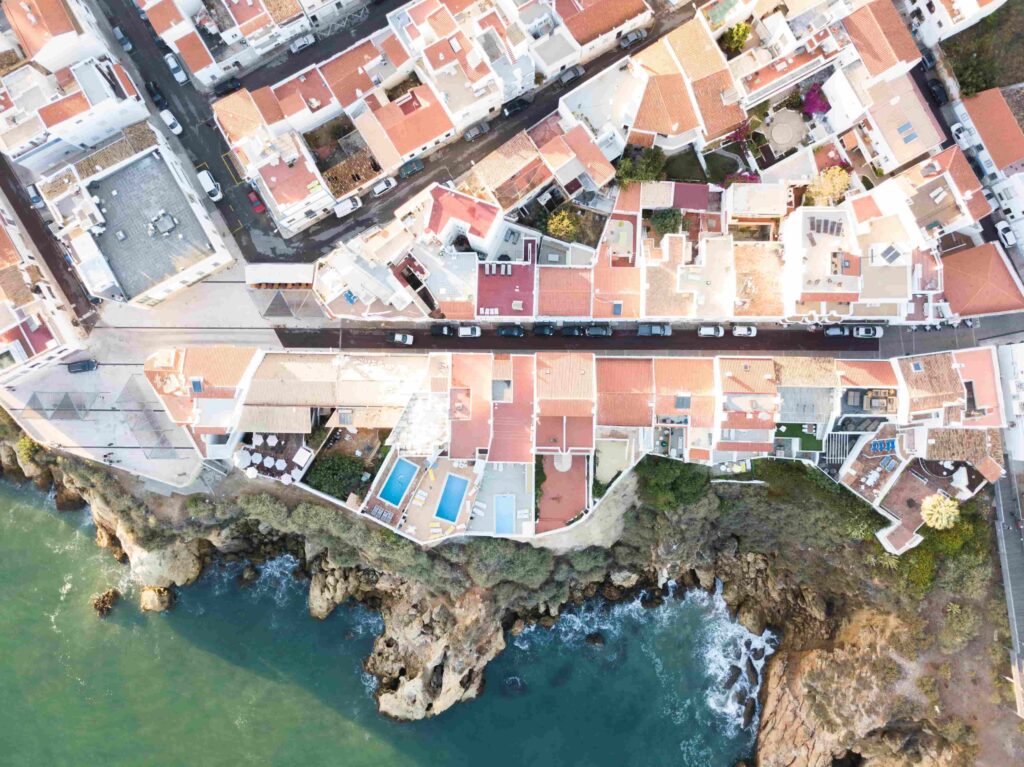 Buy a house in Portugal
STEP-BY-STEP GUIDE ON HOW TO BUY A PROPERTY IN PORTUGAL
1 – HAVE A STRATEGY
Define what you are looking for and how you will go about finding homes for sale in Portugal. You will also need to consider the buying market and decide if it's the right time for you to buy.
2 – DEFINE LOCATION
There are many places where there are houses for sale in Portugal and location will often depend on your budget. In larger cities, especially the capital, prices will be steeper. However, every region is unique and offers different advantages. It may be useful to temporarily live in different parts of the country to determine the best location for you to buy a property.
3 – DEFINE WHAT IS IMPORTANT TO YOU
You should know what you're looking for in a property and location before you set out to find one. What is your price range? Is proximity to private international schools or to specific geographical regions important? Are you looking for an apartment or a stand-alone house? Once you understand where you want to look for a property and which characteristics are most important to you, you can head on to the search.
4 – SEARCH STRATEGIES
There are many websites and real estate portals that can assist you in your search. Some of them include:
Facebook is another resource that can be used to find properties for sale.
You can also find a local real estate agent to assist you in finding and purchasing a home.
5 – BIDDING AND PURCHASE PROCESS
Once you've found a property that you'd like to make an offer on, it's advisable that you invest in the services of an independent solicitor. You should thoroughly review the terms and promissory contract with your solicitor and arrange a house survey to make sure everything is in order with the property. The next step is for both buyer and seller to sign the promissory contract followed by a deposit by the buyer. The last step of the process is for the buyer and the seller or their representatives to meet in front of a notary for the final act of sale. The buyer will pay the remaining amount and the seller will hand over the keys.
6 – PAYING FOR THE PROPERTY
You can decide to get a mortgage from a bank in your home country or a Portuguese one. If you opt for a mortgage from Portugal, you will be asked to put down 30% as a non-resident and
20% as a resident. Mortgage lengths also vary depending on residency – if you are a non-resident, you can get a 25-year mortgage while residents can apply for a 30-year mortgage.
You will need to compare banks and gather all of the necessary documentation to secure a mortgage in Portugal. Once the bank reviews your documents, they will then evaluate the property and determine the Loan-to-Value. You will also need life insurance to contract a Mortgage Loan.
7 – YOU ARE A HOMEOWNER
Congratulations! Enjoy your new home in Portugal.
Check out the full guide on buying a property in Portugal here.
American international schools in Portugal
Portugal is home to many international schools, especially in and around Lisbon. The Carlucci American International School of Lisbon (CAISL) is the country's one American school, located in Sintra, about half an hour's drive from the city center. It is also conveniently located to Oeiras, Carcavelos, Estoril, Cascais, and Mafra. The private school is the oldest American school in the Iberian Peninsula and the only U.S. State Department school in Portugal.
Teaching students from Pre-K all the way through high school, CAISL prides itself on being a student-centered school that supports learning with a variety of programs. It includes a 450-seat theater and art gallery geared towards supporting arts students while also boasts a gymnasium and sports fields for athletic students. The school offers Portuguese classes to help students integrate with the local community.
To find out more about international schools in Portugal, take a look at this article.
Tuition ranges from EUR 8,700 to EUR 18,440 per year.
Retirement in Portugal
It is easy for expats to retire in Portugal comfortably without sacrificing quality of life. Its wide variety of locations to choose from, affordable cost of living, sunny climate, and beautiful coastlines are the biggest draws for foreigners looking to retire in Portugal. Transitioning into retirement is also made easy by the widespread presence of English in the country and the many services that are available in English. Despite the majority of Portuguese nationals being eager to speak English and communicate with foreigners in their language, it is still important for anyone moving to Portugal to consider taking lessons and learning basic conversational words and phrases in Portuguese to integrate better within the local community.
The retirement process is long and tedious but not incredibly difficult as the steps are fairly straightforward. Retirees will need to apply for a residency visa at their local Portuguese consulate in order to initiate their move. Among the various documents required to apply for residency are a valid passport, proof of income, proof of health insurance, and a criminal background check. Once approved and living in Portugal, American retirees will need to apply for a renewable temporary residency permit with SEF.
If you would like to find out more about retiring in Portugal, take a look at this article.
Portugal offers a non-habitual Residence (NHR) option for foreigners by making earnings from work, business, investments, rental income, capital gains, and pensions exempt for a period of 10 years for those who have not been a tax resident in Portugal for the past five years. This option is attractive for retirees who will be transferring their pensions and other sources of income from the United States.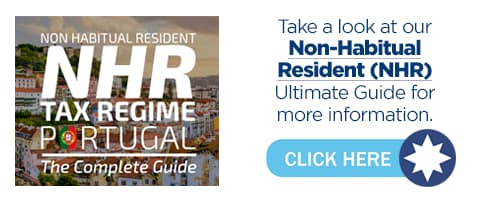 Should I move to Portugal?
If you're looking for a peaceful, relaxed way of life with plenty of fresh food, delicious wine, and pleasant weather, moving to Portugal could be the right choice for you. Portugal offers a variety of picturesque places to live, all full of history, culture, and tradition that will have you wondering why you didn't move sooner. As a bonus, the Portuguese people are incredibly friendly and welcoming while boasting a generally happy and healthy population.
If you're on the fence about making the move, there is no shortage of expat groups and communities on social media sites that can help guide you to make the best decision for yourself and your family.
If you need help with relocating to Portugal, our team of experts can help.
Global Citizen Solutions specializes in assistance with residency and property investment in Portugal. Get in touch to schedule a free 15-minute consultation.
Why do Americans move to Portugal?
A good year-round climate, fantastic beaches a short distance from the capital, great food, high quality of life and low living costs are just some of the reasons Americans move to Portugal. There are also a number of successful tax incentives that American citizens can benefit from in Portugal.
Is it easy for Americans to get a Portuguese visa?
There are a number of different ways for Americans to get Portuguese visas, through work, marriage or investment.
Where do Americans live in Portugal?
Most Americans in Portugal live in Lisbon, Porto or the Algarve.
Are there international schools in Portugal?
There are many excellent international schools in Portugal, most of which are located around the Lisbon and Cascais area, and also in the Algarve in the south of the country.