Spain's Golden Visa is one of Europe's most successful citizenship by investment programs.
Spain's world-class beaches, mouth-watering cuisine, rich culture and high living standards are attractive prospects for relocation. Thanks to the Spain Golden Visa program, investors and their families who are not part of the European Union (EU), European Economic Area (EE) or Switzerland, can make a qualifying investment in Spain and be granted a Spanish residency permit. Why not call this beautiful Mediterranean country your second home?
This guide will take you through:
Your guide to the Golden Visa program in Spain
In this ultimate guide, we aim to provide you with practical and up-to-date information on the Golden Visa Spain procedure, including the program's benefits, requirements, and application process. We hope you find it useful.
With almost a decade of experience, we at Global Citizen Solutions have a 100% success rate in Golden Visa applications.
Get in touch with our specialists for more information.
What is the Spain Golden Visa?
The Spain investment visa, also officially known as the Spanish Residence Permit Program or the Spain Golden Visa, was established in 2013 by the Spanish government to encourage foreign investors outside the EU to invest in the country's economic prosperity.
Under the program, investors and their families who meet the requirements and invest at least €500.000 in either real estate, business, government bonds or a bank deposit, are offered an easy and quick way to obtain a Spanish residence permit.
A key advantage of the Spain Golden Visa program is that the government legislation does not impose a minimum period of residence. An initial residency card is granted for one year (or two years if you visit Spain), which can then be renewed every five years, and then again for another five years. Permanent residency can be applied for after you've actually lived in the country for a period of five years. Please note that applicants will be required to visit Spain to collect their biometric data.
While it is not necessary to live in Spain in order to obtain and renew the residency visa permit, the pathway to citizenship does require the investor or qualified family members to live at least 6 months per year in Spain for ten consecutive years. Investors must also travel to Spain twice a year, leaving no more than 5.5.-6 months between each visit. This will then allow eligible investors and/or their families to apply for Spanish citizenship. Some nationalities, including former Spanish colonies, can benefit from a reduced length of full-time residency in order to be able to apply for nationality.
Why apply for the Spain Golden Visa?
Similar to Portugal's Golden Visa program, Spain's own Golden Visa program has proven particularly popular among applicants from China, Russia, Venezuela, Ecuador, Brazil and India. Between January to June 2019 alone, 848 residency applications were approved. What's behind the program's popularity?
It's simple, really. The visa application process is known for its speed and clarity, with applicants being able to enjoy key golden visa benefits.
Fast processing times. It is possible to acquire the Spanish residence permit within 60 days from the time the Golden Visa application is submitted.
Travel visa-free. Since Spain is an EU member, when obtaining the golden visa, you can travel visa-free to 26 countries as part of the Schengen zone.
EU rights. Obtaining a Spanish residency permit means you can live, work and study in Spain.
Family residency plans. Your spouse and children under the age of 18 are guaranteed residency permits. Other family members can also obtain residency, provided paperwork is presented, showing they are your legal dependents.
Family security guarantee. Having a 'plan B' puts your mind at ease in times of economic or political instability.
Easy renewal. The temporary residence permit can be easily renewed and you only have to visit Spain once a year in order to maintain the permit.
Donation-free. No donation is required as it is an investment-only program that provides many different investment options.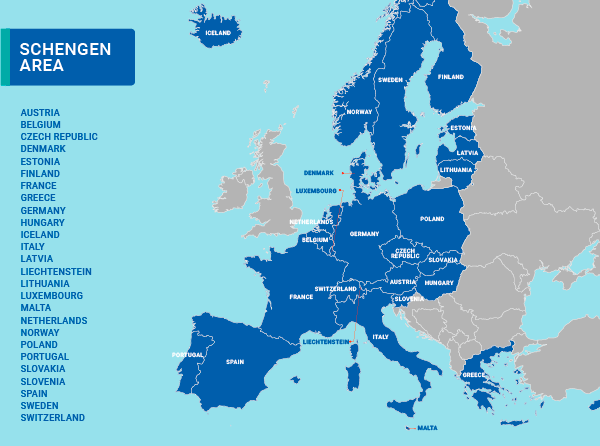 Spanish citizenship and passport
Obtaining the Spanish passport is an ultimate dream for many people since it allows visa-free travel to 187 countries and in turn, earns the person's right to study, work and live in any EU-member state.
After five years of living in Spain, investors can apply for permanent residency. Citizenship in Spain can be obtained after ten years, however, applicants must have resided at least six months per year throughout that period in Spain to qualify.
Once applicants have either permanent residency or citizenship, they are free to disband their investment as further golden visa renewals are not required.
Who is eligible for the Golden Visa in Spain?
Any non-EU, non-EEA or non-Swiss citizen who makes a qualifying financial investment in Spain is eligible for a Golden Visa and residency in Spain, along with dependent family members.
The Spanish Golden Visa program has proven to be one of the most popular citizenship-by-investment programs in Europe. Getting the Golden Visa in Spain is easy, straightforward, fast and cheaper than other EU citizenship programs.
Spain Golden Visa requirements
If you or your family decide to live in Spain, then you are eligible for permanent residency after five years. However, you have to demonstrate that you did not spend more than a total of eleven months outside of Spain within the past five years.
The applicant must be over 18 years old.
The applicant must possess a clear criminal record.
The applicant must not be on the nation's list of undesirable people.
The applicant must hold valid medical insurance and an official health certificate
The applicant must not have previously been refused visas or entry into the Schengen zone.
The applicant must have enough funds to reside in Spain.
The applicant must make a qualifying investment (as stipulated in this guide) and provide proof of the respective financial investment.
What family members qualify for the Spain Golden Visa?
At the same time as your own application, you may submit the application for Golden Visa Spain family members that are either:
Your spouse
Your children under the age of 18
Your dependent family members (upon financial proof that they are dependent or have a health condition that makes them unable to provide for themselves)
Spain Golden Visa investment options
The Spain Golden Visa program provides flexible investment by real estate or capital options.