As a major transcontinental nation with a thriving economy, it's easy to see why international investors are drawn to Turkey. With access to both European and Asian markets, foreign investors can tap into a wealth of business opportunities. Except they have the added benefit of obtaining a Turkish passport through the Turkish citizenship by investment scheme.
In this guide to Turkey citizenship by investment visa, you'll learn about: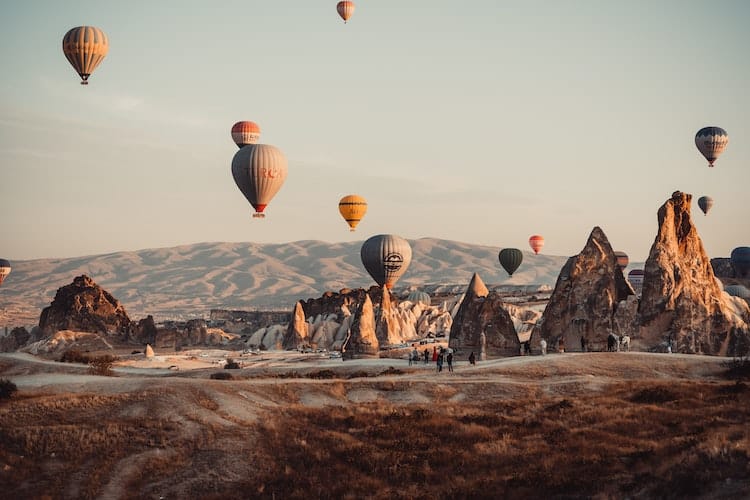 Why Turkey?
Turkey is a spectacular country, with a rich history, vibrant culture, and incredible cuisine, and has long established itself as one of the biggest tourist destinations in the world. It has some of the most stunning landscapes and intriguing cities that can be found, and offers incredible experiences for all of its visitors. Take the hot air balloons in Cappadocia or Istanbul as clear examples.
The country is safe to visit and live in, particularly in its major cities and on the Turkish coastline, including the Aegean Coast and Turkish Riviera. With 300 days of sunshine per year, mild winters, and incredible shorelines, the climate alone is reason enough to visit Turkey. Add to that the cost of living in Turkey, and you might be onto something.
Turkey Citizenship by Investment Program: Brief Overview
Launched in 2017, the Turkish citizenship by investment program was established to encourage and attract foreign direct investment in the Turkish economy and stimulate the real estate market. The investment scheme invites qualifying applicants to invest in the nation, in exchange for lifelong citizenship rights.
With Turkey being nestled between Europe and Asia — and ultimately of significant geo-strategic importance for businesses — the Turkish passport provides incredible benefits, one of which is visa-free access or visa on arrival to 126 destinations worldwide, including Hong Kong, Japan, and Singapore.
Eligibility Criteria
To qualify for Turkish citizenship, the primary applicant must fulfill one of the program's investment requirements, and meet the following criteria:
Be at least 18 years old
Hold a clean criminal record
Have adequate health insurance
Have never overstayed illegally in Turkey
Not be from a black-listed nationality
Black-listed nationalities: Armenia, Cuba, Nigeria, North Korea, and Syria.
Benefits of Turkish Citizenship by Investment
One of the key benefits of applying for Turkey's citizenship program is that it takes about three to four months for your application to be approved, which means you can obtain citizenship in practically no time. You won't even have to attend any formal interview, nor will you have to visit Turkey before, during, or after your application. To top it off, you will have access to an incredible property market.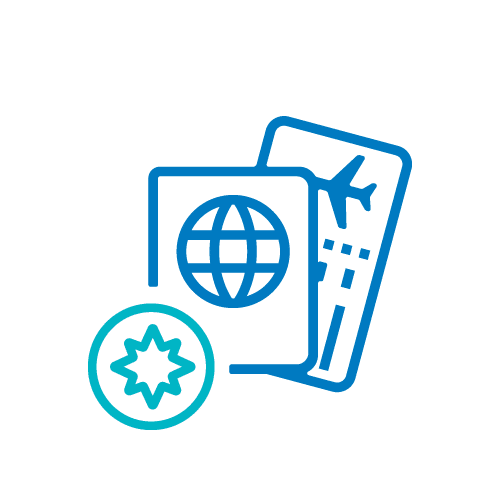 A Turkish passport within 4 months with visa-free travel to 126 destinations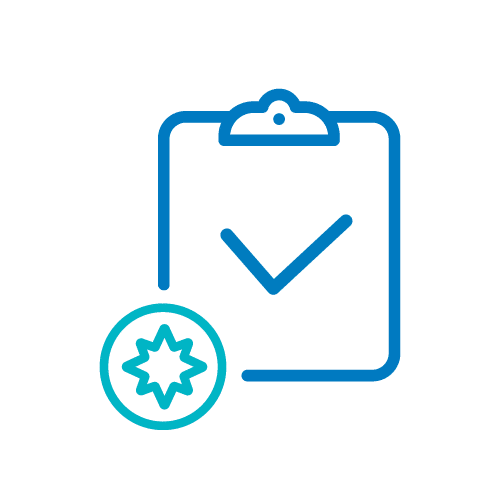 No residency requirements, interview, or language test needed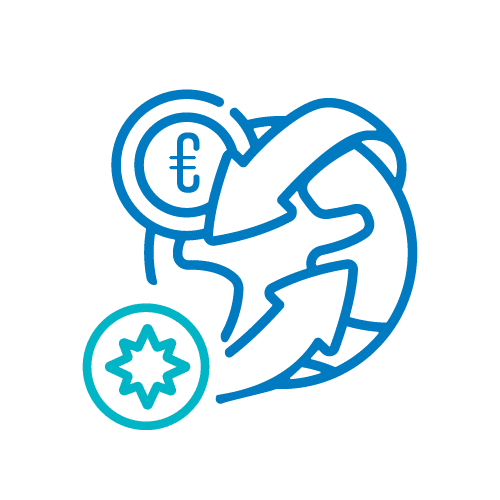 Eligibility for the E-2 Investor Visa in the US (with five-year renewal possibility)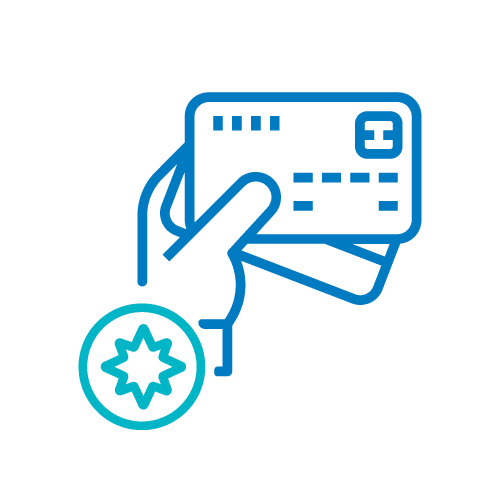 Legal resident permit via the real estate route
Turkish citizens enjoy visa-free travel
Turkey has excellent connections to Europe and Asia. Along with a E-2 Visa treaty with the United States, with Turkish citizenship, you can apply for the E2 Visa USA, and unlock visa free travel to over 120 destinations worldwide. 
Lifetime Turkish citizenship for all your family members 
The main applicant can include their spouse, dependent children below 18, and children of any age who are differently abled in their application. Have peace of mind knowing that your family members have access to the same Turkish citizenship benefits as you.
Eventual access to the EU 
Turkey is currently engaged in talks to join the European Union. Turkish citizens can enjoy eventual visa-free travel across the EU. 
Turkish passport
Turkey's citizenship by investment scheme is one of the most attractive programs, purely because it's so straightforward to receive a Turkish passport. Have a passport in your hands within four months, with no minimum residency period required and enjoy visa-free travel opportunities.
Investment Options
The Turkish citizenship by investment program – or Turkish Golden Visa – was introduced in 2016 and allows investors to obtain a Turkish passport within a short period of three or four months. The program offers different investment options that individuals can choose from, those being an investment in real estate, a fixed capital contribution, or a bank deposit in a Turkish bank.
Turkish citizenship by property investment is the most affordable option, where an investment worth at least $400,000 in Turkish real estate qualifies for the visa. Other options include investing in government bonds or establishing an enterprise that would create local job opportunities for Turkish citizens, both of which ask for a minimum qualifying investment of $500,000.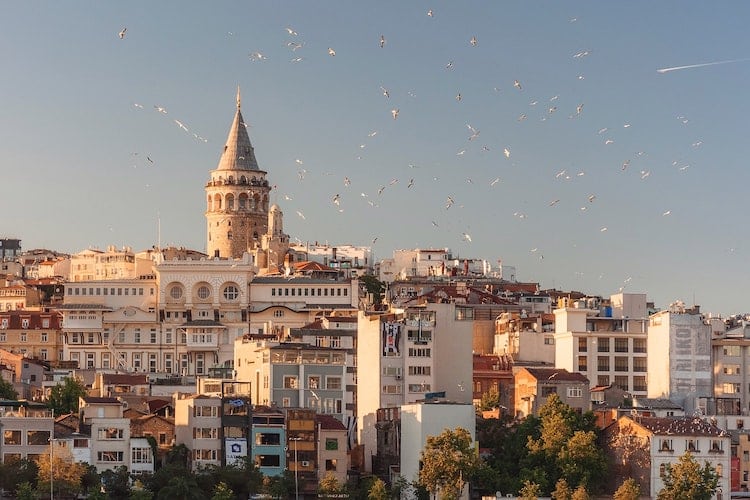 Turkish citizenship by real estate acquisition
Purchase real estate worth at least $400,000 or invest the same in land acquisition. You can invest in multiple properties if you wish and still qualify for the Turkey citizenship by investment scheme.
Other investment options
Make a bank deposit of at least $500,000 into a Turkish bank account and maintain it for a minimum of three years. The deposit can be in dollars, an equivalent foreign currency, or Turkish Lira.
Contribute at least $500,000 to government bonds. This can be in dollars, an equivalent foreign currency, or Turkish Lira.
Make a minimum capital investment of $500,000 into a real estate investment fund share or venture capital investment fund share. The investment can be in dollars, an equivalent foreign currency, or Turkish Lira.
Create full-time jobs for at least fifty people, as stipulated by the Ministry of Family, Labor, and Social Services
The main reason why the majority of foreign investors choose the real estate property route for obtaining Turkish citizenship by investment is that they can acquire a second home or holiday home, and get a Turkish passport within a couple of months. The best part is, investors can purchase a single property or multiple properties with almost no regulations. They are also not required to live in their purchased property, they just have to maintain it for three years before they are able to sell it.
Step-by-Step Guide to Becoming a Turkish Citizen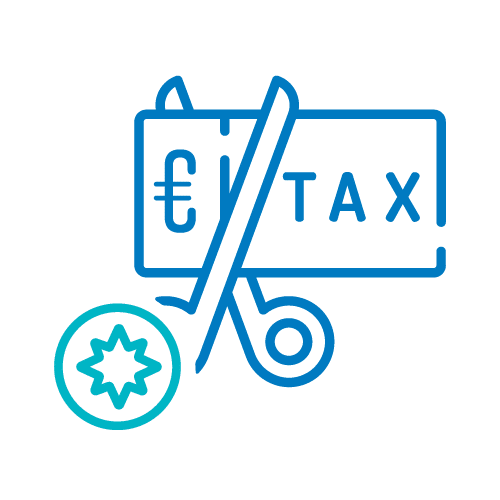 1. DECIDE ON YOUR INVESTMENT ROUTE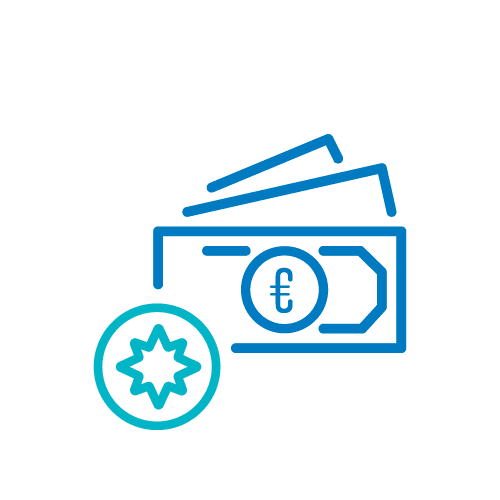 2. GATHER ALL DOCUMENTATION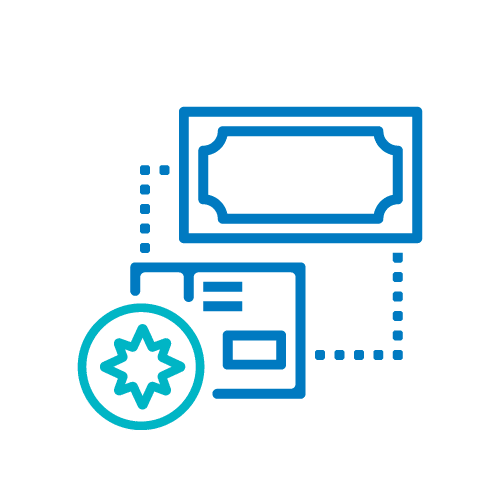 3. INVEST & OBTAIN RESIDENCY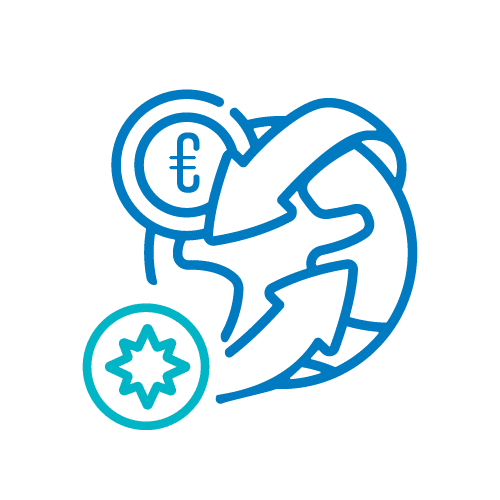 4. SUBMIT YOUR CITIZENSHIP APPLICATION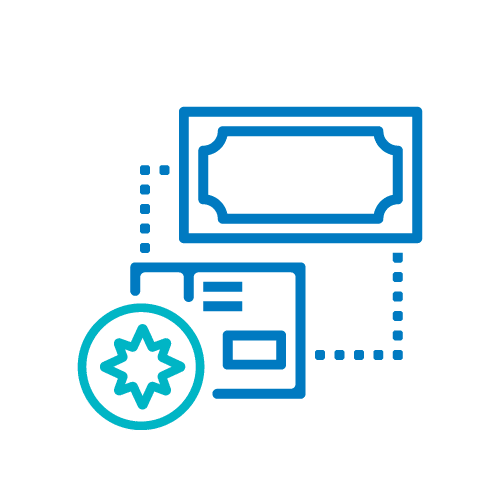 5. RECEIVE YOUR TURKISH PASSPORT
1. Decide on your investment route
The first step toward acquiring Turkey citizenship is deciding on your investment. Will it be through real estate investments, capital investment, or financial contribution? Keep in mind that if you choose to purchase property to receive citizenship, you'll first need to obtain your Certificate of Eligibility.
2. Gather all documentation
Collect all the necessary paperwork, perhaps with the assistance of an immigration lawyer, since a lot of documentation is needed.
3. Complete your investment and obtain your residence permit
You must first be a legal resident of Turkey before you can lodge your application for citizenship. Luckily this part is easy. Usually, after you've met the minimum investment requirement and provided proof of it, you're automatically granted a residence permit. The best part is, there is no need to stay or even live in Turkey beforehand to become a resident, nor do you need to continue staying in Turkey after you've received it.
4. Submit your application
When you have your residency card in hand, you can submit your application to the Provincial Directorate of Census and Citizenship. You aren't required to attend an interview or be in Turkey when your application is getting processed.
5. Receive your passport
Expect to receive Turkish citizenship and your Turkish passport, valid for ten years, within three to four months from the date you lodge your application.
Application Processing Time
Turkey has one of the fastest and most efficient application processing times when it comes to granting the Golden Visa. The whole process of the Turkey citizenship by investment scheme takes around four months. In fact, you can receive your Turkish passport within three months via the fast-track application process, albeit for an extra fee.
Month 1

Decide on the investment & gather documents
6 weeks

Apply for the residence permit
Month 2

Lodge citizenship application
Month 4

Document Checklist for Turkey Citizenship by Investment
The documentation requirements for the Turkish citizenship by investment program are extensive and can be subject to change at the behest of the government. If in doubt about the documentation requirements, it is strongly recommended to seek professional advice. A specialist can always offer more detailed information on the program requirements.
General documentation needed:
Birth certificates of all the applicants
Passports of each applicant
Residence proof via a recent utility statement
Biometric, colored passport photos of each applicant
Marriage certificate (optional)
Death or divorce certificate of the spouse (optional)
Proof that all the applicants hold a clean criminal record
Proof of healthcare coverage valid in Turkey
Proof of investment of at least $400,000 into a bank account in Turkey or a lawyer's client account
Turkish Tax ID Number (necessary)
 Property investments have additional document requirements, specifically:
Valuation report which needs to be accepted by the Capital Market Board
Land Registry Certificate showing the complete ownership of the property or properties
A valid private purchase contract from the developer
Golden Visa Fees
Application entry cost:
Notary & Translation Fees – $1,000 USD for single applicants, and an additional $250 per extra applicant
Application Fee – $400 USD
Healthcare Coverage – $700
Due Diligence Fee – none
Turkish Passport Fee – $500
For those who choose to purchase real estate to receive Turkey citizenship, the following property transaction costs are to be included:
Investment in residential or commercial real estate: worth at least $400,000
Land registry fee and stamp duty: 4-6%
Legal fees: 1% of property purchase price + 18% VAT
Title Deed Transfer: 4% of the purchase price, split between buyer and seller
VAT: 1 to 18% currently. You can apply as a foreign investor for VAT exemption.
Taxes to Consider
Turkey has fantastic tax incentives for international investors. The country doesn't impose taxes on income derived from abroad. If you are in the country for no more than six months per year, you are exempt from paying taxes.
However, tax on income derived within Turkey is taxed at up to 35%. If you opt for property acquisition, you are obliged to pay some tax, known as real estate ownership tax – which investors are taxed annually. It is advisable to speak to a Turkish tax specialist who can clarify any tax concerns you may have.
Turkey's Performance in the GPI
Global Citizen Solutions' Global Passport Index measures the true power and value of a passport, based not only on mobility but also on investment opportunities and quality of life factors. This provides an overall score that is made up of three standalone index scores: the Enhanced Mobility Index (weighted at 50% of the score), the Investment Index Score (weighted at 25%), and the Quality of Life Index (weighted at 25%). We believe that these indexes provide a good indicator of a passport's true power.
We used exclusive data collected from the likes of the World Bank, World Economic Forum, and the Sustainable Development Report to create a holistic and accurate account of the most powerful passports in the world. When it comes to Turkey, the transcontinental country is ranked the 95th passport in the world and the 13th highest in Asia.
Enhanced Mobility Index
When it comes to enhanced mobility, it is based not only on the number of countries or territories the passport holder has access to but on the level of "attractiveness" as well in terms of quality of life standards. The Turkish passport ranks in 96th place, providing visa-free access or visa on arrival to 126 countries or territories, including Hong Kong, Japan, and Singapore.
Turkish visas for US citizens are required for Americans to enter the country. For Europeans, UK Citizens, and other nationals, a visa is also required to enter the country. Those who need to conduct business or employment in Turkey have the possibility of obtaining a business visa.
Investment Index
Turkey ranks 78th position in the Investment Index. The country attracts many different investor profiles and has a strong investment climate, as it offers a stable economic system with good growth rates and many investment opportunities, particularly in real estate, IT, and technology.
Quality of Life Index
When it comes to the Quality of Life Index, Turkey ranks in the 126th position. Despite having a low cost of living and a "high" level of sustainable development, Turkey performs less well in terms of freedom and migrant acceptance, which are key reasons why the country is not performing so highly in this index.
Practical Information About Turkey
Before you decide on your preferred route of investment and be on your way to obtaining Turkish citizenship, it is worth having some insights into the country. In this section, we'll provide you with practical information about Turkey, including healthcare and education.
Healthcare in Turkey
The Turkish healthcare system is a combination of national and private health insurance. Social security foundations provide compulsory health coverage, while the private sector is small but growing very quickly – complementing rather than competing with the state system.
Medical care is very good in Turkey, whether it is via services delivered by the state or private healthcare facilities, and it is highly accessible to expats with private health insurance. Turkish healthcare is also generally very affordable in comparison to healthcare in the USA and Europe.
Education in Turkey
Primary and secondary education between the ages of six and 19 is free of charge in public schools and is financed by the state. There are also many international schools in Turkey that offer excellent education. You'll find at least 31 of those international schools in Istanbul.
Turkey is also a very good student destination for those who are considering experiencing a new culture, while still being in close contact with both the East and West. The country has a growing influence in offering a competitive student environment, with new and old universities working alongside one another.
The climate in Turkey
Parts of Turkey can experience over 300 days of sunshine per year and the climate is generally very favorable. As Turkey is a large country, geographically speaking, it is prone to different weather variations, so when you are looking to buy a property or move to a particular place in the country, it is best to check the annual temperature patterns for that specific location.
Permanent residence in Turkey
Permanent residence in Turkey can be issued to foreigners, provided they meet a set of requirements. For example, it can be acquired in instances where individuals own a property in the country with adequate financial funds or have been residing in Turkey for eight years. After a request for permanent residency is submitted, the Turkish government will directly issue its response to you within a two-month period.
Where to Buy Property in Turkey
Turkey is a vast and beautiful country, blessed with vibrant cities and stunning history, where you will find something to do no matter where you are. So where exactly would be the best place to buy a property as an expat? Here, we run down some prospective locations that could be excellent places to buy a property in Turkey.
Istanbul
When you think of Turkey, Istanbul will likely come to your mind. This city is a unique melting pot of Eastern and Western cultures, and it is also the largest city in the country, a major tourist hotspot, and a commercial hub. With views of the sea of Mamara, it is indeed a very special place to live in.
The city is also in the race to become a top-five global city, with the 2023 economic policy focused on this achievement. It is quite affordable as well, where expats will manage to live comfortably without breaking the bank.
Istanbul sees a massive influx of tourists and locals on the daily, which means investors are well placed to gain a high investment on their properties if they choose to rent a property out, and the liquidity potential of an asset is very high. There is also a massive range of property types to choose from across Istanbul's real estate market.
Alanya
Second only to Istanbul in terms of its diverse population, Alanya rests in the south of the country as a home to people of more than 80 nationalities. With affordable property prices, an incredible climate, and being known as a very clean city, Alanya has a lot going for it, and real estate investors have become aware of this. Compared to other European cities, you will be astonished by the affordability of Alanya, where you can eat well, live well, and relax in an exceptional corner of the world.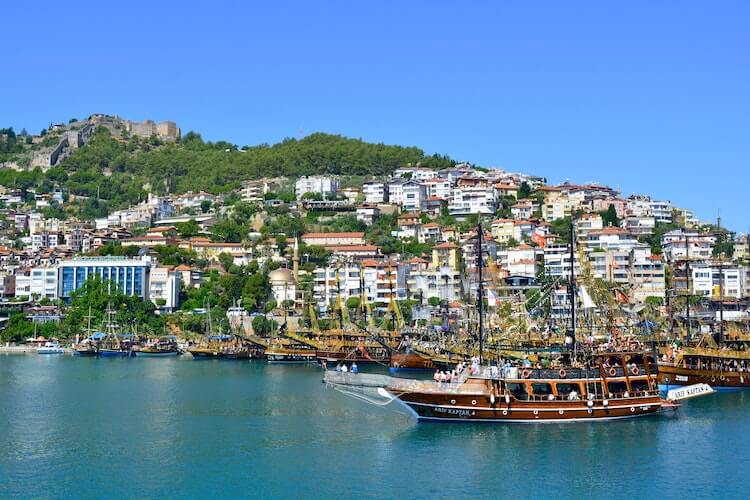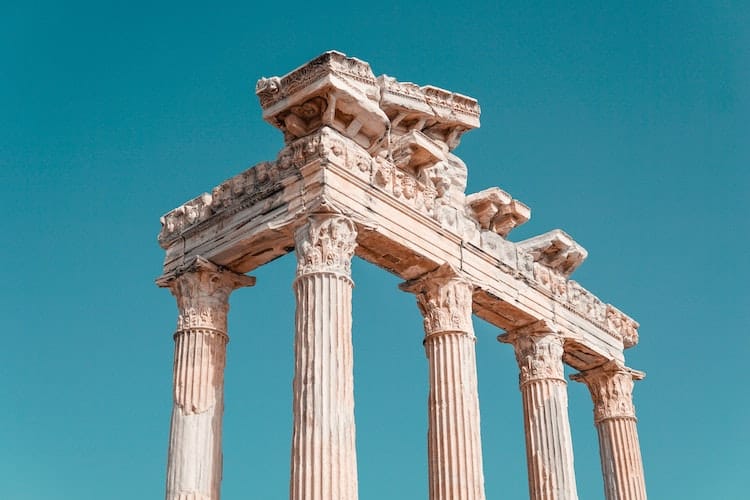 Antalya
Not too far east from Alanya, you have Antalya, which has been a favorite among expats over the past 60 years. When the government first opened its doors for foreign real estate investments, it was Antalya that witnessed the initial surge in interest in lavish properties across the country.
Antalya has very good connection routes to other parts of the country, and the sun shines over 300 days a year. Anyone seeking a high quality of life with a relaxed, welcoming, and calm vibe, should certainly consider Antalya.
Bodrum
Bodrum is well known for its unique blend of modern and heritage-styled architecture. The properties that can be found in the city are very special and Bodrum has been the latest trend for prospective foreign buyers.
From well-connected transport routes to excellent markets to the freshest produce, Bodrum is likely to gain increasing attention in the coming years. Locals also speak very good English in Bodrum, which is an added advantage when investing in the property market.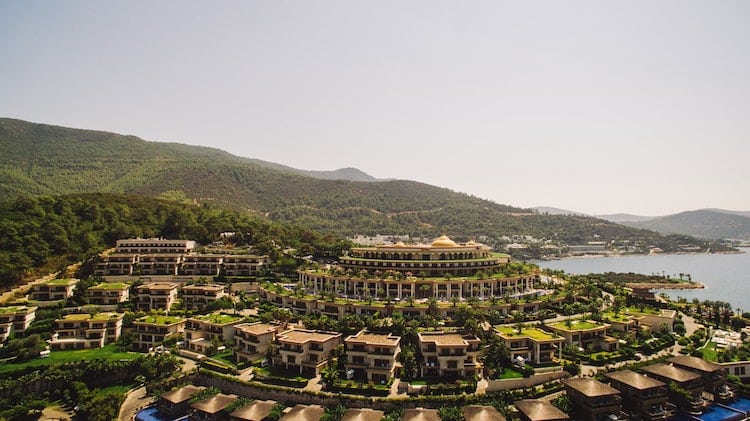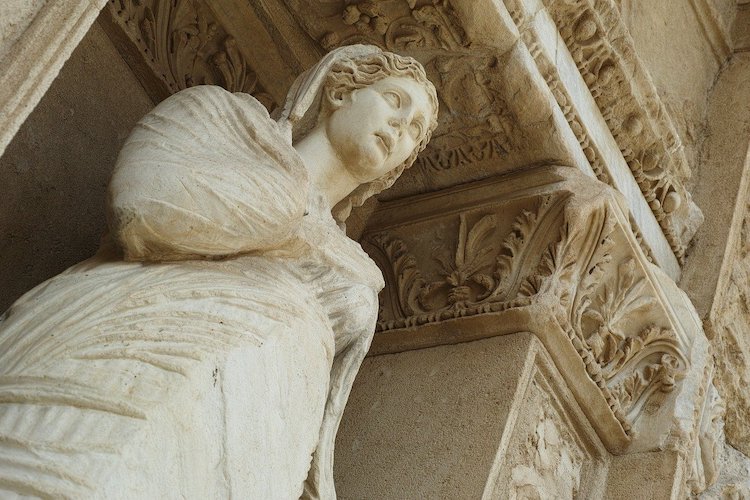 Kusadasi
A 55-minute flight away from Istanbul, Kusadasi is one of the most significant tourist attractions in the world. Indeed, a trip to Turkey would perhaps feel a little incomplete without spending some time here.
There are very affordable properties for sale in Kusadasi, and also many types, depending on what the buyer is looking for. With perfect beaches, famous tourist attractions, and a buzzing nightlife to rival the very best in the world, Kusadasi is an excellent location for real estate property acquisition.
About Us
Investors can encounter many difficulties when applying for citizenship or residency, which is why it is beneficial to have an expert on hand to provide you with personalized assistance throughout the process. A specialist can help you by working solely on your behalf, reducing the hassle associated with putting your application together, minimizing the visits you have to make to the designated country, and providing you with insider knowledge accumulated over years of experience in the market.
We are a boutique citizenship and residence advisory firm, providing citizenship and residency solutions to international clients. Some of the countries that we currently offer citizenship or residency by investment for are:
Let's get you moving forward in your quest to obtain Turkish citizenship by investment. Contact us by filling out the contact form below.
Alternatives to Turkey Citizenship by Investment
The Turkish Golden Visa is one of many Golden Visas across the world and offers one of the fastest routes to citizenship. Currently, Turkey is still in talks about becoming a member state of the European Union, however, there are other programs that can qualify individuals for European residency and lead them on their paths toward citizenship.
The Greece Golden Visa is one such program, where a minimum investment of €250,000 in real estate acquisition can qualify an individual for residency rights. The program also has zero stay requirements, which make it one of the more lenient ones across Europe. The Greek government is planning on increasing their minimum investment threshold for real estate property to €500,000 in the coming year, however, the exact date is still not announced. Property investments can still qualify under the current threshold.
Another residency by investment program is the Portugal Golden Visa scheme, which qualifies individuals for residency rights for an investment worth at least €280,000 if in real estate. Portugal offers a renewable residence permit that can lead to citizenship by naturalization in a short few years, and the stay requirements are quite laidback as well.
There are Caribbean countries that offer Golden Visa programs as well, and they can qualify you for citizenship in a short amount of time. Some of which are St. Kitts and Nevis, Antigua and Barbuda, and Curaçao Investor Permit. Curaçao actually leads to Dutch citizenship after maintaining your residence permit for five years.
Frequently Asked Questions about Turkish Citizenship by Investment
What is Turkey citizenship by investment?
Turkey citizenship by investment is a program that rewards foreign investors with Turkish citizenship in three to four months, in exchange for making either a real estate investment, capital investment, government bonds investment, or fund contribution to the Turkish government.
How to get Turkey nationality by investment?
You must invest a minimum of $400,000 as capital investment. This could be a real estate acquisition worth at least $400,000, a bank deposit of at least $500,000 in a Turkish bank and maintaining the deposit for at least three years, or investing at least $500,000 in a share of a real estate investment fund or venture capital investment fund for a minimum of three years.
What is the minimum total value needed for the investment?
The minimum value that would qualify you for Turkish citizenship by investment is $400,000 placed in the purchase of Turkish real estate property.
How many years do I have to hold my property investment until selling?
If your aim is to obtain Turkish citizenship, then you must hold your real estate for at least three years in line with the banking regulations and investment regulations of the Central Bank of Turkey.
Do any other countries offer citizenship by investment?
Yes, numerous countries offer citizenship by investment like St Kitts and Nevis, Grenada, and Vanuatu. There are also residency programs that similarly award foreign investors with legal residency once a qualifying investment is made. These countries include Golden Visa Spain, and the US EB5 investor program.
Are there any stay requirements for Turkey?
You are not required to stay in Turkey to keep your residence permit. However, the Turkey citizenship by investment program provides you with a multitude of perks living in Turkey, including access to incredible medical healthcare and a rich quality of life, among other things.
Do I need to speak Turkish to apply?
There are no Turkish language requirements to apply for the Turkish citizenship by investment scheme.
Can my family also apply for the program?
Yes, your spouse, dependent children under 18, and any children of age who are differently abled qualify for the Turkish citizenship by investment scheme.
Are there any tax consequences?
Since Turkey has signed a double taxation treaty with most nations, you are not required to pay tax on income derived from abroad. This applies to countries who haven't signed the treaty too.
How much do I need to invest in Turkey to get citizenship?
There are different investment routes to obtaining Turkish citizenship. The most affordable under the Turkish Golden Visa is the real estate option, where a minimum investment of $400,000 is required.
Can you buy Turkish citizenship?
Yes, you can buy Turkish citizenship through the Turkey citizenship by investment scheme. The program provides a few routes for investments, namely real estate acquisition, purchase of government bonds, creation of a business, or a direct deposit in a Turkish bank.
How long does it take to get Turkish citizenship by investment?
According to the CBI Index, Turkish citizenship is usually obtained in around four months after submitting your application to the program. This fast processing time of the Turkey citizenship by investment scheme is one of its many advantages.
How do you become a Turkish citizen?
You can become a Turkish citizen by placing a qualifying investment in Turkey under the Golden Visa scheme. The minimum investment is currently $400,000 under the real estate acquisition investment option.
Can I acquire Turkish citizenship?
You can absolutely obtain Turkish citizenship. The international investor who holds a valid residence permit obtained via an investment in the nation can become a Turkish citizen in as little as four months, provided that there are no impediments to the country's national security and public order.
Can you get Turkish citizenship by buying property?
It's possible to acquire Turkish citizenship by buying property with a real estate purchase of at least $400,000.