We're all looking for ways to lead a happier, more fulfilled life, with greater opportunities for ourselves and our families. Many individuals seek the opportunity to get dual citizenship to unlock all the benefits and perks each country has to offer. However, one question that is perhaps not so often asked is: how many citizenships can you have?
Dual citizenship can be one of the best options for individuals that are looking to expand their horizons. However, at times, getting hold of dual citizenship can be difficult depending on the policies and criteria of the host country. In this article, we will guide you on how you can settle for dual or multiple citizenship, as well as how to seek second citizenship through investment.
In fact, it's possible to hold citizenship in three nations. The same regulations that apply to dual citizenship apply here — not all countries permit multiple citizenships, thus you'd need to verify whether your origin country allows for triple citizenship.
Can you acquire multiple citizenships?
Yes, you can get dual or multiple citizenships depending on your native country. The answer to how many citizenships you can have depends on your native country's laws and legislation. Many countries allow multiple citizenships, whereas other countries do not allow citizens to hold dual citizenship.  As an example, countries like Singapore and India revoke your citizenship of the former country when you opt for dual citizenship.
What is dual citizenship or dual nationality?
Dual citizenship can be defined as the status where an individual has two passports from two different countries. A person who holds two passports and citizenships of two different countries is a dual citizen. Dual citizenship can be acquired through legal procedures and state laws depending upon the specific country. 
For example, in certain European nations that grant dual citizenship, you can acquire the right to live, work and study through naturalization. An individual who stays in Europe can get hold of temporary residence which is convertible to permanent residence and, ultimately to citizenship after a set period of time. There are certain rules and guidelines that you need to check when opting for citizenship across EU countries. There are certain places that allow you to apply for citizenship after you have acquired a permanent residence. However, in some countries, the process can be strict and vigorous.
Some of the EU countries that allow dual citizenship are Greece, Germany, Ireland, France, Portugal, Cyprus, Czech Republic, Denmark, Finland, Hungary, plus many others. With an EU Passport, you can access freedom of movement across the 27 countries in the European Union. 
Dual nationality means the same as dual citizenship. Dual nationals are individuals who hold the citizenship status of two countries at the same time. For example, you can be a British citizen and opt for foreign nationality while keeping your British citizenship.
Advantages of dual citizenship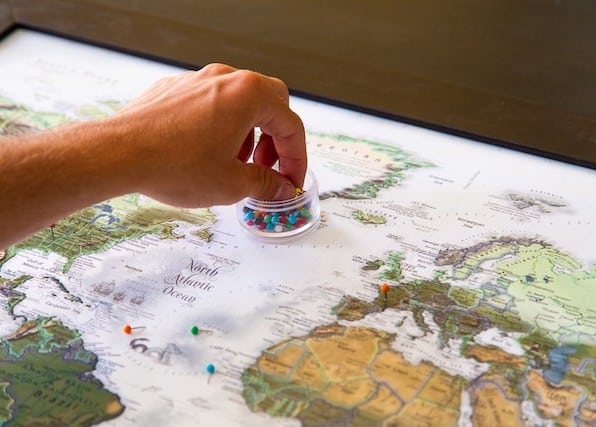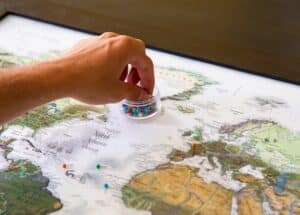 Dual citizenship offers you numerous privileges that are granted to the citizens of thenation.

Individuals get security from the two social services systems.

Individuals with dual nationality can vote in both nations. 

Dual citizens do not need a work permit to work in either of the countries.

Dual citizenship entitles you to two passports and visa-free travel in some nations.

You can purchase and hold properties in the two nations. However, it is imperative to take a look at the state laws before doing so.
Disadvantages of dual citizenship or dual nationality 
Dual citizens are obligated by both countries' state laws.

Citizens adhering to dual nationality may be taxed on the worldwide income they make.

At times, under special and emergency situations, a dual citizen under military service serving one nation may have their previous citizenship or acquired citizenship revoked.

Dual citizenship or nationality can bar you from participating in government jobs. 

The process to obtain citizenship in another country can be rigorous and time-consuming.
How to acquire multiple citizenships
The process of acquiring multiple citizenships varies from country to country. However, the following are some of the most simple ways in which you can get hold of your dual national status.
Citizenship by birth
You can get hold of your second citizenship if you are born in the country. This is known as citizenship by birth on the country's territory (jus soli), which is followed by many countries around the world. For example, the United States, Canada, and Latin American countries give citizenship to children born on their territory.
Countries like Australia, Germany, the United Kingdom, France, Ireland, New Zealand, South Africa have modified the concept of jus soli, where one of the parents need to be a citizen of the country (jus sanguinis), or a legal permanent resident who has resided in the country for several years. 
Citizenship by marriage
Citizenship by marriage is legally known as jus matrimonii where some countries grant citizenship to the spouses of their citizens. If you marry someone who is a native of that country, you get access to the passport and citizenship. For example, in the United States of America, the government gives the spouse of the citizen access to the Green Card and offers citizenship after three years from the date of marriage. Similarly, a person can get UK citizenship if their spouse is already a citizen of the United Kingdom.  However, to ensure that the marriage is not fraud, the involved country is entitled to take any necessary legal steps for verification. 
Citizenship by Naturalization law
This is one of the most popular concepts of acquiring dual citizenship or multiple citizenship in a foreign country. Obtain dual citizenship by naturalization if you are deemed a legal resident of the nation. Usually, a permanent resident who has been living in the country for a particular period of time can opt for citizenship by the naturalization law. The residing time of a permanent resident can vary from nation to nation. In other countries, the naturalization process may take longer based on the home country's citizenship and naturalization laws.
A permanent resident with a residence permit can apply for citizenship as well as hold dual nationality. For example, you can apply for Greek citizenship when you have lived for seven years in the country. In the United Kingdom, you can apply for British citizenship by naturalization after five years of lawful residence.
Citizenship by investment programs
Gaining citizenship through making investments is another way of acquiring multiple citizenship or dual nationality. Some countries encourage immigrants to make a significant monetary investment in the country. Many countries in the European Union, such as Malta and Cyprus, give you access to European citizenship when you make considerable contributions through investments. In Malta, permanent residents need to reside for a year before they are given the status of an EU citizen.
Similarly, the five Caribbean countries, Antigua and Barbuda, Grenada, St Kitts, Nevis, St Lucia, and Dominica also provide you with dual citizenship when you make consequential investments giving you access to the citizenship of the respective regions falling under the Caribbean citizenship programs. However, it is important to check the rules in your country of origin to confirm if they allow dual citizenship or not.
The other countries that offer you multiple nationalities through investment programs are Vanuatu, Montenegro, Turkey, and Jordan. However, there are certain laws that permanent residents or immigrant investors need to follow in order to get hold of dual nationality or dual citizenship status. The Cambodian government has similar rules where you can apply for citizenship when you indulge in investment programs. However, you will need to be fluent in  Khmer before investing and be informed on Cambodian history to understand the implications better. Countries such as Nauru, Kiribati, Comoros, Marshall Islands, Tonga, and Moldova have suspended all their citizenship investment programs.
You will find a plethora of benefits when you hold dual citizenship and dual nationality in some of the countries. From acquiring a diverse passport portfolio to visa-free travel, and the privileges bestowed by the state laws, dual or multiple citizenships can prove to be incredibly beneficial These are the few common and easier ways that people opt for second citizenship and dual nationality in a foreign country.
Obtain citizenship in multiple nations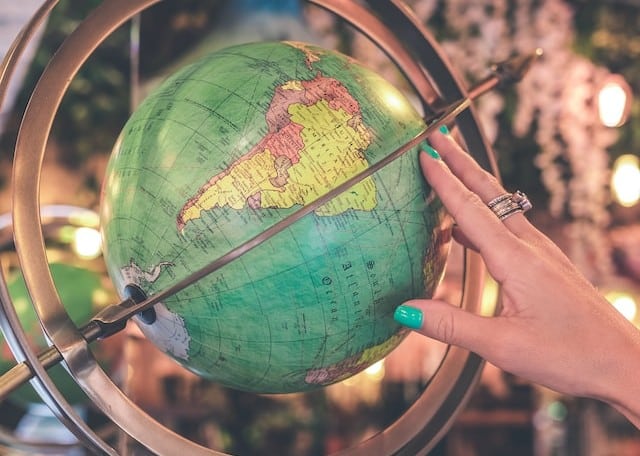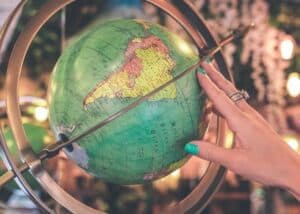 You can apply for multiple citizenships based on your needs. Some individuals prefer to have two citizenships to reap the benefits of both the counties. It is imperative to identify your requirements when you want to apply for a second citizenship or multiple citizenship. Diversification is the first step that an immigrant or a potential individual needs to take in order to impact their citizenship status in a positive manner.
Identify your needs
It is important to understand the needs that you have before opting for dual citizenship or dual nationality. Think about all the major advantages a country's citizenship can bring to the table and make a choice for yourself. For example, if you are an EU citizen who holds American citizenship, get your second passport that has less worldwide influence. Choosing a different country with less influence can help you to create a diverse profile for yourself. 
Individuals who are looking for countries that have less tax liability and more tax benefits can opt for Caribbean citizenship. Likewise, people with a hunger for traveling can consider taking the dual national status of a country that has benefits like traveling visa-free and more.
Diversification is the key
When an individual is opting for diversification in their portfolio, they should be clear about the kind of diversity they want to portray. One of the first or direct citizenships that you acquire is of your ancestors and family. So, make sure you get another permanent residency or dual nationality that helps you to enjoy the benefits more. Diversifying one's portfolio adds more to them than their immediate or direct citizenship.
For example, you may hold British nationality and want to opt for dual citizenship in Portugal. It is important for foreign nationals to go through the citizenship laws and rules in order to make the right choices before applying for dual nationality and settling on a second passport. The best way to find a solution is to think bigger and analyze the power that each country's citizenship can give you. Try to opt for a country that has different strengths and powers than your home country to access for the best perks. 
However, there are a few pointers that you should keep in mind while analyzing the ways you can diversify your passport. They are as follows
Can the new country improve my situation, or will it aggravate it? 

What travel options will I get? 

Will I have greater financial or family security? 
The passport portfolio strategy
While analyzing your passport portfolio strategy, as a dual citizen, you need to choose the passports that you will use in the future. It is important to build a passport portfolio to eradicate any obligations or strict rules that you do not want to follow as a dual national. For example, if your original nationality is American and you have a US passport while you have got hold of a Canadian passport, you can get rid of your US passport as traveling with a Canadian passport to the United States is easy.
Decide where you want to live
Dual citizenship opens a lot of opportunities and residing options. Dual citizens need to make the right choice regarding where they want to live. You need to ask yourself a few questions such as which country do you want to live in, have you experienced life in the new country, and can you see yourself living there?
If you are certain about residing in a new country and becoming a citizen over there, you can consider starting the process of applying for dual citizenship. You need to check that the country you want to reside in has the option of applying for dual nationality.
Start the procedure by getting hold of a residence permit and then follow the rules and regulations of the state to lay the foundation of dual nationality.
How many citizenships can you have?
You can opt for as many citizenships as you want to based on your primary original citizenship and as long as each of the passports that you acquire allows for multiple citizenships. For some individuals, the starting point of acquiring dual citizenship begins with proper passport portfolio analysis. Many individuals opt for multiple foreign passports depending upon their choice, needs, and the process to obtain a certain passport.
If you work out what is best for your personal situation, alongside what is possible regarding country laws, you can significantly expand your financial and personal freedoms by gaining dual or even multiple citizenships. So, figuring out the number of passports and multiple citizenships that can help you is the biggest decision you need to make in order to obtain dual citizen status. You can opt for as many multiple or dual citizenships as you want based on your primary original citizenship.
Frequently asked questions about dual citizenship
What is the master nationality rule?
It can be defined as when an individual holds multiple nationalities, the master nation will govern the provision of diplomatic assistance when it comes to international laws. For example, the UK government will not offer British citizens any assistance when they are residing in a country where dual citizenship is not allowed.
How many citizenships is best for an individual?
Individuals can apply for multiple citizenship and dual citizenship for as many as they like and are allowed by their original home country. The number of multiple nationalities that you can apply for depends on the country's law and your own choice. 

If I have German citizenship, can I apply for Chinese citizenship?
A child born in Germany holds German citizen status. Also, if a child's parent's original nationality is German, they are allowed to apply for dual citizenship. A German citizen can lose their citizenship if they apply for another nationality. A foreigner can apply for Chinese citizen status while holding on to their original nationality. However, being a Chinese citizen, you cannot apply for other citizenship.
Does the US allow multiple citizenship?
Yes, the USA allows two or more citizenships , although the US legislation does not encourage this.
Can I have 3 citizenships in the USA?
You can hold citizenship in three countries or more in the US. The same rules and considerations for dual citizenship also apply to additional citizenships. However, verifying with the respective countries the permissibility of multiple citizenships is advisable.
Which countries allow four citizenships?
Many countries allow dual citizenship/four citizenships to individuals. You need to go through the state laws declared by the countries to know this.
Can I have 4 passports?
Yes, you can have more than one passport as long as the laws of the countries involved allow you to have that.
How many citizenships are available globally?
Total there are 195 citizenships around the world that an individual can apply for. However, there are a few countries where you cannot apply for dual citizenship such as Afghanistan, Indonesia, Maldives, Japan, Bahrain, Kiribati, North Korea, Monaco, China, Slovakia, San Marino, Nepal, Netherlands, Georgia, India, Malaysia and more. To make an informed choice, check the country laws before applying for the dual nationality status.