The Greece Golden Visa Program – also known as the Greece Investment Visa – is a perfect option for those who seek to obtain EU residency and access the world at large, as the program provides incredible advantages, from access to a thriving real estate market and high returns on investment to visa-free travel within the Schengen Area and incredible tax benefits.
Whether you're a non-EU/EEA expat in search of a second residency that provides you with excellent healthcare and education benefits, a savvy foreign investor aiming to expand and diversify your investment portfolio, or a retiree looking for a beautiful holiday home to spend your golden years in bliss and tranquillity, the Greek Golden Visa scheme caters to all demographics. It enables you to relish in a relaxing and profitable lifestyle full of delicious cuisine, fantastic weather, high returns on investment, and a surplus of family benefits.
What is the Greece Golden Visa program?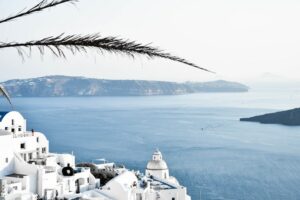 Introduced by the Greek government in 2013, the Greece Golden Visa program is a residency by investment scheme that enables non-EU/EEA nationals and their family members to acquire permanent residence permits in Greece. To qualify for the program, applicants must first have a clean criminal history and place an investment in Greece with a current minimum value of €250,000 – if placed in real estate.
Although Greece does not restrict foreign property ownership, an amendment to qualifying real estate investment has increased the minimum investment amount from €250,000 to €500,000 for real estate purchases in northern and central provinces, the South Athens Attica region, and the municipalities of Thessaloniki, Mykonos, and Santorini.
Concerning how to become a Greek citizen, this is only possible by naturalization after seven years of continuous residence with at least 183 days of physical residency for each of the seven years and demonstrating fluency in the Greek language. The Greece Golden Visa is ideal for those seeking Greece citizenship as its benefit of providing permanent residency allows applicants to maintain residence long enough to be naturalized.
The Benefits of the Greek Golden Visa Program
The Greece Golden Visa is arguably one of the most competitive Golden Visa schemes in the entire European Union, and its many advantages make it quite alluring for investors and their families. Some of the main benefits of acquiring this visa are the inclusion of your immediate family, access to an excellent education system, and visa-free travel across Europe's Schengen zone.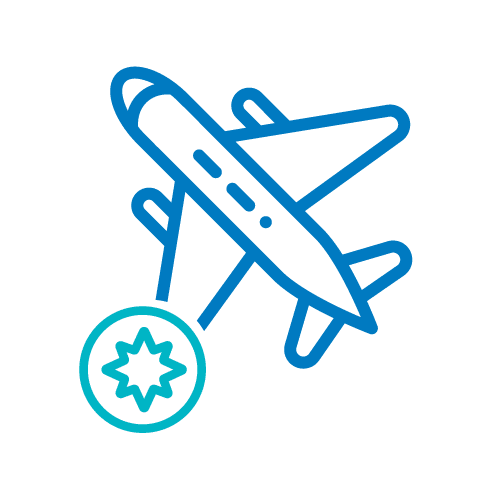 Visa-free travel to the entire Schengen Area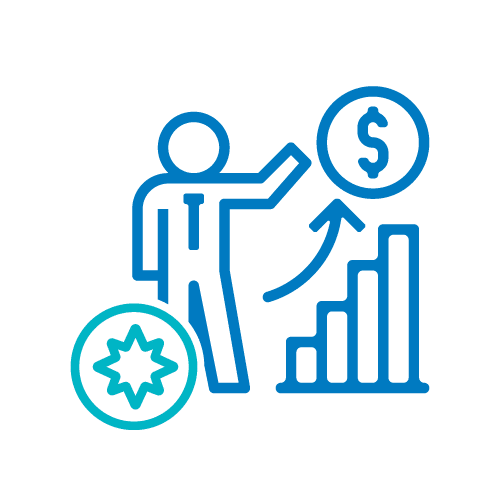 Thriving real estate market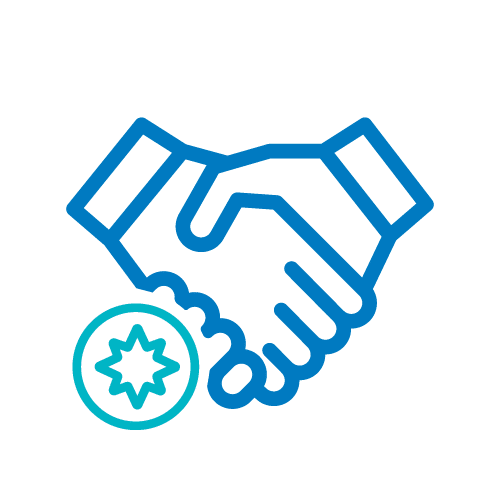 Zero stay requirements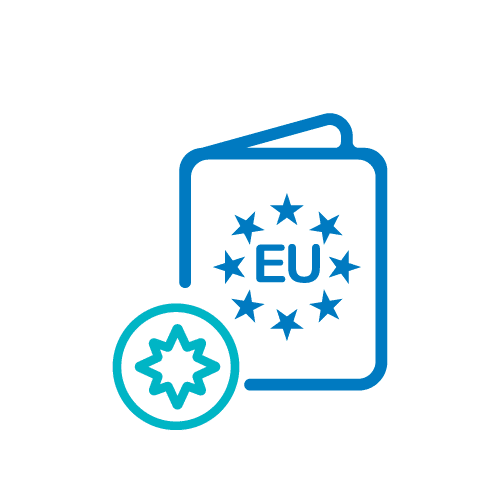 Citizenship by naturalization after seven years
Other benefits are as follows:
Inclusion of immediate family members: Residency extends to the entire family, which includes children under the age of 21 and parents of both the applicant and their spouse.
Access to excellent healthcare: Permanent residence visa holders can access Greece's highly-rated healthcare system and benefit from free and equitable services, as well as incredible medical insurance spread across the public and private sectors.
Access to an excellent education system: Children of applicants can benefit from Greece's well-respected education system available to all residents and citizens.
Visa-free travel in Europe's Schengen Area: As part of the European Union and a member state of the Schengen Area, Greek residence permit holders can travel without hassle within the EU and the Schengen Area.
Tax deductions and benefits through the non-dom regime for investors: Greece's non-dom regime is a unique scheme allowing foreign nationals who transfer their tax residence to Greece to avoid paying tax on foreign income by paying a lump-sum annual tax. Greece also has double taxation agreements with 57 countries worldwide.
High returns on investment: Greece Golden Visa holders have the option to rent out their purchased investment property or hold shares in a company registered in Greece and receive dividend income. This means they can continue to have positive cash flow while maintaining their investments.
Step-by-Step Guide to Acquiring Greek Residency
The steps to becoming eligible for the Greece Golden Visa are few and simple. All applicants must make a substantial investment in the country, whether in real estate, Greek government bonds, or other capital funds. Regardless of their choice, the process will look the same for everyone; here are the steps: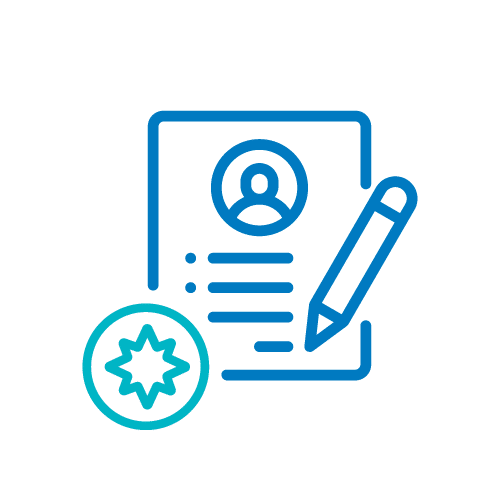 1. Prepare your Golden Visa application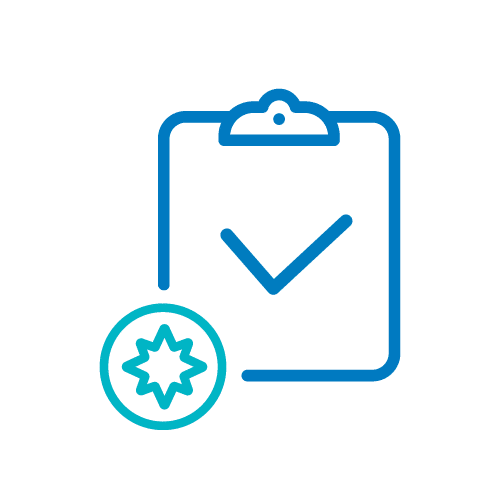 2. Submit your
application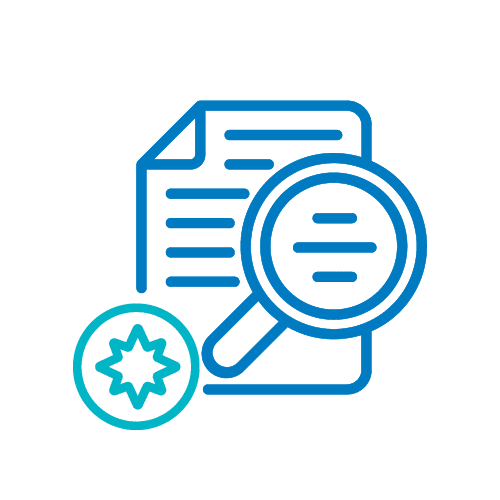 3. Complete the final verification step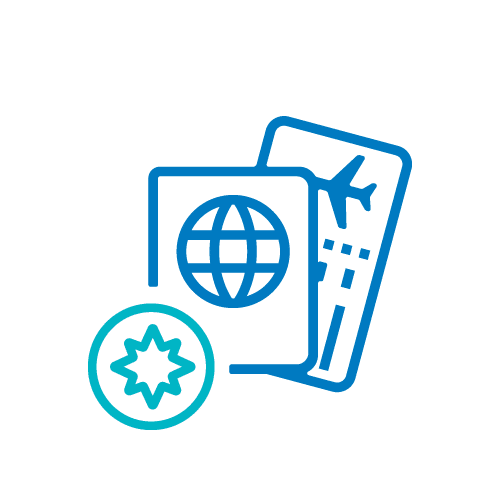 4. Receive your Golden Visa
1. Prepare your Golden Visa application
Collect all necessary paperwork, choose your real estate property, or opt for a more general investment.
2. Submit your Golden Visa application
Open a bank account in Greece, obtain a Greek non-resident tax number, transfer the required investment sum to your Greek bank account, and present your application to the Greek government. You may appoint a lawyer to help you with this step.
3. Complete the final verification step
Undergo legal due diligence checks of your real estate property, and follow the required legal procedures to secure your Greece Golden Visa. A temporary residence permit will be issued at this time, allowing you to visit Greece to acquire the promissory sale and purchase agreement, as well as the public deed to the property.
4. Receive your Greek Golden Visa
After using your temporary residence permit to enter Greece and submitting your biometric data during a confirmed appointment with the relevant authorities, your Golden Visa should be issued within 20 business days.
Application processing timeline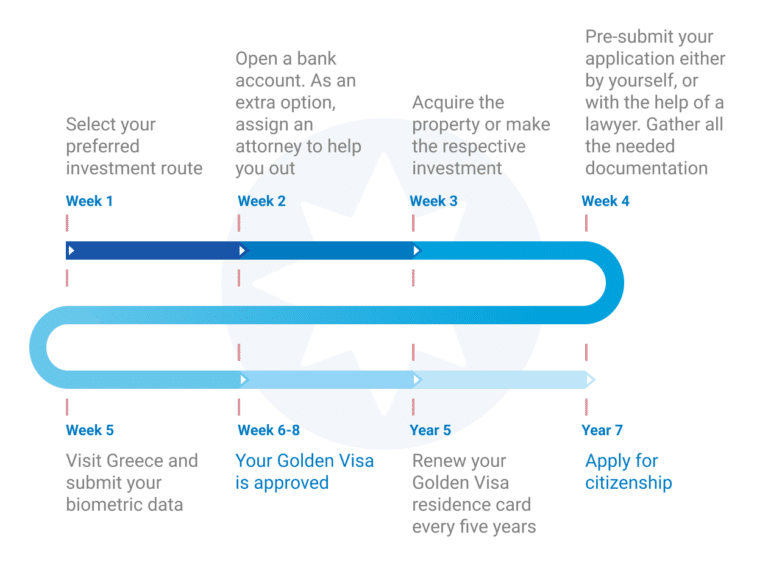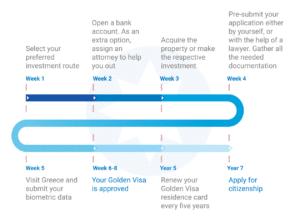 Greece Golden Visa Qualifying Investment Options
While the current minimum value for a qualifying real estate investment stands at €250,000*, several alternative investment options allow eligibility for the Golden Visa in Greece. These include investments in government bonds and shares in venture capital funds.
Real estate investment options
Purchase a Golden Visa real estate property in Greece worth at least €250,000
Enter a ten-year lease agreement amounting to the same value as a purchase either for hotel accommodation or furnished tourist residences in program-integrated tourist resorts
General investment options
Invest a minimum of €400,000 in Greek government bonds
Make a capital contribution of at least €400,000 in securities or a bank deposit in Greece
Make a capital contribution of at least €400,000 in bonds or shares of a venture capital fund, private equity fund, or a mutual fund based in Greece
Invest €800,000 in shares, corporate bonds, or Greek Treasury bonds listed in trading facilities operating in Greece
Conditions
There are certain conditions that must be met in order for an investor to proceed with the purchase of a property, namely:
That they are the sole and rightful owner of 100 percent of the company's shares if they purchased the property through a legal entity
That they own the property
If investors choose to sign a lease for a hospitality accommodation, the contract must cover a minimum period of ten years and a rental sum of €250,000. It must be paid in a single payment of rent for the equivalent of the ten-year leasing of the property. Once these conditions are fulfilled, investors can maintain their permanent residency by retaining their investment and renewing their residence permits for the Golden Visa program every five years.
Greece Golden Visa Statistics
The Golden Visa in Greece has seen incremental growth over the years due to its many alluring benefits. In 2022, 28,767 Golden Visas were granted to investors and their families. This resulted in an economic boom in Greece, providing the nation with over €2.6 billion worth of income from foreign investment.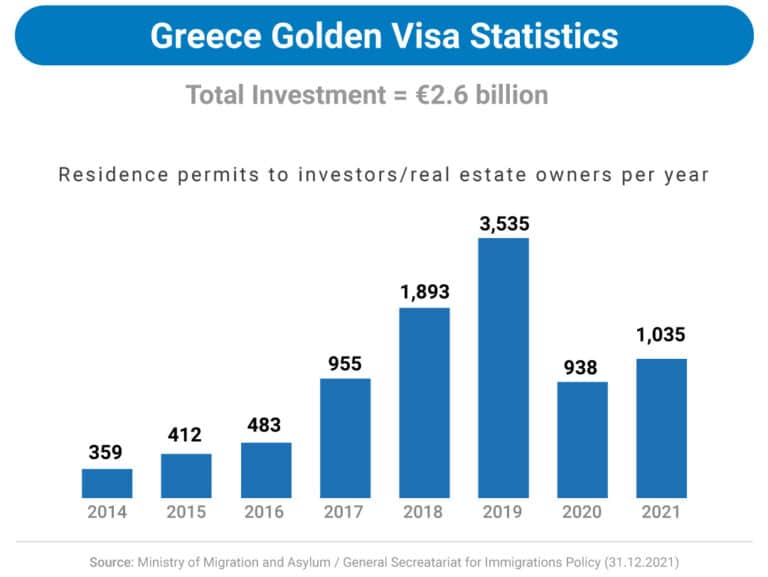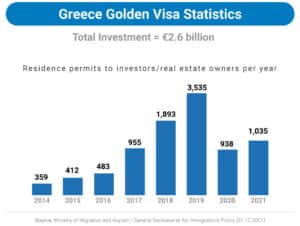 Among the numerous nationalities participating in Greece's Golden Visa program, the country witnessed the most engagement from:
China: 6,405 applicants
Turkey: 618 applicants
Russia: 596 applicants
Lebanon: 304 applicants
Egypt: 250 applicants
Iran: 194 applicants
Iraq: 135 applicants
Ukraine: 112 applicants
USA: 103 applicants
Jordan: 86 applicants
Documents Required for the Greek Golden Visa Program
Several documents must be submitted for an investor to be considered for a permanent residence permit. These documents will first have to be certified with an apostille stamp or by the nearest Greek Embassy or consulate and must be translated into Greek prior to their submission. Certified translations can be provided by either the Translation Service of the Ministry of Foreign Affairs in Athens or a member attorney of the Greek Bar Association.
The current required documents for the Greece Golden Visa application are namely:
Two copies of the application form
Four recent, colored passport pictures following the Schengen Visa photo requirements
A certified copy of a valid passport or other travel documents recognized by Greece
Certified proof of an active Schengen Visa (if applicable) for applicants and their family members
Certified evidence of active Greek health insurance for all applicants and their family members
Certified proof of payment of processing fees and relevant government fees
Proof of sufficient funds in bank accounts
Notarized real estate purchasing agreement
Applicants may be requested to provide other documents pertaining to their investments or any affiliated family members on the application.
Greece Golden Visa Program Fees
There are extra fees to consider on top of your investment sum, namely: Legal fees, translation fees, tax fees, and other administrative costs. If you choose the real estate property investment route, you can expect to pay around 11 to 12 percent of the investment property value.
Some estimated costs to consider for real estate property investments:
Property transfer tax: About 3.09 percent of the real estate property value
Notary public fees: About 1 to 1.5 percent of the property value
Land registry fee: About 0.6 to 0.8 percent of the property value
Payment to the Greek government: About €2000 for the main investor and €150 per additional family member
Greek healthcare insurance: About €100 for adults and around €80 for dependent children according to their age
Golden Visa application fee: About €300 per person
Golden Visa renewal fee: About €500 when the time comes
Appointed lawyer fees: Depending on the lawyer and the services provided
Note that these are not fixed prices; they are estimated fees.
Greek Taxes and Deductions for Golden Visa Holders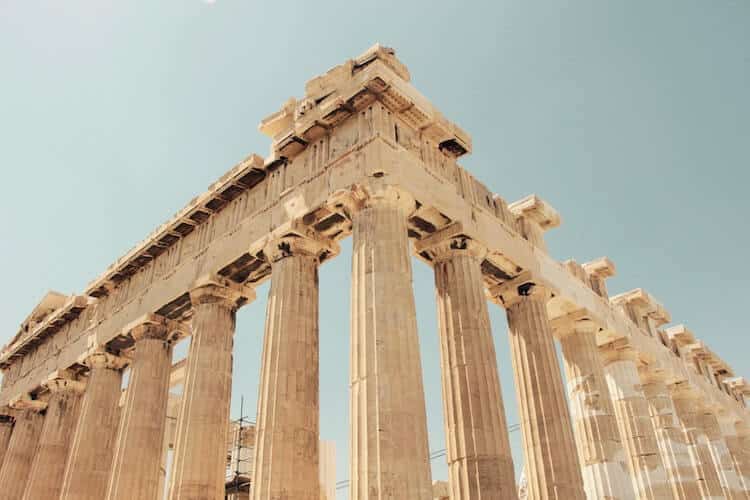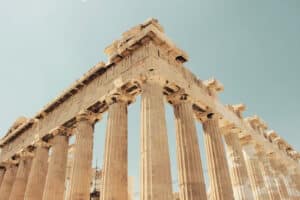 In December 2019, Greece introduced a new non-dom tax regime, enabling foreign nationals who relocate their tax residence to Greece to exempt foreign income from taxation by paying a fixed annual tax of €100,000. A distinct feature of the non-dom regime is that the tax exemption is extendable to relatives of the non-dom resident, provided they pay an additional annual fee of €20,000 per resident. Additionally, Greece has double taxation agreements with 57 countries, allowing many Golden Visa holders to avoid double tax.
The country has also provided various incentivized programs for foreigners living in Greece as tax residents. Retirees, digital nomads, and other expats may be exempt from specific taxes or pay a reduced rate. Investors will be required, however, to pay a certain percentage of tax on income they receive within Greece. Real estate property owners must pay any tax accrued from their acquisition, including property tax and rental income tax.
Countries that have a double taxation treaty with Greece
Albania, Armenia, Austria, Azerbaijan, Belgium, Bosnia-Herzegovina, Bulgaria, Canada, China, Croatia, Cyprus, Czech Republic, Denmark, Egypt, Estonia, Finland, France, Georgia, Germany, Hungary, Iceland, India, Ireland, Israel, Italy, Korea, Kuwait, Latvia, Lithuania, Luxembourg, Morocco, Mexico, Malta, Moldavia, Netherlands, Norway, Poland, Portugal, Qatar, Romania, Russia, Saudi Arabia, San Marino, Serbia, Slovakia, Slovenia, South Africa, Sweden, Spain, Switzerland, Turkey, Tunisia, Ukraine, United Arab Emirates, United Kingdom, United States, and Uzbekistan.
Although these tax benefits for part-time residents are alluring, the longer investors spend in the country, the more eligible they become to apply for citizenship by naturalization and acquire Greece's golden passport. By obtaining permanent residency and establishing continuous domicile in Greece, Golden Visa holders and investors become tax residents and are thus obligated to comply with Greece's taxation laws.
Income taxation applies to all tax residents in Greece, including Golden Visa holders who have established indefinite residency in the country. This includes taxation on foreign income, such as investments, pensions, and other types of income generated overseas. However, there is a flat seven percent tax rate for the first ten years on all foreign income brought into Greece, and as previously mentioned, foreign investors can choose the non-dom tax status, which grants them the option to pay a fixed lump-sum tax fee instead of being subject to the standard tax rates on foreign income.
Aside from property taxation, Greece also has gift and inheritance taxes that residents are subject to based on kinship:
Five to ten percent for spouses, parents, children, and grandchildren;
Ten to twenty percent for siblings, grandparents, great-grandparents, and great-grandchildren;
Thirty to forty percent for all other relatives.
To be sure of which tax laws apply to you, it would be advisable to seek consultation from an international migration agency.
Greece Golden Visa Renewal Process
Permanent residence permits obtained through the Greek Golden Visa have a five-year validity period and require renewal every five years while retaining the investment to maintain permanent residency. To renew your Greek residence permit, you must submit specific documents and meet set conditions.
The documents needed to renew Greek Golden Visa residence permits are primarily:
An application form
Four recent colored passport photos
A certified copy of a valid passport or travel documents recognized by Greece
A certified copy of your previous permanent residence permit
Certified proof of active Greek health insurance
Relevant authorities may request additional documents.
The conditions you will need to meet in order to renew your Greek Golden Visa residence permit are:
That you remain the full owner of the purchased real estate property
That you ensure all relevant leases and contracts are still valid and abide by government requirements
Can I buy Greek citizenship?
You cannot buy Greek citizenship. While Greece immigration by investment does not lead to citizenship directly, citizenship by naturalization is possible after living in Greece for seven years. Additionally, you must have spent a minimum of 183 in the country and be a registered tax resident during those seven years, pass a Greek citizenship and Greek language test, and show a genuine connection to the nation. Provided you fulfill these criteria, you become eligible for a Greek passport.
How can Global Citizen Solutions Help You?
Global Citizen Solutions is a boutique migration consultancy firm with years of experience delivering bespoke residence and citizenship by investment solutions for international families. With offices worldwide and an experienced, hands-on team, we have helped hundreds of clients worldwide acquire citizenship, residence visas, or homes while diversifying their portfolios with robust investments. 
We guide you from start to finish, taking you beyond your citizenship or residency by investment application.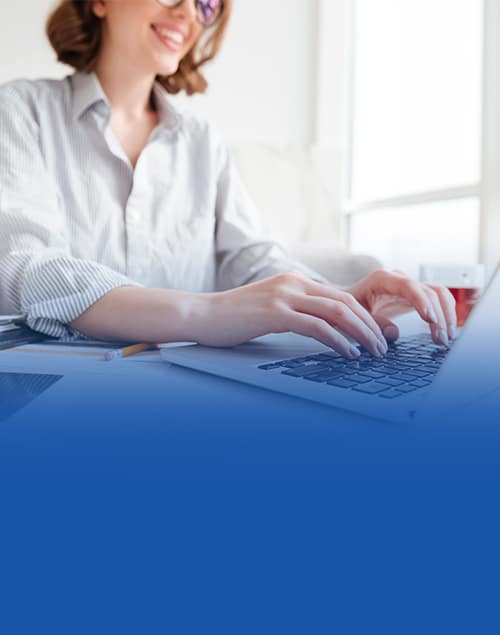 Frequently Asked Questions about the Greece Golden Visa
What is the Golden Visa scheme in Greece?
The Golden Visa in Greece is a European residency by investment scheme whereby non-EU/EEA citizens are granted legal permanent residence in return for a qualifying investment in the nation. The investment usually comes in the form of real estate, shares of a Greek company, or an investment in public debt.
What are the benefits of applying to the investment program?
Key benefits include the chance to live in Greece indefinitely through a residence permit eligible for renewal every five years. The program provides:
Visa-free access to the European Union.
Relocation of your entire family to Greece.
Owning real estate property with the opportunity to rent it out and gain back returns.
The country also has numerous double tax treaties, and Golden Visa holders have the option to acquire non-dom status, allowing them to avoid Greece's progressive tax rates by paying an annual lump-sum tax.
Are there any restrictions in place for purchasing real estate in Greece?
At present, there are no restrictions in place for purchasing real estate. Unlike some Golden Visa countries, foreigners can purchase any type of property in any region of Greece. The current minimum value for a qualifying real estate investment is €250,000. However, the Greek government has raised the minimum investment sum to €500,000 for real estate investments in northern and central provinces, the South Athens Attica region, and the municipalities of Thessaloniki, Mykonos, and Santorini.
How long does it take to get my Golden Visa?
The average processing time for a Greece Golden Visa is three to five months. Once your application has been approved, it usually takes about 20 business days to receive your residence permit.
Do I have to go to Greece for my application?
You don't need to visit Greece before or during the application process. However, you will need to go to Greece to submit your biometric data once your visa has been approved.
What family members can I include when applying for a Golden Visa?
Third-country nationals wishing to add family members to their Golden Visa application can include their spouse, unmarried dependent children under age 21, unmarried dependent children of the spouse under age 21, and the primary applicant/spouse's parents and grandparents. Essentially, the visa program extends to the entire family.
Can I work in Greece with a Golden Visa?
The Greece Golden Visa does not include automatic work rights. Golden Visa holders must obtain a separate work permit to be eligible for employment in Greece.
Is Greek citizenship possible?
Greek citizenship is only possible through naturalization. This requires that applicants maintain continuous residence in Greece for at least seven years with 183 days of physical residency every year. Applicants must also pass a Greek language proficiency test to fluency level.
The Greece Golden Visa allows one to reside in the country for the necessary duration to become eligible for naturalization.
What other Golden Visa programs exist?
Can I retire in Greece after Brexit?
Following Brexit, British expats now follow non-EU/EEA procedures to apply for Golden Visas. However, British passport holders can stay in Greece for up to three months without requiring a visa. Before their travel permit expires, they must apply for legal residency.
Is it necessary to hire a lawyer to collect all documents?
It is recommended to hire a lawyer to ensure that you have all the necessary documents per Greek immigration law and the requirements set by the relative Greek authorities.
Can a non-EU investor travel to other countries within the EU with the Greek permit granted to real estate owners?
The permanent residence permit granted to non-EU investors provides visa-free access to the EU Schengen zone.
Can the investor buy commercial property? Or a combination of commercial and residential properties or land?
The law in Greece states that at least €250,000 must be the stated price on the purchase contract; it does not distinguish between commercial and residential properties. However, purchases in northern and central provinces, the South Athens Attica region, and the municipalitie0s of Thessaloniki, Mykonos, and Santorini have a minimum investment amount of €50,000.
Can Americans apply for a Golden Visa in Greece?
How can you get Greek citizenship by investment?
Citizenship by investment is not a division of the Greek Golden Visa program. You can only acquire permanent residency in Greece through private or commercial property investment or engaging in the country's economy with a substantial contribution.
You cannot directly purchase Greek citizenship by investment; however, you may apply for citizenship by naturalization after seven years of lawfully residing in Greece and fulfilling residency and Greek language requirements.
How much do I need to invest in Greece to receive a Golden Visa?
To make a qualifying investment for the Greece Golden Visa, you'll need to purchase real estate property for a minimum of €250,000 or invest a minimum of €400,000 in government bonds or capital shares.
Can you get a mortgage for a Golden Visa?
You can get a mortgage to buy a property through the Greece immigration investment program, provided the mortgage does not cover the required minimum investment amount. Golden Visa applicants must finance the qualifying investment entirely from overseas funds.
Are unmarried partners entitled to Golden Visas in Greece?
Greece Golden Visas for family members does not extend to unmarried partners or cohabiting couples.
Is it possible to rent the real estate property to third parties?
Third-country nationals who have obtained Greece Golden Visas by purchasing real estate are legally permitted to rent out their property to third parties while maintaining their visa status.
More About Greece Citizenship by Investment