For many years, the Greek Golden Visa program has offered one of the more affordable investment thresholds among its European counterparts, whereby applicants could qualify for a minimal real estate property investment worth at least €250,000, among other investment options.
This minimum threshold has made the program compete for the golden allure with Portugal's Golden Visa, since many foreign investors have been equally interested in the Portugal Golden Visa €280,000 real estate option. However, recent talks about Greece Golden Visa changes have been spurring across the media after officials announced the implementation of Greece Golden Visa new rules. In this article, we explore these changes and the new terms of the program.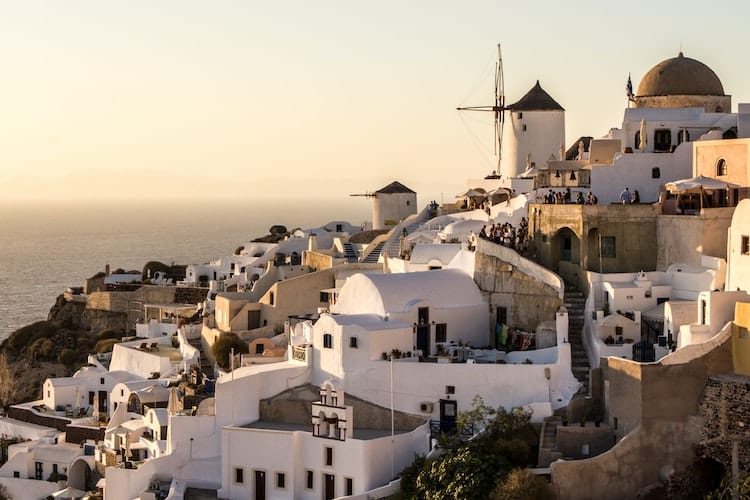 What is the main change to the Greek Golden Visa?
The Greece Golden Visa changes are tied explicitly to the program's property investment route. Namely regarding increasing the minimum investment requirement for property acquisition, and defining the locations in which qualifying commercial and residential properties are to be considered under the new rules. With that said, there is unofficial talk about increasing the investment requirement for Greek government bonds as well.
Nevertheless, according to SchengenVisaInfo, relevant authorities in the Hellenic Republic have emphasized that a mandatory increase to the minimum investment requirement for real estate property acquisition shall occur soon. As stated by the Greek Prime Minister, Mr. Kyriakos Mitsotakis, on 10 September 2022, at the Thessaloniki International Fair (TIF), the qualifying minimum amount for property acquisition under the Greek Golden Visa is to increase from €250,000 to €500,000 – i.e., doubling in value.
Prime Minister Mitsotakis stressed in his speech that the Greece Golden Visa's new rules aim at making the Greek real estate market more affordable for Greek locals. The changes consider local young couples and families who seek to purchase property in Greece – or renovate their properties – but have been struggling due to high competition from foreign investors.
In which areas will the Greece Golden Visa program changes be implemented?
According to Kathimerini, a leading political and economic newspaper in Greece, the minimum investment is to double in central Athens and its southern and northern regions. Sources speculate that this increase to the minimum qualifying investment shall also be imposed in Thessaloniki, Santorini, and Mykonos, excluding Attica and Piraeus's eastern and western suburbs from the change.
While this new regime is set to control the real estate market value in Greece, it does not exclude the possibility of Golden Visa applicants obtaining their permits through the purchase of at most two properties totaling €500,000 – each at a minimum value of €250,000 – as long as they are both located on the same premises.
When will the changes to the Greek Golden Visa take place?
According to Kathimerini, the Greek Golden Visa's new rules are expected to be implemented on 1 January 2023; however, a formal decision is yet to be finalized soon. Unofficial sources speculate that investors will have time until 30 April 2023 to finish signing pre-contracts for real estate purchase agreements, allowing them to benefit from the current regime of €250,000 for any property located in those affected areas. In other words, the transition period will likely not begin before 1 May 2023.
Moreover, unofficial sources speculate that the Greek government will provide some leeway until the end of the coming year, 31 December 2023, for signing contracts of final sales, provided that an advance payment of either at least 10% or 25% of the property's purchase value has been placed before the end of this month.
The Greece Golden Visa 2023: A Brief Overview
Golden Visa Greece is one of many European residency-by-investment schemes aiming to attract foreign direct investments to nourish their respective nation's economy. These investment programs, geared towards non-EU, non-EEA, and non-Swiss third-country nationals, grant successful applicants and their family members temporary and permanent residence permits in their respective nations in exchange for a qualifying investment in their economic development.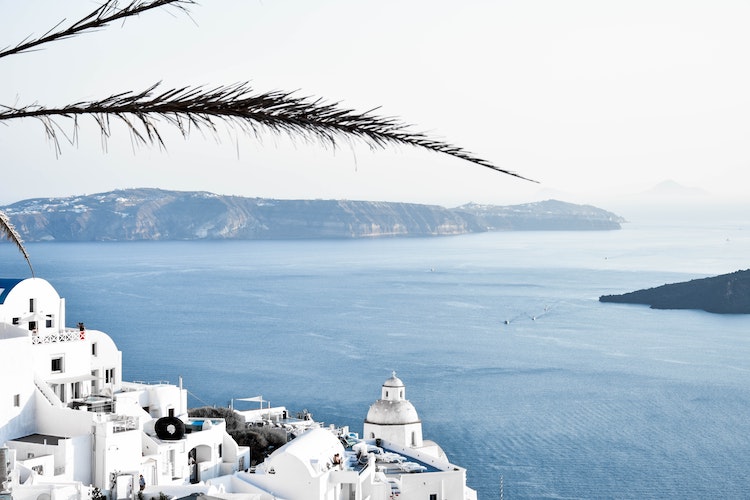 The Greek residency-by-investment program provides a handful of benefits on top of residency rights to those who succeed in holding the Golden Visa permit. These benefits include, but are not limited to, access to top-tier healthcare and education systems, visa-free travel across Europe and other Schengen member states, high returns on investment, tax benefits, family inclusion, and the possibility of acquiring Greek citizenship and a Greek passport after seven years of living in Greece.
Individuals and avid investors alike have been applying to this scheme via the real estate investment route, specifically for the thrilling financial benefits they would reap from the generally low property taxes in Greece, and the even more affordable cost of living in Greece. All of these benefits above, including the program's currently low investment threshold, have made it one of the most sought-after worldwide.
Global Citizen Solutions: Who We Are & What We Do
Global Citizen Solutions is a boutique investment migration consultancy firm focused on finding the right residency or citizenship by investment program for individuals wishing to secure their future and become global citizens.
From helping individuals find their dream homes and ideal investments, to providing successful immigration and relocation services, our international team is with you every step of the way.
We work for the buyer.
It is commonly known that real estate agents often work exclusively for the property vendor, and are driven to achieve the highest price for their clients. Therefore, buyers need to seek impartial advice elsewhere to know whether they are getting a good deal or making a sound investment.
At Global Citizen Solutions, we work for the buyer and aim to change the imbalance in many property transactions. With nearly a decade of experience, we have a 100% success rate in Golden Visa applications. You can contact us for more information on how we can help you with your Golden Visa needs.
Frequently Asked Questions about the Greece Golden Visa Changes
What are the new Greek Golden Visa changes?
The program changes mainly concern the minimum real estate investment threshold, which is said to increase to €500,000 from €250,000. The new changes also concern the locations of qualifying residential properties that foreign investors could purchase.
When will the changes to the Greek Golden Visa program occur?
Unofficial sources speculate that changes to the Golden Visa Greece will occur on 1 January 2023; however, Greek government officials have yet to confirm the actual date.