Whether you are a tourist on vacation or a foreigner seeking to live in Greece, life in Greece brings something for everyone, including affordable lodging, friendly inhabitants, a warm year-round climate, amazing food, and rich history. With the warm embrace of the Aegean Sea, this country is full of surprises, including its remarkable distinction as the world's first democracy, dating back to the 5th century BC. Every region of the nation is lush with lists of lively and must-see locations;
Athens, Delphi, Rhodes, Crete, Meteora, Corfu, and Santorini, to name a few. Greece is a proud country that values family, history, and a love for nature. Since tourism is essential to the Greek economy, English is widely spoken across many regions, and the country's infrastructure is well-suited to both residents and visitors alike. Greece is also a gastronomic haven for food enthusiasts.
Your Guide to Living in Greece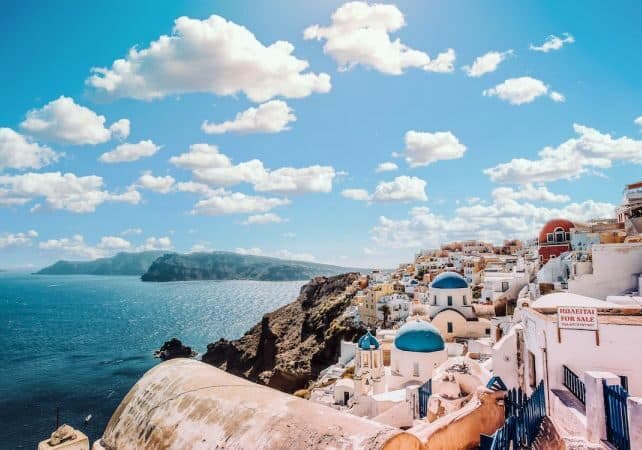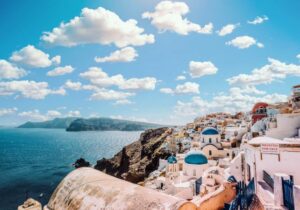 Although certain cities, such as Athens, are typically more expensive than the rest of the country, Greece has one of the lowest costs of living in the European Union. It has high overall safety with very low serious crime. Living in Greece is ideal for all expats, from retirees to digital nomads.
Many expats are drawn to the thought of living in Greece because it is a thriving country known worldwide for its pleasant year-round climate, deep history, gorgeous architecture, and distinct Greek culture. It joined the EU in 1981, and the country has since progressed from strength to strength.
Greeks are known for being particularly hospitable and kind. The majority of the population – 99 percent – follow the Greek Orthodox Church, a fundamental component of the country's identity.
Why is Living in Greece a Good Idea?
Greece is the cradle of democracy, philosophy, and Western civilization as it exists today. The country is strategically located, providing easy access to Asia, Africa, and Europe, and is home to a large number of foreign nationals.
Life in Greece is like something out of a fairy tale. You have the opportunity to discover various natural beauties, including the mountains, woods, coastline, and thousands of Greek islands sprinkled throughout the Mediterranean Sea. Greece has much to offer, and you'll undoubtedly discover your private "paradise" away from the crowds. Even in the summer, when islands, beaches, and ancient sites are overrun with tourists, you can always find an isolated beach far from the hustle and bustle of the city. If you choose to stay in Greece, you can be certain that you will find what you are looking for.
In this guide, you will learn all you need to know about living in Greece, including:
The Cost of Living in Greece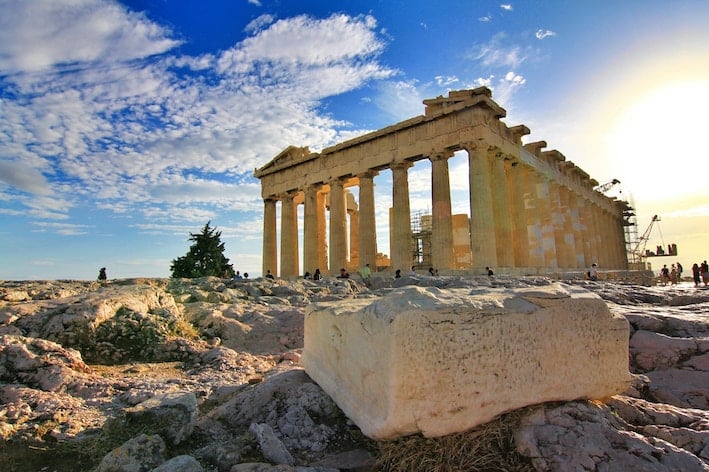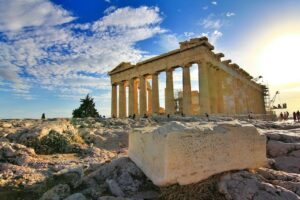 As a member of the European Union and Eurozone, Greece is recognized for more than just its tourist attractions and beautiful weather. The country has a reputation for being reasonably affordable concerning rent, utilities, food, groceries, and transportation.
Although the cost of living in Greece is relatively cheap compared to Western European countries, the average wage in Greece is also relatively low. However, the average social security rate in Greece is higher than in other many EU nations, making local salaries suitable for a good standard of living.
Food in Greece is incredibly affordable, especially in Rhode Island, which has no import charges, making Greece one of the best European countries to live in regarding the cost of food. General, prices in Greece have their advantages and disadvantages, such as:
Greece is quite inexpensive, particularly when comparing living in Greece to the USA and much of Europe. Americans living in Greece pay lower prices for everyday necessities – food, transportation, and more, are at least 20 percent lower than in the United States, while the cost of renting an apartment can be lower by as much as 70 percent.
The closer you are to renowned tourist destinations in Greece, the higher the rates will be, especially for top lodging, high-end restaurant meals, and general entertainment. The location has everything to do with how much money you're going to spend. Living on a lesser-known island or in a tiny inland town will cost far less per year than living in old Athens or Santorini, for example.
Rent and Utilities
Life in Greece will not cost you much on a general scale. In Athens, for example, which is the most expensive city in Greece, you can find a one-bedroom apartment in the city center for around €300 to €500 per month and outside of the city center for around €200 to €400 per month. If you want something a little bigger, you can find a three-bedroom apartment for around €500 or €1000 per month in the city center and around €400 to €800 per month outside of the city center.
Utilities will cost anywhere between €150 and €300 a month, depending on the size of your home, the season, and your level of consumption.
Food and Groceries
When planning to travel or live in a new place, everyone considers the cost of necessities, such as food. In a low-cost restaurant in Greece, you can expect to pay anywhere between €10 and €18 for a meal. Supper for two at a mid-range restaurant should cost between €35 and €60.
Greece is well-known for its agricultural goods, which include olive oil, wine, cheese, and saffron. Greece's Mediterranean diet promotes longevity and lowers risks of heart disease and diabetes.
Another cost that one may consider when relocating to a new country is the average price of groceries. To simplify things, the following table showcases a pricing list by Numbeo of numerous essential items. Numbeo's list is regularly updated as prices change.
| | |
| --- | --- |
| | |
| | |
| Loaf of Fresh White Bread, 500g | |
| | |
| | |
| | |
| | |
| | |
| | |
| Bottle of Wine (Mid-Range) | |
| Cigarettes 20 Pack (Marlboro) | |
Transportation
Greece has several means of transportation both between cities and within them. Athens is well-known for its tram system, which links several areas together. A one-way ticket for local transport in Greece should cost around €1.20, with a monthly pass costing around €30.
| | |
| --- | --- |
| | |
| One-way Ticket (Local Transport) | |
| Monthly Pass (Regular Price) | |
| Taxi Start (Normal Tariff) | |
| Taxi 1 km (Normal Tariff) | |
| | |
The Greek Job Market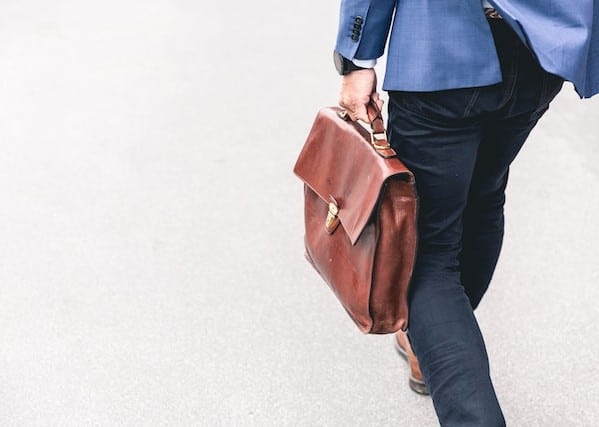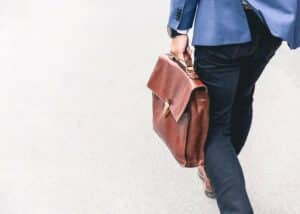 After suffering a significant economic setback during the 2008 global financial crisis, Greece's economy has steadily recovered over the last decade. Unemployment rates were at an all-time high, while real estate values were at an all-time low. However, owing to the unwavering Greek workforce and several government measures aimed at attracting investors, such as the Greece Golden Visa, the country has since been on its way to resolving its economic issues.
The job market is a difficult hurdle to overcome for expats in Greece since there few multinational corporations operating in English. Having said that, the Greek government still encourages foreigners to work in the country, particularly in international corporations or the tourism industry. Greece seems to be on a growth path, and prospects are good for anyone looking to live in it, and although it may be challenging, it is not impossible to get a steady job in Greece.
Many expats in Greece work as English teachers since it is a highly sought-after profession, particularly in suburban areas and on some remote islands. Professional English teachers can expect to earn between €1200 to €1800 monthly, which may be considered low compared to average salaries for teaching jobs in the USA, but not when considering the average cost of living.
The Minimum Average Salary
Greece's minimum average salary is €758.33 per month, which is considered low for a developed country. Most Greeks who earn less than the minimum salary live in family homes or inherited houses, which facilitates living on such a modest salary.
The Expected Average Salary
The median monthly wage in Greece ranges from €1,428 to €2,788 depending on the position and applicant's experience. The table below lists certain occupations and their average salaries in Greece:
Moving to Greece
As per the legislation and agreements outlined in the Treaty on the Functioning of the European Union (TFEU), EU/EEA and Swiss citizens have the right to move to Greece without needing a visa. The only requirement for these individuals is to register their establishment of residence in the country. This facilitates the free movement of EU/EEA and Swiss citizens within Greece.
Non-EU/EEA or Swiss citizens who wish to relocate to Greece must apply for a Schengen visa and a residence permit.
If you have ambitions of becoming a Greek citizen after obtaining residency, you can apply for a Greek Golden Visa by investing in the country, which grants permanent residence to successful applicants. After renewing the residence visa and residing in the country for seven continuous years, you can apply for Greek citizenship, provided you've physically lived in the country for at least 183 days of each year and demonstrate fluency in the Greek language. You may also be required to pass a Greek citizenship test.
Greece Entry Visa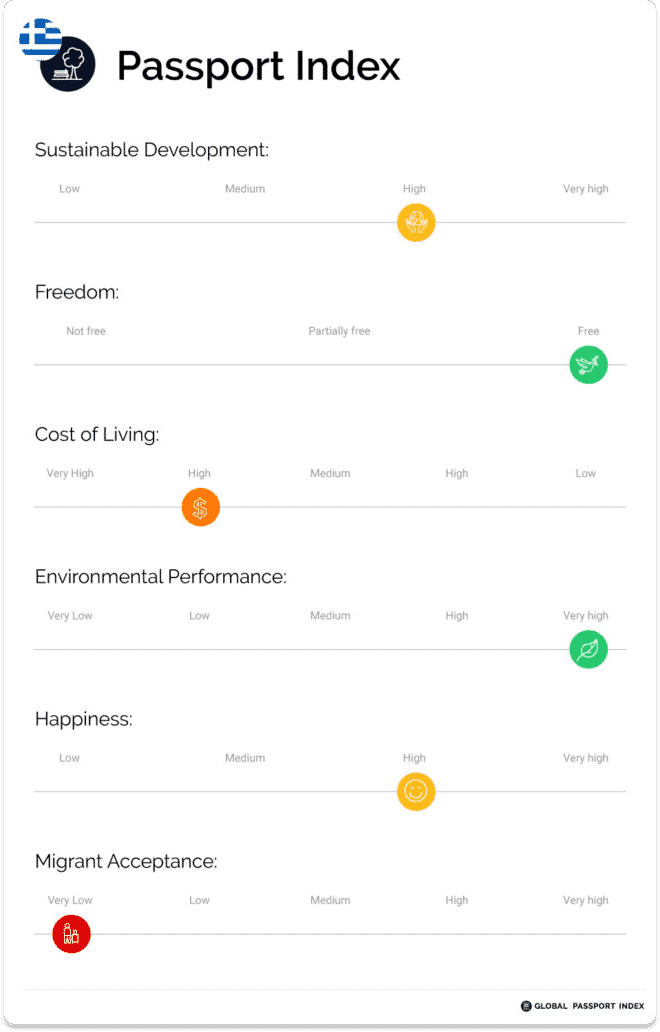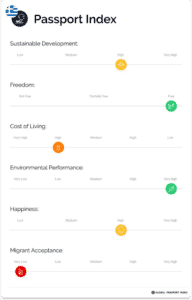 The Greek passport ranks in 46th place in the Global Passport Index produced by Global Citizen Solutions. Greece passport holders have access to 171 destinations visa-free or with a visa-on-arrival. Greece also ranks as the 12th most sought-after destination worldwide, making Greek residency an enticing opportunity for anyone.
If you want to visit Greece and you are not from the EU or another visa-free country, you can obtain an entrance visa by going to your nearest Greek Consulate or Embassy and applying with the necessary paperwork. You must present your documents and application at the Greek Consulate or Embassy, and you may be called in for an interview. Relevant authorities will also collect biometric data during your visit. This type of tourist visa is valid for three months from its admission date.
The documents you need to provide to apply for a visa to enter Greece:
Two biometric photos in line with the Schengen Visa photo requirements;
Your passport or travel document and copies of previous visas – valid for at least three months after the expiration of the visa;
The application form completed in either English or Greek;
Proof of legal medical insurance in Greece;
A cover letter stating your purpose of visit to Greece;
Proof of civil status (marriage certificate, birth certificate of children, etc.);
Your flight itinerary;
Your hotel reservations or proof of accommodation;
Proof of sufficient funds;
An excerpt from your country of origin or current residence's penal register.
Employment residence permits
After you relocate to Greece, you will be required to provide the following papers to get a residence permit from the Ministry of Interior:
A passport with a photocopy of each page;
Two filled-in application forms obtained from the Ministry of Interior's office;
Three biometric passport photos;
Evidence of health insurance;
A health certificate issued by a hospital in Greece;
Proof that you have enough money to maintain yourself during your stay in Greece;
Employment agreement – if applicable.
Residence permits for employment purposes are originally provided for one year. They must be renewed within two months prior to their expiration date, and the permit must be renewed every two years.
If you're from the EU: EU nationals relocating to Greece for work must apply for a residence visa upon arrival, which is a straightforward process.
If you're not from the EU: The procedure is a little more complicated. The Greek government grants residency permits based on whether you are classified as an "executive" or "standard" employee.
Taxation
Although personal taxation in Greece stands at between 9 and 44 percent, and the Greek Investment Index sits at 42.2 percent, an enticing benefit of living in Greece is that non-residents get various tax breaks. That said, if you are a non-resident in Greece, you must only pay taxes on any income earned inside Greece. In other words, all foreign income is tax-free.
If you meet at least one of the following requirements, you must pay taxes in Greece:
Having spent more than 183 days in Greece in any calendar year;
Having a permanent address in Greece;
Having a company or investment in Greece;
Working or engaging in any professional activity in Greece.
Taxpayer Identification Number
After relocating to Greece and getting a job there, you must apply for an Arithmos Forologikou Mitroou (AFM), a taxpayer identification number which you will need to open a bank account, and organize utility payments and other financial obligations in Greece.
You must apply for your tax identification number at your local tax office. Filling out the M1 Form and carrying your passport is usually enough, but always check with your local tax office to see if more documents are required.
Types of Taxes
There are four types of taxes in Greece:
Personal Income Tax
Capital Gains Tax, taxes on lottery gains, inheritance, and real estate property transfer
Social Security Tax
Value Added Tax (VAT), levied on the pricing of goods and services in the country
The rates of taxes differ greatly depending on your income and capital gains. It can range anywhere from 9 percent on employment income up to €10,000 to 44 percent on income exceeding €40,000. The following are detailed tables of income and capital gains taxes in Greece as of 2023:
Income tax on employment salaries, pensions, business, and professional income:
| | |
| --- | --- |
| | |
| | |
| | |
| | |
| | |
| | 44% on all income over €40,000 |
Income tax on real estate:
| | |
| --- | --- |
| | |
| | |
| | |
| | 45% on all income over €35,000 |
Income tax on capital gains (dividends, royalties, interest):
Greece Non-dom Tax Regime
In December 2019, Greece implemented a new non-dom tax regime, which provides foreign nationals who transfer their tax residence to Greece the opportunity to exclude foreign income from taxation. Instead, they can fulfill their tax obligations by paying a fixed annual fee of €100,000. A distinct feature of the non-dom regime is that the tax exemption is extendable to relatives of the non-dom resident, provided they pay an additional annual fee of €20,000 per resident.
Bank Accounts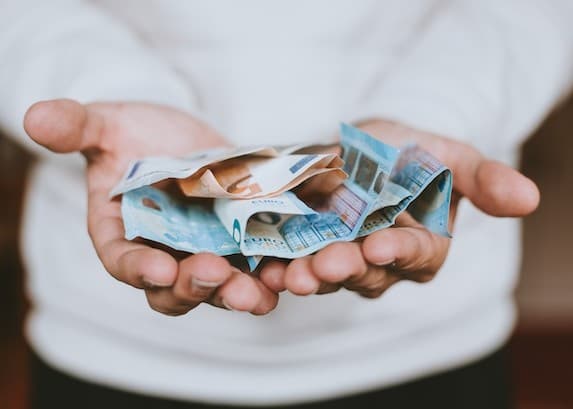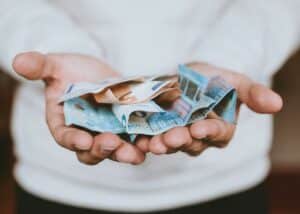 After moving to Greece, it is important to open a Greek bank account. This will allow for convenient management of your finances, including receiving your salary from a Greek employer, as it will be directly credited to your Greek bank account. Even if you are self-employed, you will need to open one to qualify for a residence permit, and having one will only make life easier in Greece.
Opening a bank account in Greece is simple; just go to any bank with your passport and taxpayer identification number. Remember, each bank can provide a list of documents you must bring, so you may want to check beforehand.
The most well-known banks in Greece are Eurobank, Alpha Bank, Piraeus Bank, and National Bank of Greece.
Education in Greece
Education is obligatory in Greece from the age of six to sixteen. There are six-year elementary schools, three-year lower secondary schools, and non-compulsory upper secondary schools, with the latter focused on either technical or academic fields.
Greece has many non-compulsory public and private preschools and kindergartens; however, most Greek children attend public schools. Children can begin going to preschool at the age of two and a half, then enter kindergarten until starting primary school.
International Schools
When considering relocating to Greece with a family, keep in mind that most foreign schools are in Athens or Thessaloniki. There are also a variety of languages available to study in, including English, German, French, and Japanese. The schools in Athens offering an English curriculum are Campion School, American Community Schools of Athens, International School of Athens, and Saint Catherine's British School.
Around 15 schools in Greece offer an International Baccalaureate Degree following the Swiss curriculum, which allows students to continue their higher education in colleges outside of Greece after graduation.
Healthcare
There are two primary forms of healthcare in Greece; public and private. Citizens and residents of Greece have free or low-cost access to public healthcare. In Greece, there is a unified healthcare system funded by a social security organization known as EFKA, which offers free healthcare to everyone in the country.
Public Healthcare
Living in Greece as an expat is an adventure, and knowing the local language is advantageous. However, in most major Greek cities, including Athens, it is possible to find English-speaking healthcare personnel at public health clinics. Unfortunately, this is not the case for smaller towns and islands.
The Greek public healthcare system provides a variety of services, including:
Public health surveillance;
Environmental health management;
Infectious illness control;
Services for laboratories;
General and specialized medical treatment;
Hospitalization;
Drugs and medications at a discount;
Maternal care;
Transportation;
Medical equipment.
The public healthcare system in Greece is known as ESY, and it offers free healthcare to both citizens and foreign residents. If you are unemployed, an EU citizen, or an expat, you are still eligible for the ESY. If you work in Greece, your contribution rate for public healthcare is around 30 percent of your wage, and organizing it is the duty of your employer.
Unlike in most other countries, you do not need a referral from your family doctor to see a specialist. However, there may be substantial wait times for receiving treatment.
Private Healthcare
Due to the superior facilities and services offered, locals and foreigners often opt for private healthcare over the public system in Greece. You can select between complementary private health insurance that covers what the public system does not or an all-inclusive plan that offers comprehensive coverage.
Private healthcare facilities and equipment are often newer than public healthcare facilities. Furthermore, medical personnel in private institutions are more likely to speak English. Some private hospitals have cross-collaborations with American hospitals or with hospitals in other countries.
What is Private Health Insurance?
Here are the services provided under private health insurance, aside from a broad spectrum of primary healthcare:
Advanced dental care;
Treatment in the best hospitals in Greece;
Cosmetic procedures;
Fees are required to see a specialist
In rare situations, you may be allowed to use your private insurance from your home country to cover you in Greece.
Golden Visa Greece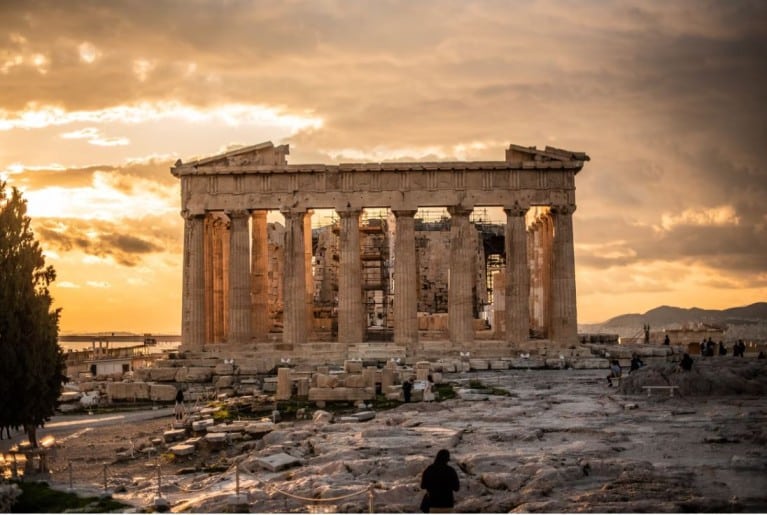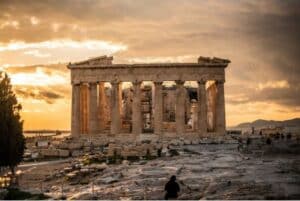 Greece implemented a Golden Visa scheme in 2013. This residency by investment program has attracted international investors and helped the country recover from its financial crisis. The program permits non-EU/EEA and non-Swiss citizens to gain permanent residency in exchange for an investment in Greek real estate, government bonds, and several other alternative economic investments.
Eligible expats can benefit from an expedited residency in exchange for financial investment. Individuals who qualify are awarded a permanent residence permit which is renewable every five years, provided the holder maintains their investment.
One of the most straightforward requirements for obtaining a Golden Visa in Greece is to make a real estate investment in the country amounting to at least €250,000*. For this reason, the program has been particularly popular among foreign investors. The Greek Golden Visa program provides investors and their family members a renewal permanent residence permit. Remember that if you reside in Greece for seven years, you can qualify for Greek citizenship by naturalization, provided you fulfill the minimum residency and language requirements.
You must make one of the following investments to be eligible for this program:
Purchase real estate property for a minimum value of €250,000*;
Timeshare or lease in a hotel or furnished tourist accommodations for at least ten years to the same value as the minimum investment for real estate;
Invest at least €400,000 in government bonds or a venture capital fund;
Make a capital investment of at least €400,000 in securities or a bank deposit in Greece;
Invest €800,000 in shares, corporate bonds, or Greek Treasury bonds listed in trading facilities operating in Greece.
If you are not eligible for the Greece Golden Visa and instead wish to apply for a conventional work visa in Greece, you must be sponsored by a Greek employer, who will apply on your behalf through the Ministry of Labor.
The Greek Golden Visa Program is now Europe's most affordable Golden Visa scheme, allowing you to travel freely in and out of the country without stay requirements. There are no criteria for in-country living; from start to end, obtaining legal resident status in Greece might take as little as three months.
*Please be aware that starting from 31 July 2023, there will be an increase from €250,000 to €500,000 for the minimum investment in real estate; however, it is important to note that this change will only apply to specific areas, namely northern and central provinces, the South Athens Attica region, and the municipalities of Thessaloniki, Mykonos, and Santorini.
Popular Greek Cities Among Expats
The country's affordability only improves with time; the longer you stay, the cheaper things appear to get as you master the wonderful Greek technique of living more while spending less. It's a great place to live a healthy lifestyle, the landscape is stunning, and the Greeks are some of the nicest and most helpful people you'll ever meet.
Athens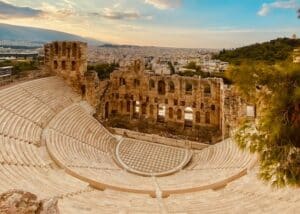 Most expats in Greece opt to live in Athens, one of the world's oldest cities. It has a population of almost four million people and is located near the Aegean Sea's Bay of Phaleron, home to Athens' port, Piraeus.
Even though Athens was severely impacted by the economic crisis, it has been steadily rebounding over the years, particularly in the real estate sector. Average incomes in Athens are higher than elsewhere in Greece.
Because of its closeness to the bustling port of Piraeus, Athens accounts for more than half of all jobs in Greece, particularly in handicrafts and manufacturing.
Thessaloniki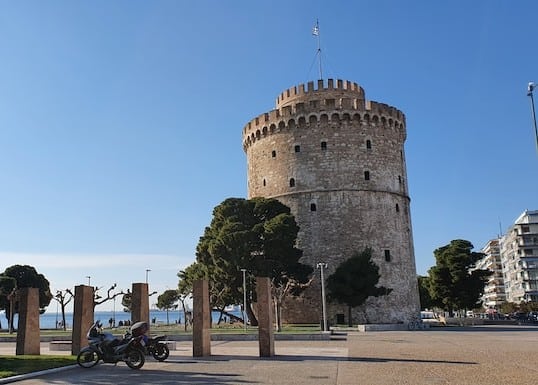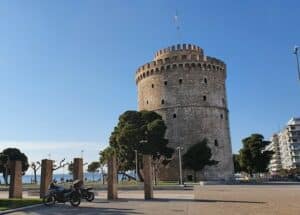 With a population of almost 800,000, Thessaloniki is Greece's second-largest city. The city was established in 315 BCE and named after Alexander the Great's sister. With the establishment of petrochemical factories, oil refineries, and steel mills in the 1960s, Thessaloniki evolved as a significant industrial city. It also exports a significant amount of chrome, agricultural goods, and manganese.
A devastating earthquake in 1978 damaged much of the city, and it experienced a heavy economic hit during the economic crisis back in 2008. However, on a more positive note, Thessaloniki has demonstrated good growth, which increased investors' confidence in recent years.
If you choose a slightly smaller city with a rich history and a robust economy when relocating to Greece, Thessaloniki could be the right place for you.
Pros and Cons of Living in Greece
Each country has its own "light" and "dark" sides, and whether or not to accept them depends on the person's motives and lifestyle choices. There is nothing perfect in this world, therefore nowhere is perfect. Here are some of the main pros and cons of living in Greece:
Pros
Greece is relatively cheap, especially compared to Canada, the US, and Western Europe.
Greece is one of Europe's safest countries.
The quality of medical care is high.
English is widely spoken due to the thriving tourism industry.
Cons
Finding employment is challenging if you do not speak Greek.
It is costly to live near major tourist destinations.
If you are not eligible for a Golden Visa and wish to get a residency in Greece, you may need to be sponsored by a Greek employer.
Frequently Asked Questions About Living in Greece
Is it difficult to move to Greece?
It is quite straightforward for EU residents to migrate to Greece through the right to freedom of movement for EU citizens. For non-EU/EEA and Swiss citizens, the challenge of moving to Greece depends on your personal and financial circumstances. The Greece Golden Visa provides a straightforward path to permanent residence in Greece for those with the means to purchase real estate for at least €250,000.
How much money do you need to live in Greece?
The amount of money needed to live in Greece can vary depending on individual circumstances, lifestyle choices, and the specific location within the country. Housing, utilities, transportation, healthcare, groceries, and leisure activities contribute to the overall cost of living. However, you can expect a good standard of living on a monthly budget of €2,000, which covers typical monthly bills and rent for a one-bedroom apartment in Athen's bustling city center.
Which countries have a double taxation treaty with Greece?
To avoid double taxation and to facilitate cooperation between Greece and foreign tax authorities in executing their different tax rules, Greece has engaged in double taxation treaties with 57 countries/jurisdictions. Among these countries, there are Albania, Armenia, Austria, Azerbaijan, Belgium, Bosnia-Herzegovina, Bulgaria, Canada, China, Croatia, Cyprus, Czech Republic, Denmark, Egypt, Estonia, Finland, France, Georgia, Germany, Hungary, Iceland, India, Ireland, Israel, Italy, Korea, Kuwait, Latvia, Lithuania, Luxembourg, Morocco, Mexico, Malta, Moldavia, Netherlands, Norway, Poland, Portugal, Qatar, Romania, Russia, Saudi Arabia, San Marino, Serbia, Slovakia, Slovenia, South Africa, Sweden, Spain, Switzerland, Turkey, Tunisia, Ukraine, United Arab Emirates, United Kingdom, United States, and Uzbekistan.
Greece also has estate and inheritance agreements, as well as gift agreements, with the following countries: Germany, Italy, Spain, and the United States.
How much does a house cost in Greece?
The cost of houses in Greece can vary significantly depending on various factors such as the location, size, condition, amenities, and proximity to popular destinations. Housing options in rural towns and smaller areas can be found at relatively affordable prices, typically starting around €80,000. However, house prices can escalate into the million-euro range in highly sought-after destinations like Mykonos.
Can I live in Greece if I buy property?
Buying property is one of the investment options to obtain permanent residence in Greece through the Greece Golden Visa program. The property's value must be at least €250,000. This amount will rise to €500,000 for purchases in northern and central provinces, the South Athens Attica region, and the municipalities of Thessaloniki, Mykonos, and Santorini.
What is the seven-year law in Greece?
The "seven-year law" in Greece refers to the requirement for continuous residency in the country for seven years in order to be eligible for Greek citizenship by naturalization. This includes maintaining a physical residence in Greece for a minimum of 183 days each year and demonstrating fluency in the Greek language.
More On Living in Greece