Perhaps it's time to consider Greece if you picture spending your golden years on a warm island with delicious cuisine, and a vibrant local culture. Greece is a proud nation that values history, family, and a passion for the great outdoors. Its infrastructure is well-suited for both residents and visitors alike, and English is widely spoken in many locations due to the country's significant contribution to the tourism industry. Although Americans living in Greece tend to reside in massive metropolises like Athens, or a picturesque place like Santorini, they are always basking in warm weather all year round. Since you may already be wondering if Greece is the ideal retirement destination for you, we've compiled an informative list for you to prepare for your journey to Greece.
Expats in Greece
Greece, Portugal, Italy, France, and Spain are among the top spots for Americans in terms of living and retirement. Many Americans are considering relocating to Greece and other parts of Europe due to their lower costs of living, lower housing costs, and the strengthening of the dollar. Greece is typically safe, and there isn't much serious crime there. Although cities like Athens are a bit more expensive than the rest of the nation, the general life cost in Greece is one of the lowest costs of living in the European Union.
Whether you're a temporary traveler or a foreigner seeking to immigrate, Greece has it all: affordable accommodation, warm weather all year long, fantastic food, hospitable locals, and interesting history. There is a relaxed and friendly environment in every part of this country, and it is teeming with some of the best touristic destinations. A few examples include Athens, Crete, Olympia, Delphi, Skiathos, Santorini, Fu Meteora, and Rhodes. Many people, especially those of Greek ancestry, find it fascinating to live in Greece.
Living in Greece is becoming more and more appealing to foreigners across the globe, as it is one of the most well-liked tourist destinations globally. Greece joined the European Union in 1981, and since then, its infrastructure has seen tremendous improvements. Before this, Greece was a relatively underdeveloped country where foreigners frequently had to wait over two years to get a phone line, and where vehicles were hardly ever seen on the road. However, joining the EU has significantly raised living standards and simplified daily life.
Greece may not be as well known abroad as some of its European neighbors, which is mostly due to the lack of international businesses in the area. Before relocating to Greece, you should be aware that finding a job there may not be as simple as in other European countries.
Nevertheless, the nation does welcome overseas workers, and because Greece promotes tourism, there are frequent opportunities in that sector – such as starting a business, working as a tour guide, or managing hotels. People who are considering coming to this gorgeous country should look for employment opportunities first, because the unemployment rate here is currently at 12.1%, which is rather high.
Great Value for Money
Greece is one of the least expensive places to live in Europe because prices there are typically 20% lower than in the US. The Global Property Guide estimates that the average cost of real estate per square meter in Greece is €3,620. Comparing that to the US average price per square meter of US $17,190, it comes to about US $4,320 in Greece.
Commendable Healthcare
The World Health Organization (WHO) named Greece's healthcare system one of the best in the world. In a 2000 assessment by the WHO, Greece's healthcare was placed 14th overall out of 191 countries – out performing nations like Germany and the United Kingdom. It was also placed at 11th in terms of service quality.
Among all nations of the European Union, the cost of healthcare in Greece is considered the lowest. The Greek healthcare system is a hybrid system that combines the National Health System with other social insurance funds. While Greece's government medical insurance system covers medical expenses, private insurance healthcare is also an option. The National Healthcare Service, also known as ESY, offers public health services to all residents and citizens of Greece.
Everyone in Greece is entitled to free emergency medical care. Even in the most isolated regions of the country, doctors usually speak English. However, foreign nationals in Greece typically choose private healthcare and private health insurance in order to have shorter waiting periods for treatment, as well as be covered for non-emergencies.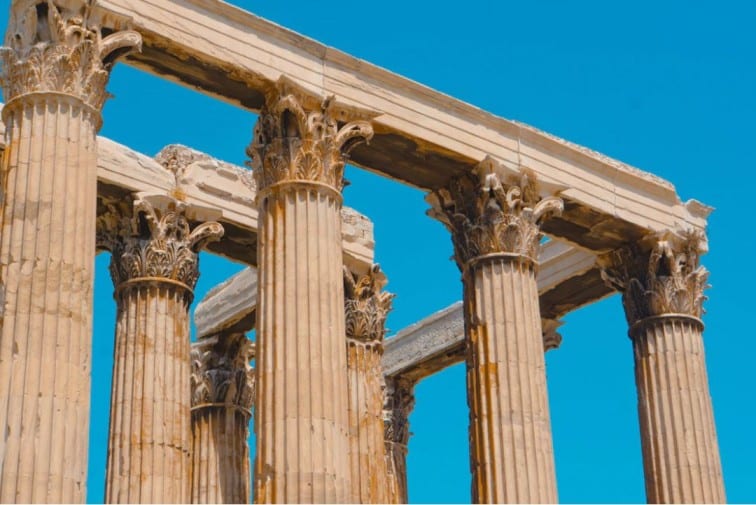 The Greek Language: Is It All Greek to You?
English is a widely spoken language in Greece, particularly in tourist regions, and among professionals in large cities. This is heavily due to its large expat community. Nevertheless, one of the major obstacles for Americans living in Greece is the difficulty of learning the Greek language, as 99% of the people in Greece speak Greek, which is the official language of the country.
Greek is a challenging language for English speakers to learn since it has its own alphabet, a wide range of intonations or sounds, and challenging grammar. It can take several years to reach a conversational level. But no need to worry, as Greece offers various online classes and has a multitude of well-known language institutions that are available to get you started in learning the Greek language.
Is Living in Greece More Expensive than in the US?
What is life like in Greece today? In comparison to other nations, Greece does well in a selected number of Better Life Index well-being measures. Greece has better health positions than the majority of the world on average, however, in terms of income, employment, education, environmental quality, social ties, political involvement, and life happiness, the country scores below average.
Numerous comparisons show that Greek living expenses are less than those in the US. For a single person in Greece, the average cost of living in Greece is €500 per month. From housing and dining out, to healthcare and even hair care, the average cost of living in Greece is much lower than in the United States and Europe.
According to the Numbeo price comparison website, life in Greece is substantially less expensive overall. With that said, gas prices are higher on average in Greece (€2,04)* than in the US (€4,01)*, which is the only exception.
*These are current gas prices in the USA and Greece. Keep in mind that gas prices are at an all time high due to current ongoing political disputes, however, you may still deduce a notable difference.
Moving Around
There is an abundance of transportation alternatives in Greece, which makes getting around the country comparatively simple. You may take a train, tram, subway, bus, or cab if you are traveling by land. Only in Athens will you find access to trams and the metro. Although a new metro system is being planned for Thessaloniki, buses are the primary mode of transportation in Greece, departing from both cities and small towns.
Greece has a large number of islands, and ferries are widely used as means of transportation across them. The country has numerous ports for the transportation of both passengers and cargo. Some people even prefer boarding a ferry to flying across Greece. Ticket vending machines and other machines located within the station sell tickets and passes at any time of day. However, online reservations are most ideal when taking a ferry.
International Travel
Athens and Thessaloniki are the primary hubs for international aviation travel. US flights typically run on a frequent schedule and take roughly 15 hours. To go to Boston you will have to take flights from Thessaloniki, while to go to New York, Newark, Philadelphia, and Chicago, you will have to take flights from Athens.
Driving
There are a few things you should know about Greek driving culture before deciding to take the chance to get behind the wheel. Driving is one of the many exciting things you can do in this country. There is no such monotonous highway, nor is there a busy eight-lane highway in Greece. However, Greece's streets resemble up-and-down roller coasters in real life, and a relatively short motorway connects each of the roller coasters that make up this wonderland.
Although you could experience traffic congestion during rush hours if you live in a big city, traffic in Greece is still rather light compared to Los Angeles, even during its worst times.
The following are the Greek speed limits:
50 km/h (31 miles per hour) on urban streets;
90 km/h (55,9 miles per hour) on rural roads;
130 km/h (80,7 miles per hour) on the highway.
Greece is famous for its unique driving habits, and breaking every rule is more prevalent than making an exception. The police have immediate authority to issue a fine for driving while intoxicated. If you receive a fine, you have ten days to pay it at the Treasury office.
Is It Possible To Drive In Greece On An International Permit?
If you are going to drive around Greece you will need an international driver's permit (IDP). According to Greek regulations, foreign drivers must possess both an IDP and a state-issued driver's license. A Greek driver's license is also required if you plan to stay in Greece for longer than six months.
Contact the nearest Ministry of Transport and Communications in Greece to apply for a Greek license. You will have to prepare to pay taxes, namely a stamp tax of €18 and a printing cost of €30 to receive it.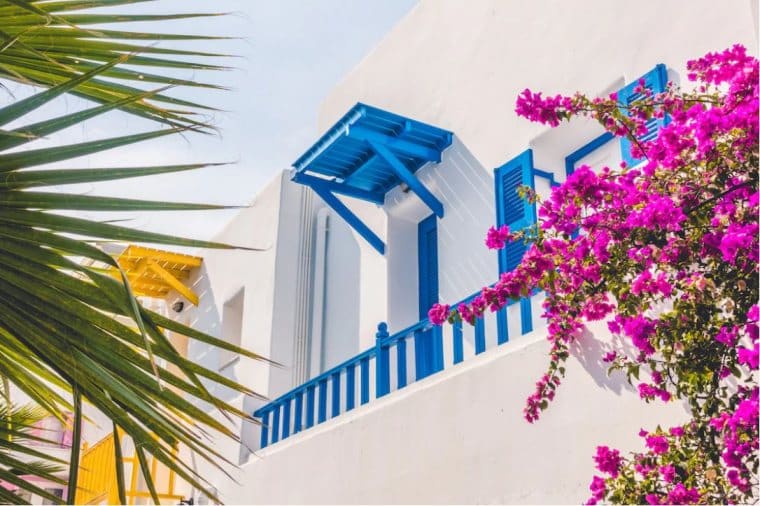 You need the following things to replace your current driver's license with a Greek one:
Passport color photo with ID (passport or ID card).
An existing license that is still valid. This information must be given while applying for a Greek license. To confirm that you didn't break any traffic laws, you must translate both the international driver's license and the statement from your state.
A certification confirming you are fit to drive from two doctors (a pathologist and an ophthalmologist).
Evidence that you live in Greece. Typically, this is your residency permit that was issued at least six months ago.
Is Greece Safe?
The crime rate in Greece is quite low. The nation rose eight spots from its previous ranking to come out at number 57 in 2020's Global Peace Index. The most frequent crimes in Greece are non-violent ones like pickpocketing and handbag stealing. These break-ins frequently occur at popular tourist locations, on buses, or subways. Cases of sexual assault are uncommon.
Greece has a higher than average EU rate of deadly traffic accidents, where 694 individuals died as a result of road accidents in just one year. So keep traffic laws in mind when you travel, whether it is by taxi, automobile, bus, or a rental car.
Enjoying the Greek Life
The Greeks are adept at living. Eating and drinking outside is a significant part of the fun of living in Greece, and Greek society genuinely values coffee and cuisine. Despite recent economic hardship, the Greeks still put these first.
Greece is the theater's birthplace. The Hippo Theater Group is a famous Greek troupe that performs both in Greece and in other countries. There is an annual theater event called the Athens Epidaurus Festival running from May to October in both Athens and Epidaurus. Because the country has a rich cultural heritage, there are Greek artifacts and antiquities everywhere, as well as numerous museums that display anything from ancient artifacts, to jewelry, Islamic art, and even volcanic history.
Greek Cuisine
Greek cuisine had a significant gastronomic impact on the rest of Europe and the world. Greek food has a long history, and has been largely influenced by both Eastern and Western civilizations. The flavors of Greek cuisine vary according to the area and season. However, due to the country's extensive coastline, fresh vegetables, fish, and seafood play a prominent role in the cuisine, while meat – except for lamb – is far less popular.
One of the biggest baits for foreigners across the world is Greek cuisine, which is known for its gyros, tzatziki, Kalamata olives, and feta cheese. It is based on the trinity of wheat, olive oil, and wine. Along with meat and fish, Greek cuisine frequently includes cereals and vegetables. When you're visiting this culinary paradise, take your hand at making some of these meals:
Kleftiko
Stifado
Bougatsa
Kolokithopita
Galaktoboureko
Patatosalata
Life on the Water
Many foreigners visit Greece to enjoy yachting, sailing, and boating; some even decide to live on board. There are several ways to get a taste of life on the water, like joining a flotilla or renting a gulet – the infinite Islands of Greece are just waiting for you to explore them. Besides, you are never more than 85 kilometers from the water in Greece, no matter where you are.
Where Do Expats Stay in Greece?
One of the most well-liked tourist destinations in the world is Greece. The country is famous for its extensive coastline, many islands, whitewashed structures with blue domed roofing, and for its lengthy history. Better yet, the Greek economy is booming as of late, and the Golden Visa Greece program, as well as tourism are there to support it. While the economy is still improving, expatriates can consider buying Greece Golden Visa properties, so that when things pick up again, they can relax knowing they made a wise investment. But where exactly do foreign nationals reside?
Greece's numerous islands and peninsulas provide a variety of living options. Greece has no limitations on foreigners purchasing real estate there. Foreigners who want to invest in real estate can apply for visas through a special Golden Visa Program in the country. However, if you're looking outside of the capital, below are the finest areas for expats to reside in Greece.
Thessaloniki
One of the cheapest cities in Greece is Thessaloniki, the country's second-largest metropolis. Although the city is in the north of the country, it still borders the sea. Thessaloniki is a port city that is situated on the low slopes of a protected bay, making it a hub for fishing boats, large boats, and adventurous swimmers.
Thessaloniki has a more laid-back vibe than Athens, where people are exposed to the capital's hectic, frenetic atmosphere. The art of doing nothing, eating delicious food, and some inspiring Greek culture are all presented in Thessaloniki's everyday routine, making this city one of the best places to live in Greece for expats.
History has shown that the Roman, Byzantine, Ottoman, and Greek empires all had a significant impact on the city. As a result, the city has a diverse range of cultural influences and offers a vast selection of cuisines to satisfy all tastes. Natural items grown in the Fertile Delta as well as fish, herbs, camellias, and other crops are available in the area. As a result, the market is constantly stocked with delicious fresh food.
Greek ruins, antique structures, and historical vignettes are also present in the city, which contributes to its lovely traditional ambiance. Additionally, the city is adorned with stunning arches, marble columns, churches, temples, and authentic frescoes.
This is the spot for you if you want to live through sunny summers and snowy winters. You could find Thessaloniki even more attractive than the southern Mediterranean climate. The city offers everything, from delicious food and authentic Greek culture, to an ideal winter climate. Thessaloniki offers all the advantages of a contemporary metropolis as well as a gentler pace than Athens.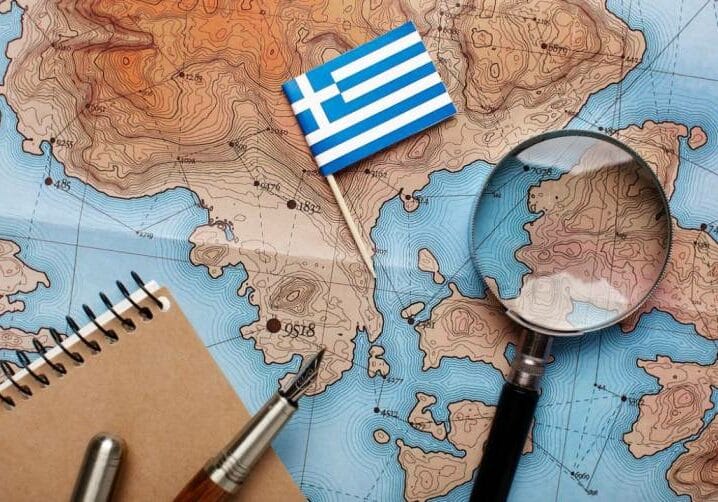 Patras
The city of Patras, located in the northwest of the Peloponnese, has some of Greece's best nightlife cultures. The city center is jam-packed with pubs, clubs, museums, and stores. Since Patras is also a port city, there is a lot of business activity there. It's an excellent location for outdoor activities because of its proximity to the sea and mountains.
The location of Patras is great for outdoor enthusiasts. Anyone wishing to appreciate the Greek countryside will find it to be a true paradise due to its proximity to the sea, many islands, and mountains. With only two major parks located on opposite sides of the city, Patras depends on its proximity to the countryside.
Although the city boasts a distinctively designed old town with lovely stone walls and archaeological monuments, many of the side alleys off of Korinthou and Maizonos are pedestrian-only streets, which are filled with every kind of amenity, club, bar, gallery, museum, and store you can imagine.
Patras is a center for economic activity because of its large port and lazy river, and many foreigners find it simple and trouble-free to work a part-time job there. The cost of living here is relatively low. Prices are lower than in other cities because of the healthy competition among its many enterprises. Patras combines the essence of a small town with the fundamental objectives and commercial potential of a large city. It should be a top choice if you desire to live in a bustling city with access to the countryside.
Chania, Crete
The most well-liked among foreigners and the second-largest city in Western Crete after the capital. Over the past 30 years, the international community in Crete has been continuously expanding. Here, there is a far stronger sense of community and level of support from other expats than there is on the mainland. As a result, Crete is among the greatest locations in Greece for expats.
On Chania's northern coast, there is a lovely old town district and a peaceful old Venetian harbor. Both are dominated by stunning mosques, and are frequently bustling with cafes, restaurants, and pubs in front, just like the rest of the city.
The population can be well accommodated in Chania thanks to its big size. That means Chania is still a wonderful destination to visit in the winter even after all tourists have left, as winters in Chania are still Mediterranean. The island has Europe's largest palm tree grove, which is thought to have grown from seeds carried by pirates, despite being exposed to temperatures as low as 10 degrees Celsius.
Asking your neighbors in Chania will likely lead you to anything you are looking for because it is a safe, lovely city with a strong sense of community. In Chania, there are no unsafe or dishonest neighborhoods. In this town, Greek people frequently leave their doors unlocked, and shops are occasionally unattended.
The cost of life on the island is far lower when it comes to essentials like food, but internet shipping is more expensive. Having said that, rent is reasonably affordable, much like most home rates, making island touring much more affordable.
Travel around the island is limited to cars and a few local buses which navigate the winding mountain roads with surprising ease. It's advised that you have your means of transportation, and if possible a boat. The location of Crete makes it easy to reach both the mainland and other adjacent islands, and the boats run often and dependably.
If you want to leave the noise and bustle of the city but don't want to move to the countryside, Chania has a lot to offer. Because of the island's close-knit society, help is always available, whether from kind natives or from the fair amount of foreigners that make up a large part of the population.
Pros and Cons of Moving to Greece
Greece is a captivating country with many attractions, including historical buildings and beaches with black sand. The standard of living is good, and foreigners who make a little more than the average salary will be able to enjoy a relatively opulent lifestyle in this Mediterranean country. A foreigner on a tight budget can get by in Greece on as little as $2,000 per month. One of the cons of living in Greece as an American is that prices in Greece tend to increase as you go closer to popular tourist destinations, especially for luxury lodging, fine dining, and entertainment.
Despite its advantages, there are still some bad things about living in Greece that foreigners should be aware of before moving there, as with most other places. To help you get ready for what to anticipate when you arrive in your new home, we've put up a list of advantages and disadvantages of migrating to Greece.
Cost of living in Greece
Pro: Greece is generally affordable
Greece has a generally inexpensive cost of living, though prices do vary by region, with the mainland normally being less expensive than the islands. Due to the reasonable prices for transportation, petrol, and basic products, it is generally cheaper than its Western European neighbors and the US.
Con: Tourist areas are expensive
Greece has a relatively low cost of living, but to profit from the seasonal influx of tourists, prices are raised in the most popular tourist destinations. Living on a lesser-known island or city will undoubtedly result in lower costs for practically everything, including housing and food.
Accommodation in Greece
Pro: There are many rental options available
The selection of options may vary depending on where expats choose to live. Stone farmhouses are prominent in the countryside, while villas and apartment buildings are prevalent in urban areas. There are also cottages and freestanding, semi-detached homes all around the country. With so many possibilities available, foreigners living in Greece shouldn't have any trouble finding housing that fits their budget.
Con: Accommodation varies in quality
Before purchasing a house, expats should visit it and evaluate the building's age and condition. If expats inadvertently purchase a dilapidated property, they might risk incurring unanticipated remodeling and restoration fees, especially when buying.
Greek Lifestyle
Pro: The locals are friendly
Expats find that locals are exceedingly hospitable and welcoming. Greeks are known for their hospitality and cherish connections, especially over a good meal. They are also proud of their heritage and culture. Any attempts by expats to communicate with the locals in Greek will be warmly welcomed.
Pro: Relaxed pace of life
The pace of life is leisurely and slow in Greek society. Locals typically don't rush through their daily tasks and, although they tend to work hard, they appreciate life's little joys. For residents used to a fast-paced world, especially at work, this may take some time to get used to.
Pro: The weather in Greece is lovely
Those who live in Greece enjoy a Mediterranean climate amost all year round. Even though rain occasionally interrupts the ever-lasting sunshine, there aren't many days with rain. Summers are hot but are tempered by a refreshing sea wind, and winters are pleasant and bright.
Pro: Delicious food
A source of pride for the Greek citizens is that the country is a foodie's paradise. Greece has a large variety of dishes, all of which feature wonderful fresh local foods, delicious seafood, and meats. Greek cuisine is also known for being extraordinarily healthy, which is supposed to be the cause of the Greeks' long lifespans.
Pro: It is a relatively safe country
Greece has a low crime rate, and most people say they feel very comfortable walking around its streets day or night. Expats generally feel safe, although normal safety measures should always be taken into account.
Con: Expats have to navigate the language barrier
Even if speaking Greek isn't a must for success, anyone planning to stay in Greece would be in favor of learning the language because it would not only increase their career opportunities, but will also help them better acclimate to Greek culture.
That being said, Greek has distinct spoken and written varieties, as well as regional idioms, therefore learning this language might be challenging. Greek also uses inflections, which a the meanings of words to alter based on intonation. As a result, foreigners studying Greek may encounter some perplexing interactions.
Healthcare in Greece
Referrals are not necessary for Greece's healthcare system. Patients can visit National Health System facilities and speak with specialists directly for advice. Greek doctors can write prescriptions for patients online thanks to the country's e-Prescription system.
The Greek public health system offers medical services through contracted commercial providers and state-run healthcare organizations. For people who pay into the social security system, the services are free or cheap.
It is advised to choose private healthcare due to reduced wait times and higher quality service.
Pro: Healthcare is generally good
The grade of treatment provided by Greek hospitals and medical experts is generally very excellent. Although private hospitals are thought to be superior to public ones, both include highly skilled medical professionals, and many of them are English-speaking.
Con: The healthcare system is plagued by bureaucracy
The Greek public healthcare system is full of corruption and bureaucracy, which considerably lowers the level of services provided. This is also impacted by poor management and a lack of financing.
Working in Greece
EU residents are permitted to live and work in Greece, but after three months they must apply for a residency permit. This procedure is straightforward and entails registration with the local police. Non-EU nationals are required to go through a more formal immigration procedure that includes first obtaining a work permit, which is represented by a visa. One can be requested at the closest Greek Consulate Office.
Since Greece has a higher unemployment rate than other EU nations, and fewer multinational corporations, finding work there could be challenging. Greek proficiency is frequently required. If you work remotely while living in Greece or are hired by a foreign company, you might be able to have the best of both worlds.
The minimum salary in Greece is €683.76 per month, and the standard workweek is 40 hours. However, businesses may implement general working schedules to shorten the workweek. For permanent employees, paid leave begins at 20 days annually.
Jobs for US Citizens
There are still some work prospects in Greece for people who don't know the language. There are many industries as well, although English teaching and the tourism business tend to have the most vacancies. Nevertheless, you can work at an Embassy or serve as an American company's abroad agent in Greece.
Is Remote Work Possible?
Yes, it is allowed to work remotely in Greece. In 2020, the Greek government amended the tax code to draw digital nomads to the country. A bill was established that reduces foreign income tax by 50%. If you satisfy the requirements, you are eligible for a seven-year tax break. You can find and consult a competent immigration lawyer for the best advice on your specific case regarding taxes in Greece.
Con: It can be hard to find a job
It may be difficult for foreigners without a job to find employment in Greece. Greece's unemployment rate is still quite high even though it is decreasing. Due to the extensive procedures involved in recruiting expats from outside the EU, companies typically prefer to hire EU citizens instead. While knowing Greek can help expats find work, it does not ensure they will get employment.
Frequently Asked Questions
Is Greece a good place to live for Americans?
Greece is often fairly safe, and there isn't much serious crime there. Although cities like Athens are often more expensive than the rest of the nation, they have one of the lowest cost of living in the European Union.
Where do American expats live in Greece?
The multinational community in Creta has been steadily expanding over the past 30 years. Here, there is a far stronger sense of community and level of support from fellow expats than on the mainland. As a result, Crete is unquestionably among the best destinations in Greece for expats to live.
How much money do you need to live comfortably in Greece?
Generally, you may expect to live comfortably on a €2,000 monthly budget, which includes average monthly expenses and rent for a one-bedroom apartment in Athens's city center.