The idea of investment migration has been around for some time, but it's certainly gained traction over the last few years. More and more people find the concept of additional citizenship alluring, especially in times of crisis and uncertainty. Central to these interests is citizenship by investment (CBI), a proposition that governments worldwide have incorporated into their immigration frameworks.
Several countries run their versions of citizenship by investment programs, granting investors citizenship in exchange for significant contributions to societal advancement, cultural development, or economic growth. Some of these citizenship programs provide a direct route to citizenship, while others require a naturalization period before submitting a citizenship application.
In this article, you'll learn about citizenship by investment schemes, the benefits of applying for them, and the list of countries offering them.
What is citizenship by investment?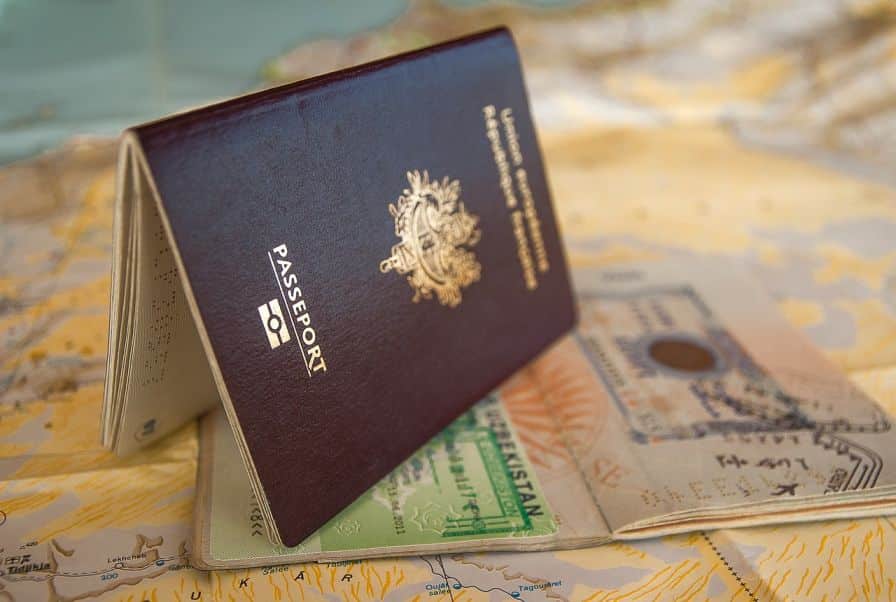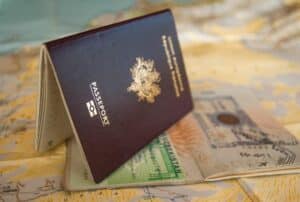 Citizenship by investment (CBI), or economic citizenship, is a legal mechanism many countries use wherein foreign nationals are granted citizenship in return for their substantial contributions and merits to the nation's welfare. CBI programs serve as strategic tools to draw foreign investment and global talent, paving the way for long-term economic growth. Through successfully applying for a citizenship program, investors and their family members gain access to the benefits, privileges, and rights of being citizens of that country.
The advantages include a second passport, which in most cases provides increased global mobility through additional visa-free travel to countries worldwide. Expanded business opportunities, enhanced quality of life, asset protection, and access to social services such as healthcare and education are just a few additional benefits gained through acquiring second citizenship.
Nevertheless, it is vital to recognize that each country's citizenship by investment program varies in its advantages and eligibility criteria, including financial obligations and character assessments that foreign investors must fulfill for a successful application.
What are the benefits of citizenship by investment?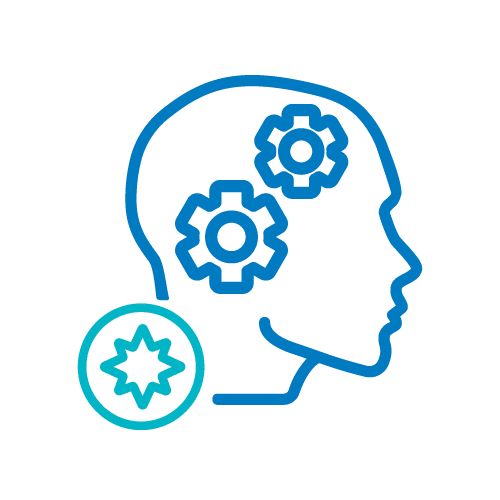 Ultimate backup plan in times of political unrest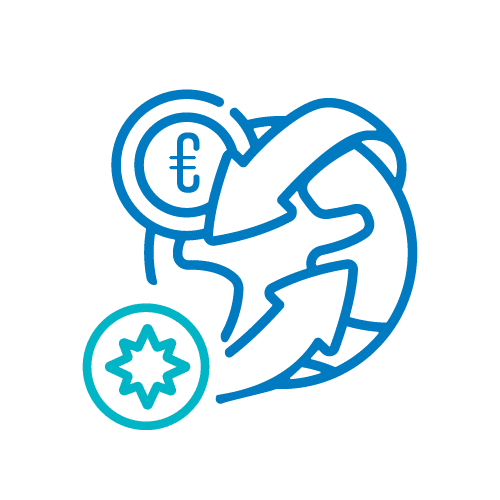 Enhanced global mobility with visa-free travel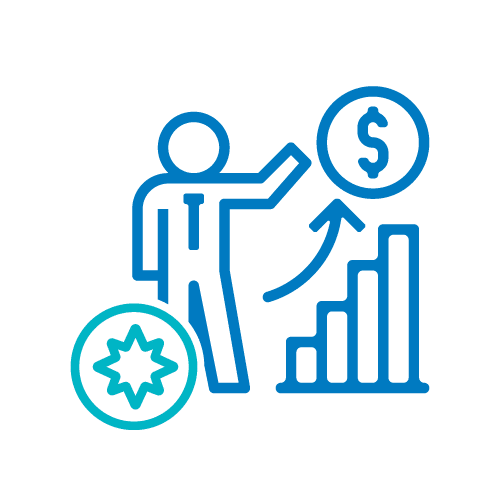 Diversification of your investment portfolio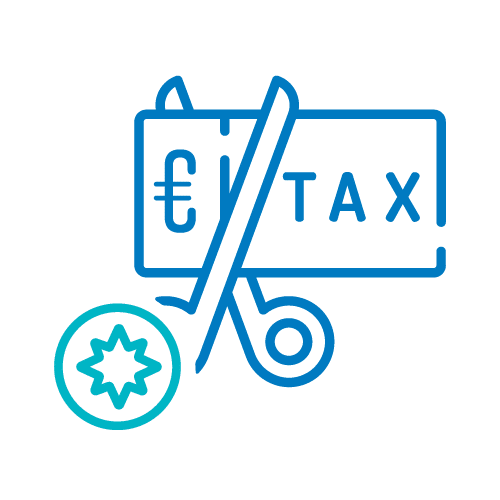 Wealth protection and considerable tax benefits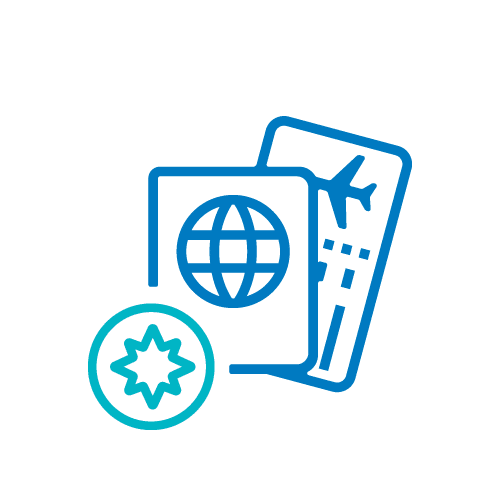 Security in the form of a second/dual passport
What kind of people apply for a second citizenship?
It's a common myth to think that only the global elite and successful investors apply for citizenship by investment programs. While initially favored by wealthy and prominent individuals, recent years have witnessed a rise in the accessibility of citizenship programs, attracting applicants from diverse financial backgrounds and personal aspirations. Anyone can apply for citizenship by investment, provided they meet the program's criteria – most of which include holding a clean criminal record and meeting the minimum investment requirement.
Business owners: Business owners often pursue second citizenship to tap into new markets and unlock fresh business opportunities, leveraging the advantages of their alternative citizenship to enhance the ease of doing business and travel visa-free to new locations. Global citizenship may also come with the opportunity to transfer one's tax residency to a CBI country that excludes the obligation to pay taxes such as capital gains, inheritance, and income tax.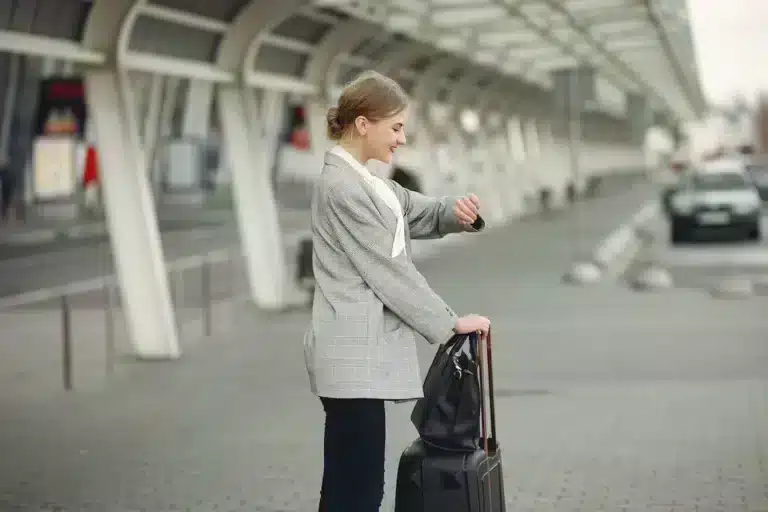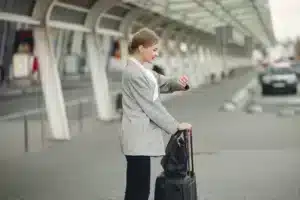 Investors: Asset protection is a paramount objective for numerous investors, and one of the most effective strategies is to diversify their assets across multiple jurisdictions or relocate them to a country with robust consumer protection and financial regulations. Furthermore, real estate is a cornerstone asset, and the real estate market in many CBI countries presents an abundance of lucrative real estate investments for global citizens to tap into.
Expats: Amidst growing global uncertainties and limitations on personal freedoms, pursuing a second passport has emerged as an effective approach for individuals and their families to secure personal safety and protect individual rights. Additionally, people invest in immigration investment programs to enjoy a higher standard of living and gain a second passport, providing enhanced visa-free access.
Retirees: Retirees often apply for investment-based citizenship to secure a better quality of life and greater financial stability during their golden years. By obtaining second citizenship, retirees can access a more favorable tax environment, potentially reducing their tax burden and allowing them to make the most of their retirement savings and income. Moreover, a real estate investment or second home overseas may provide an additional source of income or bolster their retirement funds.
Investment Options for Citizenship by Investment
The appeal of citizenship by investment programs is undeniable. You can avoid traditional immigration processes, like naturalization, and get a second passport in as little as two months in exchange for investing a lump sum of money. The investment options differ from country to country, but common investment routes include:
Bank deposits in a national bank
Real estate investment in residential property, government-approved real estate projects, or commercial real estate
Joint investments in new or existing enterprises, real estate, or infrastructure projects
Job creation for residents and citizens
Purchase of government bonds
Donations to development funds, such as a sustainable growth fund, national economic fund, or economic diversification fund
The minimum investment amount for citizenship programs
Similar to investment choices, the qualifying investment amounts for citizenship by investment programs differ across countries, and regional factors also influence the investment requirements. Caribbean programs for citizenship start from a minimum investment of $100,000, and investors can explore qualifying real estate investments from an investment threshold of $200,000.
In contrast, a minimum investment of €690,000 is required for the cheapest European citizenship program in an EU country.
Citizenship by Investment Processing Times
In summary, investment programs offering citizenship present a remarkable shortcut to obtaining citizenship status and second passports. However, it's important to highlight that, much like investment options and minimum investment amounts, processing times vary from country to country and region to region.
Along with the cheapest investment programs, Caribbean countries offer the fastest citizenship by investment programs. St. Kitts and Nevis grant citizenship to immigrant investors within four months, and most other Caribbean nations offering CBI programs process citizenship applications in under six months. The Malta Citizenship by Naturalization for Exceptional Services by Direct Investment program (CES) takes at least 12 months to complete until investors get citizenship in the European Union.
A Comprehensive List of Citizenship by Investment Countries
From $100,000 non-refundable contribution


Caribbean passport and citizenship

Family eligible for the same benefits

From $245,000 non-refundable contribution

A Southeast Asia passport and visa-free access to ASEAN countries

From $100,000 non-refundable contribution

Caribbean dual citizenship

From $250,000 non-refundable contribution

The only African CBI country

Passport in six to nine months

From $150,000 non-refundable contribution

Caribbean dual citizenship

Middle Eastern dual citizenship

Passport in three to six months

Passport in 12 or 36 months, depending on the investment sum

From €100,000 non-refundable contribution

European citizenship in three months

Visa-free access to the Schengen Area

From €200,000 non-refundable contribution

European citizenship in four months

From $250,000 non-refundable contribution

Most powerfuld Caribbean CBI passport

From $100,000 non-refundable contribution

Passport in four monthsList Item 2

Zero residency requirements

From $130,000 non-refundable contribution

Offers visa-free travel to 112 countries
The Requirements for Citizenship by Investment
Granting citizenship to an individual, whether by investment or naturalization, is a consequential decision that no country's government takes lightly. While some countries offer citizenship by investment programs with fewer criteria than others, a common set of prerequisites are generally required to be fulfilled.
Investment
At the core of citizenship by investment lies the investor's foreign direct investment. Investors can qualify through a range of options, including real estate purchases, bank deposits, contributions to development funds, or job creation, as long as they meet the program's minimum investment requirement.
Residency
Completing a minimum residency period is the primary condition for granting citizenship by naturalization. Regarding citizenship by investment programs, many governments typically exempt individuals from the obligation to hold a residence permit while pursuing a second passport. However, there may be a requirement to visit the country for a certain number of days within the initial years after acquiring citizenship.
Character
In general, character requirements include:
Being over 18
Holding a cleaning criminal record
Being in good health
Not being a citizen of a prohibited nation
Other prerequisites
Depending on the investment program, you may also be required to:
Pay substantial government fees
Hold the investment for five years or more
Have a certain amount of savings
Have an exemplary employment history
Not have been denied entry to certain countries
Step-by-Step Guide to Apply for Citizenship by Investment
Research different citizenship by investment programs to find the one that suits your goals and intentions. Look into investment opportunities, minimum investment requirements, processing times, and other details relevant to your needs.
Choose the alternative citizenship and investment program that best matches your preferences and investment capacity.
Engage with a reputable licensed agent or advisor specializing in citizenship through investment. They will guide you through the process, ensure your eligibility, and assist with presenting the required documentation.
Gather all the required documents, which may include proof of identity, bank statements, passport copies, criminal record certificates, and other documentation immigration officials request.
Once your documents are in order, make the qualifying investment as specified by the program. This could involve real estate purchases, contributions to government funds, business investments, or other approved options.
Submit your citizenship application along with all the required documents and proof of investment to the relevant government authority. Pay the necessary application fees.
Wait for due diligence checks to be completed. The processing time for approval varies depending on the country and the complexity of your application.
Once your application is approved, retrieve your certificate of citizenship.
After acquiring your citizenship certificate, you can apply for a second passport.
Citizenship by Investment and Dual Citizenship
The proposition of obtaining citizenship by investment can have varying effects on dual citizenship, depending on the policies of the country offering CBI and the applicant's home country. Most countries that offer citizenship programs permit dual citizenship, with the exception of Austria, which requires applicants to renounce their citizenship before receiving Austrian citizenship. While not universally recognized, dual citizenship is permitted in some instances, such as for individuals who acquired citizenship by birthright or marriage.
How Global Citizen Solutions Can Help
Many foreigners and expats have opted for citizenship by investment to enjoy expanded visa-free travel, a better quality of life, and enhanced economic freedom. By investing in a citizenship investment program, you not only contribute to the country's economic growth but gain a second passport, paving the way to accomplishing your life goals.
Global Citizen Solutions is a boutique global citizenship and residence advisory firm providing international clients with second citizenship, residency, and foreign banking solutions. Contact us today to begin your journey to obtain citizenship by investment.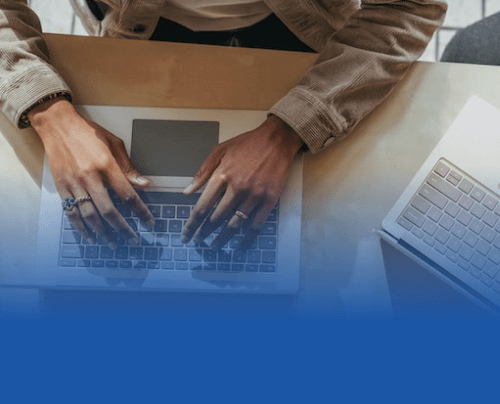 Frequently Asked Questions about Citizenship by Investment
What are the five best countries offering citizenship by investment programs?
Many countries offer CBI schemes, but few offer the perfect combination of a low investment threshold, a high-ranking passport, and a quick pathway to citizenship. Considering those factors, the five best countries are St. Kitts and Nevis, Dominica, Antigua and Barbuda, Grenada, and Vanuatu.
What citizenship by investment programs grant European citizenship?
The following countries offer European CBI: Austria, Moldova, and North Macedonia. Additionally, Malta offers expedited European citizenship through naturalization.
Is it a good idea to get help for my citizenship by investment application process?
It is a good idea to seek assistance when lodging your CBI application. Many companies, like Global Citizen Solutions, offer a one-stop-shop for investment migration and relocation services, providing bespoke residence and citizenship solutions.
What is the easiest country to get citizenship by investment?
The easiest country to get citizenship is St. Kitts and Nevis. It has a fast-track application option, enabling investors to get a second passport in 45-60 days.
Which country is the hardest to get citizenship?
Vatican City remains the most rigid state to get citizenship, fiercely safeguarding its small population through strict immigration regulations.
Which country grants the fastest citizenship by investment?
Which is the best country to buy citizenship?
Several countries would make excellent investment destinations for global citizens interested in acquiring citizenship and a second passport. Deciding which citizenship by investment program is the best depends on your personal, financial, and business goals. If you're looking for the fastest citizenship, you can opt for Vanuatu's program; you'll gain access to the cheapest real estate investments through Dominica's program, whereas Malta's naturalization process provides EU citizenship.
What is the cheapest citizenship by investment program?
Caribbean countries generally offer the most affordable programs, starting with an investment threshold as low as $100,000. Of course, some of those smaller investments are considered donations, which means they won't yield any returns.
Which countries give citizenship by investment if you buy a property?
Several countries provide a route to citizenship in exchange for a qualifying real estate investment, including St. Kitts and Nevis, Grenada, St. Lucia, Turkey, and Jordan.
How many family members can I add to my application for citizenship by investment?
Many countries offer citizenship by investment and permanent residence permits to qualifying individuals, and extend those rights to their immediate family members. You can generally include family members like your spouse and financially dependent children; however, some countries extend eligibility to parents, grandparents, and siblings.
What is the best Caribbean passport country?
If you are interested in a Caribbean passport, the St Kitts and Nevis passport is best, providing visa-free access to 153 countries worldwide. The St. Kitts and Nevis passport ranks the highest of Caribbean CBI countries on the Global Passport Index. You can find additional information on how Caribbean passports fare against each other in the Caribbean Comparison Guide.
Is citizenship by investment guaranteed, or can my application be rejected?
Economic citizenship is not guaranteed, and the outcome of your acceptance is subject to approval or rejection. Each CBI country has specific eligibility criteria, due diligence processes, and evaluation standards. Your application will undergo comprehensive scrutiny to ensure you meet all the character requirements and that your investment funds are legitimate.
Can I sell my investment or property after obtaining citizenship by investment?
When you can sell your investment or property depends on the country. Most investments made to obtain citizenship have a minimum holding period of five to seven years as a condition of the investment program. Certain countries offer the flexibility to relinquish your initial investment during the process of making a new investment, provided that the qualifying investment amount is maintained.
Are there any tax implications for obtaining citizenship by investment?
Citizenship by investment can have significant tax implications, and applicants must consider and understand these implications before proceeding. Common implications include double taxation if your home country and your new country of citizenship don't have a double taxation agreement, or the existence of taxes, such as capital gains and inheritance tax, that may not be imposed in your original tax jurisdiction.
More About Citizenship by Investment