Investment migration isn't a new concept, but it's certainly gained traction in the last few years. More and more people find the idea of alternative citizenship alluring, especially in times of crisis. At the center of these interests is citizenship by investment (CBI), a concept that countries from across the world have adopted into government schemes.
Several countries run their versions of these citizenship by investment programs, which grant investors citizenship in exchange for significant contributions to the respective nation's societal advancement, cultural development, or economic growth. Some of these citizenship programs provide a direct route to citizenship, while others require a naturalization period before a citizenship application.
In this article, you'll learn about citizenship by investment schemes, the benefits of applying for them, and the list of countries offering them.
Which countries grant citizenship by investment?
Many countries worldwide offer citizenship by investment programs, including but not limited to Spain, Portugal, Malta, Greece, Vanuatu, Grenada, St. Kitts and Nevis, and Dominica, among others.
Generally, you can apply for direct citizenship by investment programs, which grant citizenship within a few months in exchange for a foreign direct investment, usually in approved real estate projects. Alternatively, you can apply for a Golden Visa program – or a residency by investment scheme – upon which a second passport is provided after a set number of years.
Depending on the citizenship program, immigrant investors may benefit from the following:
Visa-free access to over 140 nations worldwide
Tax planning opportunities with exemptions and reductions on capital gains tax, income tax, and inheritance tax, among others
Access to world-class healthcare
Family reunification
What kind of people apply for alternative citizenship?
It's a common myth to think that only wealthy individuals and successful investors can apply for CBI. Anyone can apply, provided that the program criteria are met – including holding a clean criminal record, and meeting the minimum investment requirement.
Whether you're a business owner, novel investor, digital entrepreneur, or just a regular person with a global mindset, consider applying for an EU CBI scheme or a Caribbean economic citizenship scheme to acquire new citizenship for you and your family.
Why do people invest in CBI schemes?
It's easy to understand the appeal of citizenship by investment programs. You can get a second passport in as little as four months in exchange for investing a lump sum of money in the form of:
Bond investment
Capital investment
Joint investment
Real estate investment
Job creation
Purchase of government bonds
Donations to a sustainable growth fund, development funds, the national economic fund, or otherwise
Moreover, you gain access to various benefits, including visa-free travel, friendly tax schemes, a lucrative return on your investment, and the chance to own a second home in an exotic country.
How do countries benefit from CBI schemes?
Countries interested in increasing capital and bringing wealth across borders to pay for social programs and keep their economies afloat will hugely benefit from CBI programs.
Citizenship by Investment Countries List 2023
With the help of this list, you'll get a complete picture of the countries offering CBI schemes, including European Union member states, and Caribbean nations, among other countries. Note that we work with only a curated selection of these citizenship-by-investment programs. Check out the list of countries we work with.
Countries

Program Highlights

Anguilla

From $150,000

Permanent residency which can lead to British citizenship after five years

Full family application

Austria

From €2 million

EU citizenship
Family eligible for the same benefits

Antigua and Barbuda

From $100,000

Caribbean passport and citizenship

Best family option

Bulgaria

From €511,292

Residency and passport
No residency requirement

Belgium

From €200,000

Optimal conditions for an investment
Full family residency

Cayman Islands

From $2.4 million

Permanent residency

British overseas territory

Curacao

From $280,000

Permanent residency in the Caribbean and the Netherlands
Access to Latin American markets
Dutch passport in five years

Dominica

From $100,000

Caribbean dual citizenship

Passport in five months

Germany

From €360,000

European residency

Citizenship after eight years

Greece

From €250,000

European residency that can lead to citizenship after seven years

EU Schengen Zone travel

Grenada

From $150,000

Caribbean dual citizenship

Passport in five months

Ireland

From €1 million

Residency that can lead to citizenship after five years

Full family application

Italy

From €250,000

Enjoy a special tax regime
Italian citizenship after ten years

Luxembourg

From €500,000

One of the richest countries in the world to hold residency
European passport after five years

Malta

From €690,000

EU citizenship

Passport in 12 or 36 months, depending on the investment sum

Moldova

From €100,000 donation

European citizenship in four months

Full family application

Montenegro

From €450,000

Citizenship status in ten months

Full family application

Portugal

From €280,000

European residency

Passport after five years

Spain

From €500,000

European residency

Passport after ten years

St Kitts & Nevis

From $150,000 donation

Caribbean citizenship

Passport in two months (fast-track option)

St Lucia

From $100,000

Caribbean citizenship

Passport in four months

Turkey

From €400,000

European passport

Zero residency requirements

UK

From £2 million

Fund investment

Citizenship after six years

USA

From $900,000

EB5 approved investment

USA residency + green card

Vanuatu

From $130,000

Passport in one month

Offers visa-free travel to 96 countries
Five Reasons to Consider Second Citizenship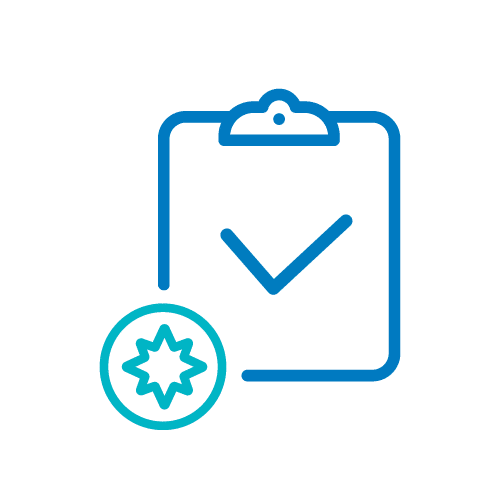 Ultimate backup plan in times of political unrest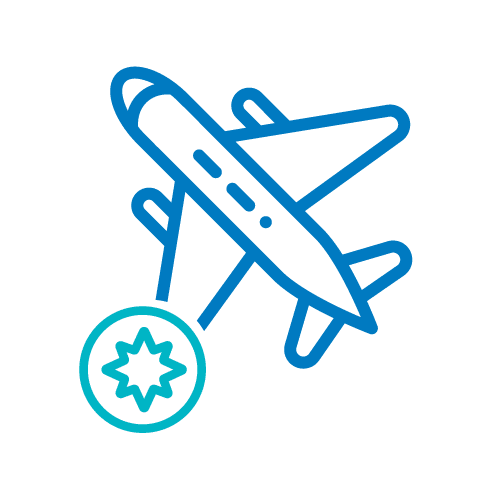 Enhanced global mobility with visa-free travel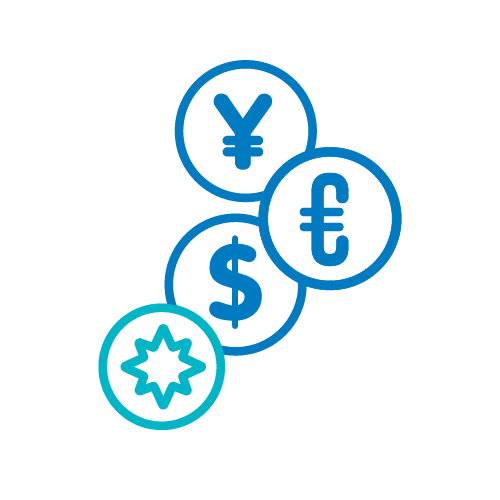 Diversification of your investment portfolio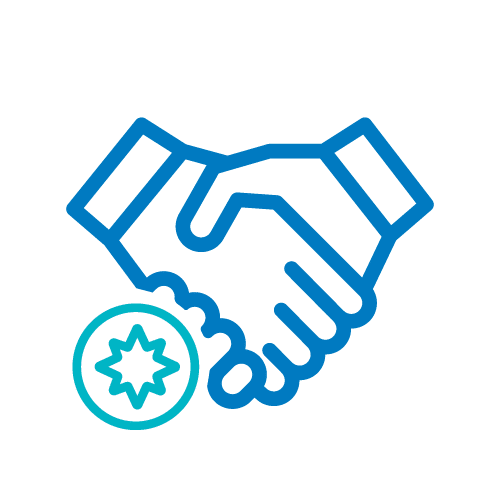 Wealth protection and considerable tax benefits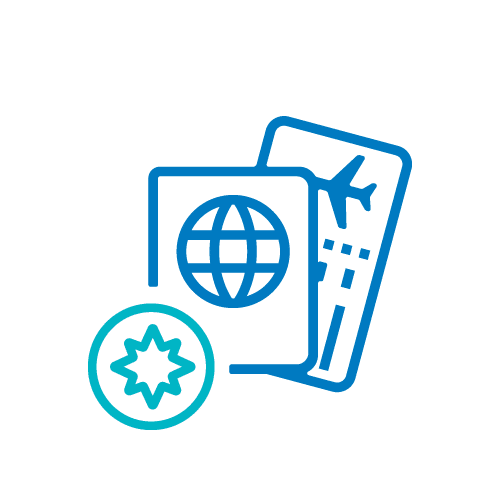 Security in the form of a second/dual passport
There are many reasons for an individual to consider acquiring alternative citizenship. Most of them tie around three things: enhanced global mobility, a heightened sense of security in times of political conflict and socioeconomic unrest, and access to better healthcare facilities and a higher quality of life.
While the primary benefits of these investment programs are commonly shared by all applicants who seek an opportunity at a better life for themselves and their families, avid foreign investors may find additional benefits in these programs, specifically financial benefits, and tax incentives.
Discover the Power of Second Citizenship
Global Citizen Solutions is a leading investment migration consultancy firm, working with fifteen countries offering citizenship by investment programs. At the heart of our firm is our belief that everybody deserves the opportunity to enjoy global mobility and unparalleled freedoms associated with owning a second passport.
Our specialists are on hand to assist you in your journey to seeking a second passport and acquiring citizenship. We can guide you to the best option under confidentiality. Simply fill out the form below, and our team will get back to you with your request.
Frequently Asked Questions about Citizenship by Investment
What are the five best countries offering citizenship by investment programs?
Many countries offer CBI schemes, but few offer the perfect combination of a low investment threshold, a high-ranking passport, and a quick pathway to citizenship. According to Forbes, the five best countries offering CBI are St. Kitts and Nevis, Grenada, Malta, Portugal, and New Zealand.
Is it a good idea to get help for my citizenship-by-investment application process?
It is a good idea to seek assistance when lodging your CBI application. Many companies like Global Citizen Solutions offer a one-stop-shop for investment migration and relocation services, providing bespoke residence and citizenship solutions.
What is the easiest country to get citizenship by investment?
The easiest country to get citizenship is St. Kitts and Nevis. It has a fast-track application option, enabling investors to get a passport in 45-60 days.
Which country is the hardest to get citizenship?
Vatican City remains the most rigid state to get citizenship. Thanks to its strict immigration policy, it protects its small population fiercely.
Which country gives the fastest citizenship by investment?
Vanuatu is the fastest country to grant citizenship by investment. Successful individuals can obtain a Vanuatu passport in as little as 30 days.
Which is the best country to buy citizenship?
Several countries would make excellent investment destinations for global citizens interested in acquiring citizenship in a second nation. Deciding which citizenship by investment program is the best depends on your personal, financial, and business goals.
What is the cheapest citizenship by investment program?
Caribbean countries generally offer more affordable programs, starting with an investment threshold as low as $100,000. Of course, some of those smaller investments are considered donations, which means they won't yield any returns.
Which countries give citizenship by investment if you buy a property?
Several countries provide a route to citizenship in exchange for a qualifying real estate investment, including Portugal, Turkey, and Greece.
How many family members can I add to my application for citizenship by investment?
Many countries offer citizenship by investment and permanent residence permits to qualifying individuals, and extend those rights to their immediate family members. Depending on where you're obtaining citizenship, you might be able to bring along everyone, or just your spouse and financially dependent children.
What is the best Caribbean passport country?
If you are interested in a Caribbean passport, countries to keep an eye are Antigua and Barbuda, Dominica, Grenada, St Kitts and Nevis, and St Lucia. All five nations offer respected and solid Citizenship by Investment programs. They are all relatively affordable and have flexible requirements. The best program for you depends on your specific circumstances, as you can see in our Caribbean Comparison Guide.