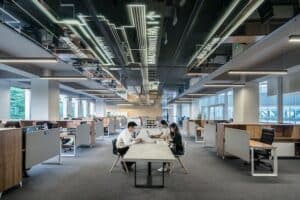 When it comes to economic growth, investment migration is a powerful tool certain governments use to bolster their economies. This happens through foreign direct investment in the form of job creation, real estate investment, bond investment, and other economically beneficial activities.
To date, dozens of countries worldwide run economic citizenship programs designed to attract immigrant investors who can make a marked difference through their financial contributions. In today's increasingly interconnected world, numerous aspects of life have highlighted the advantages of global mobility achieved through citizenship by investment (CBI) programs and a second passport.
Second citizenship and economic passports are a window of opportunity for business owners, foreign investors, and entrepreneurs to reside and find new business opportunities at an international level through their new citizenship.
It's also an opportunity for investors and their families to forge a plan B, protecting themselves against political and economic risks by owning second passports. So, let's take a look at what economic citizenship means, the advantages of being global citizens, countries that offer economic citizenship, as well as how you can obtain citizenship by investment.
What is economic citizenship?
Economic citizenship, also known as citizenship by investment (CBI), is an investment migration mechanism many countries use wherein expats, investors, and entrepreneurs are offered full citizenship in return for their substantial economic contribution to the nation's welfare and economic development.
Economic citizenship investment schemes are becoming part of immigration reform in many countries, serving as strategic tools to draw foreign investment and global talent, paving the way for long-term economic growth. Through successfully applying for an economic citizenship program, investors and their family members gain citizenship, accessing the benefits, privileges, and rights of being citizens of that country.
The advantages include a second passport, which in most cases provides increased visa-free access through additional travel destinations worldwide. Expanded business opportunities, enhanced quality of life, economic security, and access to social services such as healthcare and education are just a few additional benefits gained through acquiring second citizenship.
Nevertheless, it is vital to recognize the variables among countries offering economic citizenship programs concerning the advantages, eligibility criteria, financial obligations, and due diligence foreign investors must fulfill for a successful application.
The Benefits of Economic Citizenship Programs
There are numerous reasons why investors are rushing to invest in second passports. With dual citizenship comes limitless possibilities to enhance your quality of life significantly.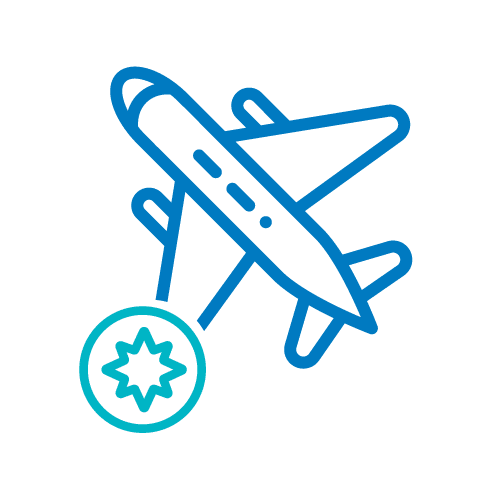 Enhanced global travel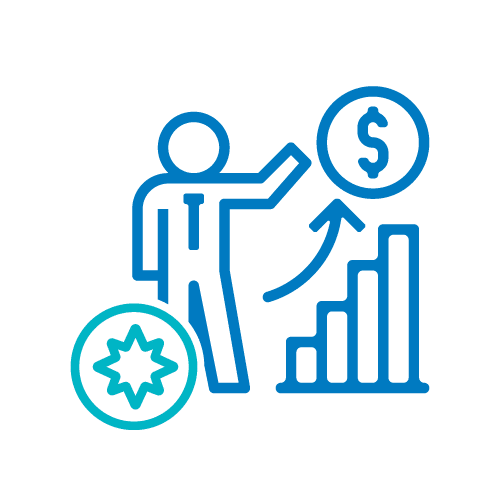 Business opportunities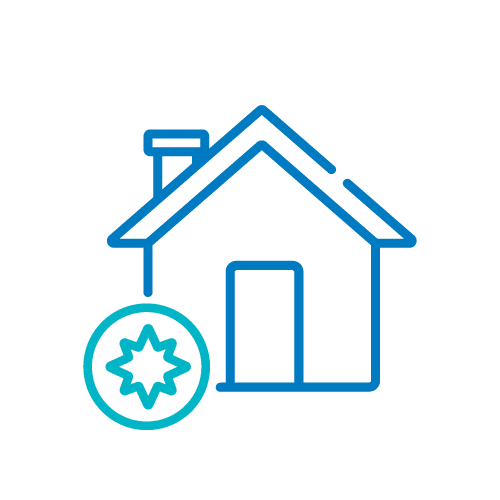 Second home abroad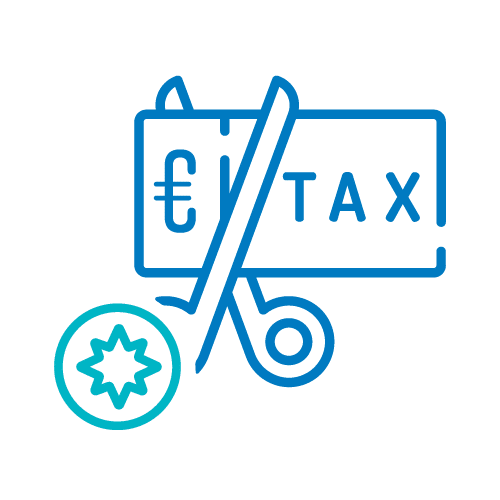 Optimize
finances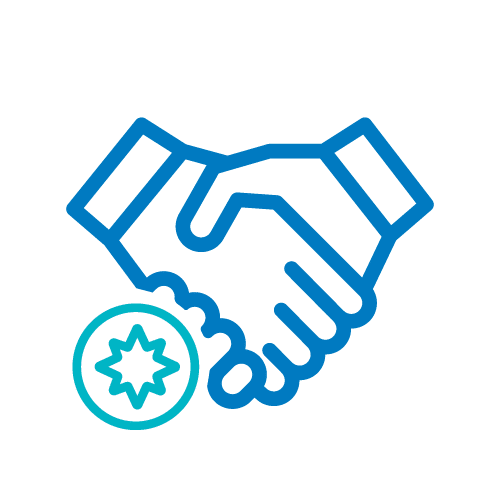 Political
stability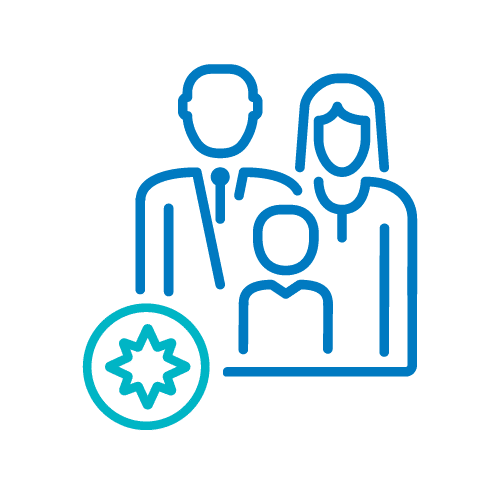 Family
wellbeing
Enhanced global travel
Second passports gained through economic citizenship provide additional visa-free travel and easier access to more countries than a single passport offers. Furthermore, a new passport acquired through EU citizenship or economic citizenship in certain Caribbean nations provides borderless regional travel and the right to reside and obtain permanent residence in multiple countries.
Expanded business opportunities
A second citizenship provides an easier way to conduct business overseas. It removes the barriers and limitations business owners and entrepreneurs may face when doing business abroad. Moreover, access to multiple markets unlocks fresh investment opportunities.
Own a second home abroad
One of the most common investment choices countries offering economic citizenship allow is real estate investment. Investing the minimum amount in real estate will enable you to gain a second home abroad for vacations or as a retirement home.
Another benefit is the potential to generate revenue from overseas real estate investments, either through sales or rental income. And should you choose to keep your home equity long-term, it can be a tangible asset future generations can benefit from.
Optimize finances through tax planning
Citizenship by investment programs are not just used to attract wealthy individuals looking to protect their assets. The last decade has seen several countries introduce accessible programs providing tax planning opportunities through an alternative tax residence. This could mean zero income taxes, tax concessions, or low corporate tax rates in exchange for an annual government fee.
Political stability
Second citizenship acquired through economic citizenship programs provides the stability and financial security linked to holding citizenship in your home country and a second country. This is particularly beneficial in periods of political or economic uncertainty.
The enhanced stability not only safeguards financial interests but also offers a plan B and safe haven amidst tumultuous global or national economic and political events, providing a solid foundation for future endeavors and peace of mind.
Family wellbeing
Economic citizenship programs extend to immediate family members and, in certain economic citizenship countries, parents, grandparents, and siblings, presenting them with the same benefits and security the main applicant acquires. Economic citizenship enables citizens to transfer citizenship and its associated benefits to future generations.
Investment Options for Economic Citizenship
Citizenship by investment programs offer foreigners the opportunity to acquire second citizenship in a country in exchange for contributing to its economy. These programs typically include a range of investment options that align with each country's specific needs and economic goals.
On the flip side, investment choices are structured to attract investors based on the economic objectives and the preferences of applicants. Here are some common investment options available in citizenship by investment programs:
Real estate investment: A preferred option for foreigners interested in investment migration, many economic investment programs allow applicants to invest in real estate, such as purchasing residential or commercial properties within the host country. The investment may be limited to pre-approved property or, in other cases, extend to lease agreements. The minimum investment amount and requirements vary among programs.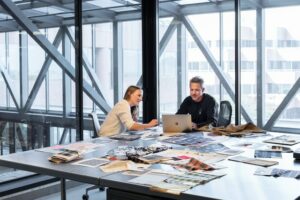 Donation to national development: Some programs require applicants to make a non-refundable donation to a national development fund. This fund is typically used for various public projects like infrastructure development, healthcare, and education.
Non-refundable donations are generally the cheapest citizenship investments for single applicants; however, countries often require additional government fees or donations when including family members.
Government bonds or securities: In certain programs, applicants can invest in government-approved bonds or securities. These government bonds are typically held for a period of five years, after which the funds may be returned to the investor with the interest accrued deducted from the total.
Job creation or business investment: A few citizenship by investment programs encourage applicants to create jobs or invest in local businesses. This option is often associated with the requirement to generate a minimum number of permanent employment positions in the country for citizens.
Bank deposit: Depositing a substantial amount of money in an approved bank or financial institution for a specific duration is a common option many countries with economic citizenship programs provide.
Development projects: Certain investment programs emphasize investments in development projects, which could be related to sustainability, such as renewable energy initiatives or agricultural ventures. Development projects can also include regenerating or constructing national heritage and culture.
It's important to note that the availability of these investment options, the required minimum investment amounts, and the specific terms and conditions will vary from one citizenship by investment program to another.
Nevertheless, meeting this requirement for any citizenship by investment program will involve making a substantial investment in one of the options mentioned to achieve dual citizenship status and acquire a second passport.
How much does economic citizenship cost?
The investment threshold for citizenship by investment schemes varies significantly between each country and their respective investment options. The country's region influences the cost considerably; for example, acquiring citizenship in the European Union requires a minimum investment of €690,000 and can exceed €2 million, depending on the EU country.
On the other hand, Caribbean countries that offer citizenship by investment programs provide a much lower entry point to economic citizenship. Second passport programs from countries like Antigua and Barbuda, St. Lucia, and Dominica start at $100,000.
The type of investment also impacts the minimum investment threshold. Investment options like real estate acquisitions, government bond investments, and business establishments generally demand higher initial investments because of their potential for future returns or eligibility for full reimbursement upon completing the minimum investment duration.
Conversely, a non-refundable contribution to a government fund or development project involves a significantly lower investment since the sole return on investment is granting investors citizenship and a second passport.
In the Caribbean, the cheapest investment in real estate for investment migration starts at $200,000 to purchase government-approved property. In contrast, a non-refundable contribution to a government fund requires a minimum investment of $100,000, although this often necessitates additional fees or donations to include family members in the application.
What are the eligibility criteria for economic citizenship programs?
While each country with a citizenship by investment program will have its own set of eligibility criteria, there are some common elements and typical requirements that applicants may encounter when applying for such programs. Here are the key requirements often associated with economic citizenship programs:
Make the required investment in one of the available investment options
Hold a clean criminal record
Provide documentary evidence to prove the legal source of their investment funds
Be in good health
Not be from or having close ties to a prohibited country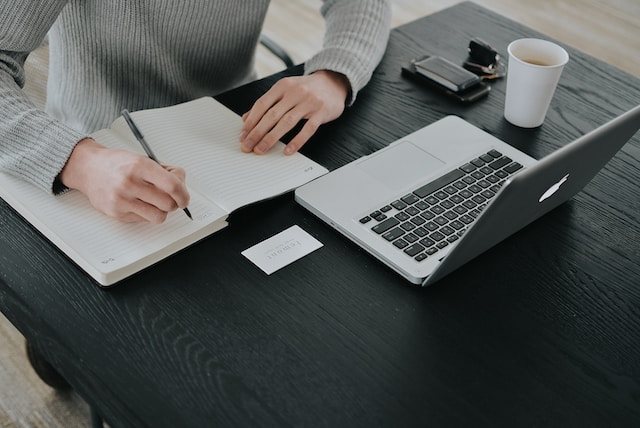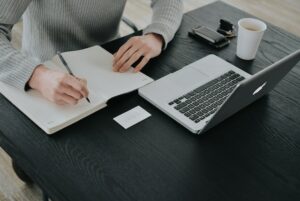 Other prerequisites 
Depending on the country and its economic citizenship program, you may also be required to:
Pay substantial government fees, including additional fees for family members
Hold the investment for at least five years
Have a certain amount of savings
Have an exemplary employment history
Not have been denied entry to certain countries
Most investment programs are straightforward and don't require applicants to meet the common eligibility criteria associated with citizenship by naturalization, such as a minimum residency period, language proficiency, and knowledge of the country's culture and customs.
Nonetheless, in all economic citizenship countries, rigorous due diligence measures are in place to verify the eligibility of candidates before welcoming them into their society.
Countries With Economic Citizenship Programs
From $100,000 non-refundable contribution


Caribbean passport and citizenship

Family eligible for the same benefits

From $245,000 non-refundable contribution

A Southeast Asia passport and visa-free access to ASEAN countries

From $100,000 non-refundable contribution

Caribbean dual citizenship

From $250,000 non-refundable contribution

The only African CBI country

Passport in six to nine months

From $150,000 non-refundable contribution

Caribbean dual citizenship

Middle Eastern dual citizenship

Passport in three to six months

Passport in 12 or 36 months, depending on the investment sum

From €100,000 non-refundable contribution

European citizenship in three months

Visa-free access to the Schengen Area

From €200,000 non-refundable contribution

European citizenship in four months

From $250,000 non-refundable contribution

Most powerful Caribbean CBI passport

From $100,000 non-refundable contribution

Zero residency requirements

From $130,000 non-refundable contribution

Offers visa-free travel to 112 countries
For more information on the programs, check out our Citizenship By Investment Comparison guide here.
Step-by-Step Guide to Apply for Economic Citizenship
1. Research different citizenship by investment schemes to find the one that suits your preferences and intentions. Look into investment opportunities, investment requirements, processing times, and other details relevant to your needs.
2. Choose the economic citizenship program that best matches your preferences and investment capacity.
3. Engage with a reputable licensed agent or advisor specializing in acquiring economic citizenship. They will guide you through the process, ensure your eligibility, and assist with presenting the required documentation.
4. Gather all the required documents, including proof of identity, bank statements, passport copies, criminal record certificates, and other documentation immigration officials request.
5. Once your documents are in order, make the qualifying investment as specified by the program. This could involve real estate purchases, contributions to government funds, business investments, or other approved options.
6. Submit your citizenship application along with all the required documents and proof of investment to the relevant government authority. Pay the necessary application fees.
7. Wait for due diligence checks to be completed. The processing time for approval varies depending on the country and the complexity of your application.
8. Once your application is approved, retrieve your certificate of citizenship.
9. After acquiring your citizenship certificate, you can apply for a second passport.
Global Citizen Solutions is Here to Help
We are your one-stop service to acquire residency and economic citizenship. Our leading team of industry experts guides you from start to finish, helping you pinpoint the right economic citizenship program for yourself and your family.
Lifestyle choices vary, which is why we take the time to learn about your individual situation and requirements. Simply fill out the form below and we'll get back to you soon.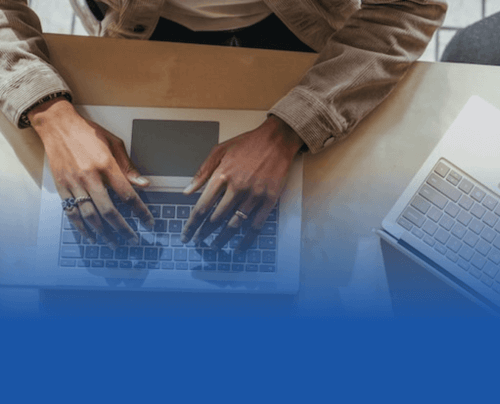 Frequently Asked Questions about Economic Citizenship
What is the definition of economic citizenship?
Economic citizenship, often called citizenship by investment, is a legal process allowing individuals to acquire citizenship status in a foreign country by making specified financial contributions or investments in that country's economy. In return, they gain global citizenship with the rights and privileges of second citizenship, including the ability to live, work, and travel freely within a second country, as well as a second passport.
It doesn't represent a symbolic legal status like political citizenship or cultural citizenship; instead, it requires applicants to pledge a citizenship oath to the country and grants the same legal standing as natural-born and naturalized citizens.
Is citizenship by investment the same thing as economic citizenship?
Economic citizenship and citizenship by investment are interchangeable terms. Other accepted terms for economic citizenship are second passport by investment and investment migration.
What countries offer second citizenship?
Countries offering second citizenship by investment include
Austria
Antigua and Barbuda
Dominica
Grenada
St. Kitts and Nevis
St. Lucia
Turkey
Vanuatu
Malta provides an economic investment program allowing foreign nationals to acquire Maltese citizenship by naturalization.
Where is the cheapest place to buy citizenship?
Dominica, St. Lucia, and Antigua and Barbuda are the cheapest places to acquire economic citizenship. The investment threshold in these countries starts from a $100,000 contribution to the national development fund.
How much does economic citizenship cost?
The cost of acquiring economic citizenship, also known as citizenship by investment, varies widely depending on the country and the specific requirements of their program. Each country sets its own criteria, including the minimum investment amount, government fees, due diligence fees, and other associated costs.
What is the economic citizenship status of the United States?
In the US, there is no official program that grants citizenship solely based on economic investment. However, the U.S. does have various visa programs that allow foreign investors to live and work in the country, such as the EB-5 Immigrant Investor Program.
The EB-5 program provides a path to permanent residency (commonly known as a "green card") for foreign investors and their immediate families if they invest a certain amount of capital in a new commercial enterprise that creates or preserves at least 10 full-time jobs for qualifying U.S. workers.
The minimum investment amount varies depending on whether the investment is made in a Targeted Employment Area (TEA) or a non-TEA. TEAs are areas with high unemployment rates or rural areas.
What is the fastest and cheapest citizenship?
In terms of the country providing the fastest and cheapest economic citizenship program, this would be Vanuatu. Vanuatu's economic citizenship program starts at $130,000, and investors receive citizenship and second passports within 60 days.