Immigration by investment has become increasingly popular over the years. Many countries worldwide run immigrant investor programs similar to the United States EB-5 investment visa program. These investment programs — also known as investor visas — offer legal residency or even passports to international families in exchange for investing a minimum sum in the nation. This guide explains everything you need to know about immigrant investor programs.
What is an immigrant investor program?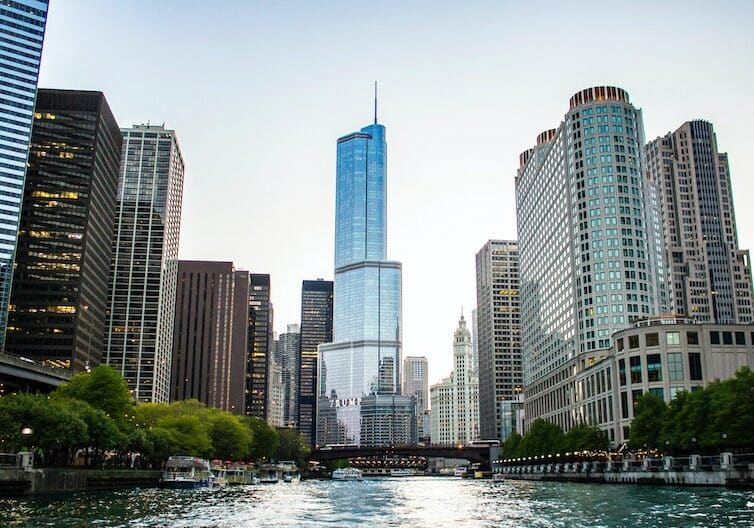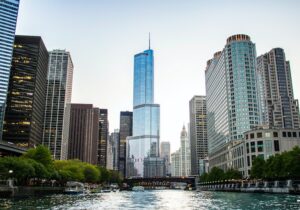 An immigrant investor program, commonly referred to as citizenship by investment or residency by investment, is a visa framework introduced by governments to attract foreign capital by offering residency or citizenship in return. These investment visas are implemented to stimulate the economy through foreign direct investment and job creation.
The specific eligibility requirements and advantages of each immigrant visa can vary widely from one country to another, but they usually involve the following key elements:
Applicants must use foreign capital to make a substantial financial investment in the country. This investment can be in real estate, government bonds, or commercial enterprises that create full-time jobs.
Each investor program sets a minimum investment threshold that applicants must fulfill to be eligible for residency or citizenship.
Some investment programs require foreign investors to maintain their investments for a specified minimum period.
Investor visa programs generally offer one of three types of legal status: Citizenship, resident, or permanent resident status. Permanent residency may or may not require immigrant investors to maintain their investments or renew their immigrant visas indefinitely.
Besides the investment requirement, there may be other criteria for applicants, such as having a clean criminal record, good health, sufficient financial resources, and a proven investment or entrepreneurial track record.
The time it takes for the visa application to be processed and approved can vary depending on the nation and the complexity of the application process. Additionally, the processing time is influenced by the type of visa; Citizenship by investment, given its permanent nature and legal complexities, typically requires a longer processing period.
Entrepreneur immigrant program: Amid investment programs, entrepreneur-focused programs in many countries bear a crucial distinction; they require entrepreneurs to secure external funding for their business ideas rather than using their personal finances. Canada and the UK have established entrepreneur programs that require entrepreneurs to present innovative business ideas to establish commercial enterprises that create jobs, have the potential for significant economic growth, and secure a letter of support and funding from approved entities in the country.
On the other hand, one of the key requirements for eligibility is showcasing your financial capacity to sustain yourself and any dependents.
Investor visa programs have become popular among foreign investors seeking greater mobility, business opportunities, and access to global markets. However, these programs have also faced criticism for potential abuse and concerns about their impact on the social and economic aspects of the host countries. As such, the regulations and requirements for these programs can change over time, so it is essential for applicants to thoroughly research the specific details of each program before considering participation.
The Benefits of Applying to an Immigrant Investor Program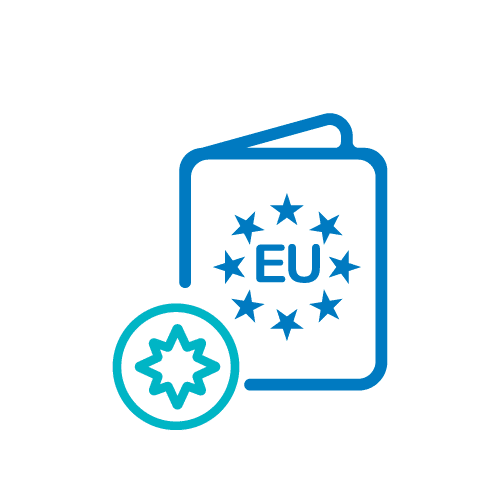 Legal residency, or citizenship and a second passport through an investment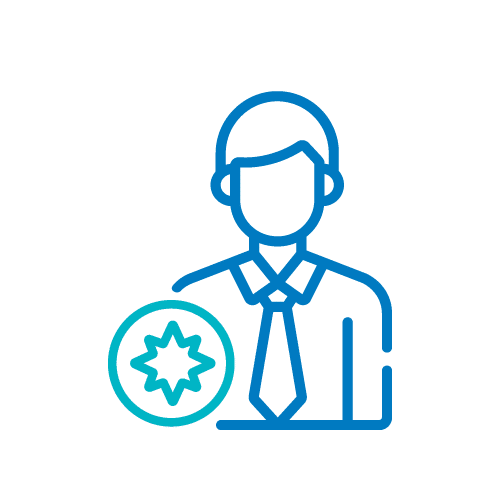 Ability to live, work and study in the country you
invest in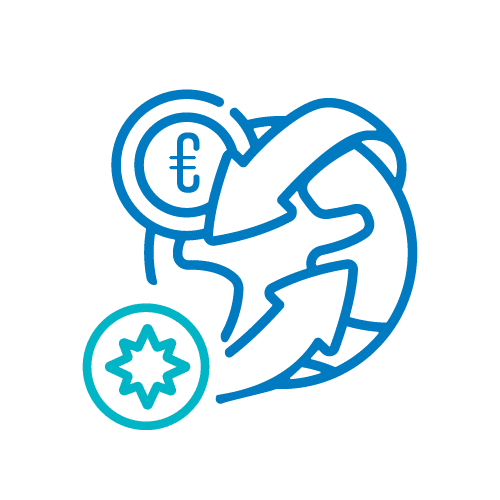 Enhanced visa-free access to destinations worldwide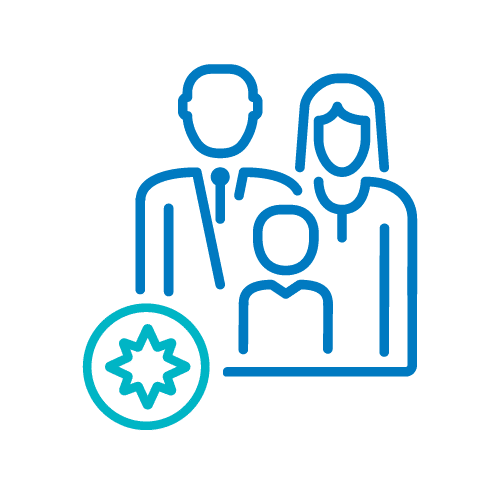 Freedom of opportunities for you and your family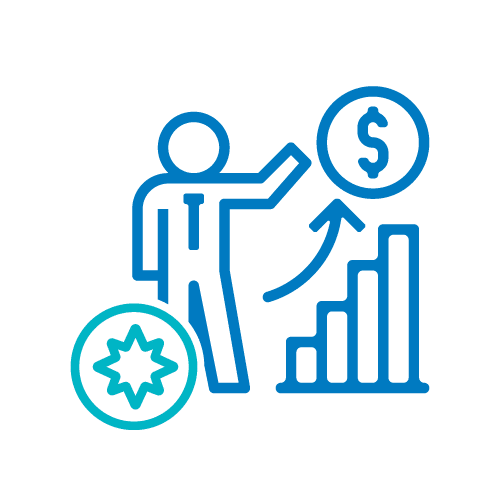 Potential for high returns on your investment
Investor Visa Requirements
There are a few investor visa requirements to consider before picking a country's investor visa program or determining whether you fulfill the edibility criteria. All countries have distinct social and economic needs; therefore, the requirements for each program can vary significantly.
Singapore investment migration eligibility criteria, for example, require that applicants possess a track record of at least three years of entrepreneurial and business success. The one common requirement is to have liquid funds and make a qualifying investment to receive residency or citizenship via an investment visa program.
Minimum investment amount: Hundreds of investor programs worldwide have a wide range of minimum qualifying investments, depending on the country's desirability to investors and economic needs. Minimum investments can start from bank deposits of $5,000 to capital investments of £10 million. Whether the program offers residency or citizenship also influences the investment amount. The cheapest citizenship by investment program starts with a minimum threshold of $100,000 before government fees.
Investment options: The investment choices on offer are primarily shaped by the economic requirements of each country. Standard investment options include:
Real estate investment
Purchasing government bonds
Bank deposits
Capital investment in approved funds
Establishing enterprises in areas of high unemployment
Non-refundable contributions to a national development fund
Character requirements: The general requirements concerning character and personal background for most investors programs include:
Being over 18 years old
Passing a detailed criminal background check
Possessing good health and passing a medical exam
Submit all required identity documents for the investor visa application
Taxes and Investor Programs
An immigrant visa can affect taxes in various ways, depending on the country's tax laws and the specific terms of the program. Here are some common tax considerations for immigrant investors:
Tax residency: A different tax residence entails being subject to different tax rates concerning income, wealth, capital gains, and inheritance. Some countries allow investors to transfer their tax residency without relocating to the country.
Taxation of worldwide income: Many jurisdictions follow a worldwide income tax system, meaning tax residents pay tax on worldwide income, regardless of where it is earned. As an immigrant investor, you may need to declare and pay taxes on your income generated both in your home country and the new country of residence. It's advisable to check whether both countries have a double taxation agreement.
Tax exemptions or incentives: Some immigrant investor programs offer tax incentives or exemptions as part of their investment packages. Special tax frameworks, like the Portugal NHR tax regime and the Greece Non-Dom tax regime, provide tax incentives that include tax breaks on certain types of income, capital gains, or other tax benefits to attract investors.
International Immigrant Investor Programs
From St. Lucia's attractive passport by investment scheme to Antigua and Barbuda's affordable citizenship program that grants you a passport in under four months, here are some of the best foreign investor programs to consider.
Malta IIP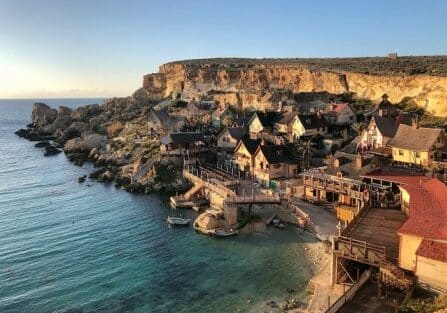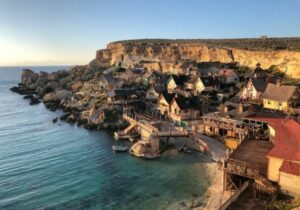 The Malta Citizenship by Naturalization for Exceptional Services program is another popular investor visa program attracting dozens of investors yearly. As a safe and stable EU country, Malta's passport is extremely powerful, ranking amongst the top passports in the world regarding travel freedom.
Thanks to Malta's investor visa scheme, qualifying investors can get passports in under a year in exchange for a capital contribution of €750,000 plus a real estate purchase of €700,000 or a property leased for a minimum of €16,000 annually and a philanthropic donation of €10,000.
The EU passport that immigrant investors can acquire facilitates borderless travel within Europe's Schengen Area.
Explore our ultimate guide to Malta's citizenship by investment scheme here for more information.
St. Lucia IIP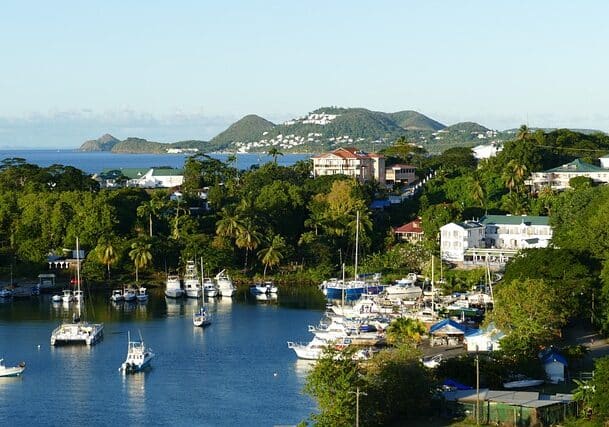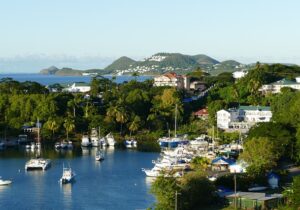 St. Lucia's investment visa program is a desirable option for all immigrant investors with financial means who wish to acquire a high-ranking passport within a short waiting period of six months. Also referred to as the St. Lucia citizenship by investment program, St. Lucia offers a quick and refined route to citizenship through foreign investment. The lowest investment is a donation of $100,000 to the National Economic Fund (NEF).
Investment migration can also be achieved by purchasing pre-approved real estate, such as a high-end hotel, resort, or boutique property, with a minimum investment of $200,000. Other options for investment exist, like establishing a new commercial enterprise, such as specialty restaurants, and investing in offshore universities or government bonds.
Check out our St. Lucia citizenship by investment guide here for more information.
Spain IIP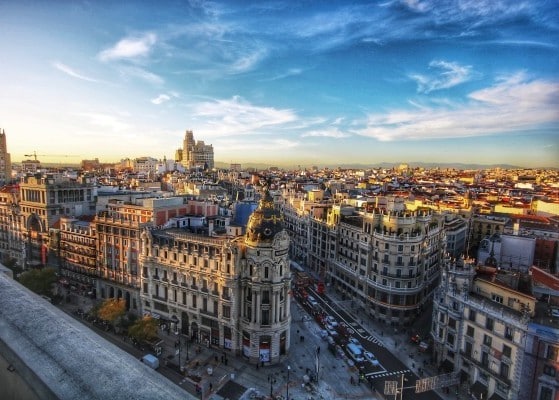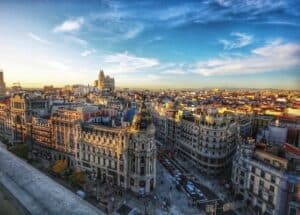 The Spain immigrant investment scheme — also known as the Spain Golden Visa — is one of the most popular European residence by investment programs granting immigrant entrepreneurs and their families Spanish residency in exchange for a real estate purchase of €500,000.
Spain is one of the best EU countries to consider if you're looking for residency since it boasts a high quality of life, affordable living costs, and a low crime rate. The Spain investment migration program can lead to permanent residence after five years, provided the program's eligibility requirements are met.
Potential citizenship is available in Spain after acquiring permanent residency and living there for ten years. Citizens of former Spanish colonies can apply for citizenship by naturalization after two years.
Check out our Spain Golden Visa guide for further information on Spain's investor residency program.
Portugal Golden Visa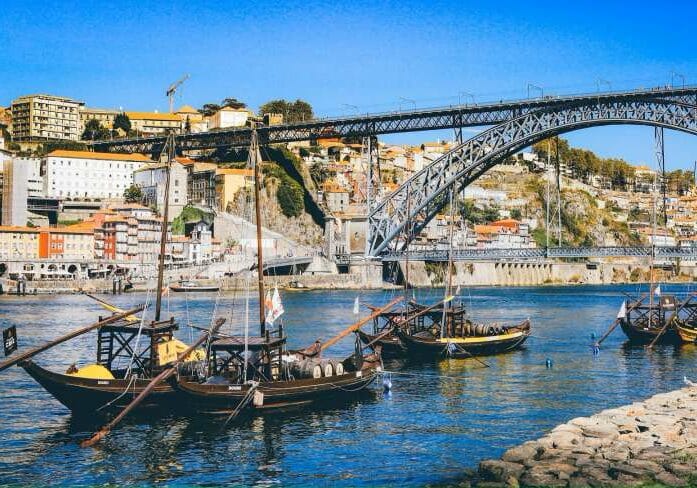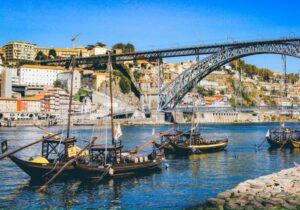 The Portugal Golden Visa has been a godsend for expats worldwide over the last ten years. This immigration investment visa provides countless benefits for foreigners, from an abundance of lucrative investment opportunities to becoming a non-habitual tax resident and enjoying huge tax savings.
Non-EU/EEA nationals can qualify for the Golden Visa program with a minimum investment of €250,000, and investment options include:
Donating to cultural and heritage projects
Establishing businesses that create jobs
Investing in investment funds
If you'd like to expedite your Portugal Golden Visa application, get in touch with us today to speak to one of our migration experts.
Greece Golden Visa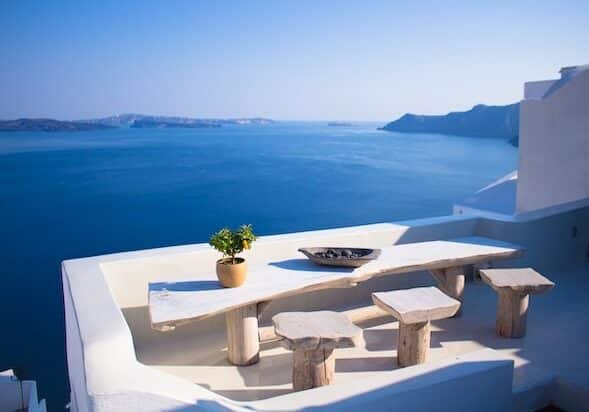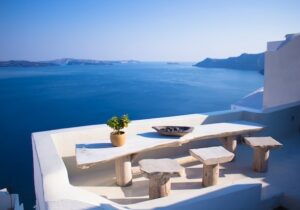 The Greece Golden Visa has been highly sought-after to obtain long-term residency in an EU country.
The nation provides the lowest minimum investment for real estate purchases, with investments starting from €250,000.
Under Greece's Non-Dom tax regime, investors can make substantial tax savings by paying an annual tax fee instead of traditional income taxes.
For more information, explore our Greece Golden Visa guide.
Cyprus IIP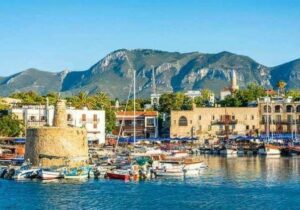 Cyprus provides one of the few immigration programs offering permanent residency status in the European Union by investing.
With a property investment of €300,000 and a three-year bank deposit of €30,000, investors secure permanent residency with the option to obtain citizenship after seven years.
For more information, look at our guide to the Cyprus Permanent Residence Program.
Antigua and Barbuda IIP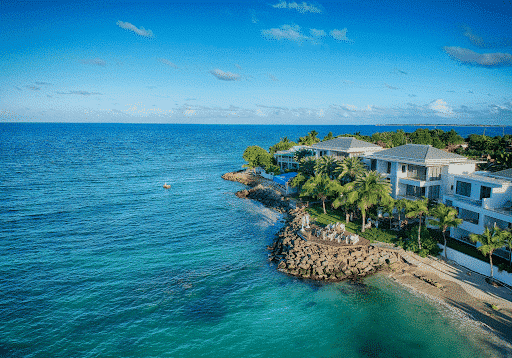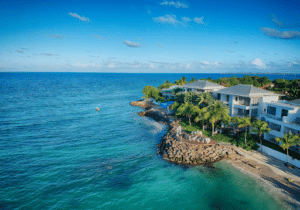 One of the most stunning island nations in the Caribbean, Antigua and Barbuda runs a hugely popular investment migration program that offers citizenship to investors in exchange for a $100,000 donation to the country's National Development Fund (NDF).
The government provides several alternative options for investment, including $200,000 in approved real estate projects (to be held for at least five years), and donating to the University of the West Indies Fund. Typically, you are granted a passport within three to six months of submitting your application, and your family members are also eligible for passports.
For more information, check out our Antigua and Barbuda citizenship guide.
Dominica IIP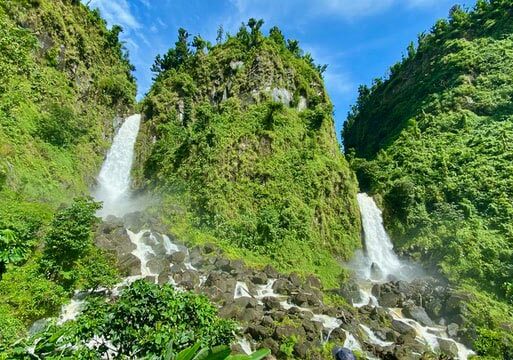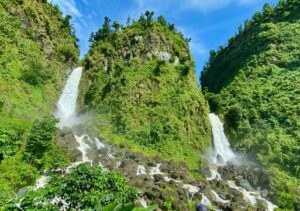 Dominica's immigrant investor program is internationally acclaimed for offering the most value to foreign investors and business people. With investments starting from $100,000, immigrant investors can gain citizenship by investing in this slice of paradise within three to six months.
With excellent real estate options, world-class beaches, delicious cuisine, and proximity to the US, living in Dominica is perfect for people looking to retire in the Caribbean and live in peace. A Dominica passport gives you visa-free travel and visa-on-arrival access to over 140 destinations, including Australia, Europe's Schengen Area, and Hong Kong.
For more information, take a look at our guide to getting citizenship in Dominica.
St. Kitts and Nevis IIP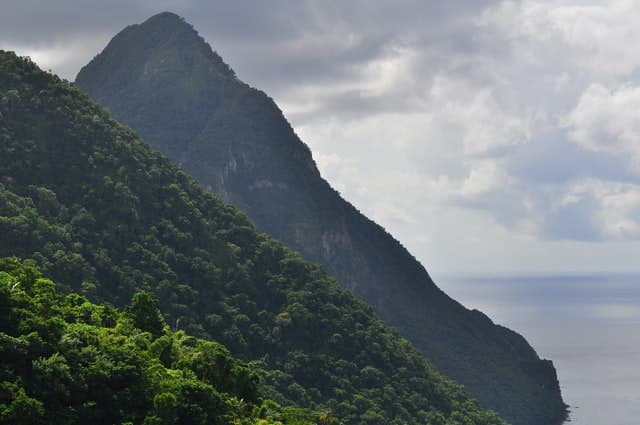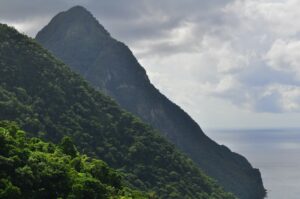 St. Kitts and Nevis offers the most flexible program for immigration investment. Acquiring a St. Kitts and Nevis passport starts with a minimum contribution of $250,000 to the Sustainable Island State Contribution (SISC). Families typically opt to invest in property at the minimum value of $800,000 for a single-family private house, which can be reduced to $400,000 for joint ownership.
You don't need any business experience to apply for citizenship by investment, nor is there a residence requirement before, during, or after the application. A key bonus of the program is that you can include a dependent spouse and children in the application, as well as enjoy visa-free access and options for eVisas to more than 150 countries with a St. Kitts and Nevis passport.
Check out our St. Kitts and Nevis citizenship by investment guide for more information.
Grenada IIP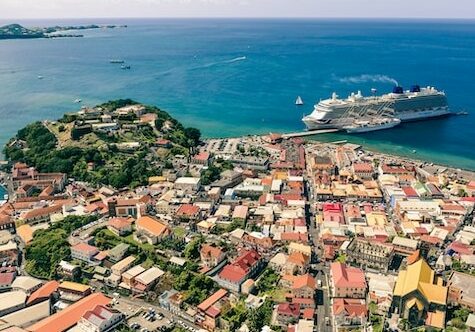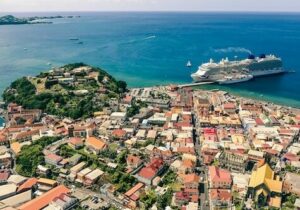 Grenada's economic citizenship program is internationally recognized as one of the best family investment programs. Investment requirements start with a contribution of $150,000 to the country's National Transformation Fund (NTF). There is also the option for a joint or sole property purchase.
The country provides excellent approved real estate projects for investment and a world-class lifestyle in a Caribbean paradise. Furthermore, Grenada is the only Caribbean country offering investors the chance to settle in the USA through the US E-2 Visa Program.
Check out our Grenada citizenship by investment guide for further information on investing in Grenada.
Turkey IIP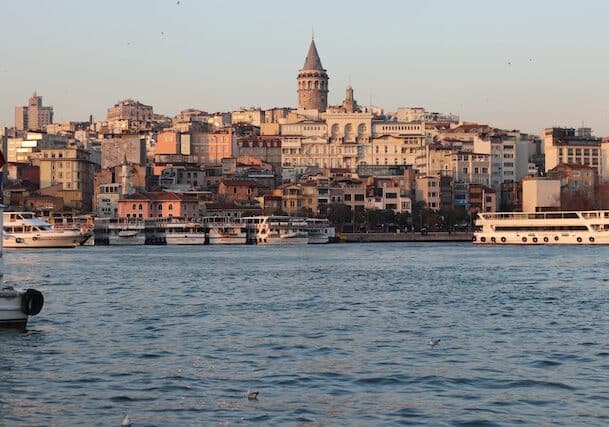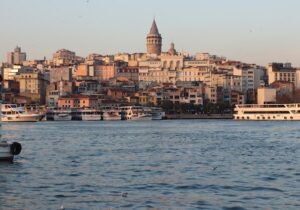 Turkey offers a compelling CBI program for several reasons, one of the main ones being its program's affordability. Compared to many other CBI programs, Turkey's investment thresholds are relatively low, and coupled with the low cost of living, it's ideal for expats looking for more accessible CBI options.
Investments start from $400,000 in real estate, and different to Caribbean citizenship by investment programs, real estate purchases are not restricted to specific locations or government-approved real estate projects.
For more information, check out our Turkey citizenship by investment guide here.
Vanuatu IIP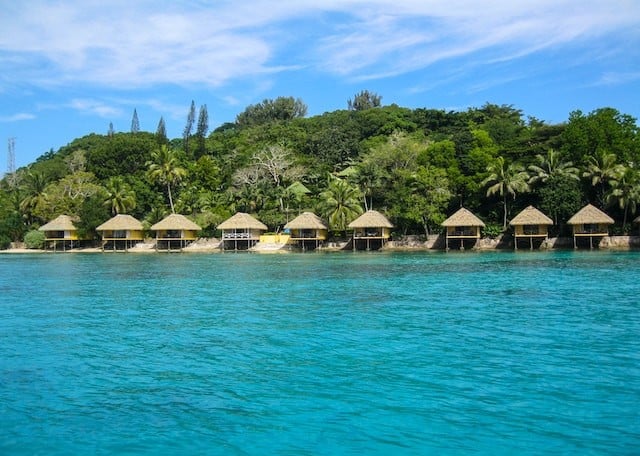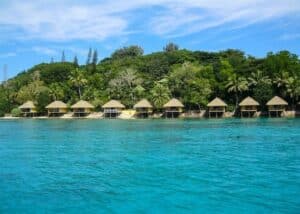 Vanuatu has one of the most cost-effective CBI programs globally, making it an attractive option for investors seeking second citizenship at a reasonable investment level. The program boasts a straightforward application process, with just one investment option:
A contribution of $130,000 to the government fund. Due to the simplicity of the application process and qualifying investment, the country offers the fastest CBI program available, with citizenship granted within two months.
For more information, explore our Vanuatu citizenship by investment guide.
US EB-5 Immigrant Investor Program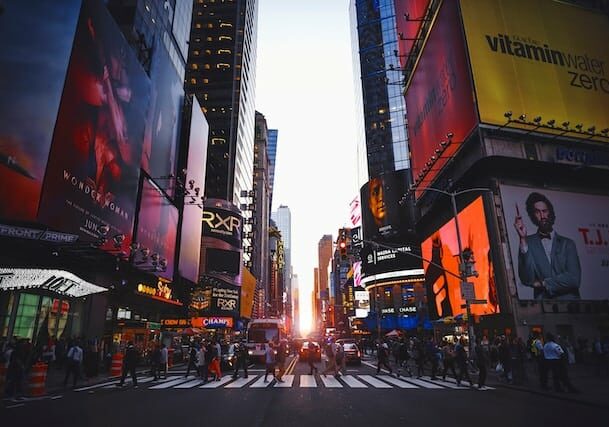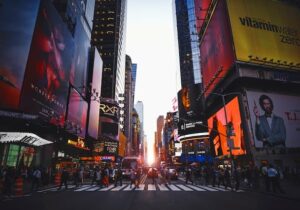 In 1992, US Congress established the EB-5 Immigrant Investor Program, also called the Regional Center Program, which grants EB-5 residence visas to foreigners who invest in commercial business associated with regional centers approved by USCIS based on business proposals promoting economic growth. The EB-5 requirements are twofold. Firstly, you must make a capital investment in a new commercial enterprise of no less than $1,050,000.
The required investment can be reduced to $800,000 by investment in areas of high unemployment, also referred to as Targeted Employment Areas. The business must be established in a Targeted Employment Area (TEA) to qualify for the reduced amount. A Targeted Employment Area is usually a deprived or rural area with high unemployment. A TEA has an average unemployment rate of at least 150 percent of the national average.
The second requirement is job creation; You must plan to create or save at least ten permanent full-time jobs for qualified US workers. The key benefits include becoming a Conditional Green Card holder with the freedom to leave and enter the USA as a permanent resident.
An alien entrepreneur can remove the conditional status on their Green Card after holding it for two years. Green Cards provide a path to US citizenship for successful investors and their family members.
You can consult our US EB-5 Immigrant Investor Program guide for more information.
UK IIP (Innovator Visa)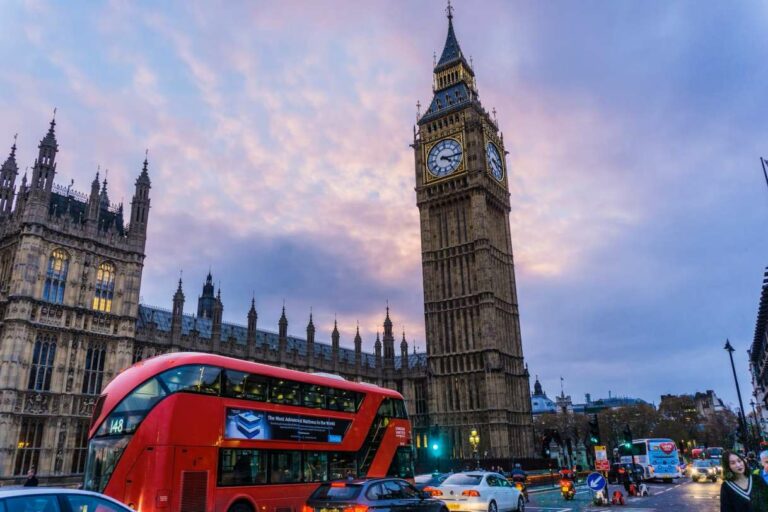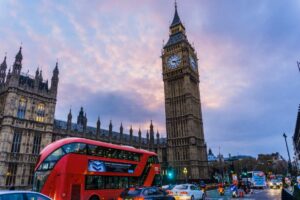 The UK has its own version of an investor program, allowing entrepreneurs who establish innovative commercial enterprises that create jobs to obtain a temporary residence visa leading to permanent residency in just three years. In exchange for their contributions to promoting economic growth, eventual citizenship is possible.
The Home Office, the government agency that manages citizenship and immigration services in the UK, requires applicants to secure a letter of support and investment from an approved endorsing body in the country. The investment must also be in active and trading UK-registered companies. After three years, investors can apply for Indefinite Leave to Remain (ILR).
For more details, look at our UK citizenship by investment guide.
Canada IIP (Immigration by Investment Program)
Canadian immigration by investment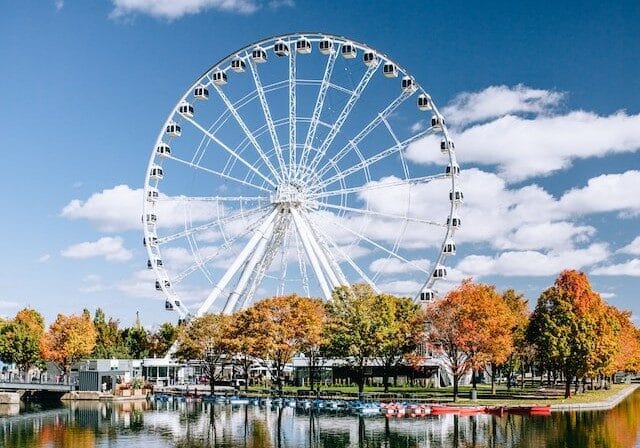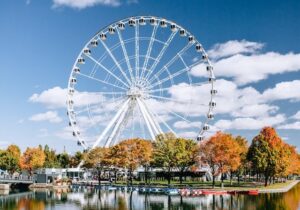 is undoubtedly possible for a foreign national. Widely considered one of the best countries in the world to live in, Canada has much to offer international investors, and provides several immigrant visa options. Successful applicants can become Canadian lawful permanent residents through the Canada Start-Up Visa Program. Like the UK Innovator Visa, Start-Up Visas in Canada require innovative business ideas that create jobs and are funded and supported by designated organizations.
The program's advantages include access to affordable, high-quality education, vibrant and multicultural cities, and as a country with one of the world's highest welfare standards, you'll never be left high and dry should difficult circumstances arise.
The Canadian Start-Up Visa program is an excellent choice for applicants wanting to do business and access the entire North American market. Canadian immigration law allows immigrant investors to apply for Canadian citizenship after a five-year residence period.
A previous option for investment was the Quebec Immigrant Investment Program (QIIP), which required a government bond contribution of CAD 1.2 million for five years; however, this program is currently suspended and is expected to be reinstated in 2024.
What is the best investor visa program?
Malta immigration investment program
The best investor visa program depends on which elements of the program are important to you. The could be the fast application process, including additional family members in the application. Malta's Permanent Residence Program is considered one of the best, with numerous advantages, including:
A range of affordable investment options starting from €300,000 plus an economic contribution and donation
A high-performing real estate market, making a property investment for residency extremely valuable
The right to live, work and study in Malta
Freedom of opportunity for you and your immediate family (they qualify for the program too)
The ability to travel anywhere in Europe's Schengen Area
Special tax benefits
Granting you a life in a beautiful sunny nation with low crime rates, affordable living costs, and excellent quality of life
For more information, check out our guide to Malta residency by investment.
Learn More about Our Investor Visa Services
Global Citizen Solutions is a boutique consultancy firm with years of experience delivering bespoke residence and citizenship by investment solutions for international families.
With offices worldwide and an experienced, hands-on team, we help clients worldwide acquire immigrant investment visas while diversifying their portfolios with robust investments.
Learn more about our citizenship and immigration services by speaking to one of our dedicated consultants.
Investment-based immigration is increasingly popular. Many countries now provide immigration through investment pathways to secure residency and citizenship.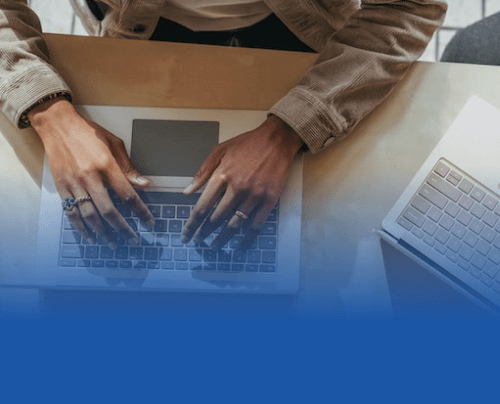 You can see some more articles by us that may interest you here:
Frequently Asked Questions about Investment Immigration Programs
What is migration by investment?
Migration by investment is when investors are granted an immigrant visa for residency or the right to become a citizen in exchange for investing in a country's economy.
Is investing in a visa worth it?
Whether investing in an immigrant visa is worth it depends on various factors, including your personal circumstances, financial objectives, and the specific terms and conditions of the investment visa program you are considering. The considerations for investing in investor visas often revolve around factors like the desire to become lawful permanent residents or citizens, accessing investment opportunities, or optimizing taxes.
What's the best investor visa to obtain?
The best investor visa to obtain is the Malta Permanent Residence Visa. This is because Malta has many affordable investment options, with the potential to earn back some of the money in investment returns. The visa application process is smooth, and you have direct access to the EU trading bloc.
Regarding citizenship, Dominica offers the best citizenship by investment program, according to the CBI Index Report. Investors can gain citizenship and Caribbean passports for themselves and their immediate family members with a minimum investment of under $200,000.
What is residency through investment?
Residency through investment is investing in a country in exchange for legal residency. Many countries worldwide run programs, offering 'Golden Visas,' 'Golden passports,' or 'residency by investment.' The prerequisites can entail a short or long-term investment in various options.
Will I be required to reside in the country where I invest?
The requirement to reside in the country where you invest depends on the specific investor visa program and the country's laws. Countries have different rules and regulations regarding investor visas; some may require residency for a minimum period, while others may not.
Can I eventually apply for citizenship through an Immigrant Investor Program?
Some investor programs provide the opportunity to obtain citizenship directly through investing. The Vanuatu citizenship by investment program grants citizenship to investors within two months. Residency by investment programs in most countries provides a route to citizenship through naturalization.
Can I apply for an immigrant investor program as a tourist in the country?
Most investment immigrant visas require investors to submit immigrant visa applications to the country's consulate or embassy in their country of residence or citizenship.
What happens if my application for an immigrant investor program is rejected?
Should your application for an immigrant visa be rejected, the specific consequences and options available will depend on the country's immigration policies and the program's terms. Some programs offer an appeal process, while others may refund the initial investment should the application be unsuccessful. 
Is there a quota or limit on the number of participants in investor programs?
In addition to distinct program requirements, most countries have quotas or limits on the number of participants allowed to apply for their investor programs in total or within a specific timeframe. These quotas or limits are often set to control the influx of immigrants and manage the program's impact on the local economy and society.