Composed of a string of 80 islands, Vanuatu is the ultimate paradise for expats looking to upgrade their lifestyles. As an island nation by the South Pacific Ocean, Vanuatu is made up of mountains, lush tropical rainforests, and turquoise blue waters. Thanks to Vanuatu's citizenship by investment, international investors can obtain passports from this beautiful island in just two months!
In this guide, you can find out more about how to get citizenship in Vanuatu.
What is Vanuatu citizenship by investment?
Vanuatu citizenship by investment is a program that awards qualifying investors with passports in exchange for an investment in the country's economic prosperity. Launched in 2017, this is the only program of its kind in the South Pacific. Also referred to as the Vanuatu Citizenship Development Support Program (DSP), it's one of the fastest and most straightforward ways to acquire a second passport.
While Vanuatu's citizenship program isn't the cheapest option, it certainly is one of the easiest ways to get citizenship, with relatively few investor requirements. Owning a Vanuatu passport is particularly rewarding for private individuals looking for some peace and quiet.
Vanuatu Citizenship Benefits

There are plenty of Vanuatu citizenship benefits to consider. From the added security of having a plan B in case of a crisis like a pandemic to diversifying your assets and living in an English-speaking nation that resembles paradise, having a Vanuatu passport broadens your horizons.
Vanuatu citizenship benefits include:
Visa-free access to 96 countries, including the UK, Singapore, Hong Kong, and Russia
Minimum investment from $130,000
Receive your passport within two months
No personal taxation; no wealth tax, inheritance tax, gift tax, capital gains tax, or income tax
No residence or interview requirements
The entire family is eligible for Vanuatu passports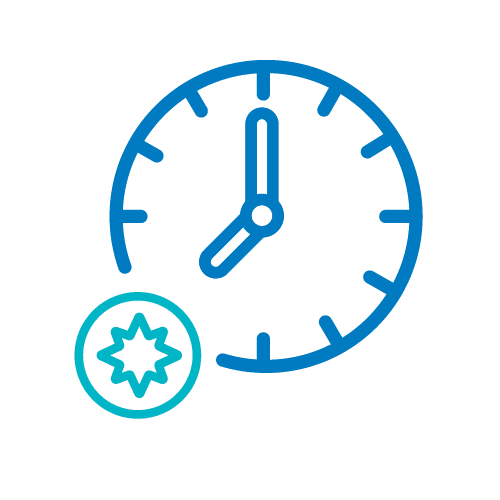 Passport in two months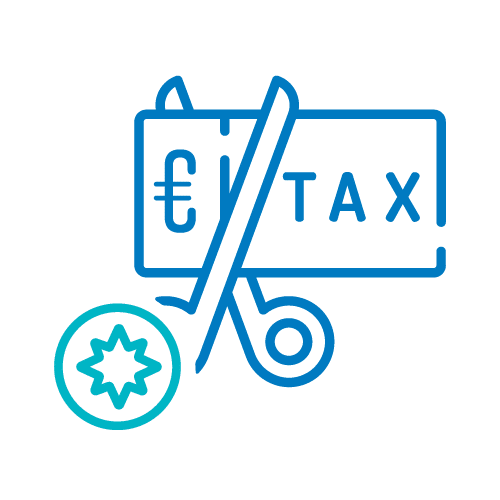 Great tax benefits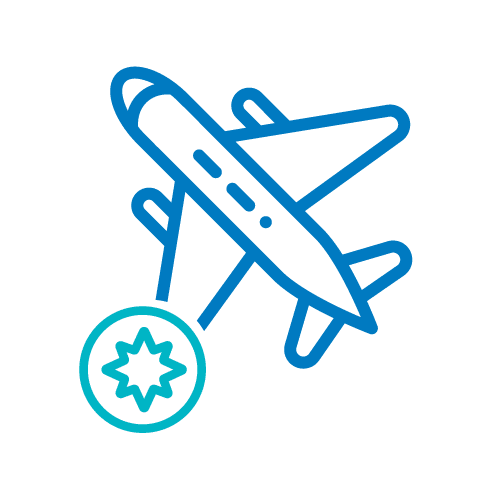 Visa-free travel to 96 countries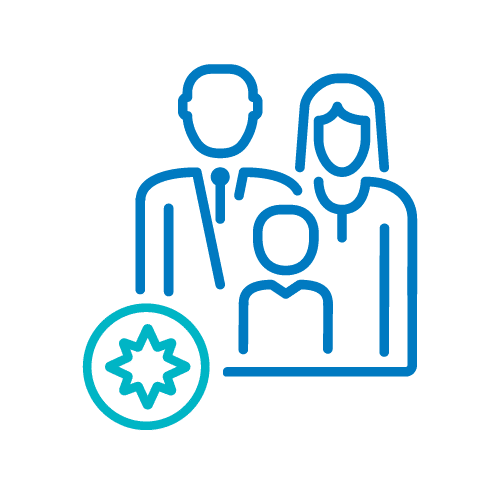 Passports for the whole family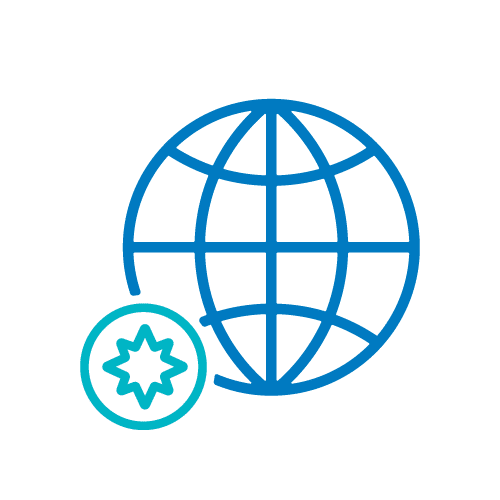 No residency requirements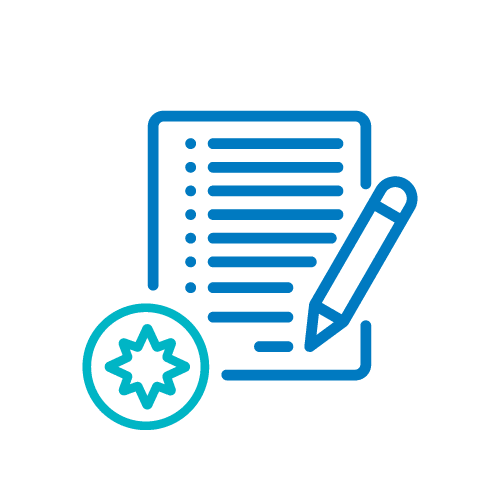 No tests or interviews
Vanuatu Citizenship
The best advantage of this citizenship program is that a Vanuatu passport grants you visa-free travel to 96 countries, including the UK, Singapore, Hong Kong, and Russia.
Vanuatu citizens also benefit from fast-track processing when traveling to Commonwealth countries like Australia, Canada, and New Zealand. Vanuatu passport holders can stay up to six months per year in the United Kingdom without a visa.
If you have an international business to run, which requires a lot of travel, then a Vanuatu passport is worth the investment.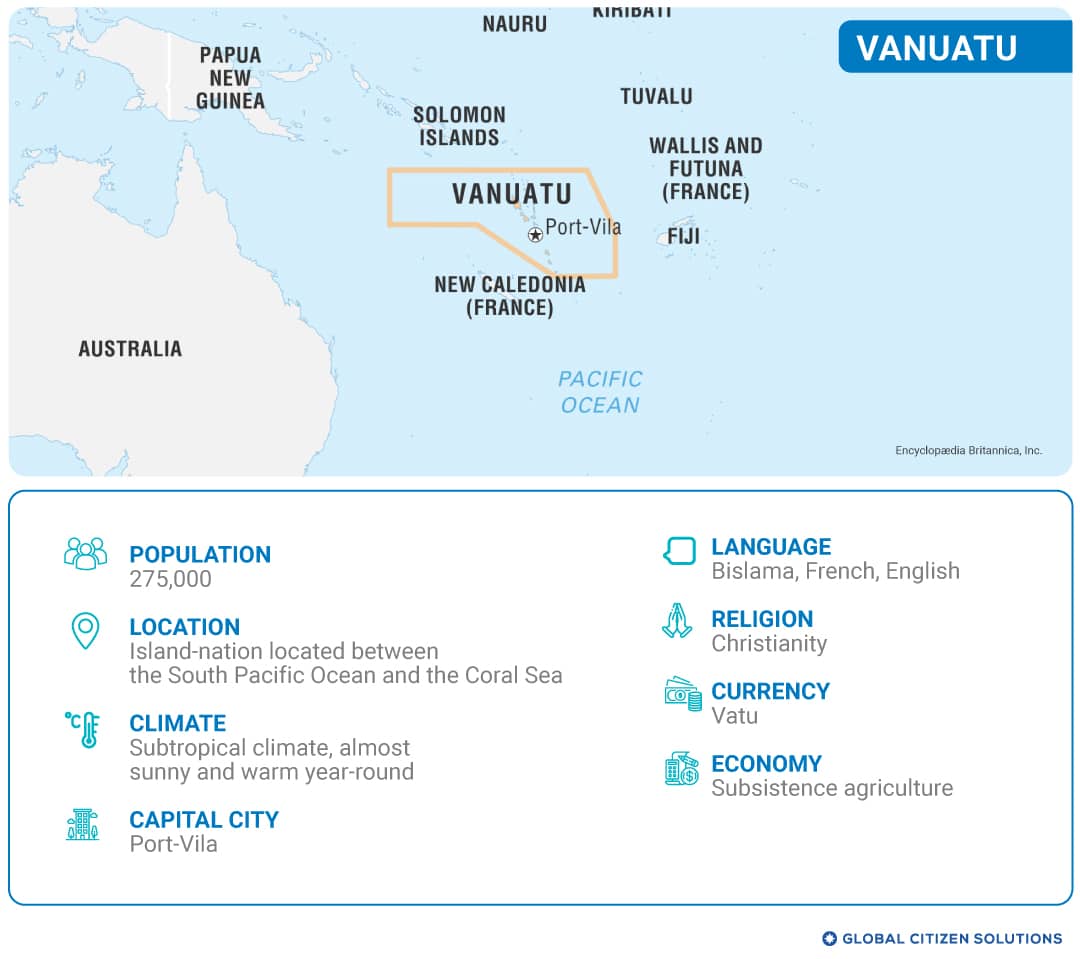 Citizenship Requirements
There are a couple of citizenship requirements to consider before applying.
You must:
Be over 18 and under 65 years old at the time of application
Make a minimum non-refundable investment of $130,000
Hold a clean criminal record
Have equivalent to or exceeding $250,000 in your bank account
The program is not open to nationals from Iran, Iraq, Syria, North Korea, or Yemen unless the individual has a permanent residence outside such countries and has lived outside of the country for more than five consecutive years.
What family members qualify for Vanuatu citizenship?
The following family members qualify for Vanuatu citizenship:
Spouse and dependent children
Dependent children in education
Dependent parents of the main applicant, as well as dependent grandparents
Vanuatu Citizenship by Investment Requirements
To obtain Vanuatu citizenship, you must make a non-refundable contribution to Vanuatu's local development fund. The purpose of this donation is to support the country's infrastructure, development, and economic growth in the region. The invested sum depends on how many applicants there are.
The minimum investment requirement for one person is $130,000 or $180,000 for a family of four. Additional dependents can be added for an extra fee of $15,000 each. To prove that this requirement can be met, you must show proof of having no less than $250,000 in your bank account.
Vanuatu Tax Considerations

A key benefit of the Vanuatu citizenship program is that if you decide to live there full-time, you don't need to pay any tax on your worldwide income, plus no tax on personal income, inheritance, or gifts. This makes living in Vanuatu particularly appealing among expats, especially digital entrepreneurs who prefer to own tax-friendly second passports.
Check out our article: Vanuatu Taxes for Individuals and Companies – What You Need to Know.
Citizenship by Investment Application Process
The citizenship application processing time usually takes 45 days. You can expect to receive your passport within two months of submitting your application.
Citizenship Timeline
3-4 days

Preparation
Consult with a specialist firm about the program requirements, and prepare your required documents for submission.
3-4 days

Application Submission
Submit your application, and wait while the Vanuatu government performs due diligence checks and goes through your application. If successful, you'll receive a pre-approved letter.
5 days

Investment
Make the required investment and provide proof to the citizenship commission.
30 days

Passport Received
Take the Oath Swearing Ceremony. Congratulations, you're now a citizen of Vanuatu!
Citizenship by Investment - Step-by-Step
Obtaining citizenship in Vanuatu is a straightforward, quick process.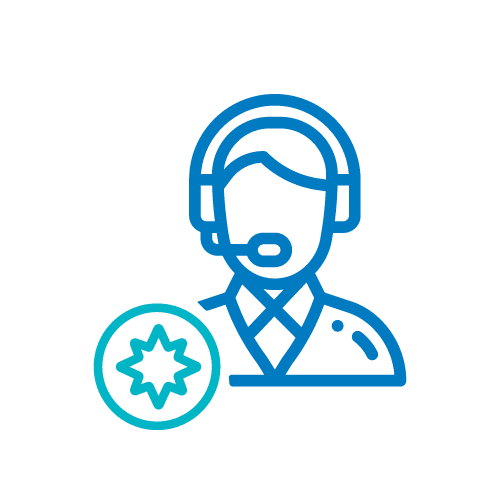 1. Initial consultation with Global Citizen Solutions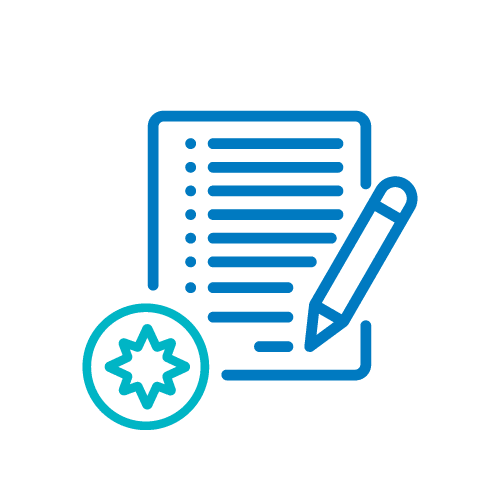 2. Complete all application forms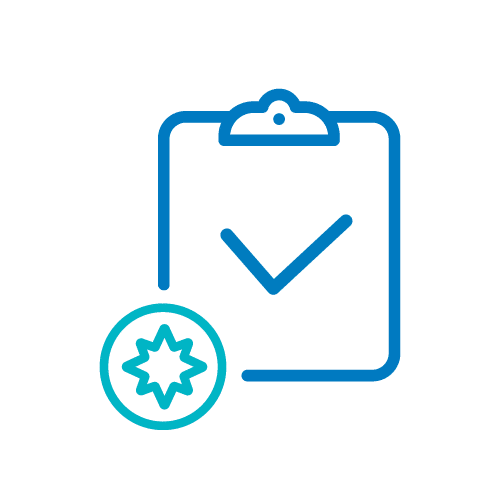 3. Due diligence checks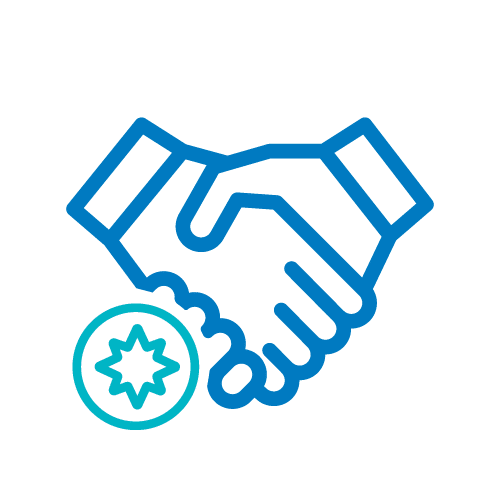 4. Pre-approval confirmation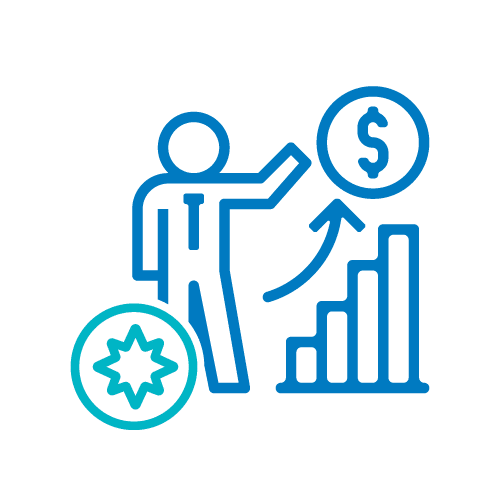 5. Invest & provide proof of investment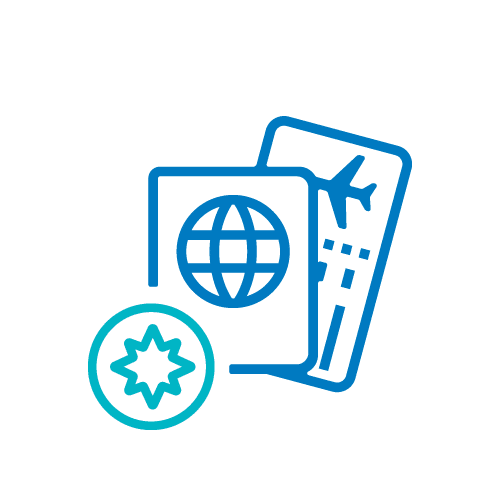 6. Oath-swearing ceremony & passport
Step 1: Initial consultation
Our specialist advisors will walk you through the Vanuatu Citizenship by Investment Program requirements. We can assist you in all matters related to the program.
Step 2: Complete all application forms
Collate and check the required documents, then submit your application.
Step 3: Due diligence checks
The Vanuatu government will perform due diligence checks to confirm eligibility for the scheme.
Step 4: Pre-approval confirmation
The government will pre-approve your application, depending on meeting the investment requirement.
Step 5: Invest and provide proof of investment
Upon receipt of a letter of approval, invest the required amount and provide proof.
Step 6: Oath-swearing ceremony and passport
Once you receive your citizenship certificate, you must take the Oath. You can arrange the Oath Swearing Ceremony at your preferred location for an extra fee. On the day of the ceremony, applicants receive their Vanuatuan passports. The passports are valid for ten years and are renewable for the same period.
Required Documents
The following documents are required for application:
A completed citizenship application form
Certified copy of your passport (must be valid)
Certified copy of your national identity card
Police clearance
Pass the Vanuatu due diligence check
If married, a marriage certificate
Medical certificate proving you're in good health
A comprehensive personal profile outlining your employment history (curriculum vitae)
Colored passport photograph
Proof of having sufficient funds, at a minimum of $250,000
Vanuatu Citizenship Price
Minimum Donation to the Vanuatu Development Support Program:
Single applicant: $130,000
Main applicant + Spouse: $150,000
Main applicant + Spouse + 1 child (or other dependent): $165,000
Main applicant + Spouse + 2 children (or other dependents): $180,000
Families of 5 persons or more: + $15,000 for each additional person
Additional fees:
Due diligence: $5,000 
Passport processing: $160 per person 
Citizenship certificate: $120 per person
Application fee: $100 per person 
Why work with Global Citizen Solutions?
Global approach by local experts. We are corporate members of the Investment Migration Council, with local expertise in Vanuatu.
100% approval rate. We have never had a case rejected and will offer you an initial, free-of-charge, due diligence assessment before signing any contract.
Independent service and full transparency. We will present to you all the investment options available, and all expenses will be discussed in advance, with no hidden fees.
An all-encompassing solution. A multidisciplinary team of immigration lawyers, investment specialists, and tax experts will take into consideration all your and your family's mobility, tax, and lifestyle needs.
Confidential service and secure data management. All private data is stored within a GDPR-compliant database on a secure SSL-encrypted server.
FAQs:
How to get citizenship in Vanuatu?
It is possible to gain Vanuatu citizenship by marriage, birth, or residence. However, the easiest and fastest way to acquire citizenship is to apply for Vanuatu citizenship by investment program. It's the only citizenship program in the Asia-Pacific region, and the minimum investment required is $130,000 for a single applicant. Once you pass the due diligence check and provide proof of your investment, you can become a Vanuatu citizen in between 1-2 months.
Check out our article: Vanuatu Real Estate Market – A Complete Guide.
Where is Vanuatu?
Vanuatu is an island country located in the South Pacific Ocean. It's approximately 1,750 kilometers (1,090 miles) east of northern Australia, 540 kilometers (340 miles) northeast of New Caledonia, east of New Guinea, southeast of the Solomon Islands, and west of Fiji.
What are the advantages of Vanuatu citizenship?
The Vanuatu citizenship benefits are numerous. Visa-free travel is a huge bonus for investors since you can travel without a visa to 96 destinations, including the United Kingdom, Hong Kong, Singapore, and Russia. With citizenship, you can enjoy zero tax on your worldwide and personal income, plus you gain the right to live and work in this beautiful island nation. In the event of a calamity or pandemic, a second passport is extremely invaluable in giving you more freedom of options as well as enhanced personal and financial safety. Vanuatu citizens can also bank at any of Vanuatu's banks, while foreigners are limited to certain banks.
What is the cost of Vanuatu citizenship?
The cost of Vanuatu citizenship depends on how many applicants are included in the application. The main applicant must donate $130,000 to Vanuatu's local fund in order to be granted citizenship. For a family of four, it costs $180,000, plus application fees, government fees, and due diligence fees.
How does Vanuatu bitcoin citizenship work?
While Vanuatu is a crypto-friendly nation, it does not yet allows investors to pay in bitcoin for citizenship. Rather, you can process your payment via an Authorized Agent who, on your behalf, will trade the bitcoin in USD with the Vanuatu government.
Does Vanuatu recognize dual citizenship?
Vanuatu recognizes dual citizenship, meaning you don't have to renounce your previous nationality to get a Vanuatu passport.
What is the Vanuatu Citizenship Act?
The Vanuatu Citizenship Act is legislation passed by the government of Vanuatu in 1980 that permits citizenship by naturalization and renunciation of citizenship. The Act also established a Citizenship Commission.