Picture shimmering turquoise blue waters and tropical birds chirping as the sun's rays peek through palm trees. That's Vanuatu for you. Vanuatu is a small Oceania island nation surrounded by the South Pacific Ocean that has attracted a ton of expats over the years from all corners of the globe. If you're considering relocating or investing in this nation, the good news is that the Vanuatu property market is prospering, with real estate investment being an extremely viable way for savvy investors to accomplish their goals. In our guide, we'll cover everything you need to know about buying property here.
Why tap into the Vanuatu real estate market? 
Buying real estate in Vanuatu island is a fantastic option for expats looking to own a holiday home or second nest to meet the needs of their lifestyle. Likewise, foreign investors will be pleased to hear that the real estate market in Vanuatu is stable, with plenty of affordable property types on offer. In fact, making a good return on your investment is a genuine possibility in Vanuatu.
So, what are some advantages of owning real estate in Vanuatu? The list below describes some perks of life in Vanuatu:
One of the few countries in the world where waterfront properties are cheaper than one-bedroom properties in the city or suburbs 

Range of property and land available to suit all budgets and tastes

No property tax

Warm climate

Unspoiled beaches and lagoons

Friendly local population

2-4 hour flights from Brisbane, Sydney, Auckland, Melbourne, New Caledonia, and Fiji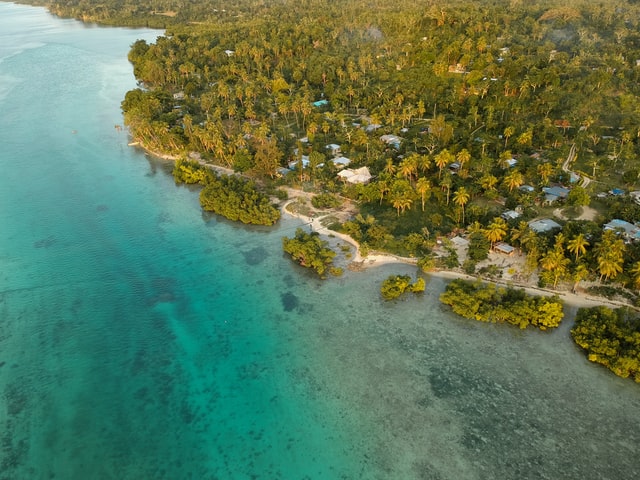 Buy Vanuatu Real Estate and Enjoy:
When you purchase property in Vanuatu, you are fortunate enough to enjoy the following:
A range of real estate options offering exceptional value for money

Affordable and equally stunning beachfront sections 

Coastal properties with comfortable modern living facilities and stunning views over the South Pacific
Can foreigners buy real estate in Vanuatu?
Absolutely yes. There are no restrictions on foreigners buying property, be it commercial property or residential property. The market is prospering, showing a positive correlation between foreign property investment and the economy. A non-citizen may be asked to supply references (such as a financial reference and a professional reference) from a local firm for urban purchases, but that's generally it when it comes to the requirements for purchasing a property. Secondly, there is no requirement for property owners or legal residents to live in Vanuatu. So it's perfectly possible to purchase property and not live on the island.
Can foreigners live in Vanuatu?
Yes, foreigners can definitely live in Vanuatu. One of the ways to do that is by applying to Vanuatu's Citizenship by Investment Program, which aims to attract foreign investment to the country. You can obtain a Vanuatu passport in two months for a $130,000 non-refundable donation to Vanuatu's development fund.
Check out our article, Vanuatu Citizenship by Investment – The Ultimate Guide by Experts, to learn more.
Real Estate Investment
Investing in property in Vanuatu is a reliable way to diversify your portfolio, protect your assets, and even make an income on the side. There are various properties to pick from, including waterfront land and bungalows, beachfront villas, and apartments, as well as buying land or even a private island. Land prices have increased over the years, making real estate investments in land highly attractive. 
Most investors buy property on the island and then sub-let or rent the space to holiday goers. Earning rental income from the tenanted property is realistic since Vanuatu's tourism sector is booming, attracting a large swathe of visitors to its shores. Moreover, capital growth is attainable, mainly if you invest in quality waterfront property. If you prefer to have long-term tenants, with contracts ranging from 1 to 3 years, you can expect the rental income from a good family home with three to four bedrooms to be from $1,200 to $2,000 per month.
Overall, property investment is highly encouraged and recommended by the Vanuatu government, which passed legislation protecting foreign investors, including the Strata Titles Act. This makes it easier for people to invest in Vanuatu real estate for sale, with almost guaranteed profitable return rates.
Real estate investment requirements 
To invest in property as a foreigner, you must be aware of the following factors:
There is no freehold land in Vanuatu. All investments and privately held land in Vanuatu (apart from custom land and public land) are leaseholds in nature. The leasehold term is usually 50-75 years.

Properties are sold under a full title guarantee, and investors are protected by Vanuatu's Land Leases Act.

You don't need to be a resident to purchase property.

You don't need a license of any kind.

You are subjected to the same laws and regulations as any local purchaser of real estate.

A leasehold-registered interest rate applies to all purchases.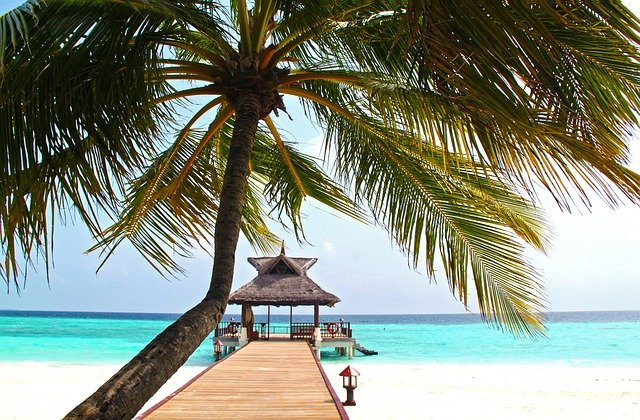 Vanuatu Real Estate Investment Benefits
With well-chosen assets, foreign investors can benefit from predictable cash flow, excellent returns, tax advantages, and diversification — and it's possible to leverage real estate to build wealth.
In Vanuatu, real estate values tend to grow over time. If you make the right kind of property investment, it's possible to turn a profit when it's time to sell.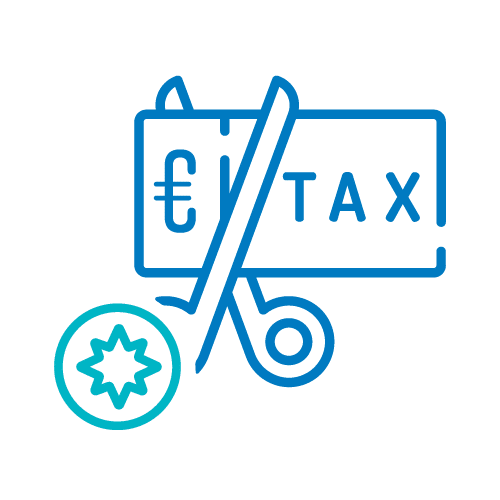 No income tax, capital gains tax, or estate tax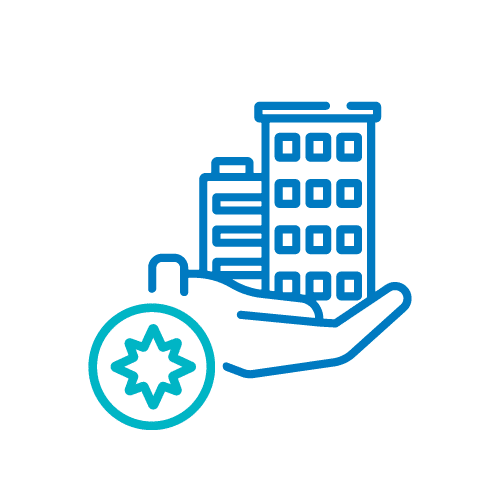 Investment holiday homes with great potential in returns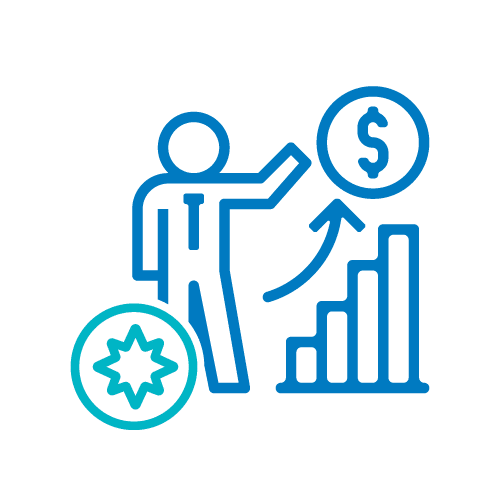 A stable real estate market
Where to buy real estate in Vanuatu?
As an individual looking to become a new owner of residential property, the best places are Port Vila, Tassiriki, Elluk, the Harbourfront, First Lagoon, Second Lagoon, Bellevue, and Malapoa. The oceanfront subdivisions near town like Dream Cove, Angelfish Bay, Paradise Cove, Bukura, Narpow Point, and Havvanh Harbour are also excellent options.
If you're looking to invest in commercial real estate, then the CBD, main street, and the central harbourfront are good options. If you're thinking of buying land, then consider the Efate and Santo islands.
Vanuatu waterfront properties
Current listings will show seaside villas and retreats with a swimming pool, private beaches, waterfront land, and commercial property. The choice is yours! There are heaps of waterfront properties on offer at a fraction of the usual cost in countries like Australia and New Zealand.
In general, you can find a vast selection of waterfront properties in prime locations, with sizes, budgets, and facilities to suit all needs. From properties located right on unspoiled beaches to waterfront houses just a splash away from the ocean's surf, the right property is within reach.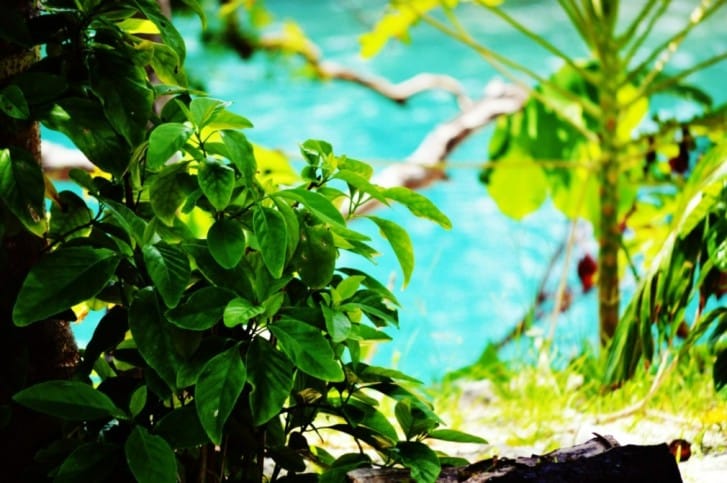 The Real Estate Market: An Overview
The real estate market has experienced the typical price and activity cycles that occur elsewhere. Overall, the real estate market has been stable, only fluctuating slightly. The government's implementation of the Strata Title Act in 2005 further secured Vanuatu's reputation as a property investment haven. Bolstered by the country's high-performing tourism industry, Vanuatu remains an ideal nation for property investment.
Local banks in Vanuatu even provide mortgages to approved applicants, offering from 70 percent to 80 percent on land packages and land and house packages, depending on the buyer's credit references. There are also plenty of local property management firms operating in Vanuatu, offering buyers the unique chance to manage their property for the busy holiday market.
Check out our article: Relocating to Vanuatu.
What are property prices like?
In Vanuatu, you'll find an array of property price points to suit every budget. For example, modern apartments range in price from $5,000 to $8,000 per square meter. When it comes to villas, you'll find a variety of options. From a three- to four-bedroom family villa for a few hundred thousand dollars to luxurious, contemporary villas for a few million dollars, nothing is off-limits on this island. You can even find oceanfront house plots between one to two acres for $100,000-$200,000 and modern apartments in Port Vila Harbour going for around $400,000.
Step-by-step guide on buying real estate in Vanuatu 
Buying property abroad may seem like a complicated process, but when it comes to buying Vanuatu real estate, it's actually quite straightforward. 
The steps are as follows:
Find a suitable property, with or without the help of a local real estate team.

Upon agreeing on a lease price, sign the Sale and Purchase Agreement and pay the deposit (usually 10 percent of the purchase price).

The vendor applies for a Lessor's Consent to Transfer or arranges a share transfer.

Stamp and registration duties are settled at the local Land Records Department. If you hire a solicitor, you will need to settle the fee.

A pre-settlement inspection of the property is conducted, or a search of the title is undertaken by the purchaser's side if desired.

The property sale is closed. The buyer submits all necessary documentation, including three original Transfer of Lease deeds already executed by Vendors, a copy of the Registered Title, the Settlement Statement, etc.
It generally takes about 155 days to finalize a transaction and complete a property transfer.
Transaction costs
Always factor in about 10 percent of the purchase price to cover acquisition costs. Stamp duty is 2 percent of the property price, and 5 percent is owed to the Ministry of Lands and Natural Resources. Different rules apply if you buy a property in a company name.
For transaction costs, factor in another 2.5 percent to cover miscellaneous fees like borrowing costs and unexpected expenses. If you decide to earn a rental income from your property, you must collect a 12.5 percent sales tax from your tenant and pay this to the government, along with a fee of about 7-10 percent to your property manager if you want them to manage the rental on your behalf.
If you own property in an urban area, municipal rates to cover refuse collection will set you back around $200 per year.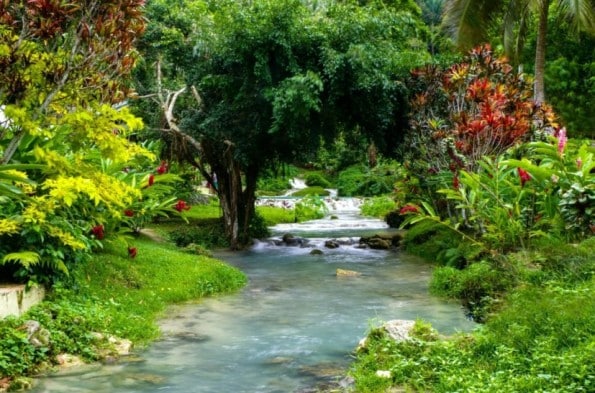 Property taxes
There are no property taxes in Vanuatu, only rental income tax, at around 12.5 percent.
Check out our article: Vanuatu Taxes for Individuals and Companies.
Seek specialized assistance for your property hunt
You don't have to go through your Vanuatu property hunt alone. We recommend you look for services provided by a professional real estate team and speak to a qualified and experienced real estate agent who will have the local knowledge of laws and requirements and be able to present you with the best options available, either commercial or residential property.
Keep reading
You may find the following articles helpful:
Frequently Asked Questions About Vanuatu Real Estate Market
Why consider tapping into the Vanuatu real estate market?
Investing in property in Vanuatu has plenty of perks, Investing in property in Vanuatu has plenty of perks, including owning a home in paradise with facilities like a swimming pool or beachfront access, no property or income tax, and a stable property market with the opportunity to earn back on your investment in returns. You can also find real estate services to manage rental properties and earn a rental income. Rental income tax in Vanuatu is 12.5 percent.
What's the real estate market like in Vanuatu?
The Vanuatu property market is stable, with minor fluctuations. There are many property types on offer at a fraction of the price in countries like Australia or New Zealand. We recommend contacting a real estate team, as they will have the local knowledge of the best property types to purchase, making it easier for you to buy your dream Vanuatu house in the South Pacific. There are different property types to buy in Vanuatu – some investors want to purchase Vanuatu houses located by unspoiled beaches, while others prefer to search for Vanuatu property-reduced opportunities.
What's the process of buying real estate in Vanuatu?
The process is as follows:
You must find the right property

Seek help from a real estate attorney

Agree on a lease price

Sign the Sale and Purchase Agreement

Pay the associated fees

Submit documentation

Book property for an inspection
How much does Vanuatu waterfront real estate cost?
As you can imagine, property prices depend on the houses themselves. A well-built and stylish three-bedroom beachfront house in Havannah Harbour costs $500,000, whereas a two-bedroom waterfront house in Narpow Point costs $220,000. However, a luxury four-bedroom hilltop villa in the town center of Port Vila costs $630,000.
Can foreigners buy real estate in Vanuatu?
Yes, there are no restrictions for foreign ownership in Vanuatu. Please note that you may be asked to provide a "financial reference" and a "professional reference" from a local firm. However, if you are planning to acquire a second passport, note that it's not possible to get Vanuatu citizenship by real estate investment. The Vanuatu Citizenship by Investment Program only offers one investment option: a non-refundable contribution to Vanuatu's Development Fund.
Visit our guide, Vanuatu Citizenship by Investment – The Ultimate Guide by Experts, to learn more.
Should I look for a Vanuatu real estate agent?
Yes, we recommend you use a local real estate agency. A real estate team based in Port Vila or other premium locations in Vanuatu will have up-to-date local knowledge of the market, access to current listings – including the best Vanuatu houses for sale and recently sold listings – and will be able to compare listings to ensure you will have access to be best opportunities. Don't underestimate the difference a real estate team can make, whether you are looking for residential property or a vacant land area to build your own beautiful property.