When it comes to banks in Vanuatu, you may find yourself with a lot of questions. Can I open an account as a foreigner? What type of account can I open? Can my business bank in Vanuatu? So, keep reading as we unpack everything you need to know, from the type of accounts you can open and the application process to how you can benefit from the island's favorable tax environment.
Banking in Vanuatu: An Overview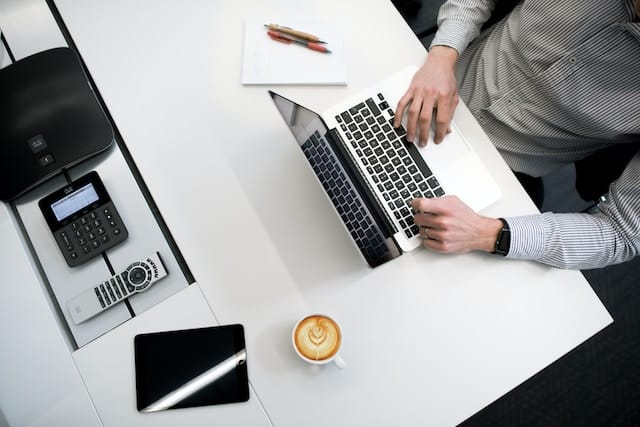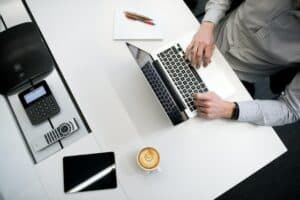 Vanuatu's banking system consists of the Reserve Bank, internationally recognized commercial banks, merchant banks, and an offshore banking sector. Commercial banks are permitted to provide services to non-residents, providing international banking services through correspondents, consultants, and branches.
There are five licensed banks currently operating in Vanuatu, all of which are under the control of the Central Bank of Vanuatu (also known as the Reserve Bank of Vanuatu). The national currency of Vanuatu is the vatu (Vt or VUV), and by default, all accounts are opened in this currency. However, some banks do offer the option to open a foreign currency account in Australian dollars, euros, and US dollars.
These banks offer similar services, including internet banking without extra charge, cash withdrawals from ATMs on the island, in-branch services, and – in some cases – mobile banking. Clients can also do international money transfers at each of these banks. The commission fee for an incoming transfer is Vt1,000-1,500, and for an outgoing fee, it is Vt2,500-15,000.
The Vanuatu Financial Services Commission administers the laws and regulations of Vanuatu's financial industry. Additionally, Vanuatu meets the requirements of the Financial Action Task Force (FATF), an international money laundering and terrorist financing watchdog.
Banks in Vanuatu
The following banks operate in Vanuatu:
ANZ Bank (Vanuatu) Limited (subsidiary of the Australian and New Zealand Banking Group)
Products and services: Offshore banking, investment call accounts, international access cards, international transactions, treasury services.
Bred Bank Vanuatu (subsidiary of a French bank)
Products and services: Personal banking services, loans, safe deposit boxes, online and mobile banking, business banking services, debit cards, and foreign exchange.
BSP Financial Group Limited Vanuatu (subsidiary of a Papua New Guinea Bank)
Products and services: Transaction accounts, online savings accounts, term deposits, home loans, personal loans, personal banking services, and business banking services.
National Bank of Vanuatu
Products and services: Domestic banking services, offshore banking, personal banking services, business banking services, debit cards, etc.
Wanfuteng Bank Limited
Products and services: Transactional accounts, personal banking, corporate banking, online banking, and international banking.
Vanuatu Bank 
Products and services: Account opening, eBanking, and online banking for corporations dealing with investments and trade instruments.
Offshore Banking in Tax-Free Vanuatu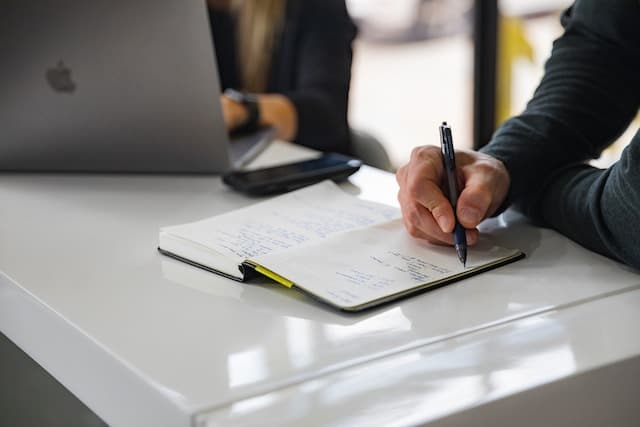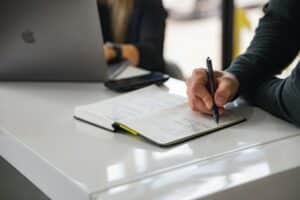 An offshore bank account is one that you hold in a country that you do not reside in. Offshore bank accounts allow you to make and receive payments, hold money, and open savings and investment accounts in different currencies. Offshore banking makes it easier for you to manage any financial commitments you have across various countries and regions, allowing you to make and receive regular international payments and transfers, as well as save, invest, and manage your money while abroad.
The offshore banking sector makes up a significant portion of the economy of the South Pacific islands, with many companies and high-net-worth individuals choosing to invest their money here.
In Vanuatu, there are several favorable tax conditions that have not changed in about twenty years. Firstly, Vanuatu's VAT rate is 12.5 percent, rather than the standard 15 percent found in other countries. Furthermore, international and domestic companies do not pay corporate tax, with companies also being exempt from capital and exchange control, meaning accounts are not required to be filed or audited.
You can see why many people consider Vanuatu one of the Caribbean's tax havens because of its favorable tax environment. In addition to the above benefits, you will not pay tax on income, inheritance, capital gains, or property.
Offshore banks in Vanuatu
As mentioned above, a benefit of opening a bank account in Vanuatu is that you can do so in any currency and without exchange controls. You will find two offshore banks in Vanuatu:
Vanuatu National Bank (NBV)
The only commercial bank in Vanuatu that also operates outside of Port Vila and Luganville, this financial institution has a network of 29 branches and agencies. NBV offers business banking, retail banking, rural banking, international banking, treasury banking, and investment banking services.
Both local and international customers can conduct business with foreign companies, remit money internationally, open foreign currency accounts, and more.
Pacific Private Bank
A small boutique institution specializing in wealth and asset management, Pacific Private Bank takes a limited number of customers while charging high fees of around €250 monthly. To open an account for your offshore business, you will need to pay a fee of about €500.
In addition to its offshore banking services, the company also provides tailored investment solutions and personalized private banking services to clients from across the globe.
How to Open a Bank Account in Vanuatu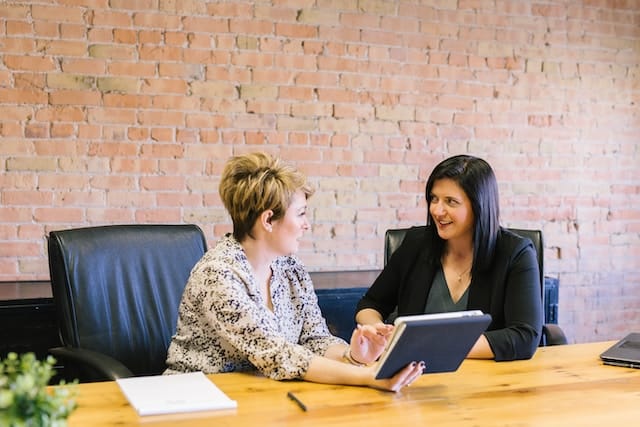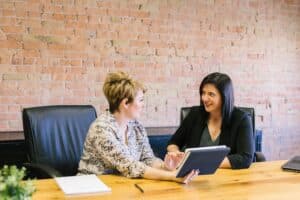 As mentioned, banks operating in Vanuatu provide personal banking services, business banking services, and international banking services.
Most of Vanuatu's banks require you to visit the branch to open your account. The only bank that allows you to open an account remotely is the ANZ Vanuatu Bank.
Additionally, banks follow different policies when it comes to providing services to foreign clients. For example, NBV and the Bred Bank Vanuatu offer services to foreign clients, while other banks may not.
Opening a bank account – necessary documents
Individuals must provide the following documents:
Completed application form
Valid identification document (passport, driver's license, etc. Some banks will ask for two identification documents.)
Certificate of income and origin of funds
Contact information (residential address and phone number)
Letter of recommendation from another bank (upon request)
Companies must provide the following documents:
Company constitution
Certificate of incorporation
Current business license
Registered trading name
Meeting minutes detailing company directors' authorization for bank account to be opened at the bank
Contact information
Address of primary place of business
Address of registered office
Name and address of registered agent (if applicable)
Declaration describing the beneficial owners of the company. These beneficiaries must be identified as per the bank's requirements.
Completed application form
Customer Due Diligence form
Activation amounts to open an account
| | | | |
| --- | --- | --- | --- |
| National Bank of Vanuatu (NBV) | | | |
| Vt50,000 for checking account (individuals and companies) | Vt500 for checking account (individuals and companies), savings account, foreign currency account | Vt5,000 for checking account (individuals and companies), savings account | Vt100 for checking account (individuals) |
| Vt1,000+ for savings account | | Vt100,000 for time deposit | Vt100,000 for checking account (companies) |
| Vt50,000 for time deposit | | | Vt100 for savings account |
| | | | |
Expert Tips for a Smooth Banking Experience
As you can see, there are many benefits to banking in Vanuatu, both as an individual and a legal entity. The country's laws for international businesses have cemented its status as a tax haven, with these companies being exempt from paying certain taxes in Vanuatu. For example, the International Companies Act exempts international companies from paying tax on income, capital gains, stamp duty, and business license fees.
Furthermore, these companies are not required to hold annual meetings, file annual returns, or appoint an auditor, and your records can be stored anywhere in the world. So, if you intend to open a bank account in Vanuatu for your company, ensure that you are informed on the laws regulating business banking and the requirements you need to meet to register your business.
The requirements for opening an account may vary across different banks, so it's important to check with them beforehand exactly what is required from you. As mentioned above, some banks do not provide services to international customers. As such, it is essential to confirm that a bank will provide the services you require to meet your specific needs before beginning the process of opening an account with them.
To ensure that you have the smoothest experience, we recommend speaking to a financial advisor or consultant familiar with Vanuatu's banking system. They will help you find the right bank that will meet your needs, ensure you know exactly what documents you must provide, and provide advice tailored to your circumstances.
If you are looking for a way to benefit from the services provided by banks without being restricted to ones that specifically serve foreigners and benefit from the many wonderful advantages offered by Vanuatu, you could pursue the path of citizenship.
How to obtain citizenship in Vanuatu?
Vanuatu offers a Citizenship by Investment Program that allows foreign investors to obtain a Vanuatu passport in exchange for a financial investment in the country. This is the only program of its kind in the South Pacific and is also known as the Vanuatu Citizenship Development Support Program (DSP).
For a minimum investment of $130,000, you can receive your passport in around two months and benefit from visa-free travel to 96 countries, limited taxes, and more, all without having to fulfill residency requirements.
Read more about the eligibility requirements and benefits of the program in our Ultimate Guide to Vanuatu Citizenship by Investment.
Why work with Global Citizen Solutions?
Global Citizen Solutions is a boutique migration consultancy firm with years of experience delivering bespoke residence and citizenship by investment solutions for international families. With offices worldwide and an experienced, hands-on team, we have helped hundreds of clients worldwide acquire citizenship, residence visas, or homes while diversifying their portfolios with robust investments. We guide you from start to finish, taking you beyond your citizenship or residency by investment application. 
Global approach by local experts. We are corporate members of the Investment Migration Council, with local expertise in Vanuatu.
100% approval rate. We have never had a case rejected and will offer you an initial, free-of-charge, due diligence assessment before signing any contract.
Independent service and full transparency. We will present to you all the investment options available, and all expenses will be discussed in advance, with no hidden fees.
An all-encompassing solution. A multidisciplinary team of immigration lawyers, investment specialists, and tax experts will take into consideration all your and your family's mobility, tax, and lifestyle needs.
Confidential service and secure data management. All private data is stored within a GDPR-compliant database on a secure SSL-encrypted server.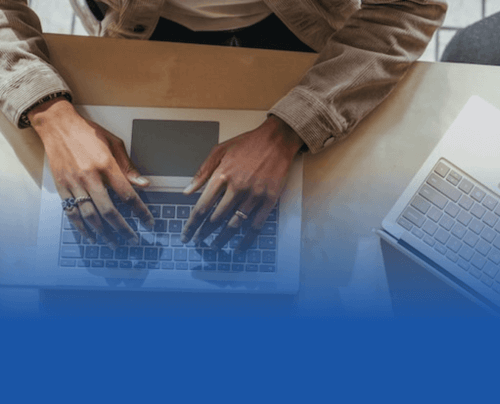 Frequently Asked Questions About Vanuatu Banking
Can a foreigner open a bank account in Vanuatu?
Yes, foreigners can open bank accounts at financial institutions in Vanuatu such as the National Bank of Vanuatu and Bred Bank Vanuatu. You can check on the bank's website or speak to them directly to confirm that they offer services to non-residents.
What are the largest banks in Vanuatu?
The National Bank of Vanuatu is the largest bank in the country.
Can I access business banking services in Vanuatu?
Yes, most of Vanuatu's banks offer business banking services to both local and international businesses.
Can I access personal banking services in Vanuatu?
Yes, Vanuatu's banks offer personal banking services to its clients. If you are not a resident or citizen of the country, you may need to enquire whether certain banks will provide services to you or not.
What is the currency used in Vanuatu's banking system?
Vanuatu's banking system uses vatu, the local currency.