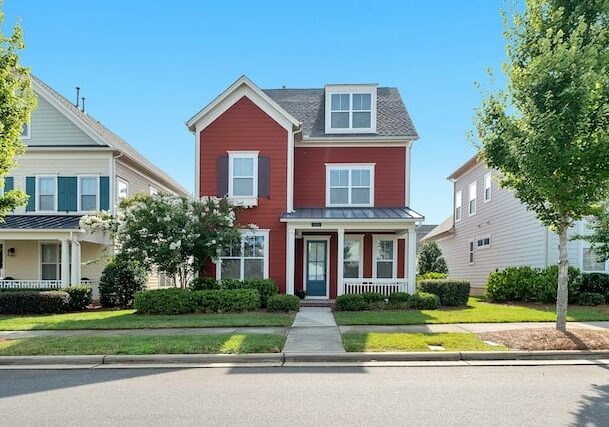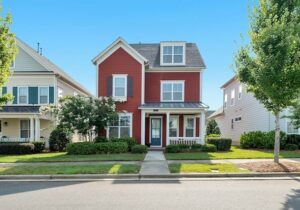 In a time where financial stability and economic growth are paramount, owning real estate is an emerging safety net for individuals seeking long-term sound investments and security. With the global real estate market offering many investment opportunities and numerous emerging markets entering the scene, aspiring foreign investors often face a pivotal question: "What is the best country to invest in real estate?"
Unraveling this question is as intricate as the mosaic of landscapes across the globe. From bustling urban centers and remote hideouts to tranquil coastal paradises and traditional villages, each country presents its own set of pros and cons for real estate investment.
This article will set out to decipher the optimal destination for real estate investment, exploring key factors that contribute to the attractiveness of a nation's property market. Whether you're one of the following:
A seasoned investor interested in seeking destinations with the fastest growing cities, a growing population, and a strong rental market
Among the young professionals intrigued by the idea of stepping foot in a foreign real estate buyer's market
We'll delve into the intricacies of finding the perfect destination for real estate investing.
Key Indicators to Consider When Assessing a Country's Real Estate Market
When evaluating a country's real estate market or considering an overseas property investment, several key indicators are crucial in assessing the overall viability and potential for real estate investment. These indicators provide valuable insights into real estate market stability, growth prospects, and real estate investing risk factors. Here are the key indicators to consider:
Economic stability and growth
A key factor for many individuals considering foreign investment in real estate is a stable real estate market with growth potential. From business people and young professionals to expats and retirees, economic stability and growth typically result in an increased demand for real estate, leading a diverse range of individuals to consider home ownership and purchasing commercial properties overseas.
Factors such as GDP growth, unemployment rates, and inflation can provide an understanding of the economic environment, directly and indirectly impacting the real estate market and overall demand in a country's real estate sector.
Supply and demand dynamics
Examining the interplay between the supply of properties offered for sale or rent and the demand from buyers or renters can offer a glimpse into the future course of the real estate market and potential for a high rental yield and to generate consistent cash flow. An oversupply can lead to decreased property valuations and rental income on rental properties, while an undersupply can drive prices up.
Population growth
A growing population often drives demand for real estate, both for residential and commercial properties. Considering the population growth rate and urbanization within the country can indicate a potential for high rental demand and an increase of individuals looking to buy property.
Booming industrial industries and a strong job market can contribute to a rapidly growing population, resulting in considerable housing demand. Entering a buyer's market with an increasingly growing population can unveil lucrative real estate investment opportunities.
Real estate market trends and price history
Most counties have resources and databases where you can study historical price trends to identify patterns in property values over time. This can offer insights into potential price appreciation or depreciation and enables foreign buyers to predict the right market at the right time accurately.
By analyzing how property valuations have evolved in the past, investors can better predict future trends and make informed decisions. This historical perspective serves as a compass, helping them navigate the complexities of real estate investment, especially when considering international opportunities.
If you're ready to navigate the complexities of global real estate investment, Global Citizen Solutions is here to guide you. Our team of migration and real estate specialists can help you gain access to invaluable resources and predictive insights on property valuation trends. Contact us today to turn your investment goals into reality.
Interest rates
For foreigners seeking in-country financing for buying property, the prevailing interest rates influence borrowing costs for investors and homebuyers. Low-interest rates are generally a clear indication of a strong economy and can stimulate strong demand for real estate investment.
In contrast, high rates may discourage prospective foreign investors from making real estate investments, as the increased borrowing costs can diminish the attractiveness of entering the market to acquire real estate properties.
Rental yield
To pinpoint the best place to buy a rental property in 2023, consider the potential rental income relative to the property's value. High rental yields on rental property are generally more attractive to foreign investors, as they signify a greater return on investment and a potentially faster path to recouping initial capital.
Assessing rental yields can help you pinpoint real estate properties that align with your financial objectives and provide a clearer perspective on the expected cash flow and the income-generating potential of real estate investments.
Political stability
Political stability can, directly and indirectly, contribute to a conducive environment for real estate investment. Political instability or uncertainty can deter both domestic and foreign investors from entering the real estate market.
Furthermore, political turbulence acts as a catalyst, prompting numerous residents and citizens to depart the country in search of greater stability overseas. This has a dual effect on real estate markets, decreasing the available pool of potential investors and tenants for both commercial properties and rental apartments.
Tourism industry
An expanding tourism industry is a reliable signal of a potentially strong real estate market. Many properties in a popular tourist destination see year-round occupancy, driving demand. While investing in commercial real estate can entail a high cost, high demand, and cash flow amplifies the value of foreign investment in real estate.
Moreover, residential property situated in an attractive location or a capital city with rich history presents an excellent opportunity for the short-term rental market, regardless of whether the destination has a small or large population.
Global Citizen Solutions collaborates with various countries that present enticing prospects for real estate investment. Several Caribbean countries invite foreign investors to invest in their tourism industry by purchasing pre-approved commercial real estate and benefitting from owning property in a prime location and thriving economy.
An unquantifiable advantage is that foreign investors are granted Caribbean citizenship and a second passport in exchange for their real estate investment, unlocking expanded global mobility, a permanent safe haven, and other benefits beyond those obtainable through real estate investment opportunities.
For more insight on Caribbean real estate investing and purchasing property in Caribbean countries, check out our comprehensive guide: Your Guide to Buying Property in the Caribbean.
Who are you, and what are your goals?
This question isn't posed in a philosophical manner, but rather to shed light on your objectives. What aspirations drive your investment in real estate in a foreign country?
Do you want to move abroad to enjoy a cheaper cost of living?
Are you an investor seeking real estate opportunities in an emerging and robust property market and a high rental yield?
Are you an entrepreneur in the tourism industry and looking for an attractive destination to expand into?
Do you aim to reduce your income tax through foreign real estate investments to access tax benefits?
Are you a retiree planning to bolster your retirement funds over the next five years in a strong economy through real estate investment?
Is a country's strong job market swaying you to move abroad and buy property in the best countries for young professionals?
Will your family benefit from relocating to a new country with a strong infrastructure, a thriving economy, and a vibrant cultural scene?
Understanding who you are and clarifying your goals is essential when determining the best country to buy real estate. Your personal profile, including your preferences, lifestyle, and long-term plans, plays a significant role in identifying the right fit.
Factors such as your desired level of involvement in the property, whether you're looking for a vacation home, rental income, a diversified economy, or permanent residence, greatly influence the suitability of a particular country. Moreover, your financial objectives, risk tolerance, and investment horizon are pivotal in choosing the ideal location that aligns with your aspirations.
By defining your identity and objectives, you can effectively match them to a country's economic conditions, legal framework, cultural environment, and growth potential – all of which contribute to making an informed decision about where to invest your money in real estate.
Countries that Offer Incentives for Real Estate Investment
Perceptions of real estate transactions typically revolve around their direct impact on buyers and sellers. However, real estate transactions and high demand in the real estate market have a much broader economic impact, and an increasing number of countries recognize the strategic importance of attracting foreign capital to their property markets and the overall economy.
For that reason, these nations often introduce a range of incentives to entice investors, ranging from tax breaks and favorable regulatory frameworks to residency or even citizenship programs tied to real estate investments.
Such incentives are designed not only to boost economic activity but to improve international relationships and elevate the local real estate sector.
Countries offering residency to investors in real estate
Malta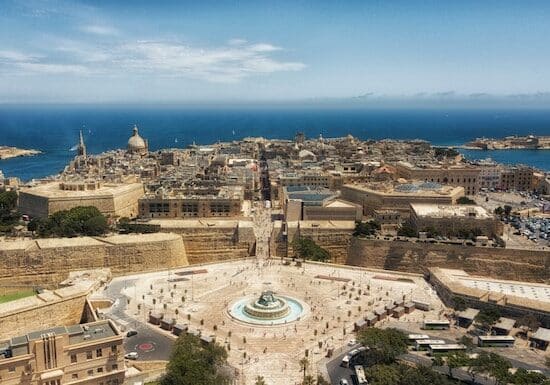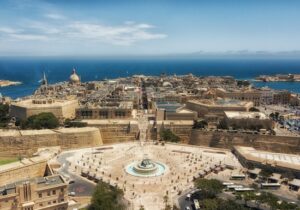 Malta is one of the best countries to invest in real estate in Europe for several reasons. Its unique blend of historical allure, modern amenities, and ideal location in Mediterranean Europe provide the perfect combination of elements for those seeking a new life abroad.
Its prime location and relatively strong economy, which stood the test of the Covid-19 pandemic, has driven demand for the past few years, seeing a five to ten percent growth year-on-year, according to the Central Bank of Malta. This places it amongst the countries with the highest ROI (return on investment) for real estate investment.
The Malta Permanent Residence Program allows foreign nationals who invest at least €350,000 in real estate (€300,000 in the south of Malta/Gozo) to obtain a renewable permanent residence permit in exchange for their investment. Additionally, the program allows investors interested in the rental market to qualify for the program. Investors can gain permanent resident permits from annual rental agreements starting from €10,000.
Key benefits: 
Consistent high demand in the housing market
Gain permanent residence from purchasing or leasing a property
An attractive destination for a vacation home with 315 days of sunshine per year
For more information on obtaining permanent residence in Malta through real estate investing, read our article: Malta Residency by Investment: Ultimate Guide By Experts.
Brazil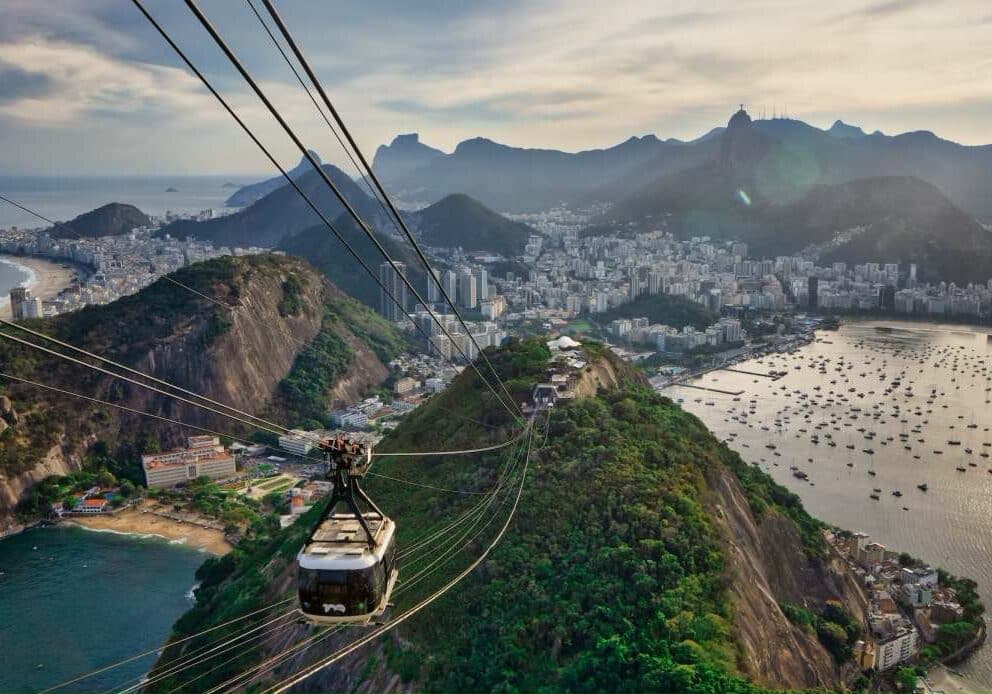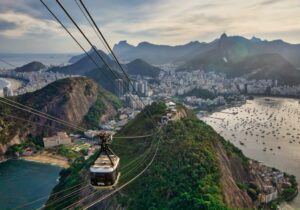 Brazil is a big country with a diverse geography, offering a range of opportunities to invest in property. From tropical coastal regions to relatively mild mountainous landscapes, its varied geography, fertile bread basket, and climate make it an attractive destination for many investors and on of the best countries in South America for property investment.
A growing middle-class and youthful demographic population has been driving demand for housing and commercial spaces. Additionally, ongoing urbanization and infrastructure development projects contribute to the potential for real estate value appreciation and a stable and strong economy in the future.
Of all countries in South America, it's the best country to invest in real estate in 2023 for investors seeking a low-cost option for permanent residency. The Brazil Permanent Residency Investor Visa (VIPER) starts at BRL 700,000 ($141,000) – a cheap investment for those planning to move permanently to Brazil.
Key benefits: 
A relatively low cost to obtain permanent residence through real estate investment
An increasingly popular destination for tourism with many cities and locations primed for rapid growth and development
A resurging currency valuation, boosting property values besides real estate market activity
Spain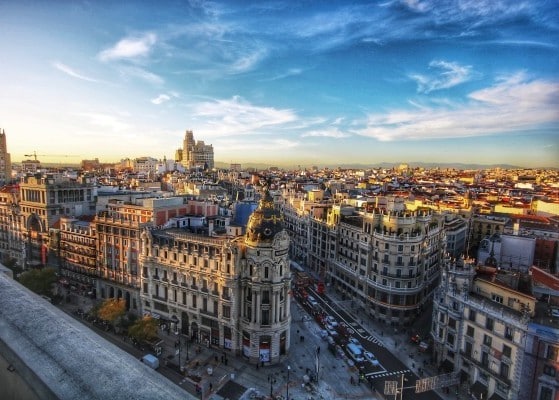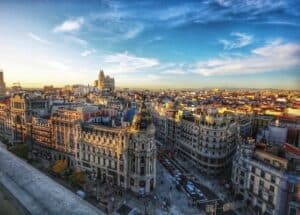 Spain's dynamic real estate market and lifestyle advantages make it an attractive option for astute real estate investors. The stability of its property market, coupled with relatively affordable prices compared to other Western European countries, provides a promising environment for long-term value appreciation.
Whether seeking to generate cash flow from rental income, vacation in a holiday home, or strategically diversify an investment portfolio, the combination of Spain's enticing lifestyle, potential for financial gains, and investor-friendly policies solidifies its standing as what many consider the best place to invest in real estate in the world.
The Spanish Golden Visa program further enhances Spain's allure one country allowing investors to secure a renewable long-term residence permit via a real estate investment of at least €500,000.
Key benefits: 
Gain residency in one of Europe's most sought-after destinations through real estate purchases
Considerably cheaper real estate prices than other countries in Western Europe
Home to some of Europe's most visited major cities, with consistently high demand for accommodation and tourism
To explore further details about the Spain Golden Visa program and real estate investing, check out our article: Golden Visa Spain – The Ultimate Guide by Experts.
Countries offering citizenship to investors in real estate
Antigua and Barbuda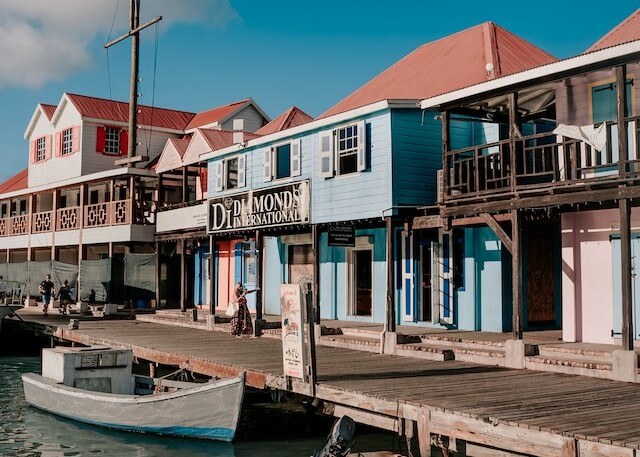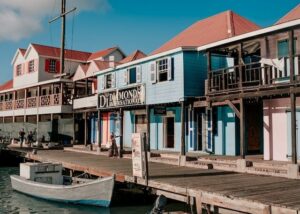 With stunning white-sand beaches, crystal-clear waters, and a warm tropical climate, Antigua and Barbuda offers an idyllic setting that attracts both tourists and potential property buyers. One reason many label it as the best country to invest in real estate now among Caribbean nations is the stability of Antigua and Barbuda real estate compared to other countries in the Caribbean.
An added advantage for investors is tax benefits, such as low taxes on rental income, no personal income tax on worldwide earnings, no capital gains tax, and comparatively low import taxes compared to other Caribbean countries and countries in Central and South America.
The Antigua and Barbuda citizenship by investment program presents another avenue for potential advantage. Individuals can secure citizenship and a second passport through a minimum investment of $200,000 in pre-approved Caribbean real estate on the dual islands.
Key benefits: 
An average annual rental yield of four percent
Gain an Antigua and Barbuda passport through real estate investment, providing visa-free access to 150 countries, including Europe's Schengen zone
Enjoy tax benefits, including zero worldwide income tax and corporate tax perks for up to 20 years
Take a look at our article, Antigua and Barbuda Citizenship by Investment – The Ultimate Guide by Experts, providing further insight into gaining citizenship in Antigua and Barbuda through real estate investing.
Turkey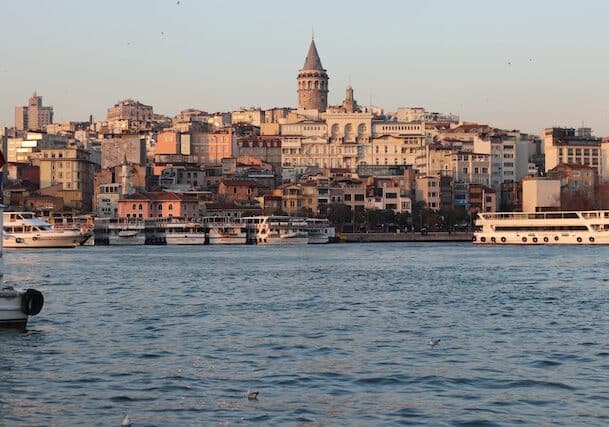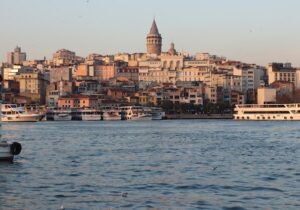 The Turkey government has introduced several pro-investment policies, making the overall prospect of investing in Turkey enticing. Besides economic initiatives, the country offers unique landscapes, historical sites in several major cities, and food culture, reinforcing its appeal one of the most desirable destinations for tourism and best foreign markets.
The country has many prime locations for buying real estate, whether you're interested in the residential condo market, commercial rental properties, or coastal villas. Additionally, the country provides one of the cheapest properties per square meter of countries with citizenship programs.
Investors who purchase real estate valued at $400,000 or more can apply for Turkish citizenship by investment.
Key benefits:
A low annual property tax of 0.2 percent compared to popular US states like New York and Illinois with over one percent property tax
Potential Value Added Tax exemption for foreign investors on real estate purchases
One of the cheapest real estate investments among citizenship by investment countries
Find more information about Turkish real estate investing and citizenship program in this article: Turkey Investment Citizenship 2023: The Ultimate Guide by Experts.
Grenada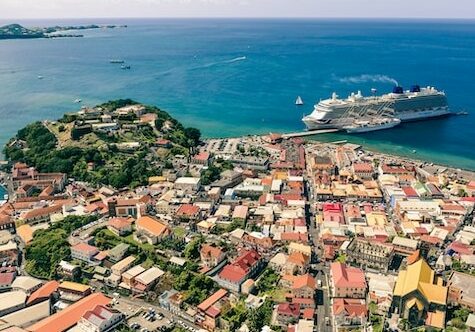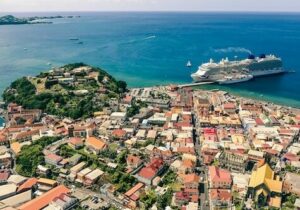 Like Antigua and Barbuda, Grenada offers breathtaking beaches, crystal-clear waters, and a tropical climate, alluring many vacationers and prospective real estate investors. However, the nation brings added advantages to its real estate market.
The Grenada property market has considerably lower real estate prices and overall cost of living. Furthermore, its geographical location outside the hurricane belt shields it from hurricane damage, which many Caribbean countries are vulnerable to.
$220,000 in shares of a property or a sole property purchase for at least $350,000 of pre-approved real estate serve as qualifying investments for the Grenada citizenship by investment program.
Key benefits: 
Own Caribbean property and enjoy a tropical lifestyle without the expected risk of hurricane and storm damage
No requirement to reside in the country to maintain citizenship or the property investment
Eligibility for the US E-2 Visa through buying property and obtaining citizenship
To explore further details about Grenada citizenship by investment and real estate investing, check out our article: Grenada Citizenship by Investment – The Ultimate Guide by Experts.
Best Country for Real Estate Investment in Europe
Portugal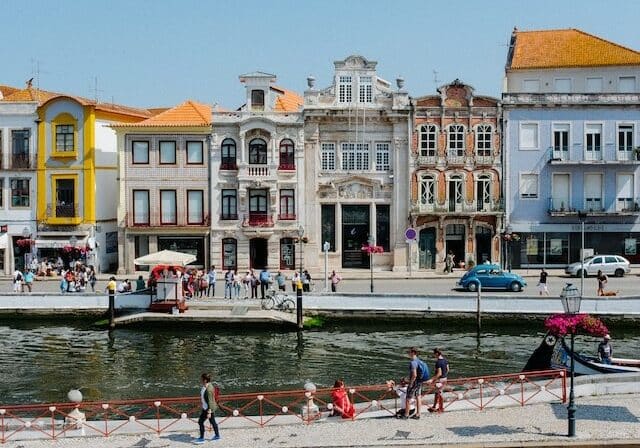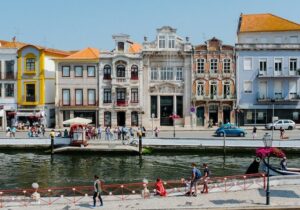 Many attribute Portugal's consideration as one of the best countries to invest in real estate in 2023 to its favorable regulatory environment, making it relatively easy for foreigners to invest and own property. The country's stable political climate and growing economy contribute to a positive investment outlook.
The Portuguese economy has gone from strength to strength, with a steady increase in Portugal real estate prices over the last decade. Since the introduction of the Portugal Golden Visa just over a decade ago, the country has been among the best countries for investors in real estate.
However, discussions are ongoing regarding the potential exclusion of real estate investments to qualify for the Golden Visa program. Foreign buyers of Portugal real estate have several accessible alternatives to gain residence in Portugal besides the alternative investment options offered in the Golden Visa program. These include the Portugal D7 Visa and the Portugal Digital Nomad Visa.
Key benefits: 
Stable rental yields on rental properties in major cities and coastal regions
The opportunity to qualify for the Portugal NHR Tax regime and pay reduced taxes on rental income for ten years
One of the cheapest average house prices compared to other countries in Western Europe
For more insight on Portugal real estate investing, check out our article: Buying Property in Portugal: Making the Right Decision
Risks and Challenges of Foreign Real Estate Investing
Here are some of the common risks and challenges foreign investors face when investing in foreign real estate:
Currency fluctuations: Shifts in exchange rates can impact returns when converting rental income and proceeds back to your home currency.
Political instability: Unpredictable changes in government policies, property laws, or taxes can affect property ownership and investment profitability.
Cultural and language barriers: Cultural differences and communication challenges with tenants, partners, and local authorities can hinder property purchases and effective management.
Market knowledge and expertise: A lack of understanding of local market trends and dynamics can lead to uninformed investment decisions.
Economic volatility: Economic downturns in the host country lower property values and rental demand.
Distance and property management: Managing properties from afar can be logistically complex, leading to higher operational costs and maintenance challenges.
Legal complexities: Different property rights regulations and legal processes can complicate transactions and require thorough due diligence.
Unforeseen market factors: Natural disasters, geopolitical events, or unexpected market shifts can disrupt investment plans and affect property values.
Remember that these potential drawbacks can differ based on the country and market situation. Therefore, conducting comprehensive research and exercising due diligence is imperative before making foreign real estate purchases.
How We Can Help You
Steering through the legal intricacies and regulations of investing in nations where you have limited rights or ties can prove to be complex, slow, and financially demanding. Global Citizen Solutions' team of migration experts possesses in-depth expertise in international real estate markets. We assist foreign investors in making lucrative real estate investments effortlessly, removing all hassle from the equation.
As we guide foreign real estate investors, we also help foreign nationals qualify for investment programs, enabling them to unlock the advantages of owning foreign real estate while simultaneously securing residency or citizenship for themselves and their families.
If you're interested in buying foreign real estate and becoming a global citizen, get in touch with us today for a free consultation.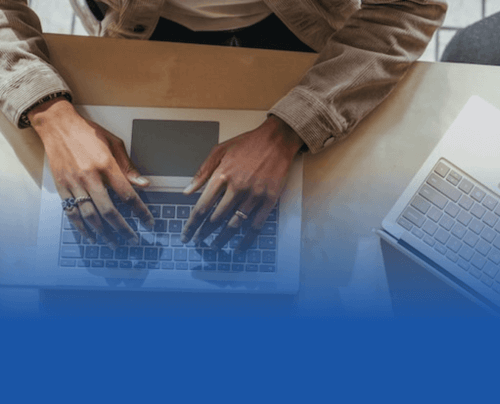 Frequently Asked Questions about the Best Nation to Invest in Real Estate
Are there restrictions or limitations on foreign real estate ownership in certain countries?
There are often restrictions and limitations on foreign ownership of real estate in many countries, and these limitations can vary widely depending on the jurisdiction and its specific laws and regulations. Some countries like Thailand and Cambodia restrict property ownership rights to foreign residents. Other restrictions may restrict ownership to leaseholds or require investors to go through government approval processes for real estate ownership.
Are there tax implications or considerations when investing in real estate in different countries?
Investing in real estate in different countries can have significant tax implications and considerations have their unique financial systems. Tax laws vary from country to country, and how you're taxed can impact your investment's overall profitability and feasibility.
One jurisdiction may impose a higher rental income tax and a high stamp duty on property sales prices. In contrast, other jurisdictions may charge no additional surcharges for a high rental yield for investors interested in foreign markets.
What are the financing options available for real estate investments in different countries?
The availability and terms of foreign real estate investors' financing options can vary significantly depending on the destination. Some countries offer local mortgages specifically tailored for foreign investors, allowing them to secure a portion of the property's purchase price.
International lenders and banks might also provide financing solutions for cross-border real estate purchases. Developer financing can be another avenue where property developers extend credit to buyers. However, the terms, interest rates, down payments, and eligibility criteria can differ widely based on local regulations, the investor's creditworthiness, and the specific market.
Can I rely on local real estate agents or professionals to assist with my investment in a foreign country?
Relying on local real estate agents or professionals can be beneficial for navigating the intricacies and regulations of investing in real estate in foreign countries. Still, it's essential to approach this collaboration thoughtfully and cautiously.
Global Citizen Solutions collaborates with reputable local real estate agents to assist with seamless and well-informed real estate investment transactions in various international markets.
Which city is best for apartment investment?
Determining the best cities in the world for real estate investment depends on various factors, including market trends, economic conditions, and individual investment goals. Cities such as New York, London, Tokyo, and Paris have historically been regarded as prime locations due to their global financial influence and cultural appeal.
However, the best cities to invest in real estate in 2023 are emerging cities like Lisbon and Austin due to their thriving tech scenes and affordability. Factors like population growth, job opportunities, infrastructure development, and rental demand are pivotal in identifying the best city for apartment investment.
How can I research and gather information about real estate markets in different countries?
Researching and gathering information about the national and local real estate market in different countries is crucial to identify the best country to invest in real estate for you. Resources such as national real estate portals provide historical price data and insights into market trends.
Economic indicators like GDP growth and unemployment rates offer insights into a country's financial stability, impacting real estate investment potential. Additionally, networking with local professionals, attending industry events, and seeking guidance from experienced investors can provide valuable perspectives on the local market nuances.