Investing in international real estate has gained considerable attention amongst individuals looking into residency and citizenship programs. What could be better than securing a beautiful property abroad and, in return, being granted a residency permit or citizenship?
Many investors from around the world follow this route either to obtain a home to live in or to gain some income. One of the key reasons for this is that brick and mortar, as a physical asset, will always have value. Whether you receive residency or citizenship from your investment depends on the residency-by-investment or citizenship-by-investment program you choose. And, of course, foreign investors and expats can also purchase property abroad without participating in one of these programs.
With the increasing popularity of international real estate investment abroad, it's crucial to consider the different aspects to eliminate potential risks. In this article about investing in international real estate, we've curated a list of crucial points to assist you with your international real estate planning so that you're up-to-speed and aware of all the intricacies you'll need to know.
Check All Property Taxes
Tax obligations and foreign real estate investment tax are unavoidable when it comes to buying property. It's standard procedure to pay a tax for the international property you are buying. There are also some other annual taxes that you will need to pay. We recommend checking all the tax requirements in the country where you are buying before making your big purchase.
Property taxes will be calculated in most countries based on the property's value.
To provide you with an example, in Portugal, taxes on rural and urban properties will be different, and the taxes that you'll need to pay will also depend on the purpose of buying – are you looking to reside in the property as your primary residence, or is it a second or holiday home?
This will impact the taxes that you'll be required to pay. The bottom line is to ensure that you leave no stone unturned and get sound advice from experts in the field.
Learn more about the Inheritance Laws
When purchasing real estate, you should ensure you understand the inheritance regulations in place in the country. In many countries, it is recommended to make a will when you buy property in the country.
For example, if you own a property in Spain and are a Spanish resident, your assets will automatically be passed on to your children. If you want another beneficiary to receive your inheritance, then you will need to make a Spanish will.
Understand Your Personal Tax Liability
If you are buying real estate with the intention to live in the property on a permanent basis, then you'll be a tax resident in the country. Depending on the regulations in place, you may have to pay double taxes. Make sure you understand the taxation treaty between the country in which you've purchased property in and your country of origin.
Know the Limitations
Residency-by-investment and citizenship-by-investment programs provide you with residency or citizenship in the country, depending on which one you choose.
In Portugal, you can buy property to be eligible for the Portugal Golden Visa and secure the right to live, work, and study in Portugal, and enjoy visa-free travel across the Schengen Area. To secure citizenship, however, you will need to wait five years before you can apply.
In Turkey, however, you receive citizenship in around four months, but you cannot travel across Europe without a visa.
You will want to make sure you understand what you want from your investment before committing to a certain program and buying property abroad. It is also a good idea to be aware of currency exchange rates, as purchasing in a foreign currency can be costly. In addition to this, it is important to understand the current interest rates when buying.
In the next sections, we'll delve into some of the best countries to invest in real estate in 2023. Note that this is not an exhaustive list, and there are many other countries that also have attractive real estate markets.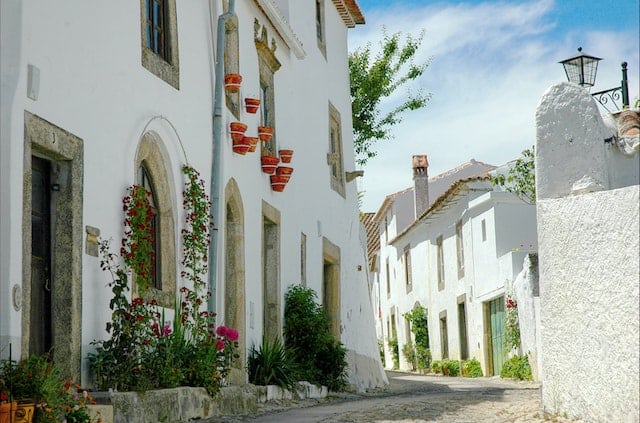 Property Investment in Portugal
First on the list of best places to invest in international real estate is Portugal, which has experienced a booming real estate market in recent years. Many expats have moved to Portugal and have come to call this wonderful Mediterranean country home. The beautiful coastline, welcoming locals, excellent climate, and top-quality health care and education services are just a few of the reasons for the county's appeal.
Another perk is that real estate prices, particularly in the interior areas of the country, are very reasonably priced, particularly when compared with other western European countries. If you have experience in the property market, Portugal is a top country to expand your real estate portfolio. 
Lisbon, Porto, and the Algarve have long been favorites, but you'll also find spacious properties along the Silver Coast. The north of the country is also very affordable and could be the perfect place to find a lovely home in the depths of the Portuguese countryside. 
When it comes to buying property in Portugal, there are no restrictions on foreigners. You may also qualify for the Portugal Golden Visa if you are a non-EU citizen and make a property investment in the country. This visa allows you and your family to live, work, and study in Portugal and travel freely through the Schengen Area. After five years, you can apply for Portuguese citizenship or permanent residency, provided you meet all the requirements under Portuguese law.
Golden Visa programs are now commonplace, and the Portugal Golden Visa has become one of the most popular of its kind in the past decade since it was launched in 2012. Do note, however, that to apply, time is of the essence, as the Portugal Golden Visa will end in the near future. If you want to apply for the program, you should get the ball rolling as soon as possible.
You can read more about the Portugal Golden Visa in our Ultimate Guide: Portugal Golden Visa: A Complete Step-by-Step Guide 2023.
Real Estate Investment in Greece
The real estate market in Greece is strong, and one of the biggest attractions to buying property here is the country's Golden Visa program. Foreigners who invest a minimum of €250,000 in overseas real estate in Greece can secure a residency permit in the country. The primary applicant and their immediate family members can live and work in the country with the Greek Golden Visa. With this said, you do not have to live in the country, and you can opt to rent out your newly purchased property, should you so desire.
Greece is one of the best countries to invest in real estate in Europe. You can read more about the Greek Golden Visa in our article: Golden Visa Greece 2023: The Ultimate Guide by Experts.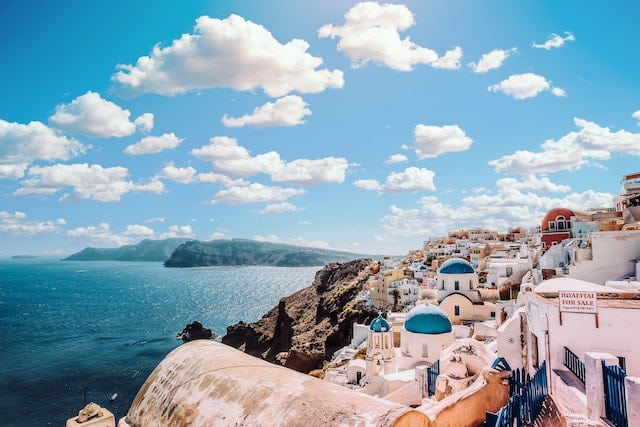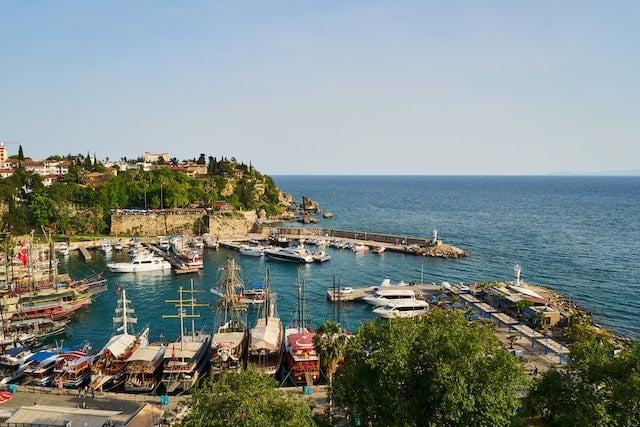 Buying Property in Turkey
Turkey is perhaps slightly overlooked when it comes to foreigners looking into citizenship-by-investment programs. However, the country has an attractive real estate market where you can secure a strong return on your investment.
For example, in Istanbul, the city is experiencing new suburban real estate development and penthouses in some of the most popular areas are up for grabs. With an incredible culture like no other, a rich history, and unique culture, Turkey is an excellent place to consider.
Buying Property in Spain
A vibrant culture, exceptional cuisine, and a whole array of stunning locations to purchase foreign property – yes, Spain is a firm favorite with foreign buyers.
Foreigners looking to secure a property in Spain are not subject to any specific criteria, so you should have no problems purchasing property in the country.
Spain also has its own Golden Visa program. This residency-by-investment program allows you to live in Spain in exchange for an investment in real estate. The minimum investment is €500,00. After five years, you can apply for permanent residency and after ten years, you can apply for Spanish citizenship.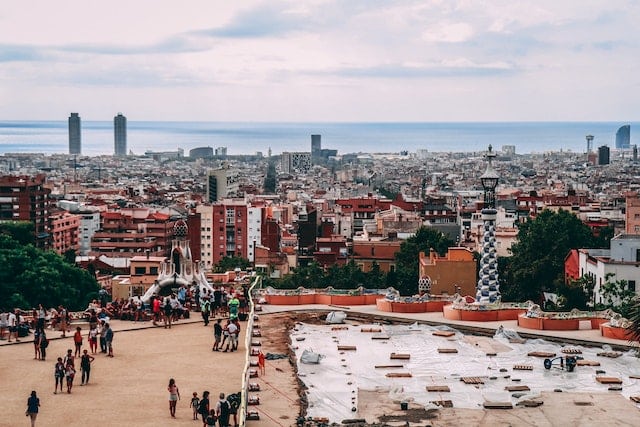 Buying a property in Spain is one of the best international real estate investments that you can make, as the country boasts a diverse property market. As with buying any property, we recommend seeking out international real estate investment companies to help you with the purchase. A good real estate agent or buyers agent is vital in your property purchase.
You can read more about the Spanish Golden Visa in our article: Golden Visa Spain 2023: The Ultimate Guide by Experts.
Global Citizen Solutions: Who We Are And How We Can Help You with Your RealEstate Investment
Global Citizen Solutions is a multidisciplinary firm providing bespoke residence and citizenship solutions in Europe and the Caribbean. We'd be more than happy to discuss your needs and which residency or citizenship program could be the perfect match for you and your family to help you on your journey to becoming a global citizen. We know that not everyone is looking for the same thing when securing residency and citizenship, so we provide a tailored service focused entirely on your situation.
If you are interested in buying property in Portugal, you can also reach out to our real estate division, Goldcrest, who will be able to assist you in your property purchase, from scouting out the perfect property through to acquisition. There is a range of property types available in Portugal, from beach house properties to countryside villas. Goldcrest can help you find the perfect match for you.
The following articles may be of interest to you:
Frequently Asked Questions about International Real Estate Investment
Is it a good idea to invest in real estate overseas?
Yes, investing in international real estate overseas is a good option. Property owners will either have a lovely property to live in overseas – whether permanently or as a vacation home –  or be able to rent the property out to get a nice return on their investment. Renting property is an excellent way to secure passive income. You can also purchase commercial property, should you so desire. 
When buying property outside your home country, we recommend, for most people, to seek expert assistance. The process of buying property, the legal framework, taxes, your property rights, and a potential language barrier can all hinder the process when buying abroad.
Is international real estate profitable?
Yes, investing in a second residence abroad can be extremely profitable. However, if you buy real estate overseas, the profit you generate will also depend on the place you choose for your international property investment. 
What is the 2 percent rule in real estate investing?
The 2 percent rule is a general rule of thumb that is used to determine a base level of rental income a property should generate. Following this rule, an investor can expect to gain gross rental yields if the monthly rent is at least 2 percent of the purchase price of the property. Renting property is an excellent way to secure passive income. 
What is the 1 percent rule in real estate investing?
The 1 percent rule of real estate investing takes into account the price of the investment property against the gross income that the property will generate. For a potential investment to pass the 1 percent rule, the rent needs to be equal to or more than 1 percent of the purchase price.