Getting a second passport is an asset that most people can only dream of. It brings freedom, stability, and immeasurable opportunities for those who have them. While some people are lucky enough to be born with the right to multiple passports, others obtain passports later, sometimes through marriage, ancestral citizenship, or naturalization.
However, one of the best ways to get a second passport is through citizenship by investment – also referred to as economic citizenship. This guide details how to do it and make the most of having second citizenship.
The Benefits of Owning Another Passport
There are many benefits to owning another passport. From increased global mobility to increased freedoms, here are some of the top benefits.
More freedom
Imagine being able to travel across the world without a visa or move and work freely in a number of different countries. Depending on the country, second travel documents can provide you with advantages to travel internationally.
Global mobility opportunities
The opportunities that come with having second citizenship can be innumerable. Whether with regard to investment or travel, a new passport can widen your options and also allow you to take advantage of access to better education and healthcare.
Stability with a second passport
Circumstances can change suddenly, as we all know after being through the COVID pandemic. Brexit in the UK, and the recent political climate in the United States also show that having dual citizenship can give you more choices when making decisions for you and your family. It gives you peace of mind, increases personal and economic freedoms, and can minimize risk.
If you're looking to build a better future for yourself and your family, a second passport is the best way to ensure they will have a more secure life in the years to come.
Americans Get Financial Freedom Through Second Citizenship by Investment
One of the major reasons why Americans are looking to obtain a second passport is the economic freedom that is on offer, not just for the individual applicant but for their family as well.
Financial or economic freedom can be defined in many different ways and comes in many guises, but citizenship by investment is the most complete package that an investor can opt for. Firstly, there may be the option for significant tax benefits if you hold two passports, allowing you to live a tax optimized life.
A citizenship by investment program also allow investors to open a bank account in a foreign country, whereby you may find simpler banking regulations. Certain countries will have sanctions in place, but you can also be cleared of these sanctions if you have a bank account. With second citizenship and a bank account in another country, you can enjoy greater personal and economic freedom, making it easier to move money around the world.
You'll be able to safeguard your wealth, providing a more secure future for yourself and future generations. This peace of mind is priceless.
Also, with one passport, you have access to one healthcare and education system, but with two passports, this significantly broadens your access to key services.
Get in Touch with One of Our Immigration Investment Experts
At Global Citizen Solutions, we offer several different investor visa programs across the world. With an international team operating out of four countries, we can help provide sound advice on our range of citizenship by investment programs, as well as discuss your key objectives. Get in touch with us today so we can understand your needs and help you move forward with your citizenship plans.
Best Countries to Get a Second Passport
If you don't have the right to citizenship through descent, marriage, or naturalization, the easiest way of getting another passport is through a citizenship by investment program. But what is the best second passport for US citizens?
Citizenship by investment programs exist all over the world,  allowing qualifying investors and their family members to get a second citizenship in exchange for making a certain investment in the respective nation.
Investments typically come in the form of a real estate investment or a financial contribution to government bonds but can vary depending on the citizenship program of choice. Some of the best countries to get a second passport are Portugal, Spain, and Caribbean countries like Dominica, Grenada, and St. Kitts and Nevis.
How to get a second passport through Portugal's Golden Visa
Another option is to go through Portugal's Golden Visa program – a residency by investment program that rewards qualifying investors with a residence permit. While you don't get a Portuguese passport right away, it is possible to obtain citizenship after maintaining a five-year investment through the Portuguese Golden Visa, issued by Portugal's border agency, SEF.
The Portuguese real estate market is thriving and has proved to be the most popular investment pathway for the Portuguese Golden Visa program. Real estate acquisition in Portugal can be a very profitable investment.
How to get a second passport through Spain Golden Visa
While Spain's Golden Visa program doesn't reward you with Spanish citizenship right away, it is possible to get a Spanish passport after going through the Golden Visa program. You will need to maintain your investment and permanent residency in the nation for ten years.
How to acquire citizenship through Greece's Golden Visa program
The Golden Visa Greece program offers citizenship by naturalization after seven years of maintaining your Golden Visa. With Greek citizenship, the main applicant can live or work anywhere within the European Union (EU).
Citizenship with the Irish Golden Visa
The Ireland Golden Visa is a perfect option for foreign investors seeking a window into the EU. While the program doesn't offer Irish citizenship straightaway, it's possible to become an Irish citizen after six years of holding your respective investment.
Second passport with the EB5 US Visa
If you are a non-US citizen, the EB5 US Permanent Resident Visa offers a Green Card first, followed by US citizenship after the five-year mark. While you must maintain your respective investment for at least five years (and your Green card) to qualify for citizenship, it's worth it, considering you are then granted full citizenship for life.
Spain versus Portugal: which Golden Visa is better?
While both Spain and Portugal offer golden Visas, the program requirements and conditions differ. Which Golden Visa is better?
Where to get a second passport?
Where to get a second passport depends on your lifestyle preferences and budget. Generally speaking, obtaining another passport is possible in many countries that offer citizenship by investment programs.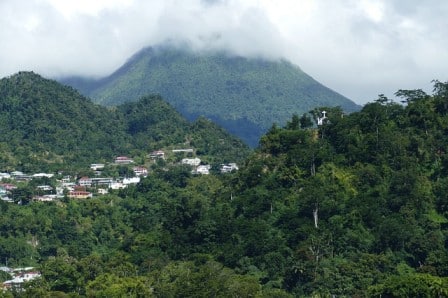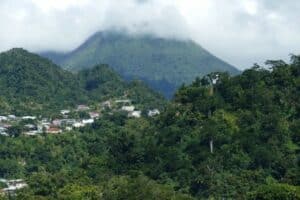 Some of the most popular citizenship by investment programs include:
In the Caribbean, in countries such as Dominica and St Lucia, for just a $100,000 investment, you can be rewarded with a passport in four short months.
Advantages of European citizenship
One of the main advantages of getting another passport and obtaining EU citizenship is the freedom it gives when it comes to travel. As a European citizen, you have all the benefits that come with the right to live and work anywhere in the European Economic Area (EEA), and even once you have your Golden Visa residence permit, you can travel anywhere within the 26 countries in the Schengen Area.
With a European passport, you have visa-free access to many countries all over the world. Easy frequent international travel across Europe and beyond is one of the key advantages of European citizenship.
When it comes to tax optimization, there are also a number of schemes that can be taken advantage of in European countries, like Portugal's NHR scheme for foreign residents. Whatever program you decide on, a European passport grants you the right to travel, work, live, and study anywhere inside the EU.
Advantages of Caribbean citizenship
Second citizenship with a Caribbean passport provides a backup option for personal security. It also offers a viable way to manage your wealth assets efficiently and protect your finances. A Caribbean passport will grant you visa-free travel to over 140 destinations worldwide (depending on the country you opt for), as well as the option of owning a second home in paradise.
Citizenship from a Caribbean country is also very affordable in comparison to pursuing European citizenship. Not to mention, it's considered an easy way to get a second passport because the requirements are more flexible, and the timeline to citizenship is quick.
Applying for Another Passport: Requirements
It is best to check with the passport agency or at one of the immigration passport offices in the country about specific requirements for the passport application. Note that the protocol for passport applications will vary depending on the country. When applying for a second passport, some of the main factors to take into consideration include the following.
Is the country on the OECD whitelist?
Is the country inside the EEA/Schengen zone?
How much does it cost?
How long does it take to get citizenship?
You will need to submit several documents, including your current passport, when applying. The application and supporting documents you need will vary depending on the country that you are applying to.
Second passport investment options
Each citizenship by investment program has different requirements. Some involve a transfer of capital to the state, some involve making an investment that will create jobs, and others involve making an investment in property.
There are a number of benefits to each type of investment. For example, an investment in property can also result in high returns depending on the country.
Government fund investments can also be a lucrative option, which is where a fund manager will manage an investment into one or more companies over a predetermined period of time.
For those interested purely in obtaining second residency and, subsequently, a passport, transfer of capital can be the easiest option.
Can I get a second passport?
Usually yes. This does, however, depend on whether your country of origin accepts dual or multi-nationality. In the event that you're unable to get another passport, you must renounce your first citizenship first.
To see a comparison of the best citizenship by investment programs in the world, check out our Citizenship by Investment Comparison Guide.
Can US citizens get a second passport?
Americans can legally have dual citizenship. First, you need to move somewhere and gain citizenship — and a passport — via the naturalization process.
Is it easy to get second passports for children?
If you're wondering whether it's possible to obtain another passport, not just for yourself but also for your children, then yes, it is possible. Depending on the program you invest in, you can apply for resident permits for your dependents, including your partner, children, and even your parents. You will need to prove family ties to benefit from the program.
With the Golden Visa program in Portugal, for example, children can apply for residence permits as well. After five years, they can also apply for Portuguese citizenship. EU citizens are then permitted to study, work and travel anywhere within the EEA.
This also means they can benefit from reduced tuition fees in a number of universities across the continent.
How Global Citizen Solutions Can Help You
Global Citizen Solutions is a boutique consultancy firm with years of experience delivering bespoke residence and citizenship by investment solutions for international families. With offices worldwide and an experienced, hands-on team, we help clients from around the world acquire Golden Visas or homes while diversifying their investment portfolio.
Schedule a free 30-minute call with a member of our team to discuss your objectives and how best to move you forward.
Frequently Asked Questions:
What is a second passport?
A second passport is a travel document that will allow you to reside as a citizen of the nation, where you are afforded the same rights due to your new nationality. Many countries recognize dual or multi-nationality, which means both passports are recognized by the country.
How to obtain a second passport?
You can obtain one through marriage or naturalization. If these options don't suit you, then a number of countries worldwide offer passports in exchange for a qualifying investment, usually as a real estate investment. Called citizenship by investment programs, they are highly popular among foreign investors who are looking to protect their financial assets, manage their wealth, provide better options for their families, and improve global mobility, with visa-free travel around the world.
What is the cheapest second passport?
The minimum value for investments will vary depending on the country. Dominica is the cheapest passport to obtain since you just need to invest $100,000 to qualify for a passport.
What's the fastest Golden Visa program in Europe?
The fastest Golden Visa program in Europe is in Portugal, as it gives you the opportunity to obtain a passport in five years, provided you meet all the criteria under Portuguese nationality law.
What is the easiest way to get a second passport?
If you don't have the right to citizenship from another country through naturalization, descent, or marriage, citizenship by investment is the easiest way to get a second valid passport. It can sometimes be even easier and faster to get citizenship through investment than through other means.
Which country gives the fastest passport?
Vanuatu, a country in the Pacific Ocean, has what is likely to be the world fastest Citizenship by Investment program: if approved, an applicant can receive citizenship in a month, in exchange for a minimum investment of $130,000.
What is the cheapest passport to buy?
In some countries that offer citizenship by investment programs, you can obtain citizenship in exchange for making a qualifying investment in the country. The most affordable are the CBI programs in the Caribbean and Vanuatu, with the minimum investment threshold ranging from $100,000 to $150,000 for a single applicant.
Where to apply for a second passport?
If you are unsure where would be the best place for you to invest in another passport, it can be a good idea to get in touch with a specialist. This means you can have the advantage of receiving expert advice from a market insider, as well as guidance throughout every step of the process.
When applying for another passport, what should I consider?
Applying for another passport is no small feat. Some of the things you should consider are citizenship timelines, investment options, as well as how much you want to invest in order to get a second citizenship. Passport services in the country you are interested in can help you with any questions. Also, depending on the country of your choosing, some will have more strict requirements than others.
What is the easiest passport to acquire?
What are the easiest countries to get a second passport depends on your budget, but in general, it's the Caribbean countries like St Lucia, Dominica, St Kitts, and Nevis, Grenada, etc., where it is easier to get a second citizenship. The passport application processing times will vary depending on the country. Some may even have expedited services.
Can you have three different passports?
Your capability of having three different passports, or multiple citizenships, depends on whether or not your countries of nationality are in multiple citizenship agreements. For each additional passport you seek to obtain, you should check out with the country. Countries require different documents, processes, investment amounts, and stay requirements.
How to get more than one passport?
Before you look for ways to get different passports, you must first know if your countries of nationalities are in dual or multiple citizenship agreements with each other.
Which country has the lowest cost of citizenship?
In general, the Caribbean countries are known for their affordable CBI programs. Antigua and Barbuda, St Lucia and Dominica have the lowest minimum investment: $100,000 for a single applicant.
Which countries allow dual citizenship for US citizens?
American dual citizenship is allowed in some countries. You can be a dual citizen in Portugal, Spain, Malta, the UK, Dominica, and others if you have a valid US passport. This list is subject to change depending on policies in the specific country, and it is best to check with the government agency in the country. Dual nationality depends on the laws of the USA and the country you wish to gain citizenship.
Can US citizens get a second passport?
Yes, Americans can get a second passport. You can be a dual citizen in Portugal, Spain, Malta, the UK, Dominica, and others if you have a valid US passport. This is subject to change, depending on the country's policies. Note that to obtain passports from other countries will depend on their immigration laws.