If you are a non-EU citizen seeking to relocate to Portugal with your own funding, the D7 Visa — also known as the Portugal Passive Income Visa — is a perfect option. Whether you are a retiree or an entrepreneur, you can enjoy Portuguese residency privileges thanks to this handy visa.
This article helps you understand the Portugal D7 Visa. We will cover:
Free D7 Visa eligibility test
What is the D7 Visa?
What are the benefits of the D7 residence permit?
How to get the D7 residence permit in Portugal
Getting a NIF number and opening a Portuguese bank account
What are the D7 Visa / D7 residence permit requirements?
D7 Visa processing time
D7 Visa application process
Portugal's Digital Nomad Visa
If you've taken the test above and found out you're not eligible for the D7 Visa in Portugal – don't worry! The Portuguese government has recently introduced a great alternative – the Digital Nomad Visa. This visa lets digital nomads live or work in Portugal for a set period. The visa application process began on 30 October last year.
The Digital Nomad Visa aims to control the short-term residence or stay of remote employees in Portugal. Remote workers can use the Digital Nomad Visa to apply for either a residency permit that can be extended for up to five years or a temporary stay visa with a maximum validity of one year. You are eligible for Portugal's Digital Nomad Visa if you make four times Portugal's minimum wage or more. This comes to $3,350 (€3,040) every month. 
The Digital Nomad Visa is perfect for remote workers and entrepreneurs. You can apply for a Portugal Digital Nomad Visa at the local Portuguese Consulate in your home country. If you are already in Portugal, just apply with the Portuguese Immigration and Border Services (SEF). Note that you will need to have a remote job to apply for the Digital Nomad Visa.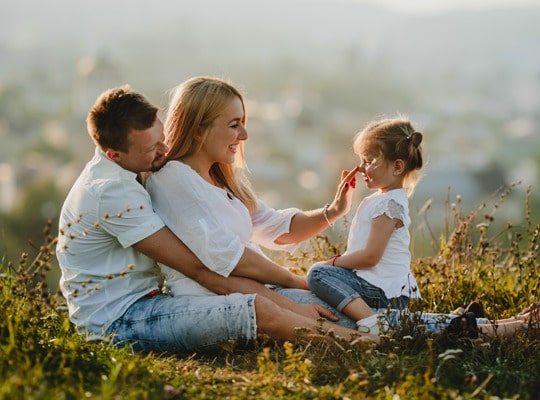 What is the D7 Visa?
The Portuguese government introduced a special visa type in 2007, known as the D7 Visa, the Retirement Visa, or Passive Income Visa. This residency visa permits any non-EU/EEA or non-Swiss citizens to apply for residency in Portugal, provided that they have a reasonable passive income.
Indeed, the D7 Visa is an affordable and attractive Portugal immigration visa allowing non-EU citizens to get Portuguese residency provided they have sufficient funds to sustain themselves during their stay in Portugal.
Pensioners, entrepreneurs who want to live in Portugal, retired foreign citizens, or other expats living off of a recognized stable income, such as movable property, real estate, intellectual property, or financial investments, may be eligible to apply for the D7 Portuguese Visa, and subsequently, apply for a residence permit. 
The residence permit granted through the D7 Visa is valid for two years and can then be renewed for a three-year period. After this, the residence permit can then be converted into a permanent residence permit.
After this five-year period of holding a legal residence permit under the D7 Visa regime, you'll be able to request Portuguese nationality, provided you fulfill the other requirements foreseen in Portuguese law. 
Benefits of the Portuguese Residence Permit Granted Through D7 visa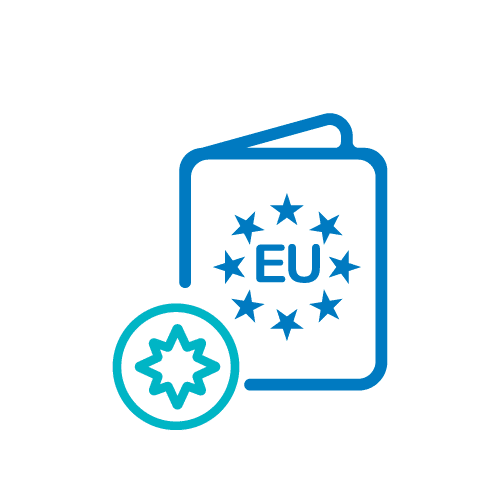 Permanent free entry and circulation in the Schengen area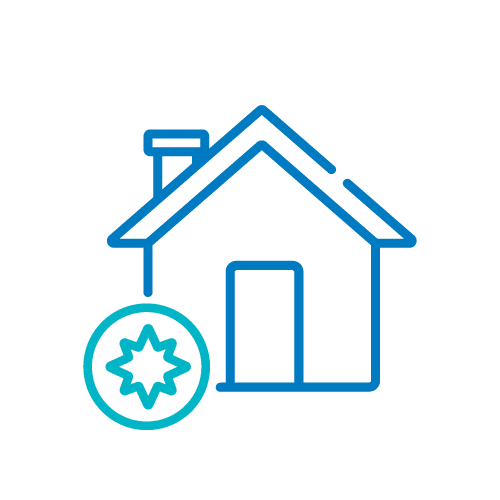 Live, work and study in Portugal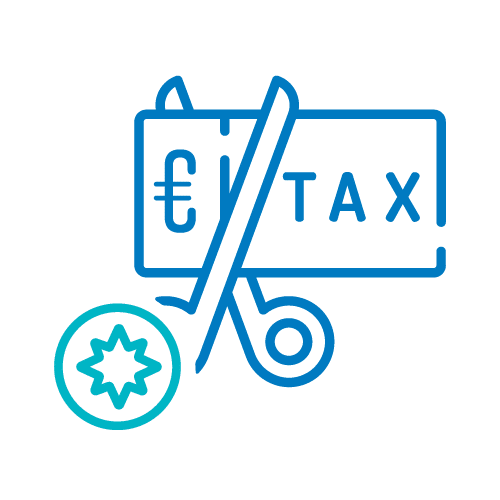 Tax benefits via NHR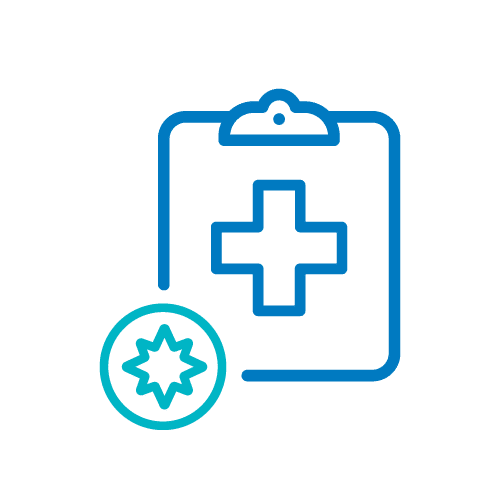 Benefit from the Portuguese health care system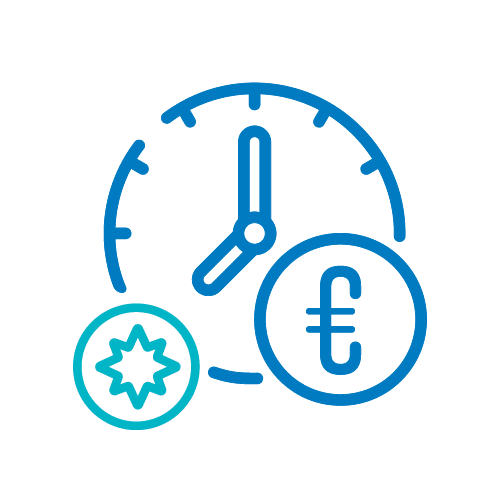 Fast visa process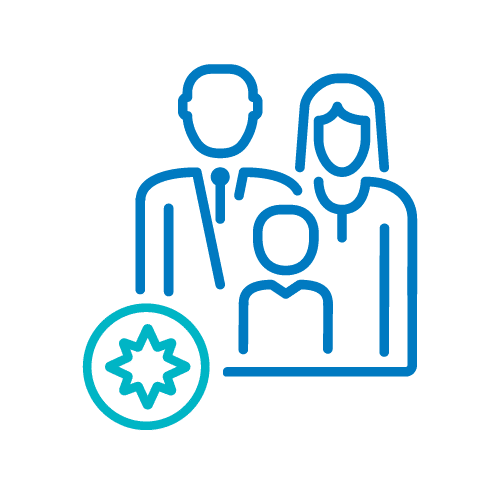 Entire family is eligible
How to get a residence permit in Portugal through the D7 Visa?
In order to obtain the D7 Residence Permit, you will have to fulfill several requirements. Besides this, the process takes place in two stages.
Apply in your home country for a temporary D7 Visa (which lasts for four months)
Attend the appointment with SEF in Portugal, who will approve your residence permit
First step
Submit all required documents to the Portuguese Consulate in your country of residence or to VFS Global (if this is the case). Ensure you have all the correct documents, as this can slow down the process.
If your visa application is approved, the Portuguese Consulate will deliver the temporary visa –  the D7 Visa – which will allow you to travel to Portugal and grant you an appointment at SEF to formalize the residence permit request.
This temporary D7 Visa is valid for four months from its date of issue.
Second step
After your visa is issued, you will then need to attend your appointment in Portugal with SEF, where you'll enroll your biometric data.
A temporary residence permit will then be granted for a two year period. After this period, the residence permit will need to be renewed, which is then valid for a further three years.
As mentioned, after five years you can exchange this for a permanent residence permit. Alongside permanent residency, you can also apply for Portuguese citizenship, provided you meet all the requirements under Portuguese nationality law. You must pass a basic Portuguese language test and hold a clean criminal record, amongst other conditions.
Getting a NIF Number and Portuguese Bank Account
To live in Portugal, you will need to obtain a NIF number. This number is your personal Portuguese tax number that allows you to carry out fiscal activities in Portugal. You can have a power of attorney to obtain this number on your behalf before you enter the country. Also, you can use GetNIFPportugal to get your NIF hassle free from the comfort of your home.
After you have obtained your NIF number, you will be required to open a Portuguese bank account, which you can also set up remotely. Having a bank account in Portugal will enable you to make transactions in the country much easier, saving on potential currency exchange fees that would cost you if relying on the bank account of your home country.
D7 Visa Portugal 2023 Requirements: Eligibility Criteria
The D7 Visa Portugal requirements are as follows. You must:
Be a non-EU national
Minimum income requirements: earn a passive income of at least €760 per month (your income can come from pensions, transferable equity, real estate, intellectual property, or financial equity)
Show proof of a place to live in Portugal
Have a clean criminal record
The residency requirements for the D7 Visa
A holder of the temporary residence permit may be absent from Portugal for the following periods within the validity of the permit:
Six consecutive months, or

Eight non-consecutive months
There are exceptions (for example, work-related or certain other reasons) that need to be explained to SEF before the person leaves the country  – or after in other exceptional cases.
In addition to this, if holders of the temporary residence permit prove that during their stay abroad, they resided in their country of origin where they carried out a professional or business activity or one of social or cultural nature, then this can also be deemed an exception to the rule. 
Portugal D7 Visa application form
D7 Visa required documentation:
D7 Visa application form
Valid passport
Two passport photos (passport sized)
Proof of passive income
Proof of adequate accommodation (12-month lease agreement)
Criminal record background check
Valid travel insurance with health coverage
Six months of bank statements
D7 Visa Portugal 2023: The Cost of the Portuguese D7 Visa
The Portugal D7 Visa cost is relatively low in comparison to some other programs, such as the Portugal Golden Visa. For the Portugal Golden Visa, you will need to make a significant investment in the county. The D7 Visa, however, is a much more affordable alternative.
Expect to pay the following amount for your D7 Visa:
For your D7 Visa application, you can expect to pay €90
For your residence permit, you can expect to pay around €160
In addition to the above-mentioned fees, it is important to clarify that there are other costs during the immigration process, such as airline tickets, relocation fees, health insurance, adequate accommodation, and so on.
Note: Also, keep in mind that the above fee can be changed at any time by the responsible Portuguese authorities. As long as you meet the requirements, you should be able to get a D7 Visa in Portugal – the D7 rejection rate is quite low. Invalid travel insurance, insufficient reasons to stay in Portugal, fake travel documents, and the inability to provide evidence of accommodation can all lead to your D7 Visa application being rejected.
Portugal D7 Visa Processing Time
Obtaining a temporary four-month visa in your home country can take up to 60 days, provided you submit all the required information.
When you receive your visa, you will also get an appointment with SEF, booked by the Portuguese Consulate, when they issue your visa.
Once SEF has collected your documents and biometric data, it will take about three weeks for them to send your residence card to your Portuguese address.
D7 Visa Application Process: Step-by-Step Guide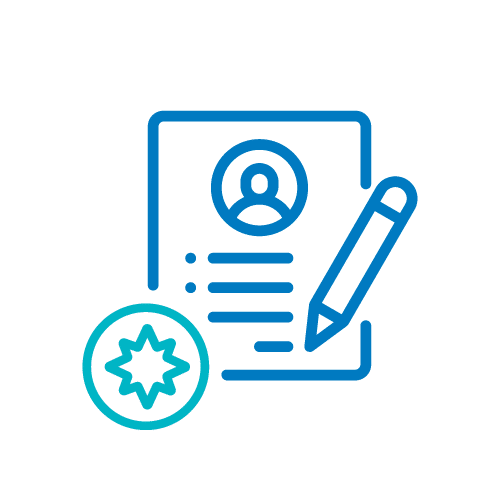 1. Apply for the temporary D7 visa from your home country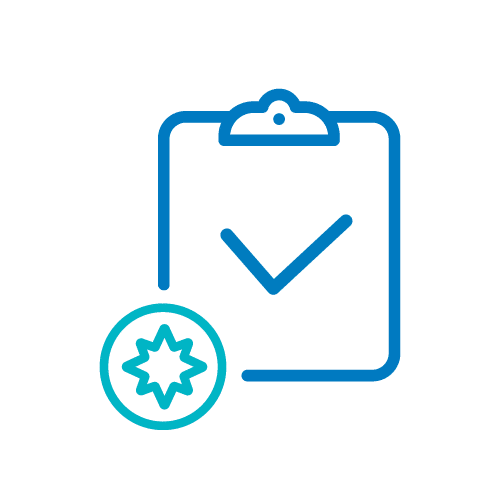 2. Attend your SEF appointment and enroll your biometric data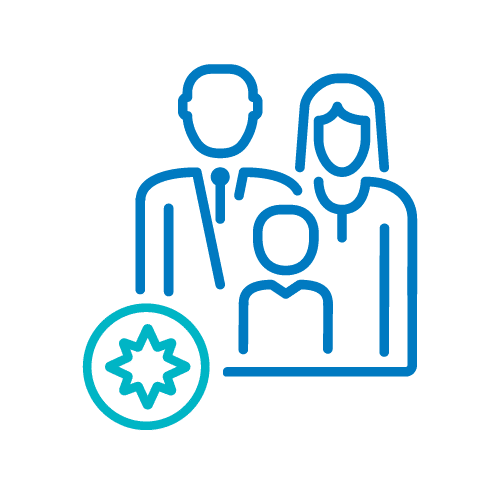 3. Get your residency card
D7 Visa Application Timeline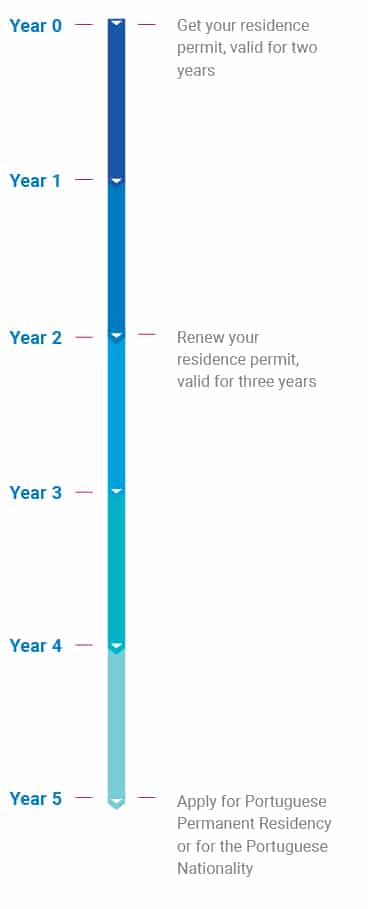 Benefits of the Portuguese residence permit granted through the D7 Visa
Successful applicants for the D7 Visa can enjoy the following:
Enhanced mobility
The residence permit facilitates visa-free entry and movement throughout the Schengen region, allowing a non-EU citizen residing in Portugal to circulate freely within the European Union (EU) for a set number of days.
Portugal permanent residency and pathway to Portuguese citizenship
Once you've secured the D7 Visa, you can obtain a residence permit in Portugal, valid for two years. After that, you can renew your residence permit, valid for three years. After the five-year mark of holding legal residency, you're eligible to apply for permanent residence and even citizenship if you wish.
Acquire residence rights in Portugal
As a Portuguese resident, you can enjoy a myriad of benefits, including the right to access the national health service and the local school system, conduct professional activity as an independent contractor, have full protection under Portuguese law, and be granted access to vocational training in Portugal.
Family reunification
Once you have a residence card, your family can join you in Portugal. Family reunification can be requested with SEF. The following family members are eligible: your spouse or partner, children under 18, including dependents, children over 18 who are dependents, your parents or spouse/partners' parents, as long as they are dependent on you, and your minor siblings. Family reunification is one of the key attractions of the D7 Visa program.
Tax benefits
If you hold a residence card, you are entitled to benefit from Portugal's Non-Habitual Tax (NHR) Regime. The NHR is a generous tax program with numerous benefits pertaining to your global income. It offers tax-free incentives on certain categories for a period of up to ten years.
Below are the types of income that may qualify under the NHR program:
Dividends
Real estate income
Capital gains from the disposal of real estate
Occupational pensions
Royalties
Business and self-employment profits derived from eligible occupations (but be mindful of relevant double taxation agreements)
As of 2020, pensioners registering for the NHR tax scheme are now taxed at a rate of 10 percent.
Who We Are and What We Do
Global Citizen Solutions is a boutique investment migration consultancy firm focused on finding the right residency or citizenship by investment program for individuals wishing to secure their future and become global citizens.
With offices in Portugal, the United Kingdom, Hong Kong, and Brazil, our multilingual team guides individuals and families from start to finish, providing expert advice considering freedom, mobility, taxation, and security.
From helping individuals find their dream homes or investment to providing successful immigration and relocation services, our international team is with you every step of the way. 
Contact us today for assistance. When relocating or investing overseas, an independent professional can prove to be crucial in providing a hassle-free process. 
Frequently Asked Questions About the D7 Visa Portugal
What is the Portugal D7 Visa?
The D7 Visa, also called the Retirement Visa, is a Portuguese immigration permit allowing you to enter Portugal in order to apply for a residency permit, provided you have enough funds to sustain yourself during the duration of your stay and that you can prove that you live off your own passive income. After five years, you can exchange it for permanent residence.
Who is eligible for the D7 Visa?
In order to apply for the D7 Visa, you will need to be a non-EU national. You will be required to launch the D7 Visa application at your home country's Portuguese Consulate. Once you receive a temporary D7 Visa, you will have to travel to Portugal and attend an appointment with SEF, who will grant you a residency permit. The D7 Visa is particularly popular with retired foreign citizens, who can use their passive income to apply, such as pensions, intellectual property, etc.
What are the D7 Visa Portugal income requirements?
In order to apply for the visa, the minimum passive income requirements are €760 per month (your income can come from pensions, transferable equity, real estate, intellectual property, or financial equity). You must show bank statements as proof that you meet the financial requirements. Family reunification is also possible with the D7 Visa.
Can I benefit from the Portuguese healthcare system with a Portugal D7 Visa?
Once you enter Portugal and your residency permit has been approved by SEF, you will be considered a Portuguese resident. You can therefore benefit from the Portuguese healthcare system. Keep in mind that you will need to register with the National Health Service (SNS) in order to benefit from its services.
What are the Portugal residency visa requirements for the Portugal D7 Visa?
In order to acquire the Portugal D7 Visa, you need to be a non-EU national, live off your own passive income, have sufficient funds to support yourself during your stay in Portugal, and hold a clean criminal record.
Is Portugal a good place for retirement?
Portugal is indeed an excellent destination for retirees. Not only is it a safe and stable country, but the climate, friendly people, and high standards of living at a relatively affordable rate are all big draws for retirees.
Is Portugal expensive?
No, Portugal is by no means considered an expensive country. In the more urban areas of Portugal, it's possible to live comfortably at €1,300 a month. In the less populated areas of Portugal, that figure is even less.
Can I become a Portuguese citizen with a D7 Visa?
While a D7 Visa doesn't automatically grant you citizenship, it does enable you to obtain Portuguese residency. In Portugal, all Portuguese residents can apply for citizenship after five years. Therefore, the D7 can indirectly lead you to obtain citizenship after the five-year mark.
How long does it take to get a D7 Visa for Portugal?
Securing the temporary four-month D7 Visa in your home country can take up to 60 days, and you must submit all the required documents and information.
Can you work in Portugal on a D7 Visa?
You cannot officially work in Portugal with the D7 Visa. However, if the main applicant later obtains a residence permit, they can work then in the country.
How can we help you?
Global Citizen Solutions is a boutique consultancy firm with years of experience delivering bespoke residence and citizenship-by-investment solutions for international families.
With offices worldwide and an experienced, hands-on team, we help clients from around the world acquire Portugal Visas or homes while diversifying their portfolio with robust investments.
If you have a question related to Portugal D7 Visa facts, speak to one of our consultants so we can understand your objectives and help you move forward onto a path of success. When relocating, it is a good idea to have an independent professional on your side to assist you with your move.