The NIF number is a unique tax identification number in Portugal assigned to individuals by the Portuguese tax authorities. The number is essential to carry out any economic activity in Portugal, such as paying taxes, opening a bank account, or signing any contract. In a nutshell, you need it for almost everything. 
If you're considering moving to Portugal or are already here, your priority should be getting your NIF. This can seem complicated, but it's pretty straightforward once you understand the process. To help you, we've created this guide walking you through everything you need to know about getting a NIF number in Portugal. 
What is the tax identification number (NIF Number) in Portugal?
The Portuguese NIF number also referred to in Portuguese as Número de Identificação Fiscal or the Número de Contribuinte is a tax identification number. Everyone gets a unique nine-digit number issued by the tax office (autoridade tributária or Finanças). 
Acquiring a NIF number in Portugal is free. When collecting your NIF at the Portuguese tax office, you can also request a tax card which would set you back €6.80.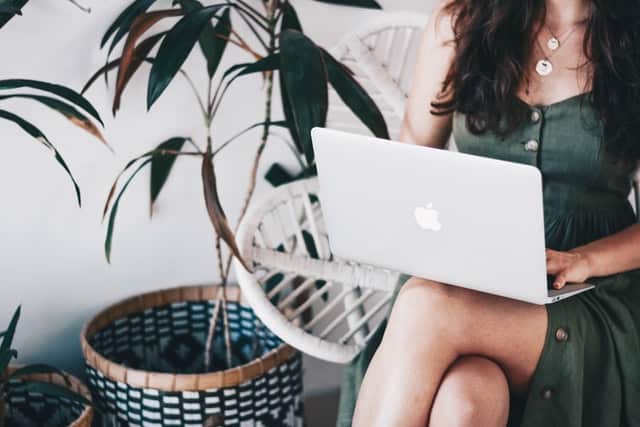 Who uses the Portuguese taxpayer number?
Anyone residing in Portugal should get a NIF number, including citizens, residents, and foreign non-residents. Whilst it's not mandatory by law to get a NIF, you do need it if you're engaging in official or legal fiscal activities such as renting or buying property in Portugal or signing up for utilities. 
This means that most people with financial ties to Portugal use a NIF. Anybody who has signed a legal lease, signed up for WiFi, paid taxes, or legally worked in Portugal has used their número de identificação fiscal.  
Where can I use my Portuguese NIF number?
The short answer is that you can use it in every business transaction. 
The Portuguese NIF number is used when:
Buying and selling property

Inheriting Portuguese assets 

Opening a bank account

Acquiring loans, including a mortgage

Paying taxes in Portugal (and for getting a tax return)

Receiving an income

Enrolling in a Portuguese university

Receiving social security payments

Setting up utilities 

Buying a car or applying for a Portuguese driving license

Signing a local contract (e.g., a mobile phone contract)
How To Get a NIF Number in Portugal
The process for getting a NIF number depends on your unique circumstances, such as whether you're a Portuguese resident or non-resident, an EEA/EU member, or want to get your NIF in person or remotely. 
You can apply for a NIF by:
Getting your NIF as a Portuguese resident
This can be as simple as going to your local Finanças and requesting a NIF. If you're in a large city like Lisbon or Porto, make sure you arrive at the tax office early, as there can be long waiting times for appointments.
Ensure you have all the necessary documents (we'll get into that shortly). You can apply for a NIF through the Finanças website if you're a business. Note that the website is only available in Portuguese, and individuals cannot apply for a NIF through the website.
Alternatively, you can contact a lawyer or accountant who can apply for a NIF number on your behalf. 
Getting your NIF remotely
You do not need to be physically present in Portugal to get a NIF. As a non-resident, you can apply from outside Portugal via a fiscal representative such as a lawyer (more on that later). 

Conveniently, we provide this service for existing or incoming clients. For more information, contact us today.
Getting your NIF as a non-EU/EEA national
If you're applying for a NIF number as a non-European Union/European Economic Area/Swiss national, there are some additional steps to the process. Every non-EU/EEA nation is required by law to appoint a fiscal representative who can endorse their NIF application, whilst EU citizens can apply independently. 
What is a fiscal representative? 
Every non-European Union/European Economic Area citizen with economic involvement in Portugal must appoint a registered NIF tax representative with the tax department. A fiscal representative is an individual or business that functions as a point of contact between a third-country national or business and Finanças. 
The tax representative does not need to be a lawyer or accountant and can be any local Portuguese resident so long as they possess a Portuguese address. That being said, we advise against registering your NIF through a friend or acquaintance. Many local residents do not have a thorough understanding of Portuguese tax law, and it could end up in a sticky situation, especially if your friend ever leaves Portugal.

We would recommend appointing an expert such as getnifportugal.
Our Step-By-Step Guide
Step 1: Gather the required documents
First things first, you need to have the proper paperwork. Otherwise, you risk being turned away at the tax office. You'll be asked for:
Official photo ID (a passport is your safest bet)

Proof of address in Portugal or your resident country (a utility bill or rental contract should suffice)
If you're applying through an attorney or fiscal representative, you'll need to submit a power of attorney translated into Portuguese, proving that they have the authority to act on your behalf. EU Citizens do not need to appoint a fiscal representative.
Step 2: Visit your nearest Finanças
If you're applying in person, find your local tax office. Be sure to check their opening and closing hours ahead of time. 
Step 3: Get your NIF number 
After submitting the required documents, your NIF number is usually generated within a few minutes. The Portuguese tax authorities will provide you with a document stating your NIF number. Note that this number does not expire. 
How is the Portuguese tax card different from a NIF Number?
The Portuguese tax card is a credit-card-sized document with your NIF number, issue date, and the issuing regional tax authority's name. A tax card is not compulsory, but you can request one when your NIF is issued. 
Resources to help you live, work, and invest in Portugal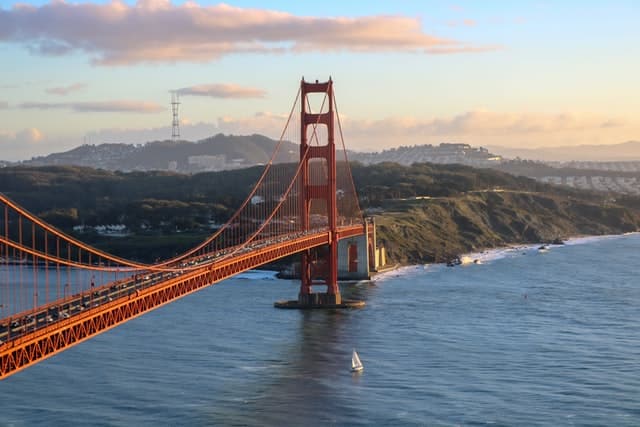 Frequently Asked Questions about the NIF Number in Portugal
What is the tax number in Portugal?
Portugal's tax number is known as a NIF (Numero de Identificacao Fiscal). It is also known as the tax contribution number (Numero de Contribuinte). The NIF is a nine-digit number necessary to conduct any financial activity or business within Portugal.
How do I find my NIF number?
This number is used in all correspondence between you and the Portuguese tax authority. When you get your NIF, you should receive a letter or document with the number written on it.
How do I get a NIF number in Portugal?
You can visit a Finanças or a Loja do Cidadão with your required documents. You must bring a fiscal representative if you're a non-EU/EEA citizen. Alternatively, you can apply for one online through a fiscal representative.
How do I get a taxpayer ID?
Getting a taxpayer identification number is simple. You can ask for one at any branch of the Tax Authority or a Citizen's Office. If you need a tax representative, they can apply for a taxpayer ID number on your behalf. The tax representative should:
Present a citizen's card or permanent residency card

Present their NIF

Bring proof of their Portuguese address
Why do I need a fiscal representative?
A fiscal representative is known to the Portuguese tax authorities and can help you navigate the complexities of the Portuguese tax system. They are a contact point between you and Finanças, which can be very helpful if you're a non-resident. 
How much does a fiscal representative cost in Portugal?
There is no set cost for a fiscal representative. We'd recommend contacting a law firm or accountant and asking for a quote.