Portugal is one of the most beautiful and affordable Western European countries. Alongside the charming nature of Portugal and its amazing coastal views,
the education system in Portugal
is excellent. If you're considering studying in Portugal, we'll provide you with everything you need to know about the Portugal student visa, the required documents, and how to apply. The higher education system in Portugal was ranked 35th best in the world in the first edition of the
QS Higher Education System Strength Rankings
. Portugal applies the standards of the
European Bologna System
, which means that continuing your study in Portugal will be one of the best decisions you will ever make. While deciding to study in Portugal, you can choose to apply to one of the 14 Portuguese universities for university education or to target non-university higher education (polytechnic education). Both of the options are considered higher education, but universities have a greater focus on research, while polytechnics are more focused on technical specialization. If you've already applied and have been accepted into a polytechnic or university degree course in Portugal, now it's time to learn more about the paperwork and the Portugal Student Visa process. You should know that the earlier you apply, the faster you get your student visa and will be able to travel and begin your courses. So, read carefully and make sure that you are well prepared.
Apply to a Portuguese university and get your acceptance letter
When you apply for a student visa for Portugal, you will have to submit the following documents:
Your valid passport (or travel document).
Letter of acceptance from your university.
Proof you have paid the tuition fees.
If you have a scholarship, submit the document from your university confirming it.
The process of applying for a student visa starts with the acceptance letter that you will receive from the university or the institute you applied to. In case you are still in the early phase of deciding which option is best for you and haven't made up your mind yet on which university you want to join, you can dive into more detail on the universities in Portugal.
After deciding on and applying for your chosen university, you wait for the acceptance letter that will be sent to you from the university to be included in your documents. This letter is the core of the whole process, and without it, you won't be able to apply for a Portugal student visa.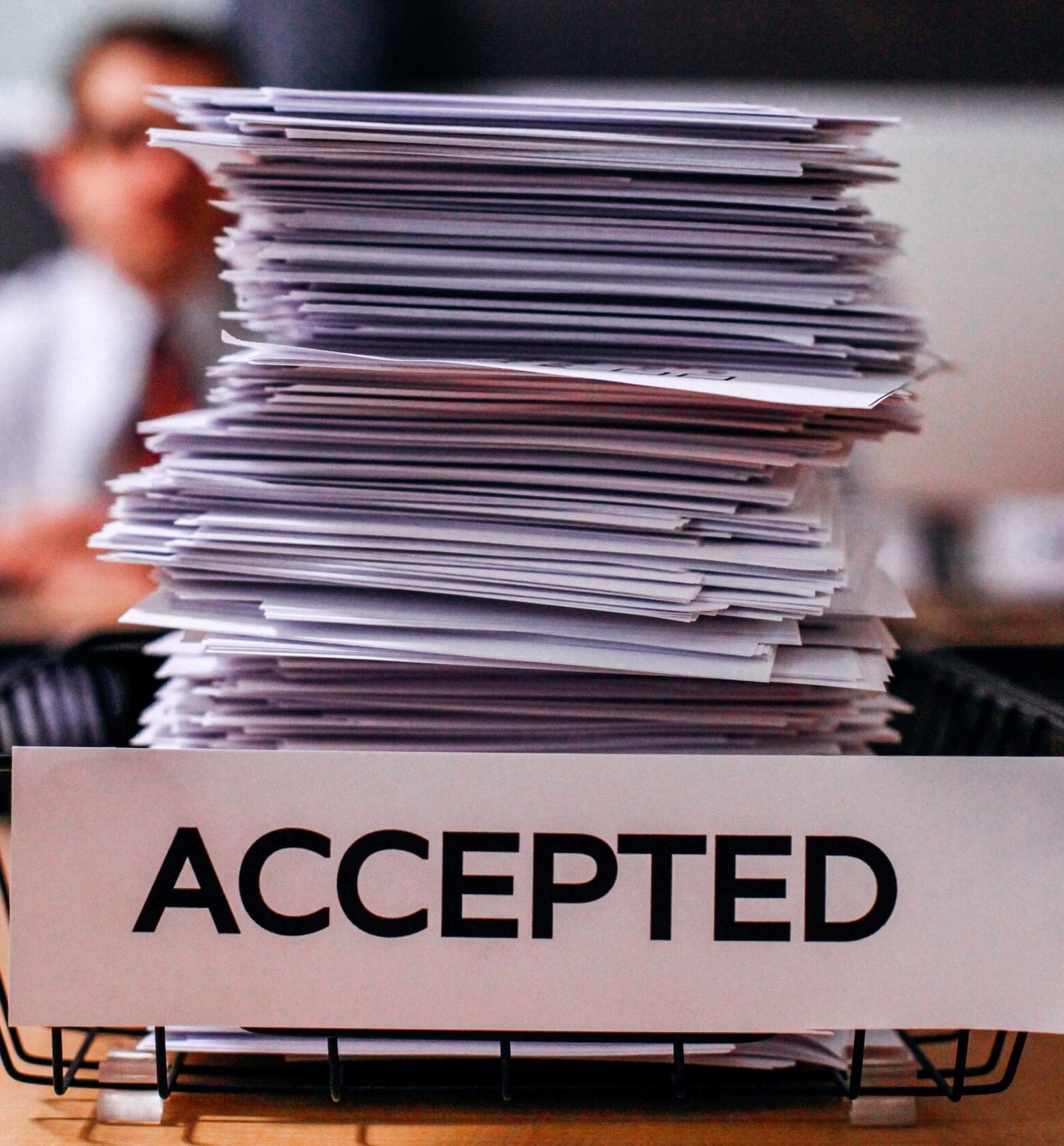 Find out what type of visa you need to study in Portugal
There are many different Portugal student visa types, and it's important to know which type matches the course you applied to. The type of Portuguese student visa you will need depends on your nationality and the duration of the course you choose.
Regarding your nationality:
For EU/EEA/Swiss citizens, a student visa to study in Portugal is not required, but you will have to register your stay with the local authorities.
International students from many countries, such as the US, Australia, and Canada, can enter Portugal with just their passport for up to three months, during which time they can even take a short study course.
For non-EU/EEA/Swiss citizens, a student visa is required only for nationalities who typically need a Portugal Schengen visa. You will also need a Residence Permit if your study requires a long stay.
Portugal student visa types for non-EU citizens:
Short-term student visa (Type C): This is a short-stay visa for non-EU citizens who plan to undertake a course or a research project in Portugal with a duration of less than 90 days.
Long-term student visa (Type D): This is a long-stay visa for students and researchers undertaking studies or research projects in Portugal for longer than 90 days.
Applying for the long-term student visa (Type D) will require you, as a non-EU student, to apply for a Residence Permit once you arrive in Portugal. This permit will be valid for one year. After a year, residence permits can be renewed for up to five years at your local SEF office.
When and where to apply for the student visa?
Applying for the Portuguese student visa will be at your nearest Portuguese Embassy or Portuguese Consulate in your home country. You can double-check by visiting the website of the Portuguese Ministry of Foreign Affairs. You will need to call, send an email or visit the Portuguese embassy website to get answers to some important questions like:
Does this course need a student visa?
Which type of visa should I apply for?
What are the required documents for this visa?
How long does it usually take to get the visa?
This is a very crucial step, according to which you will proceed with the next steps. If you take the first step correctly, this will help you later and speed up the visa process. You should know that even after submitting your documents, there is a possibility that the Portuguese Embassy may contact you for more documents, and this may delay the issuance of your visa.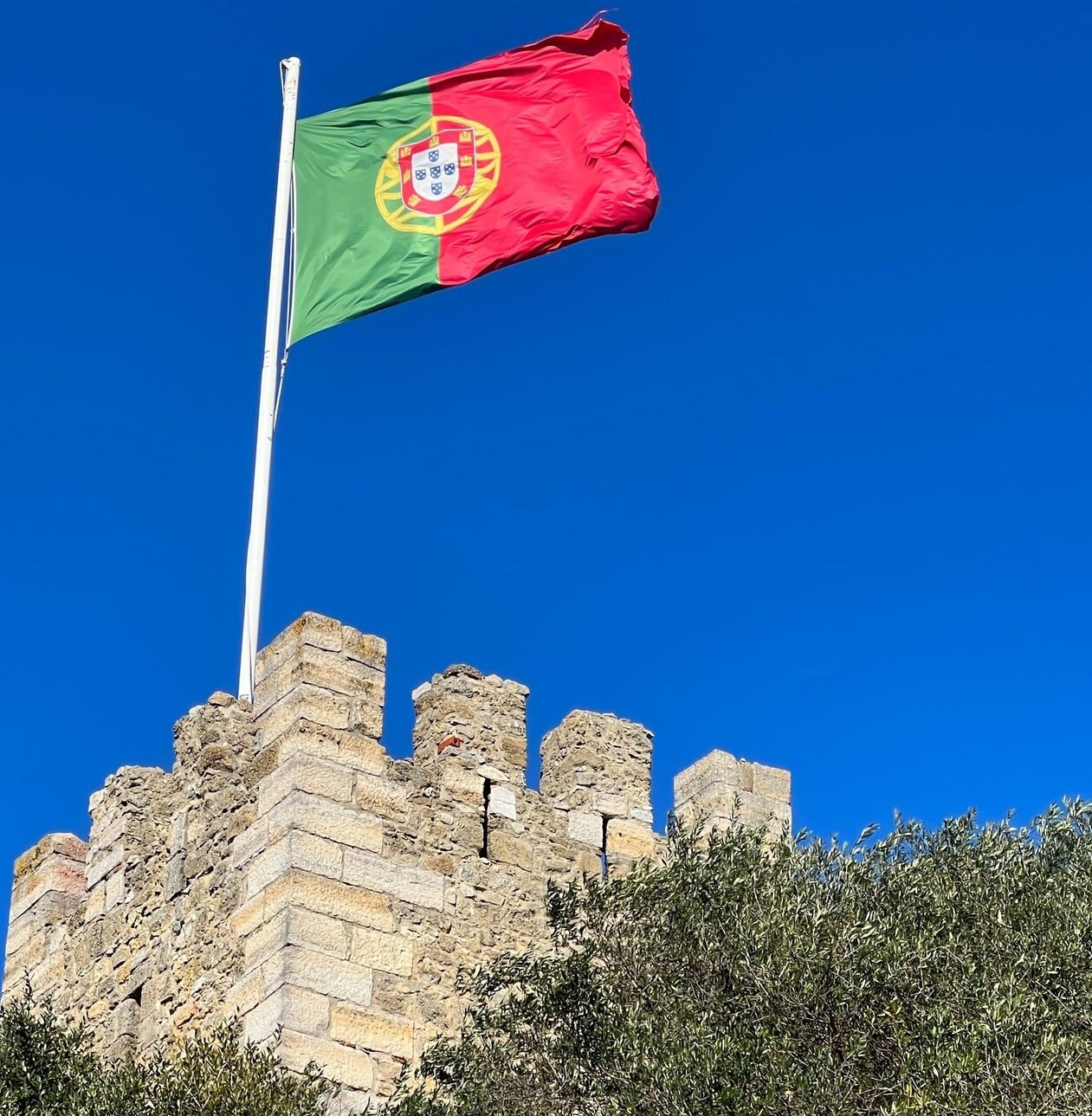 Tips about the visa application for Portugal
In order to get your Portuguese student visa as quickly as possible, there are some tips you should consider while preparing yourself:
Visit the Portuguese Embassy's website in your country and schedule your appointment.
While scheduling the appointment, try to choose the earliest available timing. The visa process may take up to 2 or 3 months to be issued, so the earlier you start the process the better.
Organize your documents according to the Portuguese Embassy's requirements and double-check that you have copies of your documents for emergencies.
You may have a visa interview during the process, so be prepared and always pay attention to your mail and phone because the Portuguese Embassy might call you anytime.
In some cases, you may need some health requirements, such as vaccinations and recovery certificates.
Language requirements for studying in Portugal
To obtain the Portugal student visa, there won't be language specifications or requirements. However, while applying to the university itself before getting accepted there will be language requirements and proof of proficiency.
According to the department, the course, or the research you're applying for the language requirements will differ. If you're applying for English-taught programs at a Portuguese university, this will require language proof that you passed one of the language tests:
It will be a plus and very impressive point while submitting your documents if you know how to speak Portuguese, at least on a conversational level. This will also help you while living in the country and interacting with your Portuguese colleagues.  However, Portuguese locals, in general, are well versed in English, particularly younger people, so you should not have too many problems getting around if you do not speak the language.
Documents required for the visa application
As mentioned before, the required documents may vary a little according to the Portuguese Embassy in your country, but the following are the main and most common documents.
Letter of acceptance from the university/polytechnic you applied to.
A valid passport (or travel document) that expires at least three months after your return home, with at least one blank visa page.
Two passport-size pictures, taken recently. They must follow Schengen picture guidelines.
A completed application form according to your visa type.
Proof of financial resources to support yourself during your stay in Portugal
One colored passport photograph.
Proof that you paid the application fee which may cost up to 170 EUR.
Proof of Schengen travel health insurance
A valid travel ticket or confirmed reservation to Portugal
Confirmed accommodation arrangements. This can be a rental contract, accommodation from your university (dormitories), or a letter of invitation from a family member/friend with whom you will live in Portugal.
A Certificate of Criminal Records.
Working in Portugal as an international student
As an EU/EEA/Swiss student, you are allowed to work while studying without any restrictions or working hours limits. Unfortunately, the case is not the same for non-EU/EEA students.
Students from outside the EU/EEA can take up part-time employment (up to 20 hours/week) or full-time employment, only during semester breaks and holidays. This is only applicable to students who have a Residency Permit and who are staying more than 90 days.  If you are following a short course (up to three months) and only have a Schengen visa, you are not allowed to work.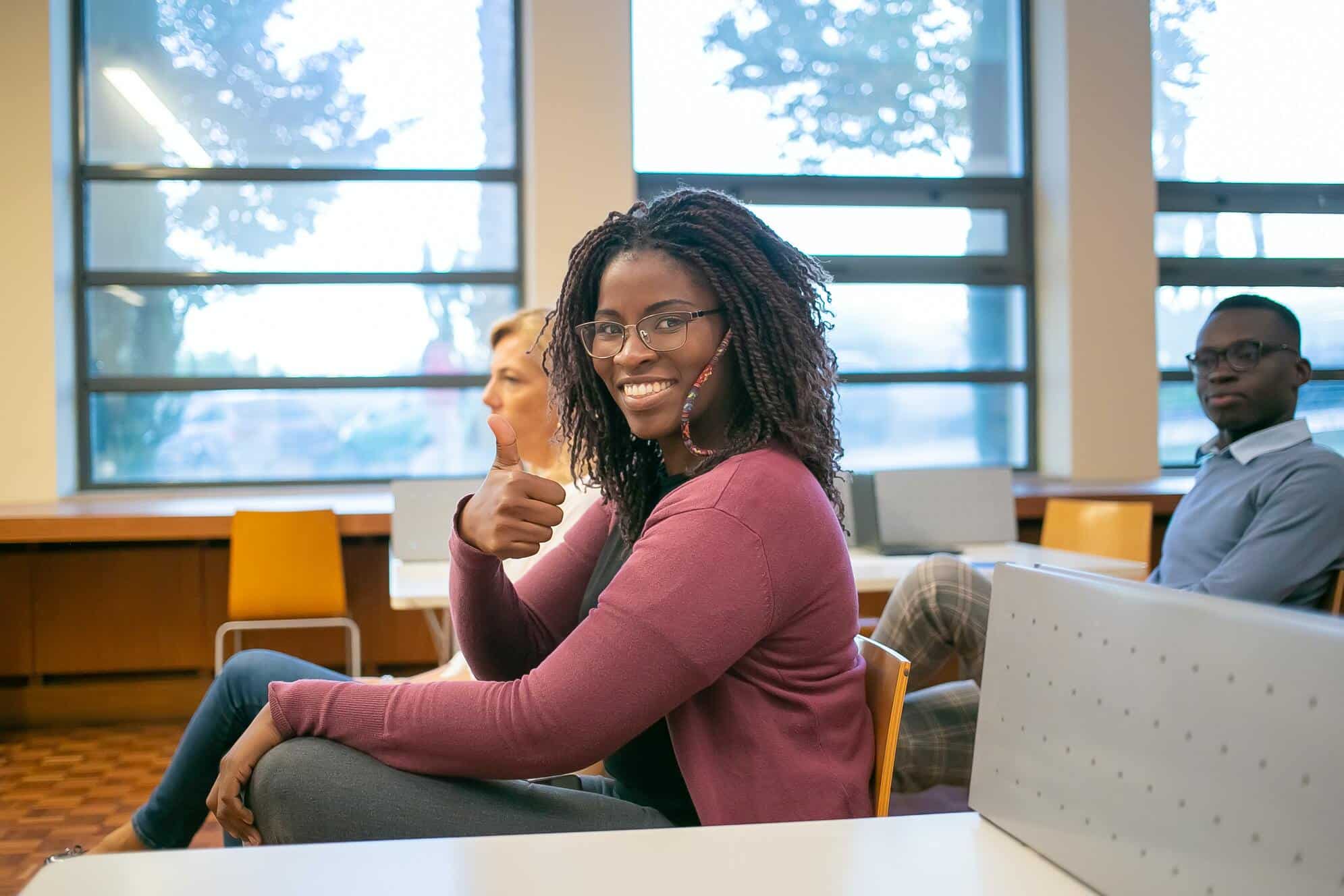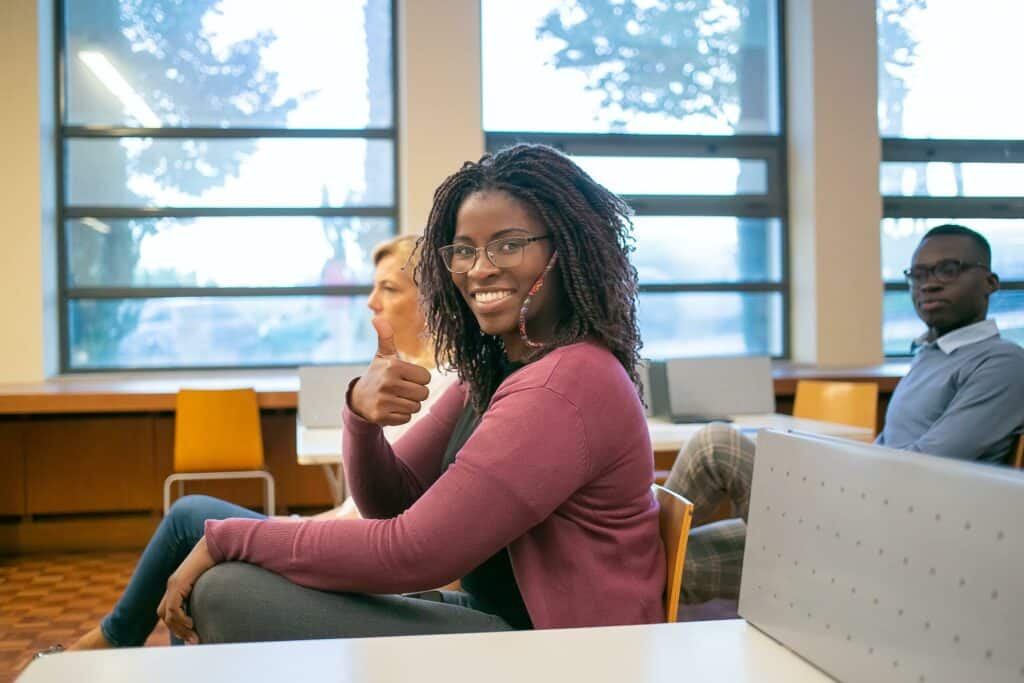 Conditions to apply for a residence card in Portugal
As stated above, all students who registered for long courses with a duration of more than 90 days will have to apply for a residence card (Autorização de Residência) within four months of their arrival in Portugal at a local city council hall.
This is not a complicated step as compared to the previous ones. You will just need to make an appointment through the SEF online services and prepare the following documents:
A completed student visa application form.
Valid passport plus one photocopy.
Two identical and recent passport photos.
Proof that you have the financial means to support yourself in Portugal;
Proof that you have adequate accommodation in Portugal;
Proof that you have medical insurance;
Proof of registration at a Portuguese higher education institution; and
Proof that you've paid any applicable tuition fees.
Conclusion
Portugal has a great higher education system, and if you're considering studying in Portugal you will need to get a Portuguese student visa. Obtaining a Portugal student visa is not hard, but it takes time and effort, so make sure you are prepared and aware of the process.
Rules differ for EU/EEA nationals and non-EU/EEA nationals, and the required documents as well. The issuance of your student visa depends on the acceptance of the university or the institution you're applying for. Only when you receive it can you continue the process of the Portugal student visa.
Note that the time you live in Portugal as a student does not count towards permanent residency. The Portuguese student visa doesn't lead to a permanent residency until you get a job offer as a highly-skilled worker and switch to a (temporary) residence permit for work (Portugal work visa).
There are some other visa programs that may lead to a permanent visa and then to Portuguese citizenship, such as the Portugal Golden Visa and the Portugal D7 visa. You can also check out our Portugal immigration guide, where you can get more information on the Digital Nomad Visa (D8), the NHR – Non Habitual Tax regime, and the importance of the NIF (Tax Registration Number). Additionally, if you have Portuguese ancestry, you might be eligible for Citizenship by descent.
Why choose Global Citizen Solutions for your Immigration Visa?
GLOBAL APPROACH BY LOCAL EXPERTS
GCS has offices located across Portugal.
Members of the US-Portugal and UK-Portugal Chambers of Commerce in Portugal, and the Investment Migration Council (IMC).
Our expert team can help you throughout your journey to secure your Visa. 
100% APPROVAL RATE
Our successful track record in applications provides reassurance to applicants. 
We have helped clients from more than 35 countries secure residency in Portugal.
ALL-ENCOMPASSING SOLUTION
With a single channel of communication, our approach ensures that you have complete clarity on your application. 
Our BeGlobal® Onboarding System allows for a total flow of information.
TRANSPARENCY AND PRIVACY
Our pricing is clear and detailed, you will not face any hidden costs.
All data is stored within a GDPR-compliant database on a secure SSL-encrypted server.