In today's world, we are seeing many investors showing interest in having dual citizenship and spreading their wings all around the world, searching for new investment options and changes in their lifestyles by living and investing in foreign countries. Golden visas provided by several countries make it possible for the investors to use their funds and get citizenship in the country of their choice. Not only does a golden visa benefit the investor, but their family members also get to enjoy some of the perks.
International education through citizenship by investment
is one of the main advantages of these golden visas which enables the holder to provide their children with a golden visa for students.
The Golden Visa for students
Many outstanding students of this generation strive to do something to change their lifestyle and what could be a better option than making their career in a foreign nation with excellent education opportunities? However, when it comes to getting a student visa, things can get tricky.
There are always a lot of requirements that one has to fulfill in order to attain a temporary visa for students. Things become relatively easier if a parent owns a golden visa as this gives a chance for their children to pursue their high school or university education in a foreign country. A golden visa includes a lot of benefits, including a residency permit. 
Below is a list of the countries which offer golden visa programs.
Ireland
Ireland is one of the most beautiful countries in the world. Because of its strong economy, Ireland has become a hotspot for immigrants. They have designed an immigrant-friendly system that makes it easy for investors who want to invest in the country to get golden visa citizenship.
Investment Options in Ireland
Those who are planning to invest in Ireland for a golden residency visa can put a minimum capital of €1,000,000 into an approved fund. The amount is refundable in 5 years. With this investment golden visa program, once they get the golden visa, they will become eligible for many benefits in the country.
If the investor has children who are university students and plan to go to a University in Ireland, the investor can get a discount of €50,000 from the investment fund.
Top Colleges in Ireland
Ireland hosts two of the best-rated universities in Europe:
Trinity College

University College Dublin
Cyprus
Cyprus is a beautiful island country located in the Mediterranean sea. Their culture is among the oldest in the Mediterranean region. Cyprus is known for its mineral wealth, and the wines they produce are world-class.
Citizenship by Investment in Cyprus
It is important to note that Cyprus has indefinitely suspended its citizenship by investment program. While there has been no indication yet from the Cypriot authorities about whether a new program is in the pipeline or not, Global Citizen Solutions is monitoring the situation and will provide timely updates. 
According to the previous citizenship by investment program that was running in Cyprus, you could get a Cypriot passport by investing a minimum of €2,000,000 in the real estate business. And the main advantage of this program was that the process just took six months to finish and granted visa-free travel around the EU, thereby making it one of the fastest citizenship programs in Europe.
Education in the EU with Cyprus citizenship
As of October 2021, Cyprus passport holders are eligible to travel to 175 plus countries without a visa or with a visa on arrival facility. and can live and get valid employment contracts anywhere in the EU. In addition, their children are also entitled to study in top colleges and universities in the European Union.
USA
The United States of America doesn't even need an introduction. Across the globe, there are people who dream to live in the USA for the quality of life the country offers. Millions around the world try to get US citizenship every year making it one of the top immigrant-friendly countries in the world.
USA citizenship with investment
Anyone who is interested in Investment Visa In the USA can apply for their EB-5 Programme. It is one of the most popular investor visa programs in the world. Since its inception, the EB-5 program has approved around fifty thousand applications. You can invest a minimum of $500,000 in any government-approved projects in taking part in the Citizenship program.
Education in the USA with investment
Applicants who have invested in the USA will receive a green card which makes them eligible to live, work and get international education through citizenship in public or private schools in the USA.
The USA is the dream country for any university students who want to pursue their education in the world's top universities. The USA is home to the world's top universities such as Harward, Stanford, Yale, and many more private schools.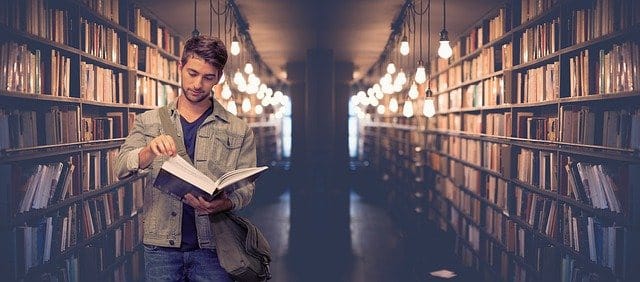 Antigua
A minimum grade donation of $150,000 as a national sponsor for a family of four or above can grant you the residency permit of Antigua, which enables the investor to travel freely to 100 countries around the world.
Education in Antigua with an Investment fund 
Antigua recently introduced the CBI option, which provides a one-year free scholarship which means those who are eligible can go to the college for free for a whole year. This makes it one of the best options for those outstanding students who are looking for a more affordable, and very good, education in a foreign country.
Frequently Asked Questions
How can a student get gold visa in UAE?
To study in the UAE, outstanding students with promising scientific capabilities can try to apply for the UAE golden visa. Also, if you are planning to invest in order to get a golden visa then you can reach out to the federal authority for identity UAE and invest a minimum of AED 10 million. Federal authority for identity and citizenship will review your golden visa application and grant you a golden visa if you are eligible by the UAE implemented laws.
Check out our article, How to Get UAE Citizenship? Expert Guide, for more information.
Who qualifies for the golden visa in Dubai?
To study in the Dubai, UAE, exceptional students with promising marks who rank top in the country are eligible to apply for golden visas as per the UAE government. UAE ministry of education and foreigners affairs will review your eligibility in order to grant you a golden visa.
How much is a student visa in UAE?
Bright students and distinguished and talented people who are looking for long-term residence visas on the UAE's Mainland will have to pay AED100 fee for the first time issuing and renewal of golden services.