Cyprus is a Mediterranean land of incredible charm and history. Thousands of tourists flock to the Republic each year to enjoy its Mediterranean cuisine, world-renowned beaches, and excellent weather. But how do expats actually uproot their lives here? The Cyprus Golden Visa program enables non-EU, non-EEA, and non-Swiss nationals who buy property or set up a business in the Republic to acquire legal permanent residency, and increases their eligibility for European citizenship and a Cypriot passport.
In this guide to the Cyprus Golden Visa, you'll learn all about: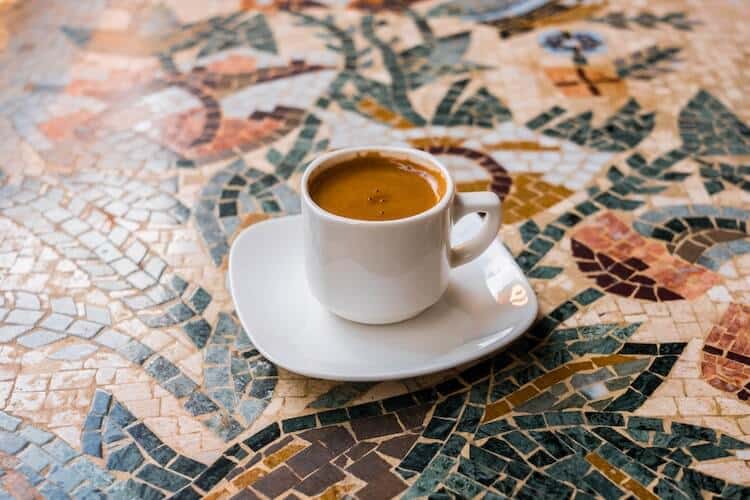 A Brief About Cyprus Golden Visa Program
The Cyprus Golden Visa program is an investor immigration scheme that grants qualifying individuals residency and citizenship rights in the Republic in exchange for a financial contribution in its economy. It used to consist of two separate programs, one that is catered towards permanent residency, and the other towards citizenship. The main difference between both programs is the minimum required investment sum, and stay requirements. However, as of 2020, the Cyprus citizenship by investment scheme is no longer operational.
Which Family Members Can Be Added in the Same Golden Visa Application?
Family members can apply with the main applicant including your spouse, children under 18, and dependent children up to the age of 25. Note that, following the revisions, effective from 3 May 2023,  parents and/or in-laws of the applicant are no longer eligible.
What is the Cost of the Cypriot Golden Visa?
Qualifying individuals who apply for the permanent residence permit – or the Investor Immigration Permit – under the Cyprus Golden Visa scheme will have to invest a minimum of €300,000 in the Republic's economy. This investment sum will have to be placed in appropriate investment options stipulated by the Cypriot government.
Benefits of Cyprus Golden Visa Program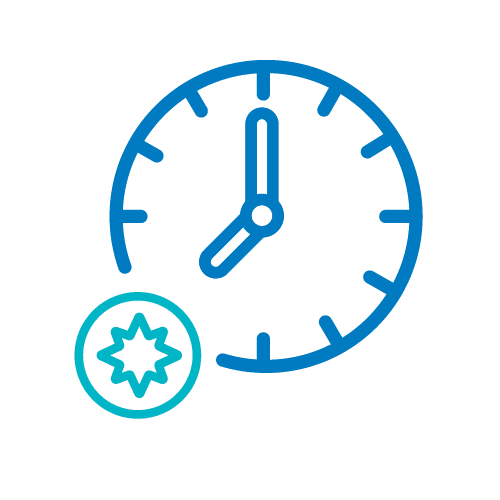 Fast track application procedure, with applications generally being approved within two months from being lodged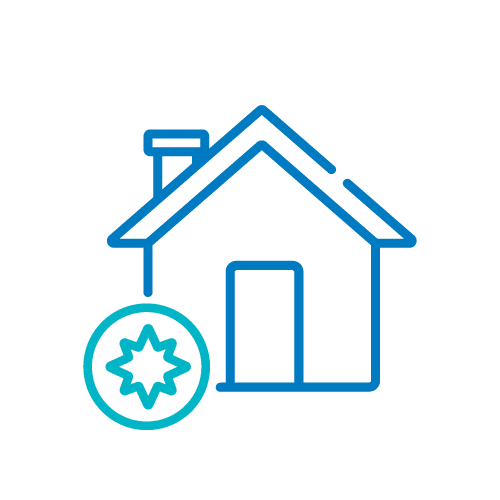 Full residency rights in the Republic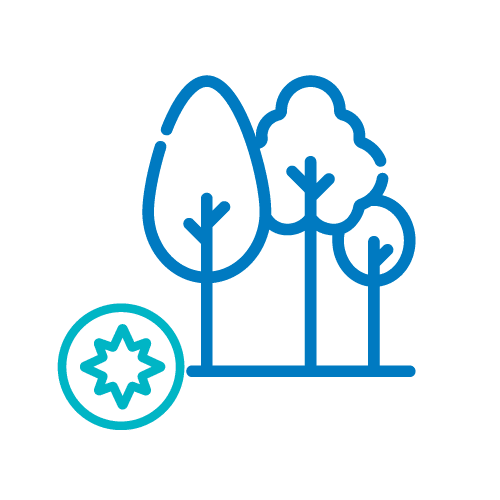 Fantastic living standards and high quality of life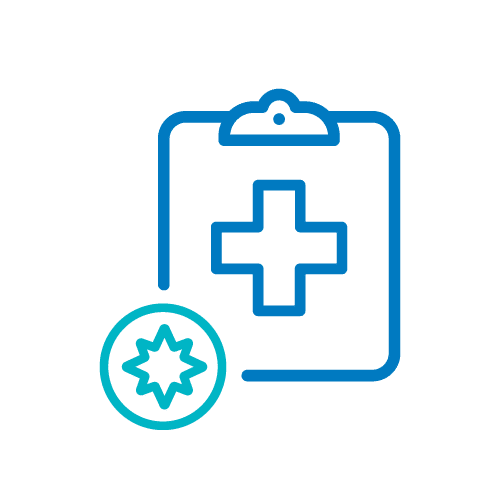 Access to excellent healthcare and education systems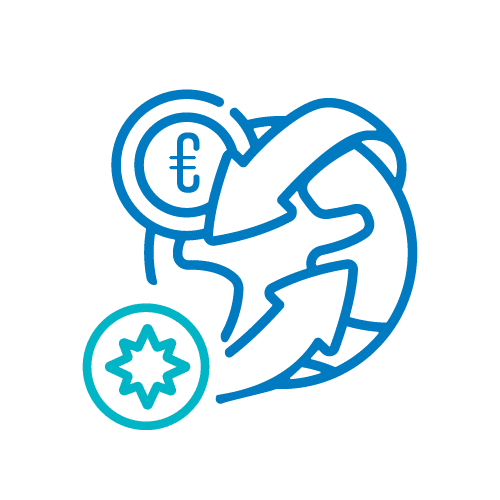 Visa-free travel within the European Union and Schengen Zone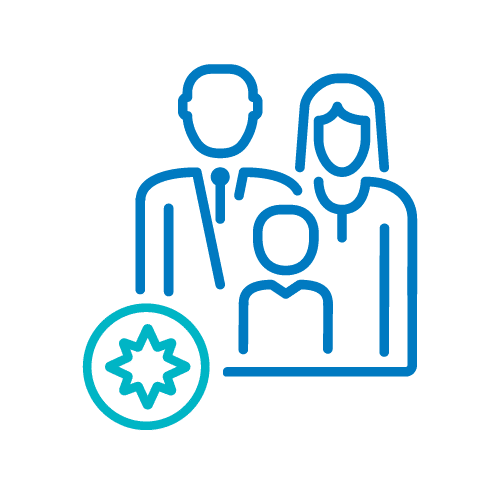 Inclusion of some family members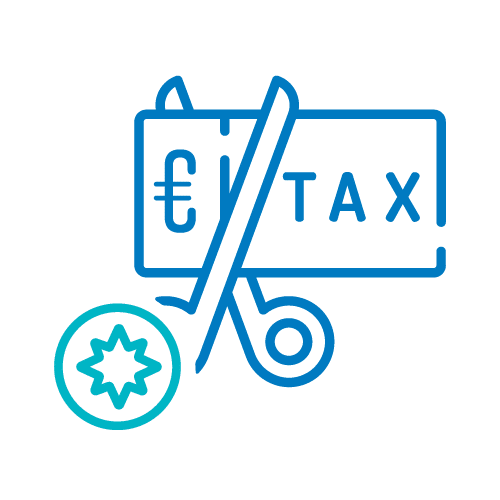 Tax benefits and incentives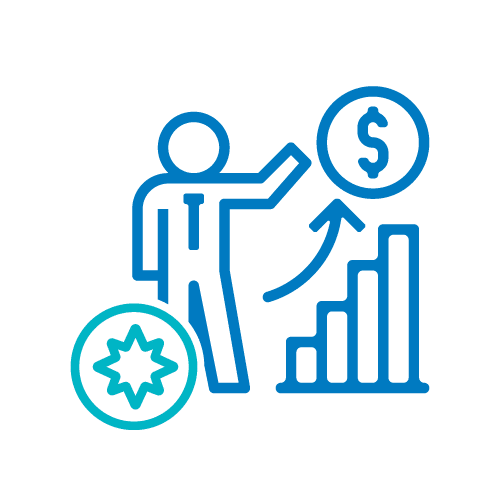 High return on investment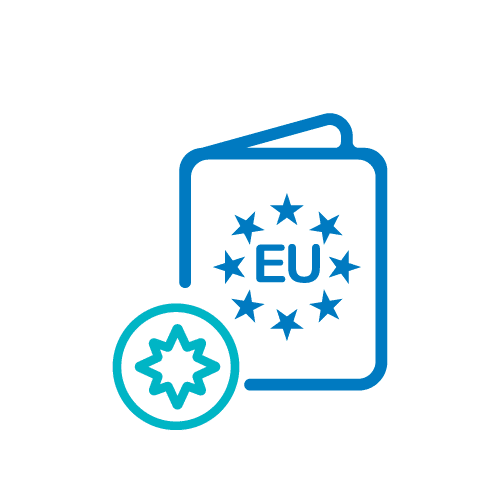 Road to European citizenship with a Cypriot passport after seven years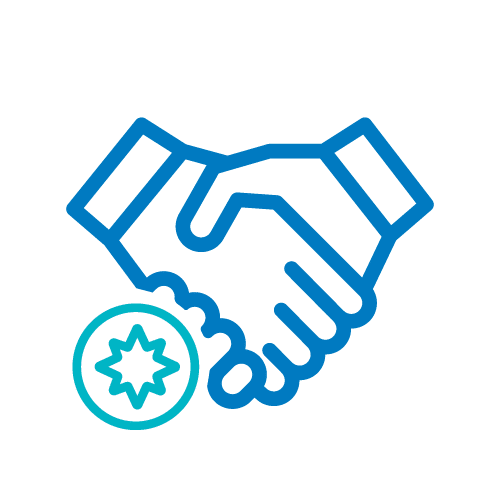 Dual citizenship is recognized
Cyprus Investor Immigration Permit
The Investor Immigration permit – or Cypriot Investor Permit – is a permanent residency scheme aimed at attracting high-net-worth-individuals and foreign investors from all across the globe by offering them governmental rewards and incentives. It provides Cyprus Golden Visa holders with renewable residency permits in the Republic after they make a financial contribution to the nation worth at least €300,000, and provides them with a multitude of benefits.
The program has existed for many years as it was the government's aim to enhance their foreign affairs and boost economic growth. Yet, its criteria and application process have been amended over the years to make the program even more attractive for prospective investors.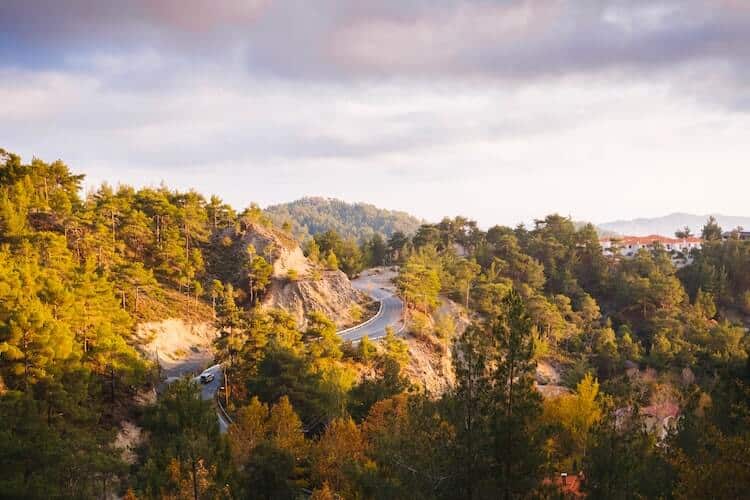 Why Consider Cyprus?
While there are many citizenship by investment programs to consider across the world, including the Luxembourg Investor Visa, the Investor Visa Belgium, and Malta Citizenship By Investment, Cyprus offers a unique combination of attractive benefits that make it one of the best investment schemes to consider.
Not only is it strategically located for international business investors, it offers excellent living standards, a low cost of living, leading education institutions, quality healthcare systems, and tax-friendly initiatives – all of which makes the program so attractive.
Investment Options for the Investor Immigration Permit
Those who want to invest in Cyprus are provided with several investment routes to be considered for residency, including buying a property or investing in alternative investment funds. Primarily, these are split into the following categories:
Investment Program Routes: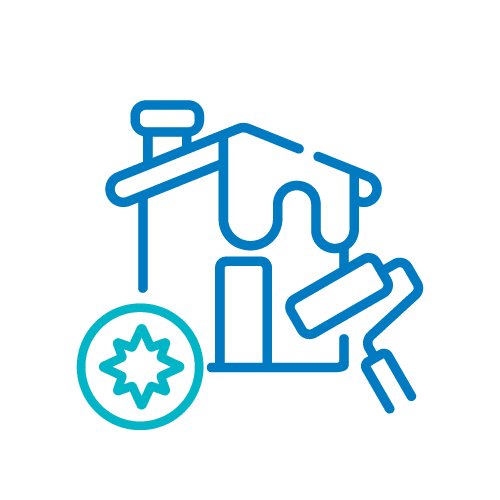 Buy a residential property worth at least €300,000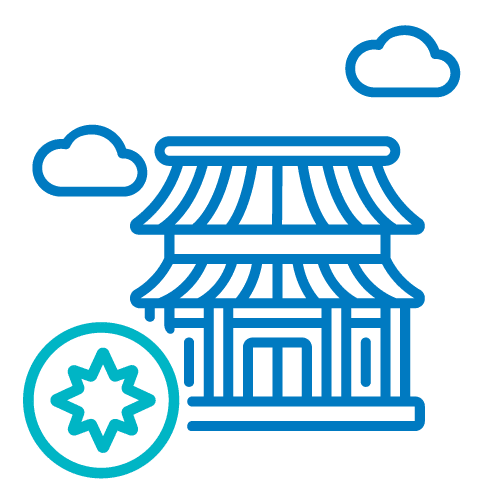 Buy a commercial property worth at least €300,000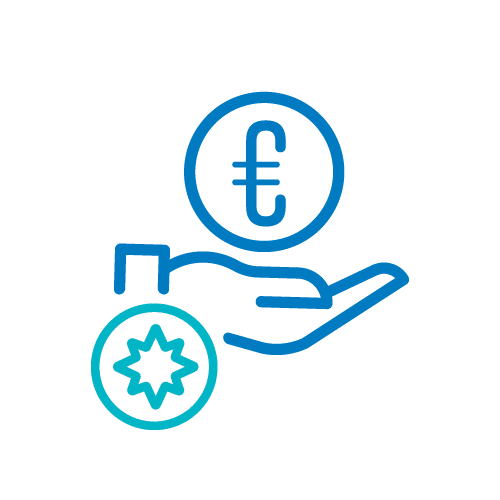 Invest at least €300,000 in the share capital of a company in Cyprus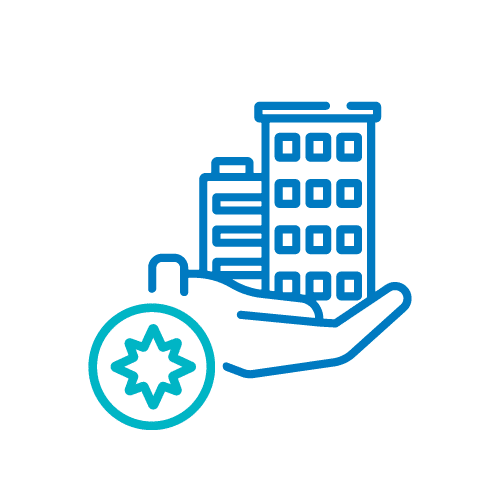 Invest at least €300,000 in units of a Cyprus Collective Investment Organization (e.g. AIF, AIFLNP, RAIF)
Option 1: Buy a Residential Property
The foreign investor must buy a property for residential purposes with a minimum value of €300,000 – excluding VAT. The first €200,000 plus VAT must be invested before the application is lodged. To successfully secure the property, the applicant must prove the funds have been transferred to the Republic from abroad, and that the money hasn't been borrowed from within the Republic. Moreover, the funds need to be deposited in a Cypriot financial institution, and must be sitting in the vendor's bank account.
Option 2: Buy a Commercial Property
The investor must buy a commercial property such as an office, shop, hotel, or a similar development with a minimum value of € 300,000 – excluding VAT. The property or properties purchased can be resold.
Option 3: Invest in a Share Capital of a Cypriot Company
The investor must make an investment worth at least €300,000 in the share capital of a company registered in the Republic, that generates employment for at least five people.
Option 4: Invest in Units of a Cyprus Collective Investment Organization
The applicant must invest in units that are part of a Cyprus Collective Investment Organization. The respective funds are regulated by the Cyprus Securities and Exchange Commission and professional fund managers.
By having a fund manager on their side, applicants can rest assured that their fund investments are managed effectively, particularly in Cypriot start-ups or medium-sized projects that have great growth potential. Nevertheless, there are other investment funds which also qualify for the program, specifically in the sectors of energy, industry, technology, and real estate.
New revisions came into play, effective from 3 May 2023.
The requirements for the Cyprus Golden Visa are now the following.
Parents and/or in-laws of the applicant are no longer eligible.

Hold a clean criminal record without posing a threat to public security or public order
Complete a declaration of intention not to work in the Republic, with the exception of being a Director in a company
Visit the Republic every two years with proof of your physical presence

Required annual income (generated abroad) of €50,000 per applicant and a further 15,000 for the applicants' spouse, and a further 10,000 for each of the applicants' dependents (previously this was €30,000 per applicant).

Introduction of mechanism introducing stricter compliance requirements, namely that the applicant must, on an annual basis, submit to the Civil Registry and Migration Department such evidence proving that (i) the investment is maintained, (ii) that he/she maintains the same required income that is defined for him/her and his/her dependents, (iii) that he/she still retains an active insurance policy for him/her and his/her dependents and (iv) the applicant must submit a clean criminal record certificate from himself/herself and dependents from their country of origin and from the Republic of Cyprus.
Step-by-Step Guide to Cypriot Citizenship
Month 1

Submit application to the Cypriot government
Month 2

Invest and get your application approved by the Cypriot authorities
Month 3

Acquire your Cyprus residence permit
Year 7

Step-by-Step Guide to Cypriot Citizenship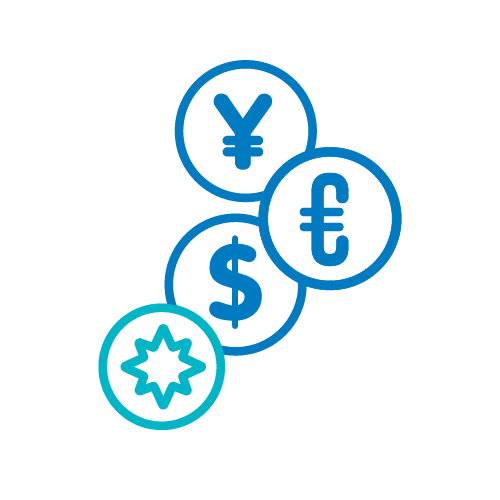 1. MAKE THE INVESTMENT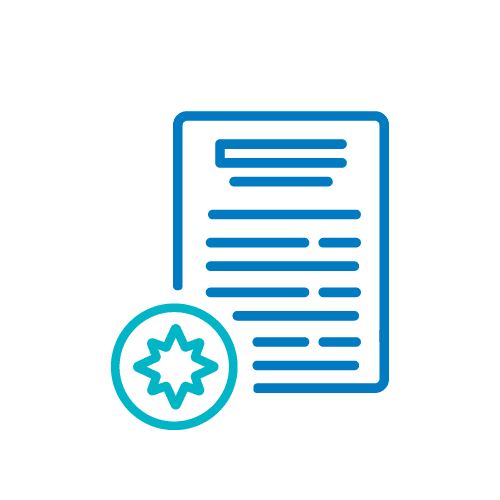 2. SUBMIT APPLICATION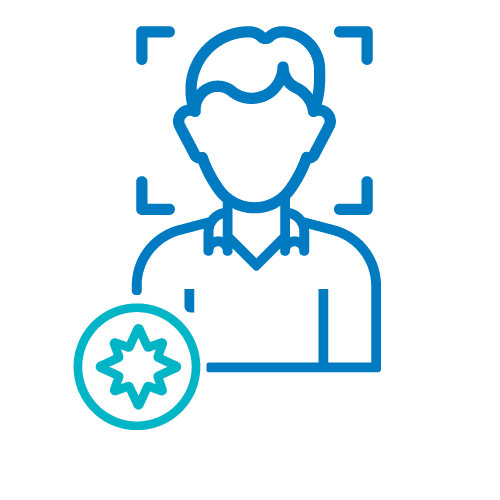 3. BIOMETRICS VISIT & RESIDENCE PERMIT ISSUANCE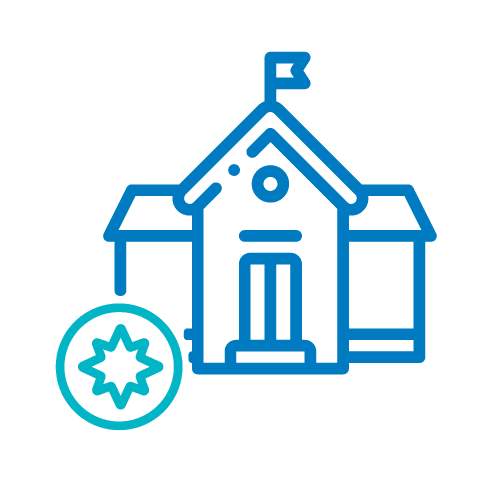 4. CITIZENSHIP APPLICATION
Invest
Pick your investment route to permanent residency and place your investment.
Submit Residency Application
Once you collect all the paperwork, lodge your application and wait about two months for your application to be approved.
Biometrics Visit
When you obtain your Letter of Approval, attend a biometrics collection session and present your personal data in person.
Receive the Permit
After your biometrics appointment, pay the government permit fee and expect to receive your residence permit within a week. The permit is renewable for up to a period of five years, after which you can apply for permanent residence.
Apply for citizenship
After procuring your permanent residence permit and status, and after seven years of holding it, you can apply for citizenship, provided you have resided in the country for a consistent year prior to your application.
How to Obtain Cyprus Citizenship
Cyprus Golden Visa holders who maintain their residency for a period of seven years are eligible for citizenship application, provided they have held their investment and stayed in the Republic for a consistent year prior to their application.
Individuals will have to submit their own application to the relevant Cypriot authorities and prove that they remain in possession of a clean criminal record. No language test or nationality tests are required of them to obtain the passport, and their entire family is eligible for citizenship application as well – which can be passed down to future generations.
The Cypriot passport will provide its holders with visa-free travel across 168 countries, and enable them to live, work, and study anywhere in the European Union.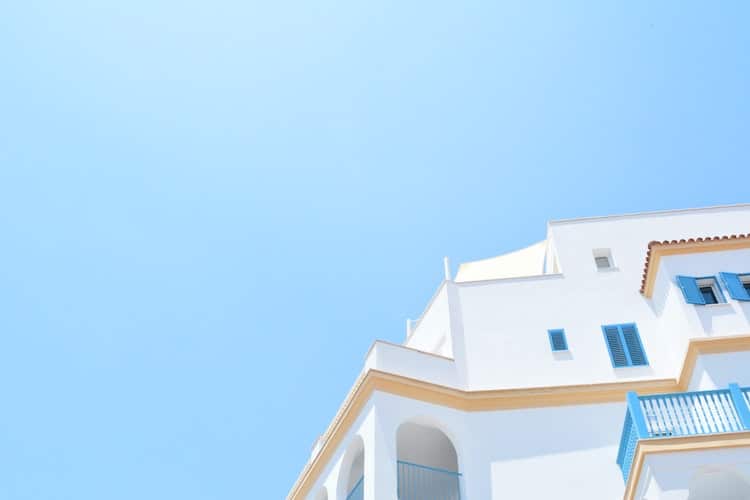 Document Checklist for the Golden Visa
The documents required when submitting your application to the migration department will vary depending on your investment route to permanent residence.
In general, the following documents are needed:
Proof of investment
Proof of legitimacy of funds
Your CV, detailing your professional and/or academic accomplishments
Civil documents, such a birth and marriage certificates
Passport sized pictures
Certified copies of your passport
Clean criminal record, showing no previous criminal history
If dependent children are included, proof they are undergoing studies, or other reasons of their dependency
Title of ownership or contract of sale and proof of payment of the property or rental agreement – original or true copy
Official Statements by the applicant and his/her spouse that they do not intent to undertake any sort of employment in Cyprus, with the exception of their employment as a Director in a company
Additional documents may be required at the discretion of the relevant authorities. It is best to seek professional advice from an immigration service, as qualified advisors can inform you of the full program criteria.
Legalizing Documents
All documents must be legalized and translated into Greek or English by a certified translator. The documents can be legalized by the Cyprus Consulate or by the Apostille of the Hague Convention. When it comes to translating the documents, only certified translations can be accepted.
Application Fees
Single applicants must pay €500 for their application. Dependents younger than 18 years old can be included in the application, free of charge. For dependents aged 18 and older, an extra fee of €500 applies.
Frequently Asked Questions About the Cyprus Golden Visa
What is the Cyprus Investor Immigration Permit?
The Cyprus Investor Immigration scheme awards investors permanent residency in exchange for a qualifying investment in the nation. The investor must visit Cyprus at least once every two years to maintain the permit.
What's the minimum investment required for the Cyprus Golden Visa?
You must make a minimum investment of €300K in the nation's economy to qualify for the scheme, and eventually be on your way to Cyprus citizenship.
Can my family members be included in the application and get Cyprus citizenship?
Absolutely yes, your family members can apply with the main applicant including your spouse, children under 18, and dependent children up to the age of 25. Note that, following the revisions, effective from 3 May 2023,  parents and/or in-laws of the applicant are no longer eligible.
What are the benefits of the investor permit scheme in Cyprus?
There are ample benefits to acquiring residency in Cyprus, including the right to live in Cyprus freely, as well as visa-free travel to all of Europe, Norfolk island, Virgin Islands, and Caicos Islands. You also have the possibility of obtaining EU citizenship after seven years. A key perk to take note of is that as a resident in Cyprus, you are covered by the country's national healthcare system, which is free.
Is obtaining Cyprus citizenship possible?
Yes, it's possible to acquire Cyprus citizenship after seven years of maintaining your investment.
What's the application processing time?
It takes around two months for your golden visa application to be approved, making it one of the fastest programs to process your residence permit.
Do I have to visit Cyprus to maintain my golden visa?
Yes, you need to travel to Cyprus once every two years in order to maintain your investment.
Besides Cyprus, what are some of the other popular golden visa programs?
What is Cyprus Golden passport?
The Cyprus Golden passport is essentially the Cypriot permanent residency permit, which is granted to successful applicants to the scheme. Those who maintain their permits and investments for seven years become eligible for Cypriot citizenship.