Is Cyprus Passport powerful? Who has the right to require it? How to request it? There are many questions about the Cyprus Passport.
If this is the case for you, we have good news.
In this article, you'll find most of the information you need to know about the Cyprus Passport.
Cyprus passport is a bridge to Europe
As full members of the European Union, citizens of Cyprus are also citizens of the EU. This means that they can travel and reside freely in any of the member states of the EU from time to time. People often as how long full Cypriot citizenship lasts under the Cypriot citizenship program, you and your family enjoy full citizenship for life. This privileged can be passed down to future generations who can become Cypriots by descent.
How to get the Cyprus passport?
There are a number of ways through which one can obtain the Cyprus passport and all the benefits that accompany it.
You can get the Cyprus passport through any of the following ways:
Cyprus citizenship by birth
If you were born in Cyprus by at least one Cypriot parent then you automatically become a citizen of the country by birth. Also, individuals that are born abroad to at least one Cypriot parent can also become citizens of the country.
Cyprus citizenship by naturalization
A person can also become a Cypriot as a result of fulfilling certain requirements over a period of time. The following requirements are necessary when an individual is applying for citizenship by naturalization;
Such an individual must be over the age of 21 years
Such an individual must have lived in the country for a period of 7 years (this has been reduced to 5 for individuals for Cypriot children).
Individuals must have a legal and continuous residence in Cyrus for a year prior to the date of application.
Such an individual must be of good character without any negative reports from the government authorities.
Cyprus citizenship by marriage
Individuals who are married to citizens of Cyprus may acquire citizenship after years of marriage that is backed up by harmony and peaceful cohabitation. Individuals who wish to become citizens by marriage have to be a legal resident who entered Cyprus legally.
See here also which are the best cities to live in Cyprus
How to apply for a Cyprus passport
If you are over the age of 18 and you have a clean criminal record then you are eligible for a Republic of Cyprus passport and for individuals who wish to apply, there is a process. This process primarily requires individuals to submit passport issuance applications at the office of the consular at the Cypriot embassy in person.
The process of submitting applications became personal on the 11th of April 2011; this was done to ensure the easy collection of the applicant's biometric information such as fingerprints and photos by a consular officer.
There are certain documents that are needed when you are applying for Cypriot citizenship and they include;
Completed application form (could be Greek/Turkish/English);
A valid passport;
Proof of a clean criminal record;
Proof that the applicant is not an owner of any frozen property under the jurisdiction of the EU;
2 passport photographs;
C.V. (in English) signed by the applicant;
The birth certificate that has to be signed by the ministry of foreign affairs and the Cyprus embassy;
Marriage certificate stamped and certified by the ministry of foreign affairs as well as the Cyprus embassy.
Cyprus passport by investment
Acquiring Cyprus Citizenship by investment is also a possibility.
An individual can become a Cypriot citizen by the means of investing in the country's economy. Since March 2014, the council of ministers made the decision to allow non-Cypriots to become citizens of the country by meeting certain conditions. These conditions can either be met by the individual or by a company where such individual is a shareholder and/or an executive director.
How to get Cyprus Passport by Investment?
The Cyprus investor program is designed to attract foreign individuals who will be entitled to receiving a passport after making some investments in bonds, real estate, and many more.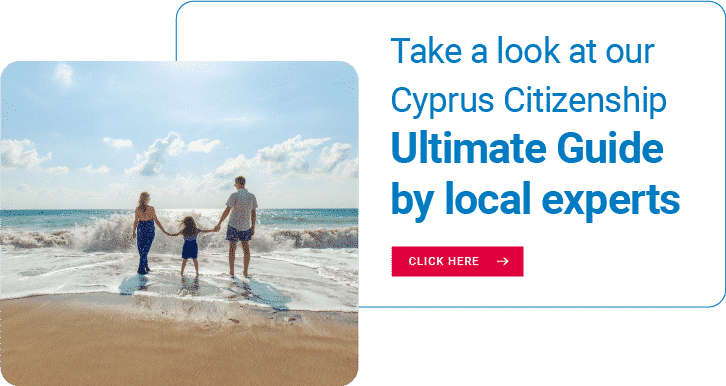 How powerful is a Cyprus passport?
It is needless to state why passports are important, they are often seen as a ticket that can get you anywhere in the world. Passports vary from one another when it comes to the power that they hold.
The global passport power rank is a means of ranking countries based on their total visa-free score. What this simply means is that the ranking of a country is simply based on how powerful such a country's passport is. Based on this ranking, certain passports are restricted while others afford holders a wide range of possibilities/options for travel.
The passport ranking lists countries based on their total visa-free score. It assigns points to countries which its holders can visit without a visa, with a visa on arrival as well as those that can be visited by means of electronic travel authorization. Singapore and South Korea jointly lead the pack with 163 points each which means that citizens of these countries can visit 163 countries.
With 151 points, Cyprus holds the 13th position on the global passport index.
Benefits of owning a Cypriot Passport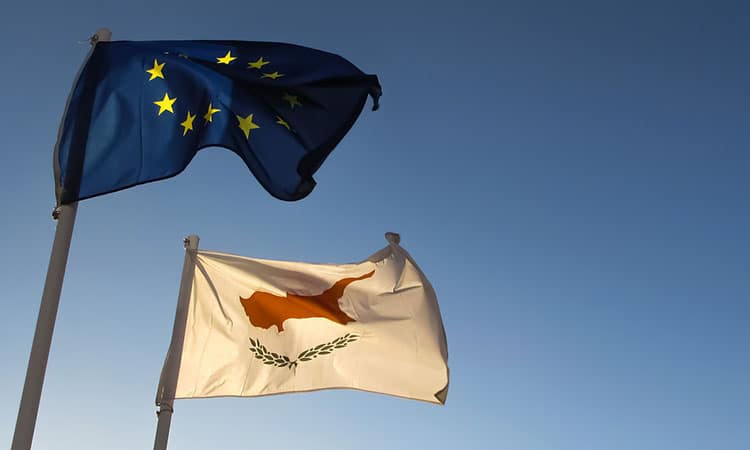 There are a lot of benefits that come with having Cyprus citizenship (passport). There are a plethora of benefits that individuals can enjoy simply being owning a Cypriot passport.
Benefits include:
1. Travel benefits
As a citizen of Cyprus, individuals have the opportunity to travel within the 27 states that make up the European Union without a visa. This benefit has economic as well as bureaucratic benefits that individuals can enjoy. Citizens of countries under the EU also enjoy certain rights that make their travel experiences better. For example, if there is a delay with the airline, the airline has to provide meals, refreshment as well as accommodation to individuals with an EU passport.
If you're interested in getting a second citizenship, you can also see what are the benefits of having a second passport.
2. Educational Benefits
Citizens of Cyprus that secure admission into public universities will go through their undergrad years for free. Also, Cypriots have the right to study in another EU member state and enjoy the same conditions that apply to the citizens of such countries.
This common market allows the education system of European countries to have mutually recognized degrees and other kinds of certification. Citizens of Cyprus and subsequently, the European Union are known to offer quality education with significantly low tuition fees for both undergraduate and postgraduate courses.
3. Employment benefits
Due to the common market in the European Union, citizens of the EU enjoy extensive occupational rights in all 27 member states. This freedom affords citizens of Cyprus the opportunity to move freely and work in any member state without restriction. Also, a citizen of a member country of the EU can work and reside in any member state with their family (even in cases where their partner isn't a citizen of the EU).
4. Health benefits
:
The adoption of cross-border healthcare has given EU citizens extensive and clear rights with respect to health care in any of the 27 European Union states. The Republic of Cyprus provides healthcare on a socio-economic basis, this means that there are certain cases where public hospitals in Cyprus offer free services to citizens.
Also, with the European health insurance card individuals can receive treatment under the same conditions and for similar costs in all EU member states.
5. Tax Benefits
Cyprus has one of the lowest rates in the world when it comes to corporate tax. This factor makes it more convenient for businesses to expand their activities.
See here the full details of Cyprus Tax for non residents.
6. Retirement/pension benefits
Citizens of Cyprus are all insured under the country's social security scheme to receive a pension.
Is it worth getting a Cyprus Passport?
Once an individual has gotten all the required information (either through research or by employing legal services) and acted accordingly then the likelihood of having a successful application is likely. After a consultation, the individual submits the citizenship application and all other documents to the Cypriot Ministry of Interior. The process should take a total of 3-4 months.
There are a lot of advantages that you can enjoy from dual citizenship; therefore, if you can afford it then you should go for it. Life is best lived when you meet different people and understand various cultures. Cyprus holds a lot of promise for you, are you willing to explore?