Are you looking for a Portugal Golden Visa lawyer? Find out why enlisting the help of a trusted Portugal Golden Visa law firm is a good idea.
If you are seeking to enlist the help of a Portugal Golden Visa lawyer, you've come to the right place.
Hiring a knowledgeable attorney has several benefits. A Portuguese immigration lawyer will not only represent and assist you throughout your entire Golden Visa journey but also provide essential legal guidance for your investment activities.
From the initial visa steps to the ultimate goals of obtaining a Portuguese residence permit and even applying for citizenship, a skilled lawyer ensures that you fulfill all the criteria under Portuguese nationality law.
Additionally, they will lend a helping hand in compiling the necessary documentation needed to ensure a successful residency visa application.
In this article, we will walk you through what an immigration lawyer can do for you and how they can make the process of obtaining a Golden Visa much easier.
IMPORTANT UPDATE: PORTUGAL GOLDEN VISA - OCTOBER 2023
The Portugal Golden Visa program has recently undergone substantial changes. The new legislation is now in effect, and it's crucial to note that real estate investments are no longer a valid qualifying option within the program.
However, several attractive investment routes still maintain their eligibility for the program. Please refer to our comprehensive guide: Portugal Golden Visa Ultimate Guide.
For more information, including continuous updates on this visa category, please refer to our article:Portugal Golden Visa Ending: Everything We Know So Far and Golden Visa Changes.
Five Things a Portugal Golden Visa Lawyer Can Help You With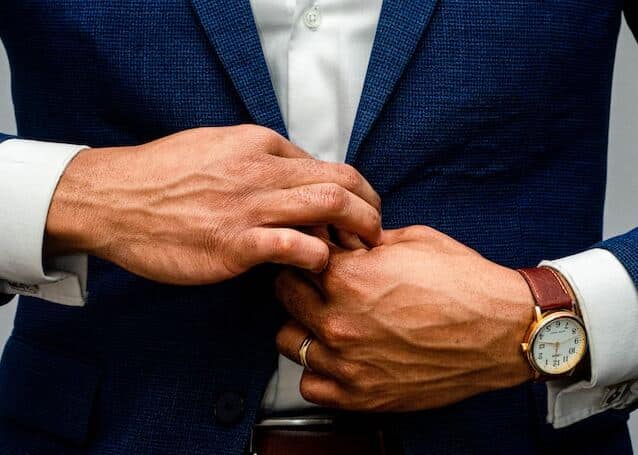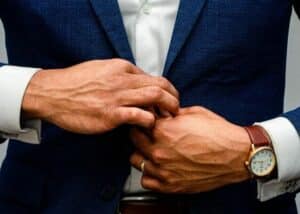 The journey to obtaining the Portugal Golden Visa — Portugal's famous residency by investment program that awards applicants with a legal residency permit in exchange for a qualifying investment — can be tricky to navigate if you're a foreigner unfamiliar with Portugal's processes. This is why seeking legal help is a good idea and can prove to be instrumental in making the process of securing this residence visa as hassle-free as possible.
An accredited Portugal Golden Visa lawyer will help the main applicant do the following:
Represent and assist you during your whole Golden Visa journey
Legal assistance with your investment activities
Provide legal advice when seeking Portuguese residency, obtaining a permanent residence permit, and applying for Portuguese citizenship after the five-year period, should you so wish, making sure you fulfill all the criteria under Portuguese nationality law.
Help you compile the necessary documentation needed to succeed in getting your residency visa.
Help solve any legal loopholes that may crop up during the application, including keeping you up to speed with potential changes to the program from the Portuguese government.
Why work with a lawyer for your Portugal Golden Visa application?
Working with a Portugal immigration lawyer for a Golden Visa application is beneficial in several ways.
Aside from the obvious benefits of having an experienced lawyer in your corner, they can be particularly useful in certain circumstances.
If you are thinking about working with current lawyers in your home country, our recommendation is that you instead work with local Portuguese lawyers who know Portuguese law well and speak Portuguese.
Enlisting the help of a Portugal Golden Visa law firm is a good idea if you:
Don't have the time or patience to navigate past Portuguese bureaucracy and the country's legal system
Don't speak Portuguese
Want to avoid the common pitfalls of making a poor investment in Portugal that could cost you your Golden Visa
Prefer to let an experienced Portugal Golden Visa lawyer guide you forward, helping with paperwork, investment requirements, and contracts.
Want to avoid making a mistake in documentation which can result in the rejection of your Golden Visa application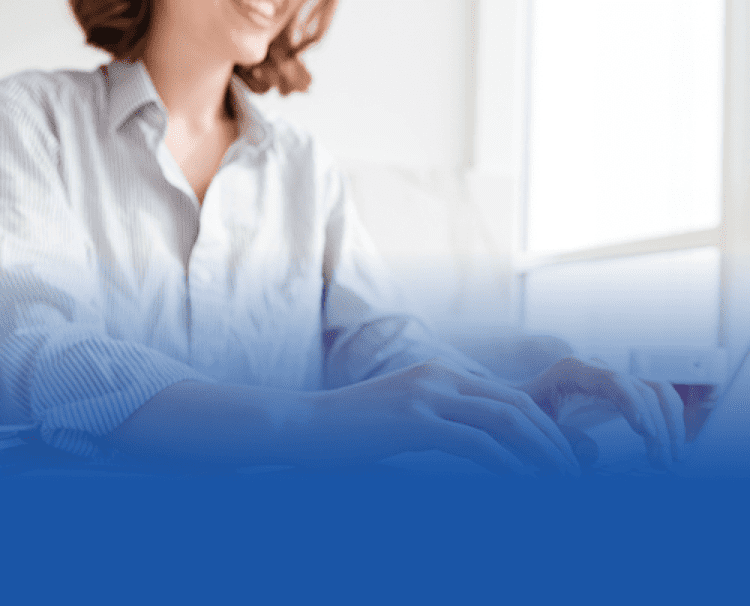 What does a Portuguese Golden Visa lawyer do?
While theoretically, you can complete your Golden Visa application yourself, we would certainly advise against this. A residency by investment lawyer in Portugal will be able to represent you and ensure everything runs smoothly and will save you valuable time and energy.
Aside from this, an experienced Golden Visa lawyer will ensure that you have the correct documents, alongside liaisoning with Portuguese authorities regarding your investment, such as your Portuguese bank and the tax office.
If you run into any legal issues, your lawyer will also provide you with advice and assist you when speaking with SEF (Portuguese Immigration Services), helping to resolve any issues that you may encounter.
From the beginning of your application to obtaining permanent residency and getting citizenship approval, your Portuguese Golden Visa lawyer will be with you every step of the way.
How to Find a Lawyer for Your Portugal Golden Visa Application
When looking for a lawyer to work with, you should choose one that specializes in Golden Visa applications, and that has a high success rate.
When looking for a Portugal Golden Visa lawyer to represent you, it's important to pick a firm that specifically deals with Golden Visa applications and has a 100 percent success rate in Golden Visa outcomes.
At Global Citizen Solutions, our Portugal Golden Visa lawyers can help you lodge your Golden Visa application, taking you through legal loopholes and ensuring a successful outcome.
Is the Portugal Golden Visa program application process difficult?
In order to apply for the Golden Visa, there are specific documents you are required to present, as well as the correct forms and contracts.
You will need to present a valid passport and will also need to have a Portuguese tax number (NIF number), a Portuguese bank account, and a clean criminal record alongside other documents. You can do this by giving power of attorney to your lawyer.
You can get a NIF number and open a Portuguese bank account without coming to Portugal. Make sure to read our guide to the best banks in Portugal when deciding where to open your account.
The Golden Visa scheme demands an investment be made (usually through investing in residential property (note that the residential property has to be situated in a designated interior area) or commercial property (commercial Portuguese property can be situated anywhere in the Portuguese national territory).
However, Portuguese investment funds are another increasingly popular choice, particularly amongst American nationals. Other options include creating permanent jobs for Portuguese nationals, making a capital transfer into the country, or making a donation to national scientific research or the arts.
For Golden Visa applications, a number of contracts have to be drawn up, with due diligence paid to ensure beneficial terms for the buyer. For example, for the venture capital investment fund option, detailed due diligence is essential. A lawyer who has experience in the investment fund option will make sure that the documents are all in order and that you will face no legal issues. These contracts cannot be drawn up without a Portuguese lawyer.
It is, therefore, essential that investors enlist the services of a trusted lawyer. There are many different investment options to choose from, for example, in investing in a Portuguese company or cultural production, so you'll want to ensure your lawyer is experienced and knowledgeable of the process.
With the help of an experienced professional, the Golden Visa process can be handled with relative ease.
Golden Visa holders will not need to have a Schengen Visa to travel across the different countries in the European Union (EU) and the Schengen Area. They will also have increased personal and financial freedoms and be able to live in Portugal, one of the safest countries in the world. Alongside being able to access the Schengen Area, successful applicants can also apply for permanent residence permits and citizenship after five years, provided they have a clear criminal record.
What are the Portugal Golden Visa legal fees?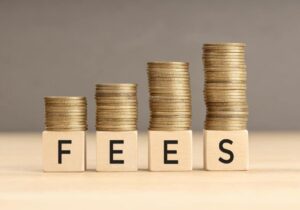 Legal fees will vary depending on the law firm that you choose to work with. There are many law firms in Portugal, so working out the best one for your needs is crucial.
The Portuguese Golden Visa investment is quite a significant one (the minimum investment is €250,000 with the art donation route), so we recommend working with a lawyer with a strong success rate to take care of your due diligence in addition to the application process and renewal process. Portugal Golden Visa lawyer fees can add up quite considerably, but it is better to work with experienced professionals who know what they are doing.
Legal fees will usually fall somewhere between €10,000 to €30,000 for an applicant and three additional family members. This is considering the complete five-year period. You will not be required to pay this fee upfront but can pay in installments over the period.
Seek Help From Our Portugal Golden Visa Lawyers
Global Citizen Solutions is a multidisciplinary firm offering bespoke residence and citizenship solutions in several European countries, including Portugal. Our Portugal office offers legal expertise and assistance for foreign nationals, investors, and Golden Visa applicants.
Why choose Global Citizen Solutions for your Portugal Golden Visa?
Global approach by local experts: A team of experienced local case executives, immigration lawyers, and investment specialists based in Portugal.
Independent service: We are not a marketing agency for any projects. You will access all eligible routes for the Golden Visa so you can decide on the best option, and your investment will benefit from the legal due diligence services of a reputable Portuguese Law Firm.
100% approval rate: We have the unique distinction of never having had a Golden Visa case rejected and have helped hundreds of clients from more than 35 countries.
All-encompassing solution: Our dedicated onboarding and immigration teams will assist you throughout the process and beyond with a single channel of communication. 
Transparency: Our fees are clear and detailed, covering the entire process with no hidden costs. 
Privacy: Your personal data is stored within a GDPR-compliant database on a secure SSL-encrypted server.
To see the full list of reasons why to work with Global Citizen Solutions for your Portugal Golden Visa, you can find out more here: Why Work with Global Citizen Solutions for Your Golden Visa Portugal Application?
Frequently Asked Questions About Having a Portugal Golden Visa Lawyer
Why should I hire a Portugal Golden Visa lawyer?
Portugal is an extremely welcoming country. If you're thinking of, or are about to apply for Portugal's esteemed Golden Visa Program, then enlisting the help of a trusted lawyer is a good idea. They'll be able to assist you from start to finish, helping you navigate past Portuguese bureaucracy and requirements to ensure a successful outcome in your application.
Do I need an immigration lawyer to help with my Portugal Golden Visa application?
While you can file your own Portugal Golden Visa application, it isn't recommended for several reasons. Firstly, if you don't speak Portuguese, it's much harder to deal with local authorities like Portuguese investment funds (the Portuguese border control service) when filing your application. Secondly, the Portuguese bureaucracy is tricky to navigate past. Along with the legal requirements behind investing for the Golden Visa, it's easy to fall into a common pitfall and have to redo the whole Golden Visa application. This is why finding a trusted Portugal Golden Visa lawyer and working with immigration services to help you with your application is essential to your success.
Does Global Citizen Solutions work with Portugal Golden Visa lawyers?
Absolutely, yes! Global Citizen Solutions is a residency by investment and citizenship by investment firm offering consulting and legal services for expats looking to acquire residency or citizenship abroad. Our Portugal Golden Visa immigration lawyers specialize in Portugal Golden Visas and real estate transactions. This is partly why Global Citizen Solutions prides itself on its 100 percent Golden Visa success rates. Get in touch with us today to find out how we can best assist you.
Do immigration lawyers in Portugal speak English?
Yes, you'll find that immigration lawyers in Portugal generally speak excellent English, so you'll have no problems with language barriers. Having a Portugal immigration by your side is highly recommended when it comes to applying for a Portuguese Golden Visa.
How much does an immigration lawyer cost in Portugal?
The cost of hiring an immigration lawyer in Portugal can vary significantly depending on several factors, including the complexity of your case, the specific services you require, the reputation and experience of the lawyer, and the region in Portugal where you seek legal assistance. On average, you can expect to pay anywhere from €1,000 to €5,000 or more for immigration legal services in Portugal.
Do I need an immigration lawyer to move to Portugal?
Hiring an immigration lawyer in Portugal can be beneficial. They offer expertise, help navigate potential challenges, handle paperwork, and ensure accurate communication with the competent authorities. They can also provide guidance on the specific requirements and help you navigate any potential challenges. If you are not fluent in Portuguese, hiring a lawyer who is can be advantageous.
More on Portugal Golden Visa