It is important to know the various immigration options and the differences between residency versus citizenship when one chooses to immigrate to a foreign country. Read our guide to learn more about the difference between residency and citizenship programs.
Residency versus Citizenship
Individuals with citizenship have access to rights, privileges, and protections within a country and state. Citizenship status is permanent. Residency, however, is a visa allowing individuals to legally reside in a specific country while adhering to specific conditions. Residency status can be temporary or permanent.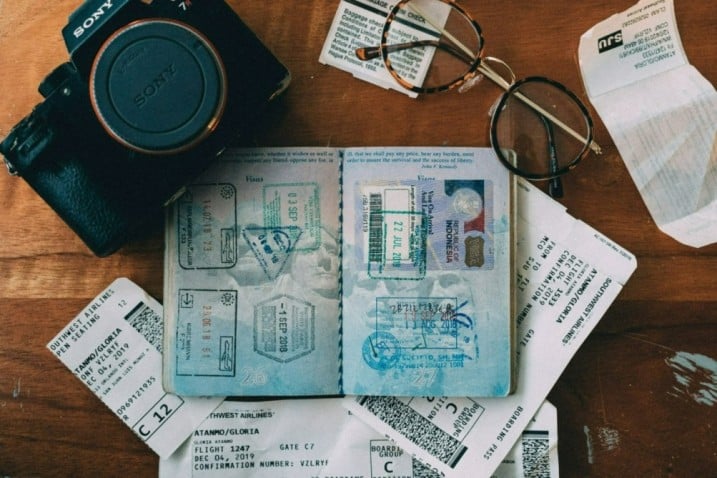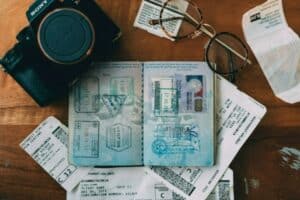 While citizenship provides enduring ties and comprehensive entitlements, residency offers only a limited number of benefits and obligations based on the terms established by the host country. UK and US citizens can access various state government grants and hold certain government jobs and positions at certain government agencies.
On the other hand, residency status means that your stay and legal status are restricted. Additionally, there are specific conditions to adhere to in order to maintain residency. For example, although permanent resident status through a Green Card entitles an individual to stay in the United States indefinitely, if an individual has committed fraud, security violations, or remained outside the country for an extended period, their Green Card can be revoked.
Permanent residence includes the granting of residency, provided one is not found guilty of committing certain crimes. The key distinction between residency and citizenship lies in the eligibility to apply for a passport in the country of residence. While citizens have the right to apply for a passport, permanent residents are not entitled to do so.
Keep reading to understand the distinctions, pros and cons, and takeaways they bring to the table to decide on the best immigration options available.
What are the differences between residence by investment and citizenship by investment programs?
| | | |
| --- | --- | --- |
| | Residency by Investment Program | Citizenship by Investment Program |
| | Through a residency by investment (RBI) program, foreign investors are granted the right to reside in the host country, usually temporarily or permanently. | Citizenship by investment (CBI) programs allow foreign investors to obtain citizenship in the host country and access the same rights as natural-born citizens. |
| | The expense of applying for residence by investment varies considerably based on the country and region providing the program. Nevertheless, the financial commitment is typically lower, but so are the benefits associated with it | CBI programs often involve a more substantial financial commitment than RBI programs, but they offer the advantage of obtaining full citizenship, including the right to vote and hold a passport of the host country |
| | Residency by investment does not come with travel privileges beyond unrestricted access to the host nation and, in some cases, its territories or other countries forming part of a regional coalition | Citizenship by investment grants a new passport, offering new passport holders unrestricted access to their country of citizenship and other nations to which citizens enjoy visa-free access. |
| | There are often limitations on the duration residency permit holders can stay abroad while maintaining their residency. Additionally, they might be obliged to obtain a re-entry permit for returning after traveling outside the country | Citizenship status does not change regardless of where the citizen goes or how much time they spend outside the country |
| | Residency by investment typically grants temporary residence in a country; although some residency programs offer permanent residency, it likely requires maintaining the initial investment | Citizenship is a permanent status that stays with the holder for life and can be inherited by future generations |
How do residence by investment and citizenship by investment programs differ in terms of their objectives?
The primary goal of a residency by investment program is to attract foreign investment to the country, often by requiring investors to make a significant financial contribution through a specified qualifying investment, such as real estate, business, or government bonds.
While citizenship programs share a common goal of attracting foreign capital, granting citizenship reflects a more forward-looking and lasting approach. By offering a sense of belonging, citizenship by investment countries aim to attract dedicated individuals who become integral members of their societies economically, politically, and socially.
Processing Times for Residency versus Citizenship by Investment Programs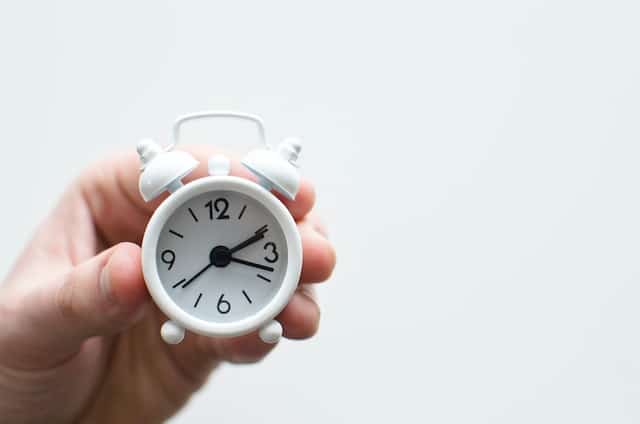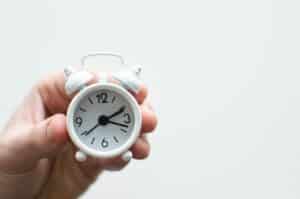 Inviting someone to contribute to your society and inviting them to become a lasting representative of your society are two vastly distinct concepts. Therefore, applying for citizenship involves a significantly more comprehensive application process and rigorous due diligence than residency. Some countries establish specialized immigration authorities to handle residency by investment applications, leading to the issuance of residence permits within just a few weeks of an application's submission.
In contrast, citizenship by investment applications may undergo multiple levels of government scrutiny for approval, necessitating additional documentation and steps as part of the due diligence process. Nonetheless, numerous CBI countries, particularly those in the Caribbean, have streamlined their citizenship by investment application process, granting citizenship within two to six months.
Residency versus Permanent Residency versus Citizenship
Residency
Residency refers to the legal status of being a resident or living in a country temporarily. It does not provide full citizenship rights, and the individual must return to their home country or renew their visa once their residence permit expires. Residency is generally acquired through employment, studying abroad, family reunification, or investment.
Permanent residency
Permanent Residency is a more secure form of residency that allows individuals to live and work in a country indefinitely without being a full citizen. A lawful permanent resident has the right to stay in the country for an unlimited period, with the freedom to enter and leave the country without time restrictions. However, it comes with limitations, such as restrictions on voting rights, certain job opportunities, and in some countries, property ownership.
While most individuals transition to permanent residence from temporary status, many residency by investment programs offer a direct route to obtain a permanent resident card.
Citizenship
Citizenship is the highest legal status a person can attain in a country, granting full membership, including rights and protection in that nation. Citizens have the right to vote in federal elections, hold a passport of that country, and have full access to all the rights and privileges enjoyed by nationals. Citizenship is typically granted by birthright, or through naturalization, which involves meeting specific eligibility criteria, such as legally residing in the country for a certain number of years and passing a citizenship test. 
Investors can also obtain citizenship through citizenship programs provided by certain countries that grant citizenship to foreigners who significantly invest in their economies.
Does residence by investment eventually lead to citizenship?
Residency by investment can serve as a steppingstone toward citizenship in numerous countries. While residency by investment initially grants temporary or permanent residence to investors, it may include provisions that allow individuals to become eligible for citizenship over time. The pathway to citizenship typically involves fulfilling specific requirements. These include maintaining the initial investment for a certain period, demonstrating continuous residence in the country, integrating into society, and complying with legal and tax obligations.
As investors establish roots and contribute economically to the host nation, they become eligible for naturalization after completing the minimum residency period. Once the necessary conditions are met, individuals can apply for citizenship. Residency by investment, in these cases, provides a strategic means for foreign investors eventually become nationals of the country they obtained residence.
Who is a citizen?
A citizen is a statutory member of a country. The respective policies to be granted citizenship in a nation can vary from country to country. For example, you can be granted the status of a citizen by being born in the country, having parents from the country, living there for five to ten years, or when granted refugee status by the country's government.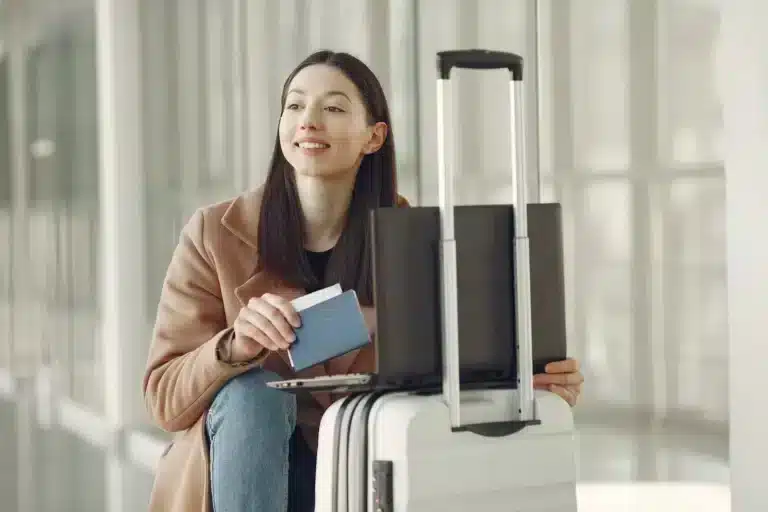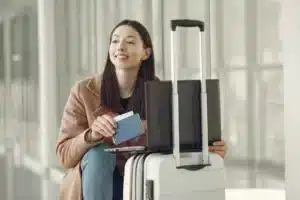 However, citizenship status varies, as mentioned above; Therefore, you must look into the country's immigration policies to understand the rules.
Citizenship can be defined by the participatory roles entitled to one by the nation's government. It can be achieved by fulfilling all the legal requirements of the country, state, or government. Being a citizen also grants you the rights, privileges, and benefits the nation offers. Contrary to permanent resident status, citizenship status denotes that one can vote in federal and local elections.
UK and US citizens can also file a petition for eligible family members (considered preference relatives/immediate relatives), which include spouses, parents, and unmarried children, for immigration. UK and US citizens cannot be deported and need no re-entry permit from immigration services or immigration authorities when spending time outside the country. 
Permanent Resident Permit

Ability to apply

for a Passport

You can apply for a passport

Permanent residents do not have the right to apply for a passport

The benefit of traveling freely to visa-free countries if you have a passport

Disadvantage of not having travel access

Working and

studying abroad

Enhanced options of choosing from various institutions and organizations

Permanent residents have more limited prospects of working and studying overseas

The right to consular assistance overseas

No assistance when traveling abroad

Citizens have voting rights

Residency doesn't come with the right to vote
What to Consider Before Deciding Between Residency versus Citizenship by Investment
Before deciding between citizenship and residency programs, it is essential to carefully consider various factors to determine the most suitable option.
Assess your long-term goals and intentions: Residency offers the opportunity to live and work in the country, while citizenship grants full rights and privileges, including the right to vote and hold a passport, without requiring the visa to be renewed regularly.
Evaluate the level of commitment required: Residency may have less stringent requirements, whereas citizenship often involves more comprehensive due diligence and longer processing times.
Take into account residency requirements: Depending on the country, a permanent residency permit can be voided if the holder remains outside the country for a prolonged period. For example, Indefinite Leave to Remain in the UK can be revoked if you remain outside the country for more than two years. Residency requirements do not apply to citizenship.
Consider the financial investment and benefits: Residency by investment may necessitate a lower initial investment, while citizenship programs generally require a higher financial commitment. Additionally, the ability to travel visa-free to other countries should be considered, as citizenship naturally facilitates expanded mobility through a second passport.
What are the differences between a citizen and a resident?
| | |
| --- | --- |
| | |
| Citizens have the right to vote for federal and local elections and represent the public office | Voting rights are not extended to residents |
| Citizenship cannot be revoked (Unless acquired through fraud or committing acts that threaten national security) | Resident permits can be revoked |
| Citizens have no minimum residency requirement | Residents have a limit on the length of time they can stay outside the country |
| | Residence visas need to be renewed |
| | Family members may be eligible to acquire residence permits based on their situation and eligibility |
| Citizens can enjoy comprehensive perks, such as voting, provided to them by the government | Residents enjoy limited rights, such as working, studying, and investing |
| Citizens can ask for consular assistance from the embassy, consulate, or other diplomatic organizations while traveling abroad | Residents cannot ask for consular assistance |
| Citizens can benefit from health facilities provided by the state | Residents may be required to obtain health insurance |
| Citizenship is not conditional | Residency permits are conditional |
| Citizens have the right to a passport | Residents cannot acquire passports or any other official travel document |
| Citizens can enjoy visa-free travel to nations in accordance with the travel agreement between their passport country and destination country | Residents require a travel document from their home country |
Countries That Offer Residency by Investment
Foreign nationals seeking residency in a second country can be granted residency by investment.
Some immigrant visas mentioned below are not directly associated with citizenship, but you can apply for citizenship once you have met the required eligibility criteria for naturalization.
Italy
The Italy Golden Visa is a renowned residency by investment scheme due to its wide array of investment options and reasonable investments that suit investors. With the Italy Golden Visa, you are entitled to all the benefits of residence in the European Union.
Minimum investment amount: €250,000
Greece
The Greece Golden Visa is popular among investors for numerous reasons, from the mesmerizing beaches and tranquil coastline to delicious Mediterranean cuisine and profound Greek history. The region offers you flexible and lucrative investment options along with European residency.
Minimum investment amount: €250,000
Cyprus
The Cyprus Investor Immigration Permit is aimed to bring you various perks in addition to the country's scenic beauty and high quality of life. Investing in Cyprus gives you the right to become a Cypriot permanent resident.
Minimum investment amount: €300,000
Malta
Malta's permanent residence program (MPRP) is a popular residency by investment program for its investment opportunities in addition to obtaining residence in Malta. If you can make qualifying investments through a combination of real estate, non-refundable charitable donations, and government contributions, you can get permanent residence and more in return.
Minimum investment amount: €300,000 (or €16,000 annually for a five-year lease) plus a financial contribution
Additionally, the Malta Citizenship by Naturalization for Exceptional Services by Direct Investment program (CES) allows foreign nationals to qualify for Maltese citizenship by naturalization within 12 to 36 months.
Portugal
Since its introduction in 2012, the Portugal Golden Visa has emerged as the preferred choice for numerous foreign nationals seeking investment opportunities and residency in the EU. The nation offers one of the cheapest costs of living in Western Europe and a low qualifying investment for eligible real estate investment. Investors can qualify for Portugal's Golden Visa through a €250,000 in cultural projects or by purchasing at least €280,000 worth of property in a rehabilitation project located in a low-density area.
Minimum investment amount: €250,000
It should be highlighted that the Portugal Golden Visa is currently under review, and there are talks about potential changes, including the exclusion of real estate as an investment option.
Spain
The Spain Golden Visa program is one of the most popular programs in Europe. With excellent investment opportunities, the residency program in Spain attracts many investors and expats.
Minimum investment amount: €500,000
United States
The United States EB-5 Visa Program is a preferred option among foreign entrepreneurs to obtain a Green Card and permanent residency status in the US. After fulfilling the program's criteria and maintaining the Green Card for two years, an investor can apply to become a lawful permanent resident of the US.
Minimum investment amount: €800,000
Canada
The Canada Startup Visa is an innovative immigration program providing lawful permanent resident status to talented entrepreneurs who establish innovative and successful startups in Canada. To be eligible for permanent residence, entrepreneurs must have a qualifying business idea that a designated Canadian venture capital fund, angel investor group, or business incubator support.
Minimum investment amount: Requires endorsement and funding from a designated organization
Countries That Offer Citizenship by Investment
Antigua and Barbuda
The Antigua and Barbuda citizenship by investment program provides an opportunity to obtain dual citizenship after investing in the country's economy.
Minimum investment amount: $100,000
St. Kitts and Nevis
The St. Kitts and Nevis citizenship by investment program allows investors to obtain citizenship and a second passport through foreign direct investment.
Minimum investment amount: $250,000
St. Lucia
The St. Lucia investment program offers citizenship in exchange for economic contributions made to the country. Contributions start from just $100,000.
Minimum investment amount: $100,000
Grenada
Enjoy a picturesque lifestyle and scenic views in Grenada, where you can also gain a passport and travel visa-free to 147 countries after successfully applying for the Grenada citizenship by investment program. Grenada is the only Caribbean country offering investors the opportunity to establish residency in the USA through the US E2 Non-immigrant Visa.
Minimum investment amount: $150,000
Vanuatu
With the Vanuatu citizenship program, you'll access the fastest citizenship available of all CBI programs, granting passports within 60 days. You can enjoy visa-free and visa-on-arrival travel to 112 destinations by contributing to the Vanuatu local fund.
Minimum investment amount: $130,000
Dominica
Dominican citizenship can be easily acquired by contributing to economic growth in the country. Investment options include government-approved real estate.
To learn more about Caribbean citizenship investment programs, check out our: Caribbean Citizenship by Investment Comparison Guide.
Minimum investment amount: $100,000 
Turkey
The Turkish government will grant citizenship to foreign investors who can fulfill one of several lucrative investment options, including a real estate purchase, a bank deposit, a contribution to government bonds, or creating jobs for Turkish residents.
Minimum investment amount: $400,000
Malta
Malta is the best EU country to obtain economic citizenship. Investors of the Malta Citizenship by Naturalization for Exceptional Services by Direct Investment program (CES) can gain Maltese citizenship by naturalization within 12 to 36 months and acquire a Maltese passport, providing visa-free travel and freedom of movement to other Schengen countries.
Minimum investment amount: $690,000
How can Global Citizen Solutions Help You?
Global Citizen Solutions is a boutique migration consultancy firm with years of experience delivering bespoke residence and citizenship by investment solutions for international families. With offices worldwide and an experienced, hands-on team, we have helped hundreds of clients worldwide acquire citizenship, residence visas, or homes while diversifying their portfolios with robust investments. 
We guide you from start to finish, taking you beyond your citizenship or residency by investment application.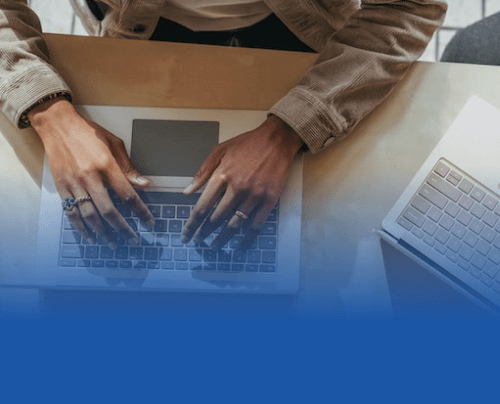 Frequently Asked Questions about Residency versus Citizenship
What is the difference between a citizen and a resident?
The fundamental distinction between being a citizen and a resident is:
If you are a citizen, you can enjoy the benefits of citizenship for life with permanent ties to the country. Your children born in or outside the country can also inherit the advantages of citizenship. If you are a legal resident, you are granted temporary residence in the country, after which you must continue to meet eligibility requirements to maintain your residence permit.
What is the difference between a citizen and a permanent resident?
The concept of lawful permanent residence may vary across countries, but generally, it refers to an individual authorized to reside permanently in a country. Citizenship extends beyond permanent residency and is the highest immigration status an individual can obtain. Citizenship represents a formal affiliation with a country, providing citizens with exclusive rights and protections that residents do not possess.
Does permanent residency mean citizenship?
Permanent residency does not mean citizenship. A permanent resident is a term for a foreign national who is granted residency in order to stay, work and study in a foreign country permanently. On the other hand, citizens are formally affiliated with the country, accessing exclusive rights and protections unavailable to those with permanent resident status.
What comes first, residency or citizenship?
The first step for foreign nationals who wish to move to a new country is to obtain a residency permit. If you stay for an extended period and abide by the terms and rules of the host nation's residency requirements, you can eventually apply for permanent residence. After receiving permanent residence and following the rules stated by that country's immigration laws, you can apply for citizenship status after fulfilling the eligibility requirements, which can include a specified minimum period of permanent residence, language proficiency, and good moral character.
What is a non-resident citizen?
A non-resident citizen refers to an individual who holds citizenship in a country but resides outside the territorial boundaries of that country.
What is the difference between a resident citizen and a non-resident citizen?
A resident citizen is an individual who chooses to live in the country where they hold citizenship. In contrast, a non-resident citizen is a person who decides to reside outside their home country.
Is residency better than citizenship?
Whether residency is better than citizenship or vice versa depends on individual circumstances, goals, and personal preferences. Only a limited number of rights come with residency. It is important to consider factors such as long-term plans, enhanced mobility, desired rights and privileges, and the level of commitment one is willing to make to a particular country. 
Does permanent residency mean citizenship?
Permanent residency is the last status before an individual obtains citizenship. In many countries, such as Italy and Spain, you must obtain a permanent residency card before you're eligible to acquire citizenship.
Is a Green Card citizenship or residency?
A Green Card is a form of lawful permanent residence. A Green Card grants the holder the right to live in the United States indefinitely. It is an immigration status that allows non-US citizens to establish long-term residency there. Green Card holders also obtain the right to petition for permanent residence for their immediate relatives (considered preference relatives/immediate relatives), which includes a spouse and unmarried children under 21.
While Green Card holders enjoy many of the same benefits and privileges as US citizens, such as the ability to work and study in the United States, they do not possess the full rights and freedoms of US citizenship. Green Card holders are still considered citizens of their home country but can become naturalized citizens after meeting certain eligibility requirements.
Are you a US citizen if you're a resident?
Residency in the United States does not automatically make you a US citizen. Residency and citizenship are distinct legal statuses. Residency refers to the permission to live and stay in a country, whereas citizenship represents full membership in a nation, with all the rights, privileges, and responsibilities that come with it.
Can a resident enjoy the same rights as a citizen in a country?
Residents, whether temporary or lawful permanent residents, do not enjoy the same rights as citizens in a country. A temporary or permanent residence permit is permission to reside in a country's territory. Citizenship encompasses the right to live in the country, vote, obtain a passport, and access certain social security benefits and assistance.
Can residency be revoked or taken away?
Temporary and permanent residence immigrant visas can be revoked or taken away under certain circumstances. These scenarios vary depending on the country's immigration laws and policies. A revocation may be initiated in several instances, including non-compliance with the minimum period of being physically present in the country, violation of immigration laws, committed fraud or misrepresentation, and criminal activity. 
Can citizenship be revoked or taken away?
Citizenship can be revoked under specific circumstances. When comparing residency vs citizenship, the situations for citizenship are typically more grievous, raising serious concerns for the country involved. Situations leading to the revocation of citizenship include participation in acts against the country's national interests or security, fraud or misrepresentation, and involvement in acts of terrorism.
In less critical instances, citizenship can be taken away when acquiring second citizenship in countries without dual citizenship provisions or through voluntary renunciation.
More About Citizenship and Residency