In our Spain vs. Portugal Golden Visa guide, we compare the two country programs so you can decide which residency by investment program to seek.
Spain vs. Portugal Golden Visas: An Overview
With golden beaches, enticing food, and excellent weather, Spain and Portugal offer safe and stable lifestyles in the heart of Europe. Both nations have adopted the popular Golden Visa scheme in Europe to encourage foreign investment and boost the state economy, attracting hundreds of investors each year.
The Golden Visa programs offer legal residency by investment in their respective nation, often through real estate property investments. Provided that all program requirements are met, non-EEA, non-Swiss, and non-EU nationals can typically obtain permanent residency and citizenship in the long run, with full access to the European Union (EU).
While both Spain and Portugal offer Golden Visas, the program requirements and conditions differ. In this guide, we'll tell you everything there is to know about both programs.
Spain vs. Portugal Golden Visa Benefits
Portugal and Spain both offer fantastic benefits when it comes to the Golden Visa.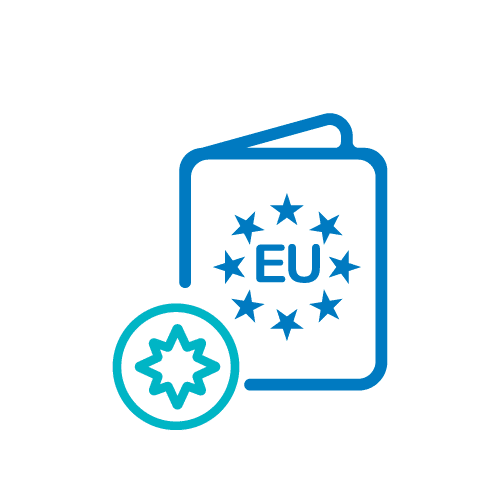 Visa-free travel to 26 EU nations as part of the Schengen Zone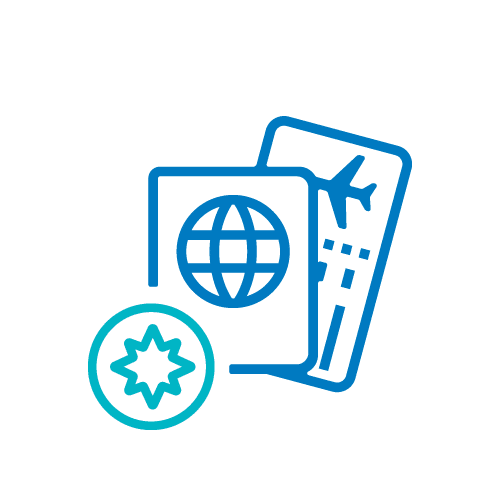 The right to live, work, and study in the country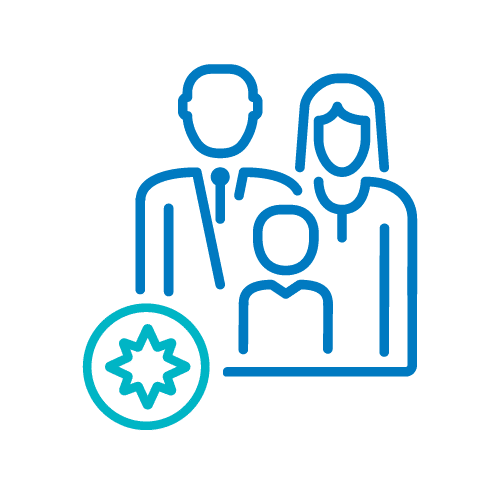 Immediate family eligible for residency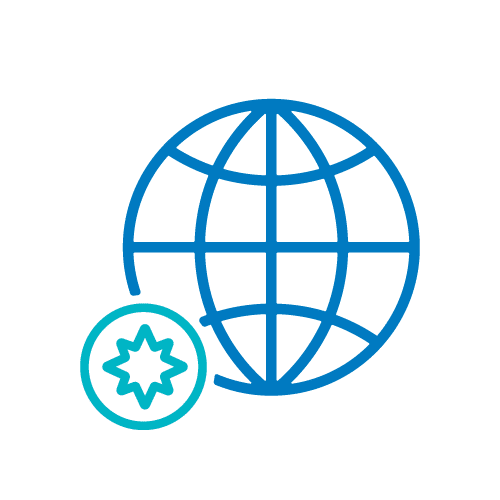 Plan B to put your mind at ease in times of economic instability or political unrest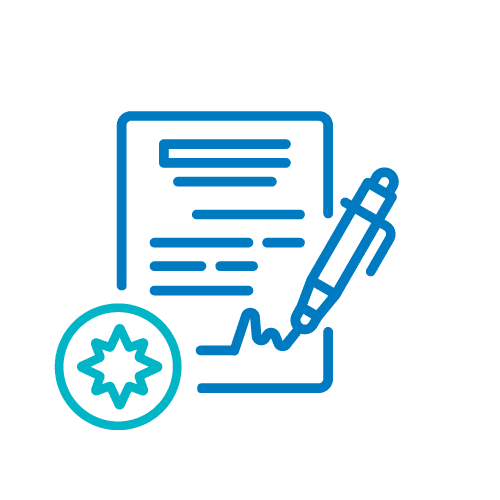 Easy application renewal process
Application Processing Time
Spain's Golden Visa application processing time is fast and efficient. Once the paperwork is submitted, it usually takes around 20 business days for the visa to be approved.
Portugal's Golden Visa processing time is comparably slower, as it takes at least 18 months after the online submission.
Timeline to citizenship
The Golden Visa in Spain doesn't automatically grant you Spanish citizenship unless you're a national from one of Spain's former colonies. These nations include Mexico, Peru, Argentina, the Philippines, Cuba, Bolivia, Chile, Colombia, Costa Rica, Dominican Republic, Ecuador, El Salvador, Guatemala, Honduras, Venezuela, Panama, and Paraguay.
A foreign national from these countries can fast-track their citizenship applications, and receive passports within two short years, provided the short stay requirements are met. These requirements include traveling every two and a half months to three months – or eight times in total – to Spain within the two-year period. These residency requirements for citizenship are made possible with a multiple exits Golden Visa, as long as none of the trips last longer than three consecutive months.
Suppose you're not a national from these former Spanish colonies. In that case, the regular Golden Visa route lets you first live as a temporary resident in Spain, with an opportunity to become a permanent resident (PR) after the first five-year period. To become a PR, you must physically reside in Spain for 183 days per year. You can only apply for Spanish citizenship after you have lived in the country for ten years.
While the Portuguese Golden Visa scheme also doesn't grant you citizenship straight away, acquiring PR and citizenship is less complicated and faster. You are granted a two-year residence permit which you can renew until you have completed five years. You can apply for a permanent residence permit after five years without living in Portugal. You're eligible for citizenship after the fifth year. Portugal has a policy of offering automatic citizenship to descendants of Sephardic Jews. To learn more, check out our article: Portuguese citizenship for Sephardic Jews.
Golden Visa Requirements
Golden Visa residence rules
The Golden Visa in Spain has flexible requirements. There is no residency requirement to maintain the Golden Visa. You must only visit Spain once in the first year for your biometrics collections session and once each time the permit is renewed.
Meanwhile, Portugal has a minimum seven-day legal residence requirement in the first year, then no less than 14 days every two years after that.
Family eligibility
For Spain, the primary applicant's spouse, children under 18, and parents can all be included in the same Golden Visa application.
The Portugal Golden Visa allows the spouse and dependent children – under 18 or still completing studies – to be included under the 'family reunion' application. Parents of either spouse, if over 66 years old (or 55 and dependent), can also be included in the application.
Golden Visa Portugal vs. Spain: Investment Comparison
Tax advantages
Portugal's Golden Visa program offers the ultimate tax resident advantage. Tax benefits include Non-Habitual Residency. Foreign investors who intend to live in Portugal can benefit from the Non-Habitual Residence (NHR) Portugal Tax Regime, which allows tax exemptions for its holders for up to ten years.
Exemptions include income obtained from pensions, dependent and independent work, real estate income, capital gains, and intellectual or industrial property. Portugal's property transfer tax is also highly beneficial for foreign investors looking to set up a home in Portugal since expats end up paying the same tax rates as residents.
In Spain, investors are taxed on their worldwide income if they live in Spain for over 183 days per year. For non-resident individuals, tax is charged at 24 percent on income derived in the country, such as rental income.
Application Costs to Consider
Kindly note that visa fees are subject to change depending on the respective government's decision.
Which Golden Visa is better, Spain or Portugal?
Regarding having a 'Golden Visa Europe comparison' between Spain and Portugal, it's best to determine what option is better for you by speaking with experts in the field to guide you on your most suitable route to European residency. Also, consider whether you would like to move to Spain or Portugal, as each country is entirely different from the other and will have its pros and cons.
Regarding costs, the Portuguese Golden Visa Program has a lower investment requirement than Spain. Investments start from €250,000 for art donations. However, most investors buy property at or exceeding €280,000 or €500,000, depending on the property's location. Real estate investment, capital transfers, and investment funds are all popular residency by investment choices.
The minimum investment option for the Spanish Golden Visa permit is to purchase property at or exceeding €500,000.
Suppose you are considering gaining European Union citizenship. In that case, Portugal offers the quickest route, whereby you can apply for permanent residence and citizenship after maintaining your residency in the country for five years. For Spain, it will take ten years to be eligible to apply for citizenship.
Both Golden Visa programs will have their advantages and disadvantages, so it is best to speak with an expert in the field to discuss your options.
How can Global Citizen Solutions help me?
Investors can encounter many difficulties when applying for citizenship or residency, which is why it is beneficial to have an expert on hand to provide you with personalized assistance throughout the process.
A specialist can help you with the following:
Minimize the visits you have to make to the designated country
Have someone who works solely on your behalf
Reduce the hassle associated with putting your application together
Acquire insider knowledge from someone with years of experience in the market
Let's get you moving forward in your quest to obtain permanent residence in European countries and citizenship by naturalization. Contact us by filling out the contact form below.
Need more information on Golden Visa programs?
Watch our Spain and Portugal comparison video
Frequently Asked Questions about Spain vs. Portugal Golden Visa Programs
What is Portugal's Golden Visa program?
The Portugal golden visa program fast-tracks Portuguese residency in exchange for a qualifying investment in the nation. The initial Golden Visa grants holders a temporary Golden Visa residence permit for a year, with options for renewal for up to five years. After five years, the main applicant is eligible to apply for a permanent residence permit and is eligible to try and obtain European citizenship.
What is Spain's Golden Visa program?
The Spanish Golden Visa permit is a residency-by-investment scheme that grants non-EU foreigners residency rights in exchange for a qualifying investment. Successful applicants and their family members are issued a residency visa that leads to permanent residency after five years, and Spanish citizenship after ten years.
Is Portugal's Golden Visa cheaper than the Spanish Golden Visa?
Depending on the route of investment. Most investors choose to buy Portuguese property at or exceeding €280,000 or €500,000 depending on its location. The minimum investment option for the Spanish Golden Visa is to purchase property at or exceeding €500,000.
Which program is quicker: Spain or Portugal Golden Visa?
The Spanish Golden Visa program grants applicants a temporary residence permit in as little as two months. In contrast, getting a Portugal Golden Visa can take up to six months since the application approval time is slower.
Is it cheaper to live in Portugal or Spain?
According to Numbeo, consumer prices – including rent – in Spain are 7.49% higher than in Portugal.
Which country is best for a Golden Visa?
One Golden Visa program may be more advantageous depending on your personal, financial, and business goals. However, if a quick route to EU citizenship is what you seek, Portugal may be the better option after you make a Golden Visa comparison.
Is it easier to get residency in Portugal or Spain?
Spain's Golden Visa program has a faster processing time of three months. However, Portugal's Golden Visa scheme provides a lower investment threshold.
Which EU country has the cheapest Golden Visa?
How long can I stay in Spain with a Golden Visa?
You can stay in Spain for as long as possible with a Golden Visa, provided you maintain your investment and abide by the government's requirements and criteria. You become eligible for Spanish citizenship after maintaining your residency for ten years.
Which Golden Visa is better: Spain or Portugal?
When comparing the Golden Visa programs of Spain and Portugal, both offer attractive options for residency by investment. The choice ultimately depends on individual preferences and objectives.
Portugal's Golden Visa program has been highly regarded and popular due to its benefits and flexibility. By investing in Portuguese real estate or other eligible avenues, investors can obtain a residence permit, which allows them to live in Portugal, travel freely within the Schengen area, and enjoy various rights and benefits.
On the other hand, Spain's Golden Visa program also presents its own advantages, making it a compelling choice for investors seeking residency in the country. Spain offers a diverse range of investment options, including real estate, business projects, and government bonds, providing investors with more investment options to suit their preferences. The Spanish Golden Visa allows investors to live in Spain, benefit from its low crime rates, experience its rich culture, and explore the country's diverse regions.
Furthermore, obtaining the Golden Visa in either country does not automatically grant citizenship or a second passport, but it can serve as a pathway to citizenship in the long run. It is recommended to carefully consider factors such as investment requirements, residency conditions, lifestyle preferences, and future plans before making a decision.
Is it better to live in Portugal or Spain?
The choice between living in Portugal or Spain depends on various factors and personal preferences. Both countries offer appealing qualities, such as a pleasant climate, rich culture, and a high quality of life.
Portugal is known for its affordable cost of living, picturesque coastal cities like Lisbon and Porto, and its hospitable people. The country boasts a relaxed and laid-back lifestyle, making it an attractive destination for retirees and those seeking a slower pace of life.
Additionally, Portugal offers a favorable tax regime for foreign residents, including the Non-Habitual Resident (NHR) program, which offers tax benefits for qualifying individuals. Tax residents pay taxes at a lower amount than locals on taxes such as income tax.
Spain, on the other hand, offers diverse landscapes, vibrant cities like Barcelona and Madrid, and a lively atmosphere. The country is known for its cultural heritage, art, and gastronomy. Spain also provides excellent healthcare and education systems.
It is worth noting that the cost of living in Spain can vary depending on the region, with major cities being more expensive than smaller towns or rural areas. Job opportunities may also play a role in the decision, as certain industries or sectors may be more prominent in one country over the other.
Ultimately, it is advisable to consider factors such as climate, lifestyle, job opportunities, cost of living, healthcare, education, and personal preferences when deciding which country is better suited for living.
Is it easier to get citizenship in Portugal or Spain?
Obtaining citizenship in Portugal or Spain has different requirements and procedures.
In general, Portugal has a more straightforward pathway to citizenship through naturalization. To be eligible, individuals must hold legal residence in Portugal for a minimum period of five years. During this time, applicants should demonstrate sufficient ties to the country, such as language proficiency, integration into the local community, and knowledge of Portuguese culture and history.
Additionally, individuals who can prove Sephardic Jewish heritage or are married to a Portuguese citizen may have alternative pathways to citizenship.
Spain, on the other hand, typically requires ten years of legal residence before being eligible for citizenship. The residency period can be reduced to five years for individuals from Spanish-speaking countries or for those who are refugees, stateless, or have been born in Spain.
Both countries have language requirements for citizenship, with applicants needing to pass a language test or demonstrate language proficiency to varying degrees.
It is important to note that the citizenship test, requirements, and processes are subject to change and should be verified with the respective authorities. Both Portugal and Spain offer the opportunity to live as a legal resident, enjoy the benefits of residency, and have the option to eventually pursue citizenship.