Spanish citizenship is a legal status that provides you with the right to live in Spain indefinitely. Along with other privileges, it includes voting rights, free movement, and the right to live and work within the EU. By having Spanish citizenship, you also become eligible to obtain a Spanish passport that provides a wide array of benefits.
This article will discuss how to become a citizen of Spain legally. We will go over the possible options along with the procedures and requirements that you should be aware of.
All about Spanish Citizenship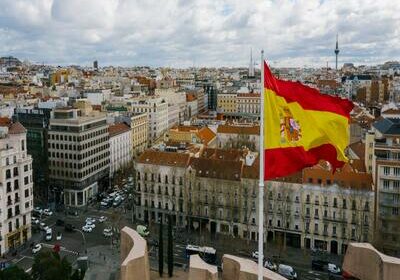 When thinking about making a life in Spain, there can be no better alternative than to apply for Spanish citizenship. Being a foreigner, many people tend to choose non-temporary residency options. But, often feel hassled because of the continuous renewals and other immigration limitations.
But if you are a Spanish citizen, you can live indefinitely in the country and freely move around. You can also work legally in any other country in the EU. There are many ways to obtain citizenship in Spain, including descent, marriage, or residency. Also, there is the citizenship by option route, where individuals become eligible for citizenship through a Spanish parent.
The primary and most common pathway to obtaining Spanish nationality is for people born in Spain. However, there are other legal procedures for foreign citizens to possess this right. When you fulfill the necessary requirements for becoming a Spanish citizen, Spain can easily grant you nationality. In this article, we will walk you through every step of how to become a Spanish citizen and how you can get an EU passport.
Various Methods of Acquiring Spanish Citizenship
Check the various options listed below to learn about how to gain Spanish nationality. You can apply for any of the citizenship options, depending on your situation.
Spanish citizenship by option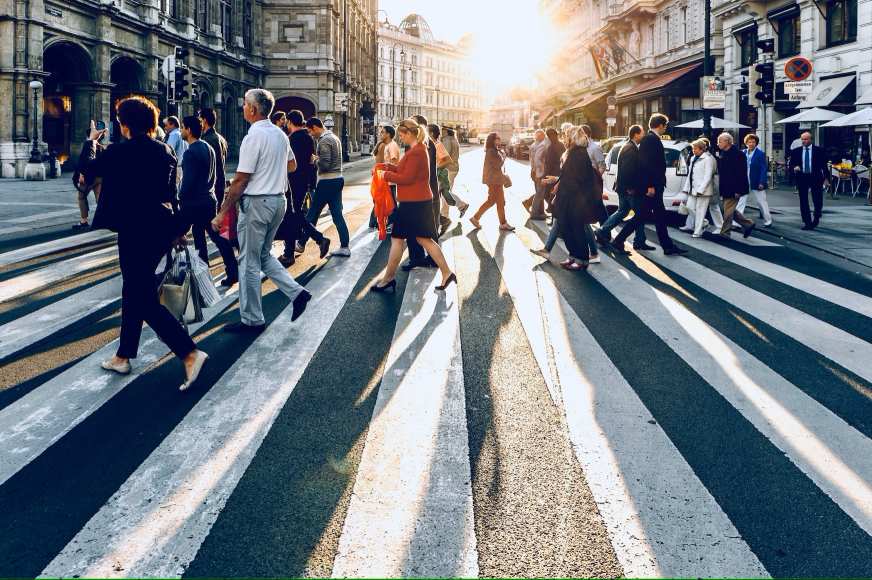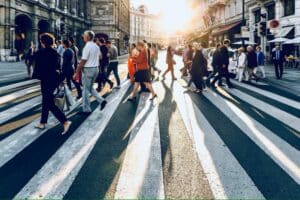 Spanish citizenship by option is another way of obtaining Spanish citizenship by descent where individuals become eligible for citizenship through their parents. The two most popular paths to take are citizenship by birth and citizenship by descent. In either case, the overarching conditions are when:
A person over the age of 14 is capable of making a statement that promises fidelity to the King
Must have either a Spanish mother or legal Spanish guardian
The applicant was born in Spain and has foreign parents, one of whom was also born in Spain
The applicant was adopted by Spanish parents before they turned 18. Applicants who are above 18, can apply for this option within the first two years of their adoption.
It also stipulates that an applicant must renounce their previous nationality.
While there is a declining number of cases, it is also possible to get Spanish citizenship through Historical Memory Law. This is as set out in Law 52/2007 of 26 December. It is used in special cases where the descendants of Spanish citizens can apply for citizenship if their parents or grandparents were exiled during the Spanish Civil War and the dictatorship of Francisco Franco.
Spanish citizenship by birth
If you are born to Spanish parents in Spain or any Spanish overseas territories, you are eligible to get Spanish citizenship by birth. Even if you have foreign parents, you can acquire Spanish nationality directly at birth if your parents' country of nationality does not grant nationality to a child who is born abroad. You get Spanish citizenship when one of the following conditions are met:
You automatically receive Spanish citizenship if you're born in Spain and one of your parents is a Spanish national
You're eligible for citizenship if you're born abroad to a foreign parent born in Spain
You're eligible for citizenship if you're born in Spain to stateless parents
Spanish citizenship by descent
It's possible to acquire Spanish citizenship through one of your parents or your grandparents, as set out by decree Law 20/2022 of 19 October. To be eligible for citizenship by descent, one of your parents or grandparents must have been originally Spanish by birth, and it doesn't include citizenship by naturalization.
Similar to the UK's Ancestry visa,  Spanish citizenship can be passed down no more than two generations. But, there are specific criteria that must be met. Individuals who can apply for citizenship by descent are:
those born outside Spain to a parents, grandfather or grandmother, who had originally been Spanish, and who, as a consequence of having suffered exile for political, ideological or belief reasons or sexual orientation and identity, would have lost or renounced Spanish nationality.
the sons and daughters born abroad of Spanish women who lost their nationality by marrying foreigners before changes in the 1978 Constitution. (Spanish women who married Brazilians after August 5, 1954 do not lose Spanish nationality.)
the sons and daughters of legal age of those Spaniards whose nationality of origin was recognized by virtue of the right of option in accordance with the provisions of this law or in the seventh additional provision of Law 52/2007, of December 26.
Spanish citizenship through Sephardic Jews
In recent years, Spain has taken steps to acknowledge and provide avenues for descendants of Sephardic Jews to reconnect with their heritage and obtain Spanish citizenship through programs like the Sephardic Jewish Heritage Program, launched in 2015.
A Sephardic Jew is a member of the Jewish community whose ancestry can be traced back to the historical Jewish communities of the Iberian Peninsula (modern-day Spain and Portugal) and, to some extent, the broader Mediterranean region. The term "Sephardic" comes from the Hebrew word "Sefarad," which refers to the Iberian Peninsula.
The Sephardic Jewish community has a rich history that extends over many centuries. They were a prominent Jewish community in medieval Spain, contributing significantly to the culture, philosophy, and scholarship of the region. However, in 1492, with the Alhambra Decree, they were forcibly expelled from Spain during the Spanish Inquisition.
After the expulsion, Sephardic Jews dispersed across Europe, the Ottoman Empire, North Africa, and the Americas, establishing new communities while maintaining elements of their cultural and religious heritage.
To be eligible for Spanish citizenship under the Sephardic Jewish Heritage Program, you must meet certain criteria:
Prove Sephardic Ancestry: You must demonstrate that you are a descendant with Sephardic origin. This can be done through genealogical research, historical documentation, or other evidence.
Connection to Spain: You are not required to be a resident of Spain. But, you must have a special connection or affection for Spain.
Spanish citizenship by marriage

If you are married to a Spanish national, this option might be the most suited to you. Naturally, there are specific conditions that would entitle you to citizenship by marriage. It starts with obtaining a residence permit through family reunification. Then, potential applicants must live in Spain for at least a year after that, before continuing the process.
It's important to note that a foreign spouse can't lose the right of residence in the event of the Spanish spouse's death if they've already been living in Spain for at least a year. In the cases of divorce or annulment of marriage, there are specific circumstances in which the foreign spouse can't lose the right to residency.
Spanish citizenship by naturalization

Depending on the circumstance, Spain grants the specific opportunity to apply for Spanish citizenship by naturalization.  The timeline for naturalization varies based on your country of citizenship and individual situation.
After two years of residency
Citizens from certain countries are subject to receiving Spanish nationality after just two years of residency in the country. The enlisted countries include Ibero-American countries, Portugal, the Philippines, Andorra, and Equatorial Guinea.
After five years of residency (for refugees)
Spain has a great approach toward refugees. As per the Spanish Nationality Law and Spanish constitution, any refugee can be directly eligible for Spain citizenship after five years.
Spanish citizenship by permanent residency
Spanish citizenship through permanent residence is a convenient process for people who have been living in Spain for a long time. Despite being a time-consuming process, this is one of the most reliable options for people who have permanent residences in Spain.
If you live in the country legally with a residence permit for more than ten years, you are likely to be eligible for Spanish citizenship by permanent residence. Additionally, you must prove that you are of good civic standing. Essentially, this means that you haven't committed any crimes, whether in Spain or abroad.  Time spent on a tourist visa or student visa will not be considered substantial time spent in Spain with residency.
There is also a requirement to take (and pass) a test that determines your integration into Spanish society. As set out by the Instituto Cervantes, the Spanish government explains that this "tests the applicant's knowledge and fluency of the Spanish language and constitutional and sociocultural knowledge of Spain." As with many other regulations, citizens of Latin American countries are exempt from proving the language requirement.
Spanish nationality by the possession of status

As the Spanish government explains, nationality by the possession of status (sometimes also referred to as "possession of state") is a relatively unusual way of getting Spanish citizenship. Essentially, anyone who stays in the country for ten years under the sincere assumption of being a Spanish citizen (even if not legally) gets Spanish nationality.
It's a complex situation, and few people have opted to go this route. According to the Spanish ministry, "The person concerned must have possessed and used Spanish nationality in good faith, and a record of nationality must be held in the Civil Register, even if that record is annulled."
Spanish citizenship by discretionary conferral

In exceedingly rare cases, it is possible for the Spanish government to grant you citizenship. Understandably, the law states that "The person concerned must prove that there are exceptional circumstances warranting the granting of nationality." Each application is on a case-by-case basis and is "not subject to the general rules of administrative procedure."
Applicants usually excel in specific activities, such as culture, sport, science, or in solidarity with Spain.
Final and mandatory requirements
There are three final requirements in addition to meeting the citizenship by option, residency, or discretionary conferral criteria. You must fulfill these to complete the process. These non-negotiable conditions are:
| | |
| --- | --- |
| | Swearing an oath or promise of allegiance to the King and obedience of the Spanish Constitution and laws. |
| | Declaration renouncing previous nationality. This is not required of nationals of Latin American countries, Andorra, the Philippines, Equatorial Guinea, Portugal or Sephardic Jews of Spanish origin. |
| | Entry of the acquisition of nationality in the Spanish Civil Register. |
The Spanish Civil Register, as with most other countries, is a massive collection of births, deaths and marriages in Spain. The records note every civil action, and when you acquire citizenship, they will make an annotation.
The Civil Register Officer enters your details into the register in the margin of the main birth registration. Theoretically, when they grant you Spanish citizenship, they enter a birth registration and note the date and route of acquisition of Spanish nationality.
Spanish Golden Visa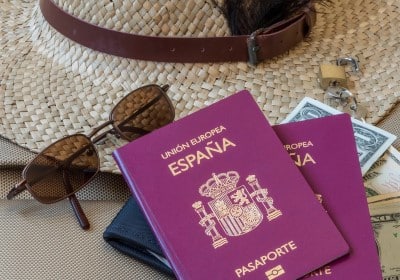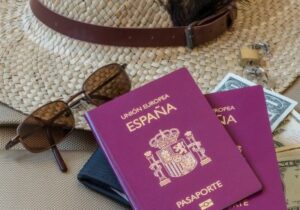 The Spanish Golden Visa is an excellent citizenship opportunity for people who want to make significant investments in Spain. If you are not part of any EU country (European Union), EEA (European Economic Area), or from Switzerland, as a foreign investor, you are eligible to take part in the Spanish investor visa or Spanish residence by permit program.
The government launched this program in 2013 to encourage foreign citizens to contribute to the country's economy by requiring them to invest a minimum of €500,000. In exchange, they and their families can enjoy legal residency in Spain.
There are multiple sectors for this kind of investment, including real estate, deposits, bonds, and businesses. Your legal permanent residence through a Golden Visa in Spain will eventually help you in acquiring Spanish citizenship by investment. Upon approval of your application, you will receive a one-year visa that you must exchange upon arrival in Spain. It is then valid for two years, after which you can continuously renew it for t periods. However, you can apply for Spanish citizenship after five years of residency.
You can find our detailed guide on the Spanish Golden Visa for non-EU citizens to make informed decisions on if this program is right for you.
Application Requirements for Spanish Citizenship
Apart from meeting the circumstantial requirements, there are some other things to fulfill before submitting the application for Spanish citizenship.
You have to provide a clean character certificate that can prove that you do not have a serious criminal record.
You must not leave Spain for long time periods and should be able to show your registration of residency (empadronamiento) for the same.
The applicant must show their commitment to Spanish society. Therefore it is mandatory to qualify for a DELE A2 level Spanish basic language test. If you have studied Spanish in high school and possess native proficiency in the language, you can bypass this criterion.
You have to qualify for the Spanish citizenship test (CSS), known as the Constitutional and Sociocultural Aspects of Spain (Conocimientos Constitucionales y Socioculturales de España).
Key Takeaways About Spanish Citizenship
Obtaining Spanish citizenship can be a complex yet rewarding process. Spanish nationality is typically conferred by birthright, meaning individuals born to Spanish nationals automatically acquire Spanish citizenship. For those born outside Spain, the process often involves demonstrating residency within Spanish territory. This can be achieved through various means, such as permanent residency status.
To initiate the process, one must begin by gathering all the required documents. This includes birth certificates, marriage certificates if applicable, and any relevant civil registry records. For individuals hailing from countries in Latin America, there are specific provisions that may expedite the acquisition of Spanish nationality, reflecting the historical ties between Spain and its former colonies. For example, citizens of a Latin American country may be eligible for citizenship by residency, provided they meet certain criteria.
For those seeking Spanish citizenship through marriage, a marriage certificate is a crucial document to present. This avenue allows non-Spanish citizens to claim Spanish citizenship, provided they meet certain residency and language proficiency requirements. In such cases, basic language tests may be administered to ensure a reasonable proficiency in Spanish, an essential aspect of integration into Spanish culture.
While European countries offer a relatively straightforward path to obtaining Spanish citizenship due to the European Union's freedom of movement, non-European citizens may face additional challenges. Non-European citizens often need to navigate Spanish bureaucracy and comply with specific legal requirements, including demonstrating a clean criminal record and proving financial stability.
For individuals with Sephardic Jewish ancestry, Spain has introduced special provisions for obtaining Spanish nationality. This initiative, driven by historical and cultural ties, offers a streamlined process for descendants who can prove their heritage.
It's worth noting that individuals with stateless or refugee status have unique considerations. Spain, in accordance with international agreements, may provide avenues for those without a recognized nationality to obtain Spanish citizenship, offering a stable future for those in vulnerable situations.
Ultimately, obtaining Spanish citizenship is a significant step that requires careful consideration and thorough preparation. Public and private institutions, along with the Spanish Ministry, play crucial roles in guiding applicants through the process. Once all requirements are met and due processes followed, the reward is Spanish citizenship, granting individuals the full rights and responsibilities that come with being a Spanish national.
Fast-Track Citizenship Application for Former Spanish Colony Citizens

There is a unique benefit of citizenship for people belonging to any former Spanish colony in Ibero-American countries, The Philippines, Andorra, or Equatorial Guinea. Instead of the standard ten years of legal residency requirement in Spain, citizens of the aforementioned nations will need to spend just two years in the country. After that, they can directly choose the fast-track application for Spanish citizenship for Latin American citizens and nationals of other former Spanish colonies.
There are some strict requirements to be eligible for this method. You have to stay the minimum required days in Spain during the two years. You can either travel to Spain every two to three months or a total of eight times in 730 days.
Frequently Asked Questions on how to become Spanish citizen
Is it easy to get citizenship in Spain?
Like any other citizenship procedure, the application for Spanish citizenship is complex and usually takes time. But with proper legal assistance and by meeting the necessary criteria, you can get Spanish nationality easily enough.
How much time does it take to become a Spanish national?
It largely depends on the route to citizenship you are taking, as the processes and requirements differ somewhat. For example, in some cases, you can start your Spanish citizenship application after five years of residency. However, some scenarios allow for Latin American citizens to obtain citizenship in three years. But in most cases, you'll be granted Spanish citizenship by naturalization in 10 years.
Does Spain grant dual citizenship?
No, Spain doesn't allow for dual citizenship for naturalized citizens. However, the stipulation on dual citizenship is waived for citizens from Ibero-American countries, former Spanish colonies, and France.
Can you hold an American and Spanish passport at the same time?
There are no legal restrictions on having an American and a Spanish passport simultaneously as long as you qualify for dual citizenship.
How can I become a Spanish citizen as an American?
As an American citizen, you must go through the regular application process as the rest of the world, depending on the visa route. This would entail getting a residency permit, converting it to permanent residency and then starting your Spanish citizenship application after 10 years.