In today's world, possessing a powerful passport opens up many opportunities for travel, work, and education. Among the most sought-after passports is the Spanish passport, which offers numerous advantages to its holders.
This comprehensive blog post will cover the process of obtaining Spanish citizenship, the benefits of being a Spanish national, and the various types of passports available. Whether you're considering Spanish citizenship or are simply interested in learning more, this blog is the perfect starting point.
Spanish Passport Benefits: Visa-Free Travel and EU Benefits
Spanish passports offer their holders numerous advantages, chief among them being the ability to travel to a wide range of countries without needing a visa. Spain ranks 21st on the Global Passport Index, with visa-free or visa-on-arrival access to 174 countries, making it a highly desirable passport for global travelers.
In addition, to travel benefits, Spanish citizens enjoy the privileges of being part of the European Union. As an EU citizen, you have the right to live, work, and study in any EU member state, granting you access to a diverse job market, world-class education, and the opportunity to immerse yourself in the rich cultures and histories of various European countries.
Since joining the EU in 1986, Spanish citizens have enjoyed numerous benefits, which include:
Exceptional travel mobility
Spain's passport ranks second globally on the Enhanced Mobility Index, granting its holders visa-less or visa-on-arrival access to 174 countries worldwide.
Unrestricted residency, employment, and education within the EU
Spanish passports automatically grant the right to live, work, and study in any EU, EEA, or Swiss country.
European health insurance coverage
As an EU citizen, you can access public healthcare throughout Europe using your European Health Insurance Card (EHIC).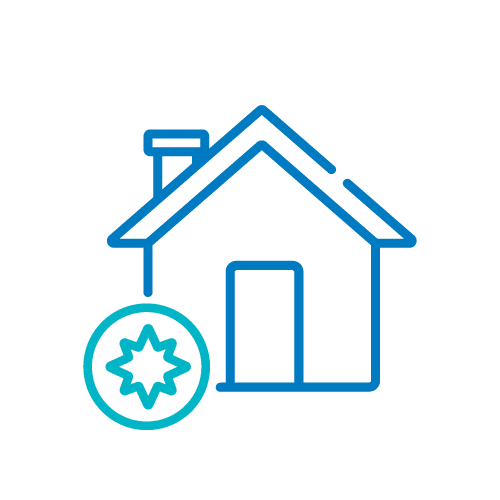 The right to live, work and study in Spain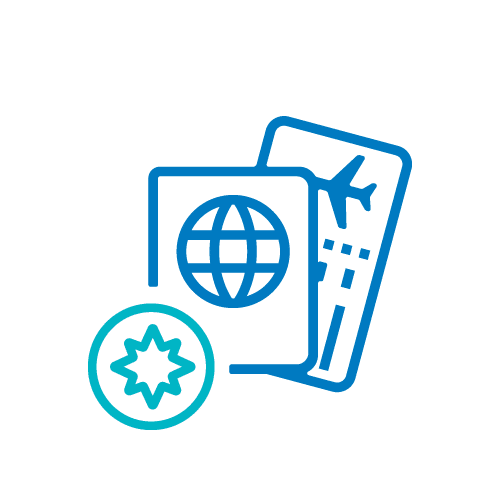 Visa-free travel to Europe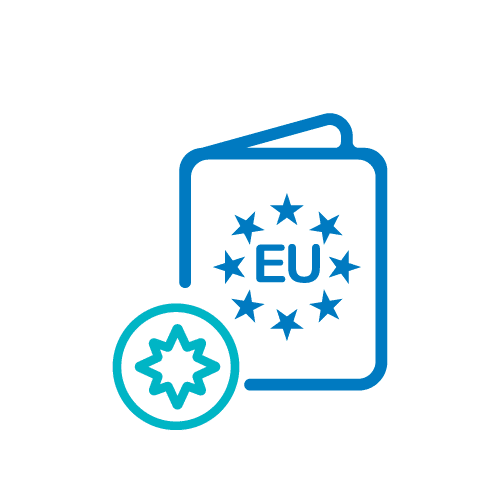 Invest in Spain and get the Spanish passport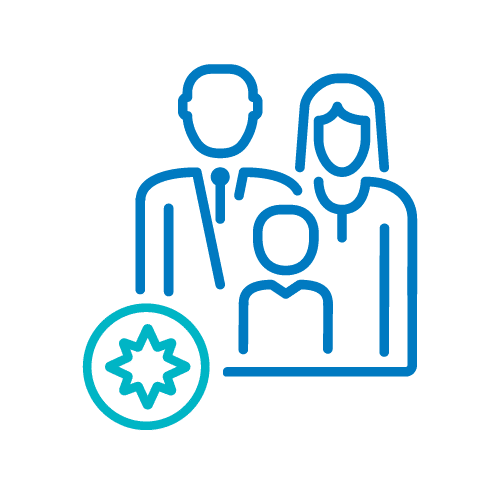 The entire family is eligible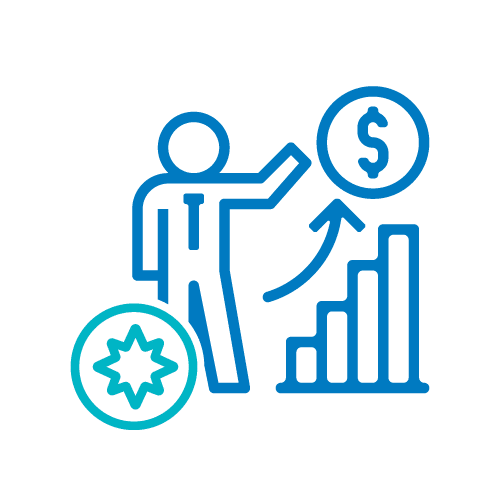 Fantastic investment opportunities
Spanish Passport Ranking
The Spanish passport has one of the highest passport rankings in the world. Ranked 21st in the Global Passport Index by Global Citizen Solutions, the passport guarantees access to 174 countries without the need for a visa, including on-arrival visa access to 31 countries. Additionally, you can access 24 with electronic visas. 

Read our analysis of Spain's passport power here.
Spanish Passport Application
Applying for a Spanish passport requires following a series of steps and fulfilling specific requirements. This section will guide you through the process, ensuring a smooth and efficient application experience.
Check your eligibility:
Before starting the application process, ensure you meet the Spanish passport requirements. To be eligible for a passport, you must be a Spanish citizen, either by birth, naturalization, or other means.
Gather the required documents:
To apply for a Spanish passport, you will need to provide several documents, including:
A valid Spanish ID card (DNI) or, if you don't have one, your Spanish nationality certificate

Two recent, identical passport-size photos with a white background

Proof of payment of the passport application fee (the fee varies depending on the type of passport and the applicant's age)

For minors or individuals under legal guardianship, additional documentation may be required, such as parental consent or a court order granting permission to apply for a passport.
Schedule an appointment:
You will need to schedule an appointment at your local police station or the nearest Spanish Consulate or Embassy if you are living abroad. Appointments can typically be booked online or by phone. Ensure you arrive on time and bring all the required documents with you.
Submit your application:
A government official will review your documents and take your biometric data (digital photos and fingerprints) during your appointment. You will also be asked to verify your personal information before submitting your application.
Pay the application fee:
You must pay the passport application fee at the time of submission. Depending on the location, the fee can be paid in cash or by credit/debit card. Ensure you keep the receipt as proof of payment.
Collect your passport:
You will be notified once your application has been approved and your passport is ready for collection. You may need to return to the location where you submitted your application to collect your new passport. Bring your receipt and any identification documents required for collection.
By following these steps and ensuring you have all the necessary documentation, you can successfully navigate the Spanish passport application process and enjoy the many benefits of being a Spanish national.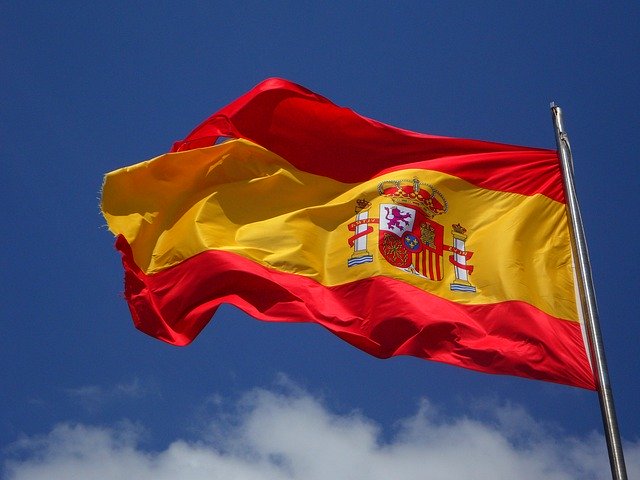 Eligibility for a Spanish Passport
To be eligible for a Spanish passport, you must first become a Spanish citizen. There are several pathways to obtaining Spanish nationality, typically involving ten years of legal residency in Spain.
However, the following circumstances may speed up the process: 
Marriage to a Spanish national

Having a parent of Spanish origin

Providing proof of Sephardic Jewish heritage.
It's important to note that additional requirements must be met to obtain Spanish citizenship, such as demonstrating basic proficiency in the Spanish language, being familiar with Spanish customs and history, and having a clean criminal record. 
For more information on Spanish citizenship, read our blog post: Spanish Citizenship and a Spanish Passport. 
Expedited Citizenship Process for Citizens of Former Spanish Colonies
Citizens of former Spanish colonies are eligible for an accelerated path to Spanish citizenship. If you are from an Ibero-American country (which includes most former Spanish-speaking colonies in South America), Andorra, the Philippines, or Equatorial Guinea, you only need two years of residency in Spain to obtain citizenship.
The Spanish government has recently updated its guidelines, allowing applicants to exit Spain multiple times while still fulfilling the stay requirements for citizenship. The revised rule permits a maximum of three consecutive months outside of Spain. This means that individuals from Ibero-American countries and the Philippines can obtain Spanish nationality within two years by traveling to Spain every two to three months, or a total of eight times during a two-year period.
Navigating Spanish Residency: Residence Permits, Spanish ID Cards, and the Civil Registry
For those seeking Spanish citizenship, understanding the different types of residence permits and Spanish ID cards is crucial. A residence permit is necessary for individuals who plan to live in Spain for over three months. The type of residence permit required depends on the purpose of your stay, such as work, study, or family reunification.
The Spanish ID card, also known as the DNI (Documento Nacional de Identidad), is an essential document for Spanish residents. It is an identification document, tax identification number, and proof of residence. Once you have obtained your residence permit, you can apply for a Spanish ID card.
The civil registry plays a critical role in the citizenship process, as it is responsible for maintaining records of all vital events (such as births, marriages, and deaths) for Spanish nationals and residents. When applying for Spanish citizenship, you will need to submit the required documents, such as your birth certificate, to the civil registry. Upon successful completion of the process, you will be granted citizenship.
Passport Requirements
The applicant must be over 18 years old

The applicant must possess a clear criminal record

The applicant must not be on the nation's list of undesirable people

The applicant must hold valid medical insurance and an official health certificate

The applicant must not have previously been refused visas or entry into the Schengen zone

The applicant must have enough funds to reside in Spain

The applicant must make a qualifying investment and provide proof of the respective financial investment
Biometric Passports, Diplomatic Passports, and Service Passports: The Different Types of Spanish Passports
There are several types of Spanish passports, each designed to cater to specific needs and circumstances.
The most common is the biometric passport, which contains an electronic chip that stores the holder's personal data, including fingerprints and a digital photo, enhancing security and reducing the risk of identity theft.
A diplomatic passport is issued to Spanish diplomats and high-ranking government officials for use on official trips. In contrast, service passports are provided to Spanish nationals working in specific government departments or public organizations on assignments abroad. Both a diplomatic passport and a service passport are valid only for the duration of the specific mission or assignment.
Understanding the various types of Spanish passports and their specific uses is essential for prospective citizens, as it allows them to choose the most appropriate type of passport for their needs and circumstances.
Can I get a Spanish passport by investment?
Spain's Golden Visa program
Launched in 2013, the Spain Golden Visa Program gives investors and their families the incredible opportunity to get long-term residency in the country. After living in the country for five years, you can apply for permanent residency. 
After ten years of living in Spain, you can apply for citizenship and a Spanish passport.
Several investment routes are available to investors, such as:
Investing a minimum of €500,000 in Spanish real estate (you are free to invest in multiple properties)
Making a bank deposit of at least €1m into a Spanish bank account
Investing at least €1m in shares of Spanish businesses
Contributing €2m towards government bonds
Starting a business in Spain that generates employment, contributes to technological/or scientific innovation, or has a strong socioeconomic impact
Here are the steps you will need to follow in order to get Spanish citizenship:
Decide on your investment route

Make the qualifying financial investment

Prepare and legalize your documents

File an initial government application with the Spanish Consulate

Book your interview

Attend a biometric collections session in Spain

Open a bank account and obtain an NIE (Foreigner's Identification Number)

Get your residency certificate which will be valid for one year (you will need to renew it every year)

Apply for Spain Golden Visa citizenship
You are granted an initial residence permit for one year, or two years if you choose to visit Spain. This residence permit can then be renewed every five years. After you've been domiciled in the country for five years, you can apply for permanent residency. Permanent residence is an important step towards citizenship.
Note that applicants are required to visit Spain to submit their biometric data. 
What are the minimum stay requirements?
To be eligible for Spanish citizenship through the Golden Visa program, an applicant must hold a residence permit and spend a minimum of nine months in Spain each year for ten years.
In order to obtain Spanish nationality through the Spain Golden Visa program, you need to fulfill a few stay requirements.
You must have been a resident of Spain for ten years

Applicants must have resided in Spain for at least six months per year throughout that time to qualify

Investors must travel to Spain twice a year
However, for individuals from former Spanish colonies and territories, Spanish citizenship can be obtained within two years by meeting the minimum stay policy of the Spanish government. 
Is it worth owning a Spanish passport?
It is absolutely worth it to have a second passport from Spain. Not only will you and your family members be able to live, work and study in one of the best countries in Europe, but your worldwide opportunities will broaden with visa-free access to 174 countries worldwide.
Useful Resources
Obtaining Spanish citizenship and a Spanish passport is an attractive prospect for many people, offering a range of benefits and opening up countless opportunities. This guide has provided an in-depth look at the process of becoming a Spanish national and the perks that come with it. 
If you're thinking about moving to Spain, you might find the following resources useful:
Talk to a Global Citizen Solutions Specialist
Interested in getting a second passport? Talk to one of our professional team members at Global Citizen Solutions. As a boutique investor immigration firm, we have a 100 percent success rate in citizenship by investment applications.
We offer a service tailored to your specific needs and requirements. Our team of experts will work diligently from start to finish, ensuring a successful application. Professionalism and integrity are at the core of everything we do.
Frequently Asked Questions about the Spanish Passport
What are the benefits of having a Spanish passport?
The benefits of having a Spanish passport are numerous:
visa-free travel to 174 countries,
the right to live, work and study in Spain
the entire family is eligible to move, get permanent residency, and eventually get the passport
the passport provides fantastic investment opportunities.
How long does it take to get a Spanish passport?
It takes ten years to get the Spanish citizenship through the Spain Golden Visa Program.
After five years, you can apply for a permanent residence permit. After ten years, you can apply for nationality.
How to renew a Spanish passport in the USA?
To renew your Spanish passport in the USA, you need to follow these steps:
Schedule an appointment with the Spanish Consulate that has jurisdiction over your area of residence. You can typically book an appointment online or by phone

Gather the required documents, including your current Spanish passport, Spanish ID card (DNI), and two recent passport-size photos with a white background

Attend your appointment and submit the required documents, pay the application fee, and have your biometric data (digital photo and fingerprints) taken

Once your application is approved, you will be notified when your new passport is ready for collection at the Spanish Consulate.
How to get a Spanish passport by descent?
If you have Spanish ancestry, you can apply for a Spanish passport by descent by following these steps:
Obtain proof of your Spanish heritage, such as a birth certificate or other official documents showing your parent's or grandparent's Spanish nationality

Gather any additional required documents, such as your current passport, proof of residency, and a clean criminal record

Schedule an appointment with your local Spanish consulate or the civil registry in Spain if you reside there

Attend your appointment, submit your documents, and pay the application fee

Upon approval, you will be granted Spanish citizenship, allowing you to apply for a Spanish passport
Can a US citizen get a Spanish passport?
A US citizen can get a Spanish passport only if they obtain Spanish nationality first. This can be achieved through naturalization, marriage to a Spanish citizen, or by proving Spanish descent. Once Spanish citizenship is acquired, the individual can apply for a Spanish passport.
Does Spain allow dual citizenship?
Spain allows dual citizenship for individuals from specific countries, such as Ibero-American countries (most Latin American countries, including Brazil), Andorra, the Philippines, Equatorial Guinea, and Portugal. Citizens of these countries can maintain their original nationality while obtaining Spanish citizenship.
Here is a complete list of countries that Spain allows dual nationality with:
Andorra

Argentina

Bolivia

Brazil

Chile

Colombia

Costa Rica

Cuba

Dominican Republic

Equatorial Guinea

Ecuador

Philippines

Guatemala

Honduras

Mexico

Nicaragua

Panama

Paraguay

Peru

Portugal

Puerto Rico

El Salvador

Uruguay

Venezuela

France
However, for citizens of other countries not mentioned above, Spain generally does not permit dual citizenship. In these cases, individuals may be required to renounce their original citizenship when obtaining Spanish citizenship. Some exceptions may apply, but it is essential to consult with Spanish authorities or an immigration lawyer for specific information related to your circumstances.
How hard is it to get a Spanish passport?
The difficulty of obtaining a Spanish passport depends on your circumstances and eligibility. Generally, the process requires meeting specific criteria such as residency, language proficiency, and a clean criminal record. The process can be more straightforward for individuals with Spanish ancestry or those married to a Spanish citizen as you can apply for citizenship after one year of marriage and joint residency.
Can I get a Spanish passport without living in Spain?
In most cases, you need to live in Spain for a certain period to obtain Spanish citizenship and, subsequently, a Spanish passport. However, if you have Spanish ancestry, you might be eligible for citizenship by descent without living in Spain.