Portugal, with its abundant sunshine, scenic landscapes, and a high quality of life, stands as an alluring destination for those seeking a new place to call home.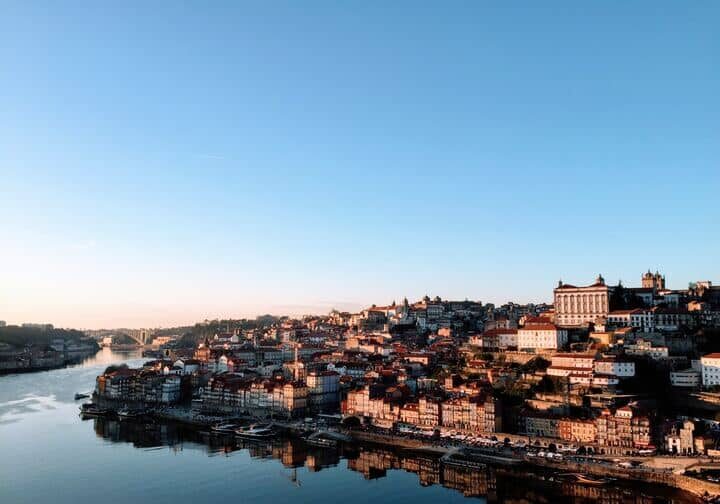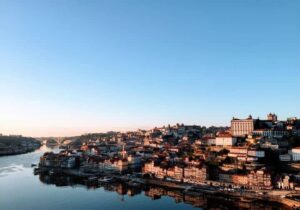 Within this captivating country, you'll discover a diverse array of cities, each with its unique charm and appeal.
For the cosmopolitan spirits, Lisbon stands out with its vibrant urban energy, while the Algarve region offers pristine beaches and coastal serenity for the sun-soaked souls. 
Aveiro presents a tranquil haven for those in pursuit of a more peaceful existence, and Sintra's lush natural beauty captivates the hearts of nature enthusiasts.
With so many incredible cities at hand, choosing the best places in Portugal can be challenging.
If you want to move to Portugal but don't know where to go, this guide is for you. We will take you on a tour of the 13 best places to live in Portugal for expats.
About Portugal
Filled with historical cities, scenic landscapes, and interesting sights, Portugal is definitely one of the best countries to live in Europe. With its 300 days of sunshine per year,  fantastic quality of life, efficient health system, affordable living, and great culture, what is there not to like about Portugal? Most visitors to the country can see firsthand why Portugal has established itself as a top tourist destination.
Gifted with breathtaking landscapes and hundreds of long stretches of beautiful sandy beaches, Portugal is famous for its diversity and beauty throughout the world. It's also home to 17 UNESCO World Heritage Sites, up and down the country, with a further 19 on the tentative list, plus there are several national parks to enjoy. Its uniqueness makes it a very popular tourist destination but also a favorite amongst international expats seeking to relocate to Europe.
Since 2012, Portugal has launched its own Portugal Golden Visa scheme, allowing non-European citizens to get Portuguese residency in exchange for an investment in the country's economy. The program is very popular and has allowed numerous investors, families, and retirees to call Portugal their new home.
Do note, however, that the Golden Visa Portugal has undergone some significant changes. As of October 2023, the program no longer accepts real estate and capital transfers as qualifying investments. To learn more about these changes, make sure to read Portugal Golden Visa Changes 2023 and Portugal Golden Visa Ending: Unfolding the New Program
Portugal Best Cities: The 13 Best Places To Live in Portugal
Lisbon
One of the absolute best cities to live in Portugal for expats is the historic capital, Lisbon, the largest city in the country. It's a bustling city and an exciting place to live in.
For those on the lookout for activities, there is always plenty to do and see in Portugal's capital city. You can enjoy the local restaurants and museums, explore the city's cobbled streets lined with colorful buildings, go to live concerts, eat the famous pastel de nata, and more.
As it is the capital city, you will find everything you need in Lisbon: jobs with high pay, hospitals, banks, administrative buildings, schools, tourist attractions, bustling cultural events, a major international airport, plus much more.
Lisbon also boasts an established expat population, providing newcomers with a ready-made social network and support system. This community adds an extra layer of comfort and familiarity for expats settling in the city.
Thanks to its vibrant community of foreigners, Lisbon is the best place to live in Portugal for English speakers. However, we highly recommend that you learn to speak basic Portuguese — this will help you integrate into the city and carry out everyday activities smoothly.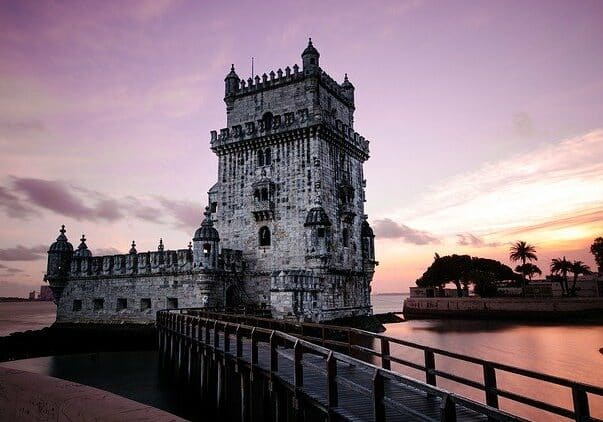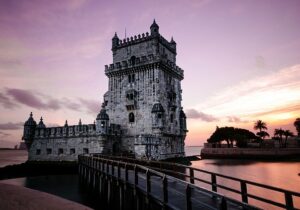 Natural wonders also make Lisbon one of the most enchanting Portuguese cities. There are beautiful gardens spread out across the city, such as Edward VII Park. You'll also find many a viewpoints (miradouros) overlooking the fabulous Tagus River – yes, it's with good reason that Lisbon is named the city of seven hills.
Another pro about Lisbon is that it is located very close to an array of amazing beaches, offering amazing getaways from city life. The city's beaches allow you to live the best of both worlds – vibrant city and relaxed beach life.
Around an hour south of Lisbon is Setúbal, which is also an excellent place to live, where you have the stunning Arrábida Natural Park on your doorstep. The local fish market in Setúbal is also world-famous. Alongside Setúbal, day trips can easily be made to Sintra and the Silver Coast, and also to Évora, which is only a two-hour's drive east.
Porto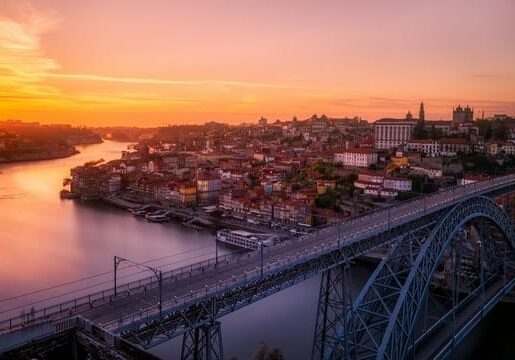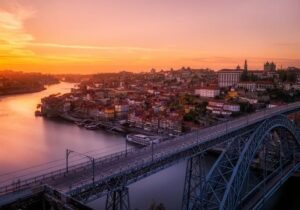 Located along the Douro River, Porto is one of the top cities in Portugal for expats. It's a beautiful city to live in. A picturesque city in Northern Portugal, Portugal is the country's second-largest city, with many tourist places to visit. It is notably famous for its Porto wine, gastronomy, and charming cobbled streets.
The city's architecture, with traditional Portuguese tiles, is also magnificent and has attracted many tourists over the years.
Although a cheaper and smaller city compared to Lisbon, Porto has been an upcoming hub for the start-up scene, with many expats relocating to the city.
Porto also has some great neighborhoods to live in, such as Foz do Douro, Riberia, Boavista, Campanha, and Avenida do Aliados. The historic center of Porto is another charming place to live.
If you travel about an hour south of Porto, you'll come across the colorful striped houses in Costa Nova, well worth visiting if you want a nice day trip close to the beach.
Another highlight of Porto is that the city is located on the Douro River, the port wine making region of the country. Around the area, you'll find plenty of world-class wineries and vineyards where you can try some of Portugal's finest bottles.
The only con about Porto is that its weather can be colder than the rest of Portugal. Apart from that, living in Porto is absolutely worth it and is definitely one of the best cities for expats to live in Portugal – what could be better than strolling down the historic streets of Porto on a summer evening, looking for a nice place for dinner and to watch the bright lights of the wine houses on the opposite bank of the Douro?
Faro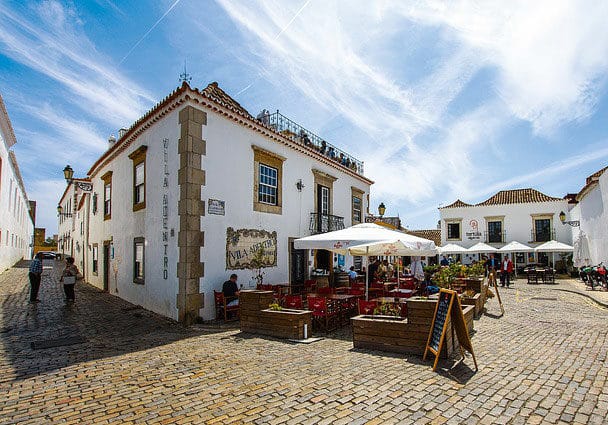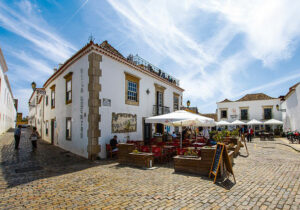 Faro is the main city of the Algarve region, in southern Portugal. This coastal city is considered a place of sun, sea, and delicious seafood where many expat retirees have chosen to settle down. While the Algarve is best known as a top vacation spot, it's a great place to relocate to.
Some of the advantages of living in Faro are lovely weather all year long, proximity to some of the most incredible beaches in the world, a very relaxed lifestyle, and a slow pace of living. If you are a history lover, the city also has much to offer. Check out the historic center, ancient streets, historical sites, and the city walls (Muralhas de Faro), which form a broken ring around the city's Old Town. The town square and the Roman temple ruins of Milreu are also well worth a visit.
With a booming real estate market, Faro is a comfortable city to live in, with rental property prices cheaper than in Lisbon. You'll find that prices drop as you leave the historical center. Well-developed with efficient transportation and health infrastructures, it is only a two hours drive from the capital city. With a huge expat community living in Faro, you will feel at home in no time.
Viseu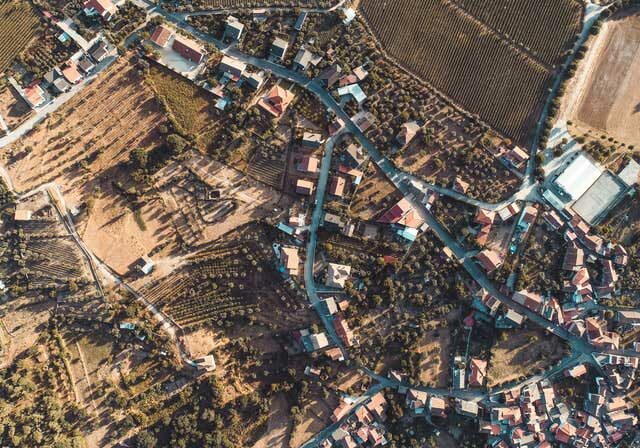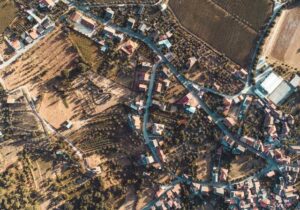 If living in a big city is not for you, then Viseu is your best bet. Located in Central Portugal, it has been ranked as the best city to live in Portugal multiple times, as well as one of the best cities to live in Europe. This is due to Viseu's excellent quality of life. From great weather and excellent education to efficient public transportation and an outstanding healthcare system, Viseu has all it takes to be happy.
In Viseu, housing is not expensive, and the job market is thriving. The city's Renaissance architecture is also very charming, and as it is surrounded by nature, living in Viseu is perfect for hikers and excursion lovers.
Considerably less well-known than Lisbon and Porto, this small city is a perfect place to live for expats looking for an affordable, tranquil, and top-quality lifestyle.
Évora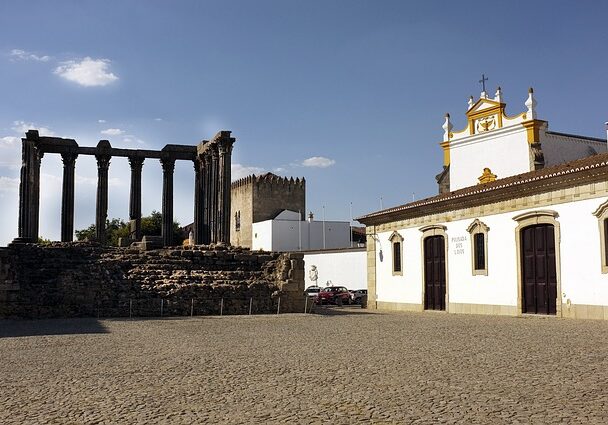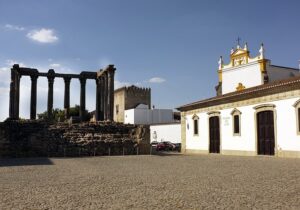 Évora is the main city of the southcentral region of Portugal called Alentejo and is one of the most beautiful cities in Europe, let alone Portugal. With temperatures rising above average all year long, Évora is a beautiful and calm city with medieval architecture. When it comes to the most charming cities in Portugal to visit, Évora is a must.
Famous for its rich history, Évora is an ancient medieval city built on the remains of an ancient fortress. The entire city is full of charm and wonders to discover, including The Roman Temple of Évora (listed as a national monument) and many Gothic, Renaissance, and Baroque buildings.
Although this walled city is relatively small in size, Évora is very agreeable since it isn't crowded, and you'll be able to stroll around the historic center with ease. Évora Cathedral is also an established religious center in Portugal, well worth a visit if you are in the area.
If you choose to live in this historic city dating back to the Middle Ages, you will enjoy a very relaxed pace of living, as well as plenty of delicious cafes and restaurants to try out.
Sintra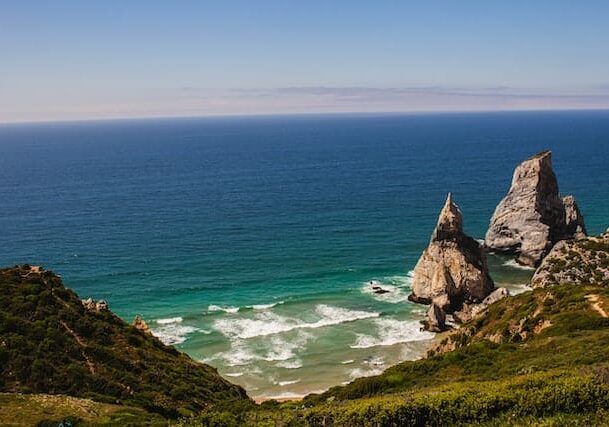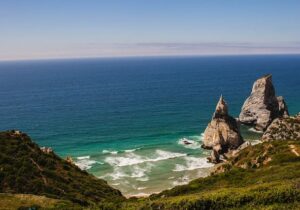 Although Sintra is officially a town and municipality, we had to include it in this list. The magical town of Sintra is hands-down one of the best places to visit in Portugal and was intended for the Portuguese royal family to enjoy in the summer months.
The entire cultural landscape of Sintra is a designated UNESCO World Heritage Site and is considered one of the most beautiful places in Portugal. You'll certainly be amazed by century-old constructions like the colorful Pena Palace and the commanding Moorish Castle, all surrounded by Sintra's lush vegetation.
When you get a little further out from the tourist attractions, you'll find that Sintra is also a great place to live. The city is a place of calm and serenity, where you'll be graced with stunning views of the Atlantic Ocean. The small medieval town of Óbidos, with its incredible castle, is also close by, where you can enjoy days out throughout the year in the historical town, such as the Medieval Festival.
For nature lovers, you have the Sintra-Cascais Natural Park, and the nearby beaches lining the west coast are without the heady footfall that you sometimes encounter in the immediate Lisbon vicinity.
In addition, you can head north along the stunning coastline and come across the quaint villages and beautiful small towns on the Silver Coast, each with its own unique character and traditions, such as the fishing town of Nazaré, where you can check out the surfers testing their mettle against the big waves and the fishermen's wives still wear their traditional clothing of seven skirts, on occasion. Some of the most beautiful towns in the country can be found in this lovely part of Portugal.
Families moving to Portugal will find three excellent international schools in Sintra, with many others located in Cascais, not far away. Plus, what could be better at the weekend than getting out and about with your family to discover the area? Lisbon is also only a short drive away, and there are very good public transport links to get to the bright lights of the Portuguese capital.
Aveiro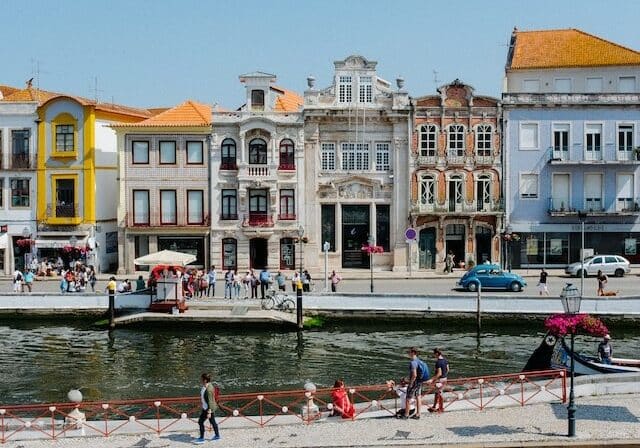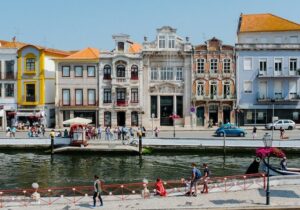 With its meandering canals, vibrant Moliceiro boats gracefully passing by, and delectable cuisine, Aveiro has earned the reputation of being the Venice of Portugal.
For those seeking an authentic and historically rich place to live, Aveiro fits the bill perfectly.
Moreover, if you're considering relocating here, you'll discover that properties are relatively affordable compared to other regions in Portugal.
Another advantage is that you're conveniently located close to Porto, Coimbra, and the serene Silver Coast.
Leiria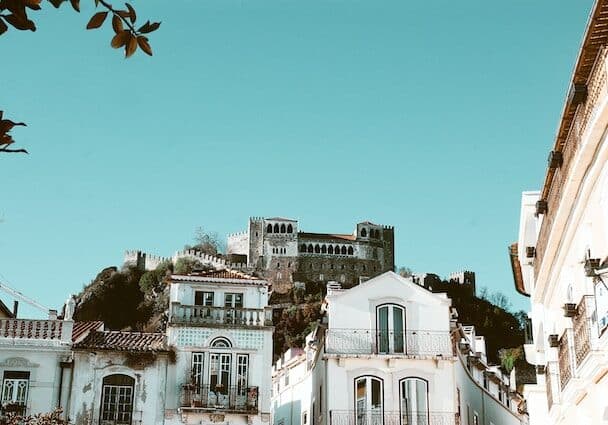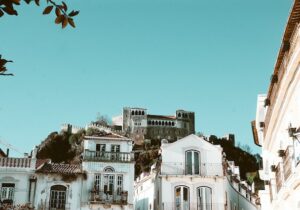 Leiria, located northeast of Nazaré, is a captivating city abundant in history, sunshine, and delightful Portuguese cuisine. The city boasts remarkable attractions such as a medieval castle, recognized as a UNESCO World Heritage Site, and numerous churches.
Additionally, Leiria is renowned for its substantial expat community, drawn to its leisurely lifestyle and close proximity to the Silver Coast.
One of the most enchanting aspects of Leiria is its charming old town, which provides a glimpse into the medieval era. If you yearn for tranquility, authenticity, and the freedom to visit the beach whenever you desire, Leiria might just become your ideal new home.
Cascais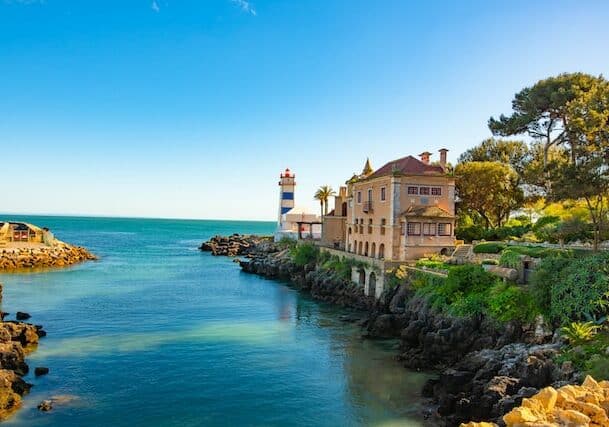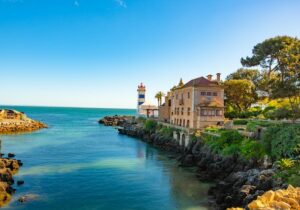 Cascais, a charming coastal town situated just beyond Lisbon, is often hailed as the Portuguese Riviera. The entire coastline stretching from Lisbon to Cascais offers a popular day trip option from the city, with its beautiful beaches dotting the shores. Among these, Praia de São Pedro do Estoril is a favorite, while Praia da Rainha (Queen's Beach) is also a beloved choice.
Delight in exploring Cascais' quaint and dreamy historic center, taking in the sights of the fort, or trying your luck at Estoril Casino. The town's captivating beaches are perfect for unwinding and capturing the essence of this scenic locale.
Don't miss the chance to indulge in delectable fresh seafood (part of the local cuisine) and leisurely walks along the seaside promenade. Visiting Cascais allows for a relaxing escape from the hustle and bustle of Lisbon city life. Key attractions and activities in Cascais include strolling through the historic center, discovering the beautiful beaches in and around the town, visiting the iconic Estoril Casino, and exploring the Cidadela de Cascais (fort).
Cascais is a prime example of the picturesque small towns that abound in Portugal. Its charming city center, historic buildings, and colorful boats add to the allure of this coastal gem. Local restaurants offer a taste of the region's delicious cuisine, making Cascais an unforgettable destination in Portugal's roster of cities.
Coimbra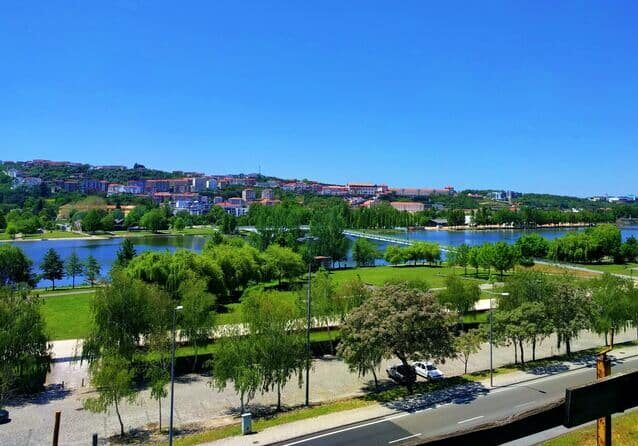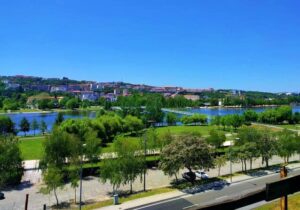 Coimbra, a historic university city nestled along the banks of the Mondego River, stands as one of the best cities to live in Portugal for a multitude of reasons. 
Steeped in centuries of academic tradition, Coimbra was Portugal's medieval capital for more than a century and is home to the country's oldest and most prestigious university, the University of Coimbra (UC), creating an atmosphere of intellectual vibrancy and cultural richness. 
The city's enchanting medieval architecture, winding cobblestone streets, and hilltop university campus offer residents a unique blend of past and present. 
Coimbra's relatively lower cost of living compared to larger metropolitan areas like Lisbon and Porto is also a notable draw. 
Additionally, its central location within the country grants easy access to Portugal's diverse landscapes, from pristine beaches to lush forests. 
With a strong sense of community, a rich cultural heritage, and a high quality of life, Coimbra invites expats and locals alike to experience the enchantment of living in this historic university city.
Funchal (Madeira)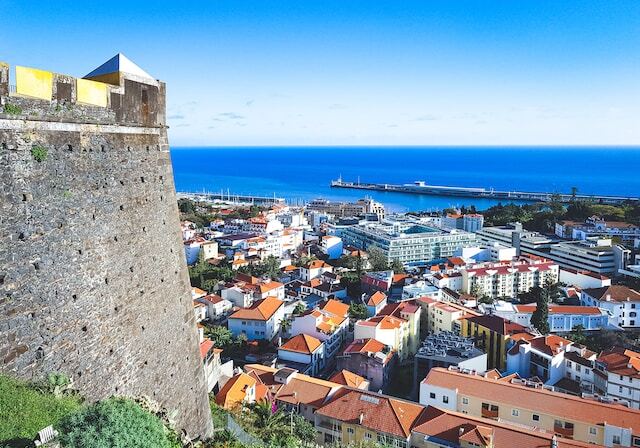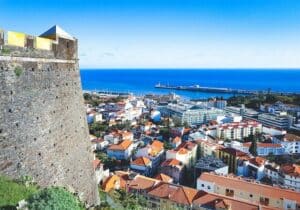 Funchal is the capital city of the Madeira archipelago, an autonomous region of Portugal located off the northwest coast of Africa.
The city's combination of natural beauty, cultural richness, mild climate, and a laid-back lifestyle makes it one of the best places to live in Portugal.
Funchal is surrounded by lush green mountains and overlooks the Atlantic Ocean. The city's natural beauty, combined with well-maintained parks and gardens, creates a stunning and tranquil living environment.
In addition, the natural landscape of Funchal provides ample opportunities for outdoor activities. Residents can explore hiking trails, enjoy water sports, or simply relax on the beautiful beaches.
Portugal, in general, is known for its safety, and Funchal is no exception. The city has a low crime rate, contributing to a sense of security for residents. Not to mention that Funchal offers a high quality of life with a range of amenities, including healthcare, education, and recreational facilities.
Funchal has a rich cultural heritage, evident in its historic architecture, museums, and festivals. Residents can immerse themselves in the local culture, enjoying traditional events, music, and art. The city is also a foodie's haven, well known for its fresh seafood and world-class wine.
If what you're looking for is peace and serenity far from Lisbon and Porto's hustle and bustle, Funchal is the place to go.
Ponta do Sol, Madeira: the Digital Nomad Village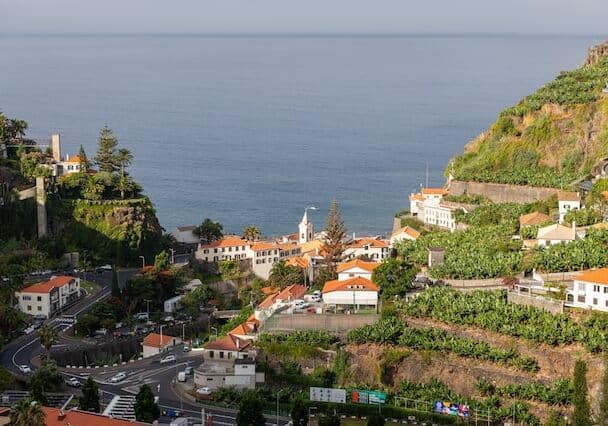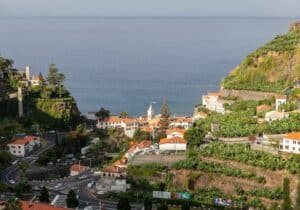 Another amazing place to live on Madeira Island is Ponta do Sol. Also known as the "Sunniest Place in Madeira," the city enjoys a microclimate that results in more sunny days compared to other parts of the island. The mild and sunny weather contributes to a pleasant living environment.
The town is surrounded by beautiful landscapes, with the Atlantic Ocean on one side and mountains on the other. The picturesque setting, characterized by green hills, terraced fields, and beautiful beaches, creates the perfect backdrop for enjoying outdoor activities.
Ponta do Sol is also a prime place for Digital Nomads in Portugal. The hosts the Digital Nomads Madeira project, which is essentially an entire digital nomad village that welcomes up to 1,000 remote workers at a time.
If you live in Madeira's Digital Nomad Village, you will have access to the Slack community, continuous fun activities, and events that are aimed at fostering networking and meeting new people.
Ericeira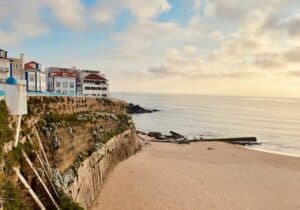 Located on the western coast of Portugal, only an hour's drive from Lisbon, Ericeira is a charming town that has gained popularity among expats.
The town is situated along the rugged coastline of the Atlantic Ocean, making it one of the best places to live in Portugal by the sea.
Moreover, Ericeira is particularly renowned as a world-class surfing destination, attracting surf enthusiasts from around the globe. The town's consistent waves and surf-friendly atmosphere make it an ideal home for those who love the sport.
This picturesque seaside town maintains a laid-back and relaxed atmosphere. The slower pace of life, combined with the sound of crashing waves, creates a tranquil environment that appeals to expats seeking a more peaceful lifestyle.
Ericeira has also preserved its traditional Portuguese charm with narrow streets, white-washed buildings, and a historic town center. The cultural richness adds character to the town, making it an authentic and welcoming place to live.
How to Live in Portugal Permanently 
Portugal is one of the top destinations for expats to move to. Depending on your situation, there are several options available for non-Europeans to live permanently in Portugal. The most famous visa option for non-European expatriates is the Portugal Golden Visa.
The Portugal Golden Visa allows investors and their family members to get Portuguese residency and, eventually, a Portuguese passport in exchange for an investment in the country's economy.
The advantages of having Portuguese citizenship are multiple: freedom of movement in the Schengen Area, the ability to live, work, and study in one of the most stable European countries, and many more worldwide opportunities.
Exploring Visa and Immigration Options for Portugal
If you're considering making the move to Portugal, it's essential to be informed about the various visa and residency options available. The Golden Visa Portugal program is an attractive option for many, offering residency to investors and their families. For those eyeing retirement in this beautiful country, the Retirement Visa (D7) is tailored for you. Digital nomads can take advantage of both short and long stay options with the Nomad Visa (D8). Meanwhile, the NHR - Non Habitual Tax regime provides significant tax benefits for new residents. 
For the entrepreneurial spirit, Portugal offers the Entrepreneurship/startup Visa (D2) - Start-up Visa (open company) tailored for those looking to establish their businesses in the country. Those with specialized skills can explore the Work visa for highly qualified employees (D3). Additionally, if you have Portuguese ancestry, you might be eligible for Citizenship by descent. 
However, moving to a new country isn't just about visas. If you're thinking of buying property, our guide on Buying Property in Portugal can offer invaluable insights. Dive deeper into the immigration process with our comprehensive Portugal immigration guide. For Americans specifically looking to relocate, we have curated information on Americans moving to Portugal. Lastly, one can't forget the importance of the NIF (Tax Registration Number), a crucial step in any relocation process. 
The D7 Visa
If you would like to move to Portugal but don't wish to invest a considerable amount, then the D7 Visa is probably the best option for you. This allows non-EU citizens to secure Portuguese residency, provided they have sufficient funds to sustain themselves during their stay there.
The D7 Visa is perfect for individuals from all walks of life, from retirees to digital nomads, who want to live in Portugal without making a major economic investment. The visa can be renewed after one year for two successive periods of two years and can be exchanged for a permanent residence permit after five years. Additionally, holders of the D7 Visa will be able to request Portuguese citizenship after five years, provided that they fulfill the other requirements under Portuguese national law.
Benefits of the D7 Visa include:
Permanent free entry and circulation in the Schengen Area
Live, work, and study in Portugal without any problems
Tax benefits through the non-habitual residence (NHR) scheme
Benefit from the excellent Portuguese health service
Fast visa processing times
The entire family is eligible
You can learn more about the D7 Visa in our article: D7 Visa Portugal 2023 Guide.
Portugal Real Estate
In recent years, Portugal's real estate market has experienced significant growth. There are many incredible cities to find an array of different property types, whether you are looking for one of the major cities or a smaller place to call home.
The rise of tourism in Portugal has also increased the demand for rental properties, which provides investors with the opportunity to buy real estate with high investment returns.
To learn more about how to buy property in Portugal, take a look at our guide by local experts.
Frequently Asked Questions about the Best Cities to Live in Portugal for Expats
How can I live permanently in Portugal?
There are several visa options available for foreigners to live permanently in Portugal. The Golden Visa scheme is one of the best ones, as it gives Portuguese residency to investors and their families in a few short months, provided that an investment is made in the country's economy.
The Portugal D7 visa is also an excellent option whereby you can secure Portuguese residency as long as you can show proof that you have sufficient funds to sustain yourself for the duration of your stay in the country.
What are the best places to live in Portugal for expats?
Portugal has its fair share of beautiful cities. Some of the best places to live in mainland Portugal for expats are Lisbon, Porto, Faro, Viseu, and Évora.
What is the best place to live in Portugal by the sea?
Depending on the type of lifestyle you are looking for, Lisbon and Faro are some of the best places to live in Portugal by the sea. Porto, with its charming cobblestone streets, is also a top place to consider.
Can I get a Portuguese passport as a non-European citizen?
Yes, you can get a Portuguese passport as a non-European citizen. Thanks to the Portugal Golden Visa Program, it is possible for investors and their families to get a Portuguese passport in five years in exchange for a minimum investment into the country's economy.
What are the best cities in Portugal to retire to?
The are so many incredible Portugal cities to live and retire to. Faro is the first place that comes to mind when considering the top cities in Portugal to retire to, although the Algarve region as a whole has many fantastic places to consider. The south of Portugal should be by no means only be thought of as a great beach holiday destination.
Elsewhere, Lisbon, Porto, and Viseu each offer excellent lifestyles, although there are many top cities in the country that you should consider. Ultimately, the choice is yours and will depend on what you are looking for.
What are the biggest cities in Portugal?
The biggest cities in Portugal are Lisbon, the Portuguese capital,  Porto, Vila Nova de Gaia, Braga, and Amadora.
What are the most famous cities in Portugal?
Some of the most famous cities in Portugal are Lisbon, the captivating capital, Porto, Sintra, Faro, Coimbra, Braga, and Setúbal.
Where is the nicest city in Portugal?
We can't really provide you with an answer to this question, as there are many stunning cities in Portugal, each nice in its own way. If you are looking to be at the center of the action, then the bustling city of Lisbon could be the place for you. The second largest city, Porto, is steeped in history and can certainly rival Lisbon in a lot of ways.
Coimbra is a lovely university town, Aveiro is considered the "Venice of Portugal," and Viseu may be the place for you if you are after a more authentic lifestyle in a smaller city. And if you are looking to live the ultimate beach lifestyle, then choose Faro.
You should not forget that Portugal is not just about the lovely cities. If you're looking for a  nice place to live, you have many options. From quaint coastal towns on the Silver Coast to the quiet countryside in the north of the country, there are many places to consider.
Which cities in Portugal have the best shopping opportunities and markets?
For shopaholics and market enthusiasts, several incredible cities in Portugal offer a delightful shopping experience. Lisbon, the vibrant capital, stands out with its diverse range of shopping districts, from the chic boutiques in Chiado to the bustling markets like Feira Da Ladra, Lisbon's bi-weekly flea market . Porto, another Portuguese city with a rich history, boasts charming streets lined with shops and lively marketplaces such as Mercado do Bolhão.
Coimbra, known for its historic significance as one of the oldest cities in Portugal, also offers a unique shopping scene centered around its city center. These cities provide an abundance of options to indulge in retail therapy while exploring their cultural wonders.
Which cities in Portugal have the most accessible public transportation systems?
When it comes to convenient public transportation, Portugal's cities have a lot to offer. Lisbon, being the capital and one of the largest cities in Portugal, boasts an extensive public transportation network with buses, trams, and a metro system, providing easy access to various parts of the city.
Porto, renowned for its port wine and charming ambiance, also features an efficient public transportation system, including buses and metro services. Coimbra, as a university city with a blend of ancient and modern charm, offers a well-structured transport system that ensures easy mobility for both locals and visitors.
These cities prioritize accessibility, making it convenient for travelers to explore their captivating attractions.
What are the top cities to visit in Portugal for wine and vineyard experiences?
Portugal is renowned for its excellent wines, and there are several cities that offer exceptional wine and vineyard experiences.
Porto, nestled in the famous Douro Valley region, is a must-visit for wine enthusiasts, as it is the home of port wine and offers wine cellars with tasting experiences along the picturesque riverbanks. Lisbon, though not a traditional wine region, offers wine bars and cellars featuring a diverse selection of Portuguese wines from various regions.
In Portugal, you can enjoy the delightful wines: Moscatel and Vinho Verde. Moscatel is a sweet fortified wine made in regions like Setúbal, Douro Valley, Algarve, and Madeira. For Vinho Verde, a refreshing and slightly sparkling wine, visit vineyards in the Minho region, particularly around cities like Braga, Guimarães, and Viana do Castelo, to experience its vibrant and crisp flavors.
These cities ensure a memorable journey for wine lovers seeking to savor the best of Portugal's winemaking heritage.
Which cities in Portugal offer the best options for water sports and activities?
With a stunning coastline, Portugal's cities present excellent options for water sports and activities. Cascais, located near Lisbon, is a coastal gem known for its beautiful beaches and water sports like surfing, windsurfing, and sailing.
Lagos, situated in the Algarve region, is a popular destination for water sports enthusiasts, offering opportunities for kayaking, paddleboarding, and boat tours to explore the stunning grottoes and rock formations.
Portimão, another Algarve city, is favored for its water sports scene, including jet skiing and parasailing. These cities provide the perfect setting for adventurers seeking thrilling aquatic experiences amidst Portugal's natural beauty.
What are the hidden gem cities in Portugal that are worth visiting?
While Portugal boasts many well-known destinations, there are hidden gem city ties that promise enchanting experiences for travelers seeking something off the beaten path. Aveiro, often referred to as the "Venice of Portugal," enchants visitors with its picturesque canals, colorful boats, and historic buildings. Covilhã, nestled in the Serra da Estrela mountains, offers a charming small-town vibe with ancient buildings and breathtaking mountain views.
Guimarães, one of Portugal's oldest cities and a UNESCO World Heritage Site, is steeped in history and culture, making it a treasure trove for history lovers.
These lesser-known cities showcase the diverse beauty and culture that Central Portugal has to offer, ensuring unforgettable memories for those who venture beyond the well-trodden tourist routes.