You've set your sights on Portugal. But how can you move freely (and legally) within the country?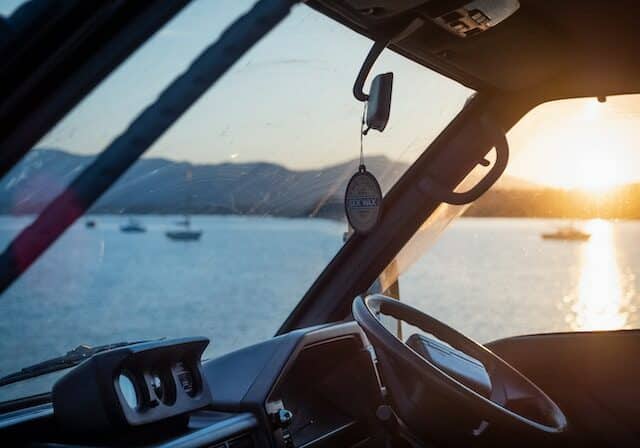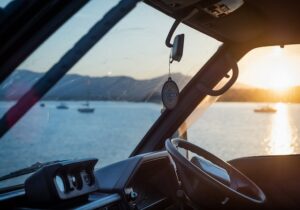 Don't worry, we've got you covered. Read on to discover how Portugal immigration works and what type of Portugal visas you can apply for.
Whether you're interested in Portugal immigration with zero investment or applying for the Digital Nomad program, there are several attractive options on the horizon for you.
In this article, we'll cover the following:
Portugal immigration: Your visa options
Portugal immigration: Portuguese visa types
Portugal visa requirements
Getting residency in Portugal: Non-EU citizens
Portuguese citizenship
Get in touch with our Portugal immigration team
FAQs
Portugal Immigration: Your Visa Options
When it comes to immigration statistics, more expats than ever before are heading to Portugal. According to the 2022 population census, the number of foreign residents in Portugal increased by almost 43 percent between 2011 and 2021, amounting to 757,252 people.
Since Portugal is part of the European Union (EU), Portugal immigration depends on your nationality, the purpose of your stay, and the length of time in Portugal.
European Union nationals
Naturally, the visa holder of a European passport or EEA/Swiss nationals can easily arrive in Portugal by showing their identity cards. While European citizens can freely move to Portugal if they intend to stay longer than three months, they must request a registration certificate. After five years of living in Portugal, European citizens can also obtain a permanent residence certificate.
Other foreign nationals
All other foreign nationals classified as 'non-EU' will need some form of a visa and residency permit (unless their country has a special agreement with Portugal). The Portuguese Embassy, the Portuguese Consulate, and VSF Global process Portuguese visas in your country of residence, while the Portuguese Immigration Office, called SEF, is responsible for issuing you with a Portuguese residency visa.
To be eligible for residence purposes in Portugal, you need to fulfill the following criteria: possess a passport with a validity of at least three months beyond the intended stay's duration and hold an appropriate visa for the purpose of your visit; however, certain countries are exempt from short-stay visa requirements.
The necessary documents for obtaining a Portuguese visa are as follows:
A passport that's valid for a duration of at least three months beyond your intended stay.
Two passport-sized photos.
Completed visa application form.
Valid travel insurance coverage.
Proof of financial means to support yourself during your stay.

Alternatively, a Portuguese citizen or resident can sign a term of responsibility on your behalf.
Non-European citizens
The United States, Canada, Australia, New Zealand, and the United Kingdom all have international agreements with Portugal, meaning nationals can enter and stay in Portugal for 90 days within a six-month period without needing a visa.
For non-EU/non-EEA/non-EFTA nationals who want to stay longer than three months, they must apply for a long-term visa or Portuguese residency visa before arriving. This gives them an extra opportunity to apply for a Portuguese residence permit after arrival.
People who fit into this category include:
Self-employed individuals or workers
Students
Passive income earners
Retirees
Family members
Portugal Immigration: Portuguese Visa Types
Portugal visa requirements depend on your personal situation. Below, we list the available visas on offer, including who they pertain to.
Schengen Visa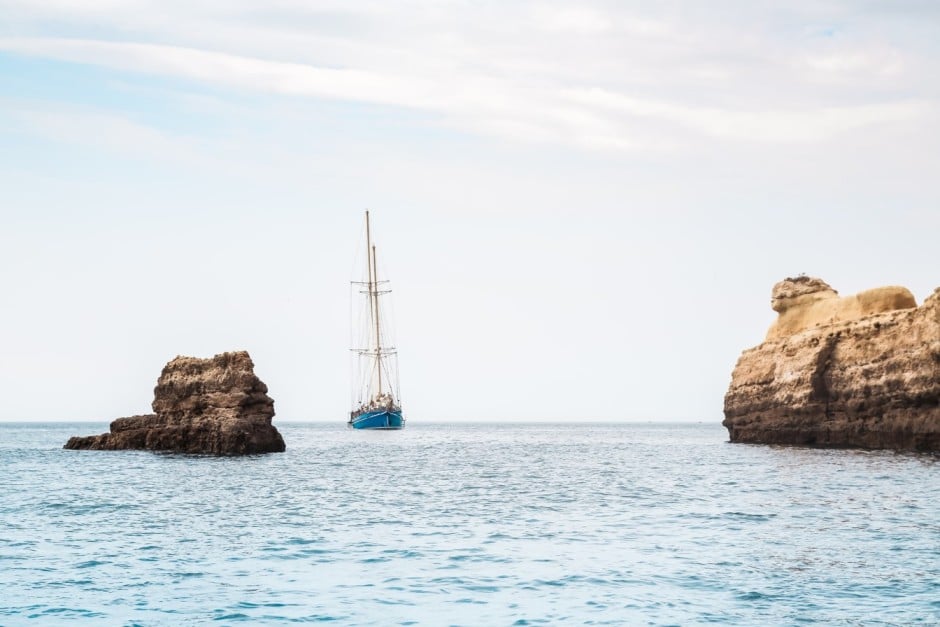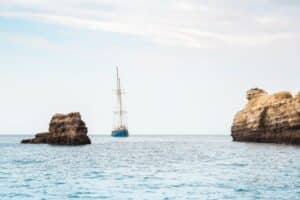 The Schengen short-stay visa is perfect for those who have the travel bug to visit Portugal but who also want to move around freely within Europe's Schengen Area. The Schengen Visa is valid for 90 days out of a six-month period.
There are several types of Schengen Visas that you should know about:
Airport transit visa (Visa A) – permits transit within the international area of an airport, from one flight to another. This visa is required for all passengers who change flights in a Schengen country airport unless exempted.
Transit and short-term stay visa (Visa C) – issued for transit and short-term stays in the Schengen Area. These visas are valid for a total of 90 days within a six-month period. The most typical types of short-stay visas are the Portuguese tourist visa and the business visa.
Limited Territorial Validity (LTV) visas – a special short-stay visa allowing travel to only one Schengen state or certain other Schengen states if specified beforehand.
Temporary stay visa
The Portugal temporary stay visa gives individuals a four-month stay period with multiple entries.
The temporary stay visa is granted for the following situations:
Medical treatment or to accompany a family member undergoing treatment
Transfer of workers between countries within the World Trade Organisation (WTO) to provide services or professional training
Temporary employment or self-employment
To conduct scientific research or teaching in a higher education institution
Pursue sports activity
Portuguese residency visa
The Portuguese residency visa is granted to individuals aiming to stay in Portugal for a longer period.
Portuguese visas are granted after arriving in Portugal for any of the following reasons:
Employed work
Self-employment or entrepreneurial activities
Scientific research or teaching
Study, student exchange, internship, or voluntary service
Higher education programs (for students already residing in Portugal who want to further their studies)
Family reunion
Pensioners and people with income
The Portuguese residency visa can be issued as a multi-entry visa, allowing travel to other Schengen countries. Note that whatever Portuguese residency visa you receive, you must also apply for a residence permit upon entering Portugal.
Portugal online worker visa
Whether you need a Portugal online worker visa depends on your nationality and how long you're going to be employed. There are several national visa options on the table for non-EU nationals.
Short-term work visa: This applies to short-term work contracts lasting less than six months. It's available to employees and self-employed workers. The temporary short-term work visa can be extended for a year.
Long-term Portugal online worker visa: This visa is necessary for non-EU nationals who want to work in Portugal long-term. It's classified as a type D Schengen Visa, enabling you to travel visa-free across the Schengen zone.
Portugal tech visa
The Portuguese government introduced the Portugal tech visa to attract highly qualified tech talent to Portugal. Nationals not included in the Schengen Area are welcome to apply, provided that they're considered tech specialists. The following requirements must be met:
The applicant must be a third-country national who doesn't reside in the territory of the European Union.
All tax obligations must be fulfilled
The applicant must have a clean criminal record and be at least 18 years old at the time of the Portugal visa application.
The applicant must have successfully completed a Bachelor's or an equivalent level – level 6, according to ISCED 2011, or level 5 (tertiary level education) with five years of experience in specialized technical functions.
Hold proficiency in Portuguese, English, French, or Spanish appropriate to the functions/duties to be performed.
Portugal Visa Requirements
Regardless of what type of visa you're applying for, you must submit a visa application form to the Portuguese Embassy or Portuguese Consulate in your home country. You must download a Portuguese visa application form for the Schengen Area.
Portuguese visa processing time varies. It can take anywhere from two weeks to two to three months, so start the Portuguese visa application process with this in mind.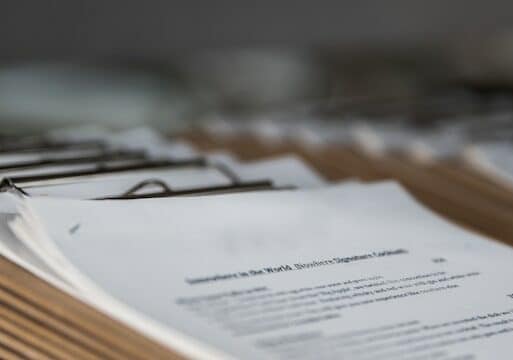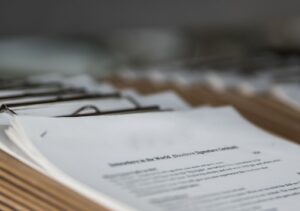 The following documentation for Portugal visa requirements is needed:
Two passport photos
Your passport and copies of your previous visas
A copy of your return ticket reservation (depending on your nationality)
Travel insurance to cover you for the Schengen Area
Cover letter stating the purpose of your visit and itinerary
Flight dates and times
Accommodation plans for the duration of your stay
Sufficient funds to last the duration of your stay
Proof of civil status
Proof of economic status
You may also be asked to show extra documentation regarding the nature of your visit. For example, if you're a student, you'll need to show proof of enrolment at a Portuguese institution.
Getting Residency in Portugal: Non-EU Citizens
If your aim is to acquire long-term residency in Portugal as a non-EU citizen, you'll be pleased to know there are several Portugal visa programs on offer, which we detail below.
Portugal Golden Visa
The Portugal Golden Visa Program, also known as the Residence Permit Program, is a five-year residency-by-investment scheme for non-EU nationals. The Portugal Golden Visa immigration by investment program has become one of the most popular investment programs of its kind since its inception in 2012.
The Golden Visa grants qualifying investors and their family members a residence card, whereby they will have the right to live, work, and study in Portugal, and permits free movement in Europe's Schengen Area.
Opportunities to become a permanent resident or citizen are possible, provided that the qualifying investment is kept for at least five years and that all requirements set forth by the Portuguese immigration and nationality laws are obeyed.
UK citizens can apply for the Portugal Golden Visa following the UK's withdrawal from the EU. You can read our article on the Portugal Golden Visa for UK citizens for further information.
IMPORTANT UPDATE: PORTUGAL GOLDEN VISA - OCTOBER 2023
The Portugal Golden Visa program has recently undergone substantial changes. The new legislation is now in effect, and it's crucial to note that real estate investments are no longer a valid qualifying option within the program.
However, several attractive investment routes still maintain their eligibility for the program. Please refer to our comprehensive guide: Portugal Golden Visa Ultimate Guide.
D7 Visa
The D7 Visa is an attractive visa allowing non-EU citizens to get Portuguese residency provided they have enough funds to support themselves during their stay in Portugal. This is perhaps the best way to Portugal immigration with zero investment pathway for expats, as opposed to the Portugal Golden Visa (mentioned below).
This visa is geared toward retirees, self-employed individuals, and entrepreneurs who want to live in Portugal without having to commit to a major economic investment.
The D7 Visa can then be renewed after two years, for a further three years, and can then be turned into a permanent residence permit after five years. After five years of holding the D7 Visa, you'll also be able to request Portuguese nationality, provided you fulfill the other requirements as stipulated by Portuguese nationality law.
Digital Nomad Visa program
The Digital Nomad Visa was launched in October 2022 and allows remote workers to live and work in Portugal for a set period of time.
With a Digital Nomad Visa, remote workers can apply for either a residency permit that can be extended for up to five years or a temporary stay visa that has a maximum validity of one year.
To qualify, you will need to make four times Portugal's minimum wage or more, which is around $3,350  (€3,040).
Portugal's permanent residency requirements
Residents who are from non-EU/EFTA countries can apply for Portuguese permanent residence after having lived in Portugal for five years. They must prove they've been legally residing in Portugal for the duration of the five-year period.
The Portugal permanent residency requirements are as follows:
Valid residence visa
Passport/travel ID
Two passport photographs
Proof of enough finances to support yourself
Proof of accommodation
Health insurance with medical treatment coverage
Criminal record certificate
Proof of enrolment in social security and evidence of tax status
Proof of legal and uninterrupted residence in Portugal for the preceding five years
Proof of basic proficiency in the Portuguese language through a certificate of qualification or test at a language assessment center.
Note that under Portugal immigration requirements, almost all Portugal visa applicants will be required to attend a visa interview or appointment during their application.
To read more about health insurance in Portugal, check out our detailed guide to Portugal's healthcare system.
Portuguese Citizenship
If you're wondering how to effectively secure Portuguese citizenship and how to become an EU citizen, know that it's a relatively straightforward process. If you apply through the Portugal Golden Visa scheme, you qualify for citizenship after five years, provided that you maintain your investment and respective residency during this period.
Elsewhere, if you are legally residing in Portugal, you can apply for Portuguese citizenship and a Portuguese passport after five years.
Why choose Global Citizen Solutions for your Immigration Visa?
GLOBAL APPROACH BY LOCAL EXPERTS
GCS has offices located across Portugal.
Members of the US-Portugal and UK-Portugal Chambers of Commerce in Portugal, and the Investment Migration Council (IMC).
Our expert team can help you throughout your journey to secure your Visa. 
100% APPROVAL RATE
Our successful track record in applications provides reassurance to applicants. 
We have helped clients from more than 35 countries secure residency in Portugal.
ALL-ENCOMPASSING SOLUTION
With a single channel of communication, our approach ensures that you have complete clarity on your application. 
Our BeGlobal® Onboarding System allows for a total flow of information.
TRANSPARENCY AND PRIVACY
Our pricing is clear and detailed, you will not face any hidden costs.
All data is stored within a GDPR-compliant database on a secure SSL-encrypted server.
Frequently Asked Questions about Portugal Immigration
How does Portugal immigration work for non-EU nationals?
Non-EU nationals must usually apply for a Schengen Visa to stay in Portugal legally. However, nationals from the US, Canada, Australia, New Zealand, and the United Kingdom can enter Portugal and circulate freely for the first three months without a visa. However, afterward, they'll need to apply for a visa.
How to become a permanent resident in Portugal?
You must live in Portugal for an uninterrupted time of five years to qualify for Portuguese permanent residency, as well as prepare all the necessary documentation and submit a test proving your language proficiency.
What Portugal visa lets me become a permanent resident?
You can either apply for the D7 Visa scheme or alternatively, apply for Portugal's Golden Visa scheme. This lets you live in Portugal, provided you make a qualifying investment in the nation.
There are also other visa options to consider, such as the D2 Visa for entrepreneurs, the Digital Nomad Visa, perfect for remote workers, the Portugal qualified worker visa, and the Portugal self-employment visa.
If you are looking for information about getting a Portuguese work permit, then you can consult this article: Portugal Work Visa: All You Need to Know.
What is the Portugal Golden Visa?
The Portugal Golden Visa is a residency-by-investment scheme that welcomes foreign investors to reside in Portugal legally, provided that a qualifying investment is made first. 
How does getting residency in Portugal work?
To get residency in Portugal, you must first enter Portugal with a valid visa for the duration of your stay. Afterward, you must lodge your residence visa for Portugal application with the immigration agency in Portugal, SEF (Immigration and Border Services).
What are the Portugal residence visa requirements?
The Portugal residence visas requirements are as follows:
Valid residence visa.

Passport

Two passport photographs.

Proof of enough finances to sustain yourself.

Accommodation proof.

Medical insurance

Clean criminal record

Proof of enrolment in social security and evidence of tax status
Do I need a visa to enter Portugal?
You need a visa to enter Portugal if you're a third-country national (non-EU/non-Swiss/non-EEA). The type of visa you will need will depend on your personal circumstances and home country. Passport holders of the EU can freely arrive in Portugal without the need for a visa.
How many types of visas are there in Portugal?
There are usually three categories of Portugal Visa types:
A short stay visa, known as a Schengen Visa. These are valid for up to 90 days.

Temporary stay visas, which are valid for up to a year in most cases. 

Long stay visas, also known as residency visas. These are for stays of one year or more.
What are the three types of visas?
The three common visa types are short-stay visas, temporary stay visas, and long-stay visas. The right visa for you will depend on the length of time you are looking to live in Portugal and your country of origin.
Which is the best visa for Portugal?
There is no best visa. You have different visa types, and the best option for you will depend on what you are looking to move to Portugal for.
To provide you with an example, the D7 Visa is perfect if you are looking to retire to Portugal, the Digital Nomad Visa is a great option for remote workers, and various work visas are the way forward if you are seeking to move to Portugal to work. The Golden Visa should be on your radar if you want to secure residency in the country by making an investment in Portugal. Entrepreneurs should also check out the D2 Visa.
What is a Type C Visa in Portugal?
A Type C Visa or short-stay visa allows individuals to transit through or stay in the Schengen Area for up to 90 days within a 180-day period. If you have this visa type, you will be able to transit through international transit areas in airports that are located in the Schengen Area.
What is the latest Portugal immigration news?
You can keep up with the latest Portugal immigration news on the SEF website. SEF is the Immigration and Border Service in Portugal, and for any immigration services that you require, they will be your go-to entity responsible for your move to the country. Portugal's immigration policy generally welcomes foreigners moving to the country. For example, the Digital Nomad Visa launched in 2022 allows remote workers to live in Portugal, provided they meet the requirements. 
For updates related to the Portugal Golden Visa, you can consult our article on Golden Visa Changes, Updates, and New Rules for 2023. Note that the Golden Visa is coming to an end. If you are interested in applying to the program, you should lodge your application now.
What are the Portugal immigration 2023 policies?
There are several ways to secure residency in Portugal in 2023, including the D7 Visa, the Digital Nomad Visa, or securing a work visa to move to Portugal. The Portugal Golden Visa, a residency by investment visa, is also a straightforward route to residency, although this requires a substantial investment into the country. 
Is Portugal easy to immigrate to?
Portugal provides many immigration options. For EU citizens, it is very easy to move to Portugal, given the fact that EU citizens can live, work, and study in any one of the 27 EU nations. For non-EU citizens, there are a variety of options open, depending on your requirements, and Portugal is one of the easiest countries in Europe for non-EU citizens to move to. 
For example, if you are looking to retire to Portugal, the D7 Visa (also referred to as the Passive Income Visa or the Retirement Visa) is an excellent option. You will simply need to show that you receive sufficient passive income to sustain yourself in the country. 
If you are looking to invest in Portugal, the Portugal Golden Visa program allows foreign citizens to make an investment in the country and secure residency.
The Digital Nomad Visa, introduced in 2022, allows remote workers to live in Portugal, provided they make four times to minimum wage in Portugal and work for a foreign employer. Another option to work in Portugal is to obtain a Portuguese work visa, whereby you can then live and work in the country. Entrepreneurs should also consider the D2 Visa. 
It can be worth seeking the assistance of a Portugal immigration lawyer, who will be able to assist you with your move to the country. They will be able to discuss which option could be best suited to your needs, and provide you with more information about the immigration process, the requirements, and the documents you will need to show.  
How much money do you need to immigrate to Portugal?
How much money you need to immigrate to Portugal and secure a residence permit will depend on the immigration option you choose. For foreign citizens, there are many different ways to migrate to Portugal.  
For the D7 Visa, the minimum income requirement is that foreign citizens earn a passive income of at least €760 per month (your income can come from pensions, transferable equity, real estate, intellectual property, or financial equity).
To qualify for the Digital Nomad Visa, introduced by the Portuguese government in 2022, you will need to make four times Portugal's minimum wage or more.
Through the Portuguese Golden Visa residency by investment program, you can secure residency in the country by making an investment. 
Regardless of the visa you opt for, there will be an application form to complete and a procedure that you will need to follow. 
Non-EU citizens can apply for a Schengen Visa if they are simply looking to visit Portugal for a short time period. As a third-country national, it is important to have the appropriate visa when entering Portugal. 
Does Portugal accept immigrants?
Yes, Portugal generally has a very favorable immigration policy to foreign citizens. There are many different options to relocate to the country, including the Portugal Golden Visa, the D7 Visa, the Digital Nomad  Visa, and the Entrepreneurship Visa. 
Note that as of October 2023, there have been significant changes to the Portugal Golden Visa, and now it is not possible to invest in real estate or capital transfer to apply to the scheme.
What is the easiest way to immigrate to Portugal?
One of the easiest ways to immigrate to Portugal is through the Golden Visa Program, which invites foreign investors to make substantial financial investments in the country in exchange for a residence permit. Other common ways include securing a job, studying, or having family ties in Portugal.
Can I bring my family members with me when immigrating to Portugal?
Yes, you can. Most Portuguese national visas and residence permits allow for family reunification, which means you can bring your spouse, minor children, or dependent parents with you. The exact definition of "family member" can vary, so it's important to confirm the specifics when you apply.
Is it necessary to learn Portuguese to immigrate to Portugal?
While knowledge of Portuguese is not a strict requirement for most visas or immigration paths, it can be very beneficial. In order to fully integrate into Portuguese society and navigate daily life, a basic understanding of the language is highly useful. Moreover, for some paths to citizenship or permanent residency, proof of Portuguese language proficiency may be required.
Are there any age restrictions for immigration to Portugal?
There are no strict age restrictions to immigrate to Portugal. However, each type of visa or residence permit has its own conditions and requirements that may indirectly relate to age. For example, work visas generally require proof of a job offer, and retirement visas require proof of sufficient funds to support oneself.
What are the tax implications of immigrating to Portugal?
As a resident of Portugal, you will generally be liable to pay taxes on your worldwide income there. However, Portugal has a special tax regime known as Non-Habitual Resident (NHR) status, which can provide significant tax advantages for a period of 10 years to individuals who have not been tax residents in Portugal in the previous five years. This program covers certain types of income, including pensions, so it's worth looking into if you're planning to relocate.
Can I bring my pets with me when immigrating to Portugal?
Yes, you can bring your pets when you move to Portugal, but there are specific requirements you need to follow. These typically include having a valid pet passport, ensuring your pet is microchipped, and that they're up to date with certain vaccinations, including rabies. The specifics can vary depending on your current country, so it's important to verify the requirements with official sources or a trusted vet before you move.
Can a US citizen immigrate to Portugal?
Yes, its possible for a US citizen to apply to any of the visas on offer in Portugal, provided that they meet the requirements. If you'd like to see how Portugal compares to the US, look at our comparison guide here.
More About Portugal Immigration