Introduction
Are you considering moving to Portugal and would like to know more about the country's tax regime? No worries, we'll provide you with all that you need to understand about tax in Portugal. Praised for its quality of life and excellent weather, Portugal also has a very generous tax system, which is one of the reasons why Portugal has quickly become a very popular destination for expats from different countries. 
Discover how taxes in Portugal work, including federal and local taxes for employees and businesses as well as tax rates in this article. 
 The tax system in Portugal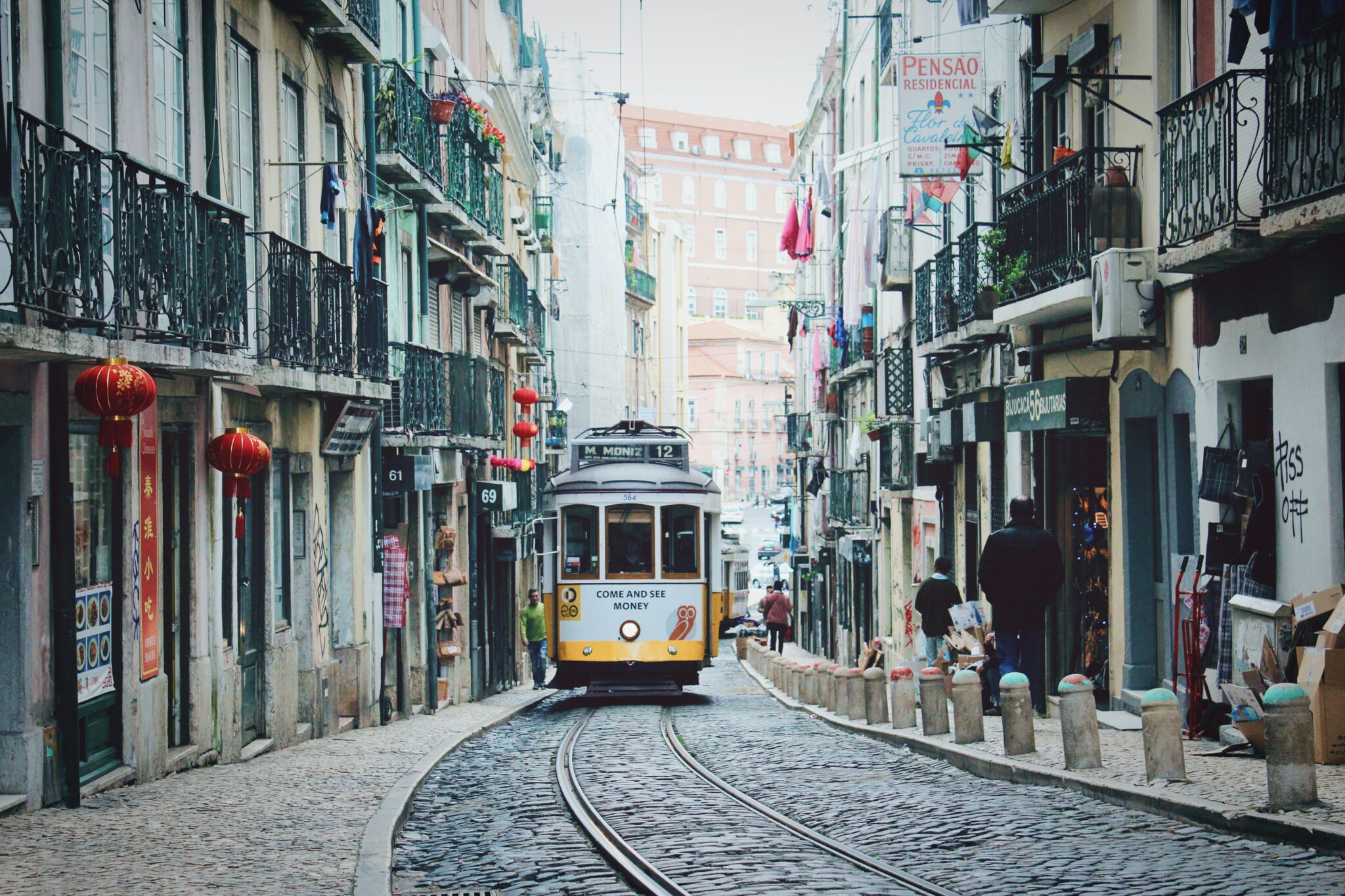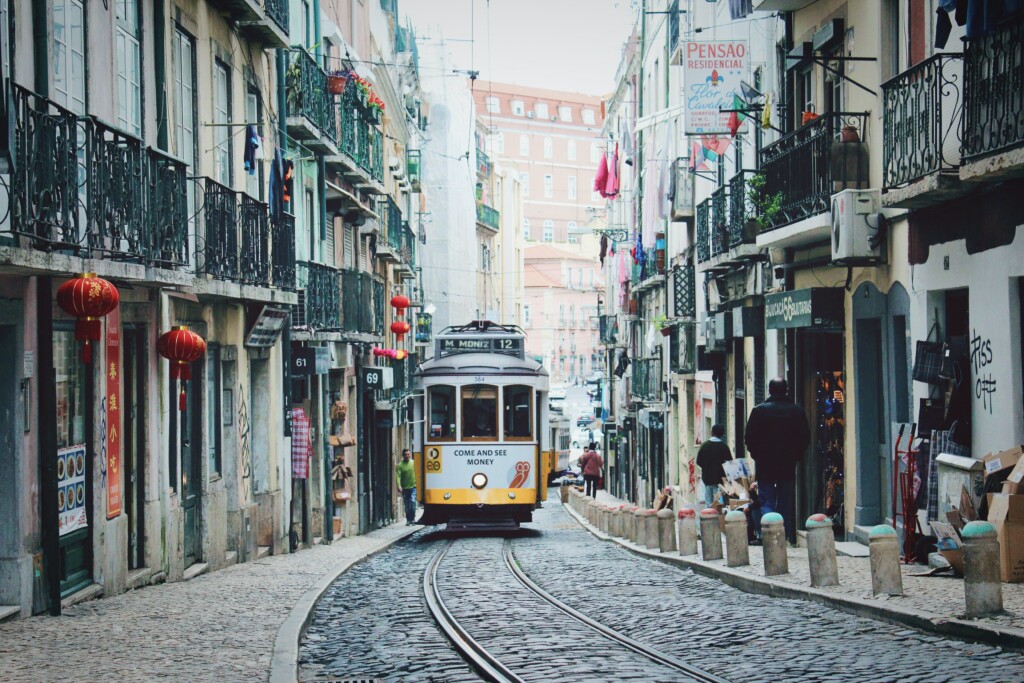 If you're moving to Portugal soon, or are already in the country, this means that you'll need to know more about the tax system as a foreigner to understand how to register yourself as a taxpayer. 
Becoming a taxpayer starts by registering yourself as a taxpayer and obtaining your NIF (Número de Identificação Fiscal) number. You can check this Step-By-Step Guide, and also request your NIF online from here. 
Then comes the next step of completing this form and submitting it to your local tax office, which you can find on the Portuguese Tax Authority's online portal (Portal das Finanças).
The Portuguese tax year follows the calendar by starting on the 1 of January and ending on the 31 of December. 
The Portuguese tax year runs from 1 January to 31 December, with returns submitted between April and June of the following year. Returns can be completed online via the Portuguese Tax Authorities' website or via printed forms. Note that late return payments will amount to penalties ranging from €200 to €2,500. If you happen to have business activity in the country, then getting assistance from a bookkeeper or an accountant is advised.
In the following section, we will provide you with information about the tax categories in Portugal and how the system works. 
Federal taxes in Portugal
Federal taxes are simply the taxes you pay on your earnings as an employed or self-employed worker in Portugal, corporate tax and VAT for businesses, capital gains tax on sales of property and other assets, and inheritance taxes on estates.
Local taxes in Portugal
In Portugal, there are some local taxes along with the federal ones. The most common one of the local taxes as an owner of a property is the IMI (Imposto Municipal Sobre Imóveis) – Portugal's equivalent of council tax.
This tax rate differs according to each different municipality; each municipality assembles this tax according to the area where you're house is. 
The property tax funds the Portuguese municipalities and it is used to maintain public infrastructures. You are liable to pay the IMI tax when you own the property on the last day of the respective tax year. 
Residents with homes valued at more than €600,000 need to pay IMI at an additional level. This is known as AIMI, which many consider being Portugal's equivalent of a wealth tax.
Taxes on goods and services in Portugal
Established businesses in Portugal with a turnover of more than €10,000 on taxable goods and services must pay VAT.
VAT in Portugal (Imposto Sobre o Valor Agregado, or IVA for short) was established in 1986, and comes with three chargeable bands:
Reduced rate

: 6% on mainland Portugal, 4% on the island of the Azores, and 5% on the island of Madeira for

goods and services in List I of the Value Added Tax Code

(e.g., meat, fruit, vegetables, cereal), books, newspapers, medicines, transport, and hotel accommodation.



Intermediate rate

: 13% in mainland Portugal, 9% on the island of the Azores, and 12% on the island of Madeira on food and drink goods and services

List II of the Value Added Tax Code

.



Standard rate

: 23% in mainland Portugal, 18% on the island of the Azores, and 22% on the island of Madeira for all remaining taxable goods and services.
For more information, please refer to Article 18 of the Value Added Tax (VAT) Code.
Who has to pay tax in Portugal?
So, how do you know if you're considered a taxpayer in Portugal or not? 
Your tax liability as an expat depends on your residency status, which is defined by how much time you spend living and working in Portugal each year.
The simplest approach is that if you are in Portugal for 183 or more days in a single calendar year, you will typically be classed as a Portuguese tax resident. However, a number of other factors may also see you deemed as a tax resident:
You have a permanent residence in Portugal on December 31st in that tax year.

If the head of your household is a tax resident in Portugal.

If you are part of the crew on a ship, yacht, or aircraft, which is owned by a Portuguese entity.

If you work for the Portuguese state, regardless of the country you work in.
The Portuguese (NHR) tax system for foreigners
If you're an expat living in Portugal, the good news is you can take advantage of the Non-Habitual Residency (NHR) tax system in Portugal.
The Portugal NHR tax regime (non-habitual resident) is a successful scheme offering attractive tax breaks for foreign residents, talented individuals, and investors. Introduced in 2009, it offers many tax benefits to its recipients such as a special personal income tax treatment over a 10-year period; tax exemption on almost all foreign source income; a 20% flat rate for certain Portuguese source incomes (from specific professions and from self-employment) — as opposed to normal Portuguese income tax rates of up to 48%; tax exemption for gifts or inheritance to direct family members, no wealth tax, and free remittance of funds to Portugal.
In order to qualify for the NHR regime, applicants must have the right to reside in Portugal either by being an EU/EEA/Swiss citizen or through visa schemes such as the Portugal Golden Visa and not have been a Portuguese tax resident in the five years prior to taking up residence in Portugal.
For more details, here is our explained video for the Non-Habitual Resident Tax Regime (NHR)
The Portugal Golden Visa Program
The Portugal Golden Visa Program, also known as the Residence Permit Program is a five-year residency-by-investment scheme for non-EU nationals. It's part of Portugal's immigration move to welcome investors into the country. Since its inception in 2012, thousands of families have successfully relocated to Portugal and benefitted from this program, that has become one of the most successful of its kind over the years.  
Portugal awards Golden Visas to foreigners who purchase property worth more than €500,000 in the country. Note that since 1 January 2022, residential properties must be located in designated interior areas of the country, although, for commercial properties, there are no location restrictions. This enables investors to obtain residency in Portugal and travel freely within the European Union.
Sounds interesting?  Check out our Portugal Golden Visa: A Complete Step-by-Step Guide 2022 for more details.
You can also learn more about the designated interior areas that are eligible for the Golden Visa residential route to residency in our article here. Note that the autonomous islands of Madeira and the Azores are also still eligible. 
Personal income tax (IRS) rates in Portugal
Personal income tax (IRS) applies to the income of the residents in Portuguese territory and non-residents who earn income in Portugal.
Most of the time tax is deducted automatically from pay slips, but it is still mandatory to complete an annual tax return. The tax is determined with reference to the income earned, the corresponding rate is applied according to the relevant band and taking the deductions laid down by law into account (e.g. education or health expenditure).
IRS is calculated individually, but couples and civil partnerships can opt to file jointly. In this case, tax is charged on the total revenue of the persons in the household.
Portugal's rates for individuals for 2022 are as follows, ranging from 14.5 percent to 48 percent:
| | |
| --- | --- |
| Portuguese income tax bands | Portuguese tax rate |
| up to €7,116 | 14.5% |
| €7,117–€10,736 | 23% |
| €10,737-€15,216 | 26.5% |
| €15,217-€19,696 | 28.5% |
| €19,676-€25,076 | 35% |
| €25,076-€36,757 | 37% |
| €36,758-€48,033 | 43.5% |
| €48,034-€75,009 | 45% |
| €75,010+ | 48% |
You also need to be aware that Portuguese income taxes apply to earnings in the following six categories:
Employment income

Self-employment income

Investment income

Rental income from properties let in Portugal

Capital gains from selling properties, assets, or shares

Pensions in Portugal, including private pension plans
Get more detailed information about retirement and pensions in Portugal
How to file your income tax return in Portugal