If you're considering moving with children, schooling can be a concern. Luckily, the Portuguese education system is excellent. You'll be happy to know that Portugal's primary schools, secondary schools, universities, kindergartens, and other educational institutions are of a high standard and offer families a variety of choices for schools and universities. This article will cover the different types of schools in Portugal, helping you choose the best educational fit for your children.
Education in Portugal
You'll be pleased to know that the education system in Portugal is excellent. Looking at Portugal's education statistics, the education system in Portugal ranked in 24th position, according to the 2022 Best Countries for Education Report, conducted by US News and World Report, BAV Group, and the Wharton School of the University of Pennsylvania.
The education system in Portugal includes both state and private schools. The Ministry of Education (Direção-Geral da Educação – DGE) regulates the education system in Portugal, starting from pre-school up until secondary school. School groups (agrupamentos escolares) also work closely with local municipalities to assign funding and define the curriculum. The Ministry of Science, Technology, and Higher Education (Ministério da Ciência, Tecnologia e Ensino Superior – MCTES) oversees policies and budgets for higher education.
You will find a mix of state (free fees) and private (fee-paying) education in Portugal. You can enroll children in preschool before they join a school at the mandatory age of six. For instance, 92 percent of children attended preschool in Portugal in 2019, higher than the OECD average of 88 percent.
Although the primary educational language in state schools is Portuguese, the country offers many options for expats to register in international schools. This might make it easier for their children, as they can join schools speaking their native language. Also, if there is the possibility that you may return to your home country in the future, your child or children will be familiar with the curriculum, which will make the process of moving schools that bit easier.
Understanding the different stages of the Portuguese educational system and all the available options for your children is fundamental in deciding where to send them.
The structure of education in Portugal
You can enroll your child in either a private or public school in Portugal. If you pick a private school, you can check to see whether it's certified by the relevant ministry.
Regardless of whether you choose a state school or a private one, the education system in Portugal is the same. It consists of four stages and comprises the following educational levels:
Preschool education (Educação Pré-escolar): Ages 3 to 6
Primary education (Ensino Básico): Ages 6 to 15
Secondary education (Ensino Secundário): Ages 15 to 18
Higher education (Ensino Superior): ages 18 and above
School is mandatory from the ages of 6 to 18. After this, students can decide whether they want to continue on to university. Even if your children are in international schools, we recommend that they learn Portuguese. The state offers free language courses and support to help children become more familiar with Portuguese from a young age.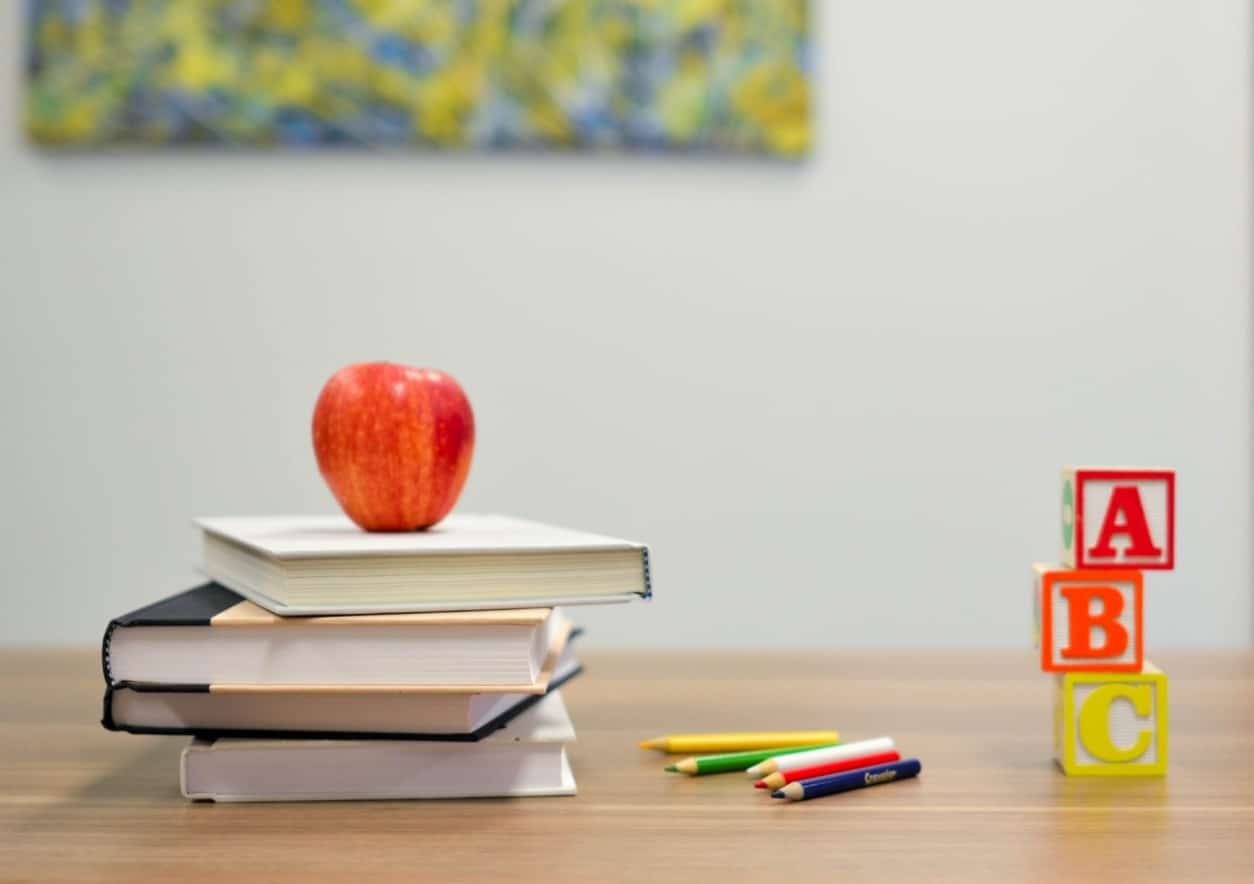 Pre-school Education in Portugal
Pre-school education (also known as pre-primary education) for children between the ages of three and five is still optional and is provided by kindergartens. The Ministry of Labor, Solidarity, and Social Security (Ministério do Trabalho, Solidariedade e Segurança Social) governs Portugal's childcare services under the age of three. However, early childcare institutions are mainly privatized. Parents can choose between kindergartens (creches) or childminders (amas) who come to their homes.
Pre-school education (Educação Pré-escolar) is free for 25 hours a week from the age of three. However, private pre-schools, including international schools, Montessori, and Waldorf institutions, charge tuition fees.
The Portuguese government introduced a new scheme in 2022. All daycare centers in the social sector will be free for all children born on or after 1 September 2021. Children will be provided with a basic education, including food, insurance costs, and physical education, with no tuition fees. The scheme aims to cover 100,000 children by 2024, with no differentiation between family income.
Although preschool is optional, working parents might choose this option if they're too busy to home-school and because preschool can help prepare children for primary school, both socially and psychologically.
Long waiting lists
Unfortunately, there is a shortage of places in creches for children under the age of three. The waiting lists for government-subsidized creches can seem hopeless, as these are far more popular than private preschools.
If you are planning on starting a family in Portugal, we recommend that you pre-register your baby as soon as possible. Many creches allow this, but we warned this still doesn't guarantee a spot as families with children already enrolled in a certain creche have priority. To avoid the long wait lists, we'd recommend choosing a private preschool.
Primary Education in Portugal
As mentioned, primary education (Ensino Básico) is compulsory in Portugal from 6 to 15. There is an extensive network of private and international primary schools in Portugal, and you can probably find one or two schools close to where you live.
The primary school system in Portugal
Primary education in Portugal comprises nine years of schooling, divided into three cycles of education which last four, two, and three years respectively. All children aged six by 15 September must be enrolled in school for that calendar year. Primary school is also known as elementary school.
The Ministry of Education supervises all policies regarding state schools. The three primary cycles (escolas básicas) are as follows:
– First cycle (primeiro ciclo or 1º ciclo): Grades 1 to 4
This cycle of basic education lasts for four years and one single teacher is responsible for teaching students.
– Second cycle (segundo ciclo or 2º ciclo): Grades 5 to 6
This cycle lasts for two years and different teachers are responsible for teaching a wide range of subjects.
– Third cycle (terceiro ciclo or 3º ciclo): Grades 7 to 9
This cycle lasts for three years and one teacher is responsible for teaching the given subject area. This cycle covers vocational studies also. At the end of this cycle, a diploma/certificate is awarded.
Public primary schools in Portugal
Because public schools in Portugal are free, many locals go for this option and prefer to send their children to public schools. In public schools, parents don't worry about tuition fees, except for minor costs such as books, school meals, and the occasional field trip.
The national curriculum is similar for all public schools across the country. Pupils in public education study Portuguese, mathematics, science, history, geography, and English, a mandatory subject in the national curriculum. This may be why Portugal has become one of Europe's top ten English-speaking countries. Additionally, from Grade 7, students can study another foreign language, usually French or Spanish.
It is essential to note that you must choose a school close to your residence or place of work. Furthermore, when applying, you must show proof of your address. There can also be waiting lists, especially for popular public schools, so it's best to register early.
It's worth mentioning that Portugal public schools have a great reputation. Still, international students who don't speak Portuguese as their native language will struggle to understand what is said in class. Expat parents can send their children to international schools in Portugal or learn Portuguese themselves and assist their children in learning the language to fluency.
Private primary schools in Portugal
Private schools in Portugal allow children to study in their native language and interact with other children worldwide. It also gives them continuity in their education if they relocate to another country or return home.
The advantages of private schools are smaller class sizes, a more robust system of extra-curricular activities, and more modern facilities. Some even offer boarding options.
International schools are top-rated with Golden Visa residents due to their high education standards and variety of curricula.
They often have strict admissions processes, varying from school to school; some require entrance exams, past school records, and even a personal interview. Many parents choose this option, confident that their children will receive a world-class education that ensures that they can compete with their peers across the globe when the time comes for university-level higher education.
If you'd like to look into international schools, check out our comprehensive guide to international schools in Portugal here.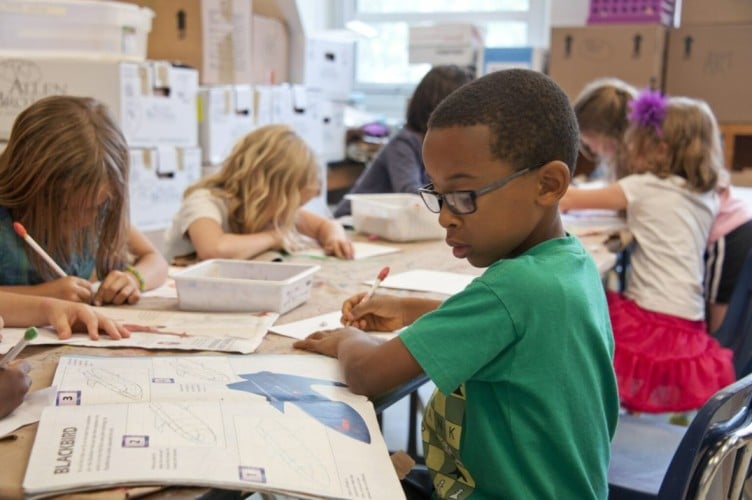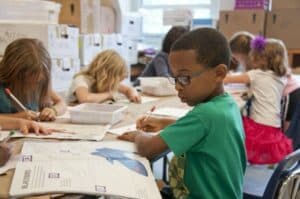 Secondary Education in Portugal
Secondary education in Portugal is also compulsory. This educational level is mainly to enhance the children's level of knowledge and improve the skills they already gained in primary school. This stage of education is critical because it prepares the students for higher education and the job market.
The secondary school system in Portugal
Secondary education lasts for three years, from Grade 10 to Grade 12, and to get admittance into this level, students must hold a certificate of primary school education. This educational level comprises general courses, artistic, and vocational or technical courses.
National exams
Secondary education is completed when students pass all of their subjects. Internal assessment grades count towards 70 percent of their final grade, with the remaining 30 percent based on four mandatory national exams.
Students are expected to sit two finals in Grade 11 (depending on the scientific/humanities courses chosen) and two in Grade 12 (in Portuguese and another subject of their choice). Upon completing these examinations, students receive a diploma and certificate.
National exam results are used for admissions to third-level education
Public secondary schools in Portugal
Public secondary education (Ensino Secundário) is free in Portugal, and the quality is generally good. Students must study core subjects, such as Portuguese, philosophy, physical education (PE), and a foreign language. However, the rest of the curriculum will depend on their chosen stream.
Students can choose between vocational (Cursos Profissionais) or science-humanities streams (Cursos Científico-Humanísticos). Those following the Cursos Profissionais study to achieve trade qualifications, gaining direct access to careers in the fields of IT, design, or hospitality.
Meanwhile, Cursos Científico-Humanísticos streams are more academic and include subjects like visual arts, sciences, and humanities. Students looking to pursue a career in a creative field can also choose the third option and take a specialized artistic course (Cursos Artísticos Especializados).
Private secondary schools in Portugal
Private secondary schools in Portugal are run by independent organizations, such as religious orders or private companies. Private schools tend to have a more personalized approach to teaching, with smaller class sizes and more one-on-one attention from teachers. In exchange for tuition fees, private institutions tend to have access to more resources than public secondary education institutions, such as modern classrooms and technology-based learning tools.
Private schools are often seen as the best way for students to prepare for higher education and to pursue their chosen career paths. They provide a more challenging academic environment and can help students develop the skills and knowledge they need to succeed in the future.
Religious schools
Religious schools in Portugal are run by religious orders, such as the Catholic Church. These schools provide a strong moral and religious education, teaching students about their faith and the importance of faith in their lives. Religious educational institutions also focus on teaching students the core subjects, such as Math, Science, and Languages. However, they also teach students about the history and culture of their faith and how it influences their lives.
These schools give students an insight into the traditions and beliefs of their faith, helping them to develop a deeper understanding of their religion.
Many parents choose these schools because they perform better in the annual exams (in Portuguese) and offer a wider range of extracurricular activities.
International schools
International schools are the best option for expats living in Portugal. These schools offer a multicultural environment that provides international students with global skills and the ability to engage more with different cultures and learn a lot in their native languages.
Parents have the possibility to choose British, American, French, and German schools, which is ideal if they prefer their child to learn in their home language or be familiar with the curriculum. There are also adaptive learning schools and other types of schooling, so don't fear that they'll be a lack of options on the table.
International schools are an important component of the public or private schools debate because they're ideal for expat families. Additionally, the fees of the international schools in Portugal are relatively affordable as compared to other European countries, and start at around €5,000 a year.
Some of the best international schools in Portugal include St. Julian's School in Carcavelos and the Oporto British School.
You can see more about the international schools in Portugal, of which there are 51, in our guide on International Schools in Portugal. Note that most of these schools are focused in Lisbon, Porto, and the Algarve.
Boarding schools
Families looking for boarding schools in Portugal will find prestigious schools, each as unique as the students who attend them. There are only a few schools of this kind in Portugal, and these are primarily located around Lisbon and the Algarve. Before applying, it is advisable to visit the school to explore the facilities and get a feel for the program. Tuition fees are typically around €30,000 a year.
International Baccalaureate (IB) in Portugal
The International Baccalaureate (IB) is an internally recognized pre-university education curriculum that prepares students for higher education. The IB is taught in English in mainly international secondary schools.
Students graduate from secondary school with an IB. The course develops children's creativity and forges a sense of community. The IB program is designed to provide students with a comprehensive and well-rounded education, and it is often considered an alternative to the traditional national education system. In Portugal, the IB program is offered at both public and private schools and is recognized by higher education institutes worldwide.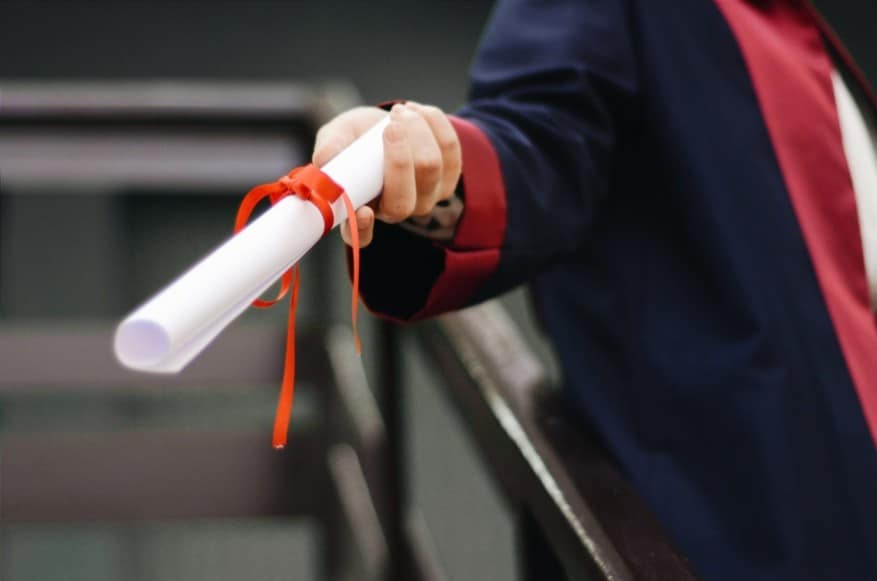 The Diploma Program, one of the IB programs, is a two-year curriculum that is typically taken by students in their final two years of secondary education. It emphasizes critical thinking, intercultural understanding, and independent research and is widely recognized as a challenging and rigorous program.
The IB Diploma is available at 12 schools in Portugal, including both international schools and private Portuguese educational institutions.
Higher Education Institutions in Portugal
Higher education in Portugal is well-respected worldwide. Seven of the country's universities feature in the QS World University Rankings 2021, the highest entries being the University of Porto and the University of Lisbon. Portugal's higher education system itself ranked as the 35th best in the world in the first edition of the QS Higher Education System Strength Rankings.
Alongside its top universities, Portugal is also home to several reputable polytechnics that focus on preparing students for a specific career path and offer vocational courses. Some subjects are only offered at either universities or polytechnics, but plenty of overlap means that both universities and polytechnics offer degrees in subjects like engineering, management, and humanities.
Most courses, especially those at a bachelor's level, are taught in Portuguese. However, several English-language programs exist at the graduate level, mirroring trends in European universities.
Higher education in Portugal is divided into two subsystems:
Universities
Universities in Portugal offer bachelor's, master's, and doctorate degrees. These higher education institutions focus on theoretical education and research. Portugal offers both private universities and public universities, but not that private universities are generally more expensive, as you'd expect.  
Every higher education institution offers vacant places through unique admission processes for sportspeople, mature applicants over the age of 23, international students, and students or degree-holders from other educational institutions.
Portugal is home to some of the oldest universities in Europe, including the University of Coimbra, which was founded in 1290.
One of the most notable aspects of universities in Portugal is the emphasis on internationalization. Many universities have partnerships with institutions worldwide, allowing students to study abroad and gain a global perspective on their field of study. Additionally, many universities in Portugal offer programs taught in English, making them accessible to international students.
In terms of programs and specializations, universities in Portugal offer a wide range of options. There is something for everyone, from traditional fields such as law and medicine to more specialized areas such as renewable energy and biotechnology.
Polytechnics
Polytechnic institutes in Portugal offer undergraduate and master's degree programs. They offer education and training in a specific field and are perfect for vocational courses or profession-based training, e.g., engineering and nursing.
Polytechnic institutes in Portugal are renowned for their strong focus on practical, hands-on learning. These institutions offer a wide range of technical courses and vocational programs that prepare students for careers in a variety of fields, including engineering, design, and technology.
One of the most notable features of polytechnic institutes in Portugal is their focus on project-based learning. Students are encouraged to work on real-world projects and apply the skills and knowledge they have acquired in class to solve real-world problems. This education approach helps students develop essential skills such as critical thinking, problem-solving, and teamwork.
The curriculum at polytechnic institutes in Portugal is designed to be very flexible, allowing students to tailor their studies to their specific interests and career goals. Students can choose from various elective courses and are encouraged to participate in internships and co-op programs to gain real-world experience.
One of the most well-known polytechnic institutes in Portugal is the Polytechnic Institute of Porto, known for its vital engineering, design, and technology programs. The institute is also home to several research centers focusing on cutting-edge technologies such as renewable energy, smart cities, and sustainable transportation.
Financial Aid and Scholarships
In Portugal, students can benefit from different types of scholarships available in government and higher education institutions for local and international students.
As a member of the EU, Portugal takes part in all EU-derived scholarships, like Erasmus Mundus programs, etc. In Portugal, several private and semi-private organizations and institutes offer scholarships for study in the Portuguese language and culture, sciences, and technology.
Children from low-income families can also apply for government support in Portugal. Parents can request financial aid, known as Ação Social Escolar (ASE), through their school. They can also apply for a family allowance (abono de família).
It is worth mentioning that the Portuguese government offers also provides financial support for children with disabilities, and their families can apply for this support and get at least one of the following subsidies through the Portuguese social security system (Segurança Social).:
Children can get different financial support options to cover their school tuition fees. Parents can talk to the school management and show proof of their low-income status to discuss the available options for their children. Private universities tend to be more expensive than public universities.
Educational Support for Expat Students in Portugal
In Portugal, there is always a place for expats and their children. Hence some schools offer Portuguese language support classes for students who don't speak Portuguese. Just be aware that this language support is not the norm in every city and only exists in bigger cities like Lisbon or Porto. Alternatively, you might want to consider schools that offer bilingual programs.
You can contact the High Commission for Migration (Alto Comissariado para as Migrações – ACM) with any education-related questions.
Support for Children with Special Educational Needs (SEN)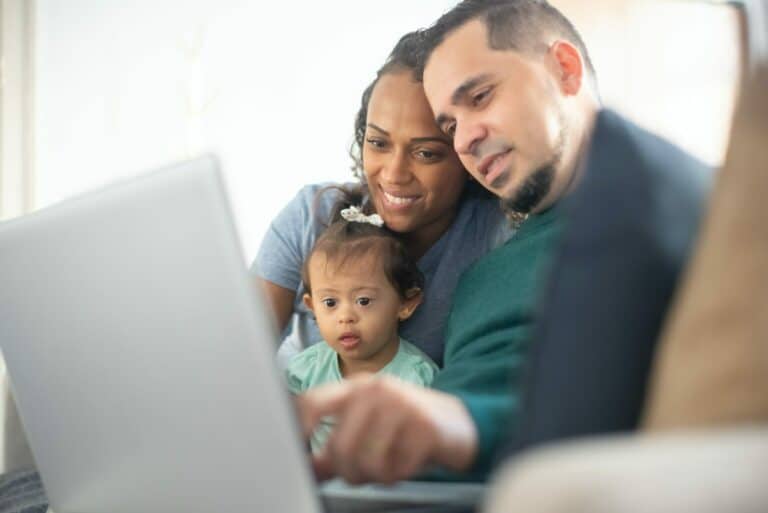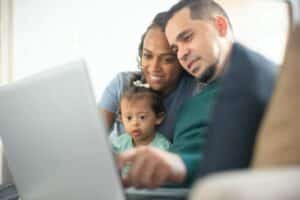 In order to grant equal opportunities to children with special needs, Portugal wants to create an inclusive educational system (educação inclusive). According to this plan, most mainstream schools offer special educational needs (SEN) programs. Moreover, the Ministry of Education has issued a list of state schools (in Portuguese) that actively promotes inclusion.
Children under the age of six can avail of specialized teachers coming to their homes or a kindergarten if their parents are working. They can then join a primary school and receive an Individual Educational Plan (IEP) adapted to their learning needs.
For example, it can include specific learning tools or special exam conditions. Children also receive a plan at the end of school to help them transition into adulthood. Schools with special education are available in the major cities in Portugal, where there are facilities for children who have hearing or visual impairments or developmental disabilities.
Furthermore, specific organizations can provide additional support. For example, (CADIn) is a non-profit organization that helps families whose children have neurodevelopmental disorders.
Changing Schools in Portugal
Children can change schools freely in Portugal. Your home address is one of the main requirements while applying for a new school or changing your current one. Children can change schools anytime during the year; there just needs to be a good reason for the transfer, e.g., moving area.
Portuguese Schools and Parental Involvement
Parents who want a say and involvement in their children's school can join the Associação de Pais – Parent Teacher Association (PTA)
If you're an expat parent, we'd recommend brushing up on your Portuguese – all PTA meetings are primarily held in Portuguese.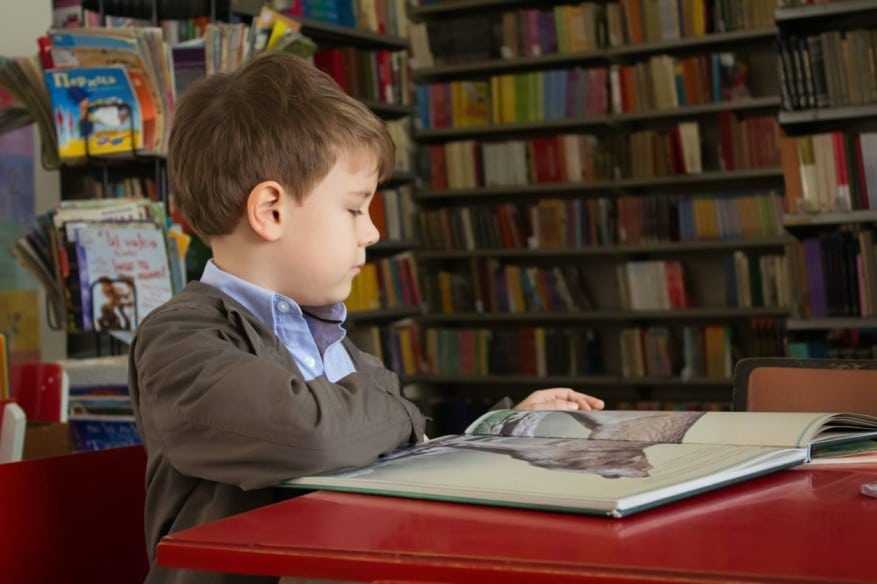 Portugal and homeschooling
Homeschooling is legal in Portugal, but it's not a very common option, and a really small number of children have been enrolled in homeschooling or individual teaching lately.
Most parents prefer to choose schools out of ease. For instance, children that receive homeschooling must have an individual tutor with a university degree and lives in the same house as the children. They must also sit annual exams, which are in Portuguese.
For more information, you can visit the website of Movimento Educação Livre (MEL), which is one of the leading homeschool associations in Portugal.
To Wrap Things Up
In conclusion, the education system in Portugal offers a diverse range of options for students, from public and private schools to international and national curricula.
Public schools provide a solid education at no cost, but private schools offer more resources and specialized programs. International schools offer an education based on a curriculum from another country, while national schools offer a curriculum based on Portugal's education system.
Portugal's education system is constantly evolving and adapting to the needs of its students and society, with a focus on providing equal opportunities for all. The primary, secondary, and university education systems in Portugal offer something for everyone – ensuring that you can get the best education for your child.
Frequently Asked Questions about Education in Portugal
Does Portugal have a good education system?
Portugal has an excellent education system that offers a variety of options for both local and international children. It's compulsory to complete basic education in primary school and a secondary-level education.
What is education like in Portugal?
Portugal has an excellent reputation for its quality education system. The government has invested a lot of money into schooling and universities, ensuring an excellent standard is maintained.
Basic education consists of nine years of schooling that is divided into three separate cycles – one of four years, the second of two years, and the third of three years. Children that are six years old before 15 September need to be enrolled in their first school in that calendar year.
Is university education free in Portugal?
The university education system in Portugal applies the standards of the European Bologna System, and it's considered one of the most affordable higher education systems in the European Union.
How is public education in Portugal?
Public schools in Portugal are free, and many locals go with this option and prefer to send their children to public schools. In a public school, parents don't worry about any fees, except for some minor costs such as books, school meals, and the occasional field trip.
Do schools in Portugal speak English?
Public schools in Portugal mainly use the Portuguese language, and some schools offer language support classes for expat children to enhance their language and get involved with their colleagues inside the class. However, there can be education problems relating to language barriers, so bear this in mind when choosing a school for your child. If they are older and do not speak Portuguese, there are many international schools in Portugal that could be a good option.
Are there English-speaking schools in Portugal?
Private schools have different schemes with different languages, and English is one of the main spoken languages in those private schools. Check out the schools that offer bilingual programs.
At what age do they start school in Portugal?
At the age of six, it is mandatory to be in school or to be enrolled in schooling.
Is public school free in Portugal?
Yes. Portugal has both state schools, which are free and private schools which charge fees.
What is a school day like in Portugal?
A school day in Portugal depends on what stage of schooling you're in (pre-school, primary, or secondary) and what type of school you're in (international, private, or boarding). We'd recommend contacting a school you're interested in for a more detailed picture, including the school hours, of an average school day.
What type of education does Portugal have?
You have both public and private education systems in Portugal – for primary and secondary education. While you will have to pay for private institutions, public schools are free, except for minor costs, such as school meals, books, and the occasional field trip. 
From primary to secondary education, parents can also choose international schools and will have the possibility to choose British, American, French, and German schools, which is ideal if they prefer their child to learn in their home language or be familiar with the curriculum. 
Higher education is excellent in Portugal, with many international students enrolling in university and polytechnic systems and programs in the country.
How long is a school day in Portugal?
This will depend on the school you opt for, the stage of schooling (primary or secondary education), and if your child partakes in extra-curricular activities. School can start between 8:30 and 9:30 and last until around 16:00 or 18:00. Schooling must make up five hours a day, including breaks. You can opt for public, private, or international schools.