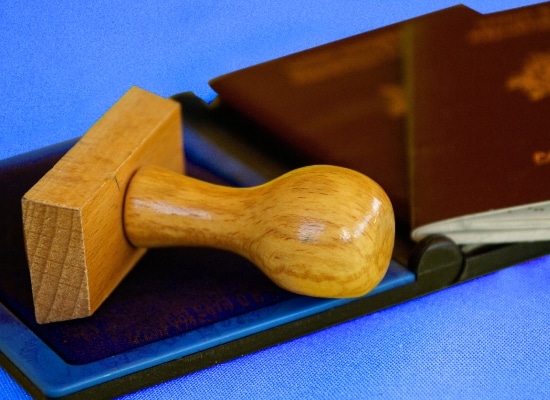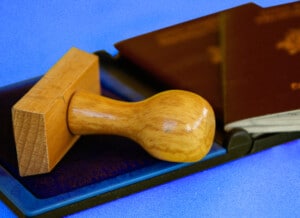 The D7 vs. Golden Visa Portugal are two extremely popular schemes that help foreigners move to Portugal and settle in the country. The Portugal D7 Visa is mainly aimed at retirees or people who want to live in the country that are dependent on their passive income and who would like to stay in Portugal on a permanent basis. On the other hand, the Portugal Golden Visa is an investment-based route where you will not need to actually reside in Portugal for most of the year.
Both options allow the holder to seek permanent residency and citizenship in Portugal, but their set of requirements is different. You will need to assess these requirements based on your needs and expectations. In this article, we'll delve into the differences between these programs so that you can make an informed decision about which option is best suited to your circumstances.
It's essential to note, when comparing the D7 visa vs. Golden Visa Portugal, that the D7 visa may lead to automatic tax residency in Portugal. On the other hand, the Portugal Golden Visa scheme offers an advantage — you can hold the visa without moving to Portugal. It won't classify you as a tax resident.
The article will provide you with essential information on the D7 vs. Golden Visa Portugal, including:
D7 vs. Golden Visa Portugal
Tax status requirements for both programs
Moving from the D7 Visa to the Portugal Golden Visa
Which one is better for you?
How we can help
Plus much more!
IMPORTANT UPDATE: PORTUGAL GOLDEN VISA - OCTOBER 2023
The Portugal Golden Visa program has recently undergone substantial changes. The new legislation is now in effect, and it's crucial to note that real estate investments are no longer a valid qualifying option within the program.
However, several attractive investment routes still maintain their eligibility for the program. Please refer to our comprehensive guide: Portugal Golden Visa Ultimate Guide.
For more information, including continuous updates on this visa category, please refer to our articles: Portugal Golden Visa Ending: Everything We Know So Far and Golden Visa Changes.
D7 Vs Portugal Golden Visa: An Overview
Also regarded as the Residence Permit Program, the Portuguese Golden Visa allows non-EU citizens to obtain a residence permit in Portugal by making a qualifying investment in the country.
This visa was created in 2012 to attract foreign investment during their economic recovery from the subprime crisis.
The Portugal D7 Visa, also known as the "Passive Income Visa" or "Retirement Visa", allows non-EU nationals to live in Portugal legally, provided that they meet the minimum passive income requirement.
The Passive Income Visa is aimed at contractors or retirees who have steady streams of income from sources such as pensions, investments, rental income, or other passive sources.
And while the Portugal D7 Visa initially targeted retirees with passive incomes, it also suits individuals who have a remote job.
The D7 Visa and the Portuguese Golden Visa are both attractive programs and share several similar benefits. Some of the key advantages that both of these programs offer include:
Family reunification:

Both visas allow for family reunification, meaning your family members, including your partner, children, parents, or dependent siblings, can join you in Portugal.

Free movement within the Schengen Area:

With the D7 and Portugal's Golden Visa, you can freely enter and move within the Schengen Area's 27 countries without needing an additional visa.

Pathway to permanent residence permit and Portuguese citizenship: 

After five years of being a legal resident in Portugal, you may become eligible for permanent residency or citizenship in Portugal, whereby you can get a Portuguese passport.

Residency rights and access to services:

With the temporary residency permit, you and your family will have access to Portuguese state healthcare, and your children can enroll in the public education system, ensuring essential services for your family's well-being.

No Active Business Involvement:

The D7 and the Golden Visa do not require individuals to establish or manage a business in Portugal.
D7 Visa vs. Portugal Golden Visa: The Main Differences
In this section, we'll run over some of the differences between the D7 Visa vs. Golden Visa Portugal.
Required time spent in Portugal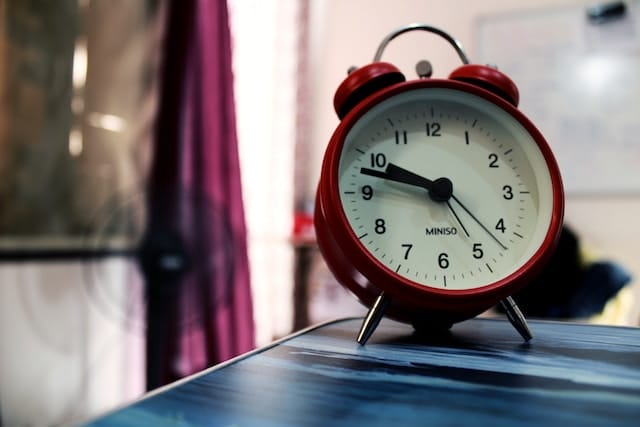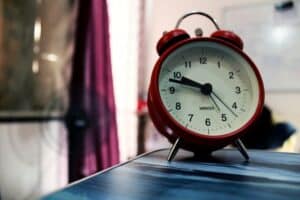 The major difference between the D7 vs the Golden Visa the stay requirement. How much time you would like to spend in Portugal may make this the deciding factor when making the decision.
The Passive Income Visa (D7) is valid for two years. During this time, permit holders cannot leave the country for six consecutive months or eight months in total during the two-year period.
If you then renew the D7 Passive Income Visa, your new residency card will be valid for three years. Residency card holders cannot leave the country for six consecutive months or eight months in total during the three-year period.
For Golden Visa holders, you will need to only spend an average of seven days in Portugal each year.
Required income or investment
The income requirement, and investment pathways, also significantly differ between the two visas.
For the D7 pathway, you will not be required to make an investment in Portugal but you will need to show proof of passive income.
The requirements for the D7 Retirement Visa are as follows:
Be a non-EU national
Earn a passive income of at least €760 per month (this can be foreign income, and can come from pensions, transferable equity, real estate, intellectual property, or financial equity)
Show proof of a place to live in Portugal
Be willing to reside for more than 183 consecutive days per calendar year in Portugal
However, it can happen that applications are denied if you just meet the minimum requirement. It is a safer bet to demonstrate passive income of at least twice the minimum requirements.
Consulates accept a combination of salary, pension and benefits, and investments, including new real estate income. One thing to bear in mind is that income needs to be regular, documented, and easy to understand.
Regarding the Portugal Golden Visa Program, a minimum investment of at least €250,000 is needed, but it is much more common that people opt for the €350,000 or €500,000 pathway.
Investment options for the Golden Visa Portugal include: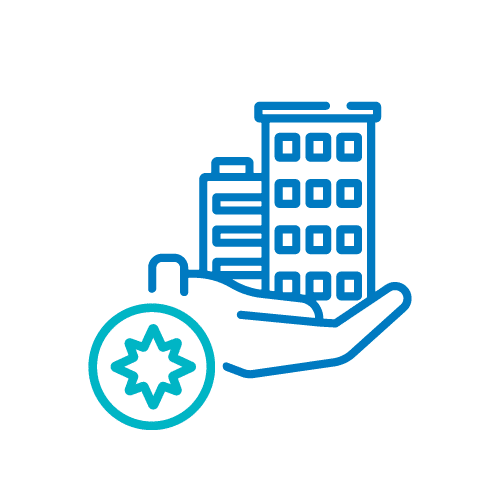 Fund
Subscription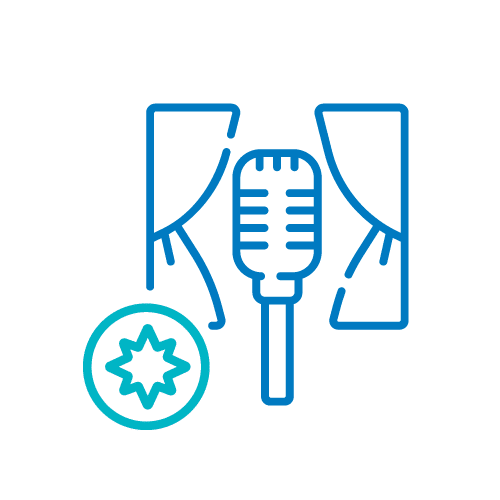 Donation in the arts or reconstruction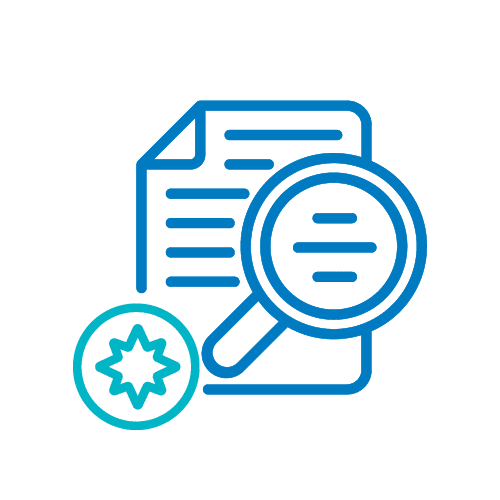 Scientific
Research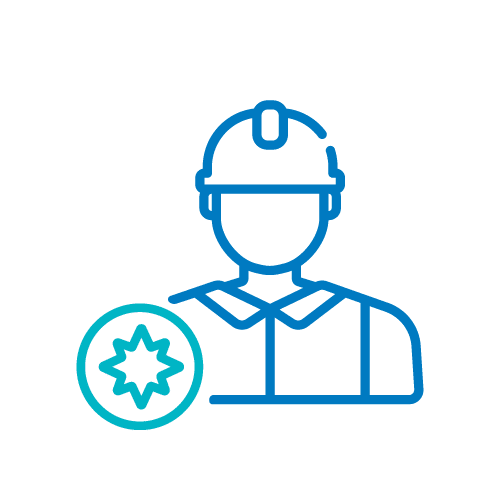 Creation
of ten jobs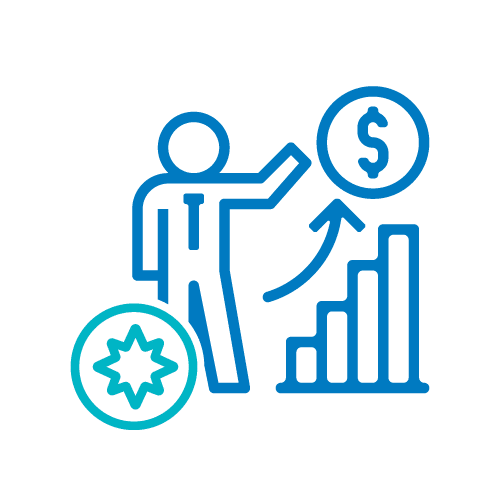 Share capital
and job creation
Fund Subscription: Make a contribution to a qualified investment fund worth at least €500,000
Investment or donation in the arts or reconstruction of national heritage with a donation of at least €250,000 (Read more: Portugal's Cultural Production Golden Visa)
Scientific Research: Science or Technology research contribution of at least €500,000
Creation of ten jobs: Creation and maintenance of ten jobs during the required period
Share capital and job creation: Incorporation of a company or reinforcement of a company's share capital, in either case with an investment of €500,000, combined with the creation of five or maintaining ten jobs (5 of them permanent)
If unsure about investment pathways, crunch some stats here on top nationalities and investment routes to residency in our Portugal Golden Visa statistics article.
Costs of the process
The Portugal D7 Visa is the cheapest option between the two. You'd have to pay government fees of about 400 euros per applicant. We'll detail other costs further down.
Going down the Portugal Golden Visa process, the total cost will vary depending on the specific investment route that you selected. However, regardless of the investment route, the cost will be significantly higher.
Tax status/requirements

With both the Passive Income Visa and the Golden Visa, you can apply for the non-habitual residence (NHR) scheme for tax purposes. This provides attractive tax benefits for up to ten years.
The Portugal D7 Visa requirements 2023 are that you stay in the country for most of the year, then you will need to become a tax resident of Portugal. This means that you will need to apply for the NHR scheme by 31 March of the year after your arrival.
With the Portugal Golden Visa, you do not have to move to the country (only a seven-day stay requirement on average per year) and therefore you can choose to begin the NHR clock later if and when you eventually choose to move to Portugal.
If you are a Golden Visa holder and never actually relocated to Portugal and therefore never become a tax resident, you will only be liable for Portuguese tax on local sources, such as real estate investments.
Important Note: The Prime Minister of Portugal has recently announced his intention to eliminate the Non-Habitual Resident (NHR) regime starting in 2024. While this announcement is currently informal, it should be taken seriously. Read more here: Is The Portugal NHR Program Ending?
Application Procedure
Let's compare the application procedure for the D7 vs. Golden Visa Portugal.
With the D7 Visa, the application process begins in your home country. The application includes different forms, and you'll need certain personal documents and proof of accommodation, and submit these to the Portuguese consulate. This can be tricky, particularly as it can be difficult to make arrangements for a place to stay in Portugal or if you haven't decided yet what region or city to move to yet. If you have friends or relatives in Portugal, you can ask them to write a statement saying you plan to staying with them. Otherwise, you can rent, or even find Portugal homes for sale on the real estate market and make a purchase before you begin the application.
After you have secured the initial visa from the embassy, then you will need to go to Portugal to complete the D7 Visa Portugal application.
The Portugal Golden Visa offers a much smoother process. After you have made the investment then you will need to head to Portugal to complete your application.
Comparing the D7 vs. Golden Visa Portugal, the latter is much more straightforward. After making your investment, you are ready to begin your application, minus the accommodation requirements.
Fees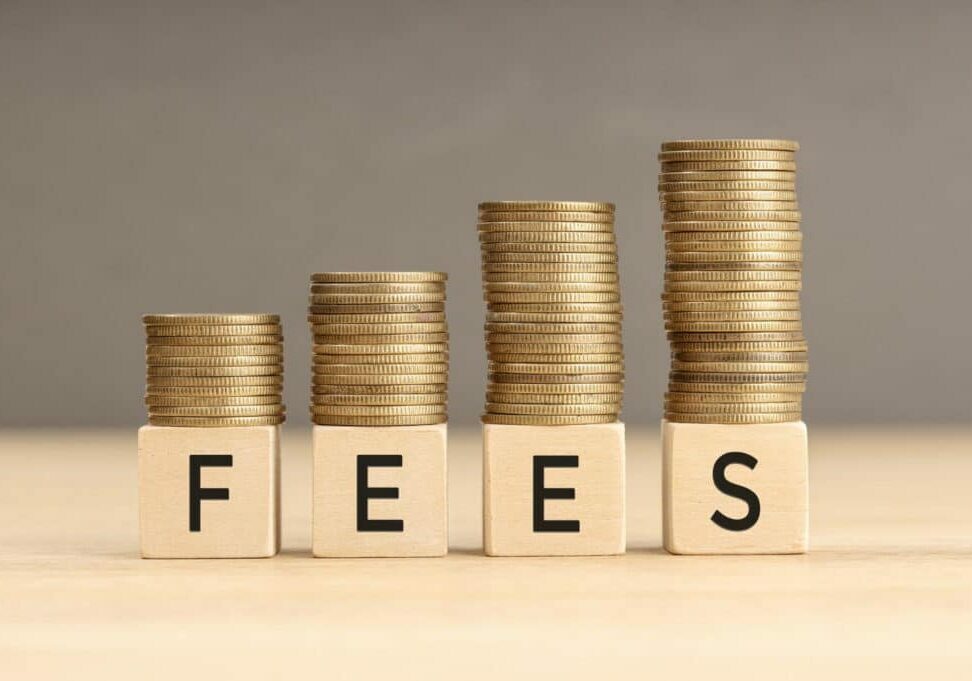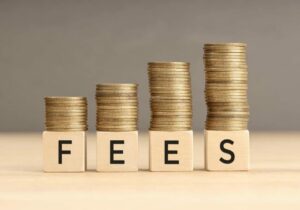 So what are the fees attributed to the programs? Let's compare the D7 vs. the Golden Visa Portugal. The government fees for the Passive Income Visa are between €45 and €300. There are renewal charges and legal expenses to take into account as well. If you opt for the D7 Visa route, your major costs will be to purchase or rent property, relocate, move your belongings, and so on.
With the Portugal Golden Visa, the investment is evidently the primary cost. However, you will also need to consider the application and processing fees, which are €5,325 and €533 respectively.
Note that the changes and costs mentioned here are subject to change, so double-check before beginning your D7 Visa or Golden Visa application.
From D7 Visa to Portugal Golden Visa
Sometimes things do not go to plan and D7 Visa applicants are unable to meet the stay requirements. Also, it is worth applying for the D7 Visa with savings in the bank ready to show, if possible, just to be on the safe side. However, the good news is that you are able to switch from the D7 Visa to the Portugal Golden Visa if you are ready and willing to make the necessary investment.
Citizenship in Portugal Through D7 or Golden Visa Portugal
So, the D7 vs. Golden Visa Portugal. Which one to opt for? Both visa types are meant for residency and a path towards permanent residence in the country. However, after five years, both the D7 and Golden Visa holders may be eligible for Portuguese citizenship, and the array of benefits that come with having a European passport.
Passive Income Visa vs Golden Visa: Which One is Right For Me?
Both the D7 vs. Golden Visa Portugal provide you with an array of attractive benefits, such as the right to live, work, and invest in Portugal, and freely travel within the Shengen area. So, D7 or Golden visa for Portugal – which one to choose?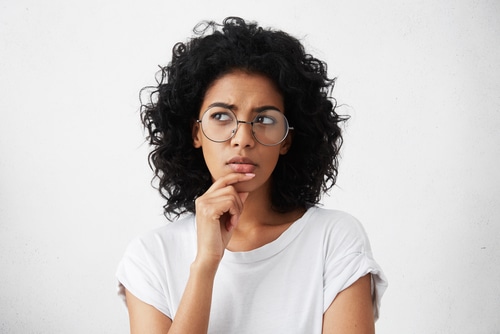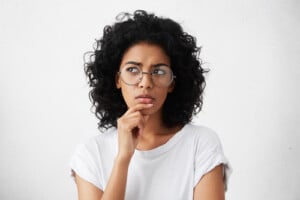 This will largely depend on your personal circumstances. The stay requirement is the main difference between the D7 and the Golden Visa, as D7 Visa holders must live 6 consecutive months per year or at least 16 months in Portugal during the first 2-year period.
With that being said, the Portugal D7 Visa experience is perfect for someone that wants to move to Portugal immediately and live there on a permanent basis, and that they are fairly convinced that they would like to live in the country for five to six years, should they be looking to secure citizenship.
On the other side, if you want to secure Portuguese residency without having to move full time (or even at all) then the Golden Visa is the better of the two options. It is also a very good choice if you want to move to Portugal in the future and want to kickstart the clock towards permanent residency or citizenship already.
As previously mentioned, the process for the D7 Visa is a little complicated, as you will first need to gain a visa from the consulate in your home country before you can go to Portugal for your interview with SEF (Serviço de Estrangeiros e Fronteiras, the Portuguese Foreigners and Border Service). You will also need to open a Portuguese bank account and proof of address in the country before you even begin the application. All these things aside, the D7 Visa is a much less costly option.
Another factor to note is that SEF must approve your application if you fulfill all the requirements and pass the background check for the Golden Visa. With the D7 Visa, they have discretionary power over approving your application.
If you would like more thorough and detailed information about these visas, then please take a read of our long-form ultimate guides about each of them. It's helpful to know the ins and outs in order to make a more informed decision. Here you'll find the D7 guide, and here is the Portugal golden visa guide.
How we can help
Global Citizen Solutions is a boutique residency and citizenship by investment company, focused on finding the right investment, citizenship, or residency program for individuals across the world. We work solely on behalf of our clients throughout the process for an easy and hassle-free journey to your desired route.  
With offices worldwide and an experienced, hands-on team, get in touch today to see how we can understand your objectives and help you move towards becoming a global citizen.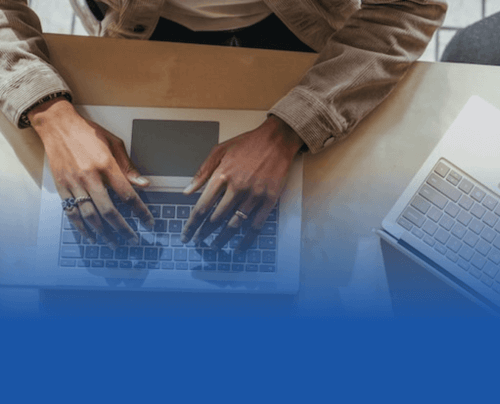 Frequently asked questions about the D7 vs. Golden Visa Portugal:
Is Portugal D7 visa good?
If you are looking to live or retire to Portugal then the D7 Visa is an excellent option. The Portugal D7 visa reviews show it to be a very good option to live and work in the country.
How long do you have to stay in Portugal on a D7 visa?
The D7 residence permit holder must be willing to reside for more than 183 consecutive days per calendar year in Portugal.
Is Portugal Golden Visa good?
The Portugal Golden Visa is one of the most successful in the world, providing investors residency for a minimum investment requirement, with the possibility of citizenship after five years.
Can you work in Portugal with a D7 visa?
Yes, with a D7 Visa, you are able to live and work in Portugal. Read our pros and cons list on living and working in Portugal here. You can find a job making at least the Portuguese minimum wage.
How long does D7 Visa take?
It can take up to four months to secure your D7 Visa in Portugal, and then you can acquire your residency permit.
More about Portugal Visas