Whether you are searching for that dream second home abroad or are looking for an opportunity to invest in overseas property, buying property in Portugal could be the answer. With glorious weather, incredible food and a relaxed atmosphere, Portugal offer the kind of Mediterranean charm that allows people to unwind.
The Portuguese property market is a heaven for buyers, which means that you could end up reaping the rewards when property prices are starting to recover.
Before buying property in Portugal, it is essential to get professional advice regarding local laws and conduct thorough research.
Shall we?
What Are Some Benefits of Buying Property in Portugal?
The property buying process in Portugal is a pretty straightforward one. So it is rather easy to understand all laws and covenants that you need to follow to acquire property. Moreover, Portugal is a country with low-income levies imposed by the government and with no inheritance tax.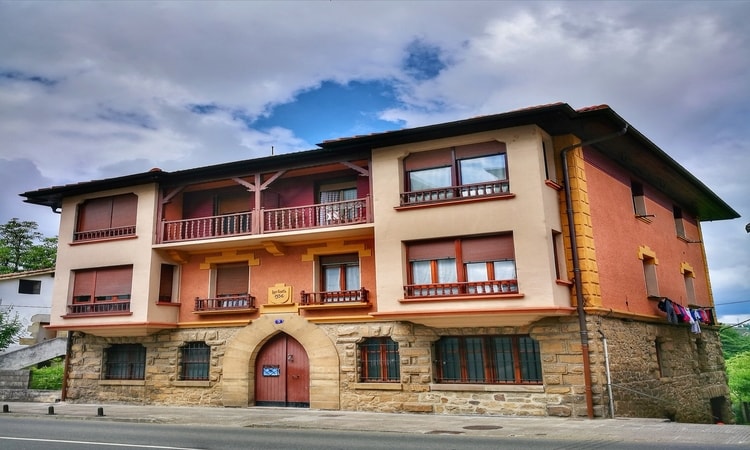 Certainly, the attractive residency and tax incentives in Portugal, combined with rather low mortgage rates have made the country popular with Brits looking to buy property abroad.
However, the capital gains tax for non habitual resident property owners is quite high in Portugal. So you should budget for it if you do not plan to make the property your personal residence.
The Process of Buying Property in Portugal
First of all, you should start by understanding the typical buying process before parting with your money.
The local estate agents should be fully registered – this is a confirmation that they conform to a strict licensing system. They should have a valid government licence and be registered with Instituto da Construção e do Imobiliário (INCI).
English-speaking Portuguese lawyer
Next, getting independent legal assistance from an English-speaking Portuguese lawyer is essential if you don't speak the local language.
The lawyer can also start the process of drawing up contracts for you and inspect property titles to guarantee that ownership details are clearly identified and that the property is fully registered and recognised.
He will also make sure that the property does not come with any unpaid charges attached to it.
Getting your fiscal number
It is compulsory to get your fiscal number. Called Número de Identificação Fiscal, in short, (NIF), this number is required for all residents in Portugal.
To obtain it, you just need to visit the nearest tax office (Ministério de Finanças) or the financial department at the local council office. The necessary documents are proof of identity and address proof.
If you are not a resident in Portugal at the time you buy the property, you can provide your solicitor's address where the card will be delivered.
Documents required before completing the transaction
It's essential to inspect four documents before deciding to invest in a particular property.
"Certidão de Teor"
This is the registered title of the property which includes the seller's name and any mortgages or other debts on the property, if applicable.
"Ficha Técnica de Habitação"
The document contains all the essential information about the property, including the name of the builders and details about the materials used for construction.
It is available for properties built or altered after 31 December 2003.
"Caderneta Predial"
Confirms the location, boundaries and size of the property.
This document requires extra attention because the information may not always be exact, especially for older buildings.
"Licença de Utilização"
Confirms that the description of the property is the same as the one you intend to purchase.
Perfecting the buying of property
Once you have decided on a property and finalised all the checks, you need to put in an offer. If it's accepted, you will sign a "Promessa de Compra e Venda," a promissory contract between you and the owner.
Basically, you agree to purchase the property within an agreed timescale and an agreed price.
You will also need to pay a deposit which is generally 10% of the total value and agree on a final date by which to complete the purchase. This is normally any period of time of up to six months.
The contract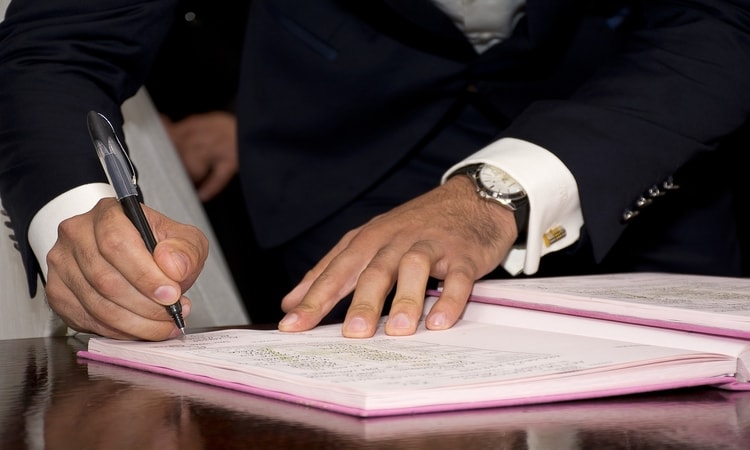 The contract may also specify other conditions, such as connection to electricity or completion of any outstanding building work. Make sure that everything that is discussed verbally appears in the contract.
They must pay you twice the amount of the deposit if the owner fails to complete the sale or meet any of the conditions specified in the contract.
However, you will lose your deposit if the purchase fails through the buyer's fault. A promissory contract is not always necessary if you want to pay the total purchase price at once.
Purchase taxes
Before you complete the purchase, you need to pay the Imposto Municipal Sobre Transmissão Onerosa de Imóveis (IMT), which varies based on the value of the property.
The transaction cannot be complete without paying this tax because you need to show proof of payment to the notary.
Properties that are intended for permanent residence: between 0 to 8% of the property value;
Single flat rate of 6% for properties with a value over €574,323;
The tax for purchasing land is 5%;
Properties not intended for habitation is 6.5%.
How to pay for the property
It is possible to pay the funds to complete the purchase of property in Portugal via a UK bank account.
In most cases, you may find it useful to open a Portuguese bank account not only for the purchase of property, but also for all the utility bills, taxes, and lawyer fees.
Choose a bank that has a look at the range of accounts and additional services they offer before opening an account.
Opening up a bank account in Portugal
The documents required to open a bank account in Portugal are:
Proof of ID;
Proof of address;
Proof of employment;
Tax identification number.
You can still open an account for buying property, even if you are not a resident of Portugal, using details of your overseas address used for tax purposes.
Completion of Purchase
After the payment has been completed, you will need to make an appointment with a notary to complete the purchase. Both the buyer and the seller need to be present at the notary office. If you have used a lawyer or you employ the services of a translator, they should also attend.
The notary will present you with the Escritura Pública de Compra e Venda (Deed of Purchase and Sale) which all parties have to sign. If there is any balance of the purchase price outstanding, you must pay it at this point.
Now the property belongs to you, and you need to have it registered in your name at the Conservatória do Registo Predial. This is something that the notary may arrange to do for you.
Specialised services
Buying property in Portugal is a rather straightforward process, but you need to pay attention to details.
It is better to involve the services of specialised companies, such as Global Citizen Solutions, that can guide you through the bureaucratic process so that you can start living your dream in the sun without too much hassle.
If you're interesting in buying a property in Europe, read also about:
Golden Visa Portugal.