Renting in Portugal is a great option for those who want to explore the country and remain flexible or discover Portuguese life before buying property. From quaint coastal villages to vibrant city centers, Portugal offers a diverse range of rental options. In Europe's most Western country, you can embrace a relaxed Mediterranean lifestyle, savor local cuisine, and explore historical sites while experiencing the convenience of Portuguese renting.
Renting in Portugal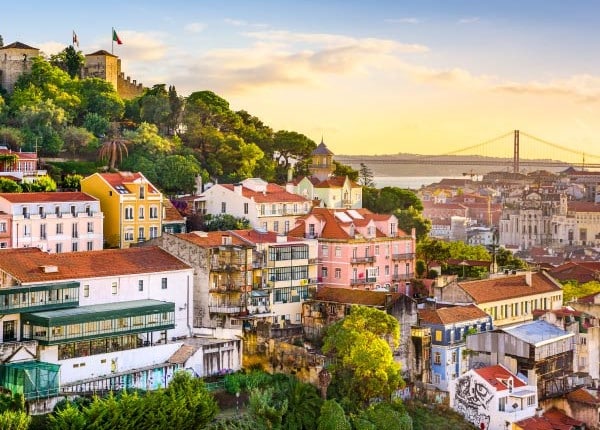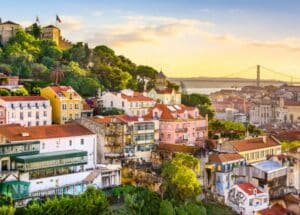 When you embark on a property rental journey in Portugal, a multitude of considerations come into play. Once your ideal location is chosen, budget constraints and how much space you need will narrow down your accommodation search. Urban settings primarily offer apartments and student lodgings, while on the periphery, in smaller towns, or amidst the countryside, house rentals are more common.
Furnishing options vary from unfurnished (sem mobília) to partially or fully furnished (mobilado), and the latter two options are usually preferred by short-term renters. While renting directly from the owner is an option, expats often find it more convenient to engage an English-speaking real estate agent to help them with the buy.
To ensure you find the right place with all the amenities you need, we're covering everything you need to know about renting in Portugal in this comprehensive guide.
Popular Places to Rent Accommodation in Portugal
Popular choices for expats are metropolitan hubs like Lisbon and Porto or the southern allure of the Algarve. Each location comes with its own advantages, and below we'll give you a quick overview of four of the most popular areas.
The rental market in Lisbon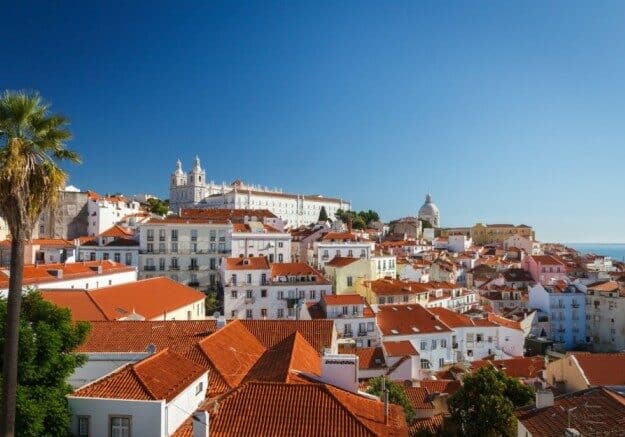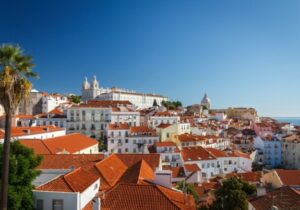 One of the cities emerging as a haven for digital nomads and expats, Lisbon is quickly transforming into a magnet for those seeking a Portuguese haven. Portugal's capital city seamlessly merges coastal proximity and culture. However, it stands as one of Portugal's pricier regions.
Expect to pay between €900 and €1,800 per month for a one-bedroom apartment and between €1,400 to €3,500 per month for a three-bedroom apartment. If you're a landlord looking for a property manager, you may find our article How to Find a Property Manager in Lisbon helpful.
The rental market in Porto

The cradle of the famous Port wine, this scenic city is also a hub of artistic energy. Amidst vineyards and cellars, Porto boasts captivating tiled architecture and districts adorned with art boutiques and galleries. While some apartments parallel the capital's prices, more economical alternatives can also be unearthed in this charming locale.
The average price for a one-bedroom apartment in Porto is between €700 and €1,200 per month and between €1,000 to €2,500 per month for a three-bedroom apartment. For landlords, read our article on How to Find a Property Manager in Porto.
The rental market in Braga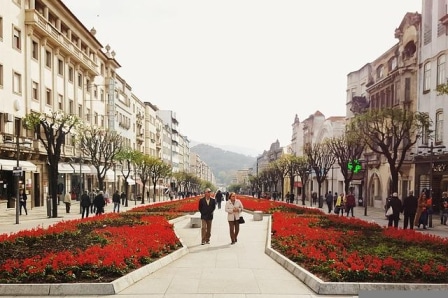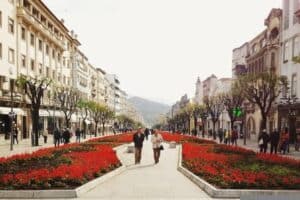 Braga is a captivating city in northern Portugal that marries ancient heritage with youthful energy. Its historic charm, vibrant culture, and religious landmarks make it a unique and alluring destination.
Apartment rentals in this stunning northern city are more affordable than in other big cities. You'll pay between €600 and €850 per month for a one-bedroom apartment and between €850 to €1,450 per month for a three-bedroom apartment.
The rental market in the Algarve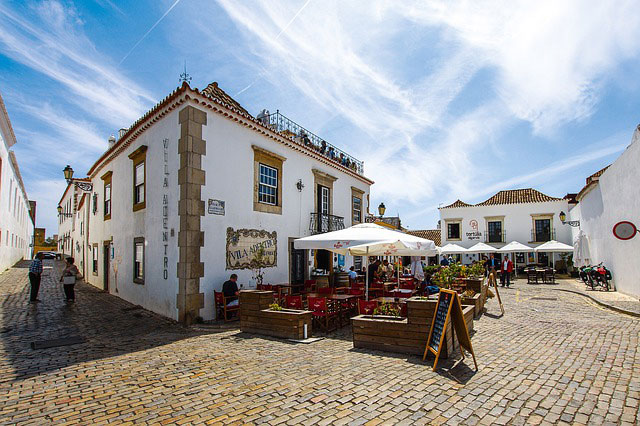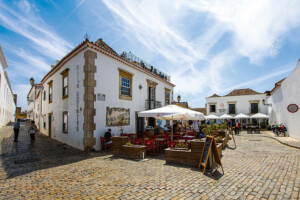 The Algarve, Portugal's southern gem, enchants with its golden beaches, rugged cliffs, and warm Mediterranean climate. It's a sought-after haven for relaxation, outdoor adventures, and picturesque coastal beauty. Many apartment rentals in the Algarve are vacation rentals or short-term rentals, but you'll find long-term rentals for a variety of prices, too, depending on where in the Algarve you choose to rent.
On average, a one-bedroom apartment will cost between €600 and €1,500 per month, and a three-bedroom apartment will cost between €1,000 to €3,500 per month.
Buying versus Renting in Portugal
Renting a property in Portugal generally offers greater simplicity compared to buying real estate. Minimal paperwork and the absence of a mortgage requirement streamline the process. Moreover, properties often arrive furnished, so you can move in straight away.
For those who want to make Portugal their permanent home, buying a property should be considered. It could double as an investment, giving you supplementary income through renting. If the rent versus buy decision remains uncertain, our guide on Portugal Real Estate could provide valuable insights.
To compare living costs, consult our article on Comparing Living Costs Portugal vs USA.
Types of Property to Rent in Portugal
Portugal offers a diverse array of property types to suit various preferences and lifestyles. From charming apartments in bustling city centers to quaint cottages in picturesque villages, the options are plentiful.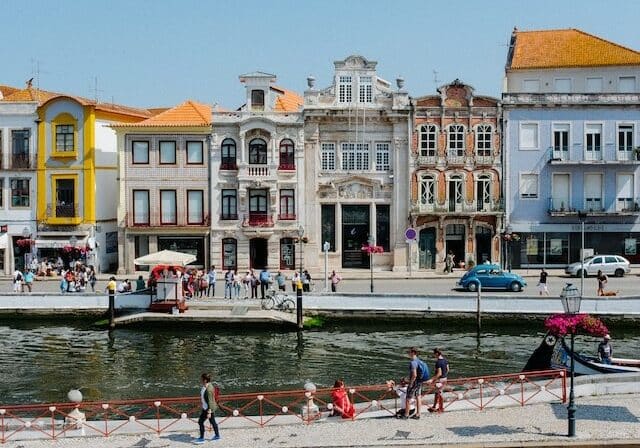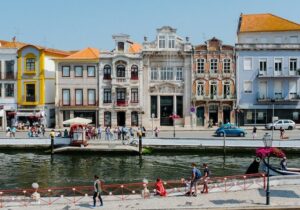 Coastal residences provide stunning sea views, while rural retreats offer tranquility. Traditional townhouses, modern condos, and spacious villas are also part of the mix. Whether seeking historical charm, contemporary comfort, or a blend of both, Portugal's property market caters to every taste.
Apartment rentals are most common in Portugal, but some people also rent houses. Budget restraints can also lead to people renting a room instead of the whole apartment, and sharing a property with a flatmate can be a great option.
In general, you'll find the property listed by the number of bedrooms. T1 means the property has one bedroom, T2 stands for two bedrooms, and so on. It's also worth noting that many apartments and houses are not well insulated, so winters can get cold inside. You may want to check with the landlord and ask for a heater if there isn't one.
Portugal vacation rentals
As Portugal is a popular vacation destination, you'll find lots of vacation rentals amongst property rental listings, too. Vacation rentals are preferred by some landlords as they can make more money from renting their property short term.
Finding a Place to Rent in Portugal
With the help of the Internet, it's easy to find apartments or other properties to rent in Portugal, but some tenants may prefer the help of an agent, especially if they're not fluent in Portuguese.
Online portals
You'll find a plethora of online portals on the Internet that advertise apartments, rooms, and houses to potential tenants. Websites such as Housing Anywhere or Idealista can be useful starting points in your search for accommodation. If your stay is short-term, then Airbnb could be a great option to find your ideal apartment or house. If you're renting your property, then consult our article on Airbnb Investment.
Don't discount local Facebook groups either, especially if you speak some Portuguese. You may find a private landlord through the social networking site.
Property agents
A property agent is invaluable when searching for a place to rent. Most agencies will take potential tenants through the whole process, from viewing the property to negotiating the rent to signing the rental contract. An additional bonus is that a property agent can help if there are any problems during your tenancy and negotiate with the landlord, especially if language is a barrier.
Agencies specialized in expat rentals
Some rental agencies cater to expats, in particular, to ensure that contracts are understood and the tenants know the process of paying a security deposit, paying a certain amount of monthly rent upfront, and paying monthly rent and utility bills. Those agents can also help with any issues down the line and act as a go-between between landlord and tenant.
Flatshares
Flatshares are a great option for those who are on a tight budget and don't want to rent a whole apartment or house by themselves. Flat sharing means that you'll have your own private bedroom but share all other amenities of the apartment or house, including kitchen, living room, and bathroom.
The price you'll pay will be a fraction of the normal rental price, but be mindful that utilities will also need to be paid unless they are included in the monthly amount.
Student Housing in Portugal
Unlike in some other European countries, on-campus accommodation is rare in Portuguese universities, and most students live in student halls close to the university or rent privately. As with flatshares, rental prices can be kept to a minimum by sharing apartments or houses with other students.
How to Rent Property in Portugal
Renting as an expat can be a daunting experience, and in the following sections, we'll take you step-by-step through everything you need to know before renting a property in Portugal.
Renting through a property agency
Once you have found a property that you like, you'll need to act quickly, as the market for rentals in Portugal is very competitive. The subsequent step requires you to sign the lease agreement. It's also really important to consider that, in order to rent in Portugal, you need a tax number, Número de Identificação Fiscal or NIF).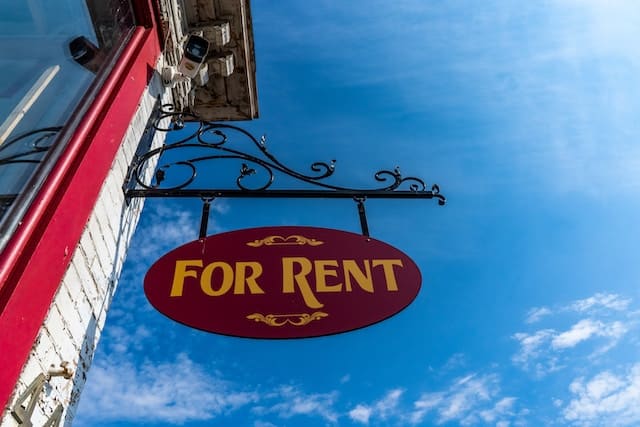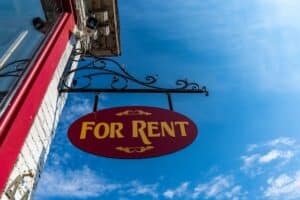 The NIF number is very important in Portugal, as without it, you won't be able to open a bank account or make any business transactions. You'll also need to submit other documents, which may include bank statements, tax returns, and evidence of current employment.
For students who are not in paid employment, a parent or guardian will have to act as a guarantor (fiador). In cases where students are not engaged in gainful employment, the involvement of a parent or guardian may be imperative to furnish the required documents.
When you have successfully completed the lease agreement, you'll have to pay a certain amount of rent in advance (referred to as renda antecipada), which depends on the landlord. Typically it's the equivalent of approximately three months' rent, and this sum is a standard requirement. Additionally, landlords might request an additional financial commitment in the form of a security deposit (known as caução).
Renting directly through a private landlord
Some landlords will consider renting their properties privately, but you can expect to follow the same process as outlined above, meaning you'll have to provide the same documents, sign contracts and pay a deposit up-front. Be mindful that some landlords don't speak English, which could make communication difficult, especially if there are any issues.
Rental Costs in Portugal
When renting in Portugal, it's best to be aware of any additional costs you may face in addition to your monthly rent.
Rental price (monthly rent)
Rental prices vary, depending on the number of rooms in the property, its location, for example, by the beach, condition, and amenities, such as air conditioning. City locations, and especially Lisbon, are also usually more expensive than rural areas or more northern cities.
Generally speaking, the monthly rent doesn't include bills, for which you'll have to pay separately. Some listings do include them, and if you prefer that, then look out for despesas incluídas in the description of the listing.
You usually pay your rent via bank transfer, although some landlords may ask for the rent in cash. If you don't stick to the rental agreement and miss payments, you could be liable to pay the landlord financial compensation and also risk being evicted.
Rental deposit
Amongst the details of your contract, you'll also find the rental deposit, which is usually three months' rent upfront. You may also be required to hand over a security deposit that covers any damages that may occur during your tenancy.
Of course, if there are no issues and you fulfill all points of the contract, you'll get both deposits back at the end of your tenancy or won't have to pay rent for the number of months you prepaid.
Agency and administration fees
As the tenant, you're not responsible for agency or administration fees. However, if you hire an agent to find you an apartment and help you with administration, you'll have to pay their fees, of course.
Utility costs
As mentioned above, most of the time, tenants pay the cost of utilities such as gas, electricity, water, and the Internet themselves. It's rare that these are included in the monthly price. Of course, this does not apply to a vacation rental. You can expect that the cost of your stay is all-inclusive.
Help with costs
Portugal offers a range of support to help with rental expenses. Individuals aged 18 to 35 can contact the Porta-65 Jovem initiative. Moreover, subsidies are accessible for retirees and the jobless. To access the latter, enrolling at the local employment center (centro de emprego) is a prerequisite before seeking the benefit.
Social Housing in Portugal
The management of social housing (habitação social) falls under the jurisdiction of the Instituto da Habilitação e da Reabilitação Urbana (IHRU).
Both residents and expats with permanent residency are eligible to seek rental assistance (arrendamento apoiado). This aid targets individuals and families facing substandard living conditions or limited income. An application can be completed online via the Portal da Habitação. The program tailors the rental expenses to align with the candidate's financial capabilities.
Tenancy Contracts in Portugal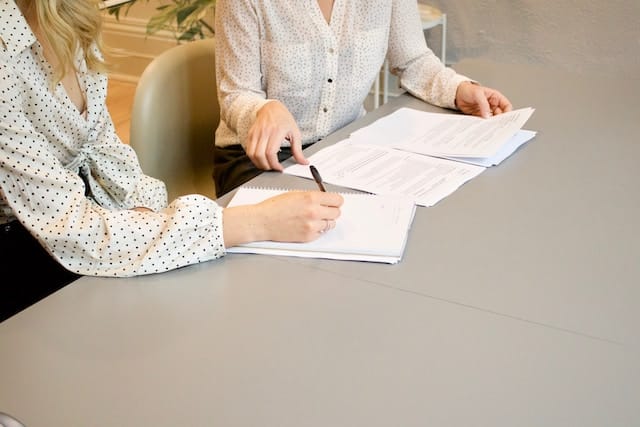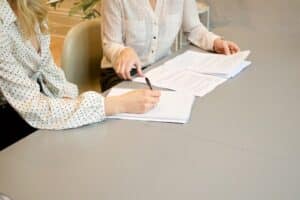 When renting in Portugal, you'll come across fixed-term (contrato com prazo certo) and open-ended contracts (contrato por duração indeterminada). The majority of tenancy agreements tend to span at least a year.
You should find the following details in a standard contract:
Names and identification of all involved parties
The rental property's address
The rental amount and due date
Duration of contract
Once the contract is signed, both the landlord and tenant should keep a copy for future reference.
Tenant rights and obligations
In Portugal, rental contracts automatically renew unless terminated by either party. Tenants must provide a minimum of two months' notice prior to vacating a property. While modifications to fixtures are generally permitted, it's advisable to review the contract or consult the owner. In the event of property damage, the landlord can retain the deposit upon lease completion.
Subletting (subarrendar) is typically prohibited unless stipulated in the contract, necessitating landlord permission. Moreover, per Decree-Law no. 47344 article 1062, sub-tenants cannot be charged more than 20 percent of the original contract amount.
Landlord rights and obligations
Most landlords will give two months' notice before terminating a contract. Occasionally, landlords have to provide a reason for terminating the contract, for example, that they need to renovate it or need to live in the property themselves.
If a tenant falls behind on rent for three months, landlords will send them a written notification that the rent is overdue. If this is ineffective, then the eviction procedure  (procedimento especial de despejo) can be initiated via the Balcão Nacional do Arrendamento.
Where to go in the event of a dispute
In the rare event that there should be an issue between tenants and landlords, help is at hand. The Associação dos Inquilinos e Condóminos do Norte de Portugal can give guidance and advice if there is a dispute. Those who rent in Lisbon can also get help from Centro de Apoio do Novo Regime de Arrendamento Urbano (NRAU).
Portuguese law also protects and guides both parties involved if there are problems. Law no. 13/2019 lists actions that can be implemented in case of a dispute to ensure that anyone in a vulnerable situation is protected. Should you need a lawyer but can't afford one, legal aid can be called upon through Social Security.
Utilities and Telecommunications in Portugal
As mentioned before, utilities are usually not included in your rent unless you're in a vacation rental. You can assume that all vacation rentals are inclusive of utilities, including WiFi.
If you're renting short or long-term in Portugal, you're responsible to cover the costs of all utilities. You should be told if the landlord already has agreements with providers, and if so, then all you have to do is request an ownership change (mudança de titularidade). If there are no prior agreements, you'll have to set up the providers yourself.
Generally, one company can provide gas and electricity, and a separate one provides water. If you also need to set up an Internet and TV connection, we'd recommend that you compare offers and pricing of various providers before being locked into a contract.
Moving in and Moving out of Portugal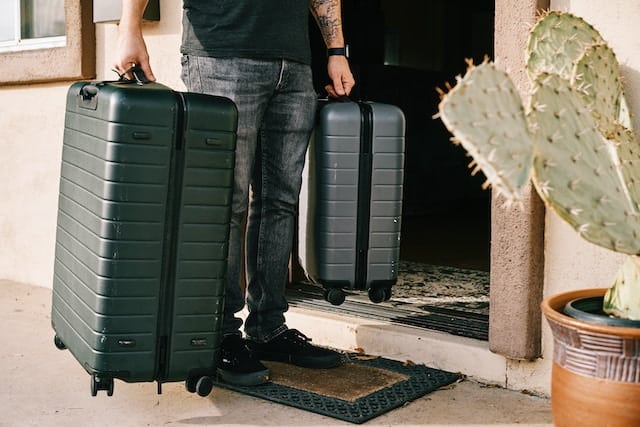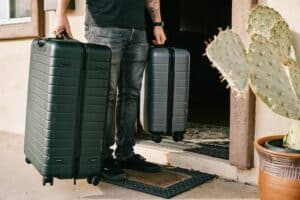 Once the contract has been signed and you've settled the deposit, you can move into your new place at a date agreed upon by both parties. We'd recommend that you contact the utility providers in time, as it can take a few days for everything to switch over.
If you'r renting a furnished apartment, your landlord may provide you with an inventory. Make sure you check this and note down any discrepancies or damages upon your arrival and flag those to the landlord or the agency.
If you want to move out before the agreement is over, contact the letting agent or landlord as soon as you can. You should expect to give at least two months' notice. Once your leaving date has been agreed upon, your landlord or the agency will arrange a viewing of the property to inspect it for its condition. If there are no discrepancies or damages, you can expect your damage deposit back in full.
Renting out Your Home in Portugal
Renting out your house in Portugal can be a lucrative option for generating income. Consider using online platforms to advertise and manage bookings. Furnishing the property and providing essential amenities can enhance its appeal. It may be worth enlisting the help of a property manager unless you're familiar with handling bookings, rental agreements, tenants, and any issues yourself.
If you mainly rent to tourists, you have to pay a tourist tax, a charge you can pass on to the tourists. If you're letting your property to long-term tenants, you're responsible for the following:
If you hire an agent to handle business for you, you need to pay an agency fee – this is usually one to two months' rent
You're responsible for stamp duty (imposto de selo) – which is usually 10 percent of the rent value
There's also Municipal Property Tax (IMI) to pay. This is between 0.3 percent and 0.8 percent of the value of the tax asset and has to be paid annually.
You also have to pay tax on rental income. This is between 10 percent to 28 percent, depending on the duration of the contract.
Tips for Renters in Portugal
To ensure that your experience as a tenant in Portugal is a positive one, we have some important tips for you to consider:
Ensure you view the property and sign a contract before making any payments.
Ask for an inventory. If the landlord doesn't offer one, take photos when you move in, in case there are disputes in the future.
If you believe there are repairs that should be made before you move in, liaise with the landlord before signing the contract.
Clarify any contract-included fees with the landlord.
Check smoking and pet policies before signing and negotiate if necessary.
Ask to be shown the fusebox and any quirks the apartment may hold so you don't get caught out.
As soon as you move in, take note of meter readings for utilities so you don't overpay on bills.
Frequently Asked Questions about Renting in Portugal
How much is the rent in Portugal?
That depends on the area, the property, and the amenities you require. Generally speaking, living in a city is more expensive than on the outskirts, and it's cheaper to rent in the north of Portugal than in the south.
Can foreigners rent property in Portugal?
Yes, foreigners can rent property in Portugal. You will need to check if you need a visa to stay in the country and will also need to get your personal tax identification number (NIF) so you can set up a Portuguese bank account to pay rent and bills.
Is it easy to rent in Portugal?
Renting in Portugal is relatively straightforward, and it helps to familiarise yourself with the processes and to do some research before you move.
How much is it to rent an apartment in Portugal?
Again, this depends on what you're looking for. Generally speaking, you can pay anything from €300 to €3,500 upwards per month for a one-bedroom apartment in Portugal.
Where is the cheapest rental area in Portugal?
Generally speaking, you find some cheaper areas in rural northern Portugal, where you won't pay a lot for rent and will get more for your money than in the south of Portugal.