More expats than ever before are settling to live in Portugal, a vibrant Mediterranean country with a high quality of life, rich history, and excellent healthcare and education systems. Indeed, the high level of education available in Portugal is one of the key factors why families are increasingly drawn to Portugal.
The education system in Portugal is excellent and has been ranked in 24th position, according to the 2022 Best Countries for Education Report, conducted by US News and World Report, BAV Group, and the Wharton School of the University of Pennsylvania. However, while the country boasts an array of top-quality schools, it can be difficult to find the perfect one for you and your family.
This leads us nicely to our International School Guide of Portugal.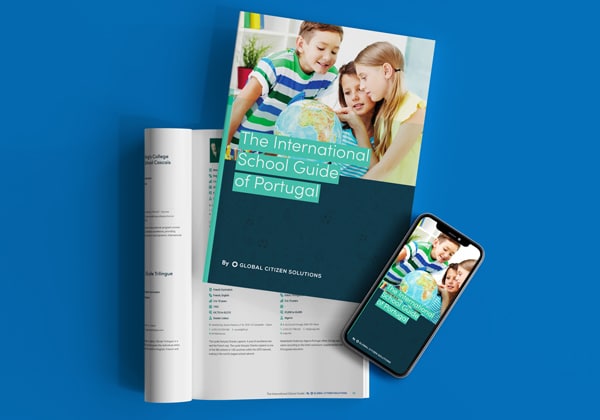 So, why has this guide on international schools in Portugal been created?
Simply put, it has been developed based on our client's interests and on increased demand for such a resource. We have created this international school guide in collaboration with specialists in the field to provide you with an expert opinion on the education system in Portugal and to help you explore the range of different options on the table.
Our International School Guide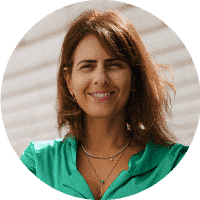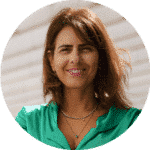 A word from Patricia Casaburi, CEO at Global Citizen Solutions.
"Throughout their lives, there are some difficult decisions you will have to make for your child/children, however, choosing a suitable school is arguably one of the most important."
"All your questions will be answered," [in our International School Guide] which will arm you with crucial information on,"the steps involved in this exciting chapter for you and your child/ children. The key things to remember are; do your research, visit schools, and, most importantly, trust your instincts."
Some top tips to consider:
Start the search early as school places can fill up fast
Understand the curriculum options and how they will impact your child's learning in the long run
Visit all the schools that you are interested in – this is the best way to get a feel for them
Apply to at least three schools, its best to hedge your bets
Bear in mind that what works for one family may not work for you
Seek professional assistance to find the schools that best match your expectations and educational goals
In our International School Guide, we'll provide you with everything you need to know about the education system in Portugal, inducing how to navigate the booming international school market in Portugal, interactive maps of the location of the international schools across the country, and a complete list of these schools, from Braga in the north to the Algarve in the south.
Below we've outlined why Portugal has become such a sought-after location by families.
Why choose Portugal?
Cities like Lisbon and Porto combine old-world architecture, independent boutique shops, and a vibrant arts and culture scene with access to a multitude of outdoor activities. The energy is unpretentious, relaxed, and safe, with family festivals throughout the year. With this said, you'll be able to find excellent international schools across the country.
Residence in Portugal can be obtained through a number of different methods, among them is the highly popular Golden Visa program.
What can international schools in Portugal offer my child?
Choosing a school in a foreign country can be challenging for parents who want the best for their children's future. On the positive side, education in Portugal is of a high standard, with plenty of reputable international schools to choose from.
Some families choose international schools in Portugal because they focus on children becoming curious and collaborative individuals. Other international schools excel in STEM subjects or place an emphasis on arts and music.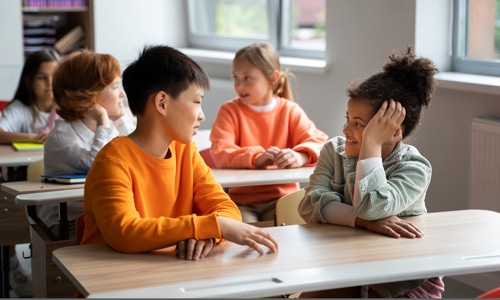 Thinking about the future
It's at school that children develop tools to conquer the rapidly changing job market. With high-quality public and private education, renowned educational institutions can be found in abundance across the country.
How do I find the ideal school for my child?
The journey of choosing your child's school can be stressful and exhausting. You will need to visit schools, talk to teachers and principals, read up on the school curriculum, and take into account your child's abilities and personality, to find the perfect match.
The choice can be made easier if you know where to start. To help you, the Global Citizen Solutions team in Portugal has launched their International School Guide, which will provide you with a complete list of schools in the country, plus a checklist with top tips.
The number and locations of International Schools in Portugal

Locations of International Schools in Lisbon Neighborhoods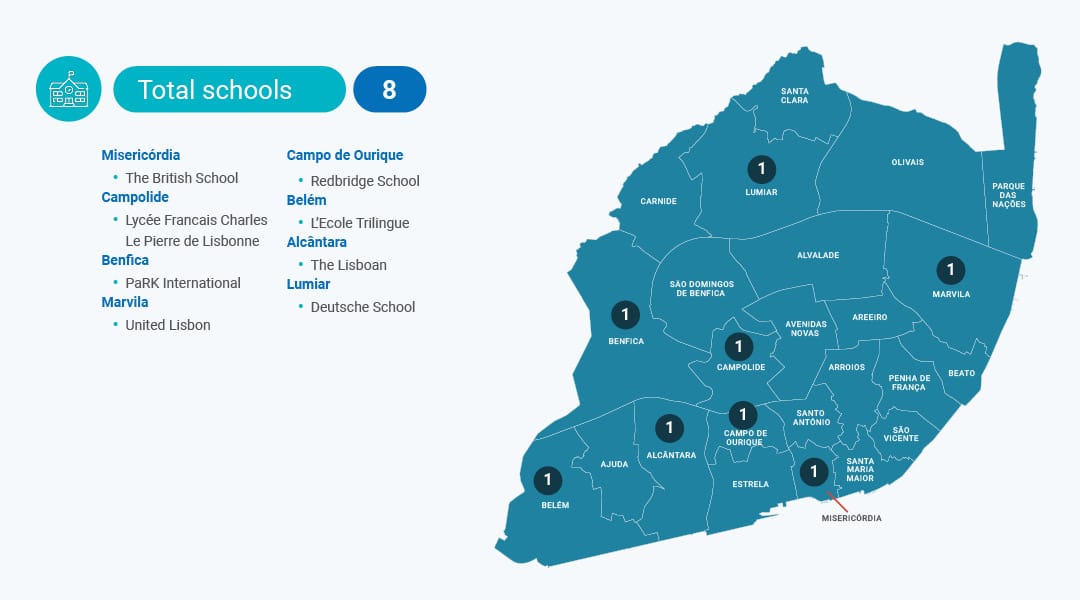 International Schools in the Greater Lisbon Area
(Cascais/Estoril/Sintra/Oeiras/Carcavelos)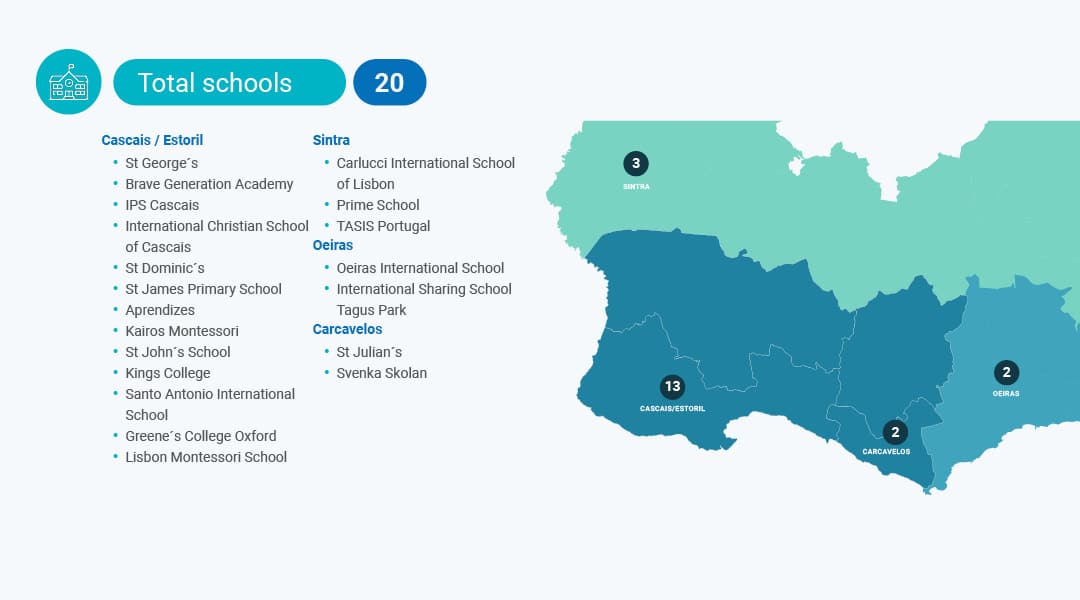 International Schools in the Algarve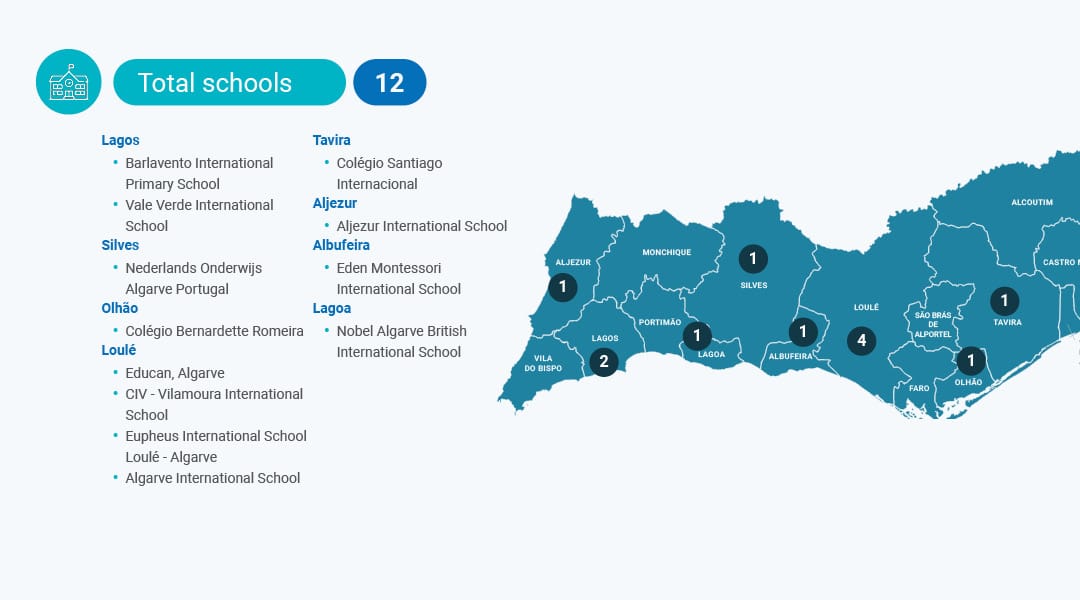 International Schools in other regions of Portugal

Frequently Asked Questions About International Schools in Portugal
What are the international schools in Lisbon?
There are 28 international schools in the Greater Lisbon region alone, including the British School of Lisbon, Lycée Francais Charles Le Pierre de Lisbonne, and The Lisboan.
What are the international schools in Porto?
There are four international schools in Porto, including CLIP – Oporto International School, Oporto British School, and Lycée Français International de Porto – LFIP.
What are the international schools in the Algarve?
There are 12 international schools in the Algarve, including the Nobel Algarve British International School, Vale Verde International School, Colegio Santiago Internacional, CIV – Vilamoura International School, and Aljezur International School.
How can I choose the best international school in Portugal?
The choice of the best international school, whether in Portoa, Lisbon, or the Algarve will depend on the priorities chosen by the parents for the education of their child. You should also take into account your new location and your family's lifestyle.
---