In an increasingly globalized world, many individuals seek to expand their horizons by obtaining citizenship in a foreign country. One coveted destination is Portugal, known for its rich history, beautiful landscapes, warm climate, and high quality of life.
As a part of the European Union, holding the Portugal citizenship opens the door to numerous benefits. As a Portuguese national, you can enjoy several benefits, including the freedom to live, work, study, and travel freely throughout the European Union.
But how does one go about acquiring Portuguese citizenship? Whether you're interested in gaining citizenship through marriage, descent, investment, or residency, this comprehensive guide covers all you need to know about the process, requirements, benefits, and more.
Read on to learn how to embark on your journey to obtain Portuguese nationality.
Top Benefits of Becoming a Portuguese Citizen
Portuguese citizenship comes with several privileges that make it highly desirable. These benefits cover a range of areas, including travel, work, study, healthcare, and more.
Visa-free travel and European Union (EU) perks
One of the most significant benefits of being a Portuguese national is the right to travel visa-free or have visa-on-arrival access to 188 destinations worldwide.
Portugal is a European Union Country. This means that Portuguese citizens are also citizens of the EU. Hence, you can freely travel, live, work, and study in any EU or European Economic Area (EEA) country without requiring any additional permits or visas.
See: Portugal Passport Visa-Free Countries
Free access to Portugal's quality healthcare and schooling
You can access Portugal's acclaimed social security system by becoming a Portuguese citizen. Portugal is known for its robust healthcare system and quality education, and as a Portuguese citizen, you also enjoy these privileges.
Portuguese nationals can also access free education in some of the world's premier institutions and take advantage of government-sponsored healthcare programs.
High quality of life and a low cost of living
Portugal offers a high quality of life thanks to its pleasant climate, safe environment, rich cuisine, and cultural heritage. Besides, Portugal has a relatively lower cost of living compared to other EU countries, making it an affordable choice for many.
Employment opportunities
A Portuguese passport is your permanent identity for holding a Portuguese citizenship for life. It grants you full-time or part-time employment opportunities without needing any additional work permit.
Portugal passport "power"
Portuguese citizens enjoy extensive global access. A Portuguese passport is a valuable travel document with visa-free entry to 174 countries. According to the Global Passport Index curated by Global Citizen Solutions, Portugal holds the 31st spot overall. Diving deeper into the index, it's noteworthy that the Portuguese passport secures the 12th position in the Enhanced Mobility Index and ranks 13th in the Quality of Life Index. In essence, holding a Portuguese passport is highly beneficial and powerful for global mobility.
Portuguese Citizenship Requirements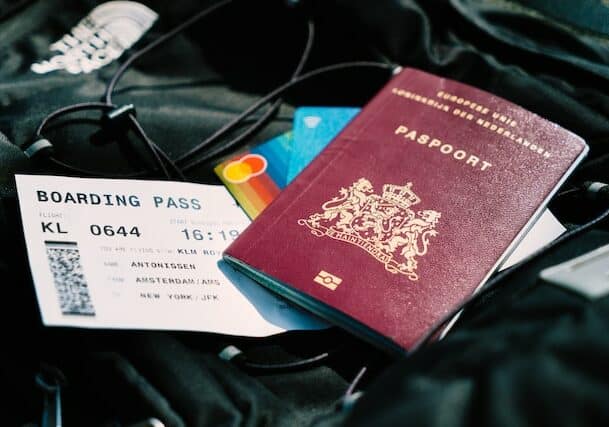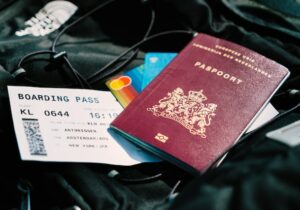 Foreign nationals may become citizens by naturalization after living in Portugal for more than five years and showing proficiency in Portuguese. One exception to this rule is if you are married to or in a de facto union with a Portuguese citizen. In that case, you can apply for Portuguese citizenship without fulfilling the five-year residency requirement. You'll also need to provide birth certificates for both parties.
If you are applying for Portugal citizenship as a legal resident, your application should include a criminal record certified by SEF (Portuguese Immigration and Borders Service), evidence of your fluency in the Portuguese language, a clean health record, and proof of your Portuguese residency. The language fluency requirement involves passing the CIPLE exam, which tests applicants' ability to understand and use everyday Portuguese expressions.
How To Get Portuguese Citizenship: The Main Routes
The main paths to citizenship in Portugal today are through as the following:
Portuguese citizenship through marriage
After being married to or in a non-marital relationship with a Portuguese citizen for three years, you can apply for Portuguese citizenship. You're required to provide documents proving your relationship (e.g. a marriage certificate) and union with the Portuguese community. There is no minimum residency requirement for this route. Your citizenship application remains valid even if you divorce or separate in the future.
Portuguese citizenship by descent
You can acquire Portuguese citizenship by descent if you have Portuguese parents or at least one Portuguese parent. Portuguese Nationality Law recognizes nationality through jus sanguinis (derived from Portuguese ancestors) or territorial (if the child was born in Portuguese territory).
To acquire citizenship through this route, you have your parent's birth certificate stating that they were born in Portugal.
The Portuguese Government also lets you apply for Portuguese citizenship by descent if you have a Portuguese grandparent. 
Portuguese citizenship by investment
The Portugal Golden Visa investment program is another route to Portuguese citizenship. This visa scheme speeds up the process for foreigners and non-EU/EEA citizens to obtain a residence permit in Portugal. Golden Visa holders are granted a temporary residence permit in exchange for making a qualified investment. After five years of maintaining the temporary permit and their investment, Golden Visa holders can then apply for citizenship or permanent residence.
Other visas like D3, D7, and D8 follow a similar process but do not require an investment.
Portuguese citizenship for Sephardic Jews and residents of former Portuguese territories
Individuals of Sephardic Jewish heritage, whose ancestors were expelled from the Iberian Peninsula during the Inquisition era, are eligible to claim Portuguese citizenship. This is possible due to the Sephardic Portuguese Jewish community.
To be eligible, you'll need to trace your family tree back far enough to show that you have Sephardic Jewish ancestry. There are other evidences you can use to prove your Portuguese-Jewish ancestry. To learn more, please read our article: Portuguese citizenship for Sephardic Jews.
Individuals who were born in Portugal (i.e., birth naturalization) and who currently reside in territories that were once under Portuguese rule are eligible to retain their Portuguese citizenship. Similarly, individuals born in former Portuguese colonies who have been long-term residents in Portugal are also allowed to maintain their citizenship status. You must present your birth certificate in order to obtain Portuguese citizenship through this route.
Portugal citizenship: the naturalization route
If you are not eligible for citizenship by birth or descent, you may be able to apply for citizenship through naturalization.
Living legally in Portugal for at least five years is one of the main routes to obtaining Portuguese nationality. This process, called naturalization, requires an applicant to hold a legal residence permit during this period.
Temporary and permanent residence permits
Foreign nationals residing in Portugal usually start with a temporary residence permit, valid for one year and renewable for two-year periods. After five years of holding a temporary residence permit, you're eligible to apply for a permanent residence permit. It's important to note that both these residence permits count towards the five-year residency requirement for naturalization.
Naturalization Through the Five-Year Residency Requirement
Let's delve deeper into the visa and permit types you may utilize to fulfill the requirements of the naturalization route.
Portugal Golden Visa program
Portugal is one of several European countries that offers a residence permit to those who invest in Portugal.
Portugal's Golden Visa Program offers non-EU nationals an opportunity to invest in Portugal and, in return, receive a fast-tracked Portuguese residence permit. This permit allows holders and their families to live, work, and study in Portugal and freely travel within the Schengen Area. After five years of residency, Golden Visa holders can apply for permanent residency or citizenship.
Golden Visa Update: October 2023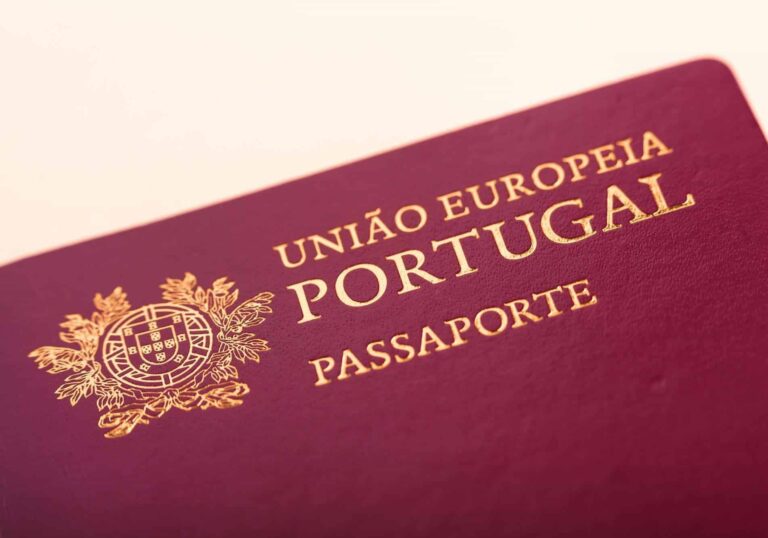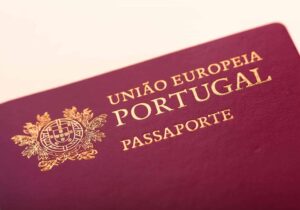 The Portugal Golden Visa program has recently undergone substantial changes. The new legislation is now in effect, and it's crucial to note that real estate investments and the capital transfer option no longer qualify for the program.
For more information, including continuous updates on this visa category, please refer to our articles: Portugal Golden Visa Ending: Everything We Know So Far and Golden Visa Changes.
However, several attractive investment routes, such as investment funds and artistic donations, still maintain their eligibility for the program. They are as follows:
Fund Subscription: Make a contribution to a qualified investment fund worth at least €500,000
Investment or donation in the arts or reconstruction of national heritage with a donation of at least €250,000 (Read more: Portugal's Cultural Production Golden Visa)
Scientific Research: Science or Technology research contribution of at least €500,000
Creation of ten jobs: Creation and maintenance of ten jobs during the required period
Share capital and job creation: Incorporation of a company or reinforcement of a company's share capital, in either case with an investment of €500,000, combined with the creation of five or maintaining ten jobs (5 of them permanent)
Eligibility criteria: What conditions must be met for the Portuguese Golden Visa?
For consideration in the Portuguese Golden Visa program, applicants need to meet certain conditions:
Mandatory residence time: During the first year of the residency visa, a minimum of seven days must be spent in Portugal, followed by a minimum of 14 days in each subsequent two-year period. After a five-year term, applicants can apply for permanent residency or citizenship.
Making and sustaining a valid investment for five years: Applicants are required to make and sustain a valid investment in Portugal for five years, such as establishing permanent jobs or contributing to private scientific research bodies. The minimum investment amount can be as low as €250,000, but it varies based on the type of investment.
Appropriate documentation must be presented when applying for the Portuguese Golden Visa. This involves legalizing and translating documents and paying corresponding fees.
The required documents for the Golden Visa include the following:
A filled Portuguese Golden Visa application form.
Valid passport and travel documents.
A title deed or contract for the acquired property or a signed promissory contract with an attached proof of deposit payment.
A declaration from a Portuguese bank confirming the transfer of funds.
Health insurance valid in Portugal.
A certificate of clean criminal record or a police clearance letter from the applicant's home country
A completed form allowing the SEF (Portuguese Immigration and Borders Service) to obtain a copy of your Portuguese criminal records.
A declaration stating that the investment requirements have been met.
Documents confirming good standing with the Portuguese Tax and Customs Authority and Social Security system, issued within 45 days before the online application.
Proof of payment for your application processing fee.
The criminal record certificate or police clearance letters should be issued no more than 90 days before the application submission, while all other certificates should be issued no more than 180 days prior to your application.
Bank Account and NIF Number: Applicants also need to open a Portuguese bank account and acquire a NIF (Tax Identification Number).
The NIF number is essential for any financial transactions in Portugal, such as opening a Portuguese bank account, buying property, renting a home, employment, and signing any contract. The NIF is also required when applying for a Golden Visa.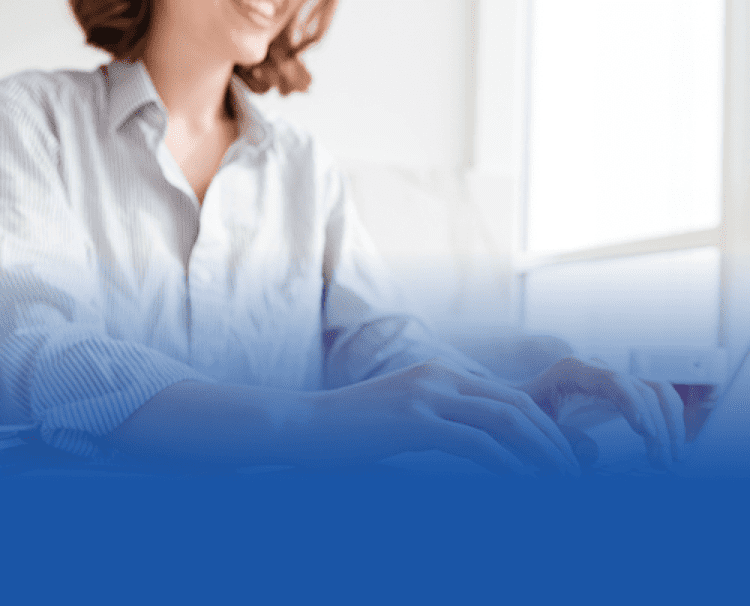 D3 Visa
The D3 Visa is intended for highly qualified professionals looking to work in Portugal. These could be individuals with a job offer or a binding contract from a Portuguese employer. After five years of residing in Portugal with a D3 Visa, you can apply for citizenship.
D7 Visa
The D7 Visa, also known as the Passive Income Visa or Retirement Visa is for individuals who can demonstrate regular income from pensions, rental income, financial investments, or other sources. The visa provides a pathway to permanent residency and citizenship after five years.
See: Global Citizen Solutions for your D7 Portugal Application
D8 Visa
The D8 Visa, also regarded as the Digital Nomad Visa, is designed for entrepreneurs intending to invest in a business or start a business in Portugal. After five years of legal residency, D8 Visa holders can apply for Portuguese citizenship.
In all cases, to be eligible for naturalization, in addition to the residency requirement, you must demonstrate ties to the Portuguese community, have sufficient knowledge of the Portuguese idiom, and maintain a clean criminal record.
Dual Citizenship in Portugal
Portuguese nationality law permits dual citizenship, meaning you can become a Portuguese citizen without renouncing your original citizenship. However, verifying if your home country permits multiple citizenships is important.
Portuguese citizenship eligibility
Remember that, to be eligible for Portuguese citizenship, you must have lived in Portugal for at least five years as a legal resident or have been married or living in a non-marital partnership with a Portuguese national for over three years. Furthermore, you must show proficiency in the Portuguese language, maintain a clean criminal record, and present evidence of your Portuguese residency.
How to Apply for Portuguese Citizenship? 
Portuguese citizenship application process:
If you want to get Portuguese citizenship, there are a few steps you'll need to take. 
Fill out the application form 

Submit all the necessary documents with the application fees 

Send your application along with all supporting documentation to the Portuguese Consulate (if you're applying from your home country) or the Registry Office (if you're applying from Portugal) for processing 
Once you have submitted your application form, it will be processed by the Registry Office, which will decide whether or not they believe that you qualify for citizenship. 
In case you are not eligible for citizenship, you will be informed by the Registry Office and given a reason why. 
If you are eligible, the Registry Office will send you an official letter of congratulations and inform you that your application has been approved.  
How do I get a Portuguese passport?
Obtaining a Portuguese passport entails going through certain processes, often starting with either being born to a Portuguese parent or acquiring Portuguese nationality through residency or marriage.
Ancestry: If one or both of your parents or grandparents are Portuguese, you are eligible for Portuguese citizenship and hence a passport. If you are of Sephardic Jewish ancestry, you may also be eligible for Portuguese citizenship, as Portugal offers citizenship to descendants of Sephardic Jews expelled during the Inquisition.
Birth: Portugal amended its Birthright Citizenship to include people born in the country to non-Portuguese parents, but if their parents have legally resided in Portugal for a minimum of five years, they qualify for Portuguese citizenship.
Marriage: If you're married to someone with Portuguese nationality for at least three years, you can apply for citizenship. Note that you might have to prove sufficient knowledge of the Portuguese language.
Residency: If you've legally resided in Portugal for six years, including one year with a permanent valid residence permit, you can apply for citizenship. You also need to demonstrate sufficient knowledge of Portuguese.
After acquiring citizenship, you're eligible to get a Portuguese passport. To do this:
Visit a local citizen's shop ("Loja do Cidadão") or a registry office ("Conservatória do Registo Civil") in Portugal. If you're abroad, visit the nearest Portuguese embassy or consulate.
Provide all necessary documentation, including a valid identification document (like your citizen's card or identity card), two recent, identical color photographs, and a valid Portuguese citizen card or an expired Portuguese passport.
Pay the application fee.
Your application will be processed, and if approved, your passport should be issued in a few days (in Portugal) or a few weeks (abroad).
Remember that Portuguese law stipulates that dual citizens must enter and leave the country on their Portuguese passport.
Working with an immigration lawyer
Please note that hiring a knowledgeable immigration lawyer when pursuing Portuguese citizenship has several benefits and can make the process easier for you.
Immigration lawyers are well-versed in the complexities of immigration and citizenship laws. They have experience in navigating the legal processes, ensuring that your application is complete and in compliance with all requirements.
They can also assess your eligibility, offer advice on the best path to citizenship, and help you overcome potential hurdles.
Also, citizenship applications often require extensive documentation. Immigration lawyers can help you gather and prepare the necessary paperwork, reducing the chances of errors or omissions.
How Global Citizen Solutions Can Help You Obtain Portuguese Citizenship
Global Citizen Solutions is a specialized investment migration advisory firm dedicated to guiding individuals in finding the most suitable residency or citizenship through investment programs. Our mission is to help you secure your future and enhance your global mobility. Feel free to contact us to explore how we can assist in achieving your citizenship or residency goals.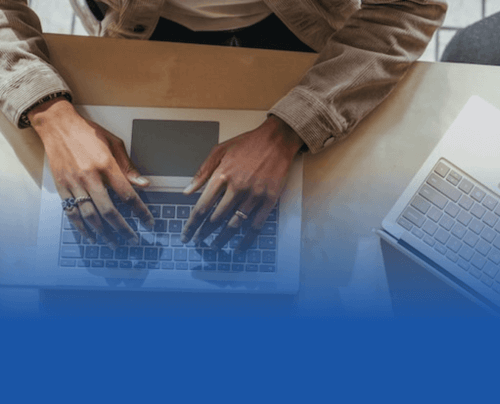 Why choose Global Citizen Solutions for your Immigration Visa?
GLOBAL APPROACH BY LOCAL EXPERTS
GCS has offices located across Portugal.
Members of the US-Portugal and UK-Portugal Chambers of Commerce in Portugal, and the Investment Migration Council (IMC).
Our expert team can help you throughout your journey to secure your Visa. 
100% APPROVAL RATE
Our successful track record in applications provides reassurance to applicants. 
We have helped clients from more than 35 countries secure residency in Portugal.
ALL-ENCOMPASSING SOLUTION
With a single channel of communication, our approach ensures that you have complete clarity on your application. 
Our BeGlobal® Onboarding System allows for a total flow of information.
TRANSPARENCY AND PRIVACY
Our pricing is clear and detailed, you will not face any hidden costs.
All data is stored within a GDPR-compliant database on a secure SSL-encrypted server.
Frequently Asked Questions About Portuguese Citizenship 
Can a US citizen get citizenship in Portugal?
Yes, a US citizen can acquire Portuguese citizenship. The most common routes include five years of legal residence after securing a visa, being married to someone with Portuguese nationality, investing in Portugal under the Golden Visa Program, or having Portuguese ancestry.
Does Portugal give citizenship easily?
The process of obtaining Portuguese nationality involves fulfilling certain requirements and going through legal procedures, which can be complex and time-consuming. However, compared to many countries, Portugal has several pathways to obtain citizenship, including through ancestry, having a Portuguese parent, marriage, investment, and after five years of legal residency.
How do I get dual Portuguese citizenship?
To obtain dual Portuguese citizenship, you first need to qualify for Portuguese nationality through one of the available routes like legal residency in Portugal for at least five years, marriage to a person with Portuguese nationality, Portuguese descent, or significant investment (Golden Visa Program).
Once you have met the requirements and your application for Portuguese citizenship is approved, you can hold a second citizenship, assuming your current country of citizenship allows dual nationality. You should always check the rules of your current country of citizenship before proceeding.
Can a US citizen have dual citizenship with Portugal?
Indeed, a US citizen can indeed obtain dual citizenship with Portugal. This is because both nations recognize and allow second citizenship, permitting individuals to hold two valid passports and enjoy the rights and benefits accorded to citizens in each country.
The process for obtaining Portuguese nationality, and thus second citizenship, varies depending on your situation. It could be through descent, marriage, birth, or after legally residing in Portugal for a period of six years, including one year with a permanent valid residence permit.
However, there are responsibilities tied to holding dual citizenship in Portugal. You must comply with the laws and regulations of both countries, which includes tax obligations. US citizens, regardless of citizenship status, must file annual US income tax returns. And while in Portugal, dual citizens are generally subject to Portuguese taxation.
Lastly, it's important to remember that, as a dual citizen, when in either country, you're generally treated as a citizen of that specific country. This means that your rights and protections as a citizen of the other country may be limited. For example, the US Embassy may not intervene in legal matters if you're in Portugal.
In summary, while dual citizenship with the US and Portugal provides numerous benefits, it's also important to understand the responsibilities and potential limitations that come with it.