If you're considering getting a second passport, and are searching for a strong passport without having to give up on your current one, then the Portugal passport is an excellent option for you. 
The Portuguese passport ranks number 3, based on its mobility score under the Passport Index which makes it one of the most "powerful" passports in the world. With this excellent ranking, the Portuguese passport allows its holder to have visa-free travel to 186 countries, as per the last update on May 2022. 
As a means to measure a passport ranking, last year Global Citizen Solutions unveiled its very own Global Passport Index, which looks beyond simple mobility as a metric to measure a country's passport. Using a quantitative approach, we included investment opportunities and quality of life indicators, alongside visa-free travel. 
Once you're a Portugues Passport holder, you will enjoy the same civil benefits as a Portuguese citizen, and you will have the right to live and work in any of the 27 European countries. 
Read more about the Portuguese Passport and how to get it.
With many options available to get a Portuguese passport, we would like to tell you more about the popular Golden Visa Program, one of the easiest options for expats to gain residency, and ultimately citizenship.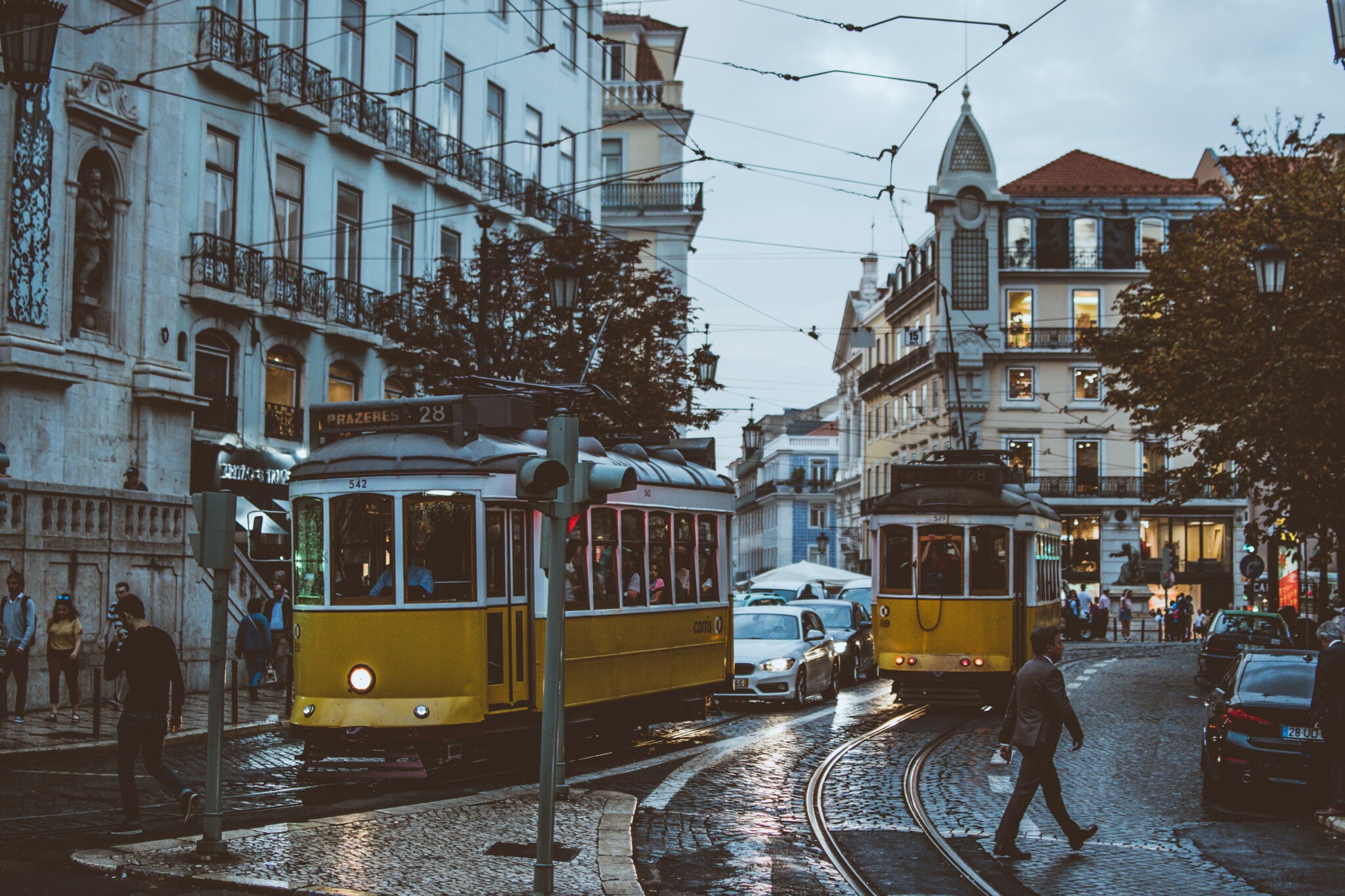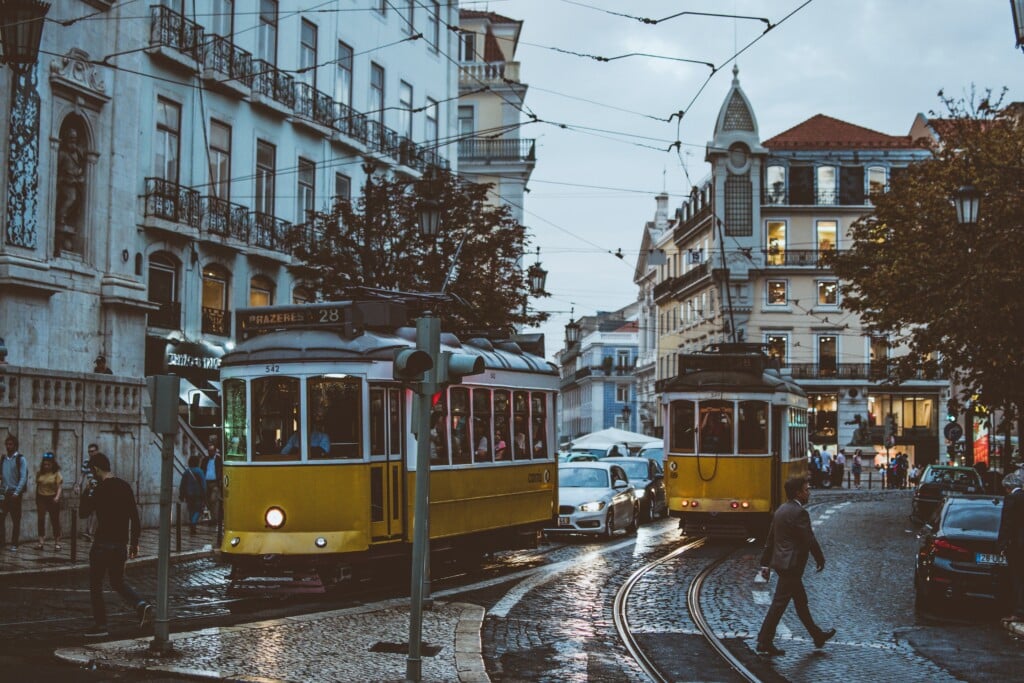 Portugal Golden Visa — Program overview
The Portugal Golden Visa Program has proven to be the most popular residency-by-investment program in Europe for non-European citizens who seek a new passport. Expats are attracted to this program due to its flexibility, visa-free travel inside the Schengen Area, and the multitude of other benefits. 
The Portugal Golden Visa grants the opportunity for non-Eu citizens to get a Portuguese passport after at least five years of residency and by investing in the country.  You can get the Portugal Golden Visa through different available options, such as investments in real estate, investment funds, investment in a business and job creation, or transfer of capital to the country, plus through other means. 
Not only will you have the right to live and work in any European country when you have the Portugal Golden Visa but also your family members will be able to reap the benefits alongside you. The Portugal Golden Visa gives you the right as a resident and taxpayer to get a resident permit for your family members as well. This family reunification includes spouse, legitimate children, children born outside marriage (despite their age), and parents of the main applicant and/or spouse. Each member will have his/her separate documents that confirm their residency in the country which will allow them to move freely inside or outside Portugal, which will expand the travel opportunities for all the family members The Portugal Golden Visa provides an excellent opportunity to expand your families' freedoms and opportunities. Interested to find out more about the Portugal Golden Visa Program? 
Here is our Portugal Golden Visa: A Complete Step-by-Step Guide 2022.
Portugal Passport Visa-Free Countries list 2022
As previously mentioned, the Portuguese passport grants visa-free travel to 186 countries around the world, including the UK. It is also worth mentioning that the list of visa-free countries is calculated to reflect the number of countries Portugal passport holders can enter without a visa, through a visa on arrival, and through the eTA.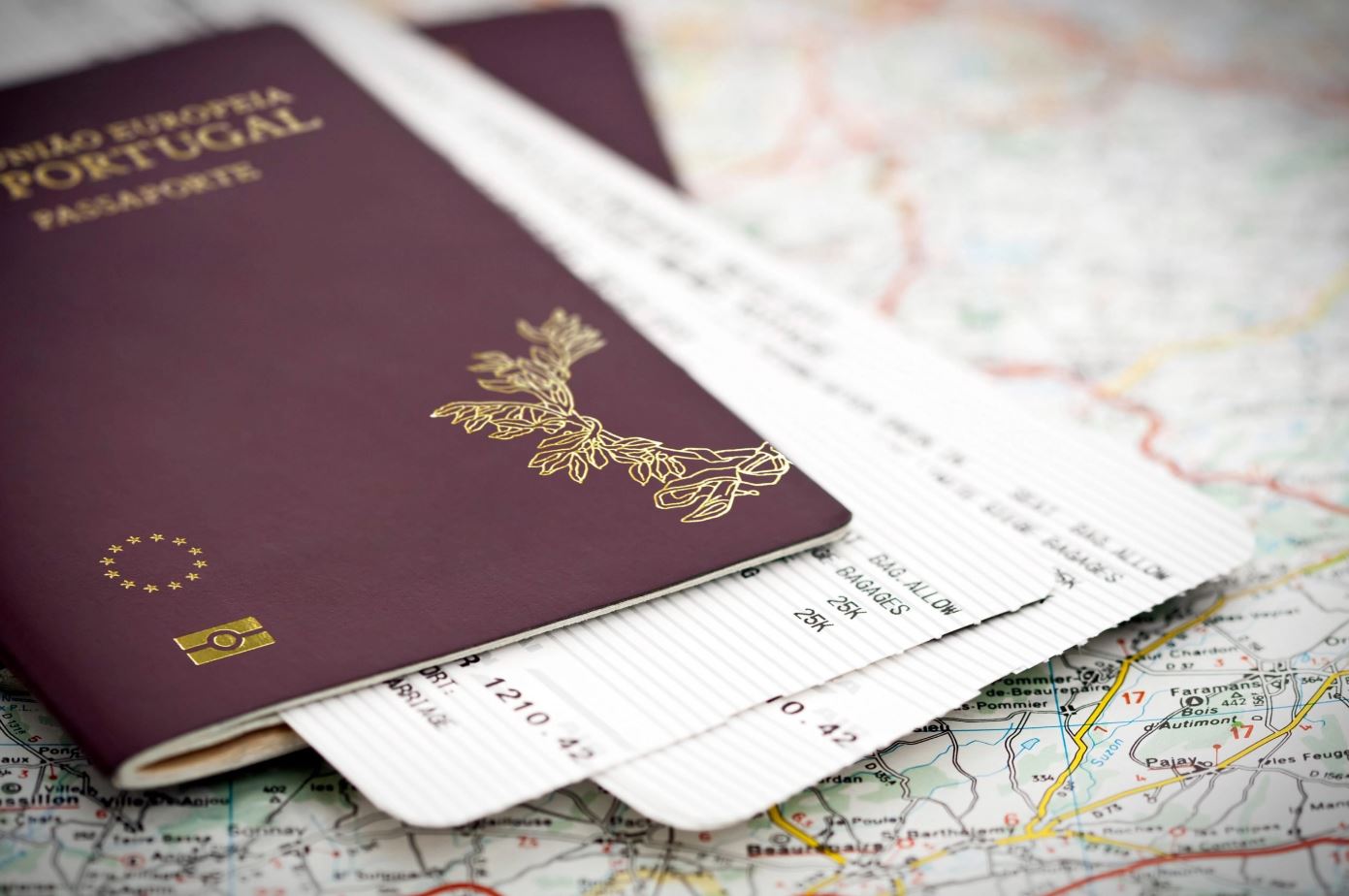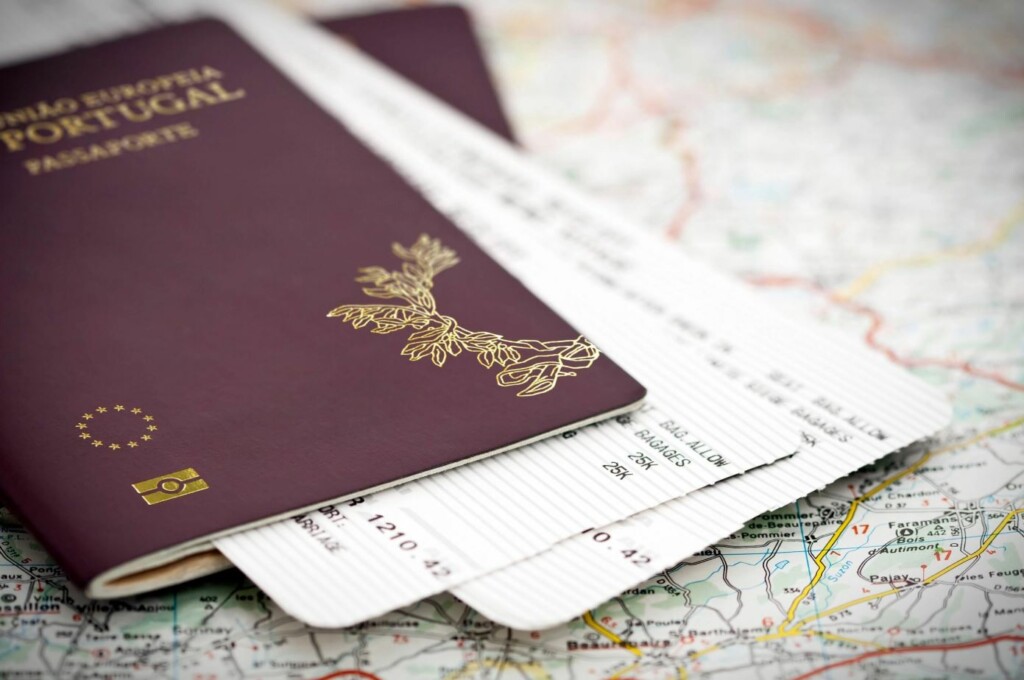 In the coming table, you will find up-to-date information on tt the visa-free countries that are accessible to Portugal passport holders. In addition, you will also find the accessible countries with visa-on-arrival or an eTA and even the countries that require a visa before arriving (online or physical). 
| | | | | | | |
| --- | --- | --- | --- | --- | --- | --- |
| Country | Visa-free access | Visa-on arrival | eTA | Visa online | Visa required | Duration of stay |
| Afghanistan | | | | | ✓ | |
| Albania | ✓ | | | | | 90 days |
| Algeria | | | | | ✓ | |
| American Samoa | | | ✓ | | | |
| Andorra | ✓ | | | | | |
| Anguilla | ✓ | | | | | |
| Antigua and Barbuda | ✓ | | | | | 180 days |
| Argentina | ✓ | | | | | 90 days |
| Armenia | ✓ | | | | | 180 days |
| Aruba | ✓ | | | | | |
| Australia | | | ✓ | | | 90 days |
| Austria | ✓ | | | | | |
| Azerbaijan | | | | ✓ | | 30 days |
| Bahamas | ✓ | | | | | 90 days |
| Bahrain | | ✓ | | ✓ | | 30 days |
| Bangladesh | | ✓ | | | | 30 days |
| Barbados | ✓ | | | | | 90 days |
| Belarus | ✓ | | | | | 30 days |
| Belgium | ✓ | | | | | |
| Belize | ✓ | | | | | |
| Benin | | | | ✓ | | |
| Bhutan | | | | | ✓ | |
| Bolivia | ✓ | | | | | 90 days |
| Bosnia and Herzegovina | ✓ | | | | | 90 days |
| Botswana | ✓ | | | | | 90 days |
| Brazil | ✓ | | | | | 90 days |
| Brunei | ✓ | | | | | 90 days |
| Bulgaria | ✓ | | | | | |
| Burkina Faso | | ✓ | | | | 30 days |
| Burundi | | | | | ✓ | 30 days |
| Cambodia | | | | ✓ | | 30 days |
| Cameroon | | | | | ✓ | |
| Canada | | | ✓ | | | 180 days |
| Cape Verde | ✓ | | | | | 30 days |
| Central African Republic | | | | | ✓ | |
| Chad | | | | | ✓ | |
| Chile | ✓ | | | | | 90 days |
| China | | | | | ✓ | |
| Colombia | ✓ | | | | | 90 days |
| Comoros | | ✓ | | | | 45 days |
| Congo | | | | | ✓ | |
| Congo (Dem. Rep.) | | | | ✓ | | 45 days |
| Cook Islands | ✓ | | | | | |
| Costa Rica | ✓ | | | | | 90 days |
| Cote d'Ivoire (Ivory Coast) | | | | | ✓ | |
| Croatia | ✓ | | | | | |
| Cuba | | | | | ✓ | 30 days |
| Curacao | ✓ | | | | | |
| Cyprus | ✓ | | | | | |
| Czech Republic | ✓ | | | | | |
| Denmark | ✓ | | | | | |
| Djibouti | | | | ✓ | | |
| Dominica | ✓ | | | | | 180 days |
| Dominican Republic | ✓ | | | | | |
| Ecuador | ✓ | | | | | 90 days |
| Egypt | | ✓ | | ✓ | | 180 days |
| El Salvador | ✓ | | | | | 90 days |
| Equatorial Guinea | | | | | ✓ | |
| Eritrea | | | | | ✓ | |
| Estonia | ✓ | | | | | |
| Eswatini | ✓ | | | | | 30 days |
| Ethiopia | | ✓ | | ✓ | | |
| Falkland Islands | ✓ | | | | | |
| Faroe Islands | ✓ | | | | | |
| Fiji | ✓ | | | | | 120 days |
| Finland | ✓ | | | | | |
| France | ✓ | | | | | |
| French Guiana | ✓ | | | | | |
| French Polynesia | ✓ | | | | | |
| French West Indies | ✓ | | | | | |
| Gabon | | ✓ | | ✓ | | 90 days |
| Gambia | ✓ | | | | | 90 days |
| Georgia | ✓ | | | | | 360 days |
| Germany | ✓ | | | | | |
| Ghana | | | | | ✓ | |
| Gibraltar | ✓ | | | | | |
| Greece | ✓ | | | | | |
| Greenland | ✓ | | | | | |
| Grenada | ✓ | | | | | 90 days |
| Guam | | | ✓ | | | |
| Guatemala | ✓ | | | | | 90 days |
| Guinea | | | | ✓ | | 90 days |
| Guinea-Bissau | | ✓ | | ✓ | | 90 days |
| Guyana | ✓ | | | | | 90 days |
| Haiti | ✓ | | | | | 90 days |
| Honduras | ✓ | | | | | 90 days |
| Hong Kong | ✓ | | | | | 90 days |
| Hungary | ✓ | | | | | |
| Iceland | ✓ | | | | | |
| India | | | | ✓ | | 30 days |
| Indonesia | | ✓ | | | | 30 days |
| Iran | | | | ✓ | | 30 days |
| Iraq | | ✓ | | | | 60 days |
| Ireland | ✓ | | | | | |
| Israel | ✓ | | | | | 90 days |
| Italy | ✓ | | | | | |
| Jamaica | ✓ | | | | | 30 days |
| Japan | ✓ | | | | | 90 days |
| Jordan | | ✓ | | | | |
| Kazakhstan | ✓ | | | | | 30 days |
| Kenya | | | | ✓ | | 90 days |
| Kiribati | ✓ | | | | | 120 days |
| Kosovo | ✓ | | | | | 90 days |
| Kuwait | | | | ✓ | | 90 days |
| Kyrgyzstan | ✓ | | | | | 60 days |
| Laos | | ✓ | | ✓ | | 30 days |
| Latvia | ✓ | | | | | |
| Lebanon | | ✓ | | | | 30 days |
| Lesotho | ✓ | | | | | 14 days |
| Liberia | | | | | ✓ | |
| Libya | | | | | ✓ | |
| Liechtenstein | ✓ | | | | | |
| Lithuania | ✓ | | | | | |
| Luxembourg | ✓ | | | | | |
| Madagascar | | ✓ | | ✓ | | 90 days |
| Malawi | | ✓ | | ✓ | | 30 days |
| Malaysia | ✓ | | | | | 90 days |
| Maldives | | ✓ | | | | 30 days |
| Mali | | | | | ✓ | |
| Malta | ✓ | | | | | |
| Marshall Islands | ✓ | | | | | |
| Mauritania | | ✓ | | | | |
| Mauritius | ✓ | | | | | 90 days |
| Mayotte | ✓ | | | | | |
| Mexico | ✓ | | | | | 180 days |
| Micronesia | ✓ | | | | | |
| Moldova | ✓ | | | | | 90 days |
| Monaco | ✓ | | | | | |
| Mongolia | | | | ✓ | | 30 days |
| Montenegro | ✓ | | | | | 90 days |
| Morocco | ✓ | | | | | |
| Mozambique | | ✓ | | | | 30 days |
| Myanmar | | | | | ✓ | |
| Namibia | ✓ | | | | | 90 days |
| Nauru | | | | | ✓ | |
| Nepal | | ✓ | | | | 90 days |
| Netherlands | ✓ | | | | | |
| New Caledonia | ✓ | | | | | |
| New Zealand | | | ✓ | | | 90 days |
| Nicaragua | ✓ | | | | | 90 days |
| Niger | | | | | ✓ | |
| Nigeria | | ✓ | | | | |
| Niue | ✓ | | | | | |
| Norfolk Island | | | ✓ | | | |
| North Korea | | | | | ✓ | |
| North Macedonia | ✓ | | | | | 90 days |
| Northern Mariana Islands | | | ✓ | | | |
| Norway | ✓ | | | | | |
| Oman | | ✓ | | ✓ | | 14 days |
| Pakistan | | | | ✓ | | |
| Palau | ✓ | | | | | 90 days |
| Palestinian Territories | ✓ | | | | | |
| Panama | ✓ | | | | | 180 days |
| Papua New Guinea | | ✓ | | ✓ | | 60 days |
| Paraguay | ✓ | | | | | 90 days |
| Peru | ✓ | | | | | 90 days |
| Philippines | ✓ | | | | | 30 days |
| Poland | ✓ | | | | | |
| Puerto Rico | | | ✓ | | | |
| Qatar | ✓ | | | | | 90 days |
| Reunion | ✓ | | | | | |
| Romania | ✓ | | | | | |
| Russia | | | | | ✓ | |
| Rwanda | | ✓ | | ✓ | | 30 days |
| Saint Kitts and Nevis | ✓ | | | | | 90 days |
| Saint Lucia | ✓ | | | | | 90 days |
| Samoa | ✓ | | | | | 90 days |
| San Marino | ✓ | | | | | |
| Sao Tome and Principe | ✓ | | | | | 15 days |
| Saudi Arabia | | ✓ | | ✓ | | 90 days |
| Senegal | ✓ | | | | | 90 days |
| Serbia | ✓ | | | | | 90 days |
| Seychelles | | ✓ | | | | 90 days |
| Sierra Leone | | ✓ | | | | 30 days |
| Singapore | ✓ | | | | | 90 days |
| Slovakia | ✓ | | | | | |
| Slovenia | ✓ | | | | | |
| Solomon Islands | ✓ | | | | | |
| Somalia | | ✓ | | | | 30 days |
| South Africa | ✓ | | | | | 90 days |
| South Korea | | | ✓ | | | 60 days |
| South Sudan | | | | ✓ | | |
| Spain | ✓ | | | | | |
| Sri Lanka | | | ✓ | | | 30 days |
| St. Vincent and the Grenadines | ✓ | | | | | 30 days |
| Sudan | | | | | ✓ | |
| Suriname | | | | ✓ | | 90 days |
| Sweden | ✓ | | | | | |
| Switzerland | ✓ | | | | | |
| Syria | | | | | ✓ | |
| Taiwan | ✓ | | | | | |
| Tajikistan | ✓ | | | | | 30 days |
| Tanzania | | ✓ | | ✓ | | |
| Thailand | ✓ | | | | | 30 days |
| Timor-Leste | ✓ | | | | | 90 days |
| Togo | | ✓ | | | | 7 days |
| Tonga | ✓ | | | | | |
| Trinidad and Tobago | ✓ | | | | | 90 days |
| Tunisia | ✓ | | | | | 90 days |
| Turkey | ✓ | | | | | 90 days |
| Turkmenistan | | | | | ✓ | |
| Tuvalu | ✓ | | | | | 90 days |
| Uganda | | | | ✓ | | |
| Ukraine | ✓ | | | | | 90 days |
| United Arab Emirates | ✓ | | | | | 90 days |
| United Kingdom | ✓ | | | | | 180 days |
| United States of America | | | ✓ | | | 90 days |
| Uruguay | ✓ | | | | | 90 days |
| Uzbekistan | ✓ | | | | | 30 days |
| Vanuatu | ✓ | | | | | |
| Vatican City | ✓ | | | | | |
| Venezuela | ✓ | | | | | 90 days |
| Vietnam | | | | ✓ | | 30 days |
| Yemen | | | | | ✓ | |
| Zambia | | ✓ | | ✓ | | 90 days |
| Zimbabwe | | ✓ | | | | 90 days |
The Portugal D7 Visa:
If you have your own funding and receive a passive income from your own country, you can gain a Portuguese residency by applying for the D7 Visa, also known as the Portugal Passive Income Visa. Whether you're a retiree or an entrepreneur, enjoy Portuguese residency privileges thanks to the D7 visa. Read more about the D7 visa Program from here:
Portugal D7 Visa 2022 Guide + Free Eligibility Test