Malta is a tiny archipelago in the Mediterranean Sea and, despite the fact that this island nation is one of Europe's smallest countries, it has an incredibly rich history. The archipelago is located 284 kilometers (176 miles) to the east of Tunisia and approximately 100 kilometers (60 miles) south of Sicily (Italy). The country is a famous tourist destination thanks to its pleasant temperature and stunning landscapes. These factors contribute to making Malta a wonderful place to live, and its citizenship has become a coveted status for many.
According to the Global Citizen Solutions Global Passport Index, the Maltese passport ranks 34th, with 172 Malta passport visa-free countries. The visa-free destinations list is based on the number of countries that Maltese passport holders can enter visa-free, via a visa on arrival or with an eTA (electronic travel authorization).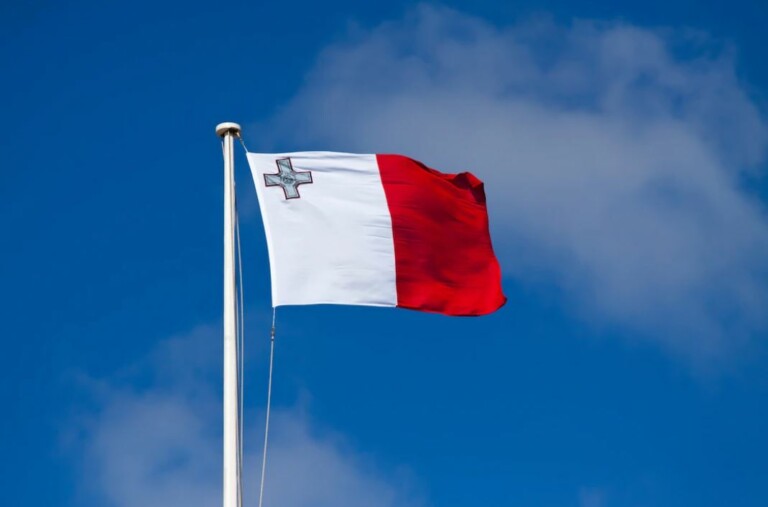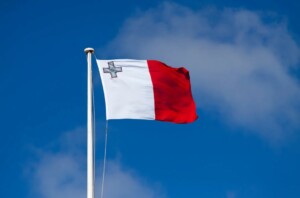 On this page, we will provide you with the most recent information about Malta passport visa-free countries 2023, including a list of the visa-free countries you can travel to with a Maltese passport. Our team will keep an eye on future developments, as well as keep you updated on new visa arrangements between Malta and other countries.
Below is all the information you need to know about visa-free travel with a Maltese passport in 2023, including visa-free countries you can visit with your Maltese passport. You may also see various locations in addition to the list of visa-free countries for Maltese passport holders. These locations include the visa on arrival or an eTA entry and the locations where you are required to provide an online visa or a physical visa – for example, a visa from the embassy or consulate.
Visa-free access with a Malta passport
Imagine having a passport that allows you to travel, do business, or study anywhere in the globe without the need for a visa! It may seem unbelievable to some, but, inMalta, you can have significant mobility, lifestyle, and financial advantages. The Malta Citizenship by Naturalization for Exceptional Services by Direct Investment option, otherwise known as Maltese Citizenship Act Granting of Citizenship for Exceptional Services Regulations (CES), enables high-income persons living outside the EU to make the most of their Malta passport. Obtaining Malta citizenship has several advantages, including business opportunities and economic stability.
Visa-free travel allows you to visit other countries hassle-free. When you are traveling visa-free, there is no need to go through any time-consuming lengthy visa formalities. Similarly, Malta has arrangements with many countries to provide Maltese passport holders with visas on arrival. This means you'll have to wait in line at the visa counter, and you will have to apply and pay the visa fee.
If you think of securing a second passport, you can consider applying for a Maltese passport. Where would your Malta passport carry you around the world? Just take a look at the following visa-free countries for Malta passport holders.
List of Visa-Free Countries for Malta Passport Holders
Due to the high number of countries that may be visited without applying for a visa in advance, a Malta passport is regarded as one of the most coveted passports in the world.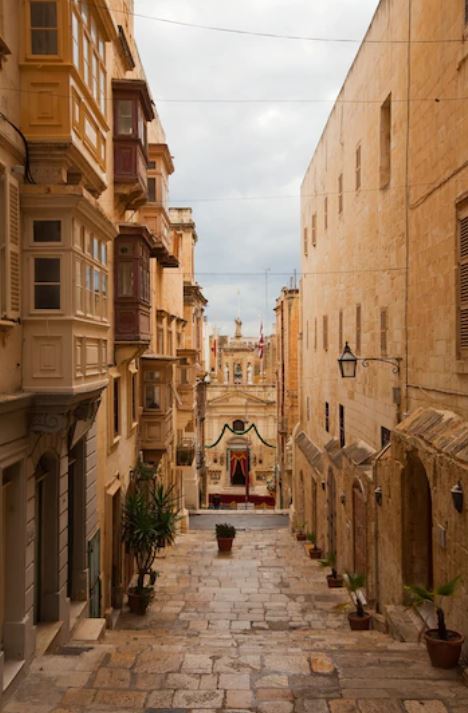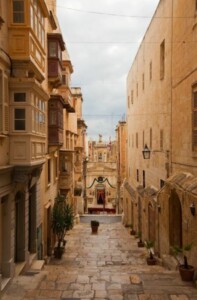 Because of the world's geopolitical circumstances, the list of visa-free locations and entrance restrictions is continually changing. As a result, we recommend that you verify the current entry conditions on the website of the consulate of the country you intend to visit before traveling.
Here is the list of countries that do not require Maltese nationals to get a visa, as well as the countries that require getting an arrival visa or an eTA:
Here you can travel visa-free having Maltese citizenship: Albania, Andorra, Armenia, Austria, Belarus, Belgium, Bosnia and Herzegovina, Bulgaria, Croatia, Cyprus, Chech Republic, Denmark, Estonia, Finland, France, Georgia, Germany, Greece, Hungary, Iceland, Ireland, Italy, Latvia, Liechtenstein, Lithuania, Luxembourg, Moldova, Monaco, Montenegro, Netherlands, North Macedonia, Norway, Poland, Portugal, Romania, San Marino, Serbia, Slovakia, Slovenia, Spain, Sweden, Switzerland, Turkey, Ukraine, United Kingdom, Vatican City.
Visa-free: Antigua and Barbuda, Argentina, Bahamas, Barbados, Belize, Brazil, Chile, Colombia, Costa Rica, Dominica, Dominican Republic, Ecuador, El Salvador, Grenada, Guatemala, Haiti, Honduras, Jamaica, Mexico, Nicaragua, Panama, Paraguay, Peru, St. Kitts and Nevis, St. Lucia, St. Vincent and the Grenadines, Trinidad and Tobago, Uruguay, Venezuela.
Visa on arrival: Bolivia.
eTA (Electronic Travel Authorization): Canada, United States of America.
Visa-free: Brunei, Indonesia, Japan, Kazakhstan, South Korea, Kyrgyzstan, Malaysia, Philippines, Singapore, Taiwan, Timor-Leste, Uzbekistan.  
Visa on arrival: Bangladesh, Cambodia, Iran, Laos, Maldives, Mongolia, Nepal, Tajikistan, Thailand.
eTA (Electronic Travel Authorization): Pakistan, Sri Lanka. 
Visa-free: Fiji, Kiribati, Marshall Islands, Micronesia, Palau, Samoa, Solomon Islands, Tonga, Tuvalu, Vanuatu.
eTA (Electronic Travel Authorization): Australia, New Zealand.
Visa-free: Botswana, Cape Verde, Eswatini (Swaziland), Gambia, Mauritius, Mayotte, Morocco, Reunion, Sao Tome and Principe, Senegal, South Africa, Tanzania, Tunisia, Uganda, Zambia, Zimbabwe.
Visa on arrival: Burkina Faso, Comoros, Egypt, Gabon, Guinea-Bissau, Kenya, Madagascar, Malawi, Mauritania, Mozambique, Rwanda, Seychelles, Sierra Leone, Somalia, Togo.
Visa-free: Israel, Qatar, United Arab Emirates.
Visa on arrival: Bahrain, Iraq, Jordan, Kuwait, Lebanon, Oman, Saudi Arabia.
Visa-free: Anguilla, Faroe Islands, Hong Kong, Macao, Cayman Islands, Curacao, St. Maarten, Cook Islands, Falkland Islands, Aruba, Bermuda, Bonaire, St. Eustatius and Saba, British Virgin Islands, French Guiana, French Polynesia, French West Indies, Gibraltar, Greenland, Kosovo, Montserrat, New Caledonia, Niue, Palestinian Territories, St. Helena, St. Pierre and Miquelon, Turks and Caicos Islands, Wallis and Futuna.
eTA (Electronic Travel Authorization): US Virgin Islands, American Samoa, Guam, Norfolk Island, Northern Mariana Islands, Puerto Rico.
Visa-free Schengen Countries for Malta Passport Holders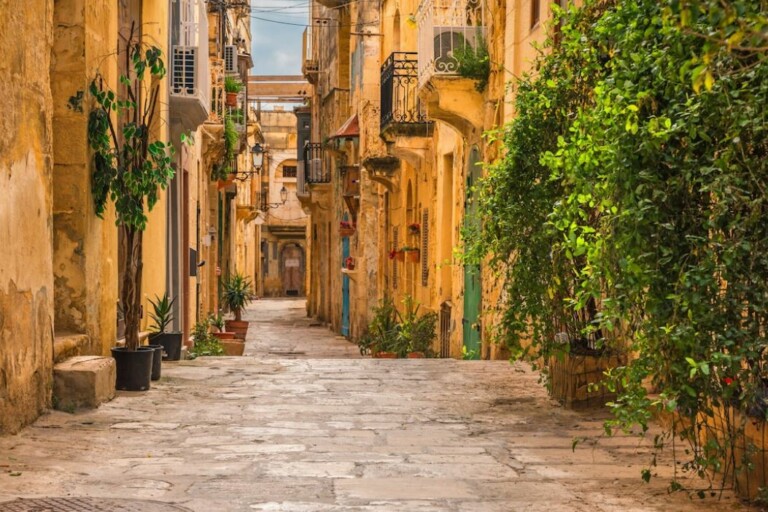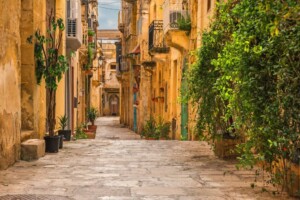 The Schengen Agreement, which was signed in 1985, is a treaty that established a borderless Europe, which is today known as the "Schengen Area". The Schengen Area encompasses 22 of the EU's 27 member states and allows people of participating countries to freely travel between them. It also includes some non-EU countries, including Iceland, Norway, Switzerland, and Liechtenstein. Five additional EU states have not entered the Schengen zone: Ireland, which still has opt-outs, as well as Romania, Bulgaria, Croatia, and Cyprus, and they are hoping to join shortly.
Malta, along with the other 25 countries, joined the Schengen Area in 2007. The Schengen Agreement (a collection of laws and regulations) manages the internal border, eliminates restrictions, and increases external border controls. 
Visa-free Schengen countries for Maltese citizens
| | | |
| --- | --- | --- |
| Austria | Hungary | Portugal |
| Czech Republic | Iceland | Slovakia |
| Denmark | Italy | Slovenia |
| Estonia | Lithuania | Spain |
| Finland | Luxembourg | Sweden |
| France | Netherlands | Switzerland |
| Germany | Norway | Liechtenstein |
| Greece | Poland | |
Malta citizens do not require a visa to enter the Schengen countries, and they may stay there indefinitely. They are free to study and work without any further authorization.
Maltese citizenship benefits its possessor in the following ways:
The benefit of relocating to a safe location with a good living standards and access to cutting-edge healthcare;

Possibility to work in Europe and to be free to launch a company;

Internationally recognized excellent education.
The major motivations for gaining Maltese citizenship are to do business or study in Europe.
More Travel Destinations for Maltese Citizens
If you have a passport from Malta, you are not required to have a visa to travel to the United States, the United Kingdom, Hong Kong, Japan, or Singapore.
The United States. Citizens of Malta can travel to the United States and remain for up to 90 days. They must get an entry permit using the Electronic Travel Authorization System (ESTA).
This permit is appropriate for tourism, trips to relatives and friends, meetings with business partners, and other short-term visits. Nevertheless, a permanent job or long-term study requires you to apply for a visa.
The United Kingdom. Maltese people have easy and unrestricted access to the United Kingdom. However, following Brexit, citizens of Malta and other EU nations would be required to have a passport, not only an identification card.
Hong Kong, Japan, and Singapore. Malta passport holders' traveling possibilities offer to visit and stay in Japan, Hong Kong, and Singapore for up to 90 days, which is a big advantage for investors with Asian commercial interests.
If you want to become a Malta citizen, it is definitely possible to achieve this goal. Citizenship in Malta can be achieved through special Granting of Citizenship for Exceptional Services Regulations (CES), where the minimal investment is €690,000, depending on family composition. This means that passports can be obtained by the investor's spouse, children and parents.
Frequently Asked Questions
How many countries can a Malta passport holder enter without a visa?
According to the Global Citizen Solutions Global Passport Index, the Maltese passport allows visa-free entry to 172 countries. The number is based on categories such as visa-free, eTA, visa-free (limited days), electronic visa, and visa-on-arrival.
Is Malta visa-free to Canada?
Maltese people, like the rest of the European Union, do not need a visa to visit Canada. On the other hand, all they need to do is apply for a Canada electronic visa.
Is Malta visa-free to the USA?
Citizens of Malta and the other 38 Visa Waiver Program (VWP) countries can apply for visa-free travel to the United States for up to 90 days for work or leisure. Visa exemption applies to all US territories, including Puerto Rico, Guam, and the US Virgin Islands.