All European Union member states boast developed economies and exceptionally high living standards. Fortunately for non-EU citizens, almost half of EU member states have launched EU residence permit investment programs, allowing third-country nationals to legally reside in an EU country in exchange for their investment.
Several initiatives include Golden Visa programs offered by countries like Portugal, Spain, and Greece—countries like Malta and Cyprus also provide economic residence permits.
This article will look at the options to obtain an EU residence permit by investment and alternative options to get a residency permit in an EU country. We'll also discuss the benefits of being an EU residence permit card holder.
Seven Ways to Obtain an EU Residence Permit
Investment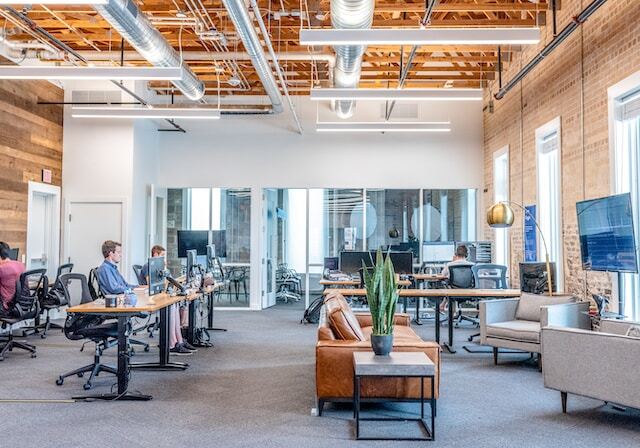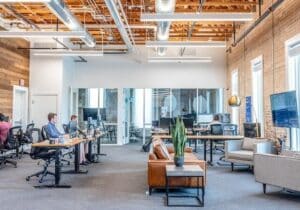 Several European countries in the EU and Schengen Area allow non-EEA/EU nationals to obtain a renewable EU residence permit or infinite residency by investing a specified minimum sum in their economy.
The qualifying investment typically comes in the form of one of several investments, including:
Real estate purchases
Creating businesses that provide jobs for citizens
Purchasing government bonds
Bank deposits
Purchasing corporate bonds or shares
Real estate purchases have consistently been the preferred investment option, offering both profitability and a place of residence for EU residence permit card holders. Real estate in strategic locations in Europe can also be an income source through tourism and rent.
The investment thresholds vary among EU long-term residence permit countries. For example, the Malta Permanent Residence Program (MPRP) requires a real estate purchase of €300,000, with a total investment of €330,000.
However, it's also one of the cheapest EU residency by investment countries, with renewable EU permanent residence permits available by renting a property in Malta. This would require a lease for five years at €16,000 annually, and the total investment would amount to €110,000.
EU Golden Visas are popular options to obtain residence permits from an EU member state. The Portugal Golden Visa starts with an investment of €250,000, the Spain Golden requires a €500,000 investment to qualify for the program, and Greece allows a €250,000 real estate purchase to acquire a European residence permit through its Golden Visa program.
EU residence permits obtained through investment are typically valid for two to five years and come with certain conditions, namely that the investment must be held for at least five years to maintain its validity. Portugal also provides the option to become an EU citizen after five years of residency.
Employment
Employment contracts have been a common way for people to move to an EU country for some time, and many European countries have streamlined the process for an employed person to obtain a work permit.
Introduced to address shortages in qualified personnel, the EU Blue Card targets highly skilled non-EU/EEA nationals for occupations with current or anticipated shortages. A European residence permit acquired through an EU Blue Card is valid for one to four years and is extendable if the employer renews the work contract, and at least five years of residence provides eligibility for permanent residency.
Education
Education is a viable option to obtain an EU residence permit. Most study visas provide one year of residency, extendable for the duration of the vocational training or academic program. After graduating, an international student resident has a specified period to seek employment and transfer to a work visa.
The exact time allowed depends on the EU country. If you secure a job, you can apply for residency based on your employment contract; however, if you do not find one, you will be required to leave the country.
Marriage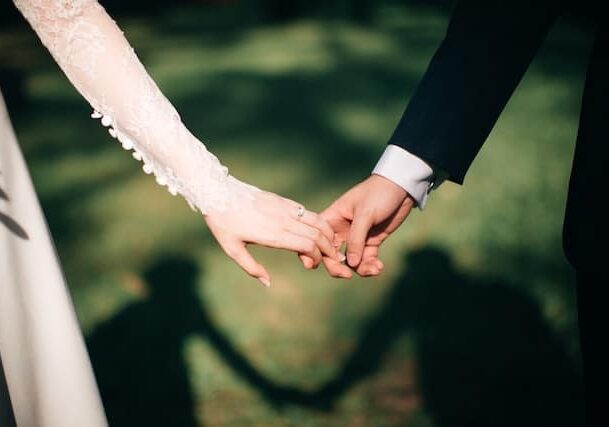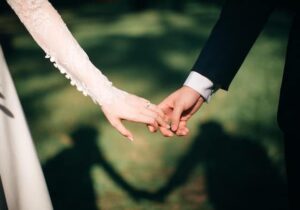 Although a feasible choice for most non-EEA/EU nationals, marriage to an EU citizen remains a legitimate route to obtaining an EU residence permit in most European countries.
EU countries like Ireland will grant a renewable marriage visa on the condition that applicants provide documents and physical evidence (if required) proving the legitimacy of their relationship and marriage.
An EU residence permit under a marriage visa in Ireland is valid for three years before it needs to be renewed. Marriage visa holders can apply for a permanent residence permit after five years.
Family
Most EU countries allow family members to be reunited by qualifying for an EU residence permit. If your family member you depend on has long-term resident status in an EU country, they're generally eligible to sponsor your EU residence card. An EU Resident card is a legal document obtainable for the immediate family member of an EU citizen or permanent resident.
In most cases, the application process would require family members sponsoring their family to submit proof they can financially support and house their spouse, children, or other dependents in order to receive a favorable decision.
Business
Often dubbed Startup Visas, numerous European nations offer an residence card to individuals establishing innovative businesses. An example is the Italy Startup Visa, which allows foreign entrepreneurs to develop and grow their innovative ventures within Italy and receive long-term resident status.
The prerequisite is that the business idea must demonstrate innovation, possess substantial growth potential, and exhibit the capacity to compete globally. Businesses must then receive a letter of support from a certified incubator for the applicant to be granted residency. After five years, Startup Visa holders can apply for an EU Permanent residence permit. Self-Employed visa are also a way to gain an EU residence permit. A positive decision on an application depends on the type on the field of expertise and type of work.
Foreign income
Overseas investments and income have become an increasingly popular pathway to obtain an EU residence permit. Two of the most popular EU income visa options include the Spain Non-lucrative Visa and the Portugal D7 Visa.
If you can prove you have sufficient income to support yourself without seeking employment, you can obtain an EU residence permit. The Spain Non-lucrative Visa requires an annual income of around €29,000 to be eligible. The Portugal D7 Visa income requirement is much lower at €760 per month; however, it necessitates maintaining a minimum bank deposit for the duration of the visa.
The Process of Applying for an EU Investment Visa
1. Assess your eligibility: Determine if you meet the eligibility criteria for the specific investment program. This may include a minimum investment amount, your criminal background, or the country you're a citizen of.
2. Select the destination country: Decide which EU country you wish to make your investment. Consider factors such as the real estate market and lifestyle preferences.
3. Prepare your investment: Prepare the necessary documents and funds for your investment. Immigration authorities usually request financial statements and documents affirming the legitimacy of your funds.
4. Apply for the visa: Submit your investment visa application and pay the required fee to the relevant authorities. Ensure you provide all required legal documents, such as a passport and criminal record certificate.
5. Await background checks: Immigration authorities will conduct due diligence, which includes thorough background checks to ensure you meet all eligibility criteria and do not have any disqualifying factors.
6. Make the required investment: Once your permit is approved, make the necessary investment under the terms of the visa program. This may involve purchasing real estate or making a financial contribution.
7. Receive your EU residence permit: After investing, you will typically receive an EU residence permit allowing you to live in the EU country. This permit is often granted for an initial period and can be extended or renewed based on program requirements.
8. Comply and report as required: Investment visas typically entail adhering to certain conditions, including maintaining the investment for at least five years, reporting on your investment upon renewal, and maintaining a valid passport.
Securing an EU Investment Visa involves navigating a potentially intricate process, and there may be occasions where retracing steps or acquiring specific documents becomes complex. At Global Citizen Solutions, our migration experts specialize in guiding applicants through every step of the EU Investment Visa application process, ensuring a seamless experience from start to finish.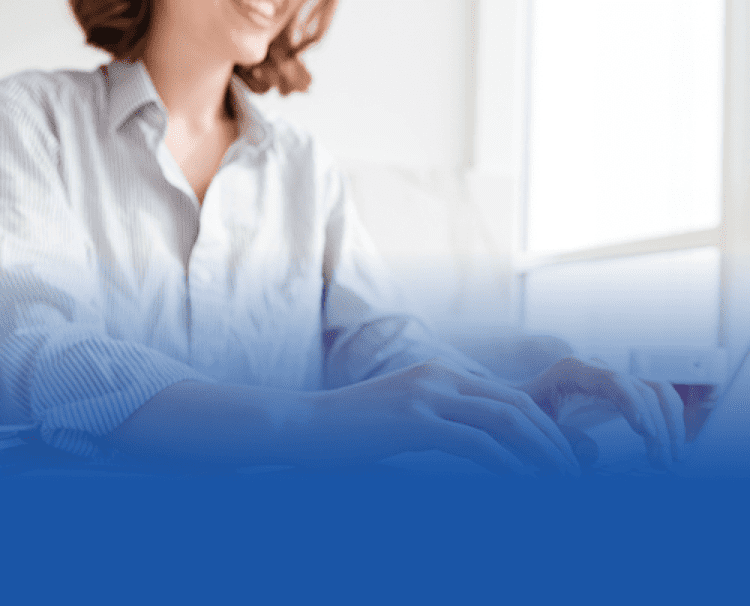 The Benefits of Acquiring an EU Residence Permit
If you've landed on this page with thoughts of moving to an EU country, you likely understand the benefits of obtaining an EU residence permit and making Europe your home. Some EU long-term residence permit benefits include: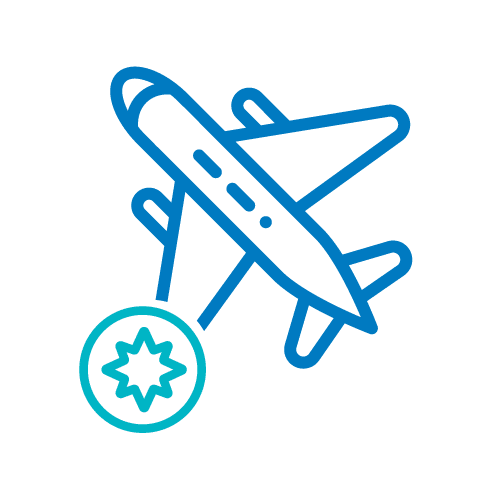 Free of
movement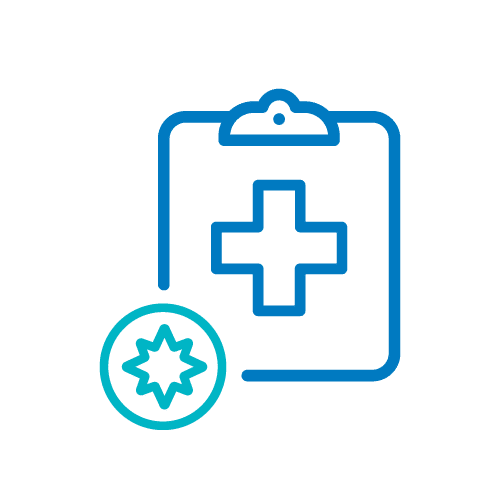 Access to
healthcare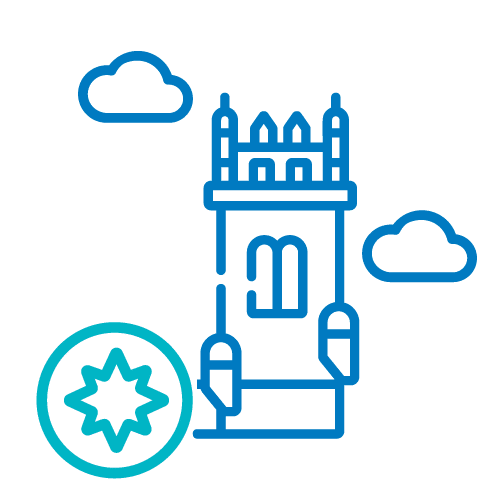 Cultural
diversity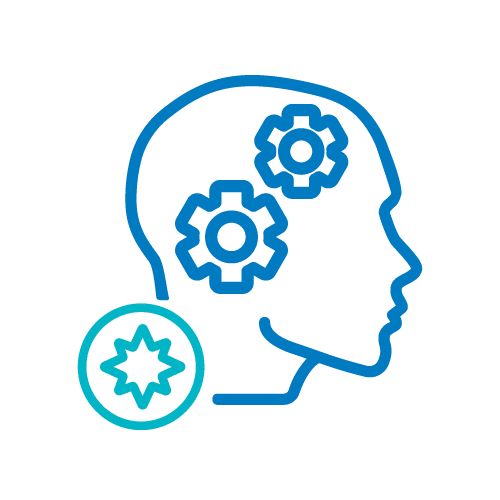 Education
opportunities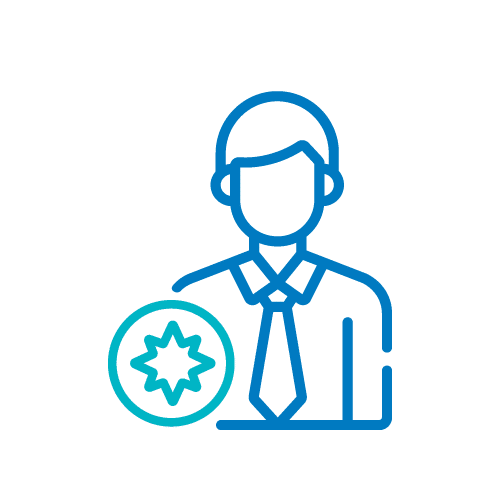 Employment
opportunities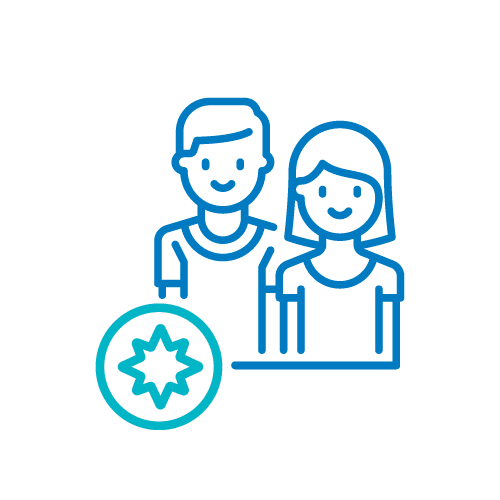 Safety and
social security
Free of movement: Although not accessible to all EU residents, holding long-term resident status and then applying for a permanent residence permit provides the ability to live and work in other EU member countries.
Access to healthcare: Europe boasts some of the world's top healthcare systems, and all foreign nationals with EU residence status have access to high-quality healthcare.
Cultural diversity: Despite its relatively small size, Europe is a diverse continent with a wealth of cultures, languages, and traditions. Having an EU residence permit allows individuals to embrace new cultures seamlessly.
Education opportunities: Several world-renowned universities and educational institutions in Europe provide world-class education in various subjects and industries. Once you receive permanent residence status, you acquire the same rights as EU nationals and can access free higher education in countries like Germany, Denmark, and Sweden.
Employment opportunities: With numerous countries excelling in various industries, you won't be short of employment opportunities after obtaining an EU residence permit.
Safety and social security: The top-ranking countries on the Global Peace Index are predominantly European, ensuring high levels of safety and political stability. Additionally, Europe's comprehensive social security structure ensures that EU nationals and residence permit holders benefit from a strong social system.
Frequently Asked Questions about EU Residence Permits
What is the easiest EU country to get permanent residency?
The easiest country to get a permanent residency in Europe is Malta. The Malta Permanent Residence Program allows non-EU/EEA to invest in real estate through a purchase or long-term lease and receive a permanent residence permit in return.
Who is considered an EU resident?
An EU resident is an individual who resides legally within one of the member states of the European Union. This status is typically granted to citizens of EU countries or to non-EU/EEA nationals who have been issued a residence permit by an EU member state.
What is the fastest golden visa in the EU?
Spain is considered to have the fasted Golden Visa program, with a long-term EU residence permit granted within two to three months, provided there are no additional requirements.
Which country has the highest visa success rate in Europe?
Lithuania boasts the highest Schengen Visa approval rate, with only 1.3 percent of applicants receiving a negative decision or having to go through an appeal process.
More about EU Residence Permit