Portugal has emerged as a beacon of opportunity for those seeking a secure pathway to European residency. 
With a streamlined and well-regulated visa program, Portugal offers individuals the chance to establish a foothold in the heart of Europe, fostering stability and access to a vibrant European lifestyle. 
This article explores the essential details of Portugal's residency visa, shedding light on the straightforward process and the benefits it brings to those who embark on this journey. 
Portugal's residency program stands as a pragmatic choice for foreign citizens looking to embrace a new chapter in their lives.
How many types of visas are there in Portugal?
There are three categories of Portugal Visa types:
A short-stay visa, also known as a Schengen Visa. They are issued for foreigners planning to visit Portugal for tourism, business, or medical treatment. The tourist visa allows foreigners to enter national territory and is valid for up to 90 days.

Temporary stay visas, which are valid for up to a year in most cases. 

Long stay visas, also known as residency visas. These are for stays of one year or more.
Defining the Portugal Residence Permit
A Portugal residence permit allows third-country nationals to live and work legally in Portugal. It's primarily categorized into two stages:
Residency visas
These are short-term and are typically valid for 120 days. Residency visas are issued by a Portuguese Embassy or Consulate for the sole purpose of facilitating an individual's entry into Portugal. Post-entry, a holder of this visa will have a meeting scheduled with the Immigration and Borders Service (SEF) for their residence permit.
Residence permits
Residence permits are ordinarily temporary, usually lasting for two years, with the option of renewal, depending on the applicant's length of stay and the visa type they used when entering Portugal and as long as they maintain the requirements that allowed the granting of the residence permit.
Residence permits are initially issued on a temporary basis, and after five years, if desired, the applicant may request the granting of a permanent residence permit.
Temporary residence permit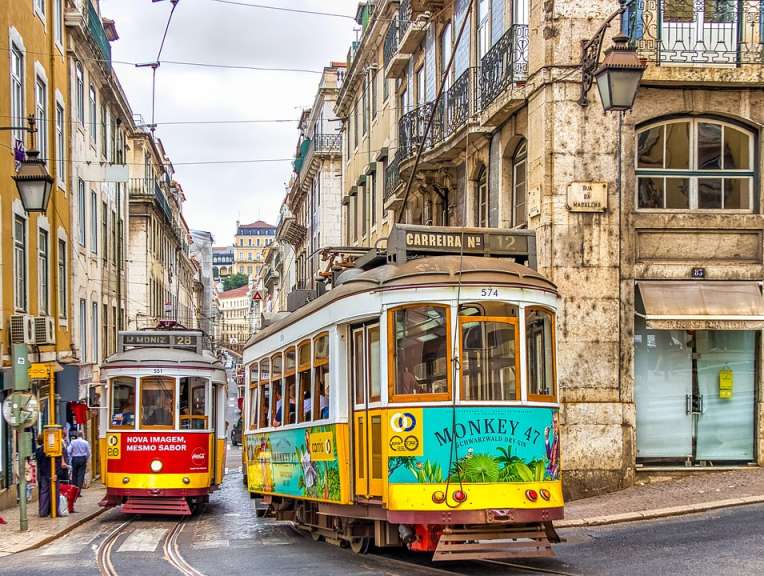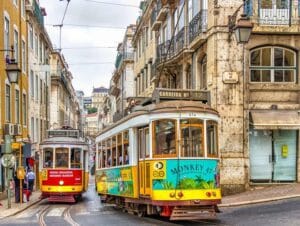 A temporary residence permit is designed for foreigners who intend to live in Portugal. The circumstances leading to the issuance of a temporary permit might include pursuing education, conducting scientific research, working, or for family reunification purposes.
The first temporary residence permit is issued for a period of two years, and its renewals are issued for a period of three years.
One significant aspect of a temporary residence permit is that it can be upgraded to a permanent residence permit once the permit holder has resided in Portugal continuously for five years.
Permanent residence permit
A permanent residency permit is an option for individuals who wish to continue living indefinitely in Portugal. Applicants for permanent residence must have held a temporary residence permit and lived in Portugal for at least five years. They also need to have basic knowledge of the Portuguese language, a requirement proven by passing a language test.
With a permanent residence permit, holders can enjoy almost the same rights and responsibilities as Portuguese citizens.
The permanent residence permit has no validity limit, however, the card must be renewed every five years or whenever data contained therein is changed.
For those who do not plan to live indefinitely in Portugal, they can continue to extend their temporary residence permit, ensuring their legal stay in the country while enjoying the benefits offered to residents.
Exploring the Types of Portugal Residence Permits
Portugal residence permit for work
If you have secured a job in Portugal, you could potentially qualify for a Portuguese residence permit for work. Each visa, and thus, residence permit, has different required documents. Usually, you need to demonstrate that you meet the requirements of the job, have no criminal record, and prove that you have accommodation and means of subsistence in Portugal.
Read: Portugal Work Visa
D2 Visa
The D2 Visa, also known as the Entrepreneur Visa, is a work visa designed for individuals who intend to engage in independent professional activities or launch or start a business in Portugal. It was introduced by the Portuguese government to raise external resources and investments to boost the country's economy.
This type of visa is perfect for aspiring entrepreneurs or self-employed individuals who wish to take advantage of the growing business opportunities in Portugal.
To qualify for a D2 Visa, for instance, you can present a solid business plan that indicates how your business will contribute to the Portuguese economy. The business can be in any industry. You also need to demonstrate that you have adequate financial resources to run the business. The business should also be set up before you apply for the visa.
See: The Portugal D2 Visa and Portuguese Startup Visa
D8 (Digital Nomad Visa)
In 2022, Portugal introduced a new Digital Nomad Visa program, enabling remote workers to live and work in the country. This initiative, announced by the Portuguese government earlier in the year, is part of a growing global trend with many countries now offering similar arrangements, with Portugal's option being particularly attractive.
The Portugal Digital Nomad Visa targets remote workers interested in operating from Portugal. To qualify, individuals need to earn at least four times the Portuguese minimum wage, roughly amounting to $3,350 (€3,040) per month.
This Digital Nomad Visa is offered in two categories. Applicants can either choose a temporary stay visa for up to one year or a residency permit, renewable for up to five years. Both categories cater to those seeking short-term stays or a longer residence period.
Upon acquiring a residency visa and after a five-year period, applicants can pursue permanent residency or even Portuguese citizenship, provided they meet all the necessary criteria. With Portuguese citizenship, the individual gains the right to live, work, and study across all European Union (EU) countries.
For more information, please refer to our post on the D8 Digital Nomad Visa.
D3 Visa
The D3 Visa is designed for highly skilled professionals such as scientists, researchers, and academics who are invited by Portuguese institutions. This is also known as the Qualified Workers Visa.
To be eligible for this Portuguese visa, the applicant must have a work, services contract, or a promise that falls under the categories of highly qualified activity. The contract must be for at least one year, and the salary depends on the activity of the applicant; usually, it must be at least 1.5 times the average gross annual salary in Portugal.
If you want to know more about the Highly Qualified Activity Permit, please read this article: Understanding the D3 Visa Portugal
Portugal residence permit for study purposes
International students from outside the EU, who have secured admission to a Portuguese educational institution, can apply for a residence permit for study purposes.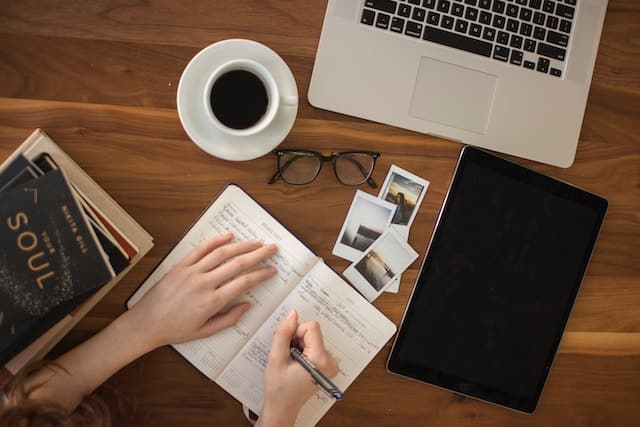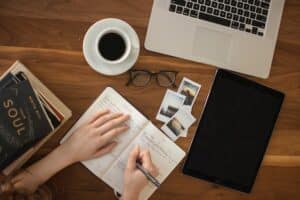 Portuguese student visas are typically categorized into three main types:
Short-term student visas – These are intended for study programs that last for up to three months. Courses fitting this category might include brief language programs or vocational training. However, only non-EU nationals need to apply. The duration of this visa is 90 days maximum within any 180-day period and is not extendable, barring exceptional circumstances.
Temporary student visas – These visas cater to programs that span from three months to a year, including study courses, vocational training, student exchange initiatives, internships, or volunteer student work. Proof of acceptance into a study, training program, exchange, internship, or volunteer work is needed. Usually issued for a maximum of one year.
Long-term student visas – The long-term Portuguese student visa applies for study programs exceeding a year, including all degree and Ph.D. programs. This visa has five different categories: Higher education (covering all undergraduate and postgraduate degree courses), Researchers (scientific and academic research), Secondary school students (QNQ level 4–5), Trainees, and Student volunteers. Securing a placement at a university or educational institution in Portugal is typically required.
The visa or permit will usually last for the duration of the study course, up to five years. Although initially valid for 12 months, it can be extended if the course continues. Long-stay visas are generally renewable, provided the applicant continues to fulfil Portuguese immigration requirements.
Portugal residence permit for family reunification
Portugal provides a provision for individuals wishing to unite with their close family members applying for a visa and a permit or already residing in the country or holding Portuguese citizenship. This provision is known as a residence permit for family reunification. It aims to ensure that families can live together and continue to develop strong family bonds, despite initial geographical separation.
D6 Family Reunification Visa
The D6 Visa is the main instrument that facilitates this family reunification. Specifically designed with the family reunification purpose in mind, this visa opens doors for individuals to join their family members in Portugal.
In practical terms, the D6 Visa bestows on its holders the freedom to partake in the regular activities of life in Portugal. Not only can they reside with their family members, but they are also permitted to work and pursue educational opportunities throughout the country. This makes the transition smoother as it allows the visa holder to fully participate in Portuguese society, contributing economically and socially to the country.
One of the significant benefits of the D6 Visa is the prospect of permanency. After holding this visa and residing in Portugal for five years, individuals become eligible to apply for a permanent residence permit. This is a substantial step towards stability, as it allows individuals to settle in Portugal indefinitely, enjoying all the rights and responsibilities of long-term residents.
It's important to note that application for the D6 Visa and the subsequent potential for permanent residence involves an in-depth process. Applicants must be able to provide evidence of their family relationship, such as a marriage certificate or a birth certificate. Also, the main applicant must show the financial capacity to support all the family members added.
See: D6 Visa Portugal
Special Portuguese residence permits
Portugal also provides special residence permits based on specific situations, often related to the applicant's unique circumstances.
D7 Visa
This visa is known as the retiree or passive income visa. If you can demonstrate regular income from pensions, property rentals, interest income, or financial investments, you may qualify for the D7 Visa.
The D7 Visa, also known as the Retirement Visa or the Passive Income Visa, is an excellent option for individuals who have a consistent source of income from properties, financial investments, or pensions. This visa is perfect for individuals who do not need to work in Portugal but wish to live there.
To qualify for this visa, you need to demonstrate that you have a stable and regular source of income that can support your stay in Portugal. The income should be sufficient for you and your family members.
For more information, check out our detailed blog post on the Retirement Visa and the D7 Visa.
Portugal Golden Visa program
Portugal's Golden Visa is an investment visa program that allows non-EU investors to gain a residence permit in return for a significant investment in the country.
With the Golden Visa, qualifying investors and their families gain the right to live, work, and study in the country. Additionally, it provides the convenience of unrestricted travel to European countries and Schengen countries.
The investment program also presents a pathway to more permanent ties with Portugal. Qualifying investors can apply for permanent residency or even Portuguese citizenship, provided they maintain their investment for a minimum of five years and fully comply with Portuguese immigration and nationality laws. In essence, the Portugal Golden Visa Program provides an enticing opportunity for those seeking to establish a strong connection with Portugal through foreign investment.
Meeting Portugal Residence Permit Requirements
When applying for a Portugal residence permit, you need to prepare several documents, such as:
A valid passport
Application form
Valid residence visa (when applicable)
Proof of financial stability
Proof of accommodation
Proof of health insurance or SNS coverage document, among others.
How to apply for a Portuguese residence permit?
Obtaining a Portuguese residence permit involves a two-step process: Applying for a residency visa and then applying for the actual residence permit.
Applying for a residency visa
The first step is to obtain a residency visa, which is necessary to enter Portugal with the intention of gaining residency. To apply for this visa, you need to submit an application at the Portuguese Embassy or Consulate in your home country.
The requirements vary depending on the purpose of your stay (e.g., work, study, family reunification) but commonly include:
A completed visa application form
Passport or other valid travel document
Proof of sufficient financial means to support your stay
Proof of accommodation in Portugal
Health insurance coverage
Police clearance certificate or proof of no criminal record
Additional documentation specific to your purpose of stay (e.g., job contract, enrolment in a Portuguese educational institution)
The residency visa is typically valid for 120 days and permits double entry, which means you can travel in and out of Portugal within this period.
Applying for a residence permit
Currently, the simple issuance of a residence visa by the Portuguese authorities immediately triggers the residence permit process, with an appointment being immediately scheduled with the SEF (Foreigners and Borders Service) in Portugal to be able to complete the process by submitting documents and collecting biometric data.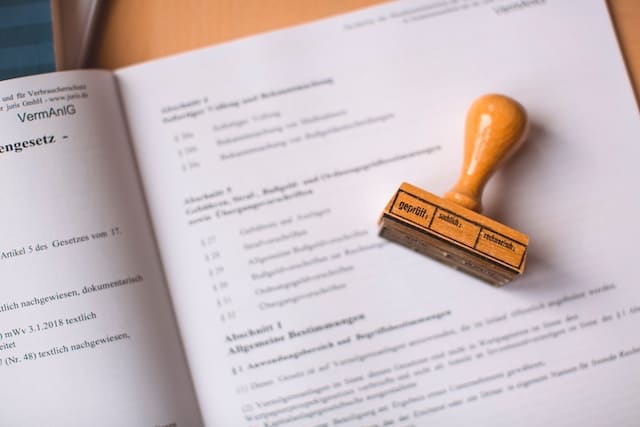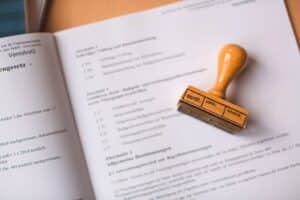 The requirements may vary depending on your specific circumstances but commonly include:
A completed residence permit application form
Bank statements
Two recent identical color photographs
Passport or other valid travel document
Evidence of sufficient financial resources
Proof of accommodation
Proof of health insurance
SEF appointment confirmation
Make the payment of the application fee
The SEF will examine your application, conduct an interview if necessary, and make a decision typically within 90 business days. If approved, you'll receive a residence permit card valid for two years, renewable for three years. After five years of legal residency in Portugal, you can apply for a permanent residence permit.
Benefits of the Portugal Residence Permit
Holding a Portuguese residence permit comes with a multitude of advantages that make Portugal an attractive destination for foreigners.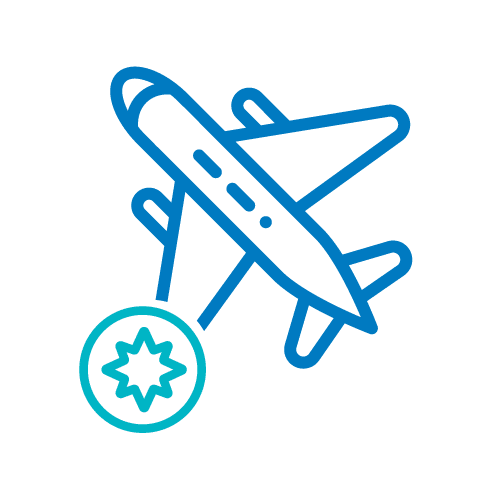 Visa-free travel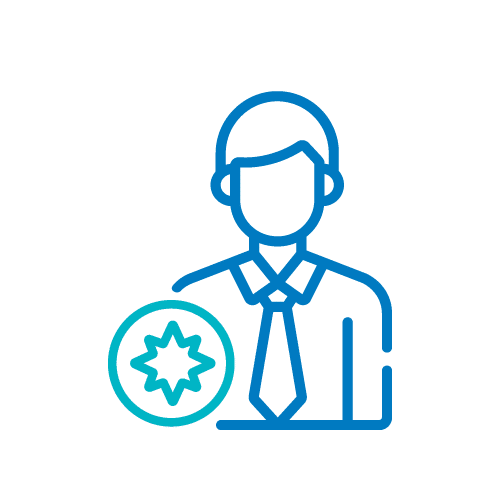 Access to the workforce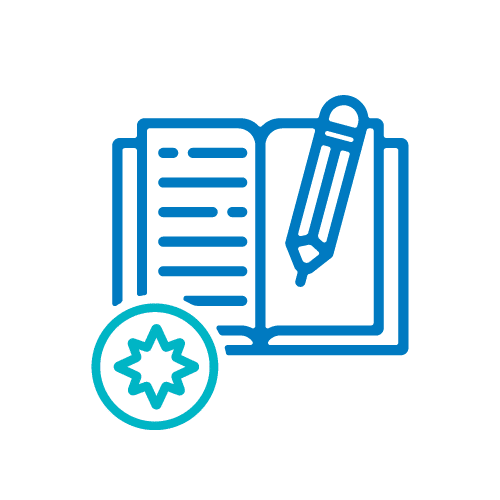 Education access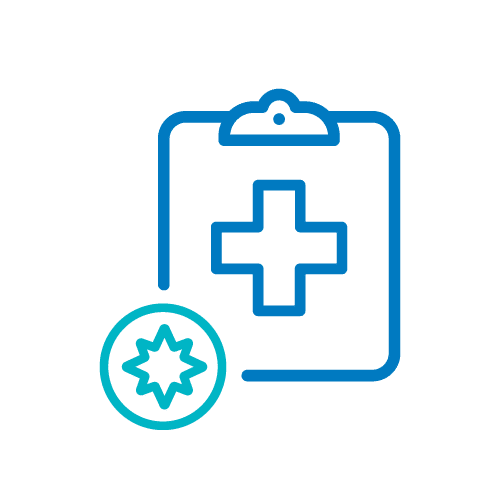 Healthcare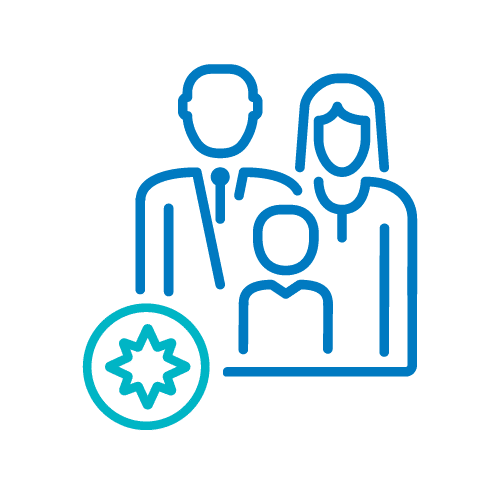 Family reunification
Visa-free travel: First and foremost, the permit provides visa-free access to all countries within the EEA, EU, and Schengen Zone. This privilege allows you to freely travel, live, and work in these countries without needing to apply for additional visas.
Access to the workforce: The residence permit also grants you the right to work in Portugal. Whether you wish to be employed by a company, start your own business, or work as a freelancer, you have the same employment rights as Portuguese citizens.
Education access: It provides access to the Portuguese education system. This includes public schools, universities, and vocational training institutions. In addition, children of permit holders have the same rights to education and schooling as Portuguese nationals.
Healthcare: As a resident, you'll have access to the Portuguese healthcare system, which is renowned for its high quality. Public healthcare in Portugal is free or low-cost for residents, and there are also many excellent private healthcare options available.
Family reunification: The residence permit also gives you the option to bring over other family members through the family reunification process. This can include your spouse, dependent children, and dependent parents.

Pathway to Portuguese citizenship: After five years as a legal resident in Portugal, you become eligible to apply for citizenship, provided you meet the requirements. Please note that to become a Portuguese citizen, you'll need to pass a basic test in Portuguese language and culture.
Understanding the Validity of a Residence Permit for Portugal
In Portugal, the validity of a residence permit varies according to its type and the individual circumstances of the permit holder. However, the initial temporary residence permit granted to a foreigner is typically valid for two years.
After the second year, the residence permit can be renewed for three years, assuming the original conditions of the permit are still being met.
Keep in mind that maintaining the residence permit also requires the holder to not be absent from Portugal for a period of six consecutive months or eight non-consecutive months within each validity of the permit.
After five years of continuous and lawful residence in Portugal, it's possible to apply for a permanent residence permit or for Portuguese citizenship. This permit does not have an expiry date and affords the holder more rights and benefits.
Portugal Residence Permit for UK Citizens (Post-Brexit)
Following Brexit, different regulations apply to UK nationals residing in Portugal.
Holders of a resident permit during the transition period
As per the Withdrawal Agreement, UK nationals' right to hold their Portugal residency even after Brexit is protected.
Applying for a residence permit after the transition period
Post-January 1st, 2021, UK nationals who wish to apply for a Portugal residency must undergo the standard application process at SEF.
Cross-border workers
Those who live in the UK but work in Portugal can continue working in Portugal under the protections of the Withdrawal Agreement.
What's the cost of a Portuguese residence permit?
A regular Portugal residence permit comes with a cost of around €170, with an additional renewal fee that varies according to the residence type.
From Residence Permit to Portuguese Citizenship
After five years of living in Portugal with a temporary residence permit, you can apply for a permanent permit and/or for Portuguese citizenship and a Portuguese passport.
Residency by Investment in Portugal
For more information on residency by investment in Portugal, the Golden Visa program, refer to our Portugal Golden Visa guide.
Why Work with Us on Your Residence Visa Application
Operating from the heart of Portugal with a diverse international team in Lisbon, Porto, and the Algarve, we offer unparalleled assistance in your journey to secure a Portugal residence permit.
Our dedicated team, comprised of knowledgeable case executives, experienced immigration lawyers, and proficient investment specialists, brings over five decades of combined experience to every case. Our success rate in applications is a testament to our skill and diligence, offering reassurance to applicants on their residency journey.
We take pride in our global reach, having facilitated residency for clients from over 35 different countries. Our proactive onboarding team will conduct a thorough analysis of your situation and will identify the best strategies for setting up your bank account or obtaining your NIF issuance even before your arrival in Portugal.
Contact us today to set up a free consultation with one of our immigration experts to start your residence visa journey.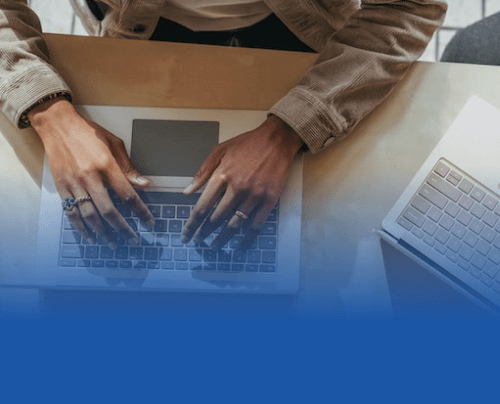 Frequently Asked Questions about the Portugal Residency Visa
How do I get a Portuguese residence permit?
To obtain a Portuguese residence permit, the process begins with applying for a suitable visa from your home country that allows you to enter Portugal for the purpose of seeking residence. Depending on your reasons for relocating, this could be a work visa, study visa, family reunification visa, Golden Visa (for investors), or even the Digital Nomad Visa.
After the issuance of your visa, you will be able to relocate Portugal with your visa and wait for your appointment to request your residency permit and collect biometric data at one of the Immigration and Borders Service (SEF) offices. The documents required will depend on your specific situation, but typically, you need your passport, visa, proof of income, health insurance, criminal record certificate, and accommodation proof.
Note that the first residence permit is usually valid for two years and can be renewed subsequently. After five years of legal residency, you can apply for a permanent residence permit in Portugal.
Can US citizens get residency
Yes, US citizens can obtain residency in Portugal. They can do this through various paths such as employment, education, investment (like the Golden Visa Program), or family reunification. Digital nomads and remote workers can also apply for the newly announced Digital Nomad Visa program. Remember that US citizens must first apply for the appropriate visa from the Portuguese Embassy or Consulate in the US before traveling to Portugal.
How much is a Portuguese residence permit?
The cost of a Portuguese residence permit varies based on the type of visa you initially apply for, but generally, the application fee ranges from €75 to €90. Temporary permits usually cost around €170, while a long-term residence permit fee is €108.
Can I get permanent residency in Portugal if I buy a house?
Yes, through the Portugal Golden Visa Program, you can become eligible for a residence permit by investing in real estate. After maintaining the investment for five years and fulfilling residency requirements, you can apply for permanent residency.
How hard is it to get permanent residency in Portugal?
The difficulty of obtaining permanent residency in Portugal largely depends on your individual circumstances, including your purpose for residing in Portugal, financial means, and ability to fulfil the necessary requirements. Generally, you would need to legally live in Portugal for five years, demonstrate ties to the country, show basic proficiency in Portuguese, and have sufficient financial means to support yourself. If you maintain your residence permit, meet the minimum stay requirements, and comply with other immigration rules, it's entirely feasible to gain permanent residency in Portugal.