Are you considering starting a business in Portugal? If you are looking for a complete guide to answer your pressing questions, you've come to the right place.
This article will provide you with essential information on the following:
Why choose Portugal for business?
How to open a company in Portugal
Business types
Freelancers in Portugal
Foreign companies registered in Portugal
What is the Portuguese Trade Register?
How can a company register with the Portuguese Trade Register?
Required documents for company formation
Hiring employees in Portugal
Taxes and accounting
Company lawyers for startups
Government agencies and company support
How to open a company with e-residence?
FAQs
Why choose Portugal for business?
You may already have your heart set on Portugal to set up your business or still be researching whether it is the right country for you.
First and foremost, if you are starting a business in Portugal, you won't face any major challenges in trying to figure out how the Portuguese tax system work. Particularly if you work with an experienced accountant, you should find the process, for the most part, pretty straightforward and favorable to entrepreneurs.
Secondly, Portugal has an excellent education system, meaning that you should be able to build an excellent team around your business.
And thirdly, Portugal has become a thriving tech hub in recent years. Take Web Summit, for example, one of the largest tech festivals in the world, relocating to Lisbon in 2016.
With a wide selection of startups and tech companies now established in Portugal – plus the Portuguese government introducing some entrepreneurship-friendly policies – you'll find that starting a business in Portugal could be an excellent idea. Particularly in Lisbon, Porto, and Braga, you'll find many expats and international companies that are making the most of what Portugal has to offer entrepreneurs.
And finally, most Portuguese speak very good English, the climate is second to none in Europe, and you'll be able to soak up living in an incredible Mediterranean country. The quality of life in the country is amongst the best in the world.
How to Open a Company in Portugal
Opening a company anywhere in the world can be challenging.
To make the process of starting a business in Portugal as simple as possible, we've provided you with a step-by-step guide below. We recommend seeking the assistance of a lawyer who will be able to help guide you through the process.
First of all, you'll want to make sure that you are legally allowed to open a company in Portugal. You'll need to have a NIF number (Portuguese tax identification number), a Portuguese residency card, and a Social Security number (NISS). You'll also need to ensure you can legally reside in Portugal and should open a Portuguese bank account – you will need a NIF number to do so.
Secondly, ensure you have a strong business plan. This goes without saying, but make sure you analyze the Portuguese market and competitors. Alongside this, you will want to be aware of what legal structure your company will be characterized by. You should also ensure that you have your new company's name and address ready, as you will need them for the official company registration.
There are three options when it comes to setting up a company.
Empresa Online: Everything is done online, the procedure takes a few days, and you'll be required to pay a fee of €360.
Empresa na Hora: You will complete everything on the spot. You will be required to have all the documents ready.
The traditional method of obtaining a Certificate of Admissibility, applying for a company card, etc.
Business Types
Opening a business in Portugal, you will need to be aware of the business types and some other essentials. As we mentioned previously, a lawyer may be able to assist you with this to ensure everything is done correctly.
It is important to make the distinction of how many people own a particular firm. Are you going to be the sole owner, or are you setting up the company with another person?
If you are the sole owner, the following are applicable:
A Single-Member Liability Company
Sole Trader
Individual Limited Liability Establishment
If you are going to work alongside partners, you can opt for the following:
Private or Public Limited Company. A Private Limited Company requires at least two partners and a minimum capital investment of €5,000, while a Public Limited Company requires a minimum of five shareholders and a minimum capital investment of €50,000.
Cooperative: Capital can vary, but the organization is regarded as non-profit.
Partnership: You will need at least two partners, and personal assets can be applied to cover debts as business assets.
Limited Liability Company Partnership: You will need at least two partners, with general partners and sleeping partners outlined.
Each company type will have its nuances, advantages, and disadvantages.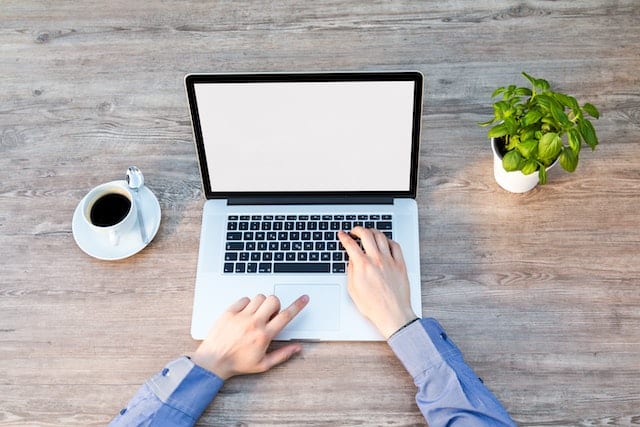 Freelancers in Portugal
If you are working as a freelancer in Portugal, then you will act in the same way as a Sole Trader. You will need the following:
A residence permit to stay in Portugal
A NIF number
A social security number
You will need to be aware of (and be responsible for) the payment of taxes (e.g. income tax) and your social security payments. You will need to visit the tax office (Finanças) to obtain your NIF number. There are many different ways to get a residence permit, with the D2 Visa and the Digital Nomad Visa good options for young professionals and entrepreneurs.
You can read the articles for further information:
Foreign Companies Registered in Portugal
If you are opening a branch of your business in Portugal, you will need to register the name with the National Registry, the Instituto dos Registos e do Notariado (IRN). Following this, you will need to cooperate with the Commercial Registry Office.
You will need the following documents:
A power of attorney
Document from the Board of Directors that confirms the opening of a branch in Portugal
Parent firm's incorporation papers
What is the Portuguese Trade Register?
Companies in Portugal will need to register with the Portuguese Trade Resister. You will need to have your company incorporated by a representative and a power of attorney.
It is good to have an experienced lawyer on your side to ensure you meet all the legal requirements and regulations for establishing the company. You will need to provide the Articles of Association to the Portuguese Trade Register.
Note that this procedure can be done online, provided you have all the required documents.
How can a company register with the Portuguese Trade Register?
There are two ways to register a company with the Portuguese Trade Registry, either in person or online. To apply in person, you must have verified your company's name in the National Register of Companies database and received a validation certificate.
To register your company online, you will need to have all the documents ready and then make the application on Empresa Online. This may take a few days to ensure everything was completed correctly.
For both options, we recommend working with a legal expert.
What are the necessary documents for company formation in Portugal?
You will need the following documents to form a company in Portugal. You will be required to have the articles of incorporation with you, and the registration needs to be submitted to the Commercial Register. We recommend working with an experienced lawyer who will be able to help you. They will work as company formation agents to ensure that everything is in order.
Certificate of association
Enterprise card
Electronic access code
Access code for a permanent certificate of commercial registration
Social enterprise security number
Hiring Employees in Portugal
If you need to hire employees in Portugal, you can employ staff for a fixed or temporary (not less than six months) period.
As an employer, you are required by law to pay more than the minimum salary, as established by Portuguese law.
The approximate working time is 40 hours per week, as is the case in many other European counties. You'll find that the work culture of Portuguese companies is quite varied. For example, corporates have a more hierarchical business structure, while startups will have a more relaxed atmosphere.
Taxes and Accounting for Starting a Business in Portugal
If you are considering starting a business in Portugal, you must be aware of the tax regulations. Finanças is the Portuguese Tax Office that you will be dealing with regarding all tax-related matters in the country. We recommend working with an established accountant who can assist you with all tax matters and identify potential areas where you may be eligible for tax breaks. Indeed, in the long run, there can be financial benefits to working with an accountant.
Company Lawyers for Startups
We recommend working with a lawyer to help you set up your company in Portugal. The process will be different in other countries, and you may have difficulties with the language barrier if you are not fluent in Portuguese.
A lawyer will also be able to help you with identifying potential tax advantages.
Government Agencies and Company Support
To get acquainted with valuable information on establishing a company in Portugal, including data and assistance, the following agencies can help:
Portuguese Ministry of the Economy
Portugal Global
Program of Support for Local Employment Initiative
Further Information
The following article may be of interest to you.
Note: The Portugal Golden Visa, where you can obtain residence in Portugal in return for a minimum investment, is changing.
Exploring Visa and Immigration Options for Portugal
If you're considering making the move to Portugal, it's essential to be informed about the various visa and residency options available. The Golden Visa Portugal program is an attractive option for many, offering residency to investors and their families. For those eyeing retirement in this beautiful country, the Retirement Visa (D7) is tailored for you. Digital nomads can take advantage of both short and long stay options with the Nomad Visa (D8). Meanwhile, the NHR - Non Habitual Tax regime provides significant tax benefits for new residents. 
For the entrepreneurial spirit, Portugal offers the Entrepreneurship/startup Visa (D2) - Start-up Visa (open company) tailored for those looking to establish their businesses in the country. Those with specialized skills can explore the Work visa for highly qualified employees (D3). Additionally, if you have Portuguese ancestry, you might be eligible for Citizenship by descent. 
However, moving to a new country isn't just about visas. If you're thinking of buying property, our guide on Buying Property in Portugal can offer invaluable insights. Dive deeper into the immigration process with our comprehensive Portugal immigration guide. For Americans specifically looking to relocate, we have curated information on Americans moving to Portugal. Lastly, one can't forget the importance of the NIF (Tax Registration Number), a crucial step in any relocation process. 
Why choose Global Citizen Solutions for your Immigration Visa?
GLOBAL APPROACH BY LOCAL EXPERTS
GCS has offices located across Portugal.
Members of the US-Portugal and UK-Portugal Chambers of Commerce in Portugal, and the Investment Migration Council (IMC).
Our expert team can help you throughout your journey to secure your Visa. 
100% APPROVAL RATE
Our successful track record in applications provides reassurance to applicants. 
We have helped clients from more than 35 countries secure residency in Portugal.
ALL-ENCOMPASSING SOLUTION
With a single channel of communication, our approach ensures that you have complete clarity on your application. 
Our BeGlobal® Onboarding System allows for a total flow of information.
TRANSPARENCY AND PRIVACY
Our pricing is clear and detailed, you will not face any hidden costs.
All data is stored within a GDPR-compliant database on a secure SSL-encrypted server.
Frequently Asked Questions about Starting a Business in Portugal
Can a foreigner start a business in Portugal?
Yes, a foreign national can open a business in Portugal, provided they have the correct documentation and a visa that allows them to remain legally in the country.
How much does it cost to start a business in Portugal?
The cost of opening a company in Portugal will depend on the type of business you want to set up in the country. ​​
Is Portugal a good place to start a business?
Yes, Portugal is a good place to start a business, with many initiatives from the government to assist entrepreneurs looking to move to Portugal. Many tech, startup, and international companies have come to call Portugal home, particularly Lisbon, Porto, Braga, and some parts of the Algarve.
Can I move to Portugal and start a business?
Yes, provided you have the right visa type (e.g., D2 Visa, Digital Nomad Visa) and follow the correct procedure, you should be able to open a business in Portugal. Given the government's pro-business stance, it is certainly possible for you to have your own business in Portugal, provided you meet all the requirements.
What is the most profitable business in Portugal? 
In Portugal, tech companies are moving from strength to strength. Also, Portugal has long been popular with tourists, so setting up a company in this field and having a solid business and marketing plan could yield strong profit margins.