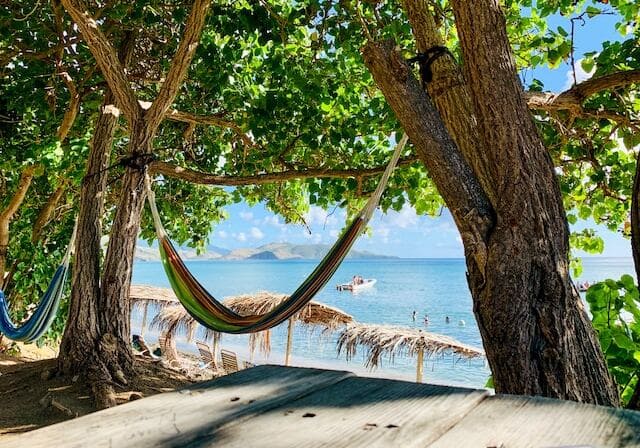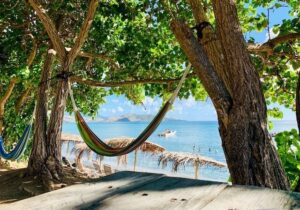 Nestled in the heart of the Caribbean, the dual-island nation of St Kitts and Nevis has emerged as a captivating gem in the world of real estate. With its lush landscapes, pristine beaches, and enticing investment opportunities, this tropical paradise is becoming an increasingly attractive destination for both property seekers and savvy investors alike, particularly due to the option to obtain St Kitts and Nevis real estate citizenship through the country's Citizenship by Investment Program.
In this article, we delve into the captivating world of real estate in St Kitts and Nevis, exploring the unique features, investment potential, and unparalleled beauty that make this Caribbean haven an enticing option for those seeking a piece of paradise to call their own.
Whether you're dreaming of a luxurious waterfront villa or considering the advantages of St Kitts and Nevis citizenship through investment, the nation's real estate market offers a tantalizing blend of natural beauty and lucrative prospects that cannot be ignored.
St Kitts and Nevis Citizenship Program
The St Kitts and Nevis Citizenship by Investment Program is the longest-running economic citizenship program in the world, having been established in 1984. The program offers three investment routes: A non-refundable donation to the Sustainable Island State Contribution (SISC), a contribution to an Approved Public Benefit Project, and – of course – making a real estate investment.
Real estate citizenship requirements
Under the real estate investment route, St Kitts and Nevis offers investors three different investment options:
Make a minimum investment of $400,000 in one of the government-approved real estate projects
Purchase a condominium unit for a minimum of $400,000
Purchase a single-family private home for a minimum of $800,000 (a CBI applicant cannot make a joint investment with another CBI applicant for this option)
Investors who choose to rent out their investment property can expect annual returns of between two and five percent. Additionally, if you intend on reselling the property, you can do so after the minimum holding period of seven years.
It is important to note that the investment unit can only be resold once by the original owner. In addition to this, you cannot resell the investment property to another investor looking to obtain citizenship by investment unless they invest more into the property, for example, through further construction and renovation.
For more information, check out our article: St Kitts and Nevis Citizenship by Investment – The Ultimate Guide by Experts.
St Kitts and Nevis Real Estate Investment Benefits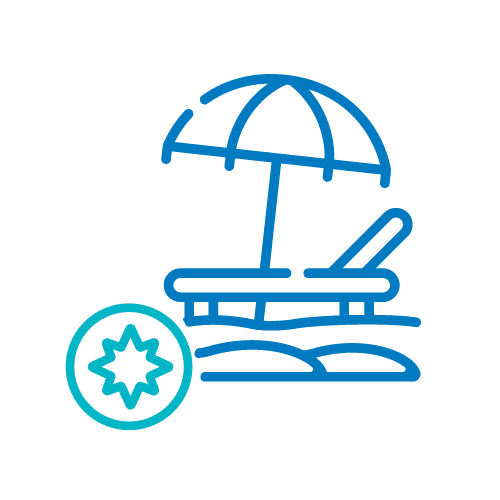 Laidback island lifestyle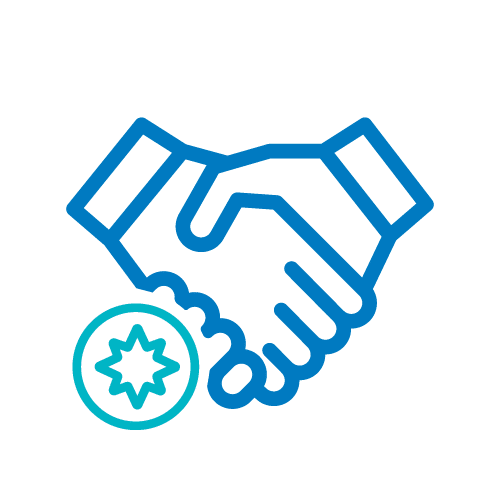 Political and economic stability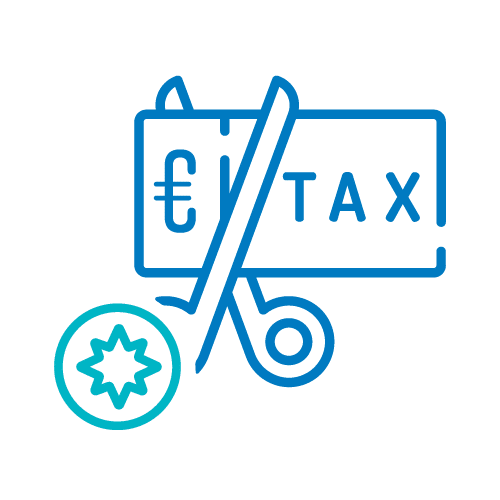 Favorable tax benefits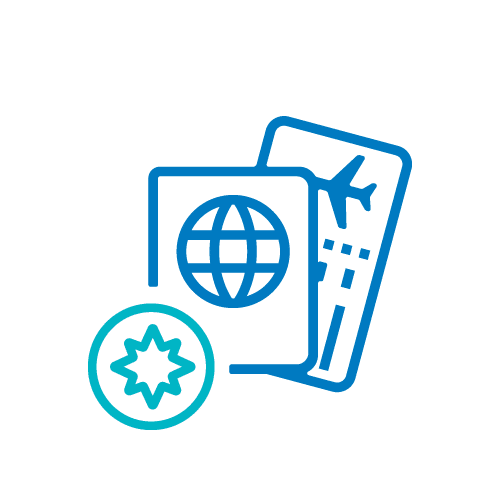 Multiple citizenships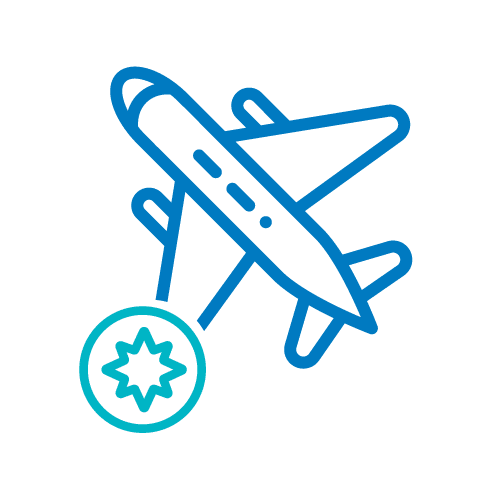 Visa-free access to over 140 countries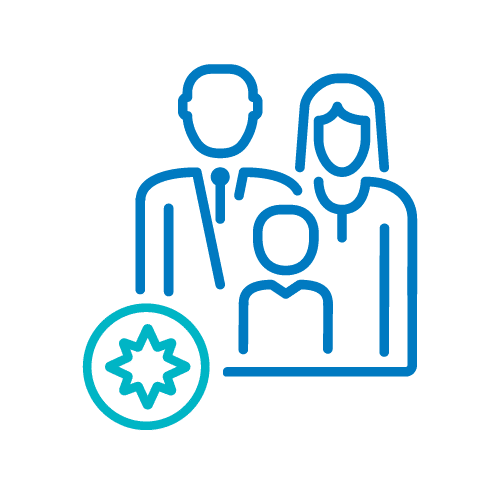 Family inclusion
Why invest in St Kitts real estate?
Over the years, St Kitts and Nevis' real estate market has been driven by development projects and real estate sales linked to the nation's CBI program. Under the program's option to invest in real estate investment, investors can choose from high-quality luxury villas and homes, beachfront apartments, and hotel suites.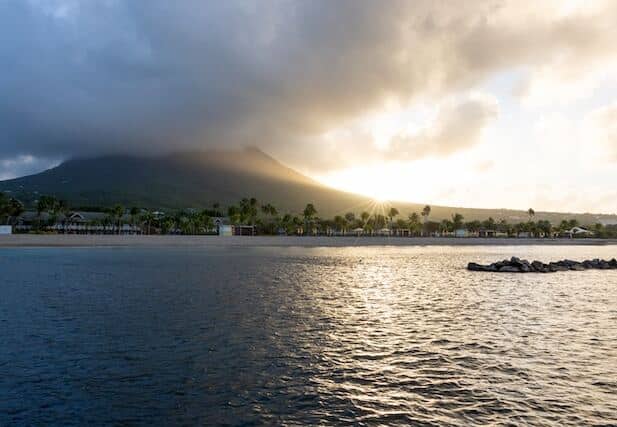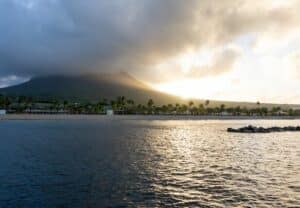 Read more in our Ultimate Guide to St Kitts and Nevis Real Estate Investment.
Outside of the citizenship by investment program, this twin-island federation enables relatively easy property ownership to both citizens and foreigners, good value for the cost of properties, and a highly attractive tax environment. In fact, citizens can benefit from no income tax, wealth tax, gift tax, or capital gains tax. In addition, the nation's thriving tourism sector provides great potential for income generation among property owners who make their homes available for rent. However, if your intention is to enjoy the property yourself – be it as a family, retiree, digital nomad, or frequent traveler – the nation's many sites and activities are sure to keep you entertained.
Regarding access, there are direct international flights to St Kitts from both the UK and the US. A popular option is for visitors to then take a ferry from St Kitts to Nevis. This lets travelers enjoy the nation's world-class offerings (resorts, golf courses, water activities, landmarks, restaurants, and spas) throughout the year. As you can imagine, each of these factors has resulted in a growing real estate sector.
Real estate in St Kitts vs Nevis
St Kitts is the larger and more developed island, while Nevis is slightly wilder and offers a more laidback environment with pristine beaches and hiking trails. When it comes to real estate, each island offers something unique, meaning investors have a variety of options to choose from.
If you're interested in freehold real estate – having the full rights of ownership of a property – then the private homes sale option of the program is for you. Both islands offer a variety of property types suitable for individuals, families, and couples, such as villas, apartments, houses, condos, and more. You're likely to find more high-end properties in St Kitts, while Nevis offers charming properties with a bit more character.
Cost of living in St Kitts and Nevis
The cost of living in St Kitts and Nevis is moderate, as the country imports a lot of goods but is balanced by a favorable tax system. General expenses here tend to be lower than on other Caribbean islands. The average price per square meter to purchase an apartment in the city center is $5,000, while outside the center, it falls to about $4,000. Popular areas to purchase property include Basseterre, Frigate Bay, Sandy Point Town, Charlestown, and Bath.
Why use Global Citizen Solutions?
Global Citizen Solutions is a multidisciplinary firm offering bespoke residence and citizenship solutions in Europe and the Caribbean. In a world where the economy and politics are unpredictable, having a second citizenship opens up opportunities and creates flexibility for you and your family.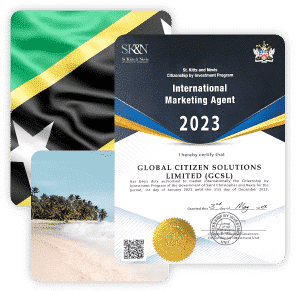 So, why work with Global Citizen Solutions to obtain St Kitts and Nevis citizenship?
Authorized International Marketing Agent. Global Citizen Solutions have official certification by the Government of St Kitts and Nevis to promote and market their Citizenship by Investment program. You can find a copy of our certificate by clicking the image on the right
Global approach by local experts. We are corporate members of the Investment Migration Council, with local expertise in all five Caribbean CBI programs.
100 percent approval rate. We have never had a case rejected and will offer you an initial, free-of-charge, due diligence assessment before signing any contract.
Independent service and full transparency. We will present to you all the investment options available, and all expenses will be discussed in advance, with no hidden fees.
An all-encompassing solution. A multidisciplinary team of immigration lawyers, investment specialists, and tax experts will take into consideration all your and your family's mobility, tax, and lifestyle needs.
Confidential service and secure data management. All private data is stored within a GDPR-compliant database on a secure SSL-encrypted server.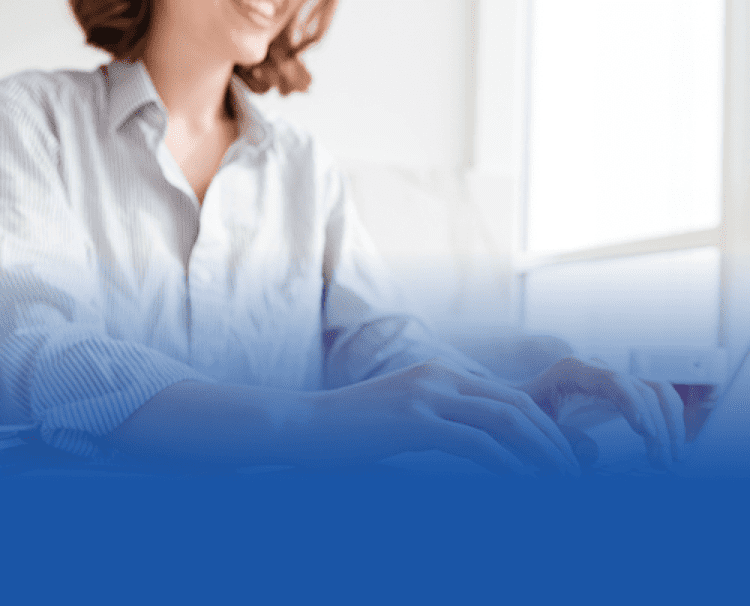 Frequently Asked Questions about St Kitts and Nevis Real Estate Citizenship
Can I buy property in St Kitts and Nevis?
Yes, non-nationals can purchase real estate in St Kitts and Nevis. You must apply for the Alien Landholding License or, alternatively, buy government-pre-approved real estate as part of the Citizenship by Investment Program.
Is there a St Kitts and Nevis property tax?
In St Kitts and Nevis, property taxes are charged annually. The residential property is charged at 0.2 percent of its value, and commercial property is 0.3 percent per year.
Is St Kitts and Nevis real estate citizenship expensive?
To qualify for citizenship by investment in St Kitts and Nevis by purchasing real estate, the minimum investment required is $400,000 for a condominium unit or shares in approved real estate projects. If you prefer to purchase a single-family home, the minimum amount required is $800,000. In addition to this, applicants must pay due diligence fees, application fees, government fees, and passport fees, the cost of which will depend on the number of dependents included in the application.
Can I get St Kitts and Nevis citizenship through real estate investment?
Yes, obtaining citizenship in St Kitts and Nevis by investing in real estate is possible. The main applicant must meet the program's eligibility requirements, such as being over 18 and having a clean criminal record. The overall St Kitts and Nevis citizenship cost will depend on the number of family members included in the application, but the minimum real estate investment amount starts at $400,000.
You can also obtain citizenship by donating to the Sustainable Island State Contribution (SISC) or Public Benefit Option (PBO) and then make a real estate purchase as a citizen anywhere in the country without having to adhere to the requirement of choosing a government-approved property. In some cases, you may even be able to find a better deal.
Where should I buy property in St Kitts and Nevis?