The Greek education system is a reflection of the nation's rich historical legacy and commitment to nurturing young minds. Rooted in antiquity and embracing modernity, Greece's educational institutions offer a blend of tradition and innovation. This article gives an overview of the key aspects, strengths, and unique features of Greece's educational landscape.
The Greek Educational System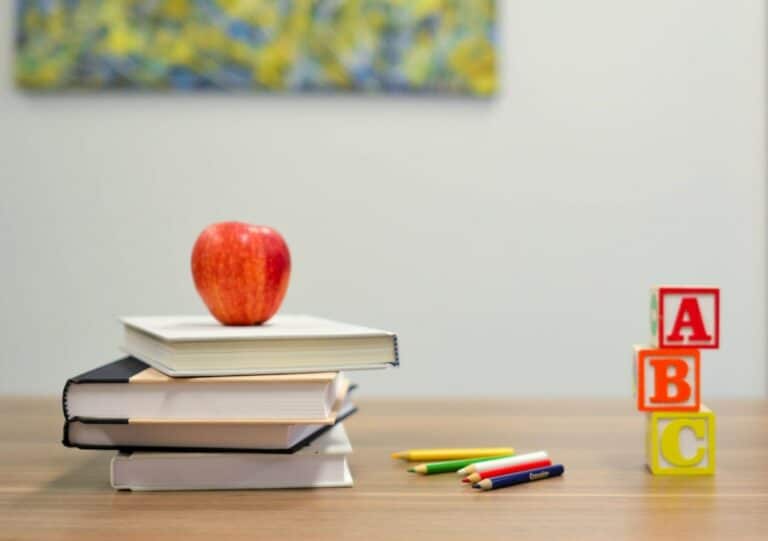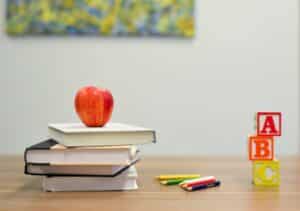 Greece's formal education system is a cornerstone of the nation's cultural heritage, deeply rooted in history and tradition, and under the supervision of the Hellenic Ministry of Education and Religious Affairs (YPEPTH).
It is structured into three distinct levels: primary and secondary education, and post-secondary vocational training. Education in Greece is compulsory for children between the ages of four and fifteen, which is a legal requirement. From the age of four until six years, children attend Early Education and Care. Then follows Primary Education for children between six and twelve years of age. 
Secondary Education is for teenagers from the age of 12 until 18, although some students leave school at the age of 15 to follow vocational training. Higher Education is for those students who want to study at university, and for mature students, Lifelong Learning is an option for students of any age.
Public schools play a crucial role in offering accessible and free education to Greek citizens, ensuring that education remains a fundamental right for all. The Greek school year usually starts in mid-September and ends in early June. However, specific dates can vary slightly from year to year and between different educational institutions. 
One notable aspect of the Greek education system is its commitment to lifelong learning. Beyond formal schooling, Greece encourages citizens to engage in continuous education and skill development, as well as tertiary education, fostering a culture of personal and professional growth throughout life.
This commitment to lifelong learning is part of life in Greece and is reflected in adult education programs and various vocational training opportunities.
Primary school
Primary education in Greece is a fundamental stage in a child's academic journey. Primary schools play a crucial role in providing a strong educational foundation for students aged six to twelve.
During this six-year phase, students learn core subjects such as mathematics, language education, science, and social studies, while also participating in various extracurricular activities. Greek primary schools aim to foster critical thinking and a love for learning, setting the stage for a successful educational path in the years ahead.
Secondary school
Secondary education in Greece is divided into two levels: lower secondary and upper secondary education. Lower secondary education school typically spans three years and is provided in lower secondary schools.
These schools play a vital role in shaping students' academic paths and offer a comprehensive curriculum, including subjects like mathematics, sciences, humanities, and languages, including modern foreign languages. The lower secondary school also heavily emphasizes foundational knowledge and critical thinking skills.
After completing this stage, students move on to upper secondary education, where they have the opportunity to specialize in general education courses or vocational education, setting the stage for their future careers or higher education plans.
Upper secondary schools
Upper secondary school in Greece offers the final three years of secondary education, typically for students aged 15 to 18. These schools provide students with a more specialized and focused curriculum, allowing them to delve deeper into subjects of their interest.
Students can choose between academic or vocational subjects, preparing for university entrance exams, or vocational qualifications. Upper secondary education in Greece plays a pivotal role in shaping students' futures, equipping them with the knowledge and skills needed for higher education or the workforce.
Vocational training institutes
Vocational training schools in Greece, known for their focus on pedagogical and technological education, provide specialized training to students seeking practical skills for specific careers. These institutions offer programs designed to equip students with hands-on expertise in fields such as mechanics, electronics, healthcare, and more.
Emphasizing both theoretical knowledge and practical experience, vocational training schools aim to prepare students for immediate entry into the workforce. Graduates often find themselves well-prepared for fulfilling careers in their chosen vocational fields, contributing significantly to the country's skilled workforce.
Greece Has Millennia of Experience in Education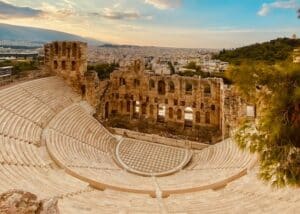 Greece boasts a rich educational heritage spanning millennia, deeply embedded in its history and culture. The birthplace of Western philosophy and modern educational principles, Greece's legacy in education and training is unparalleled. Ancient Greek philosophers like Socrates, Plato, and Aristotle laid the groundwork for critical thinking and intellectual inquiry that continue to influence education worldwide.
Throughout its history, Greece has valued knowledge and learning, with its educational institutions evolving to meet contemporary needs. Today, Greece's commitment to education and training remains strong, with a modern system that combines tradition and innovation. This enduring dedication to cultivating minds ensures Greece's continued contribution to global education and the development of future generations.
High-Quality Education in Respectable Institutions
Greece is home to a network of higher education institutes that offer high-quality education and uphold respectable academic standards. These institutions, including universities and technical colleges, provide a diverse range of programs spanning various fields of study.
Graduates emerge well-prepared for their chosen careers, often making significant contributions to their respective fields. Greece's commitment to excellence in higher education ensures that its institutions continue to be esteemed both nationally and internationally.
Diverse and All-Around Programs of International Schools in Greece
International schools in Greece offer a diverse and well-rounded array of educational programs, including modern foreign languages and fine arts. These institutions cater to both expats' children and local students, fostering a multicultural and inclusive learning environment. Their curriculum typically integrates international standards with a local touch, providing a global perspective while respecting Greece's unique cultural heritage. 
Tuition Fees of International Schools in Greece
Most of Greece's international schools are private schools and are typically funded by tuition fees paid by students and their families. Tuition fees at international schools in Greece can vary widely depending on the institution, grade level, and curriculum offered.
On average, annual tuition fees for these schools can range from €5,000 to €15,000 or more, with some prestigious schools charging higher fees. It's advisable to check with individual schools for precise fee information.
List of International Schools in Greece
As education in the Greek language is not mandatory, Greece's international schools that teach curricula in foreign languages are a popular choice for expats. In the section below, you'll find a list of some of Greece's most popular private schools that teach in another language.
English-speaking international schools
American College of Greece, also known as Pierce College (US)
Campion School (UK)
St. Catherine's British School (UK)
American Community Schools, ACS (US)
Byron College: The British International School (UK)
International School of Athens, ISA
Costeas Geitonas School CGS
Doukas School
I.M Panagiotopoulos School
St. Lawrence College (UK)
International School of Piraeus (UK)
Anatolia College (US)
Pinewood American College of Thessaloniki (US)
French-speaking international Schools
Lycée Franco-Hellénique Eugène Delacroix
French School of Thessaloniki – Ecole française de Thessalonique
German-speaking International Schools
Deutsche Schule Athen
German School of Thessaloniki – Deutsche Schule Thessaloniki
How to Enroll Your Child in an International School in Greece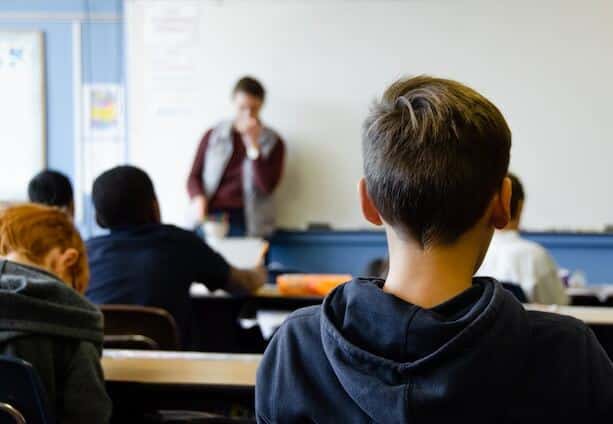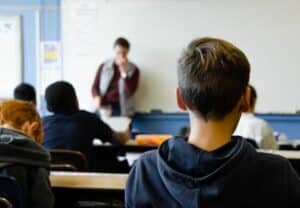 To enroll your children into any school in Greece, you will first need a resident permit that also includes your children. The Golden Visa Greece allows for family reunification, meaning you can include your children in the application, making them eligible for public or private schools in Greece.
After you have done your research and found the right school for your child, enrolling your child in an international school in Greece typically involves the following steps:
Reach out to the chosen school for information on admission requirements, application deadlines, and availability of spots in your child's grade level.
Gather the necessary documents, including your child's academic transcripts, passport, birth certificate, and vaccination records.
Complete the school's application form and provide all required documentation.
Some schools may require your child to take an entrance test or attend an interview.
Upon acceptance, pay the required enrollment and tuition fee.
Attend any orientation sessions or meetings to familiarize yourself and your child with the school's policies and procedures.
Once enrolled, your child can begin attending classes and participating in the school community.
In Summary
The Greek educational system has a long history of excellence, placing importance on childrens' primary and secondary education, including vocational training schools beyond compulsory education. Most students in Greece attend public schools, which are free of charge and offer a comprehensive curriculum.
Greece is also home to many international schools, making the country an attractive option for expats who want to offer their children a top-notch education.
Frequently Asked Questions About Education in Greece
What is education like in Greece?
Education in Greece is comprehensive and diverse, offering both public and private options. It is compulsory for children aged six to fifteen and consists of primary, secondary, and higher education.
Is the education system in Greece good?
Greece's education system is well-regarded for its emphasis on academic excellence, cultural heritage, and the strong tradition of learning. However, like any system, its effectiveness can vary, and outcomes may depend on individual schools and students' efforts.
Is education free in Greece?
In Greece, primary and secondary education in public schools is free for all citizens. Higher education is also predominantly free in public universities, although some programs may have nominal fees. Private schools and international schools may charge tuition fees.
Is Greece an educated country?
Greece has a well-established education system with a high literacy rate and a strong emphasis on higher education. While it faces challenges, it can be considered an educated country in terms of its commitment to learning and academic pursuits.
Where does Greece rank in education?
Greece ranks at number 27 in education across the world, with a 95.29 percent literacy rate. Its education system is generally considered decent, with a focus on higher education and cultural heritage.
Are there American schools in Greece?
Yes, there are American international schools in Greece that offer an education based on American curriculum standards. These schools cater to expatriate families and provide instruction primarily in English, following US educational practices and often leading to US diplomas or qualifications.