Greece has become a popular retirement destination for expats from all over the world. With the help of Greek visas, even foreign retirees from outside the European Union (EU) have a chance to retire in a country that is known for its beauty, great weather, and hospitable locals.
In the guide below, we give you a comprehensive overview of life as a retiree in Greece, including everything you need to know about the Greece Golden Visa, taxes, the cost of living, as well as public and private healthcare.
About Greece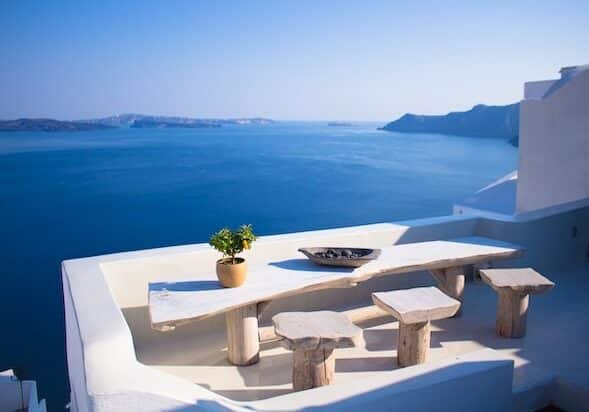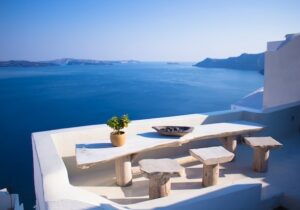 Greece is a mesmerizing country that attracts expats from around the world with its enchanting blend of pristine beaches, a mild climate, a laid-back lifestyle, and the warm hospitality of the Greek people. Nestled in the southeastern corner of Europe, Greece offers an exquisite experience for those who choose to live there.
One of the most enticing aspects of Greece is its natural beauty. From the rugged cliffs of Santorini to the lush greenery of Corfu, Greece's diverse landscapes never fail to amaze. The country is renowned for its crystal-clear waters and pristine beaches that stretch along its coastlines, making it a paradise for sun-seekers and water enthusiasts.
The mild Mediterranean climate further enhances Greece's allure. With long, sun-drenched summers and mild winters, it's a year-round destination that invites travelers to explore its rich history, charming villages, and vibrant cities at any time of the year.
What truly sets Greece apart is its laid-back lifestyle, epitomized by the friendly and welcoming Greek people. Time seems to slow down here, allowing visitors to immerse themselves in the culture, savor delicious cuisine at local tavernas, and embrace the joys of life.
Although Greece has had its economic ups and downs, the country is a safe and welcoming place for expats. Those who choose to become legal residents or even apply for Greek citizenship will benefit from an EU passport, one that ranks at number 46 in the Passport Index.
From the ancient wonders of Athens to the idyllic islands scattered across the Aegean and Ionian Seas, Greece offers an exceptional lifestyle. Whether you're exploring historical sites like the Acropolis or simply basking in the sun on a tranquil beach, Greece's natural beauty and relaxed ambiance make it a destination that captures the hearts of all who visit and live there.
Who can retire in Greece?
Greece offers a welcoming retirement option for both EU and non-EU citizens. EU citizens can easily retire in Greece without needing a special visa or residence permit. They can enjoy Greece's mild climate, stunning landscapes, and rich culture as part of the free movement for people living in the EU.
Non-EU citizens, on the other hand, can apply for a Greek residence permit, often based on income or investment criteria, to retire in the country. Greece's affordable cost of living and high-quality healthcare system make it an attractive choice for retirees seeking a Mediterranean paradise to spend their golden years.
Does Greece have a retirement visa?
Greece doesn't have a specific retirement visa program designed exclusively for expats or retirees from non-EU countries. However, Greece does offer EU residence permits for certain categories of non-EU citizens, and retirees can potentially obtain residence permits through various routes:
You may be eligible for a residence permit if you can prove a stable and regular source of income, such as a pension or investments, sufficient to cover your living expenses in Greece.
Owning property in Greece above a certain value may qualify you for a residence permit, although this can vary by location and property value.
Greece has residence permit options for specific categories, such as property investors, students, and family reunification.
Entry visas
The type of entry visa for Greece will depend on your country of origin. Below is an overview of what you need to consider if you're an EU citizen, are from outside the EU or EEA or if you're an American citizen looking to retire in  Greece.
EU citizens
EU citizens don't need a visa to retire in Greece. Greece, as an EU member state, allows EU citizens to reside in the country without a visa for an extended period. However, there are certain administrative and documentation requirements, such as registering with the local authorities, providing sufficient financial means to support yourself, and obtaining health insurance coverage.
You will also need to get your personal tax number in order to take part in everyday activities, pay bills, and buy accommodation.
Non-EU citizens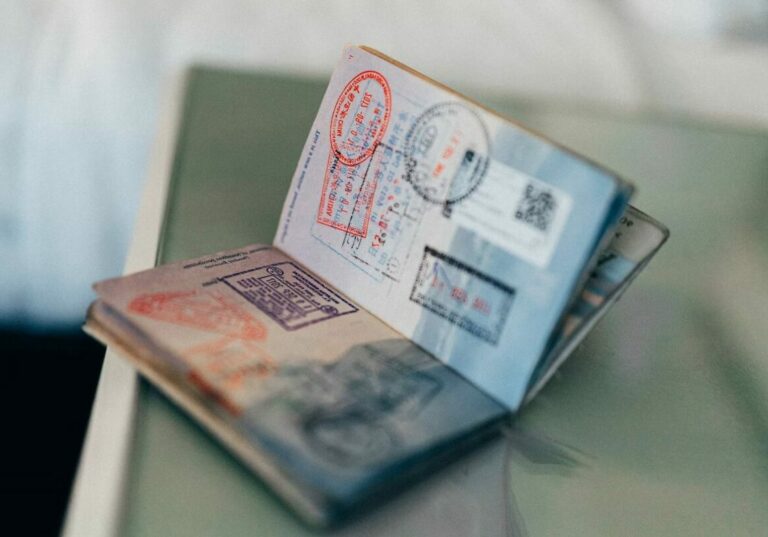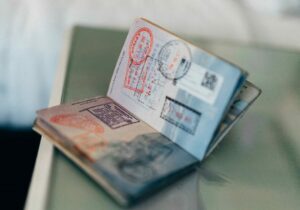 The visa requirements for non-EU citizens traveling to Greece depend on their nationality and the purpose of their visit. Greece, as a member of the EU, follows the Schengen Agreement's rules for short-term visits.
Tourist visa: Most non-EU citizens, including those from the United States, Canada, Australia, and many other countries, typically need a Schengen Tourist Visa to visit Greece for up to 90 days within a 180-day period. This visa is for tourism, family visits, or other non-business purposes.
Business visa: Non-EU citizens planning to conduct business activities in Greece may require a Schengen Business Visa.
Long-term residence: If you plan to live in Greece for more than 90 days or wish to retire there, you'll need to apply for a national long-term visa or residence permit. Requirements vary depending on factors like employment, family ties, or study purposes.
It's essential to check the specific visa requirements for your country of citizenship and consult the Greek consulate or embassy in your home country for the most up-to-date and accurate information, as visa policies can change over time. Ensure you apply well in advance of your planned travel dates to avoid any delays.
US citizens
US citizens traveling to Greece for tourism or short-term business purposes typically do not need an entry visa for stays of up to 90 days within a 180-day period. Greece, being part of the Schengen Area, allows US citizens to enter for this duration without a visa. However, certain entry requirements still apply:
US citizens must have a valid passport with an expiration date at least three months beyond their planned departure from Greece.
Travelers should be prepared to show proof of the purpose of their visit, such as hotel reservations, an invitation letter, or a return ticket.
Greece and other Schengen countries require travelers to enter and exit through their first point of entry into the Schengen Area.
Having travel insurance covering medical emergencies is advisable.
Be mindful that, as of 2024, US citizens (and other citizens who may not need a visa at the moment) will require an ETIAS (visa waiver).
Residence permits
Getting a  residence permit in Greece is a process that takes time. To begin this journey, you must apply for a permit while living in the country. This means that if you are a non-EU citizen, you should first secure an entry visa, as mentioned in the section above.
The necessary documents for a residency permit application include:
A valid passport
Evidence of continuous and current medical insurance with coverage in Greece
Proof of a regular income amounting to at least €2,000 per month or savings of at least €24,000 in a bank account
For many non-EU citizens seeking a convenient and widely favored path to gaining permanent residency in Greece, the Greece Golden Visa Program is a notable option.
The Greece Golden Visa
The Greece Golden Visa program, initiated in 2013, offers a pathway to obtaining permanent residency in Greece by investing in its real estate market, making it an attractive option for prospective retirees. What sets this program apart is its comparably low minimum investment requirement of just €250,000, making it highly appealing to investors and retirees alike.
Upon entering the program, participants immediately secure a five-year permanent residence permit in Greece, renewable every five years as long as the investment is maintained. A key advantage is the potential to qualify for Greek citizenship after seven years of residing in the country. However, this entails meeting a minimum annual stay requirement of 183 days and successfully passing a citizenship examination.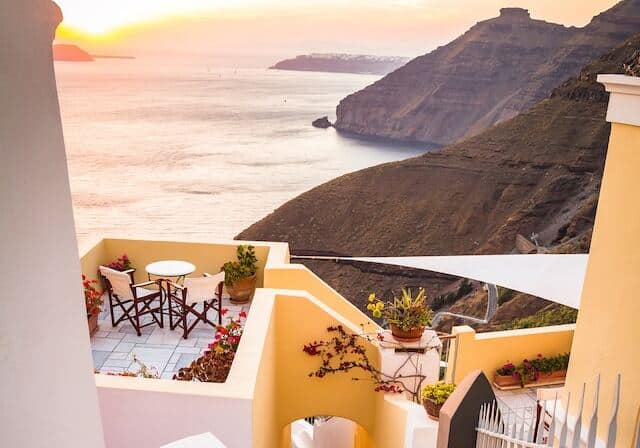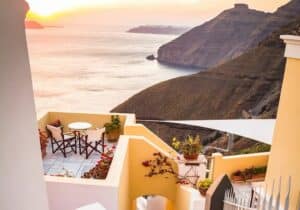 There are various ways to qualify for the program, including the following:
A €250,000 real estate purchase anywhere in Greece. However, for the municipalities of Athens, Thessaloniki, Mykonos, and Santorini, the minimum amount is €500,000.
Buying multiple properties in Greece with a combined value of at least €250,000 (or €500,000 if properties are in the four municipalities mentioned above).
Investing in a timeshare or lease in a hotel or furnished tourist accommodation for a minimum of ten years.
Owning real estate with the value of €250,000 through a legal entity, with you as the sole owner.
Joint investments by multiple individuals, each contributing a minimum of €250,000.
Note that one of the program's standout advantages is its speed, with participants often receiving their permits within 40-60 days. This program offers several benefits listed below.
Family reunification
This particular benefit of the Greece Golden Visa program holds great appeal for retirees looking to relocate with their families. In only two months, both you and your entire family can attain permanent residency in Greece.
Eligible family members are your spouse and children below 18 years old. Furthermore, if you have adult children above 18 years of age, who are pursuing full-time studies and remain financially reliant on you, they too can be included in this program.
Visa-free travel in the Schengen Zone
Another great bonus of the Greece Golden Visa is that residents of the Schengen Area can travel freely without a visa to all Schengen countries. Not only does this open up travel opportunities, but also an international business market for retirees who think about setting up a business during their golden years.
Taxes in Greece For Retirees
When retirees or pensioners contemplate a fresh start in a new location, taxation inevitably becomes a primary concern. This is entirely understandable, as the prospect of double taxation and excessive fees can significantly impact hard-earned savings.
Greece introduced an enticing initiative in 2020, offering a flat seven percent tax rate on foreign-sourced income for retirees who become tax residents. To qualify, retirees must not have been Greek tax residents in the previous five years. The seven percent tax rate is then valid for the next ten years.
This favorable tax rate is inclusive of all categories of foreign-derived income, including rents, business proceeds, dividends, and pensions. When this law takes effect, it will present an exceptional opportunity for retirees, making it highly advisable to seize this unique tax advantage, which is unmatched in any whitelisted country.
What's more, Greece has double taxation treaties with many countries, which can affect your tax liability depending on your home country's tax laws. Income from sources like rent, investments, and business activities may be subject to different tax rates and rules. Greece also has a recurring annual wealth tax for individuals with significant assets in the country.
High-net-worth individuals may also benefit from Greece's Non-Dom Tax Regime. If expats relocate their tax residence to Greece, they pay €100,000 per tax year, no matter how much their total income is.
Navigating Greek tax laws can be intricate, and it's advisable for retiree expats to seek advice from tax professionals or consult with the Greek tax authorities to understand their specific tax obligations and benefits fully. Tax laws may change over time, so staying informed is crucial.
Taxpayer identification number
The Greek tax identification number is known as the AFM, which stands for Arithmo Forologikou Mitroou in Greek. It is a unique identifier assigned to individuals and entities for tax purposes in Greece. The AFM is used for various financial and administrative transactions, including filing taxes, opening a Greek bank account, and conducting business in Greece.
Getting your AFM is a straightforward process. Visit your local tax office and complete an M1 form. It's essential to have your passport with you during this procedure. Occasionally, the local tax office may request additional documentation, such as proof of residence or a recent bank statement, to complete the application process smoothly.
Healthcare and Medical Insurance For Retirees in Greece
Greece operates a universal healthcare system similar to that in the UK and Canada. This national healthcare system offers general medical services and hospital treatments. Not everything is covered by the public healthcare system, so retirees may want to consider private insurance for additional services.
Public healthcare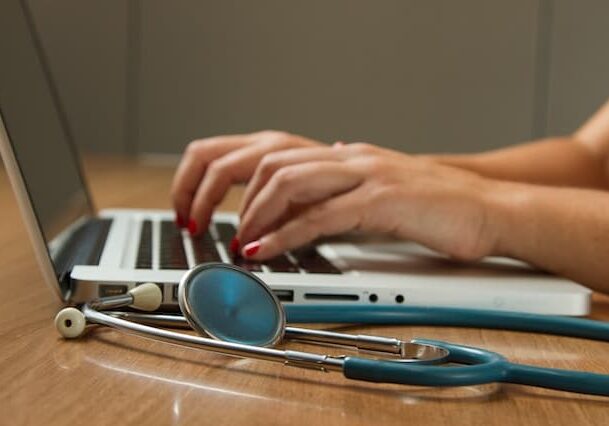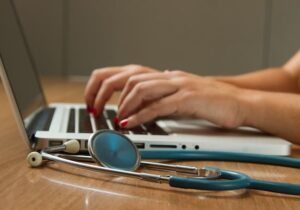 Greek public healthcare, governed by the National Health System (ESY), is a fundamental pillar of the country's social infrastructure. Rooted in the principles of universal access and equity, it provides essential medical services to all Greek citizens and legal residents.
The ESY offers a comprehensive range of healthcare services, including primary care, specialist consultations, hospital treatment, and pharmaceuticals, largely funded through taxation and mandatory contributions.
Greece has struggled with providing accessible healthcare to residents living on some of its small islands. In the case of medical emergencies, patients usually have to be flown to the mainland. However, over the last month, the Greek National Tourism Organization (GNTO) has been busily promoting five destinations that tick all the right boxes for retirees, offering good medical care and low costs of living.
Though Greece's economic challenges have strained the system in the past, reforms have been implemented to enhance efficiency and accessibility. In recent years, investments in healthcare infrastructure and digitalization have modernized service delivery. Despite ongoing challenges, Greek public healthcare services remain a crucial safety net, ensuring vital medical support for its population.
Private healthcare
Private healthcare in Greece offers an alternative to the public system, providing quicker access to medical services with added amenities. Patients can choose their preferred healthcare provider or hospital, often with shorter wait times and more personalized care.
Private health insurance or out-of-pocket payments are common ways to access these services. Greece's private healthcare sector has grown in recent years, attracting both domestic and international patients seeking quality care, especially in areas like elective surgeries and specialized treatments in private surgeries and private hospitals.
What does private health insurance cover?
Private health insurance in Greece typically covers a broad spectrum of medical services beyond what the public healthcare system provides. These policies often include faster access to specialists, surgeries, and more comfortable hospital accommodations.
Coverage may include diagnostic tests, dental care, prescription medications, and even certain alternative therapies. It also allows policyholders to choose their preferred healthcare providers and hospitals. The extent of coverage can vary widely depending on the specific insurance plan, so it's essential for individuals to carefully review policy terms to meet their specific needs.
Cost of Living in Greece
The cost of living in Greece is generally lower than in many Western European countries. Basic necessities like food, accommodation, and transportation are reasonably priced. However, prices in major cities, particularly Athens and Thessaloniki, are higher. Greece's economic challenges have led to fluctuating living costs, but it remains an affordable destination, especially in rural areas.
Accommodation in Greece
Greece offers a wide range of accommodations, and prices will vary depending on where you choose to live. Generally speaking, apartments and houses in inner cities are more pricey than places on the outskirts of cities, and you may find some real bargains in one of Greece's smaller towns or rural areas.
The prices below are an average of the country as a whole. All prices are from Numbeo and correct as of September 2023.
Rental prices in Greece
Rental prices in Greece not only depend on the location of the property but also on its size, condition, and amenities. The price for a one-bedroom apartment in a city center can vary between €275 to €700 per month. The price for a three-bedroom apartment in the city center is between €450 and €1,300 per month.
For a one-bedroom apartment outside the city center, you'll pay between €250 and €600, and for a three-bedroom apartment, you'll pay between €400 and €1,200 per month.
Property prices in Greece
The Greek real estate market is as versatile as the rental market and offers anything prospective buyers could wish for. Be it a beachfront apartment, a villa in the countryside or a townhouse in the city center, Greece caters to all budgets and desires. As with rental properties, the price depends on a number of factors, such as location, amenities and condition of the property.
The price per square meter in a city center ranges between €1,300 and €4,000, and outside the city center, prices range from €1,000 to €3,500.
Internet and utility
On top of monthly rental or mortgage costs, you will need to factor in utility costs. These will vary depending on the size of your accommodation, the number of people who live there and your personal needs. Below is an overview of a one-bedroom apartment occupied by two people.
| | |
| --- | --- |
| | |
| Gas, electricity, water, garbage (for an 85 ㎡ apartment) | |
| | |
| Mobile phone (contract) with unlimited data | |
Cost of food
When moving abroad, the monthly cost of groceries, household expenses, and the occasional meal out are important factors to consider, especially if you have a family. Greece is known for its exceptional cuisine at reasonable prices and fresh produce, which is considered one of the best and cheapest in Europe.
The table below gives an overview of some basic food items.
| | |
| --- | --- |
| | |
| | |
| Fresh white bread (500 g) | |
| | |
| | |
| | |
| | |
| | |
| | |
| | |
| | |
| Domestic beer (0.5 liters) | |
If you're eating out, a meal at an inexpensive restaurant costs around €12 per person, and a three-course meal for two people at a mid-range restaurant costs, on average, around €45. Buying a combo meal at McDonald's (or an equivalent combo meal) will set you back around €7.50, depending on what you order.
Transportation
Greek's public transport system is reliable and affordable. There are buses for those who want to use public transport, and Athens also has an extensive metro system. A one-way ticket for local transport costs between €1 and €1.80, whereas a monthly pass costs between €27 and €50.
Taxis and Ubers are also relatively cheap, with a journey costing between €0.80 and €2 per kilometer.
Banking in Greece
Banking in Greece for retired expats offers a straightforward and accessible system. Many retirees choose to open bank accounts in Greece to manage their finances. Greek banks provide a range of services, including savings accounts, checking accounts, and investment opportunities.
It's essential for expats to understand the local banking regulations, which may differ from their home countries. Currency exchange is easily done, and online banking is commonly practiced, simplifying international transactions. However, Greece's economic challenges in recent years have resulted in capital controls and bank restrictions, which may impact retirees' access to funds from abroad, so staying informed is crucial.
Best Places to Retire in Greece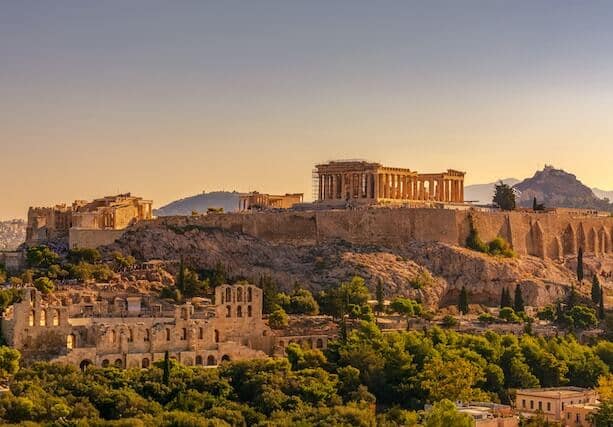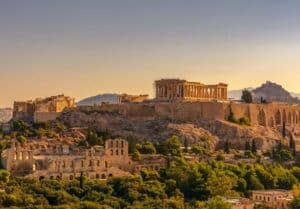 Greece offers a myriad of enticing retirement destinations, each with its own distinct charm and appeal. Here are some of the best places to retire in Greece:
Athens: The vibrant capital city combines rich history with modern amenities, offering retirees access to world-class healthcare, cultural attractions, and a bustling urban lifestyle.
Crete: Greece's largest island boasts a mild climate, beautiful beaches, and a laid-back atmosphere. Cities like Chania and Heraklion provide a mix of history, culture, and natural beauty.
Santorini: Known for its breathtaking sunsets and stunning landscapes, Santorini offers a serene yet luxurious retirement experience. The island's picturesque villages and pristine beaches are a draw for retirees seeking tranquility.
Rhodes: With a blend of ancient history and modern conveniences, Rhodes offers retirees a unique Mediterranean lifestyle. The city of Rhodes is vibrant, while the island's interior features charming villages and scenic landscapes.
Nafplion: This coastal town, often considered one of the most beautiful in Greece, combines historic architecture with seaside tranquility. It's perfect for retirees looking for a relaxed pace of life.
Pelion Peninsula: Nestled between mountains and sea, Pelion offers a more off-the-beaten-path retirement option with charming villages, lush landscapes, and a slower pace of life.
When considering retirement in Greece, retirees should explore their preferences, whether it's a vibrant city, a serene island, or a peaceful village, to find the perfect spot that suits their lifestyle and retirement dreams.
Five Greek Villages to Retire in
Although there is an abundance of villages and small towns in Greece for retirees to live in and enjoy their golden years, the following villages have been favorites with expats for many years.
Chryso
Chryso is a picturesque village nestled in the heart of the Evrytania region of Greece. Surrounded by the lush Pindus Mountains, Chryso is a hidden gem known for its stunning natural beauty and traditional Greek charm. Visitors are drawn to this serene village for its pristine landscapes, including dense forests, glistening rivers, and breathtaking mountain views.
Ploydrosos
This charming village can be found in the heart of Thesprotia, a region of northwestern Greece. This picturesque settlement is renowned for its tranquil ambiance and its idyllic location surrounded by the Pindus Mountains. Polydroso offers a retreat into nature, with lush green landscapes, beautiful streams, and pristine forests that make it a haven for outdoor enthusiasts and hikers.
Kyriaki
Kyriaki is a pretty village situated near Livadeia, a city in central Greece. Nestled in the scenic region of Boeotia, Kyriaki is known for its serene beauty and traditional Greek ambiance. Surrounded by rolling hills and lush countryside, it provides a tranquil escape from the hustle and bustle of urban life.
Goura
Goura is a small but enchanting village in the Corinthia region of Greece. Located on the northeastern slopes of Mount Ziria, Goura boasts a serene setting surrounded by lush forests, making it a haven for nature enthusiasts and hikers. The village is famous for its annual chestnut festival, celebrating the local chestnut harvest, which draws visitors from far and wide.
Steni Dirfys
Steni Dirfys is a picturesque village situated on the slopes of Mount Dirfys, the highest mountain in the island of Euboea, Greece. The settlement is surrounded by wild forests, offering a haven for nature and outdoor lovers. Steni Dirfys is known for its stunning natural beauty, with hiking trails leading to the mountain's summit, providing breathtaking panoramic views of the Aegean Sea.
What are the pros and cons of retiring in Greece?
As with every country, there are upsides and downsides to retiring and living there. In the end, it's up to your own personal preferences and your desired lifestyle that will determine whether Greece is the right place for you. Below, we've given you a quick overview of the pros and cons of retiring in Greece.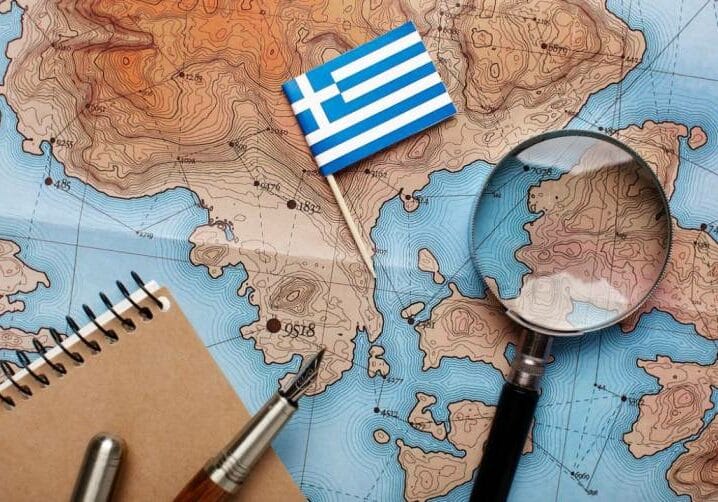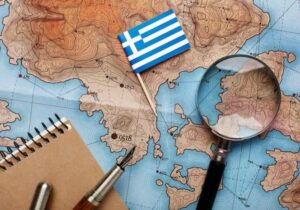 Pros:
Natural beauty: Greece offers stunning landscapes, pristine beaches, and a mild Mediterranean climate, providing retirees with a beautiful and comfortable environment.
Rich culture and history: Greece is steeped in history, with ancient ruins, museums, and cultural sites, offering retirees numerous opportunities for exploration and learning.
Healthy diet: The Greek diet is renowned for its health benefits, featuring fresh Mediterranean cuisine rich in olive oil, vegetables, and seafood.
Affordable cost of living: Compared to many Western European countries, Greece has a relatively low cost of living, making it an attractive option for retirees on a budget.
Greek hospitality: The Greek people are known for their friendliness and warm hospitality, creating a welcoming and inclusive atmosphere for retirees.
Access to healthcare: Greece has a well-developed healthcare system, and retirees from EU countries can often access healthcare with their European Health Insurance Card.
Cons:
Economic challenges: Greece has faced economic instability in recent years, which can impact retirees' financial security and access to pensions.
Language barrier: While English is spoken in tourist areas, retirees may encounter language barriers in rural parts of Greece, making communication difficult.
Bureaucracy: Greece has a reputation for bureaucratic challenges, which retirees may encounter when dealing with paperwork and administrative processes.
Healthcare system variation: While healthcare is generally good, some rural areas may have limited access to medical facilities and specialists.
Seasonal tourism: Some retirees may find that the influx of tourists during peak seasons can disrupt the tranquility they seek in retirement.
Pension taxation: Taxation rules regarding pensions and income can be complex, and retirees should seek professional advice to understand their tax obligations in Greece.
In Summary
Greece is a desirable destination for expats, especially those who come from outside EU countries. With its Mediterranean climate, low cost of living, and public healthcare, the country has a lot of plus points for people from all walks of life who want to enjoy a relaxed lifestyle during their golden years.
Although a formal retirement visa doesn't exist, other attractive visa routes allow expats to reside in this beautiful country and enjoy all the benefits this brings with it.
How Can Global Citizen Solutions Help You?
Global Citizen Solutions is a boutique migration consultancy firm with years of experience delivering bespoke residence and citizenship by investment solutions for international families. With offices worldwide and an experienced, hands-on team, we have helped hundreds of clients worldwide acquire citizenship, residence visas, or homes while diversifying their portfolios with robust investments. 
We guide you from start to finish, taking you beyond your citizenship or residency by investment application.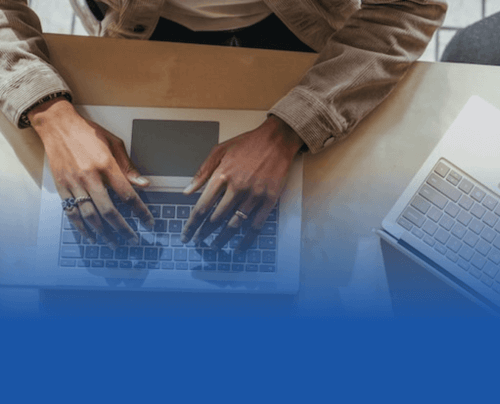 Frequently Asked Questions About Retiring in Greece
How much money do you need to retire in Greece?
The amount of money needed to retire in Greece varies depending on one's lifestyle, location, and individual preferences. On average, retirees may need between €800 to €2,500 per month to cover living expenses, including housing, food, healthcare, and leisure activities.
Is moving to Greece difficult?
Moving to Greece can be both exciting and challenging. While the country offers a rich cultural experience and a pleasant Mediterranean climate, expats may encounter bureaucratic processes, language barriers, and cultural adjustments. Thorough research and planning can help ease the transition.
What are the benefits of retiring in Greece?
Retiring in Greece offers numerous benefits, including a Mediterranean climate, stunning landscapes, a rich cultural heritage, and a lower cost of living compared to many Western European countries. The healthcare system is well-regarded, and the country's relaxed pace of life can be appealing to retirees.
Does Greece tax retirees' pensions?
In 2020, Greece introduced a flat seven percent tax rate on foreign-sourced income for retirees who become tax residents. To qualify, retirees must not have been Greek tax residents in the previous five years. The seven percent tax rate is then valid for the next ten years.
How much is the basic state pension in Greece?
The full amount of the national state pension in Greece is €384, which corresponds to 20 years of insurance and 40 years of residence in Greece from the age of 15. However, the
exact amount can change over time due to government policies and economic conditions.
Should I retire in Greece or Portugal?
The choice between retiring in Greece or Portugal depends on personal preferences and priorities. Both countries offer a rich cultural experience and Mediterranean lifestyle, low cost of living, and have an active and supportive expat community. The right retirement destination for you requires weighing up the pros and cons for both countries.