Cost of Living in Greece: A Guide for Expats
If the excellent Mediterranean sunny weather, friendly people, and delicious food of Greece weren't enough to convince you to move, the living cost may be yet another incentive to visit and reside in the country. From housing and dining out, to healthcare and even hair care, the average cost of living in Greece is much lower than in the United States and Europe.
In this article, you'll learn everything you need regarding the cost of living in Greece in 2022, including:
Cost of Living in Greece
Living expenses in Greece in comparison to other nations are quite affordable. For example, the cost of living in Greece compared to the UK is 45% cheaper, and the cost of living in Greece vs the USA is nearly 23% cheaper.
The cost of living in Greece is relatively low, although it varies by location. An example of this is the countryside, which is cheaper than the capital city, even though there is a smaller range of products and services. In the mainland, prices are generally lower than in Greek islands when it comes to fuel and some basic goods.
Anyone looking to reside in the city should know that the capital is the most costly part of Greece. Despite being more costly than other Greek towns, Athens is still less expensive than other European major destinations like Paris, London, and Milan.
Although earnings are lower in comparison to the rest of Europe, the standard of living remains good across Greece. This is due to the general cheap price for services. Single person will require around €500 to live per month, while a family of four may require approximately €2000 per month. If you do not include rent, the average monthly cost of living in Greece for international students is roughly €600 per month.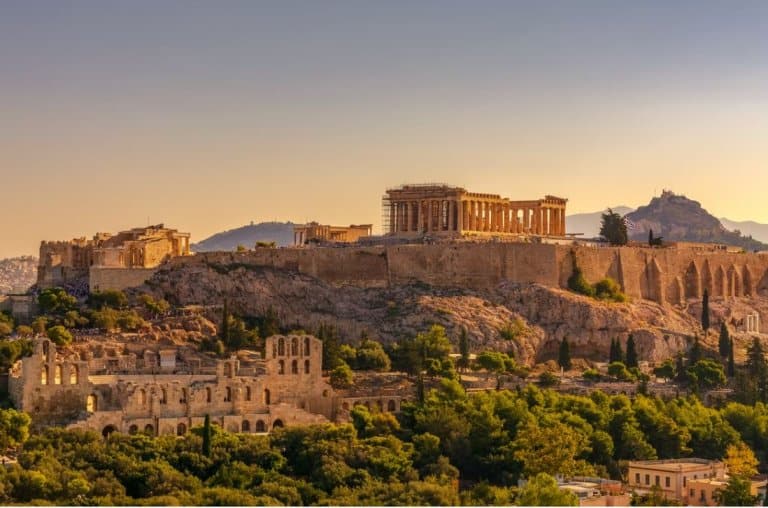 Accommodation in Greece
Greece's real estate prices are quite attractive. The typical real estate price for an apartment in the city center is between €1,500 and €4,000 per square meter, while flats outside the city center range between €900 and €2,500 per square meter.
Rental prices in Greece are relatively reasonable in comparison to other European countries. In Athens or Thessaloniki, for example, a one-bedroom apartment may go for you about €400-700 per month. This compares to a monthly rent of €600-1,200 for a three-bedroom property. A one-bedroom apartment outside of the city centre will go for between €200 and €400 monthly, while a three-bedroom apartment will have a service going for around €350-800 per month.
During the economic crisis of 2008, Greece's accommodation prices significantly fell. Although the Greek economy has slowly begun to improve, rent and purchase prices remain fairly low for most expats to afford. Given a large number of available properties, it would be advantageous for expats to apply for the Golden Visa Program in Greece – a residency by investment program that provides a simple procedure to getting the Greek residency, and with it access to the world at large.
If you wish to reside in a big city, Athens or Thessaloniki are your best options. However, if you are all about living a tranquil life with your family, Greece has several mid-sized and small towns and quaint villages for you to reside in. Choose any location based on your preferences, it will not take much from you because the rental price in Greece is generally 70% less than in the United States.
Internet and Utility Monthly Fee
The cost of living in Greece per month in terms of internet and utility monthly fee isn't as expensive as in the rest of Europe:
Electricity, heating, cooling, water, and garbage disposal for a 85m2 apartment is about €176,31;
1 min. of prepaid mobile tariff local with no discounts or plans is around €0.42;
Internet of 60 Mbps or more, unlimited data, cable/ADSL is around €32.13.
Cost of Food in Greece
The price for food in Greece is generally cheap, and it is subject to a lower VAT rate than other items across the nation. Moreover, you may easily get locally grown food in the countryside.
If you dine out frequently, your average meal would go for roughly €32 per day, whereas an average lunch in a mid range restaurant or café would go for around €13. Breakfast is significantly less expensive than lunch or dinner. There are several huge fast food chains around Greece as well, so you can eat at any fast food restaurant if you're on a low cost budget.
If you prefer traditional Greek dishes, you will find that it is prepared with fresh vegetables, fish, herbs, spices, traditional yogurt, and olive oil. Several authentic restaurants and cafés across Greece are selling traditional foods that you may not find elsewhere.
| Food | Price |
| --- | --- |
| A bottle of local beer | €4 |
| Cappuccino | €4 |
| Coca Cola (330 ml) | €1,60 |
| Bottle of Wine (Mid-Range) | €6,50 |
| Local Cheese (1kg) | €7,90 |
| Three-course meal | €40 |
The food markets in Greece's inner cities and villages are impressive in their organization and abundance. Outdoor markets are a prominent feature of Greek culture, where people gather to meet friends, talk, and shop. If you can't find a local market, the locals will go out of their way to find one for you, that's how friendly the Greek culture is.
For those who enjoy cooking for themselves, you would be glad to know that food prices are truly very affordable, and there are many locally grown items available for people who prefer eating a healthy diet. The average costs of specific items are:
| Food | Price |
| --- | --- |
| A dozen of eggs | €3 |
| Rice 1 kg | €1,70 |
| White bread | €0,80 |
| Milk 1 liter | €1,21 |
| Chicken Fillets 1kg | €6,75 |
| Water 1.5-liter bottle | €0,78 |
| Bottle of wine (mid-range) | €6 |
Healthcare in Greece
As a resident in Greece, you have access to both public and private healthcare services.
Greece provides free healthcare to all Greek citizens and residents. You have access to healthcare services whether you are a foreigner, an EU citizen, or even unemployed. Furthermore, you do not need a GP referral to see a specialist, however, there may be huge wait durations before you get an appointment.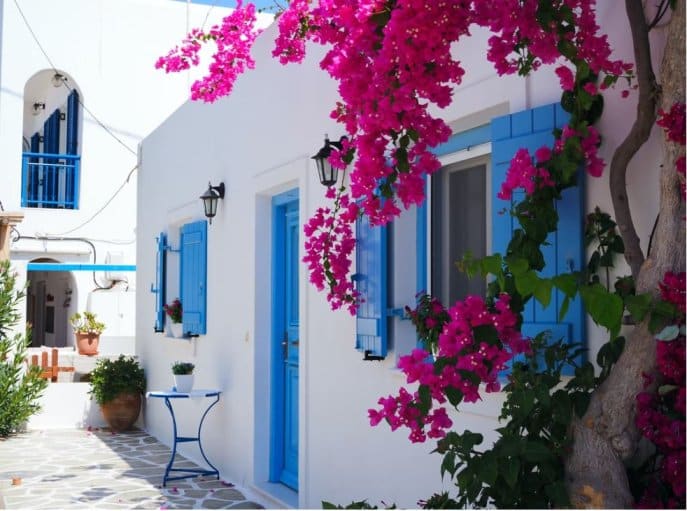 Private medical centers have newer equipment than public medical facilities. One of the few disadvantages of living in Greece is that it's not always easy to find English-speaking personnel. However, private healthcare facilities are more likely to provide their service in English. The cost of private health insurance varies according to personal factors such as age, coinsurance, country of residence, and so on. The majority of people who live in Greece select private insurance over public health insurance since it covers all expenses.
If you engage in state health insurance as a foreigner, you will receive free national healthcare. Please keep in mind that you must have a Social Security number to receive public healthcare services. Foreigners can also take advantage of foreign health insurance, which minimizes wait times at medical centers. Remember that the closer you are to the city center , the more likely you will encounter English-speaking employees.
A general doctor's check-up without insurance costs roughly €40, and a six-day supply of cold medication costs about €2,70. A prescription for antibiotics without insurance costs roughly €7.
Transportation in Greece
The Greek transportation system in and between cities comprises automobiles, trains, air connections, city buses, canals, marine transport, and other public transport. Before the 2004 Olympics, the latter had been enhanced, with high-speed trams, trolleybuses, and buses running in the streets of Greece's big cities.
With affordable public transportation expenses, you may easily tour Greece's large cities. Buses are available in most cities, and Athens has a metro system.
As a foreigner, you must get car insurance if you plan to drive your car. If you plan to rent a car, you should look into the insurance options available at a rental center because recruiting vehicle prices may be high.
Here are the transportation timetables and automobile costs in Greece:
| | Price |
| --- | --- |
| Monthly bus/Transport pass | €30 |
| Gasoline (one litre / 0.25 gallon) | €1,47 |
| Bus ticket (single use) | €1,40 |
| Taxi, 8 km/5 miles | €12 |
| VW Golf (new) | €18,650 |
| Toyota Corolla (new) | €18,840 |
Education in Greece
Citizens and residents of Greece have access to public and private education, as well as international schooling systems. Although public schools are free, they only provide education in the Greek language. If you need your children to be taught in English and other languages, you may have to consider signing them up in international and private schools.
Education prices across Greece vary based on the student's school, age, and grade level. International schools, for example, range in price from €7,000 to €13,000 each academic year.
University education is free for Greek and other EU citizens up to a master's degree. Non-EU students, on the other hand, spend roughly €1,500 on tuition each year.
Here is the average cost of education in Greece:
Price
Preschool / kindergarten (cost per month)
€368
Private school for lower grades (price per year)
€8,000
University tuition fee
Free to Greeks and EU citizens.
Around €1,500 a year for non-EU students
If you want to visit Greece and become eligible for Greek citizenship, you can apply to the Greek Golden Visa Program, invest in the country, live in Greece for seven years in a row, and complete various additional conditions, including passing the Greek Citizenship Test.
Frequently Asked Questions
Is it expensive to live in Greece as an expat?
Being a country with visa-free access to 171 destinations, and standing at 45th place in the Global Citizen Solutions Global Passport Index, and ranking 12th in the Enhanced Mobility Index, 116th in the Investment Index, and 45th in the Quality of Living Index. Greece is an excellent spot for a foreigner to reside in, where costs of living are usually 30% cheaper than in other European countries. Overall, you may live well on a monthly budget of €2,000, which covers the average estimated monthly costs and rent of a one bedroom apartment in Athens' city center.
What is the cost of international schools in Greece?
International schools in Greece are private institutions. Tuition fees vary from €7,000 to €13,000 per academic school year, and they depend on the age of the student and the school's policy.
Is it reasonable to buy property in Greece?
If you plan to live in Greece for a long time, you wouldn't worry about the home costs as they are low enough. Buying a home in Greece is simple, especially following the country's recent economic downturn. Purchasing property in Greece is a straightforward and cost-effective way to become a permanent European resident. Greece is a favorite destination for many expats.