Greece is considered one of the cradles of Western civilization, with a number of significant contributions to philosophy, mathematics, astronomy, and medicine. Greek influence also reaches the arts and architecture, and Greek Revival-inspired architecture can be seen in the United States, Germany, Canada, the United Kingdom, and many other countries worldwide. You might have come across and felt drawn to homes with Greek-inspired Doric, Ionic, and Corinthian features.
If Greek real estate and the prospect of relocating there appeals to you, then Greece Golden Visa properties will provide a way to invest in real estate in the country and receive a Greek permanent residency in the process.
With excellent weather, food, and an abundance of UNESCO World Heritage Sites, the Greek Golden Visa program is one of the most sought-after permanent residency programs. However, Greece Golden Visa real estate purchases must meet a minimum investment threshold for foreign citizens to be eligible for the program.
What to Consider Before Choosing Eligible Golden Visa Properties in Greece
Whether searching for a place to live for an improved quality of life or somewhere to invest in increasing or protecting your assets, the Greek property market provides an expansive range of real estate options that meet your needs. The nation has everything from residential condominiums in Athens to incredible hotel resorts, commercial properties, and a captivating list of Greek luxury real estate on famous islands like Mykonos and Santorini.  
Applicants to the immigration investment program who choose the real estate investment route must decide to purchase or lease Golden Visa properties that meet specific program requirements – mainly that their investment is placed at the current minimum value of €250,000 and that the applicant passes thorough due diligence checks.  
Qualifying real estate investments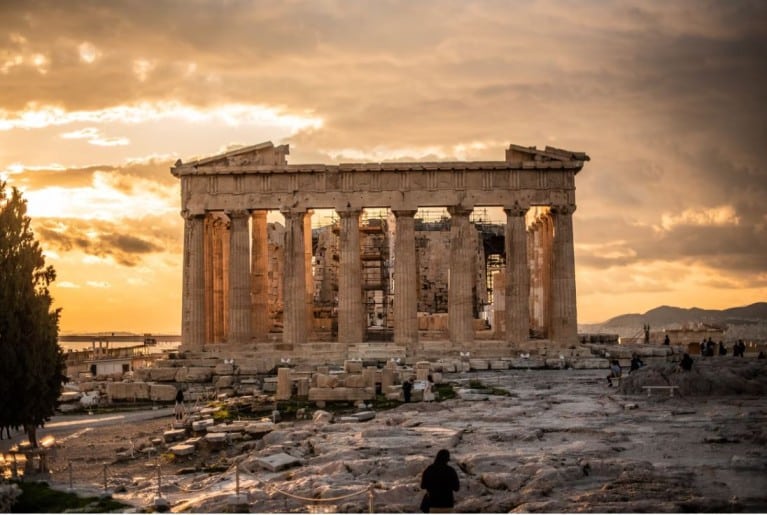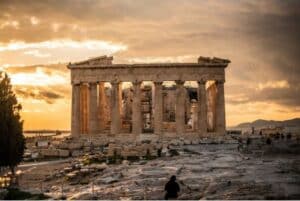 Unlike some Golden Visa countries, Greece does not restrict foreign property ownership, allowing investors to choose their preferred properties without government approval or limitations on where purchases can be made. However, an amendment to the real estate investment criteria will raise the qualifying investment for property purchases in some regions of the country. For northern and central provinces, the South Athens Attica region, and the municipalities of Thessaloniki, Mykonos, and Santorini, the minimum investment will rise from €250,000 to €500,000 after 31 July 2023.
Nevertheless, real estate investment options that pass the Greek Golden Visa real estate requirements are spread across prime locations, some with seaside views and others with incredible architecture and interior design that provide an airy refuge to escape scorching Greek summers.
Although the steps to applying for the Greece Golden Visa program are simple, there are several crucial factors to consider when selecting prime real estate from eligible Greece Golden Visa properties for sale or rent.
We'll go over these four factors you need to consider before you purchase property in Greece:
Renovation
Legal registration and ownership
Location
Lifestyle
Four Factors to Consider Before Choosing Your Greece Golden Visa Property
An investor must meet specific requirements to qualify for the Greece Golden Visa program. Some pertain to their personal background, general income level, and overall assets, while others are more property specific. The latter requirements include the area of interest, the age and condition of the investment property, and its legal documentation, among other things.
Before investing in any property in Greece, you must ensure it is a legal and lawful investment following the Golden Visa properties' requirements list. Knowing what to look for is the first step in investing in Greek real estate. It is essential to verify that the property you select is situated within Greek territory, as Greece comprises numerous islands (ranging from 1,200 to 6,000) interspersed with Turkish islands in the Aegean Sea.
The next step is to assess the properties Greece has on the market. While you can hardly ever go wrong with real estate acquisition in Greece, it is advisable to take into account the following criteria before making your decision:
Renovation
If you choose property purchase as the primary investment to acquire Greek permanent residency, be advised that many Greece Golden Visa houses and commercial real estate, like hotel accommodation, may need renovation. Qualifying hotels, resorts, and Greek luxury real estate may be old, whether in a big city like Athens or on the Greek islands.
While certain properties might have been renovated, it is vital to investigate the extent of the renovations. There is a possibility that the reconstruction work focused mainly on cosmetic aspects, leaving fundamental issues undisclosed or hidden.
Check to see if the infrastructure has been taken care of, and ensure you receive concrete answers to any of your concerns immediately. The property purchase price may qualify for the Greek investment program granting permanent residence, but unexpected maintenance and renovation costs might be a significant expense after your purchase agreement is signed.
If you have any doubts about the property's condition, seek a second opinion from a qualified property surveyor with profound knowledge of Greek real estate. If you see that the property needs structural renovations, you can negotiate an adjusted purchase price and put the funds toward renovation.
Checking if the property fulfills health and safety requirements is also essential. If it is old or poorly maintained, it might not pass the adequate health regulation checks necessary for you to live in it or could – in the worst-case scenario – result in the failure of your investment. From wall and window insulation to heating and plumbing, you should know all the health and safety requirements necessary to pass the construction industry's standards for your property to be inhabitable. A residence permit is useless if your home isn't fit for residency.
Legal registration and ownership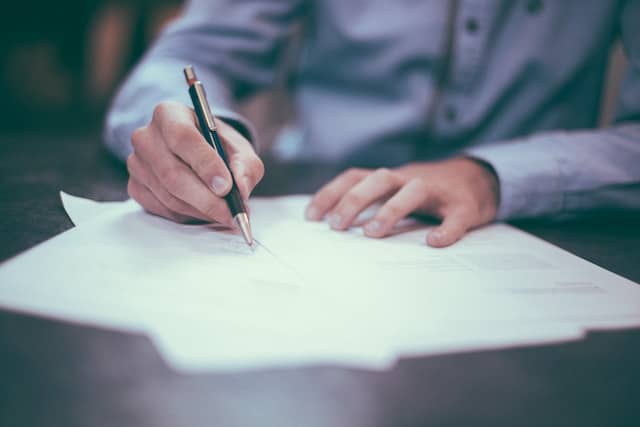 Any mistake or issue with the real estate property's development might reflect on you as an investor and affect your Greece Golden Visa application. To avoid any risk of complications with your real estate investment, pay close attention to the specifics of the building and take the appropriate actions on its behalf.
For example, some of the houses you may find in Greece, particularly on the islands, may not be legally registered in the title deed and will therefore require legal documentation. Instead of dealing with this problem alone, consult specialists familiar with the country's bureaucracy, or hand them power of attorney to resolve those issues.
Once you've found a property that meets your needs, ask your appointed lawyer to do a due diligence examination into the property's ownership title and current legal status. This can occur at the Land Registry in Greece or any local mortgage registry.
Regarding the due diligence of the ownership title, your lawyer should trace the chain of transfer of ownership rights and confirm that you, the investor, are the true legal owner of that immovable property.
As for any inquiries concerning the legal status of the property, these include the existence of (if any) encumbrances, charges, or rights of third parties on the property – including liens, mortgages, claims, or suspenses. A civil engineer should assess the property's potential limits for development, as well as the legality and scope of any construction permits if the property in question is a plot of land.
Should you choose to sign a long-term lease for a commercial property with corporate renters and retain a potentially higher source of revenue, you may want to familiarize yourself with the rate of taxes in Greece on rental income.
You should also be aware that in the case of joint ownership, the minimum investment amount to obtain a second residence permit will remain the same for each investor. In contrast, if the joint ownership is the main applicant and their spouse, the minimum investment amount can be split between them to receive permanent residence permits.
Location
When investing in property in a foreign nation, you need to be extra cautious about the location of your investment property, especially if you intend to rent it out later. Even if you are inspecting a potential home, focus on areas in great demand from buyers, renters, and other investors. This will guarantee the success of your investment and ascertain the quality of life in that region or area – from access to hospitals and schools to pharmacies, banks, superstores, and local markets.
Your appointed lawyer may examine the location of any Golden Visa properties you may be interested in on your behalf. This is a critical step in understanding whether or not your investment will hold in upcoming years and, more importantly, whether or not the property in question is located in a restricted region or has any limitations that may later arise in complications.
Lifestyle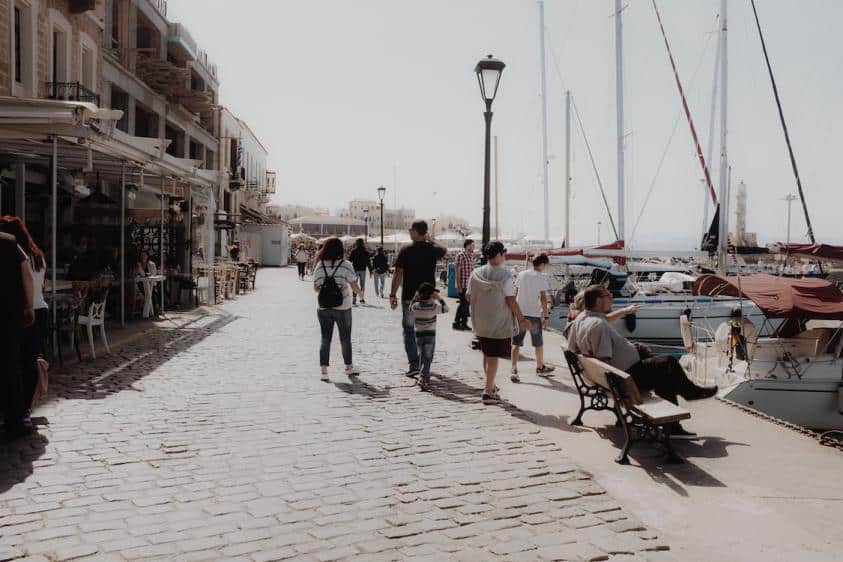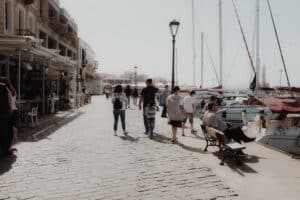 Lifestyle elements such as the cost of living and infrastructure are significant considerations for non-EU nationals seeking a foreign country in which to acquire permanent residency. If you've dreamt of living in Greece and are looking to buy a property on one of the Greek islands, the general lifestyle in those regions is another factor you'll want to thoroughly research before investing in any of the eligible Golden Visa properties available.
Depending on your circumstances, this could include the healthcare system, education systems, general infrastructure, internet speed, and leisure and entertainment. Transportation is another critical element to consider. Although the bigger islands across Greece have airports, the smaller ones rely on ferries as a means of transportation.
Assessing the demand on, and access to, small Greek island properties during the off-season is best, as you will better understand the feasibility of living in or renting out a property than in the busy summer months.
Should you consider becoming a full-time permanent resident of the island with your entire family, accurately assess the lifestyle you can expect and whether it will bring comfort and stability. This will prove beneficial to you in the long run, both as an investor and a potential homeowner.
Investment Requirements for a Greece Golden Visa
The investment threshold in order to acquire a residence permit in Greece is €250,000 [rising to €500,000 on 31 July 2023 in certain regions]. The investment must be held to renew the permanent residence permit every five years. Regarding the lease option of hotel accommodations or tourist residences, the lease agreement must be at least ten years and meet the value of the minimum qualifying investment.
Alternative investment options
Third-country nationals can also acquire a Greek residence permit through intangible assets, which include:
A minimum of €400,000 in Greek government bonds
A capital contribution of at least €400,000 in securities or a deposit in a Greek bank account
A capital contribution of at least €400,000 in bonds or shares of a venture capital fund, private equity fund, or a mutual fund based in Greece
A minimum of €800,000 in shares, corporate bonds, or Greek Treasury bonds listed in trading facilities operating in Greece
Residency for family members
The following family members can also receive a permanent residence permit through the main applicant's investment:
A spouse
A partner with a cohabitation agreement in Greece
Unmarried dependent children under the age of 21
Unmarried dependent children of the spouse who are under the age of 21
Dependent parents of the main applicant and spouse
Key Takeaways on Eligible Greek Golden Visa Properties
Greece offers foreign investors a wide range of commercial and residential property options, from modest apartments and houses to luxury villas and hotel resorts. Here are some of the most important takeaways of placing an investment in any Golden Visa-qualifying property Greece has to offer:
Golden Visa properties in Greece can be found at prices as low as €250,000, making them accessible to a range of investors.
Investments in Athens are highly coveted as the capital stands out as a developing center, providing incredible options for homeowners and investors interested in the business sector. It's important to note that the minimum investment will rise to €500,000 in the South Athens Attica region.
Consultation with legal authorities and appointed lawyers ensure a property passes due diligence checks and fulfils legal requirements.
Renovation costs are not covered in the initial investment sum; therefore, setting aside an additional budget to meet the industry's standard requirements is advisable.
A comprehensive search of your desired location is essential if you are unfamiliar with the region.
Conclusion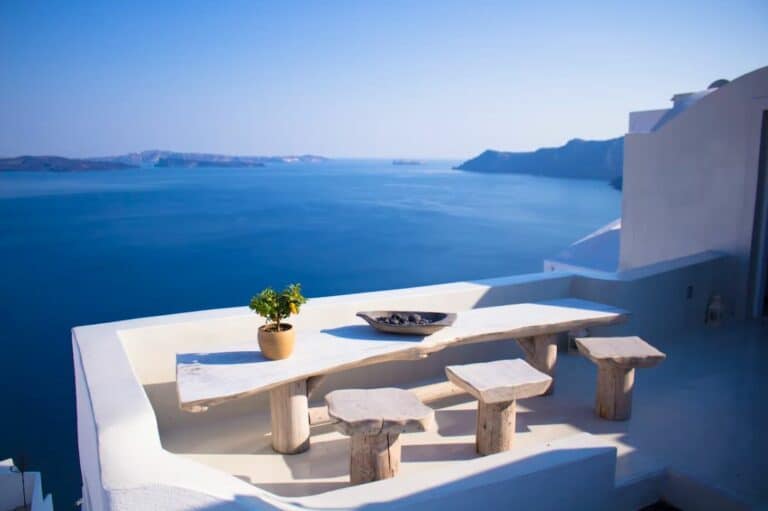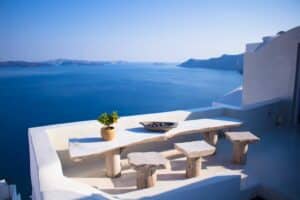 Through real estate investment, the Greece Golden Visa Program provides several advantages to its applicants, from growth or diversification of investment portfolios through the Greek economy to permanent residence permits and a second home in a country with a high quality of life.
Greece is highly popular among foreign expats and investors because of the low investment threshold outside of high-density and premium regions and the absence of residency restrictions. The Golden Visa residence permit application procedure is relatively straightforward, with no restrictions on where foreign nationals can invest. However, the current minimum value for real estate purchases of €250,000 will rise to €500,000 in certain regions after 31 July 2023.
Once the investment has been made, and the application and all required documents have been submitted, the Greek authority for immigration will grant permanent residence permits to the applicant and any immediate family members in the application. The sole requirement is that applicants maintain their investment, allowing them to continue renewing their permanent residency for five years.
After seven years as permanent residents of Greece, with at least 183 days of physical residency for each of the seven years and demonstrating fluency in the Greek language, applicants and their families become eligible for Greek citizenship by naturalization. With citizenship comes the elimination of a Schengen visa requirement to live and work anywhere in the Schengen Area and other European countries in the EU.
Greek passport holders benefit from an indefinite residence permit, visa-free travel, and visa-on-arrival access to over 170 countries worldwide. Citizenship also removes the health insurance requirement for the residence program, gaining free access to Greece's modern medical facilities.
How can Global Citizen Solutions Help You?
Global Citizen Solutions is a boutique migration consultancy firm with years of experience delivering bespoke residence and citizenship by investment solutions for international families. With offices worldwide and an experienced, hands-on team, we have helped hundreds of clients worldwide acquire citizenship, residence visas, or homes while diversifying their portfolios with robust investments. 
We guide you from start to finish, taking you beyond your citizenship or residency by investment application.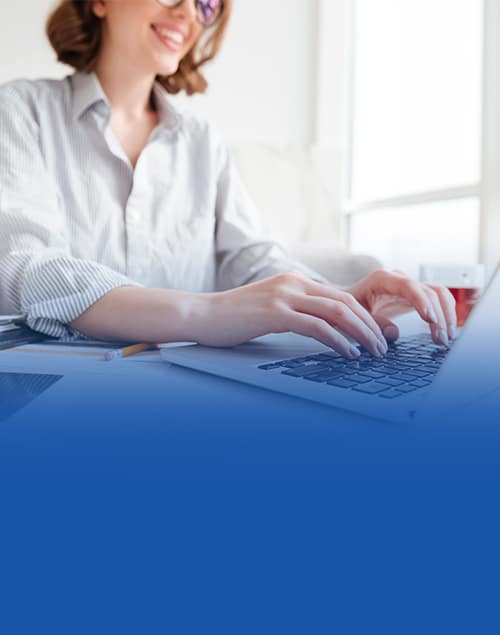 Frequently Asked Questions about Greece Golden Visa Properties
Can I get permanent residency if I buy property in Greece?
Buying an eligible property can qualify investors for a Greece residence permit under the Greek Golden Visa scheme. The minimum value of the property investment must be €250,000*. Provided you maintain your investment and follow the requirements of the Golden Visa, you will acquire permanent residency status in Greece.
An investment through the Greece Golden Visa program grants permanent residence. You can renew your permanent residence permit every five years if you continue to maintain your investment.
*Note that the current threshold of €250,000 for property investment will increase to €500,000 in certain areas on 31 July 2023.
Can you get a mortgage for a Golden Visa in Greece?
Obtaining a mortgage to buy a Golden Visa property in Greece is possible. Greek banks and financial institutions offer mortgage options to both Greek citizens and foreign investors, including those acquiring property as part of the Golden Visa program. However, the minimum real estate investment must be financed entirely by the investor's own assets or external funding from overseas to be eligible for the program. A mortgage provided by a Greek financial institution can only cover the additional investment amount that exceeds the qualifying investment required for the investment program. 
What is the Greek Golden Visa?
Launched in July 2013, the Greece Golden Visa program is a five-year residency by investment scheme that provides a Greek permanent residence permit to third-country nationals (non-EU/EEA) in exchange for a real estate investment in Greece with a minimum investment threshold. There are also alternative investment options for obtaining the Greece Golden Visa which are:
Invest at least €400,000 in Greek government bonds
A capital contribution of at least €400,000 in securities or a deposit in a Greek bank account
A capital contribution of at least €400,000 in bonds or shares of a venture capital fund, private equity fund, or a mutual fund based in Greece
Invest at least €800,000 in shares, corporate bonds, or Greek Treasury bonds listed in trading facilities operating in Greece
The Golden Visa validity period is five years and can be renewed every five years, provided the investment is maintained.
What are the stay requirements for the Greek Golden Visa?
The great thing about the Golden Visa in Greece is that there are no stay requirements due to the permanent residence status acquired through the program. The only prerequisite to enjoying unrestricted travel is maintaining the investment to renew permanent residency every five years indefinitely.
To be eligible for Greece citizenship by naturalization, applicants must have lawfully resided in Greece for a continuous period of seven years, with a minimum of 183 days of physical residency each year and possess fluency in the Greek language.