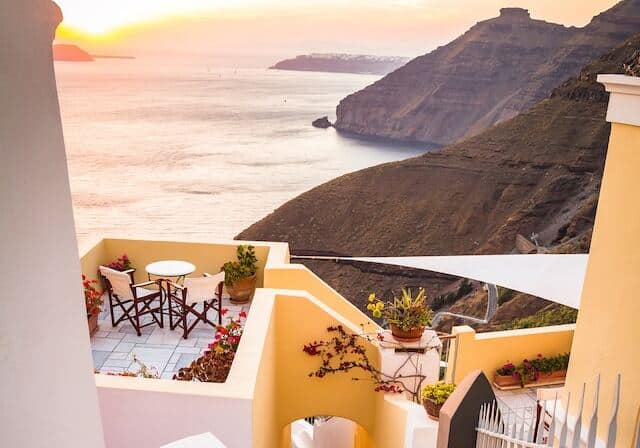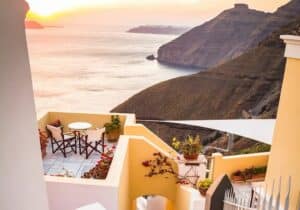 Greece offers its future citizens remarkable opportunities to reconnect with their roots and build a long relationship with the country. All that is needed is a direct lineage to a parent or grandparent who has Greek citizenship or could potentially have citizenship, and you're on your way. If you are on the hunt for a way to settle in Greece, and you suspect you may have Greek citizenship by descent, then keep reading this article.
With its European, Balkan, and Mediterranean roots, life in Greece is tranquil and best spent on the many gorgeous beaches dotting the coastline. Greece's cities might change your life, from the bustling, vibrant narrow streets of Athens dotted with ancient ruins, to the deep historical connections in Thessaloniki. And you'll never be far from making sun-baked, blue-water memories on Greece's islands. For the opportunity to make Greece a part of your life forever, investigate citizenship by descent.
Not to mention, holding Greek citizenship gives you access to living and working in all 27 countries that are members of the EU, without getting a visa. You'll have freedom to travel, too – Greek passports are internationally strong and allow access to 154 countries visa-free or visa-on-arrival.
Read further for more information on how to obtain Greek citizenship by descent, so that you can properly understand the application process and the legal framework.
Eligibility Criteria for Greek Citizenship by Descent
Citizenship-by-descent is also known by the Latin principle "jus sanguinis", which means "right-of-blood". It means that a person is entitled to citizenship to a nationality if they have blood ties I.e. some form of ancestry to that nationality. It is usually entitled to those in the direct line of descent, so given to you through your Greek parent, grandparents, great-grandparents etc. The pathway of proving your direct lineage to at least one Greek parent or grandparent, which makes you eligible to obtain Greek citizenship, acknowledges the historic significance of family ties and honors intergenerational connections to Hellenic heritage.
According to the Greek government, anyone born on Greek soil acquires Greek citizenship by birth if one of their parents was born in Greece and has resided in the country since their birth. For those who are born stateless, then they can acquire Greek citizenship if they were born on Greek soil. A Greek passport entitles a range of benefits.
Here is how you meet citizenship by descent in Greece requirements:
Having a Greek father or mother. In the case that your parents are unmarried and only one is a Greek citizen, then you will have to take a paternity test in the case of your father, or present an affidavit of acknowledgement of your birth.
You were born in Greece and at least one parent had been legally resident in Greece for at least five years.
Adoption by a Greek citizen
A grandparent was born in Greece or was naturalized as a citizen
It's also possible to apply based on your parents or grandparents' connections to Greece if they are not a Greek citizen. If they are considered to have Greek connections through their parents or grandparents, then they will first have to go through the process of applying for citizenship before you do. If you're applying through a grandparent or an even more distant relative, the relatives' in-between' you and them may have to go through obtaining Greek citizenship first if they haven't already. Therefore, if you haven't already convinced them to dig up their ancestral records, then now may be the time to do so.
Historical context of Greek citizenship law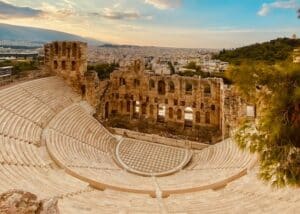 The cities, countryside, and coastlines of Greece are filled with preserved relics of an ancient past. It's citizenship history is no different. According to Greek history, citizenship was often tied to city-states, such as Athens or Sparta, and citizenship was typically restricted to free, adult males who fulfilled certain criteria like military service. Upon Greece's independence from the Ottoman Empire, and the formation of modern Greece in the 19th century, its first constitution of 1844 established the foundation for citizenship. Changes occurred throughout the 20th century, reflecting political developments, such as the Metaxas regime and the military junta. The 1952 Nationality Code was significant in shaping modern Greek citizenship law. Changes made to the code in 1982 made even more specific requirements for when the ancestors of those applying for citizenship by descent could be born.
More recently, the 4332 law in 2015 was a significant change to the Greek citizenship process.
It allowed second-generation immigrants born and raised in Greece to apply for citizenship. Following that, in 2019, law 4604 aimed to simplify and expedite the naturalization process, by reducing the required residency period for some applicants.
Dual citizenship considerations
Greece is one of the European Union countries that allow dual citizenship. Therefore, anyone obtaining dual citizenship does not need to renounce their existing citizenship when they are becoming a Greek citizen.  The inverse is true for existing Greek citizens taking on a second citizenship.
However, you'll have to do your own research to discover whether the dual citizenship option is open to you. Depending on the rules of your current nationality, you may be required to renounce your other nationality. Although Greece allows dual citizenship, be sure to check the specific rules and regulations related to dual citizenship for your first nationality.
Required Documents
When you're ready to start your application, it's important to be prepared. The process of obtaining Greek citizenship by descent will begin with an application at your nearest Greek consulate or Greek embassy. There are several documents that are needed for your Greek citizenship application, and to prove your Greek ancestry. These will include the birth certificate of your Greek father or Greek mother, and other general required documents such as a valid international criminal record check.
Here, you'll find a list of documents required. However, it may be necessary to collect other documents, and the office you are submitting to will let you know if that is the case.
Proof of Greek ethnicity or heritage. This will include your parents or grandparents' birth certificates, baptism certificate or marriage certificate, or other proof of ancestral citizenship and any other documented evidence to support your Greek heritage
Legal documents from the ancestor's municipality in Greece
Proof of your own Greek residence
Military service records (if applicable)
Passport and two photos
Birth certificate
The required application form, filled out correctly
A clean criminal record certificate
The Application Process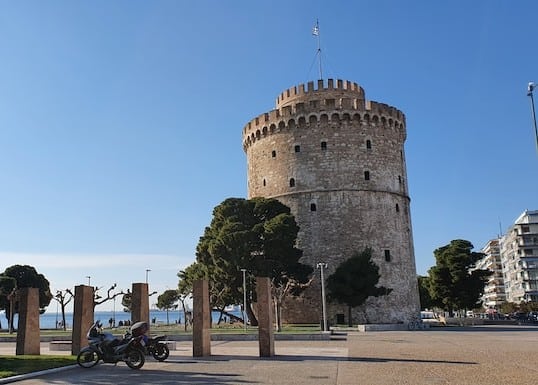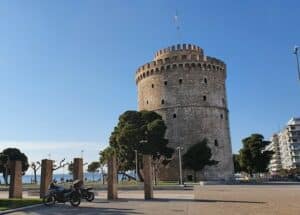 Once you've conducted a thorough genealogical research to establish your Greek connections, and gathered the necessary documents to do so, now you'll need to undertake further steps to get your application in.
If you live in Greece, then you should make a visit to the Greek Ministry of Foreign Affairs. Visit their website to find out when they are open, and what kind of appointment you'll need to make to start your application process.
If you live outside of Greece, then its still possible to begin the process. Simply contact your country's Greek consulate or embassy first. They will be able to inform you of the next steps.
Once you've got your appointment, then ensure all of your documents are in order, that you have acquired the application form and filled it out properly, and that any documents that require translation have been translated. You may also need a notary to notarize the documents.
Meeting the requirements set by Greek authorities can be intimidating, and this is a crucial part of the process where you should not make any mistakes. It may be the part of the process when you most require the help of a professional, so seek out help if necessary.
Following this, you await the review and processing of your application. Then, if necessary, you provide any additional requested information or documentation, and attend required interviews or appointments.
Make sure to stay informed on the status of your application, follow up on deadlines and most of all, stay patient. Bureaucratic processes can be long.
Once approved, you'll need to complete any necessary procedures, such as taking an oath of Greek Citizenship.
It's possible to get through the citizenship-by-descent process in under three years, at which point you will have obtained citizenship, a residency card and a passport to unlock the world.
How Can Global Citizen Solutions Help You?
Global Citizen Solutions is a boutique migration consultancy firm with years of experience delivering bespoke residence and citizenship by investment solutions for international families. With offices worldwide and an experienced, hands-on team, we have helped hundreds of clients worldwide acquire citizenship, residence visas, or homes while diversifying their portfolios with robust investments. 
We guide you from start to finish, taking you beyond your citizenship or residency by investment application.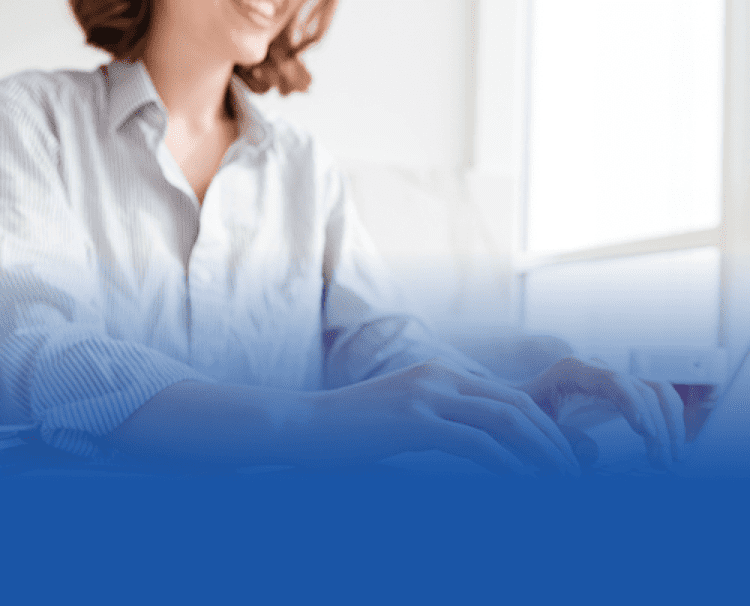 Representation and Assistance
The process of acquiring Greek citizenship and Greek nationality can be intricate and may require a careful review of the individual circumstances involved. This is particularly important if you do not speak Greek, as there may be stages where it is necessary to use the Greek language. It's important to have a clear understanding of the relevant laws and consult with legal and relocation experts to navigate the process successfully.
How Global Citizen Solutions Can Help
Expats and foreign investors can encounter many difficulties when applying for second citizenship and citizenship-by-descent, which is why it is worthwhile to have an expert on hand to provide personalized Italian citizenship assistance throughout the application process.
Our specialists can help you with the following:
Minimize the visits you have to make to Greece
Have someone who works on your behalf
Reduce the hassle associated with putting your application together
Acquire insider knowledge from someone with years of experience in the market
Let's get you moving forward in your quest to obtain Italian citizenship and a Greek passport. Get in touch with us to book a free consultation.
Benefits of Being a Greek Citizen
There are abundant benefits to Greek Citizenship, not least that you will have access to the treasure trove of wonder available in Greece, from exploring the cradle of Western civilization in its ancient ruins, to basking in the great beauty of its inspiring coastlines and countryside.
Holding Greek citizenship also opens you to economic opportunities in the country, allowing you to open a business, make investments and gain employability within the European Union. Greece has a robust social system, including healthcare, education, political participation and cultural prowess.
Moreover, Greek citizenship grants the invaluable privilege of European Union membership, offering visa-free travel to all member states and the ability to live, work, and study in any EU country.
Most of all, the process of obtaining Greek citizenship allows you to reconnect with your family roots. Applicants tend to report feeling a profound sense of belonging with the country and can pass on this heritage to their children.
Frequently asked questions about Greek citizenship-by-descent
What is citizenship by descent?
Citizenship-by-descent is also known by the Latin principle "jus sanguinis", which means "right-of-blood". It means that a person is entitled to citizenship to a nationality if they have blood ties
What does jure sanguinis mean?
 "Jure sanguinis" or "jus sanguinis" are Latin phrases meaning "right of blood." It is a principle meaning that citizenship can be determined through your parents, or ancestors, citizenship, i.e., being born to Greek citizens. 
Do I qualify for Greek dual citizenship?
 If you hold Greek citizenship, and your second citizenship is held by a country that permits dual citizenship, then yes, you qualify for dual citizenship in Greece
More about Citizenship by Descent