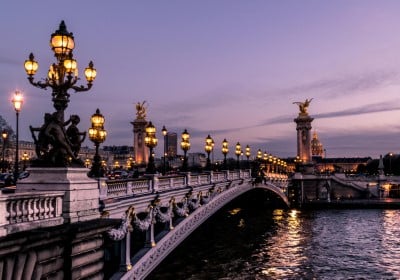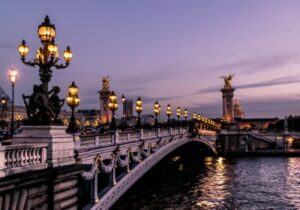 France is an attractive location in Europe, known for its beautiful architecture, language and countryside. Its excellent and often free social services, healthcare and education make it an extremely appealing place to relocate too. You'll also find amazing lifestyle attractions, a high standard of living, and a healthy approach to a work-life balance in French society.
Not to mention, holding French citizenship gives you access to living and working in all 27 countries that are members of the EU, without getting a visa. You'll have freedom to travel, too – French passports are internationally strong and allow access to 180 countries visa-free or visa-on-arrival.
If you're wondering if you are eligible for French citizenship-by-descent, or curious about the steps to making it happen, read further into this article to find out more about this citizenship pathway. For many, it is the most straightforward route to becoming a French citizen and starting a new life in Europe.
If you are interested in getting French citizenship, we have compiled a list of why it would be a good idea for you, and also included detailed information on how to check your eligibility for obtaining French citizenship. We'll also go through the application process.
Eligibility Criteria for French Citizenship by Descent
Citizenship-by-descent is also known by the Latin principle "jus sanguinis", which means "right-of-blood". It means that a person is entitled to citizenship to a nationality if they have blood ties I.e. some form of ancestry to that nationality. It is usually entitled to those in the direct line of descent, so given to you through your parents, grandparents, great-grandparents etc.
In France, citizenship-by-descent is somewhat more restricted than other countries, such as Italy or Ireland. In order to obtain French citizenship by descent, you must have a French parent, or in some circumstances, a grandparent.
Children with at least one French parent will automatically receive French citizenship as well. However, it is important to note that the parent who has acquired French nationality must have recent ties with France. So, if they have spent forty years or more away from France, their children likely won't be eligible for French citizenship. It can only be applied for if you can demonstrate strong cultural, economic, professional, military or family ties to France.
If you were born in France and your parents are foreign nationals, then you would have obtained the citizenship of your parents. As while France has birthright citizenship, it does not mean that children born in France or one of the 13 overseas territories automatically receive French citizenship. Instead, they will get the nationality of their parents.
A person can become a French citizen by descent if at least one of their parents was a French citizen at the time of their birth. This person will need to prove not just their own identity but the citizenship of the French parent in question too.
Citizenship-by-ascent and by birth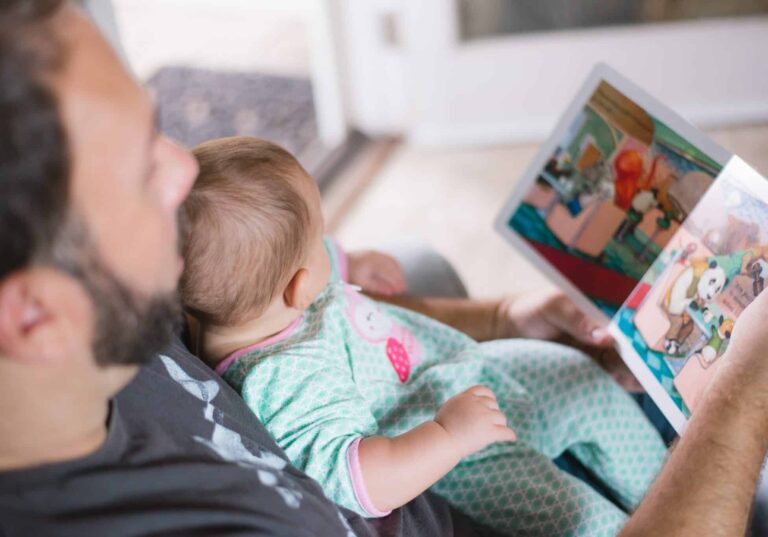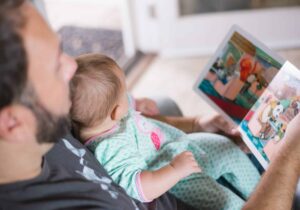 It's also possible to obtain citizenship-by-ascent in France, if you were not born with French citizenship and if your parents are not French citizens.
Parents and grandparents of French children can claim citizenship by ascent if they are over 65 and have lived in France for at least 25 years.
Not everyone is given French nationality automatically upon birth, as "jus soli" or 'right-of-soil' is not a principle followed in France. If both their parents were immigrants, or they were born in an overseas French territory, they would not have been automatically granted French citizenship.
However, there are some exceptions to this rule. If one of your parents was born in France, and regardless of their nationality, you may be eligible for French citizenship. That would also be the case if one of their parents was born in Algeria before it obtained colonial independence. And finally, if without being granted French citizenship upon birth, the child would otherwise be rendered stateless, such as if the parents country of origin does not allow a parent to pass on nationality.
However, it is still possible if they spent some of their childhood in France. A child who was either born in France or grew up in France can obtain citizenship by birth if they meet the following requirements:
Children aged between 13 and 16 should have lived in France since the age of eight
Children aged between 16 and 18 should have lived in France continuously since they were 11 years old, and the state will apply for them automatically when they turn 18.
Those over 18 can also apply for French citizenship in the case that they have lived in France since the age of 6, attended a French school, and have a sibling who has French citizenship
To find out which route to citizenship you are eligible for, answer questions on this helpful resource by the French government.
The History and Legal Basis of Citizenship by Descent in France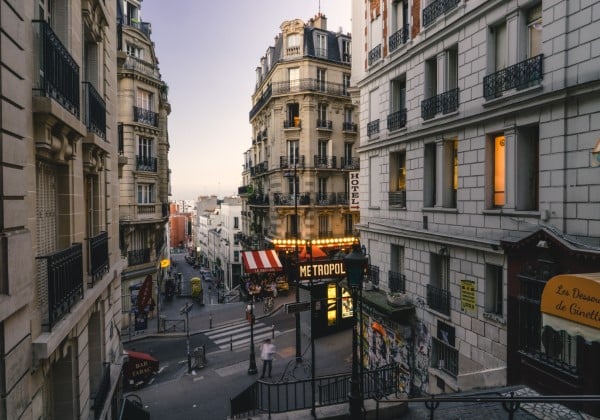 French nationality laws have a long history dating back to the French Revolution and the French Civil Code of 1804. These early laws primarily followed the principle of jus soli, meaning "right of soil", or citizenship granted by place of birth.
However, over time, French nationality laws transitioned toward recognizing "jus sanguinis", or  citizenship granted  by "right of blood", where nationality is determined by bloodline or ancestry.
Key Legal Frameworks:
The most significant legal frameworks that have shaped French citizenship by descent include:
The Napoleonic Code (1804): The Napoleonic Code established the basis for French nationality law and laid the foundation for the principle of jus sanguinis, allowing children born to French parents to inherit French nationality.
The French Nationality Law of 1889: This law introduced the concept of "double jus soli," granting French nationality to individuals born on French soil if at least one of their parents was also born on French soil.
The French Nationality Code (Code de la Nationalité): Initially enacted in 1993 and revised multiple times, is the primary legal framework governing French nationality, including citizenship by descent, right up until today.
French nationality laws have also undergone various amendments and updates over the years, including changes to the eligibility criteria and procedural requirements for acquiring citizenship by descent. It's important to consult the most recent version of the French Nationality Code and relevant legal updates to understand the current requirements.
Required Documentation and Evidence
To apply for French citizenship, you must have an airtight case with all the required documents and application forms filled out without error. It can be a difficult process and will likely take a bit of time to get right. It may be necessary to hire a professional to help with this work, and you can contact the French authorities yourself if necessary to get the documentation.
The official document you'll be using to apply will be the Certificate of French Nationality. To obtain the document you will need to get in touch with the French public service for nationality. You'll need to submit several documents to prove nationality.
Required documents
Here is the list of documents that you need to obtain French nationality:
Two copies of your declaration of French nationality, stating the name and position of the applicant, and if you are a minor, dated and signed by your legal representative
Birth certificate
Identity document (passport or residence permit)
Recent photo ID
Residence permit for your foreign parents or official foreigner identity document
All documents proving that the applicant resides in France on the date of the declaration
All documents proving that the applicant has had his habitual residence in France for a continuous or discontinuous period of at least 5 years since the age of 8 years
If applying as a minor, birth certificates of the foreigner children of the minor who reside with him habitually
Documents in the case of separation or divorce of parents
If you are a national of a non-European Union country and that you went into the Schengen area from a state not forming part of this area for a period of less than 3 months during the 5 years preceding the filing of your application, provide your passport or any equivalent document (for example a Schengen visa), and those of your minor children who could become French by their parent
The documentation and route required may also depend on what kind of application you are making and depends on the route to citizenship you are looking for. In any case, you will need as much documentation as necessary to prove your lineage. If you have a French spouse, you may be eligible for citizenship by marriage, and so you will need a marriage certificate.
Processing time: the processing time for acquiring French citizenship by descent can vary depending on the specific circumstances and the workload of the relevant consulate or embassy. Registration cases tend to be processed more quickly than declaration cases.
Additional steps
Depending on your particular circumstances, there may be additional steps for you to follow as part of your application to become a naturalised French citizen.
Renounce current citizenship: Depending on the rules of your current nationality, you may be required to renounce your other nationality. Although France allows dual citizenship, be sure to check the specific rules and regulations related to dual citizenship for your first nationality.
Language skills: It may be necessary to prove your knowledge of the French language or of French culture, depending on how distant your connection to France is.
Check citizenship Rights: Once you acquire French citizenship through descent, you will have the same rights and obligations as those who acquire citizenship through other means. You can live and work in France, travel with a French passport, and participate in French political life, among other benefits.
Check updates: It's important to note that French nationality laws and regulations can change over time, so it's advisable to consult with the nearest French consulate or embassy or a legal professional who specializes in nationality matters to ensure that you understand and meet the specific requirements for your situation.
Common Challenges and How to Overcome Them
Dealing with bureaucracy in France, like in many countries, can sometimes be a complex and time-consuming process.  It's likely that you may encounter some difficulties with the French system, particularly if you do not speak French and are not familiar with the public system.
Be prepared: Before you start any bureaucratic process, double check that all your necessary documents and application forms are in order.
Keep copies and records: Make a record of each interaction with government offices and make photocopies of all the documents you need.
Follow up: Keep track of what stage you are at, and make a note of relevant dates so that you can notice when key times pass by.
Be patient: Anticipate delays just so you are not surprised by a long wait, as bureaucratic processes can take longer than you might expect.
Learn French: It may not always be necessary, but having a grasp of the French language would likely help you save time and difficulty when dealing with the French bureaucracy. Some government officials may not speak English, and important documents may not have an English translation.
Get professional assistance: If you're not confident in your language skills or your ability to navigate the bureaucracy on your own, consider seeking assistance from a French-speaking friend, family member, or a professional such as a legal expert or translator.
Dual Citizenship Considerations
France does allow for dual citizenship. Therefore, anyone obtaining dual citizenship does not need to renounce their existing citizenship when they are becoming a French citizen.  The inverse is true for existing French citizens taking on a second citizenship. It's also possible to take on a third citizenship, if that is available to you. However, it also depends on the rule of citizenship that you currently hold.
Implications of dual citizenship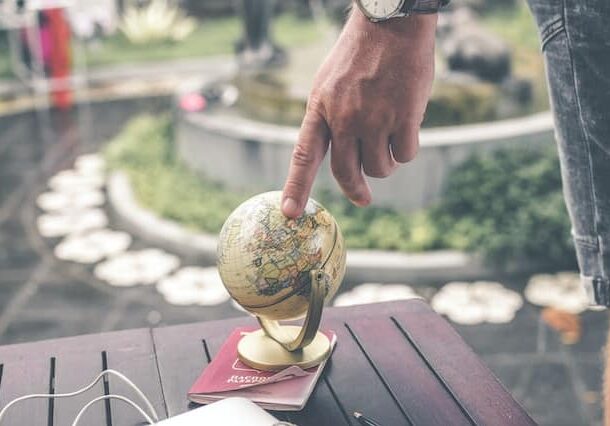 If you want to take on French citizenship, you must check whether your current citizenship allows for dual citizenshipand if in doing so means that you must renounce your current citizenship, you must be aware of the process and implications that come about from this choice.
However, this depends on the rules of the country whose citizenship you currently hold. It's possible that you may lose rights and privileges associated with your citizenship, lose travel and residency rights, it could affect your inheritance rights and impact your right to vote, among other implications.
Citizens of the United States are permitted to hold dual citizenship. On the other hand, Austrian citizens are not permitted to hold dual citizenship, in most circumstances.
How Can Global Citizen Solutions Help You?
Global Citizen Solutions is a boutique migration consultancy firm with years of experience delivering bespoke residence and citizenship by investment solutions for international families. With offices worldwide and an experienced, hands-on team, we have helped hundreds of clients worldwide acquire citizenship, residence visas, or homes while diversifying their portfolios with robust investments. 
We guide you from start to finish, taking you beyond your citizenship or residency by investment application.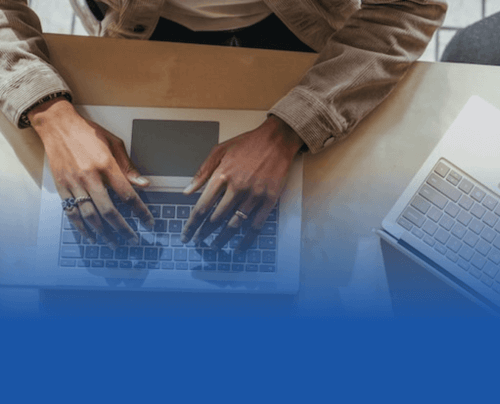 Frequently asked questions about French Citizenship by Descent
What is citizenship by descent?
Citizenship-by-descent is also known by the Latin principle "jus sanguinis", which means "right-of-blood". It means that a person is entitled to citizenship to a nationality if they have blood ties
What does jure sanguinis mean?
"Jure sanguinis" or "jus sanguinis" are Latin phrases meaning "right of blood." It is a principle meaning that citizenship can be dermined through your parents, or ancestors, citizenship, i.e., being born to French citizens. It also means that children under the age of 18 are automatically given French citizenshup if one of the parents is a French citizen.
Do I qualify for French dual citizenship?
If you hold French citizenship, and your second citizenship is held by a country that permits dual citizenship, then yes, you qualify for dual citizenship in France.
More about Citizenship by Descent