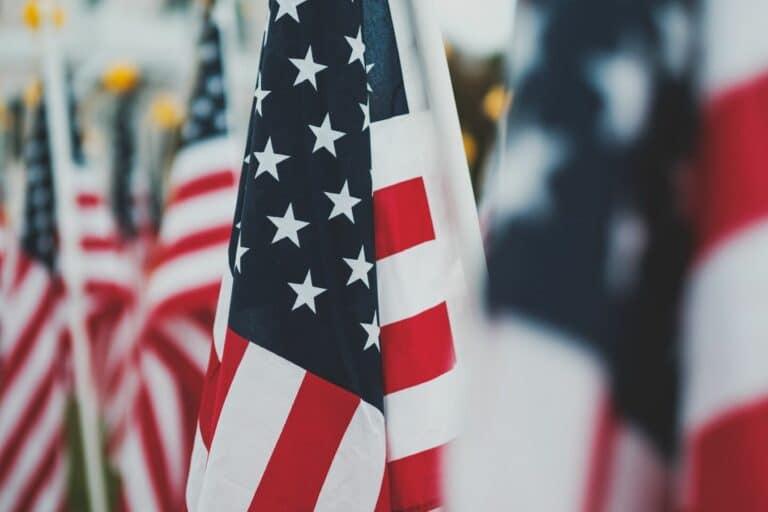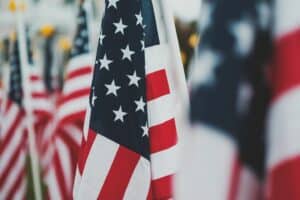 An investor visa lawyer can offer legal advice and help guide foreign nationals through the entire process of applying for a US investor visa and getting a US Green Card.
The role of an investor visa attorney can include helping applicants file immigrant petitions, organize the relevant documentation, submit Green Card applications, and prepare them for their visa interviews. 
For a foreign investor, there is a long and complex process to apply for an investor visa to the United States, so working with an immigration law firm is certainly advisable. 
The US offers two major investor visas for foreign investors: The EB-5 Visa and the E-2 Visa. Both visas require a substantial minimum investment, have stringent requirements, and involve arduous and lengthy application processes, particularly the EB-5 Visa.  
Receiving the right guidance from investor visa attorneys can be critical to the success of your application for either of these investor visas. 
Types of Investor Visa USA
In terms of investor visas for the US, the EB-5 Visa and the E-2 Visa both offer relative advantages and disadvantages and have very different requirements. 
The EB-5 Immigrant Investor Program
The Employment-Based Fifth Preference Category (EB-5) Immigrant Investor Program was created to promote economic growth in the US through foreign capital investment and job creation. It enables foreign entrepreneurs to gain permanent residence (a Green Card), provided that they use their investment funds for a new commercial enterprise.
EB-5 Visa benefits
The EB-5 Visa is the most popular immigrant investor visa in the US, offering substantial benefits to those who are willing to make a qualifying investment in a new commercial enterprise and become EB-5 Visa holders.
Permanent residency: Successful applicants, along with their immediate family, receive a conditional Green Card, which can later lead to lawful permanent residence (an unconditional Green Card), and eventually citizenship.
Investment flexibility: You have the freedom to choose from various investment projects, including real estate developments, infrastructure, or job-creating ventures.
No sponsorship required: Unlike other visa categories, the EB-5 Visa does not require employer sponsorship.
EB-5 Visa requirements and application process
To be eligible for an EB-5 Visa, foreign nationals must make an investment of $1,050,000 into a "new commercial enterprise"; the required minimum investment is reduced to $800,000 if they invest in a Targeted Employment Area (a rural area or an area with a high unemployment rate). This can be either a direct investment or an investment in a Regional Center, and it must result in the creation of ten full-time jobs per EB5 investor.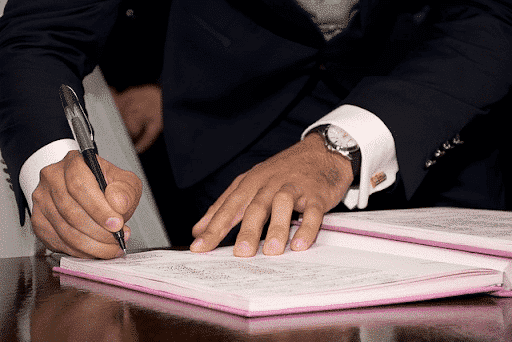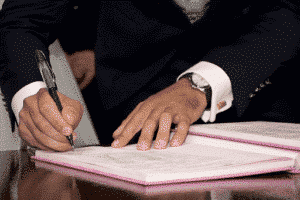 The project must create at least one direct job and up to nine "indirect" jobs per investor. Indirect jobs are jobs created because of the project through external labor to service the project by providing goods and services. To ensure that you meet the requirements, gather information about the EB-5 program, investment options, and Regional Centers.
Select an investment project and/or Regional Center that aligns with your investment goals and risk tolerance and make the investment, then submit your I-526 petition to United States Citizenship and Immigration Services, which operates under the Department of Homeland Security, providing evidence of your capital investment and job creation plans.
Once Form I-526 is approved, there are two options: If you are already in the US with a valid non-immigrant status, apply for an adjustment of status (Form I-485). If you are abroad, apply for an EB-5 Visa at a consulate or embassy (Form DS-260). If your petition is approved, you will receive a two-year conditional permanent residency.
After two years, file an I-829 petition to demonstrate that you have met the program's requirements so the USCIS can remove conditions on your permanent residence. Upon approval, you will be granted unconditional permanent residence.
The role of an Investor Visa Lawyer in an EB-5 application
Because of the stringent requirements, the amount of documentation that you need to prepare, and the complexity of the processes involved, embarking on the EB-5 immigrant investor program can be an arduous and significant undertaking.
Meanwhile, as the capital invested must be "at risk," it is important that you do thorough research about your investment. Bearing these factors in mind, hiring an EB-5 Visa lawyer is advisable, as they can provide invaluable expertise and support throughout your investment immigration journey.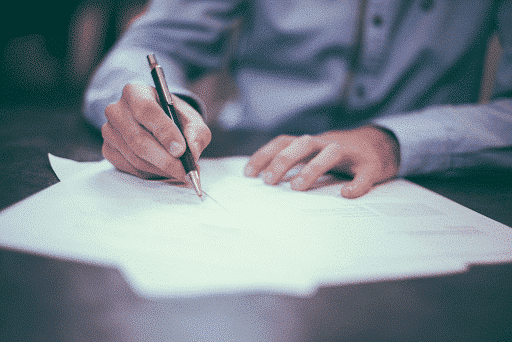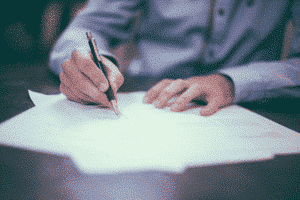 From evaluating investment options to guiding you through the I-526 and I-829 petitions, an experienced lawyer can optimize your chances of realizing your American dream and obtaining permanent resident status (also known as getting a Green Card).
Additionally, a specialized lawyer will be able to guide you through the naturalization process toward the citizenship path when you are eligible to apply.
Expertise in immigration law and EB-5 program regulations
EB-5 lawyers specialize in immigration law and possess in-depth knowledge of the program's intricate regulations. They stay updated with any changes in the law and USCIS policies, ensuring that your application remains compliant and increases the chances of success.
Assistance in evaluating investment options and selecting a Regional Center
Selecting the right investment project or Regional Center is crucial for your EB-5 application. An EB-5 lawyer can guide you through the due diligence process, assessing the viability and legitimacy of Regional Centers, potential investments, and your planned commercial enterprise. Their expertise ensures you make well-informed decisions aligned with United States Citizenship and Immigration Services (USCIS) requirements.
Preparation and filing of the I-526 petition
The I-526 petition is the first step in the EB-5 process, and accuracy is paramount. A specialized lawyer will prepare and submit your I-526 petition, ensuring all supporting documents and evidence are thorough and compelling. This reduces the likelihood of delays or USCIS requests for additional information.
Representation during the conditional permanent residency stage
Once the I-526 is approved, you'll be granted a conditional Green Card. A specialized lawyer will represent you throughout this phase, addressing any USCIS inquiries and ensuring a smooth transition to the United States.
Guidance and support for the I-829 petition to remove conditions
After the conditional period, you must file the I-829 petition to remove conditions and obtain an unconditional Green Card. An EB-5 Visa consultant or immigration attorney can guide you through this critical stage, assisting in assembling the required documentation and presenting a strong case for the successful removal of conditions.
How to Choose the Right EB-5 Investor Visa Lawyer
Researching law firms and attorneys specializing in immigration and EB-5 Visa applications
As a potential client, you should conduct thorough research to identify reputable firms or attorneys with expertise in immigration and a specific focus on EB-5 Visa cases. Review the websites, credentials, and affiliations of each law firm you're considering to gain insights into their experience and dedication to immigration law.
Evaluate the lawyer's experience, track record, and client testimonials
Examine the lawyer's track record in handling successful EB-5 cases and their experience with the program. Client testimonials offer valuable feedback on their communication skills, responsiveness, and overall satisfaction with the services provided.
Consider the lawyer's communication style and accessibility
Clear and effective communication is vital during the visa process. Choose a lawyer who is attentive to your needs, promptly addresses your concerns, and keeps you informed at every stage of the application.
Discuss fees and payment structure
Engage in a candid discussion about the lawyer's fee structure and payment arrangements. Ensure that you have a clear understanding of the costs involved, including any additional expenses related to the application process.
How Global Citizen Solutions Can Help with Your Investor Visa Application
Our multilingual team has extensive experience in the EB-5 and E-2 US investor visas and a substantial track record of successful applications. We guide individuals and families from start to finish, providing expert advice throughout each stage of the process. 
We have a 100 percent success rate with US visa applications.

 

We have a team of immigration lawyers and immigration advisers specialized in US immigration.

 

Our transparent pricing covers all the processes from start to finish, with no hidden costs.

 

All data is stored within a GDPR-compliant database on a secure SSL-encrypted server. You can be safe knowing that your personal data is treated with the utmost security.

 

Global Citizen Solutions provides an all-encompassing solution. Our support can continue even after you receive your visa. We offer additional services such as company incorporation, Trusts, and Foundations formation.

 

The BeGlobal Onboarding System® allows you to access the status of your application every step of the way, something that sets us apart from our competitors.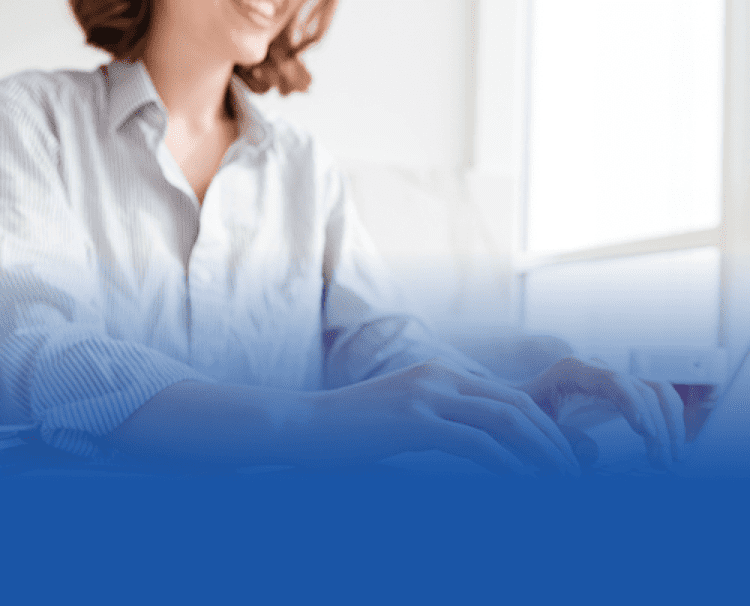 The E-2 Visa
The other major US investor visa is the E-2 Visa, which requires a lower capital investment. It's a non-immigrant visa, so it doesn't enable foreign investors to obtain permanent residence (it does not directly lead to a Green Card), but it does allow individuals from treaty countries to enter the US for the purpose of investing a substantial amount of capital in a genuine enterprise. 
E-2 Visa benefits
The E-2 Visa is also popular among immigrant investors, providing those who are interested in the program with substantial benefits. For example, if you become an E-2 Visa holder: 
You can legally live in the US, work, and operate your business

 

Your immediate family is included in the visa (spouse and unmarried children under 21 years old). Your children can also study in the US.

 

You can travel to and from the US, without restrictions

 

Your two-year E-2 Visa can be renewed indefinitely, as long as your business remains viable and the requirements for renewal are sustained

 

There is no set minimum investment, as long as the investment is considered to be a substantial amount.

 
E-2 Visa requirements and application process
To qualify for the E-2 Visa, foreign investors must be from a country with an established E-2 treaty agreement with the USA. They must make a substantial investment in an enterprise and intend to be the lead manager or business owner of the bona fide venture, and the funds invested must be classified as at-risk.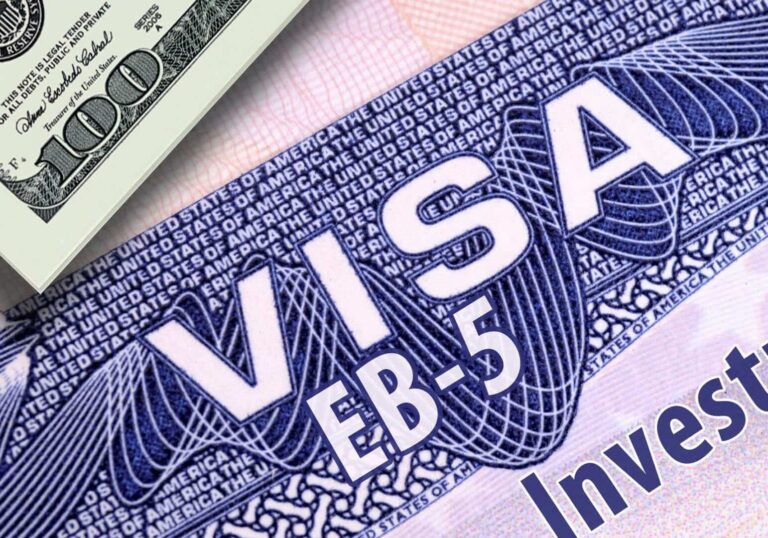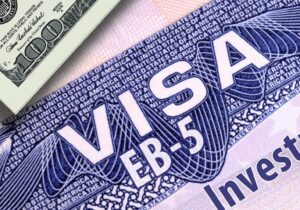 To apply, decide on the business you want to invest in, whether it's purchasing an existing business or starting a new one. Calculate the amount of money you need to invest and develop a solid business plan that outlines your investment, the nature of the business, and its potential to be profitable. When you are satisfied with your plan, make the investment. 
Prepare all the necessary documentation for your application, and complete the online DS-160 form, if you are applying from outside the US. If you are applying from within the country, you need to file Form I-129 to request a change of status to E-2 classification.  
If you're an employee, your eligible employer must file Form I-129 on your behalf. Visa applicants or employers must send the forms and documents to the United States Citizenship and Immigration Services (USCIS) — the immigration authorities. 
You then need to schedule an E-2 Visa interview. Be prepared to answer questions about your investment, the nature of your business, and your intentions while in the US. 
You, as the principal applicant, and your family will need to provide biometric information, such as fingerprints and photographs, during the visa application process. 
If successful, you will receive a positive decision on your application, and the E-2 Visa, allowing you to enter the US. The visa allows you to work only for the business you invested in, and your family members (spouse and unmarried children under 21) can accompany you to the US. 
You must maintain your E-2 treaty investor status by actively managing and operating the business. You can renew your visa (usually every two years) for as long as you continue to meet the visa requirements. 
The role of an investor visa lawyer in an E-2 application
Providing expertise in immigration law and E-2 program regulations
Applying for an E-2 Visa as a treaty investor is a complex and intricate process that requires a thorough understanding of immigration law and the program's specific regulations. Hiring a specialized lawyer can provide you with the expertise and guidance needed to navigate through this intricate process seamlessly. 
An E-2 lawyer specializes in immigration law and is well-versed in the intricacies of the treaty investor visa. They stay up to date with any changes in immigration laws and regulations, ensuring that your application is in full compliance with the latest requirements.  
With their extensive knowledge, they can analyze your case, assess your eligibility, and recommend the best course of action to increase your chances of a successful application. 
Navigating legal requirements and documentation
The E-2 Visa application process involves a substantial amount of paperwork and adherence to strict legal requirements. Any mistakes or omissions in your application can lead to delays or denials, which can be both frustrating and costly. 
A specialized lawyer will guide you through the entire process, ensuring that all documentation is accurate, complete, and submitted within the specified deadlines. 
A lawyer will help you gather and organize the necessary documents, such as business plans, financial records, and contracts, in a manner that showcases the merits of your investment enterprise.  
They will also provide you with valuable insights and advice on how to address any potential weaknesses in your application, ensuring that your case is presented in the most favorable light to United States Citizenship and Immigration Services. 
Maximizing chances of success in obtaining the E-2 Visa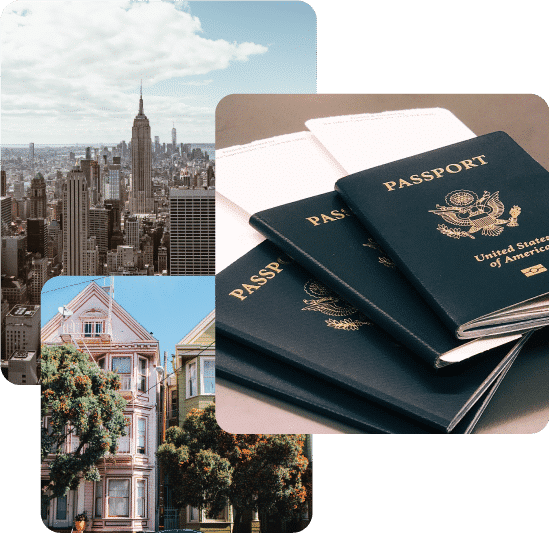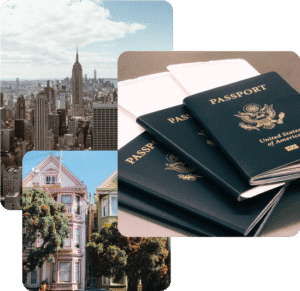 Obtaining an E-2 Visa is highly competitive, and a considerable number of applicants seek this opportunity each year.  
One of the most significant benefits of hiring an E-2 Visa lawyer is the ability to maximize your chances of success. These immigration lawyers have extensive experience in handling E-2 Visa applications and understand what the adjudicators look for in an applicant. 
An E-2 Visa lawyer will work closely with you to compile all the necessary documentation and evidence to support your investment and demonstrate that your enterprise meets the eligibility criteria. They know how to present your case persuasively, highlighting the positive impact of your investment on the US economy. 
Although it is not a requirement to work with a visa lawyer for your E-2 Visa application, there are more benefits to hiring one than drawbacks.  
E-2 Visa laws and regulations and the complicated immigration system in the US are often challenging and require legal advice from a US-licensed lawyer. This lawyer can prepare legal documents and provide legal advice, especially considering that the E-2 Visa, specifically, is handled most of the time by the US consulates abroad, which can have different procedures. 
How
to Choose the Right E-2 Visa Lawyer
Evaluating the lawyer's experience, track record, and client testimonials
When selecting a lawyer for your E-2 Visa application, consider their experience and track record in handling treaty investor visa applications. Look for testimonials from previous clients to gauge their reputation and success rate. An attorney with a strong history of successfully obtaining E-2 Visas for clients is likely to be a reliable choice. 
Initial immigration attorney consultation and assessment of eligibility
Begin by scheduling an initial consultation with potential lawyers or with a law firm. During this meeting, the lawyer will assess your eligibility for the visa based on your investment plans and enterprise. They will also provide you with valuable insights into the application process and the likelihood of a successful outcome. 
Get in Touch with Global Citizen Solutions for Assistance with an E-2 Visa Application
If you think the E-2 Visa may be the right option for you, don't hesitate to contact us and book a complimentary 30-minute consultation with one of our experts. 
Frequently Asked Questions about Hiring Investor Visa Lawyers
How can a lawyer help foreign investors with their EB-5 applications?
An experienced immigration lawyer can provide guidance on making an informed decision on which new commercial enterprise to invest in and which Regional Center or Regional Centers would be suitable to work with.
They can also guide you through the process of getting a conditional green card and then removing the conditions on your Green Card.
Can a lawyer help to ensure I meet the minimum investment requirement?
Yes, a lawyer can assist you in understanding and meeting the minimum investment requirements for an EB-5 visa application to give you the best possible chance to get a Green Card. They can guide you through the process and help ensure your investment aligns with the program's criteria.
How much does an investor visa attorney cost?
The cost of an investor visa attorney can vary widely depending on factors like the complexity of the case, the attorney's experience, and location. Typically, fees may range from a few thousand to several thousand dollars. Some attorneys charge flat fees, while others bill hourly or on a retainer basis. It's important to discuss fees and payment structures with the attorney before hiring their services.
What is an investor visa attorney and what do they do?
An investor visa attorney specializes in immigration law related to investor visas, such as the EB-5 program. They assist clients in navigating visa requirements, ensuring compliance, and guiding them through the investment process, helping them to get their Green Card.
Will hiring a lawyer improve my chances of obtaining an investor visa?
Hiring a lawyer can improve your chances of obtaining an investor visa by ensuring compliance, navigating complex immigration laws, and addressing any issues that may arise during the application process.
What documents and information should I prepare before consulting with a lawyer for my application?
Before consulting an lawyer, prepare documents like financial records, investment details, and evidence of the source of funds.
Can an investor visa attorney help me to choose the most commercial enterprise to invest in on an EB-5 Visa application?
Yes, an investor visa attorney can advise you on selecting a suitable commercial enterprise for an EB-5 Visa application, considering factors like investment amount and job creation, ultimately giving you an improved chance of gaining a Green Card.
Can a lawyer advise me on working with a Regional Center?
An investor visa lawyer can advise you on working with a Regional Center, helping you understand the benefits, risks, and requirements associated with EB-5 investments through Regional Centers.
More about US Investor Visa